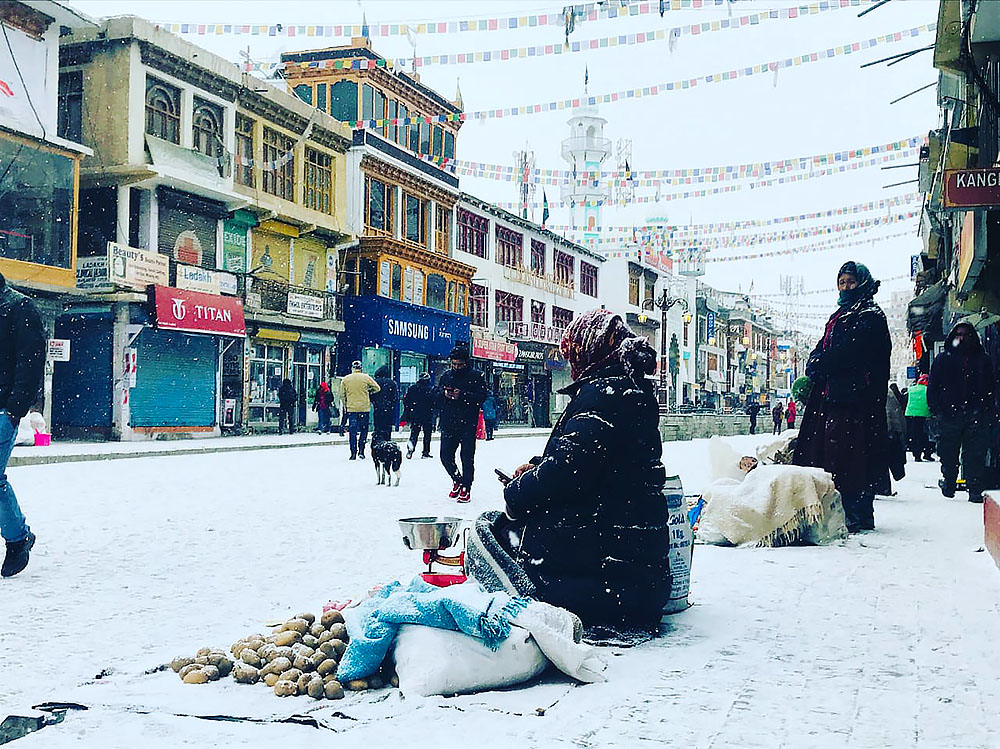 How to Plan a trip to Leh Ladakh really is more of a general question that can be further broken down for a better explanation. In this article, I will divide this question into different categories and provide links to articles where I have detailed the information related to it.
I have been blogging about Ladakh for quite some time; since my first visit there to be honest actually. This website has a long list of articles covering different aspects of visiting Ladakh scattered over numerous pages.
So I thought to add this one front page and keep it sticky more from a navigation point of view. Please take a look at the post below it should answer all your questions about traveling to Ladakh.
If you have any questions, you can contact me on Instagram and I will be happy to answer. You can also consider subscribing to my YouTube channel and asking your question there.
For getting the best hotel rates, motorcycle rentals, and taxi charges, and to organize your trip to Ladakh, you can speak with Kunal @ 9910 402 252. Give him my reference and you will surely get a discounted rate.
When to go to Ladakh
This of course is the first question that comes to mind after you have finally decided to visit here. Ladakh remains closed and cut off from the rest of the country for several months a year.
Most of the tourism here happens between the months of June and September. When should you plan will depend on a lot of factors like how you are traveling; if there is any budget restriction; what exactly do you want to see etc.
Considering all these factors, take a look at the articles below which I am sure will help you finalize the month of your travel.
How to Prepare for Ladakh Trip
Once you have decided when to go, next in line comes the question of how to prepare. Ladakh is not really a place where you can just pack your bags and go. You will have to seriously consider every aspect of the trip and pack accordingly.
This will include packing the right kind of clothes, getting your vehicle ready, and carrying every essential item that you will need for the trip. Below is a link to articles where I have provided this information in detail.
Family trip to Ladakh
Not before long, Ladakh was considered a destination only for the adventurous type or motorcycle enthusiasts. It was awarded the nickname of 'Bikers Paradise' because it was one of those areas where nobody went.
A trip to Ladakh in many ways was considered a completely off-roading experience. These were the times when Ladakh was just a name that people read in the books, a name that was not even remotely related to vacations.
The horizon of tourism in Ladakh has much changed in the last few years. The number of people visiting here increases with each passing year and the place is slowly getting developed as a tourist destination.
The fact, however, cannot be denied that it is still a harsh terrain that is also challenging. If you are thinking of visiting Ladakh with family then you would need to really prepare for it; especially if you coming to Leh Ladakh with a kid or your parents.
The two articles below talk in detail how about you can plan a trip to Ladakh with your family. The first one has information on preparations and precautions that you should practice while visiting Leh Ladakh with a child whereas the second one provides information on a trip to Ladakh with your parents or other elders of the family.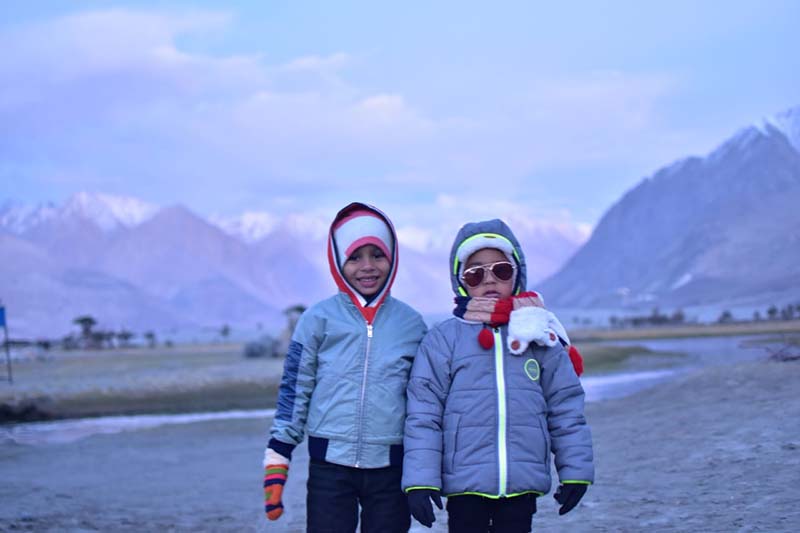 What to Buy in Ladakh
Once you have reached Ladakh, you of course would not want to come back empty-handed. There is plenty to buy in the markets here. The bazaars of Leh will mesmerize you with the superior artistry and sheer range of artifacts on display.
The markets are stocked with fine products all year long, and you will lose track of time as you drift from one store to another, lost in admiration.
Please read Shopping in Ladakh – What to Buy for a list of items that you can consider shopping for; along with names of some recommended stores.
Foods to Try in Ladakh
One of the primary attractions of going to a new place is to have a taste of local food. The same is the case with Ladakh. The local cuisine here is a fusion of Tibetan and Kashmiri dishes that you must get a taste of.
This mountain kingdom has been at the crossroads of trade between Tibet, Nepal, and Kashmir, and the delicacies here clearly reflect the varied cultural influences.
Please read Foods to try in Ladakh – What to Eat for a list of some dishes and beverages that you must taste while in Ladakh.
Cost of Ladakh Trip
The budget for the trip is one of the biggest deciding factors. A lot of people think that a trip to Ladakh is going to cost a fortune which is not entirely true.
While it may cost you a bit more than visiting some other areas, the truth however is that with proper planning and information, you can easily make a trip to Ladakh within budget.
Below is a list of articles that can help you calculate the overall cost you will incur during the trip; and how you can keep it within budget.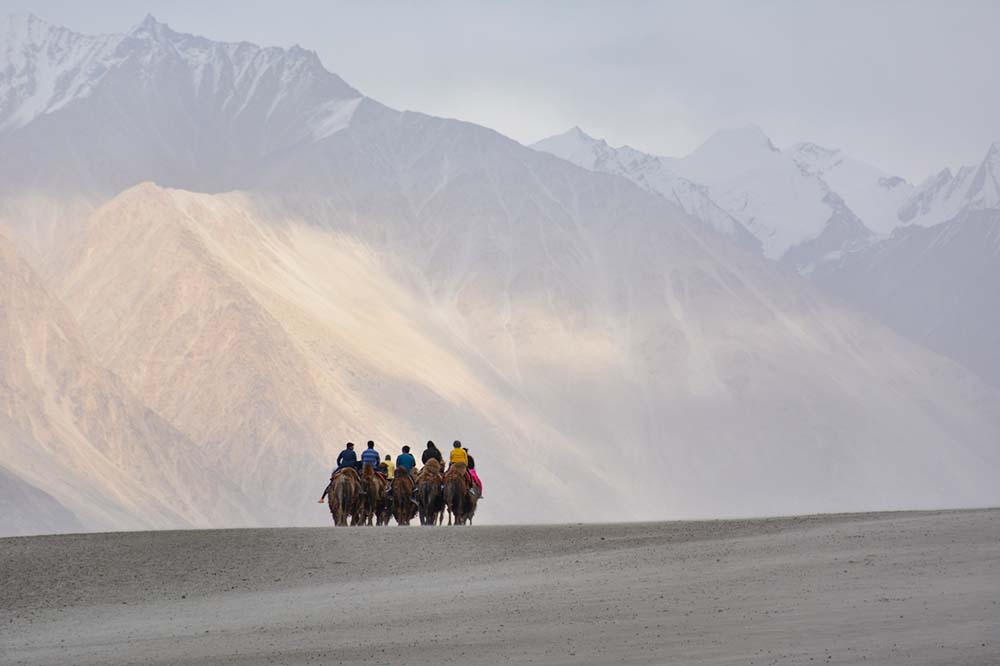 Is Ladakh Safe?
Safety, of course, should always be the first thing considered before you go visit a new place. When it comes to Ladakh, a one-line answer is that yes, it is very safe to travel. But the answer cannot always be that simple because there will be several terms and conditions applied.
I always believe that a person's safety always is in their own hands and gets driven by judgments they make. Ladakh is a high-altitude desert and getting here would need you to travel on some steep, narrow, and sometimes even dangerous roads.
So to get to Ladakh by road, you would need to have some driving experience and especially in the hills. You do not want Ladakh to be the first time when you were behind the steering wheel for the first time in the mountains.
If you have never driven in the hills before, please visit some other hill station first, get some experience and then drive to Ladakh.
The crime rate in Ladakh is almost next to none. You will be driving through miles of nowhere, all alone, and won't be bothered by anyone. People here are simple and humble and will mind their own business.
So in short, as long as you drive sensibly, do not take any unnecessary risks, do not get into any altercations, know where you are headed, have proper permits, and do not go wandering around where you shouldn't then Ladakh is a very safe place to visit.
For further information on the topic broken down by areas, I will recommend reading through the articles below.
Time Required for Leh Ladakh Trip
This will entirely depend on where you were coming from and your mode of travel. But a minimum of 7 to 14 days is what I recommend for a trip to Ladakh. 7 Days if you were flying in and out of Leh City; and 12 to 14 days if you wanted to make it a road trip.
You can, of course, do away with a lesser number of days as well but with the above mentioned period of time, you can be sure that your trip will not be rushed, you will see all that there is to see and will make the best out of your time.
How can you break this time down further and plan your day-by-day itinerary is mentioned in the Itinerary section below.
Itinerary for Ladakh Trip
A well-laid itinerary in my opinion is the most important part of the Ladakh trip. Based on the days you have in hand, you must have a carefully drafted plan on where do you want to be on which day.
A Ladakh trip is not really a frequent affair so while you visit here, you need to make sure that you make the most out of it and visit as many places as you possibly can.
I have written several articles providing examples of different itineraries broken by days; links to which I have provided below. Depending on how long your trip is going to last, you can pick an itinerary from the ones I have listed in these articles.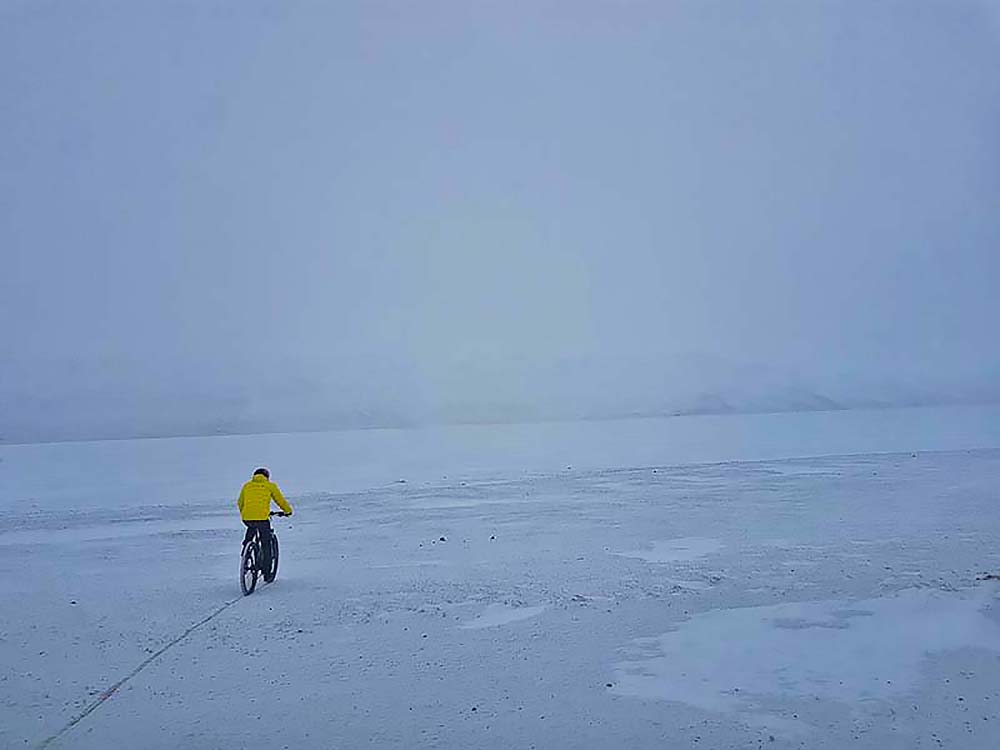 What to See in Ladakh
The next piece of information that you should keep handy is a list of places that you would like to see. You have been told that the entire Ladakh is a tourist destination in itself which is entirely correct.
Every turn of the road here will present you with something new and you will not get tired of clicking your camera for hours. But there must be some places that can be called the prime attraction, correct? You are right.
In the articles below, I have listed every place in Ladakh that is worth a visit. Depending on the time you have for the trip, you can decide which one (or all of them) you want to cover.
The first article provides a list of all the places in Ladakh while the other ones break it down by the region.
What to do in Ladakh
After what to see, the next question that comes to mind is about things to do in Ladakh. And by that, I mean what else to do apart from visiting all the places I listed above.
Everyone will go and visit all the tourist attractions that they can, depending on the time they have in hand, but what else? What other fun and exciting activities can you be a part of in Ladakh?
If this thought has been on your mind then I recommend that you take a look at the articles below. Out here, I have listed some of the most popular and common tourist activities in Ladakh that you should know of before going there.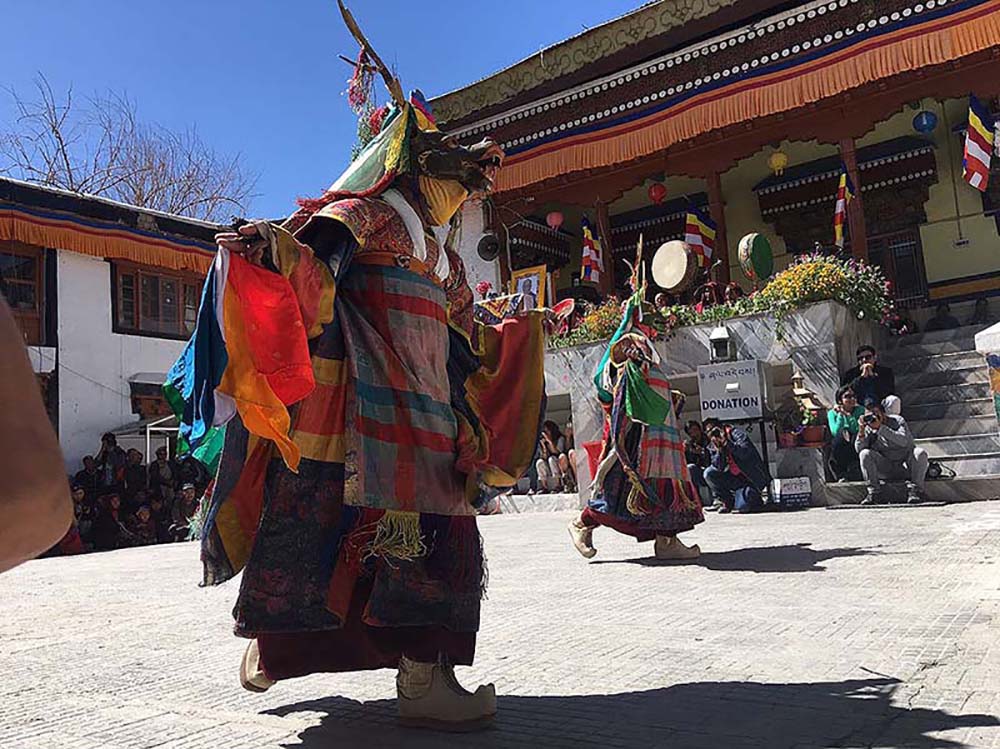 Where to Stay in Ladakh
In recent years, Ladakh has seen a great boost in tourism; especially after the release of the movie "3 Idiots". With that being said, the fact however cannot still be denied that it is still a remote region, one that remains cut off from the rest of the world for several months in a year.
Before going to a faraway land like this, you must have information about what your accommodation choices are. It will be a crucial part of your itinerary to know where you can stay for the night and where can you not.
In the series of articles below, I have provided information related to the staying options in different regions of Ladakh. You will also find the names and phone numbers of some recommended hotels at the links below.
Based on your own choice, you may choose to call and book in advance; or reach the place, find a hotel of your liking and negotiate an on-the-spot deal.
Monasteries in Ladakh that allow Night Stay
A lot of people look forward to staying at a monastery for the night to experience something different and local. This option is not available at all the monasteries.
In Ladakh, there are only 5 monasteries that I know that have this kind of arrangement. Before you decide to stay here though, please know that your stay will be very basic and may feel uncomfortable to you.
A friend of mine decided to do this as well only to tell me the next day that he regretted his decision the entire night. But if you want do want to give it a try, then you can stay at either of the following monasteries for the night.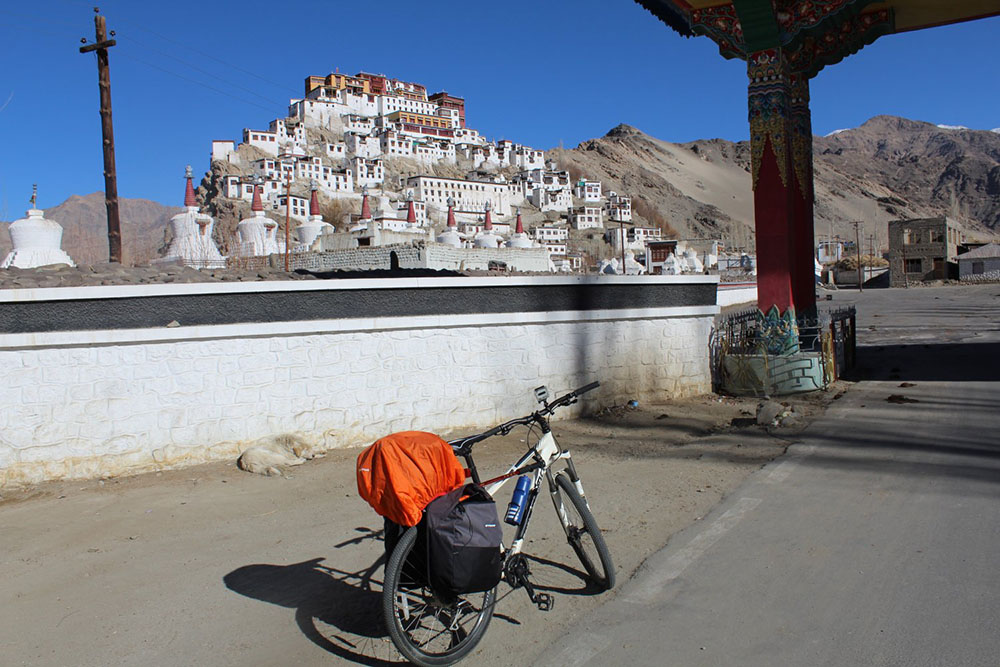 Availability of basic facilities in Ladakh
The next crucial information that you must make yourself aware of is in terms of the availability of basic facilities in Ladakh. By this, I mean facilities like mobile services, hospitals, gas stations, etc.
This may not be such a big problem in Leh City but can become a concern while traveling to other areas of Ladakh. In the articles below, I have provided more information related to this topic.
Getting your vehicle Ready
A trip to a place like Ladakh is stressful not just for the traveler but also for their vehicles. All the information above was related to getting yourself ready for the tough trip ahead but then what about your vehicle?
Ladakh, as I mentioned, is still a remote region and if your vehicle breaks down on you, it can very well ruin your entire trip. You must get your machine ready, be it a car or a motorcycle. Pay close attention to every part, and every detail, and repair or replace whatever seems dicey.
In the articles below, I have provided information on which vehicle you can bring to Ladakh, which you should not, and then how to get your respective vehicles ready.
Renting a Motorcycle for Ladakh Trip
A trip to Ladakh is more fun when you are traveling by your own vehicle but a lot of people also complete the journey on a rented motorcycle. There are several places that you can rent a bike from for the trip like Manali, Srinagar or Leh itself.
However, before you finalize the deal, you must carefully inspect the motorcycle to ensure that it will not give you trouble anywhere.
In the articles below, I have provided information on where you can rent a bike from with some recommended names; and what is it that you should pay heed to before renting a bike.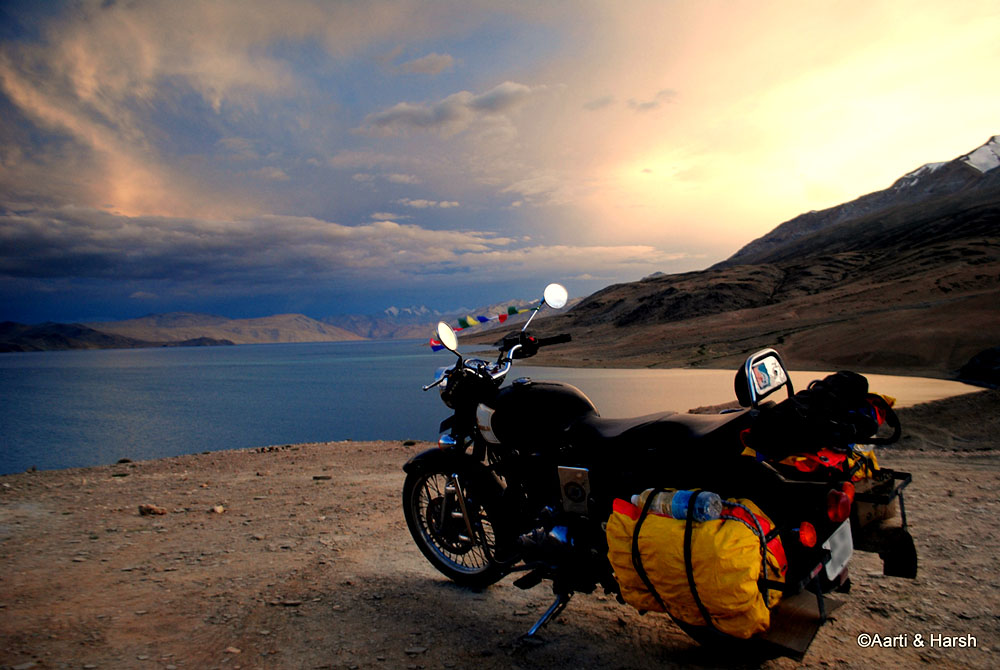 How to Travel to Ladakh
Now since we have all the information we need, let us talk about how to travel to and in Ladakh. In the articles below, I have talked about how to journey on the two roads leading to Ladakh, the Manali – Leh, and Srinagar – Leh route; and then how to go to areas like Nubra Valley and Pangong after you have arrived in Leh.
The first article is a very comprehensive road map of the entire Ladakh region; then the following articles are detailed explanations of the route.
Apart from the direct routes from Leh City, I have also talked about some of the internal roads that you can take to reach from one place to another without going back to Leh. This includes roads like Agham – Shyok, Wari La, and Changthang Valley.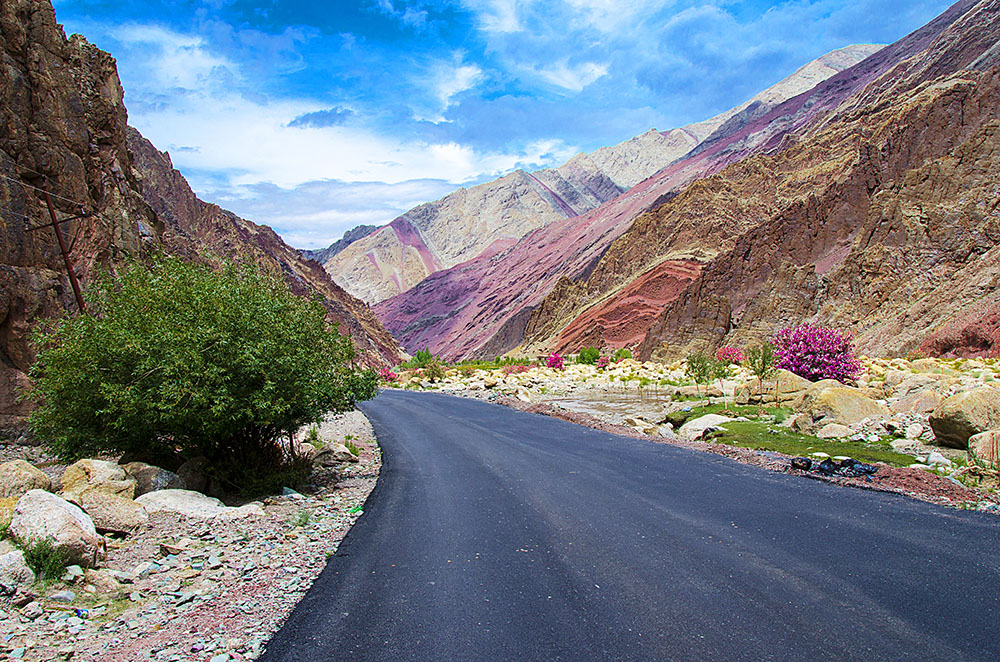 Permits for Ladakh
Ladakh is an area very close to the India-China border and hence, everyone visiting here is required to obtain a permit from the DM office. This permit is not applicable for reaching Leh city but is a mandate for visiting other areas like Nubra Valley, Pangong, and Tso Moriri.
In the articles below, I have explained the entire procedure in detail along with the charges applicable. Another permit you will have to worry about is Rohtang Pass if you are starting from Manali.
This permit is needed to be obtained from Manali. I have also provided links below to the article where I have talked about this permit in detail.
Public Transport Services in Ladakh
Off-late, a lot of people have started to visit Ladakh using public transport services in form of Buses or shared cabs. Some people reach Leh by Air and then catch a bus to other places while others start their journeys by bus from places like Srinagar and Manali.
Public Transport in Ladakh until a few years back was not really that great but has improved greatly in the last few years. If you too are planning a trip here by Public transport, then in the article below you will find information related to bus schedules and shared taxis.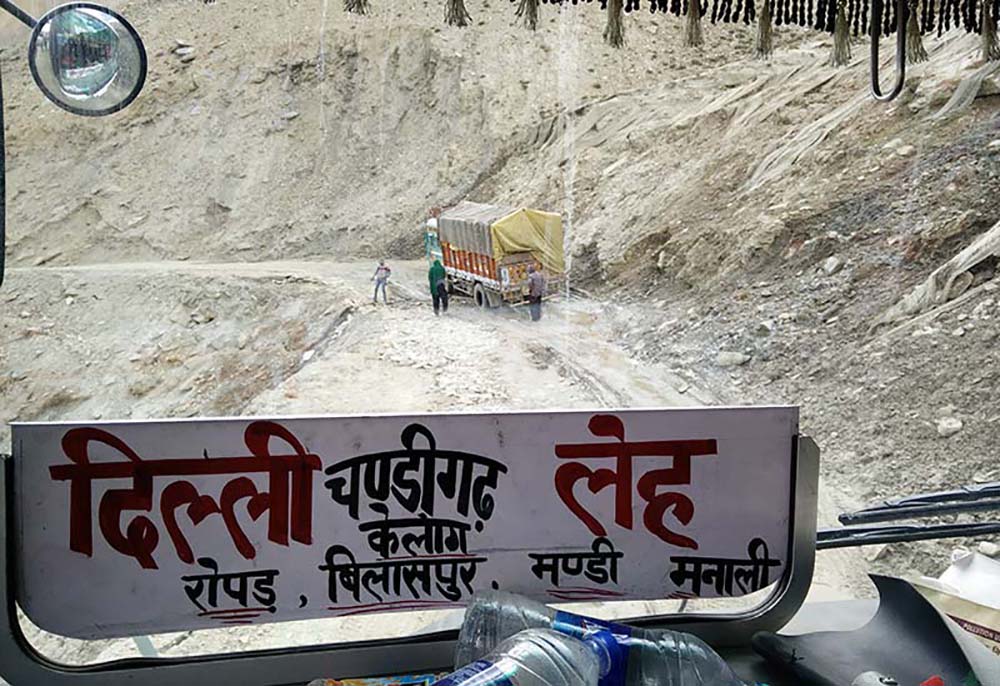 Solo Trip to Ladakh
A trip to Ladakh without any doubt needs some time which unfortunately not everyone can afford to spare. Sometimes for one reason or another, a lot of us are unable to find someone to accompany us on the trips.
A solo trip to Ladakh however is no less adventurous than with a few friends. If you too were planning to visit Ladakh solo, then below is a list of articles that can help you plan your trip better.
Interesting Reads
Links below are articles that I call an "interesting read" for the Ladakh trip. This is some intriguing and good to know information related to some places here; like the unexplained phenomenon of Magnetic hill and some other places that are known to be haunted. Take a look.
Other Tips
Last but not the least, below are some articles where I have shared some quick tips to ensure a safe and enjoyable journey. Most of these tips are based on my own personal experience of Ladakh after being there several times. Read through and I am sure this information can be of help to you.
When is Ladakh open for Tourists?
If this question was asked about 10 or 15 years ago, the answer would have been the months from June till September. These were in fact the only 5 months when Ladakh use to see any tourist footfall. But much has changed now. You may in fact find it a bit hard to believe but Ladakh is now open for tourists throughout the year.
It is true that you may not be able to reach here by road in the months of November till April, but regular flights still remain available. Now tourists arrive in Ladakh not just to enjoy the summer but a freezing winter as well.
There was a time not too long ago when you would have to definitely book your stay in advance if visiting in winter. But now, you can land in Ladakh at any time of the year and will easily find a place to stay.
With that being said, the harsh cold of Ladakh is not everyone's cup of tea. Only the adventurous type visit during these months; or people who have already been to Ladakh once before and now came a second time to see it covered in snow.
So when is Ladakh open for tourists? If we talk about tourists in general including all types, then people start to visit here sometime by Mid April.
By May, most of the hotels are up and running and tourist season is in full swing by May end. People from all over the world continue to flock here till September and then the number starts to go down again by October.
Months to visit Ladakh
So in order for an easier and better understanding, below are links to articles where I have explained Ladakh with respect to that particular month only.
Information in these articles is on how to reach, where to stay, what to eat, what to expect, itinerary to follow, and how to prepare. Depending on which month you were planning to go in, take a look at that particular post and you will find all the relevant information.
Zanskar Valley
If Ladakh can be called a remote place in India, then Zanskar Valley is actually a remote region in Ladakh itself. Over the last few years, Tourism in Ladakh has seen a great boost.
Almost everyone is planning to go to Ladakh and during peak tourist season, it can get a bit crowded as well. Zanskar Valley on the other hand is a place that is not yet affected by this tourist mania.
Due to its location, not many people visit here and that is what makes it perfect for people who want to be away from the crowd. Zanskar in fact has a few aces up its sleeve, things that not even Ladakh can offer.
Parkachik Glacier, Shafat Glacier, Nun Kun Massif, and Drang Drang Glacier are three of the star attractions of Zanskar. Nowhere in our country can you see a glacier so up close and so easily reachable.
It is true that visiting Zanskar will definitely add a bit of a cost and days to your itinerary; but if you can afford it, I highly recommend making Zanskar a part of your Ladakh trip.
Below is a list of articles that pertain to visiting Zanskar Valley. Go through the posts below and you will know all there is about visiting Zanskar.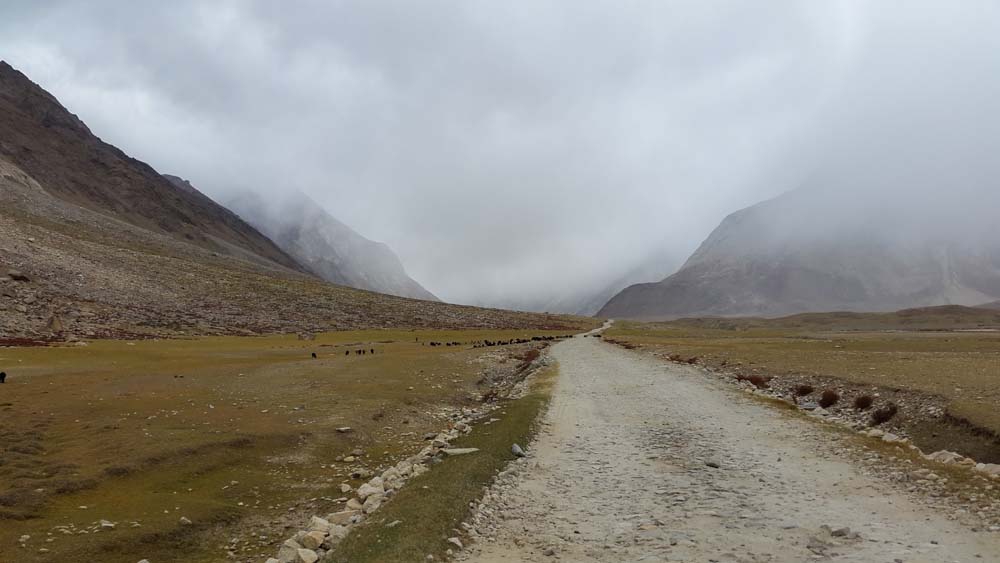 Is Ladakh Dangerous?
One line answer to this question would be that no, Ladakh is not dangerous. But much of this would depend on you yourself. A person's safety is always in their own hands and it gets decided by the decisions they make and actions they take.
People in Ladakh are simple and humble but this does not excuse you from behaving irresponsibly. Do not get into any unnecessary altercations, do not try to offend them in any way, do not try to drive around in a vehicle rented outside Ladakh and you will be OK.
If you are asking the question in terms of the terrain then yes, the roads here are a bit risky and challenging. But as long as you have some experience of driving, especially in the hills, then it is nothing that you cannot handle.
Just get your vehicle well serviced, plan carefully, keep an eye on the weather and you got nothing to worry about.
Is Ladakh Worth Visiting?
And finally the question of whether or not you should make this trip. If you are unsure of whether you should go or not then take my word for it. Ladakh is worth every minute and penny you spend here.
This will be a trip of a lifetime irrespective of how you are traveling. Just put all doubts aside and embark upon a journey that you will cherish memories of for life.
Why one should visit Ladakh?
You should visit Ladakh if you want to go on a trip that you will remember for life. It is truly one of a kind experience that I must urge you to have. Ladakh is a place like no other and it has a little something for everyone.
It does not matter if you were an adventure enthusiast, biker, photographer, family person, or just someone looking to spend some time in peace, you can rest assured that Ladakh will not disappoint you.
Conclusion
I hope the information above on how to plan a trip to Leh Ladakh was of help. If you have any questions, please feel free to ask in the comments section below. You can also follow me on Instagram and chat with me live there or subscribe to my YouTube channel and ask a question there.
This error message is only visible to WordPress admins
Error: No feed found.
Please go to the Instagram Feed settings page to create a feed.