To rent a bike in Manali is a great choice for people who want to visit the areas in and near Manali; and also for people who are traveling towards other destinations like Spiti and Ladakh. Even though Manali is one of the most favorite hill stations of our country, moving around here locally can really become a problem. There is not much of public transport available and hiring a private taxi is not really a budget options. In this case, renting a bike can really be a continent and cost effective way to manage your visit.
And it is not just about visiting Manali locally. Manali lies at a center point for a trip to both Ladakh and Spiti. These places are commonly referred to as a "Biker's paradise". Thousands of people travel each year to live their dream of riding a bike across the rough terrains of Ladakh and Spiti. For people living in northern part of the county, this can be comparatively easier as they live close enough; but for people coming from far away states, getting their own motorcycles can be a bit challenging. In this case, the only option is to rent a bike in Manali or Shimla and ride on.
There are several bike rentals available in Manali. Go looking for one and you will have an endless list of rental companies, travel agencies and even mechanics offering motorcycles on rent. Where to rent from then really becomes a confusing question. Daily rental of course is one of the foremost things you will have to consider but a more important one is the reliability of the motorcycle. A bike that you rented for a cheaper price may not be the optimum choice if it ditches you in the middle of nowhere.
Make no mistake, every bike you find out there available for rent will be washed and shining bright. The outer appearance however does not give away the true picture. These motorcycles mostly are poorly handled by multiple users; and not very well maintained by the agency. Some of the common problems will include low pick up, bad mileage and breakdowns. Finding one of these rented motorcycles struggling to climb up an ascent is not really an uncommon sight. An even more serious problem will be if the bike stalls in the middle of nowhere with not even a single soul in sight.
Rent a Bike in Manali
In this case then, it becomes really important that you rent a motorcycle from a reliable source. Mentioned below is a rental agency in Manali that I have personally rented motorcycles from and have also recommended it several other people. My own experience with them was really great and the feedback provided by others too was quite good.
Road Kings Rider
Address: Near Chaitali Hotel, Gompa Road, Manali
Phone: 93186 46559, 98168 77113, 9318157948
Contact Person: Parvez Khan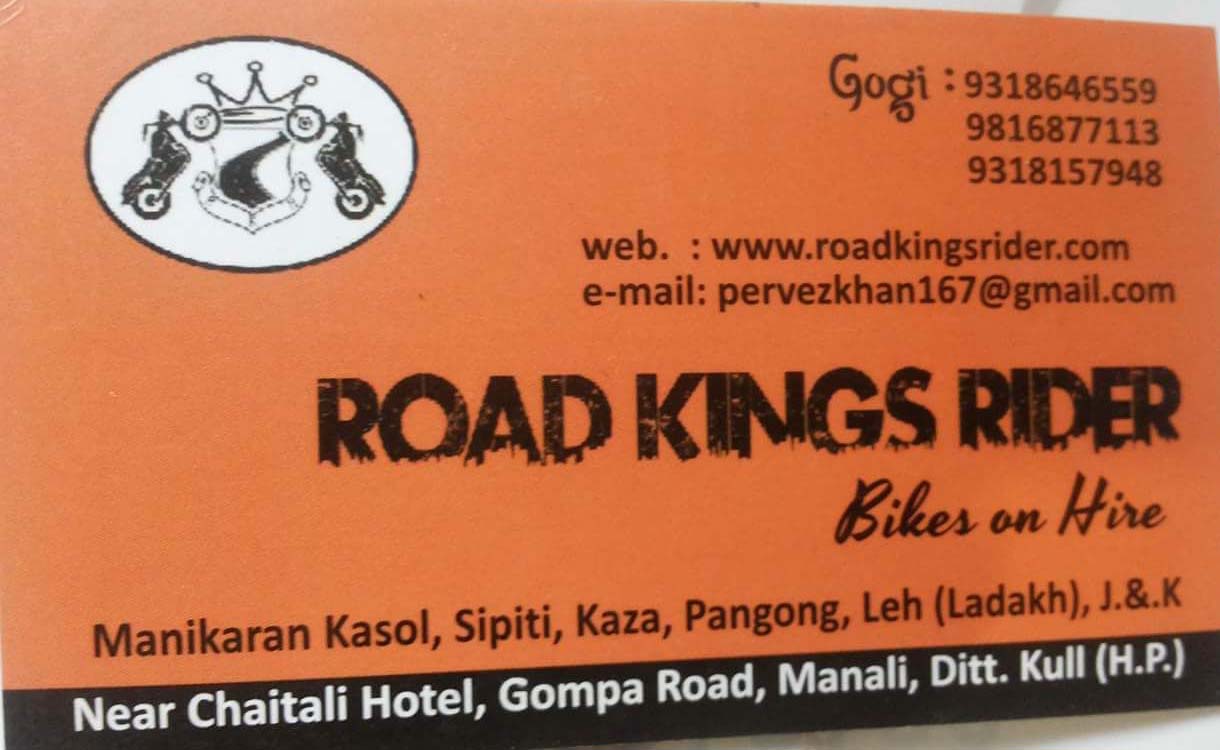 Bikes Available on Rent
They have almost all the motorcycles that are commonly rented in Manali, Ladakh and Spiti. Royal Enfield of course is the hot favorite with its bigger engine and affordable rent. If you wish to get smaller engine motorcycle like Pulsar, KTM etc than that too can be arranged. If you would like to get a automatic scooter to move around in Manali, it is available for rent as well.
Daily Rental
These guys will offer you a great deal in terms of the daily rentals. Please see the rental information mentioned below.
Royal Enfield 350CC – Rs. 1000 per day
Royal Enfield 500CC – Rs. 1,200 per day
RE Thunderbird 350CC – Rs. 1,100 per day
RE Himalayan – Rs. 1,200 Per Day
Bajan Avenger – Rs. 800 per Day
KTM 200 CC – Rs. 900 per Day
Other Bikes like Pulsar or Automatic Scooters – Rs. 700 per Day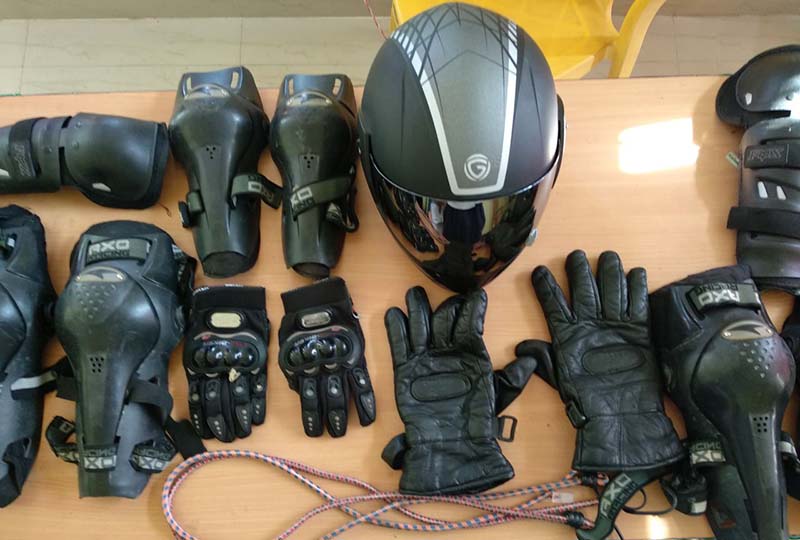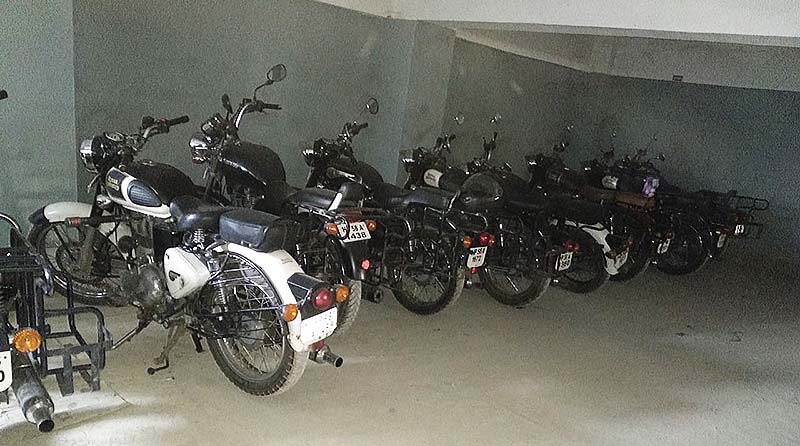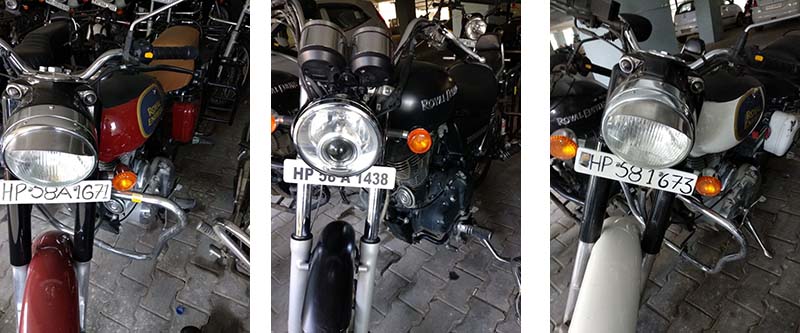 Feedback
I have rented bikes from them a couple of times and then suggested them to a few friends of mine. All the bikes that were given for rent were quite well maintained and never gave any problem. My friends took the motorcycles to Leh and Spiti both and never along the route did any of the bikes caused any trouble. If required, they can also help you with keeping your permit for Rohtang arranged if you rented from them. Luggage carriers, riding gear, etc can also be arranged at a nominal charge.
Also read: How and Where to rent a Bike for Ladakh Trip?
An overall customer service experience too was great. They are very humble and even if you booked a bike in advance, you will still have the choice of taking a test ride to your satisfaction before you finalize it. I would highly recommend Road Kings Rider to anyone who wants to rent a bike in Manali.
Disclaimer
Please note that this feedback is only based on my dealing with this rental agency. I am neither vouching nor advertising this person. I have no dealings with them. My recommendation is that you look at all your options and make a reasonable judgment.
A good practice is to click pictures of the motorcycle when you rent it. Click photos from different angles covering all sides and parts of the bike. This way, you have proof of the condition of the bike and any existing damage cannot be disputed later.
Conclusion
I hope the information above was of help. If you have any further questions, please feel free to ask in the comments section below; or at our Community Forum; and I will be glad to answer.