When you on going on a vacation or a trip, the first question that pops up is whether or not it is the right time to go. To get an answer to this question, several things must be taken into consideration, like weather, what is it that you seek on vacation, how long your travel itinerary is and how do you plan to commute. If the destination is a place like Ladakh, all these questions must be paid close attention to. In Ladakh too, if Zanskar valley is on your itinerary, then the aspect of the " best time to visit Zanskar valley " becomes even more important.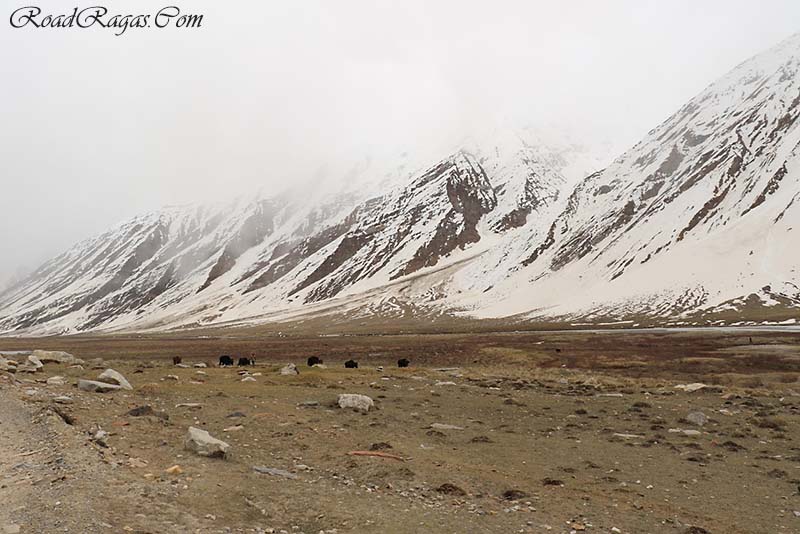 Why do I say that? There are several reasons behind this but mostly it boils down to the fact that Zanskar is one of the remotest and least visited regions of our country. It literally defines terms like "A land far far away" or "in the middle of nowhere". Road remains non-existent for most part of the journey, cell phone will be nothing but dead paperweight, accommodation choices are limited, and chances of getting stranded will be high. If you are there at the wrong time, you will have trouble finding a place to stay and may have to return halfway if the roads are snowed out. Friend of mine tried to visit Zanskar in May last year and had to return from Rangdum because the road ahead was closed. If you are not prepared well, even something as simple as a flat tire will be enough to ruin the day,
So when is the best time to visit Zanskar valley? Few things that you should while planning your journey are,
There is just a single road running through Suru and Zanskar Valleys, from Kargil to Padum. Two alternate routes are currently under work connecting Zanskar to Lahaul valley (Padum to Darcha) and to Ladakh (Padum to Nimmu) but it will be a while before these are completed. For now, the choice only remains to reach Padum from Kargil and return via the same route.
The road remains open from late May or early June till October. Rest of the year, the only way to reach Zanskar is a long and treacherous walk from Nimmu alongside the frozen Zanskar river.
The nearest functional petrol pump is in Kargil. When I say functional, I mean there is a petrol pump in Padum but chances of it being operational remain under question.
Road conditions will differ from bad to worse and most of the time you will be travelling on a dirt trail. For the initial part of the journey …..
Chances of finding a mechanic are almost next to none after you leave Kargil.
Keeping all the above in mind, the only time you can visit Zanskar is between the months of August and October unless Chadar trek is on your mind which is a topic I will be covering in a later article. Let us break it down month by month.
January & February: If you are planning to walk along the Zanskar river, then the best time would be early in the year, in the months of January and February. Keep in mind though that it is a hazardous trek which requires that you an experienced guide, porters and camping gear with you. I will providing details on how to plan a chadar trek in a later article.
March, April & May: Roads will be closed, no transport available, no hotels or guest houses open, weather will be extremely cold with very less snow so these months are not at all the time to plan Zanskar.
June, July, August & September: These are the months to include Zanskar valley in your Ladakh itinerary. Snow will be mostly gone and Suru valley would be lush green all around. If you go early in June, the sight of frozen massive Drang Drung glacier is bound to leave you breathless. The best time however would be to plan your journey either in the month of July or August. Weather at this time is very pleasant and you will be able to enjoy your journey to fullest. In September too, the road remains open but weather would start getting cold which may not suit some people.
October, November & December: Road to Padum closes sometime in October so it is best advised that you do not plan your journey at this time. If the road gets snowed out, you will be stuck until help arrives and you are able to make it out. November & December are of course the months  when the valley is cut off from rest of the country so there is no way to get in or out. I doubt there is any tour guide available in these months for Chadar trek too as the river is not completely frozen.
So in my opinion, best time to visit Zanskar valley would be in the months of July and August. If time allows, plan your trip during this time but if these two months are not an option, you may plan for June or September as well.
I hope this information was helpful. If you have any further question, please feel freee to ask in the comments section below and I would be glad to answer. You may also like to check out the next article in the series covering the accommodation choices in Zanskar valley.