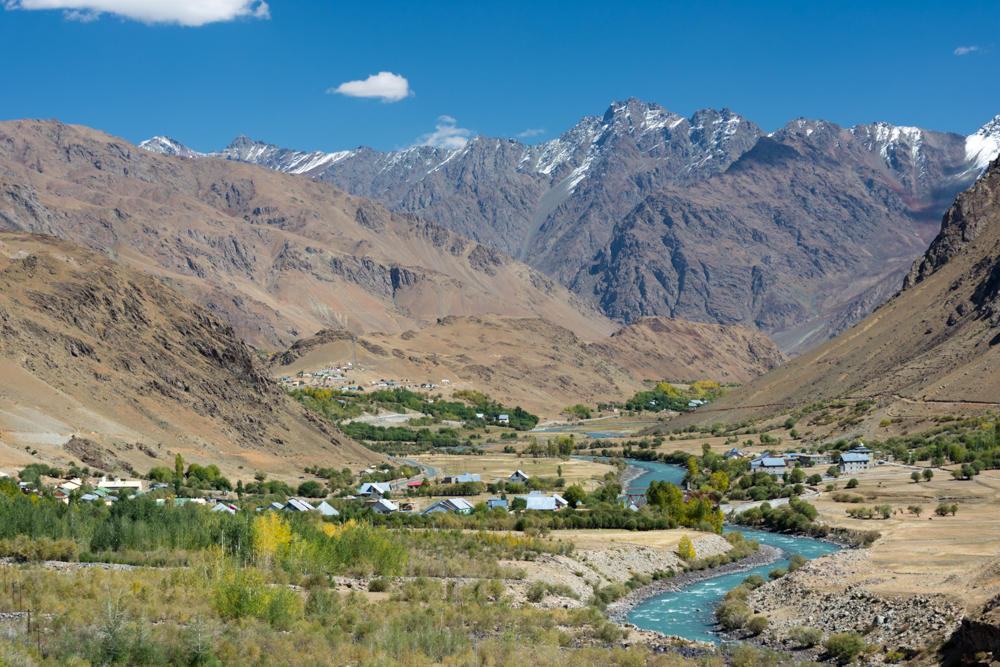 When it comes to accommodation and other basic amenities, the Srinagar Leh highway has far better and more options than the Manali Leh highway. You are never really cut off from civilization and areas where you may get stranded are only a few.  There are guesthouses and hotels on Srinagar Leh highway in every major town en route.
The road from Srinagar to Leh passes through a well-populated and connected region. Sonamarg, Dras, and Kargil on the way are some of the most well-known tourist destinations. Adding to this is also the fact that it remains open for a longer duration than the Manali Leh highway.
The same road connects Zanskar Valley to the rest of the country as well. So there is always a lot of tourist movement on this stretch. If you need a place to stay for the night, options are in plenty and you will have no problem finding one.
For a complete travel guide on the Srinagar Leh route including details on the best time to visit, sightseeing, public transport, and itinerary, please take a look at How to Plan a Journey on Srinagar Leh Highway.
Guest Houses & Hotels on Srinagar Leh Highway
In terms of accommodation on Srinagar to Leh road, it can be broken down into the following categories.
Hotels on Srinagar Leh Highway
Some of the towns en route like Sonamarg are quite famous as tourist hot spots and have plenty of hotels available. As a matter of fact, almost every town on this 400 odd kilometers long road has hotels, both big and small, luxurious and budget.
JKTDC Tourism Bungalows
After hotels, this will be the second most preferred accommodation choice. These are bungalows-like structures provided by JKTDC (Jammu & Kashmir Tourist Development Corporation), a government entity.
These bungalows are quite comfortable, clean, well maintained, and cost-effective. To book your stay in advance, you can visit the JKTDC Online Booking Portal.
There is a caretaker at all these bungalows. In case you are not able to book, then just walk into any of the bungalows and stay there, depending on availability.
Campsites on Srinagar Leh Highway
There are a few campsites available as well where you can choose to stay while traveling from Srinagar to Leh.
Please do keep in mind that Kashmir becomes a tourist hot spot both in Summer and Winter as well. So the cost of the hotels goes high, especially that of the campsites.
Further in this article, I have provided details of where you can find a campsite with their contact information.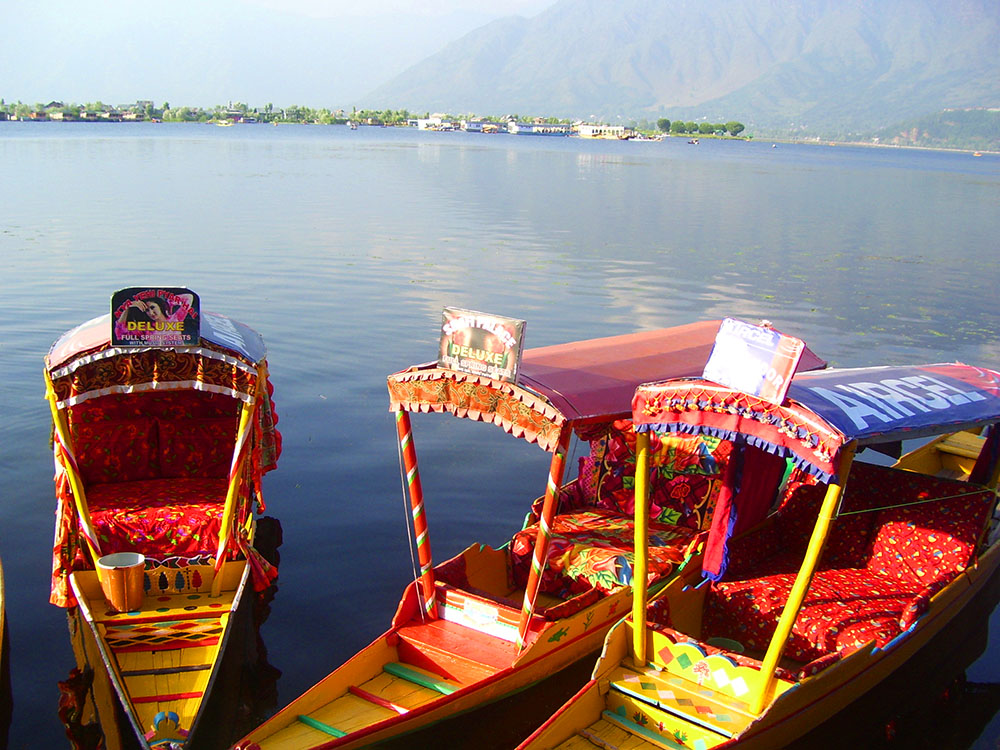 Accommodation on Srinagar Leh Highway
Let me now break the information down by towns that you will cross while traveling from Srinagar to Leh. I will also add the names and contact information of some recommended hotels on the route.
Please note that I have of course not stayed at all of the hotels I am mentioning below. Of the list below, I have been a guest at some of the hotels while others were added based on feedback provided by friends or after reading reviews on the web.
Srinagar
Srinagar is a major tourist destination and you should have no difficulty finding a good hotel here within every price range. Just reach there, take a walk and no matter what your budget or preference is, you will easily get a hotel.
 My preferred choice of stay however is a houseboat in Dal Lake. There is nothing like the experience of staying in the boat there. The evening view is just amazing and worth giving it a try. But it may pinch a little when it comes to the charges.
You can easily find a good hotel in Srinagar for as little as Rs. 500-800 for the night. A houseboat, depending on your negotiation skills, can cost you anywhere from Rs. 1500 / 2000 per person to Rs. 3000 or more.
Below are the names of a few hotels in Srinagar that I know of.
Hotel Grand Valley Inn
Address: Near Shalimar Garden and 5 mins away from Dal Lake and Nishat Bagh
Phone: 099065 71500
Tariff: Rs. 1000 – Rs. 1500
This is where I always stay whenever I am in Srinagar now. The owner is a very hospitable and friendly gentleman who will ensure your well-being while you are in Kashmir. You can read my review of the place at Hotel Grand Valley Inn Review.
Deluxe Srinagar Guest / Lonely Guest House
Address: Near Major Bridge Kursu Padshahi Bagh
Phone: 094190 52330
Review: Good place to stay if you are looking for a budget accommodation
Tariff: Rs. 800 – Rs. 1000
Hotel Nishat
Phone: 096228 53236
Tariff: Rs. 1000
Review: Another great place to stay for a budget trip
Hotel Aziz
Address: Boulevard Road, Srinagar
Phone: 9906774454, 9858354294, 0194-2477675
Tariff: Rs. 1500 to Rs. 2000
I stayed here during a group ride to Kashmir. It is a great place but cannot call it a budget accommodation. Great views, great hospitality but the drawback is that they do not have a kitchen in the hotel so for meals you will have to eat out.
Hotel Akbar Inn
Address: Sonwar, Behind Children's Hospital, Srinagar
Phone: 098110 28205
Tariff: Rs. 1500 to Rs. 2000
Review: Another great place to say. Comes highly recommended by a friend.
Houseboats as I mentioned are a great place to stay but their prices can be quite steep. Some of them will offer a price of about Rs. 1500 – Rs. 2000. It is almost next to impossible to find anything below this price. This is the lowest you will have to pay for a stay on a boat.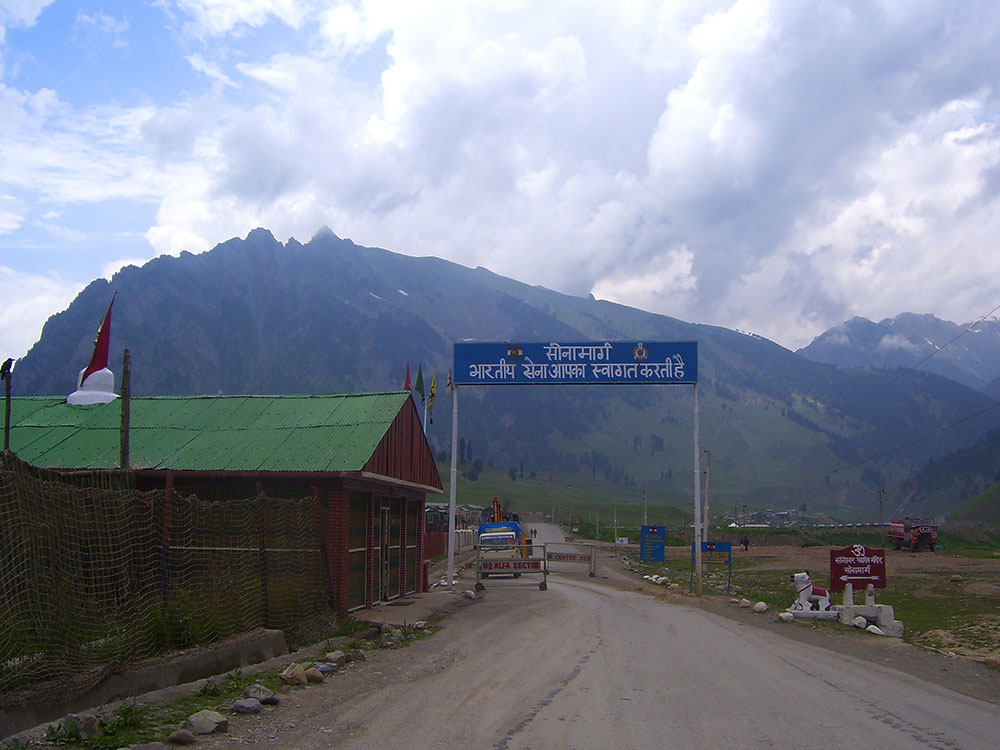 Sonamarg
Next in the line is Sonamarg. If you are on a budget trip, just head straight towards Drass or Kargil and stay there.
I doubt there is any hotel in Sonamarg that will charge less than Rs. 2000 – Rs. 2,500. They may do so if you are traveling in October maybe but during peak tourist season, hotel prices here are rocket high.
Also Read: Srinagar to Kargil – Complete & Detailed Travel Guide
There is only one hotel here that I have stayed in, details I have mentioned below.
Hotel Glacier Heights
Address: Main Market, Sonamarg
Phone: 094199 03357
This hotel is quite good and compared to the prices of other hotels in this area, I would recommend a stay here any day.
J&K Tourism (JKTDC) Huts and Cottages
If you are on a budget trip, The best place to stay at Sonamarg is the JKTDC tourist bungalow. While you are at Sonamarg, just ask around and anyone can point you in the right direction.
Camping in Sonamarg
There are a few camping sites at Sonamarg of which Mountain Greens Camping is quite good. It is located a little after Hotel Akbar.
After crossing Sonamarg, there is another one called Paradise Camping resort. Please note that prices for both these campsites are around Rs. 3000 – Rs. 4000 per person, including meals.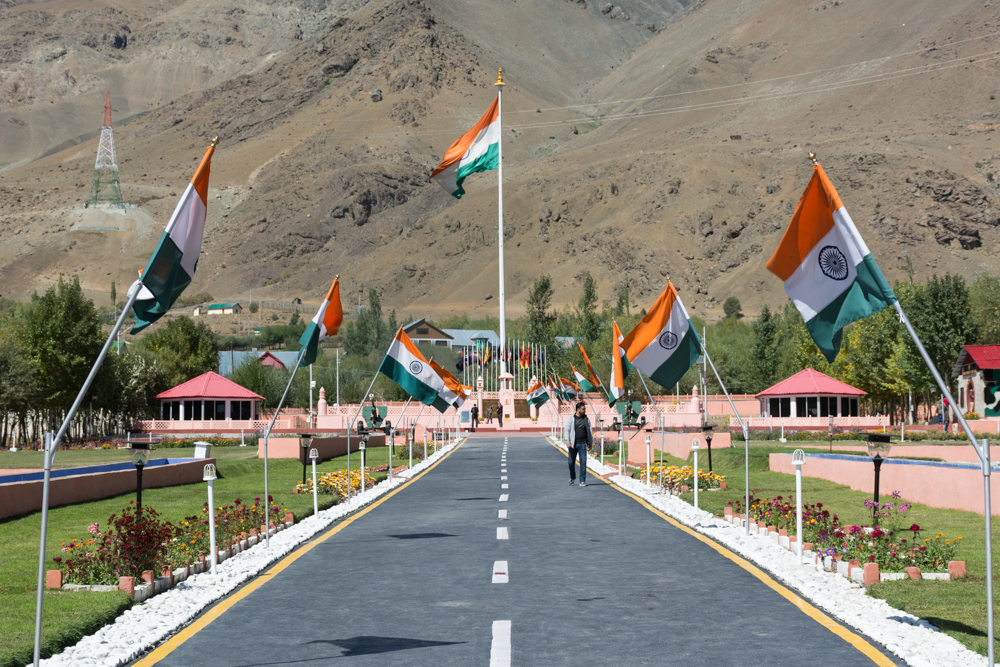 Dras
After Sonamarg, the next major town en route is Drass. If you just need one room to stop for the night within budget and have no preference for a hotel, then Drass can be the place to stay.
Right at the main market, there are a few restaurants that also have rooms available on the first floor. The rent of these rooms can be as low as Rs. 500. This is the cheapest accommodation between Srinagar and Leh. I stayed here once and we paid Rs. 500 for a room and dinner + breakfast for two people.
Also Read: Tourist Attractions on Srinagar Leh Highway
There is a J&K Government-run guest house at Drass which is quite nice and low-priced. If you are looking for decent accommodation within budget, you should try staying at this guest house.
The contact number there is 01985-274014 / 232328 in case you would like to call in and book in advance.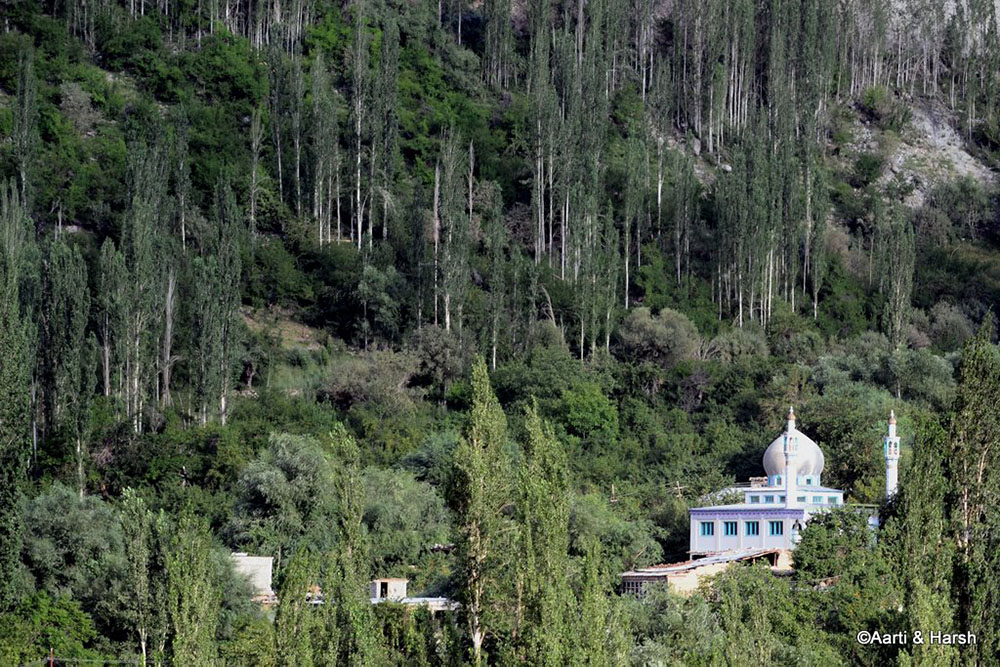 Kargil
Kargil is a major town on this route. It acts as the preferred stop for most of the people traveling from Srinagar to Leh. The reason being that it is the midpoint of the highway; both Srinagar and Leh are at equal distances from here.
There are several hotels at Kargil however finding one under Rs. 1500-2000 could be a problem. Mentioned below are a few recommended ones.
Hotel Siachen
Phone: 01985 232 221
Tariff: Rs. 2000 – Rs. 2500
Hotel D Zojila
Phone: 099712 53990
Tariff: Rs. 2000 – Rs. 2500
Hotel Caravan Sarai
Phone: 01985 232278
Tariff: Rs. 1000 to Rs. 2500
Hotel Continental
Tariff: 01985 232300
Tariff: Rs. 800 to Rs. 1000
You can also stay at the JKTDC tourism bungalow in Kargil. The per-day fare here will be significantly less than you will pay at a hotel in Kargil. Since Kargil is a major stopover, availability of room can however be of question. The phone number for this bungalow is 01985 – 232328. It would be wise to call and book in advance.
If you do not find a place within your budget at Kargil, then continue a little ahead to Mulbekh or Lamayuru.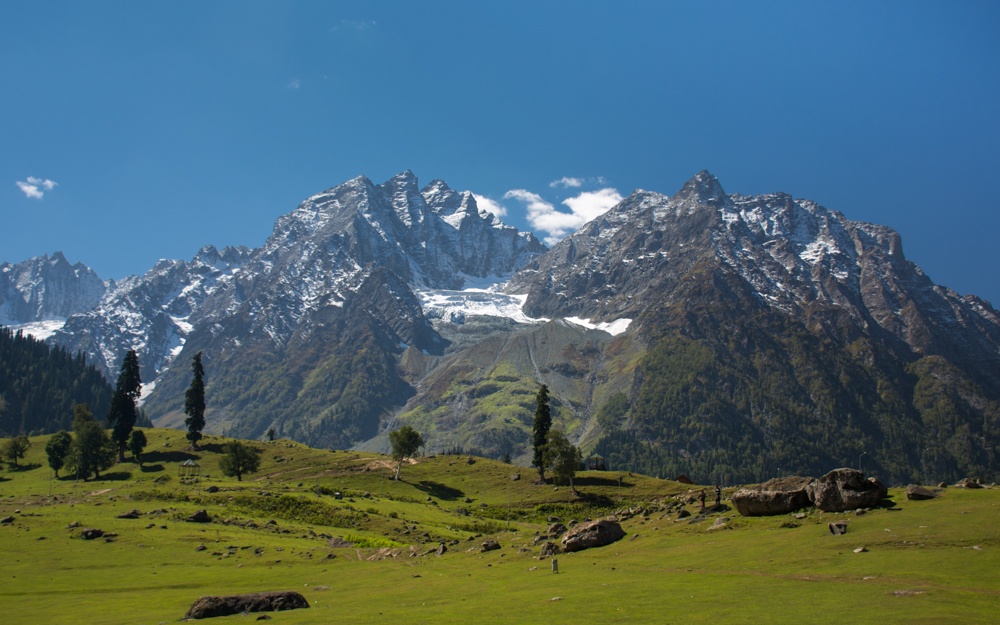 Mulbekh
Mulbekh is a small town but has a few accommodation options available including a J&K tourism bungalow. It is another great place to find budget accommodation. Below is a list of some good hotels here with contact information.
Karzoo Guest House
Phone: 01985 270027
Tariff: Rs.500 to Rs. 1000
Maitreya Guest House
Phone: 01985 270035

Tariff: Rs.500 to Rs. 1000
Otosnang Guest House
Phone: 01985 270028
Tariff: Rs.500 to Rs. 1000
Paradise Hotel & Restaurant
Phone: 01985 270010
Tariff: Rs.500 to Rs. 1000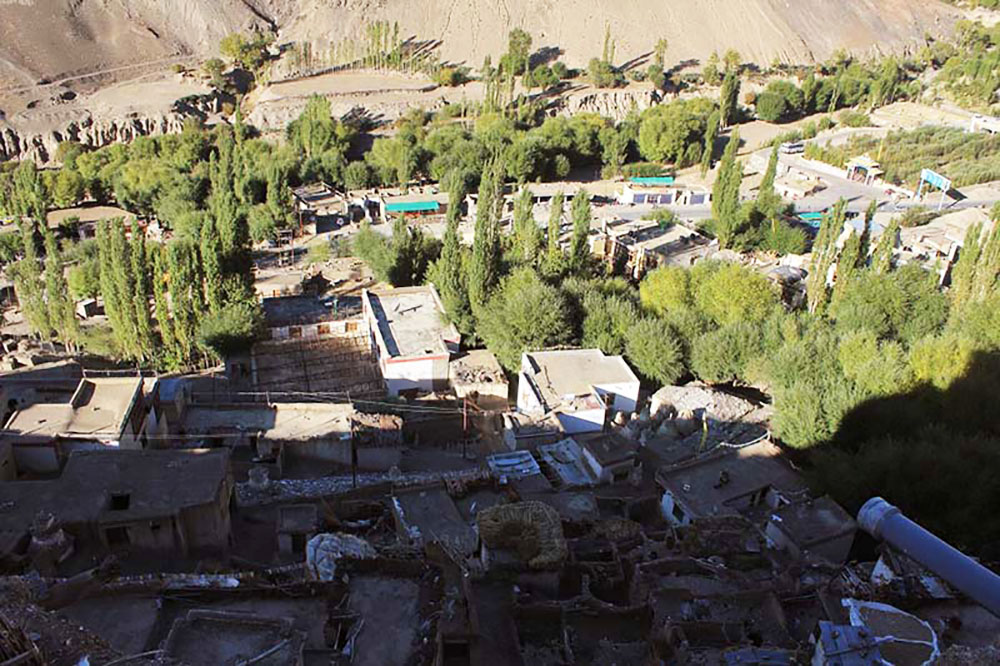 Lamayuru
A little ahead of Mulbekh towards Leh is the small town of Lamayuru. It is famous for the monastery and grand Buddha Statue located here. If you want to stay at Lamayuru, there are a few budget hotels here.
Hotel Moonland
Phone: 094198 88508
Tariff: Rs. 2800 to Rs.3500
Dragon Hotel & Guest House
Phone: 094692 94037
Tariff: Rs. 750 to Rs.1000
Hotel Niranjana
Phone: 01982 224 555
Tariff: Rs. 500 to Rs. 1500
Hotel Lion's Den
Phone: 01982-224542 / 9419321296
Tariff: Rs. 500 to Rs. 1500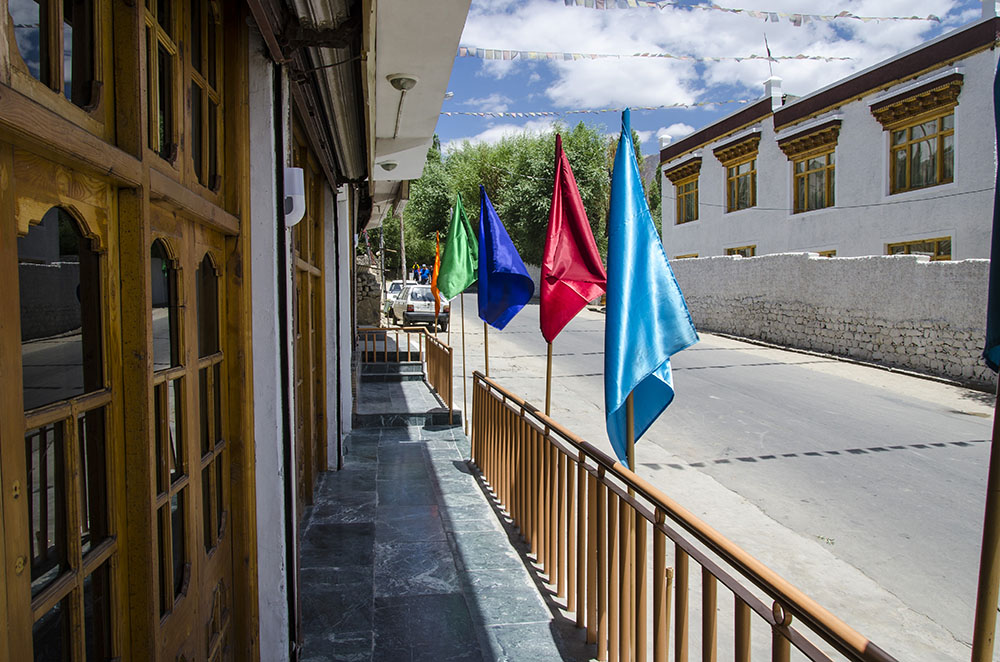 Leh
Leh is one of the most sought-after tourist destinations in our country. It has plenty of hotels/guesthouses available. I have written an entirely different article for some recommended hotels in Leh. Please read Good Budget Hotels in Leh with Tariff.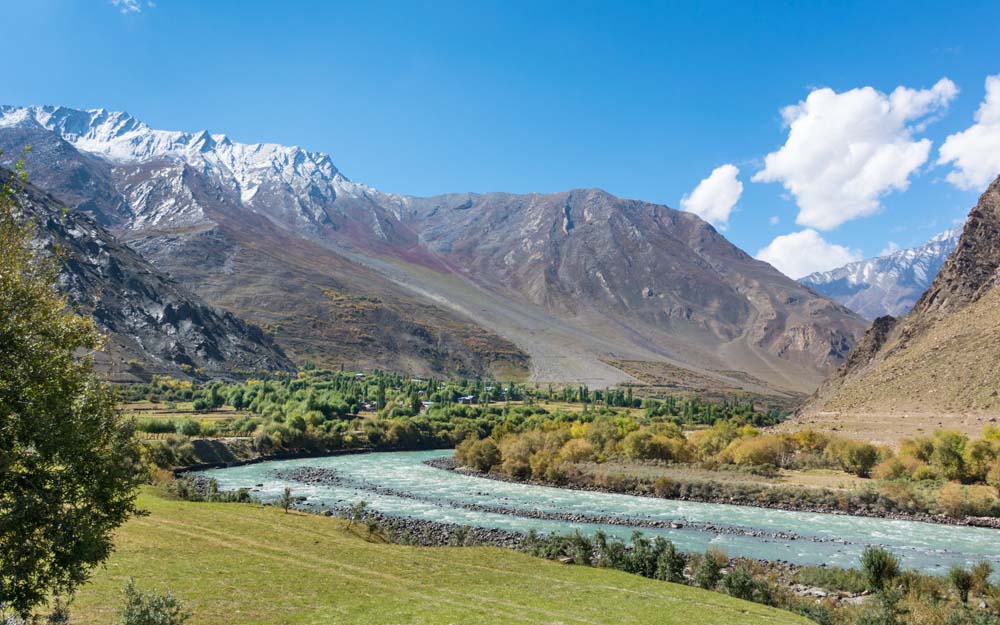 Guest Houses & Hotels on Srinagar Leh Highway – Conclusion
I hope this information on guest houses and hotels on Srinagar Leh highway was of help. If you have any further questions, please feel free to ask in the comments section below or at our Community Forum and I will be happy to answer.