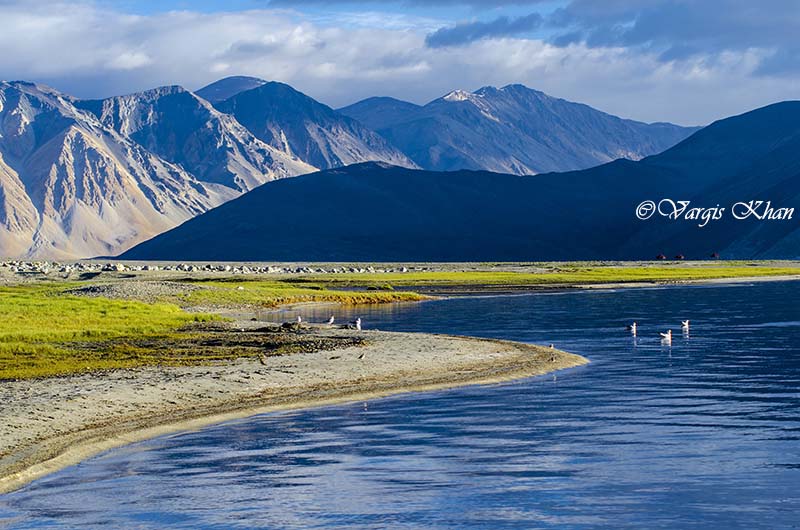 Leh Ladakh or Spiti Valley? This I think is one question that has no straight or direct answer. The discussion or comparison can go on and on but in the end, it will really boil down to a person's own preference. Both places have their own advantages and disadvantages. There are a few aspects when Ladakh clearly becomes a better choice and a few others when Spiti will come out as a winner.
Which one do you pick will depend on what kind of trip were you looking for. In this article, I will provide a list of reasons that work in favor of Ladakh. Please note that I am not trying to talk Spiti Valley down. But these are merely a few reasons or situations when visiting Ladakh can be considered better than heading out to Spiti.
Also Read: How to Plan a Trip to Leh Ladakh
Leh Ladakh or Spiti Valley
If you talk in terms of natural beauty, both of the places in my opinion stand equal. The only difference is of size. Ladakh is much larger than Spiti Valley but the scenic beauty of both the places is quite the same. You will get to see a similar landscape that is equally beautiful and stunning. Irrespective of where you went, you will return with hundreds of pictures and memories that will last a lifetime.
So how do you decide whether you should go to Ladakh or not? Read on to find out.
Plenty of Things for a Family Vacation
This is by far the greatest factor that works in favor of Ladakh. If you were thinking about a trip with your family, you should visit Ladakh. Spiti is beautiful but not yet that developed. Ladakh on the other hand is the heart of tourism in India these days. Out here, there is an endless list of places that you can visit but other than that, there are also tons of activities that you can be a part of.
You can go rafting, trekking, camping, shopping, camel safari, boating, quad biking, taking a dip in hot water springs, eating out at numerous restaurants, and much more. You can visit monasteries, gurudwara, see the famous school from 3 Idiots movies, gets photos clicked in celebrity poses, experience the magic of magnetic hill and the list can be endless. When you are with your entire family, Ladakh is a place that will entertain them more than Spiti.
In terms of sightseeing as well, Ladakh has a long list of places that you can visit. You can easily spend 4 to 5 days and will still not be done with it. Out here, your itinerary will keep you busy and hopping from one place to another for the entire duration of the trip. Still, when you leave, you will be left with some places or things to do that you will have to keep for your next visit.
For a complete list, I will recommend reading, A Complete List of Tourist Attractions in Ladakh and Things to Do.
Better Infrastructure
The overall infrastructure of Ladakh is much better as compared to Spiti Valley. This will include the condition of the road, hotels, medical help, mobile connectivity, Internet, and availability of other facilities. You have a wide range of guest houses, campsites, hotels, and homestays to choose from for your stay.
In terms of food as well, the restaurants that you will find in Ladakh serve a wide range of dishes of all kinds. The entire region has a heavy Army presence because of its proximity to the China border. Due to this, you will find Army posts every few kilometers and can seek help in case of an emergency.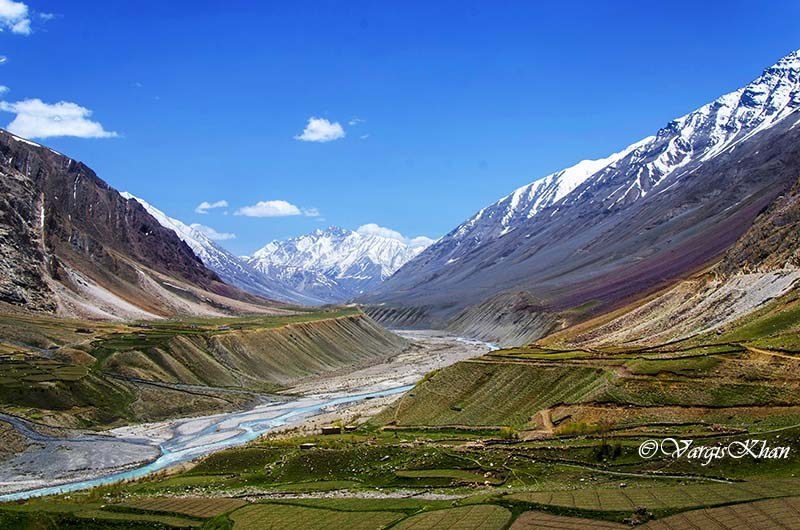 Easy Accessibility
Ladakh has gotten much easier to reach and now remains open for all 12 months. If you want to plan a trip to Spiti, it will take you at least 2 days to get there and then another 2 days to get out. Whereas Ladakh has an airport of its own; and can be reached in a matter of hours and for all 12 months a year. If you were short on time and could only afford 4-5 days of a trip, you can just book a flight and will still be able to cover the major tourist attractions in Ladakh.
Gone are the days when you could only plan a trip here in summers. A lot of people have now started to travel here during peak winters to see the entire region covered by a sheet of snow and turned white. It is also a great spot that is easy to reach for people wanting to catch a live snowfall.
Also Read: How to Handle AMS in Ladakh
Better Connectivity
Ladakh has better connectivity in terms of the mobile network, as well as the Internet. BSNL pretty much works everywhere now, even in places like Pangong Tso. Airtel covers all major tourist places and Jio is not too far behind either. You also get 4G data connectivity in Leh and Nubra Valley with Airtel and Jio.
On the other hand, in Spiti Valley, it is only BSNL that has coverage so far, and that too a poor one. In Kaza, you will get a good network but other than that, it will be extremely difficult to even make a single phone call. Other than BSNL, no other network provides service here yet. Airtel and Jio are expected to launch their network in Spiti soon but as of now, they will only provide connectivity around Kaza, nowhere else. For more details, please read Mobile Connectivity in Leh Ladakh.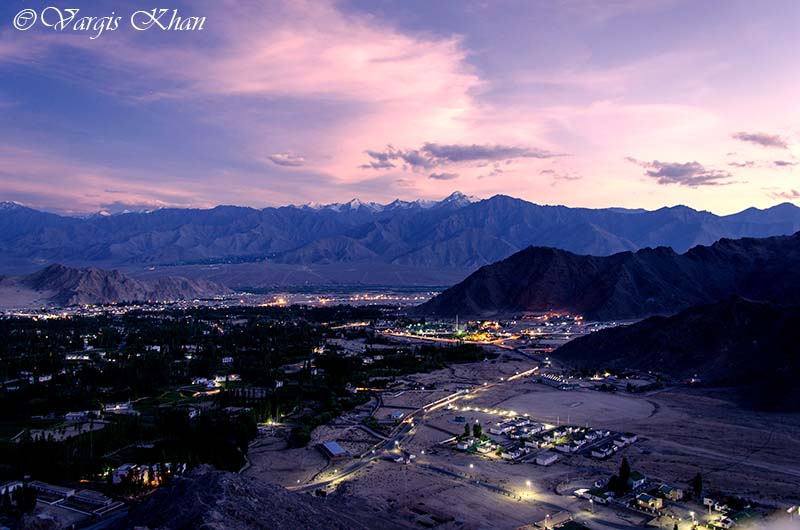 Better Roads
Ladakh has much better roads than Spiti. Trust me, the roads out here will put the city roads to shame. How is this a deciding factor in planning a trip? Because when you go to Spiti, you got to bring an SUV with good ground clearance. It does not have to be a 4×4 but good GC is a must. The roads in Spiti are terrible and bringing a Sedan or a hatchback here will be a mistake.
On the other hand, the roads to and in Ladakh have gotten much smoother now. You do not need any SUV for visiting here anymore; any city car will do just fine. My friends have been to Ladakh in cars like Maruti Swift and even a Honda Amaze. This can definitely be one of the biggest deciding factors when deciding whether to visit Leh Ladakh or Spiti Valley.
Also Read: Is Ladakh Safe for Tourists
Cultural Experience
Comparing cultures does not really sound like a fair deal but is still something that should get mentioned. Spiti is majorly Buddhist but the culture of Ladakh is a mix of Buddhist and Muslim both; with a great touch of Hinduism and Sikhism. In villages like Hanle or Alchi, you learn about the Buddhist culture and their traditions. When you go to places like Turtuk and Kargil, you will find these places to be predominantly Muslim.
Irrespective of the place and faith, one thing that is certain is that you get to learn something new. You witness the warmth of the people here and find out how they survive in such harsh conditions with a smile and in perfect harmony.
Easier to Plan
Last but not the least, planning a trip to Ladakh is much easier than Spiti, for all of the above-mentioned reasons. So if you were looking for a trip where you can just relax and have a great time without worrying about anything much, Ladakh becomes a clear choice for vacation.
Conclusion
I hope the information above on deciding whether to visit Leh Ladakh or Spiti Valley was of help. If you have any further questions, or need any other details, please feel free to ask in the comments section below, or at our Community Forum, and I will be glad to answer.