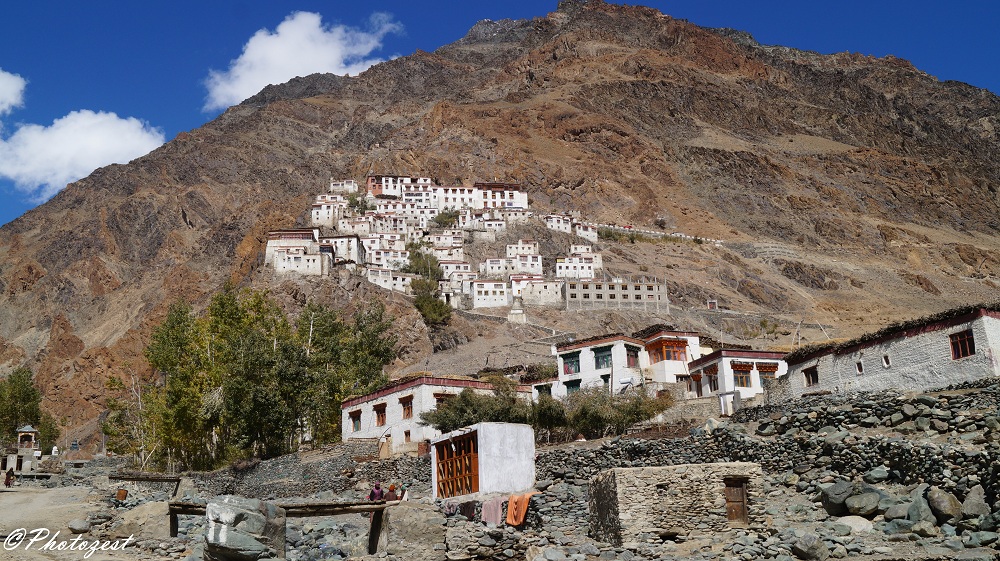 Including Zanskar valley in your existing Ladakh trip can be an addition of anywhere between 2 to 5 days, depending on how you intend to cover it. To give you an idea of how the overall journey can be planned, mentioned below are a few examples of a Leh to Zanskar Valley Itinerary explaining the route and the journey in detail.
The minimum time that you will need to visit Zanskar after Ladakh is 2 days. But there is plenty to see in Zanskar valley and you can easily spend a week here exploring the place. The itinerary that I am suggesting below is a very comprehensive one and includes all sightseeing spots in the valley.
The travel plan below is not limited to just 2 days but depending on the number of days you have in hand, you can add or remove places for this to better suit you. For any other details on visiting Zanskar including the best time to visit, public transport, accommodation choices, and several other tips, please read How to Plan a Trip to Zanskar Valley.
Why Visit Zanskar
People think of Zanskar as the same as Ladakh. After spending some time in Ladakh, and assuming that the vistas will anyway be the same, most of the people tend to skip coming this way.
While the scenery may look similar, the fact is that Zanskar has a charm of its own that you just cannot miss. The beautiful contrast of green and brown between Suru and Zanskar valleys, the magnificent white of Drang Drung Glacier, the unique mix of culture are just some of the things that will make a trip here well worth your time.
An important thing that you need to remember though is in regards to the motorcycle and taxi rentals. Any vehicle that you have rented from Leh city will not be allowed in Zanskar and can only be used to get you as far as Kargil.
From Kargil then, you will have to rent another bike or cab which will bring you to Padum, show you around, and then take you back to Kargil. This is a great hassle that I wish I could tell you a way around but there really isn't any.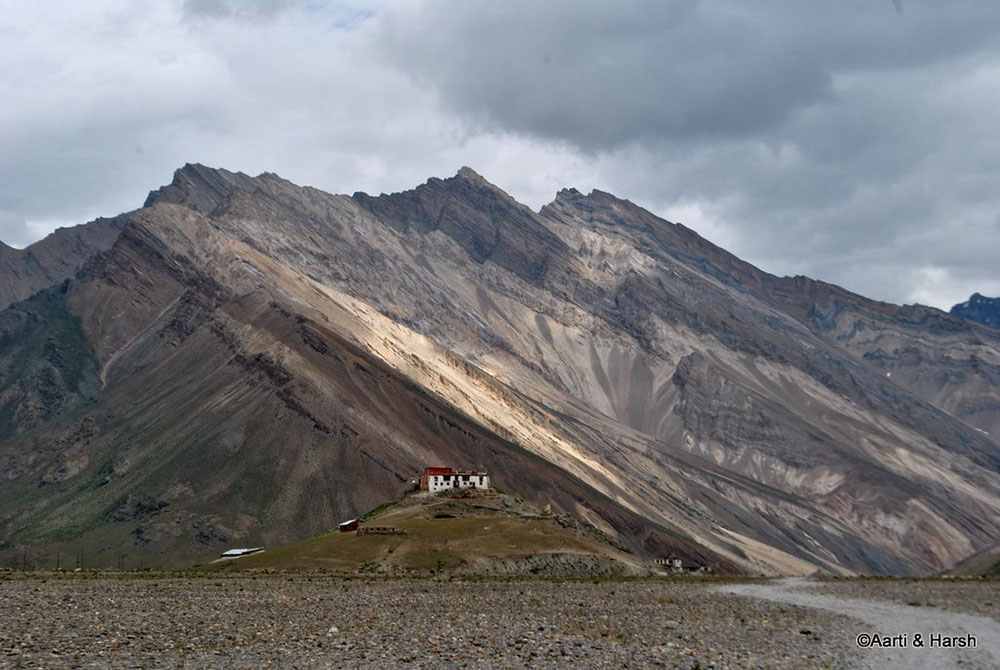 Leh to Zanskar Itinerary
Below is an example of how you can plan a visit to Zanskar Valley from Leh. I will first suggest an Itinerary that I recommend followed by a few alternate versions of it. The first itinerary assumes that you are coming to Zanskar from Leh and then will journey back to Leh city only.
Leh – Day 1
Leh to Kargil via Lamayuru – Day 2
Kargil to Padum – Day 3
Padum – Day 4 & 5
Padum to Kargil – Day 6
Kargil to Leh – Day 7
Why am I recommending traveling this way? Because this is pretty much a simple and straight journey that can be completed irrespective of your time and mode of travel.
It does not matter if you went by your own vehicle or public transport, early or late in the season. Following this itinerary, you will conveniently be able to travel to Zanskar valley from Leh and return. A detailed explanation of this Leh to Zanskar valley itinerary is mentioned below.
Also Read: Mobile Phone Connectivity in Zanskar Valley
Day 1 – Leh
Now this day could be in two possible ways that I can think of. The first one is that you just flew into Leh city in which case you should spend Day 1 resting and allowing your body to acclimatize.
The second one is that you were already in Ladakh and returned to Leh today from any of the other places like Pangong or Nubra valley.
Not much for me to write about Day 1 really because it will entirely depend on your itinerary so far. If you however flew into Ladakh today, then AMS will be your biggest concern. People who catch a flight to Leh are most prone to suffering from altitude sickness because of the sudden gain in altitude.
You must not exert yourself and take plenty of rest in order to allow your body to acclimatize. If you are feeling better by evening, then you can visit some of the local attractions in Leh city like Leh Palace, Shanti Stupa, and the local market.
Day 2 – Leh to Kargil
Your destination for the second day will be the small town of Kargil. The total distance of the journey will be about 220 kilometers; doable in 6 hours easily. The road is mostly all good until Kargil.
There are plenty of places that you should visit on the way like Mulbekh Maitreya, Lamayuru Monastery, Moon Landscape, Gurudwara Pather Sahib, Magnetic Hill, Indus Zanskar Confluence, etc. Cover as many places as you can and then you can visit the rest while on your way back.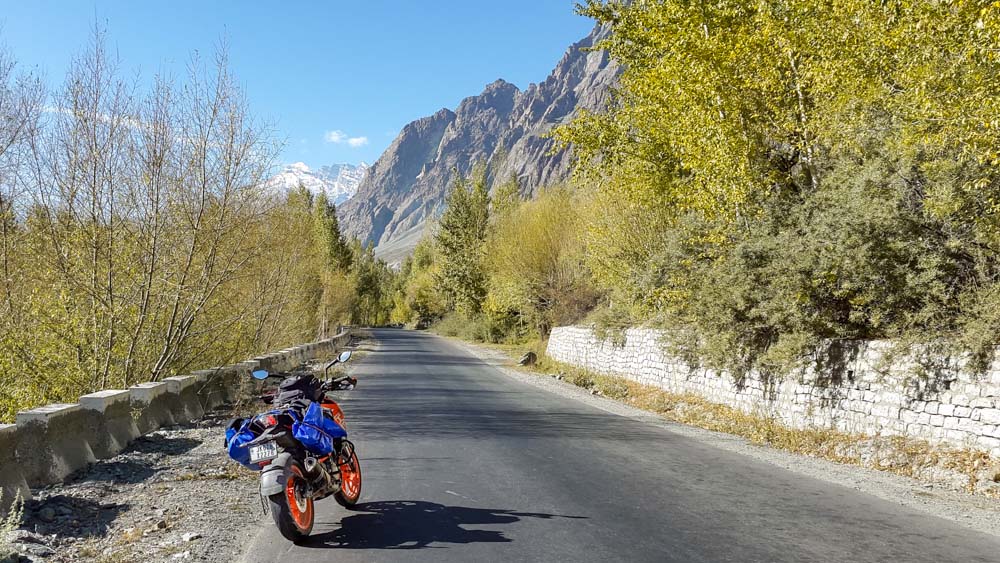 Day 3 – Kargil to Padum
The distance between the two towns is not really that great. It is just slightly over 230 kilometers but due to some bad stretches of the road, it may very well take you an entire day to cover.
There is also the fact that there will be plenty of sightseeing involved as well so an early start from Kargil is highly advised.
The route of the journey will be Kargil, Sankoo, Panikhar, Parkachik, Rangdum, Penzi La and finally to Padum. The area before Rangdum is all Suru valley and after Rangdum is all Zanskar. You will be amazed by the green it is all around in Suru valley and how it changes to a barren landscape slowly as you enter Zanskar.
I have covered the journey on this entire section in detail at Kargil to Padum Travel Guide. Take a look at this post to know more about the route and places you should be visiting here. Pensi La Pass, Drang Drung Glacier, Sta Tso, Lang Tso Lakes, and Nun-Kun Massif are some of the must-see places en route.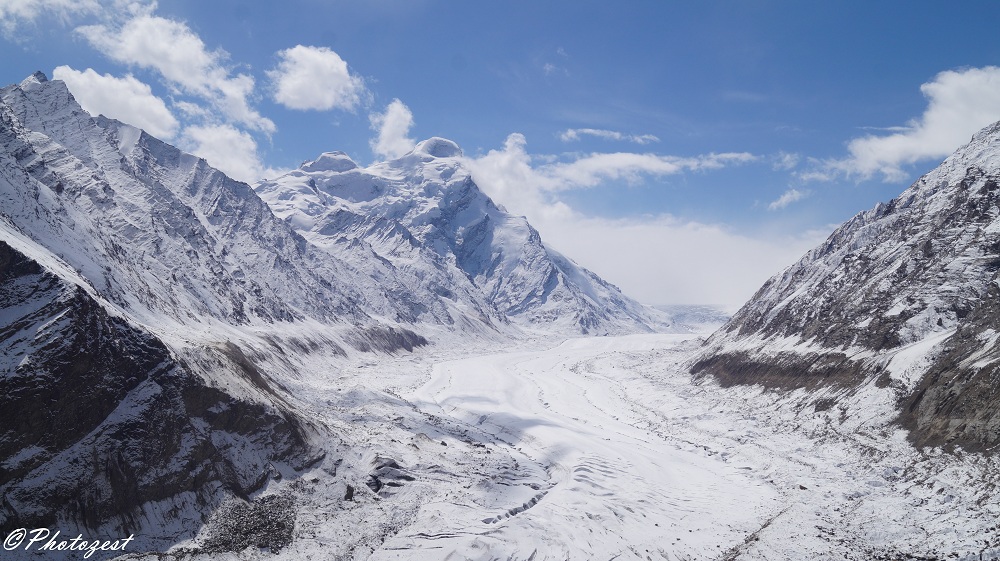 Day 4 & 5 – Padum
I have kept 2 days for sightseeing in Zanskar; covering places in Padum and in its vicinity. But you can cut it down to 1 day if you were short on time, or make it 3 if you could afford to do so.
For a complete list of places to visit in and around Padum, please read Tourist Places in Padum and its Vicinity. You will not really be covering a huge and most of the nearby local villages are within a day's drive. If you arrived in Padum by public transport, then you can rent a private taxi for a day that can show you around.
Day 6 & 7 – Padum to Kargil to Leh
On day 6, you will return to Kargil via the same route that you took to get here. After spending the night in Kargil, you will then go back to Leh on Day 7. Plan your journey on this route in a way that you are able to cover all tourist attractions between Leh, Kargil, and Padum. Some can be visited while on your way to Padum and rest on your way back.
There are two roads from Kargil to Leh. One is via Lamayuru that you took to reach Zanskar valley. A second road exists that is rarely traveled by anyone. It takes you through the Batalik sector which is extremely close to India Pakistan border.
Also Read: Tourist Places in Zanskar Valley and its Vicinity
From Kargil, you will travel via Batalik and exit on Srinagar Leh highway away just before Khalsi. Please note though that this is the longer of the two roads and will easily take you about 8 to 9 hours to complete. So if you wanted to change the itinerary a bit, you can reach Zanskar from Leh via Lamayuru and go back via Batalik.
This is of course just one of the many ways that you can plan this journey. Depending on your own overall Ladakh itinerary and a few other factors, you can tweak it any way that is convenient to you.
Let me also suggest a few other examples of Leh to Zanskar Valley itinerary if this one did not fit into your plans well.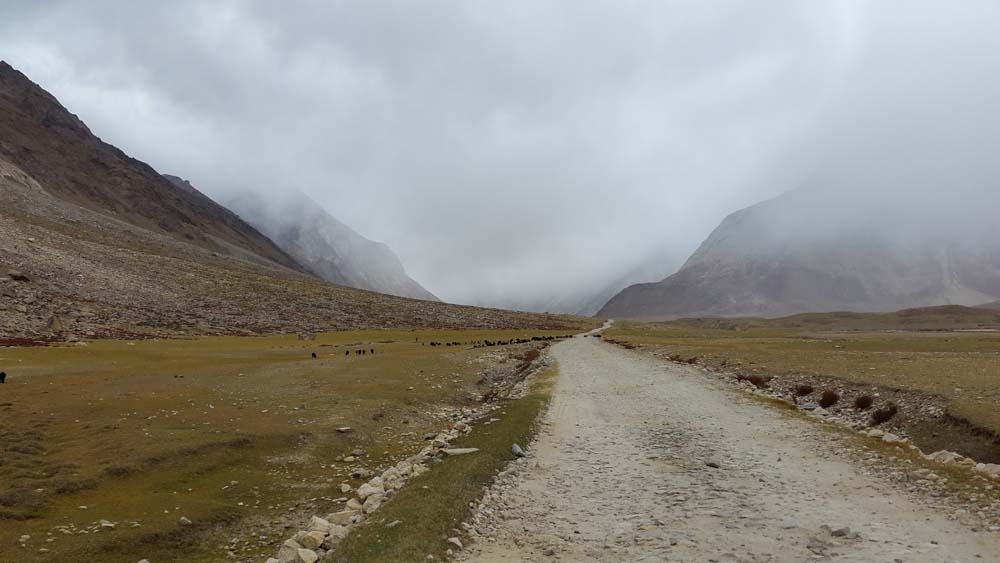 Leh to Srinagar via Zanskar
The two most popular ways to cover Zanskar are to either visit here while returning from Ladakh to Srinagar, or to plan a trip while going to Ladakh from Srinagar.  If you too were thinking on the same lines, then let me also recommend how you can do so.
Leh – Day 1
Leh to Kargil via Lamayuru – Day 2
Kargil to Padum – Day 3
Padum – Day 4
Padum to Kargil – Day 5
Kargil to Srinagar – Day 6
This itinerary is mostly the same as that I suggested above. The only difference is that on the last day, rather than going back to Leh, you will reach Srinagar via Drass and Sonamarg.
If you however wanted to try a different route, you can travel like this.
Leh – Day 1
Leh to Kargil via Lamayuru – Day 2
Kargil to Padum – Day 3
Padum to Rangdum – Day 4
Rangdum to Drass via Umba La – Day 5
Drass to Srinagar – Day 6
Traveling in the manner above, you will spend the first half of Day 4 sightseeing in Padum and return to Rangdum in the latter half. You will spend the night in Rangdum and then reach Sankoo the next day.
At Sankoo, a road that was recently asphalted goes towards Umba La top and then descends down to Drass on the other side. This is more like a shortcut between Sankoo and Drass.
Also Read: Zanskar Valley Road Map
Do keep in mind that even though it is tarred, the road is very steep with a lot of hairpin bends. Weather too at this pass can change any minute. Before you take this road, please make sure to talk to the locals.  Only proceed after you get an idea of how the road and weather ahead was.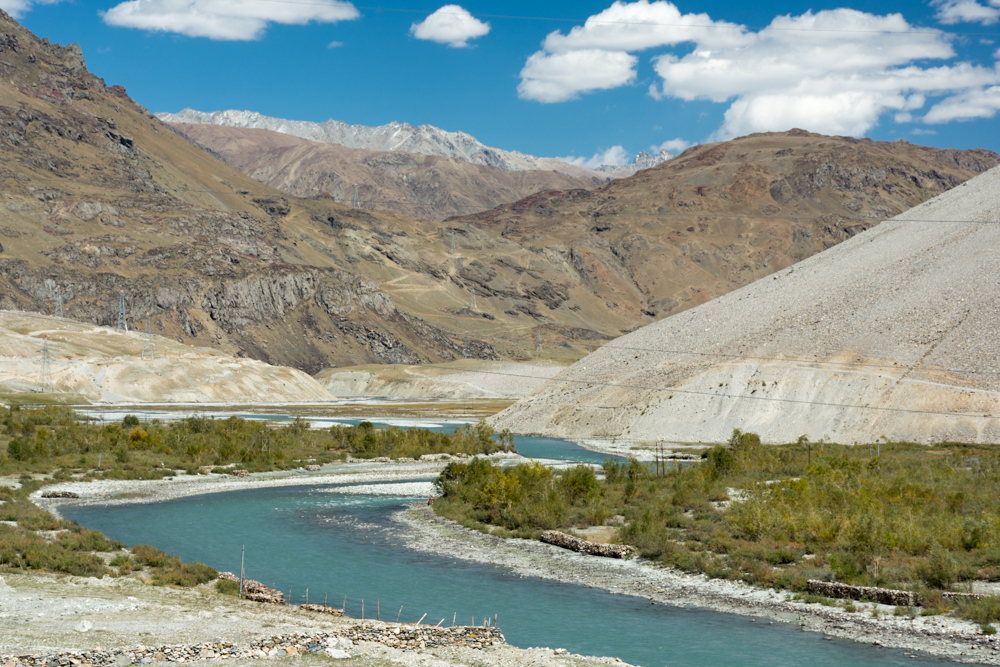 Srinagar to Leh via Zanskar
Now the above two itineraries were assuming that you were on your way home via Srinagar and covered Zanskar on the way. If you were however going to Ladakh via Srinagar and wanted to visit Zanskar on the way then you can travel like below.
Srinagar – Day 1
Srinagar to Kargil – Day 2
Kargil to Padum – Day 3
Padum – Day 4
Padum to Kargil – Day 5
Kargil to Leh via Lamayuru or Batalik – Day 6
Or like below
Srinagar – Day 1
Srinagar to Drass – Day 2
Drass to Rangdum via Umba La – Day 3
Rangdum to Padum – Day 4
Padum to Kargil – Day 5
Kargil to Leh via Lamayuru or Batalik – Day 6

Other Tips
This is pretty much it. Those are some of the itineraries you can follow for your trip to Zanskar. Mentioned below are some of the other details of the journey which I believe can be of help.
Leh to Zanskar Distance
Rangdum is actually the place where you cross over from Suru valley to Zanskar. Leh to Rangdum is a total of about 350 kilometers but if you traveled all the way to Padum, then the distance increases to about 450 kilometers.
Leh to Zanskar Bus
The bus service from Leh to Padum is on weekly basis. This bus starts from Leh, halts at Kargil, and then continues to Padum the next day. The availability of seats on this bus too is uncertain.
Other than this, there is no direct bus from Leh to Zanskar valley. You will first have to board a bus from Leh to Kargil and then another one for Kargil to Padum.
Leh Zanskar Trek
The famous Chadar trek happens only in the winter season if that is what you were wondering about. Apart from the Chadar trek, there are numerous other trails too but for that, you must hire an experienced guide from Leh along with some porters.
Also Read: Accommodation in Zanskar Valley: Hotels, Guest Houses & Camp Sites
Leh to Padum
Leh to Padum is a 2 day's journey minimum. There is really no way that you can do it in a single day. Though the distance of about 450 kilometers seems doable in a day, you must keep in mind that you will be driving through a hilly region and some bad roads that will severely limit your average speed.
Leh to Rangdum
Leh to Rangdum can be attempted in a day. But it will easily take about 12 to 14 hours depending upon your speed and breaks. You must start from Leh by the first light of the day. Even then, you will probably reach Rangdum by late evening only.
Leh to Drang Drung Glacier Distance
The total distance between Leh and Drang Drung Glacier is about 370 kilometers. A trip to Drang Drung Glacier from Leh is a 3 days affair at the least. The glacier is visible from the top of Pensi La pass. Even if you drove non-stop, you will probably not make it there by dark.
If you were interested only in the Drang Drung glacier and not all of Zanskar then you can first travel from Leh to Kargil on Day 1. On Day 2 you can do some local sightseeing in Suru valley including the glacier and town of Rangdum. You will then return to Leh on Day 3 either via Lamayuru or Batalik.
Also Read: Public Transport Services in Zanskar Valley
Kargil to Drang Drung Glacier Distance
Drang Drung Glacier is a total of 152 kilometers from Kargil.
Kargil to Padum Road
The entire stretch of road between Kargil to Padum is a dirt trail mostly. For the first 40 kilometers, until Sankoo, the road remains in excellent condition but deteriorates shortly after and remains so until Padum.
The good news however is that it never gets so bad where it may become too inconvenient. There are some bad sections indeed but for the rest of it, it is a 'not so bad' dirt road.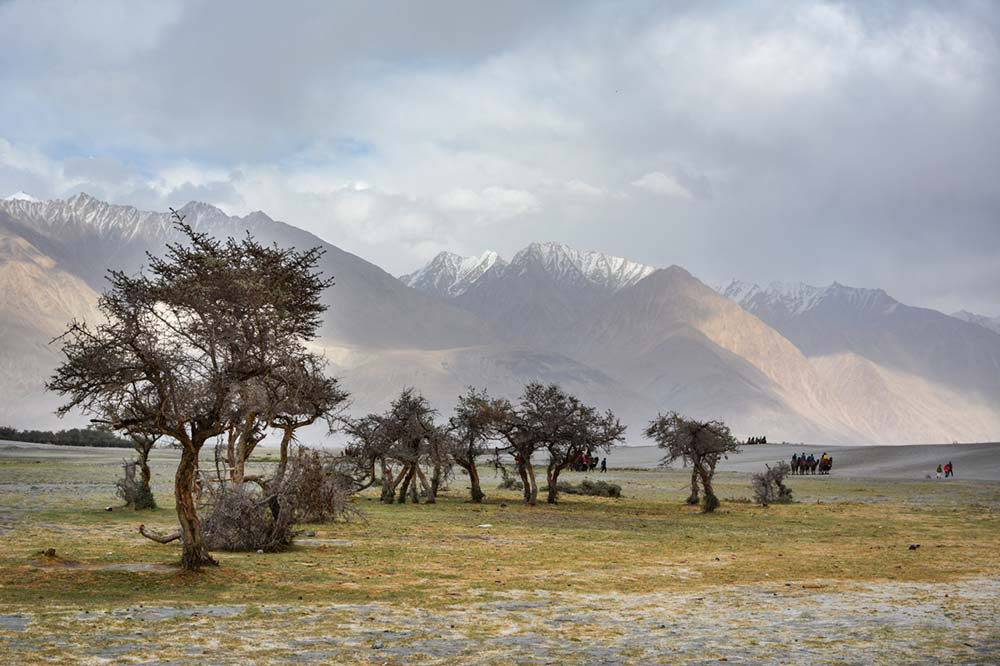 Leh to Zanskar Valley Itinerary – Conclusion
I hope the information above on Leh to Zanskar valley itinerary was of help. If you have any other questions, please feel free to ask in the comments section below or at our Community Forum, and I will be happy to answer.