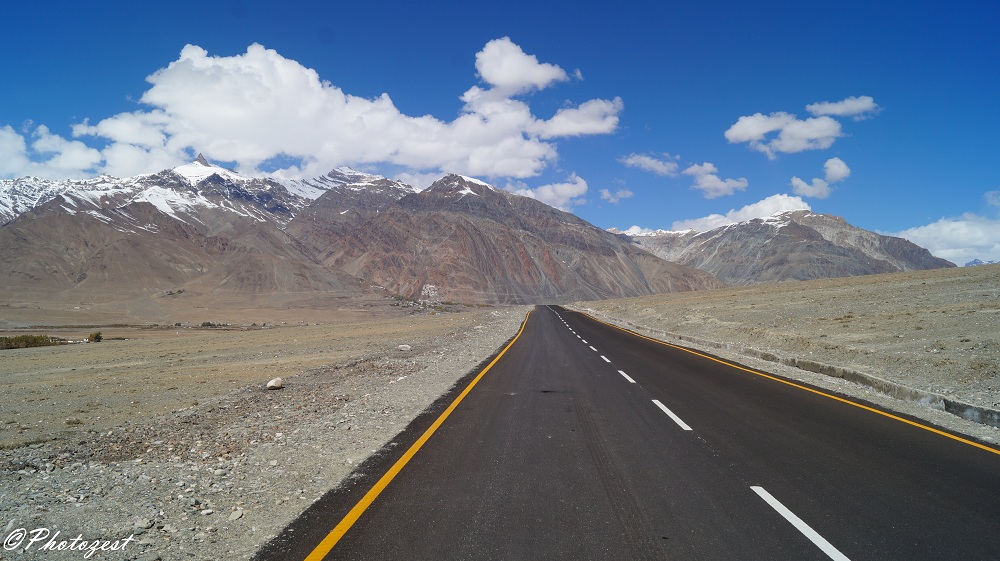 Traveling to Ladakh from Srinagar is considered a better option in terms of altitude acclimatization and getting yourself familiar with the terrain. Things on this road are not that difficult and extreme as they can get on the Manali Leh route. It can also sometimes help in planning your trip better and save a couple of days on the overall travel plan. Below is an example of a Srinagar to Leh Ladakh itinerary, detailing how you can plan your trip.
Please note that in this post, I will only share a few examples of the different ways the itinerary can be planned. If you need more details on the Srinagar Leh route, including the best time to visit, places to see, and accommodation choices, please take a look at How to Plan a Journey on Srinagar Leh Highway.
I will first share an itinerary that can be called the most common and preferred one. After that, I will post a few other ways that the same journey can be completed. It will include your travel on the Srinagar Leh route, sightseeing in Ladakh, and your return journey home.
Srinagar to Leh Ladakh Itinerary
I agree that not everyone will be able to follow this itinerary to the last detail. Your final travel plan will depend on your mode of travel, time in hand, budget, and personal preferences.  But it should give you a fair idea of how you can draft your own travel plan out of it.
For the sake of this article, I will assume that you are traveling in either your own vehicle or a private cab. Even if you went by public transport though, you can still travel in the same manner as I am mentioning below.
The itinerary below ensures that you do not either travel too much or too little on any particular day. It covers all major tourist places that are worth visiting. This is a travel plan that you can follow irrespective of whether you are traveling with family, friends, or solo.
Day 1: Delhi to Jammu
I am assuming Delhi as the starting point for the itinerary. If you were coming from a different town, the journey on this day and the last one will be different. The rest of the details will still apply.
Take an early start on this day. The journey from Delhi to Jammu is long but it can be done in a single day. If you weren't able to for any reason, you can also stay in Pathankot for the night.
Also Read: How to Plan a Trip to Leh Ladakh – A Complete Travel Guide
Day 2: Jammu to Srinagar
The distance between Jammu and Srinagar is about 265 kilometers. But there is usually heavy traffic on this road. There is a lot of Army movement as well which can limit your speed. The travel time can be anywhere between 8 to 12 hours so please start as early as you can.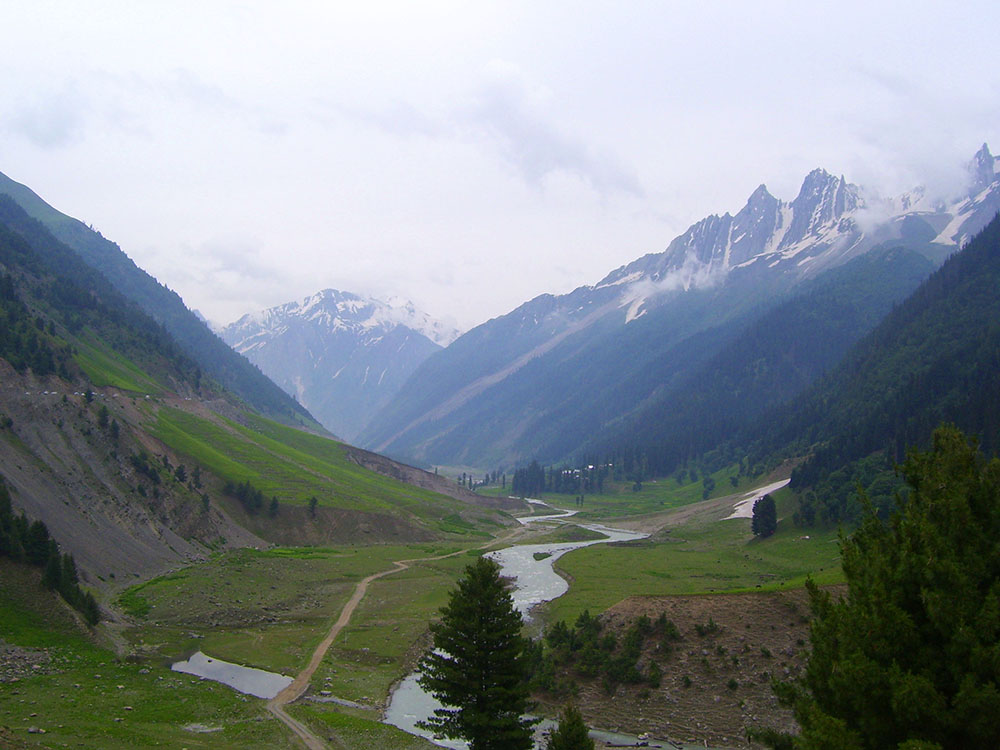 Day 3: Srinagar to Kargil
If you had time in hand, you can spend a day in Srinagar and do some local sightseeing in Srinagar City as well as some shopping. If not, you can be on your way to Ladakh.
The total distance between Srinagar and Kargil is approximately 210 kilometers. This will be about an 8-10 hours journey depending on your speed and breaks.
Enjoy lush green, awe-inspiring vistas all day long. Travel through some of the famous places like Sonamarg and Drass. Take a lunch break at either of these places and enjoy the delicious Kashmiri food, both vegetarian and non-vegetarian. If you are a non-vegetarian, you are in for a treat.
You will also cross Zoji La Pass on the way. Near Dras, you can also visit the Kargil War Memorial. Reach Kargil City by evening and check into a hotel for the night.
Day 4: Kargil to Leh



Kargil to Leh distance is approximately 140 kilometers. Vistas from here will change. Greenery will start to vanish and landscapes will turn into a cold desert.
That as a matter of fact would already have happened once you crossed Dras. But whatever little greenery was left also will be gone after Kargil. From here on, it will be a beautiful barren wasteland called Ladakh.
Start as early as you can, probably by 7 AM because there are several places on this stretch that are worth a visit. If you started early, then it will also give you some time to reach Leh before dark. Find a suitable hotel if you haven't booked in advance. Take a look at Good Budget Hotels in Leh with Tariff for names and numbers of a few recommended hotels.
This can easily be an 8-10 hours journey. See magnetic hill, monasteries at Mulbekh and Lamayuru, Indus-Zanskar river confluence, the tall Maitreya – Buddha statue in Mulbekh, Lunar Landscapes at Lamayuru, and Gurudwara Patthar Sahib on the way.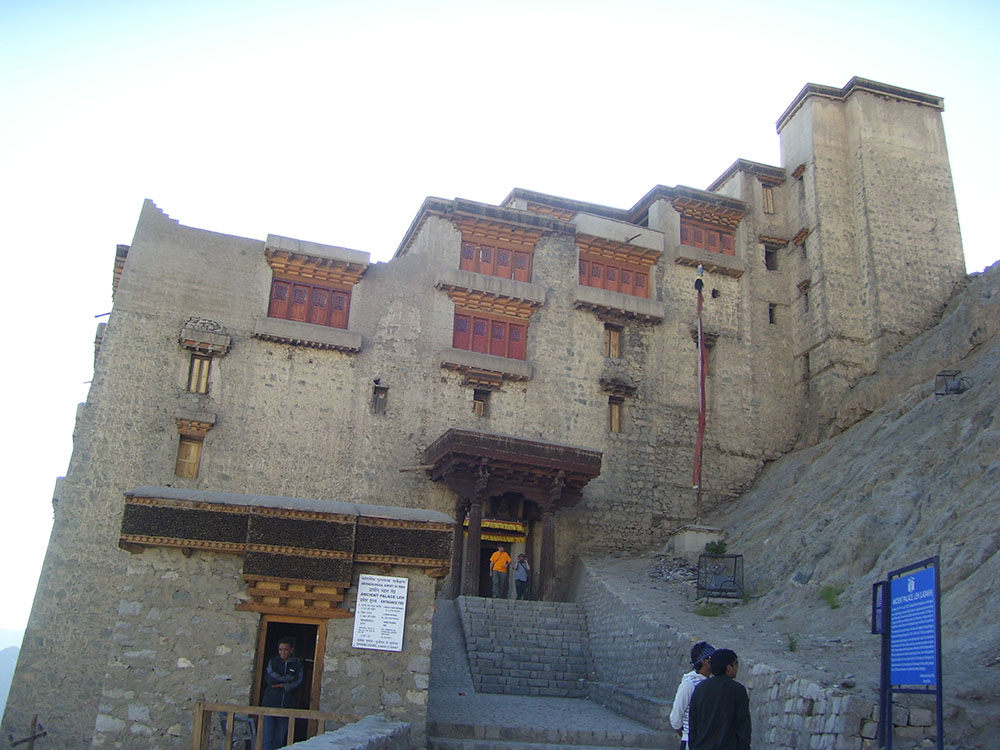 Day 5: Leh
Stay for the day in Leh. Rest and give your body some time to adjust to high altitude.
The main task for this day would be to arrange permits for visiting other areas in Ladakh. Please take a look at How to arrange Inner Line Permit in Ladakh for more details on this.
Once you have the permits in hand, you can also use this day to visit some local places within the town like Shanti Stupa, Leh Palace, or Leh market.
An important factor that I must here is regarding cabs, either self-drive or with the driver. If the taxi is non-local, meaning that it was hired outside of Leh (including Srinagar and Manali as well), then it is only good enough to bring you to Leh. It cannot be used for visiting some of the tourist places like Nubra valley, Pangong Tso and Tso Moriri.
You must reach Leh in your non-local cab, leave it parked at the hotel and hire another cab from Leh for local sightseeing. If you are driving a private vehicle not registered in your name, then you must carry a document that proves your relationship with the vehicle owner.
To be on the safer side, only bring a vehicle that is either in your name, or your parents, or one of your siblings.
Day 6: Leh to Khardung La to Diskit / Hunder
Today you will be traveling to the famous Nubra valley. An early start from Leh is again advised. Reach Khardung La which is at a distance of about 35 kilometers from Leh, spend some time at the top, and descend towards Nubra valley.
You can stay at either Diskit or Hunder for the night. It is a 6-8 hours journey depending on your speed. If time allows, you can drive all the way to Turtuk and stay there instead.
The Maitreya Buddha statue, sand dunes, and Bactrian camels are the most famous tourist attractions that you should see. Hot Water Springs and Yarab Tso Lake near Panamik are also worth visiting. Take a look at Tourist Attractions in Nubra Valley – Ladakh for more details on sightseeing in the valley.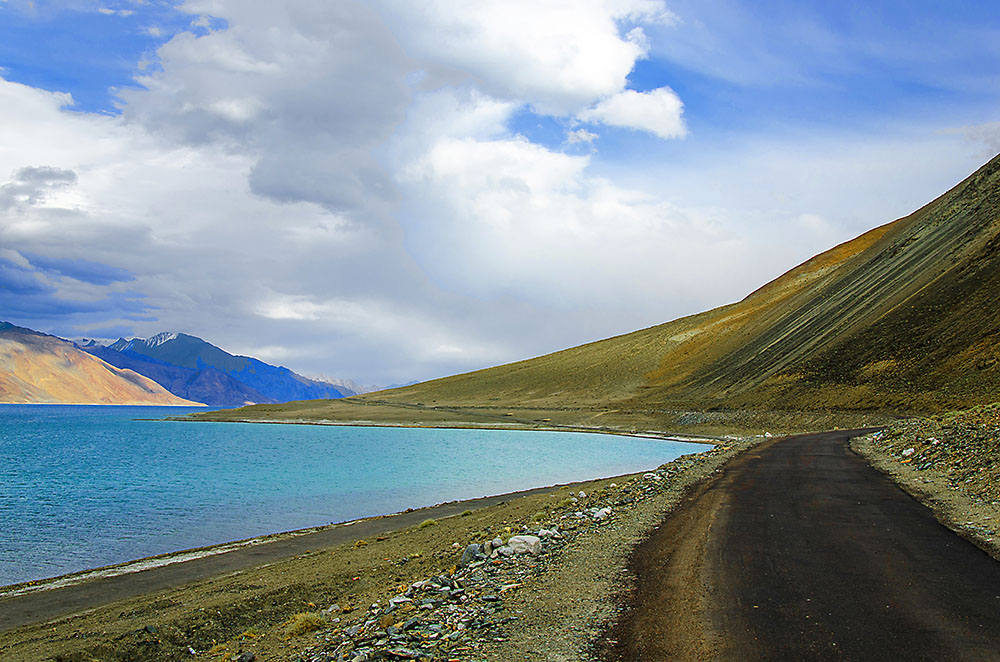 Day 7: Nubra Valley to Pangong Lake via Shyok Road
There are two ways that this day can turn out. If time was not a problem, I will highly recommend spend another day in Nubra Valley and visit the local attractions.
If not, then travel straight to Pangong Tso from Nubra Valley. For this, you will drive back to Khalsar Village first. From there, rather than driving uphill towards Khardung La again, take the road to Agham Village. From there, you will continue driving to Shyok Village, Durbuk, Tangtse and arrive in Pangong Lake in about 6 hours.
For more details on this road and to see a roadmap, please take a look at Nubra Valley to Pangong Lake Direct Route.
Day 8: Pangong Tso to Leh
You will reach back to Leh City on this day via Chang La Pass. Spend some time at the lake in the morning and start by 8 or 9 AM after having breakfast. It will take you anywhere between 6-8 hours to get back to Leh. On the way, you can also visit Thiksey Monastery.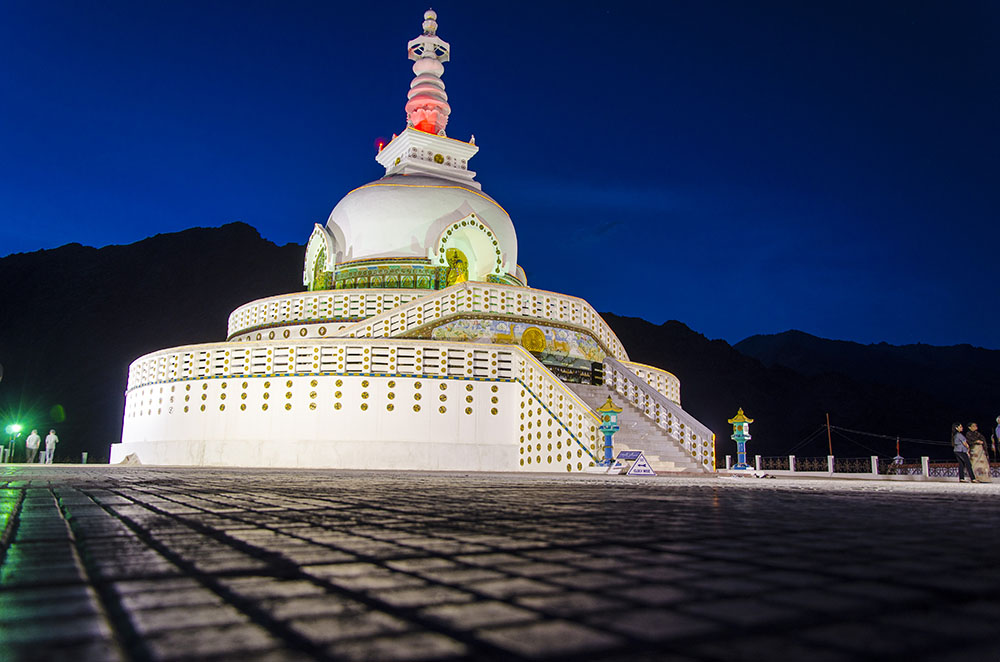 Day 9: Leh to Tso Moriri (Karzok)



It will be another day of a long journey (7-8 hours) and you will be traveling on some terrible roads as well. Start on Manali Leh highway and from Upshi take the cut towards Chumthang.
The road till Sumdo will be a mix of good and bad but after Sumdo, it is just a dirt trail for the last 50 odd kilometers. Reach Karzok by evening and spend some time at the banks of beautiful Tso Moriri. For more details on this route, take a look at How to Plan a Road Trip from Leh to Tso Moriri.
Day 10: Karzok to Pang / Sarchu
Depending on the time you started from Karzok, you can choose either to stay at Pang or Sarchu. If you started by say 9-10 AM, you can comfortably make it to Pang by 4-5 PM.
If you can start before 9 AM, you can make it all the way to Sarchu which will be a better option because it will reduce your travel time on the next day.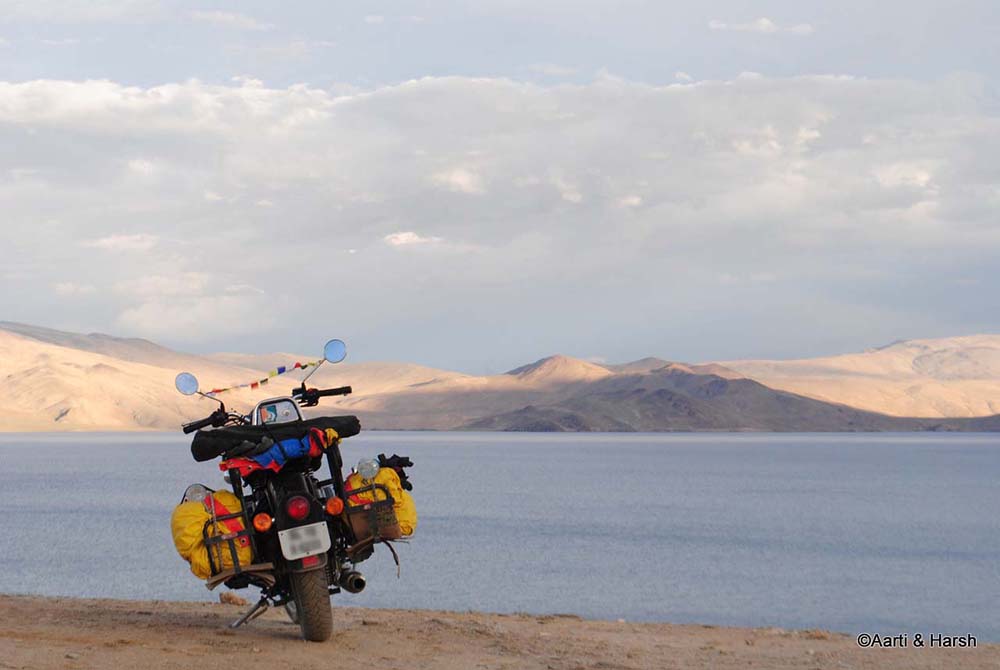 Day 11: Pang/ Sarchu to Manali
If you stayed at Pang and intend to reach Manali before dark, you must start your journey by the first light of the day. It will be very cold and if you are on a motorcycle, the first couple hours of the journey will be tough so early in the day.
But it will ensure that you are in Manali before it gets dark. If you stayed at Sarchu, even then I would advise starting early after having breakfast and you will take the same route back via Rohtang Pass to reach Manali.
Day 12: Manali to Delhi
There is not much to write about this day except that this will be a long and monotonous ride back home.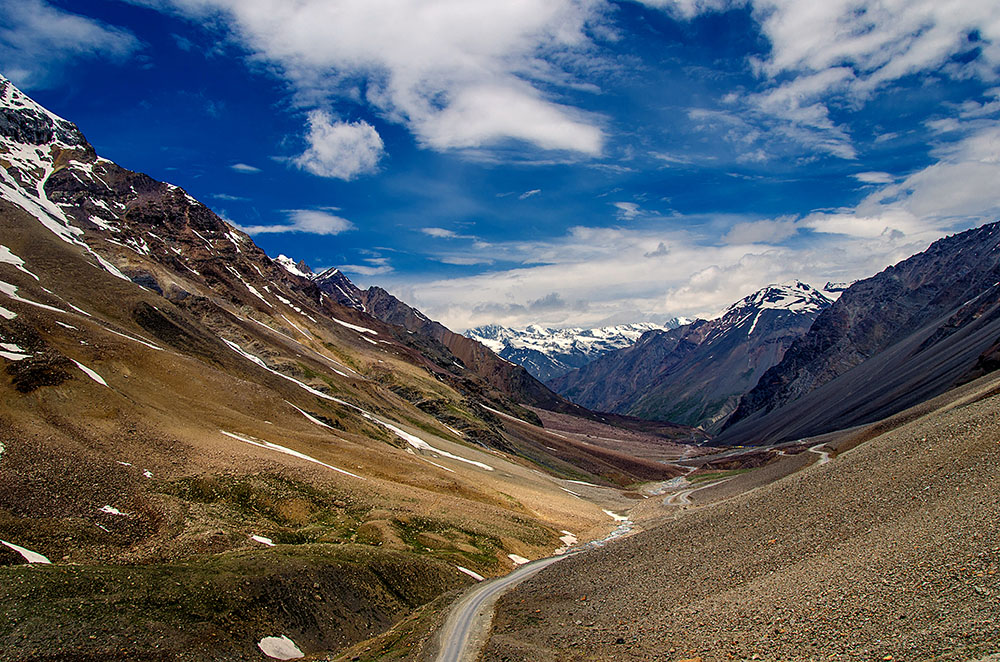 Return via Srinagar
In case you do not want to add Manali to your itinerary and want to return via Srinagar only, then the plan will be as follows. The change will be after your visit to Tso Moriri. Before this, the plan will remain the same. Your Srinagar to Leh Ladakh Itinerary will then look like this.
Day 10: Tso Moriri to Leh
Spend some time at the lake early in the morning and head back to Leh via the same route that you took to reach Karzok. Another route that you can take for the journey is to take the diversion towards Polakongka La from Sumdo and exit on Manali Leh highway just after Pang.
In this case, you will again be crossing Tanglang La to reach back Leh. I will advise taking this route because the road is good, won't add much time to the journey but you will get to travel right through the amazingly beautiful More plains and see another beautiful lake, Tso Kar.
Day 11: Leh to Batalik
You will be traveling on the Srinagar Leh highway with a slight change. From Khaltse, rather than continuing towards Lamayuru and Mulbekh, head towards Dha village, reach Batalik and spend the night there.
Please note that this route requires an additional permit. So if you plan to follow this road, ensure that your ILP has the Batalik route mentioned on it.
Day 12. Batalik to Srinagar
Start early from Batalik. Reach Kargil and from there, follow the same highway all the way back to Srinagar. It will be About an 8-10 hours journey depending on your speed and the breaks you take.
If within budget, head straight to Dal Lake upon reaching Srinagar and stay in a houseboat. It is highly recommended and totally worth it.
Day 13 & 14: Srinagar to Jammu to Delhi
For the return journey as well, I can suggest a different route. Do not travel on the Jammu Srinagar highway that you took to get to Srinagar initially. For the return journey, head to Shopian and from there, travel on the historical Mughal Road to reach Jammu. On Day 14, you will drive back to Delhi.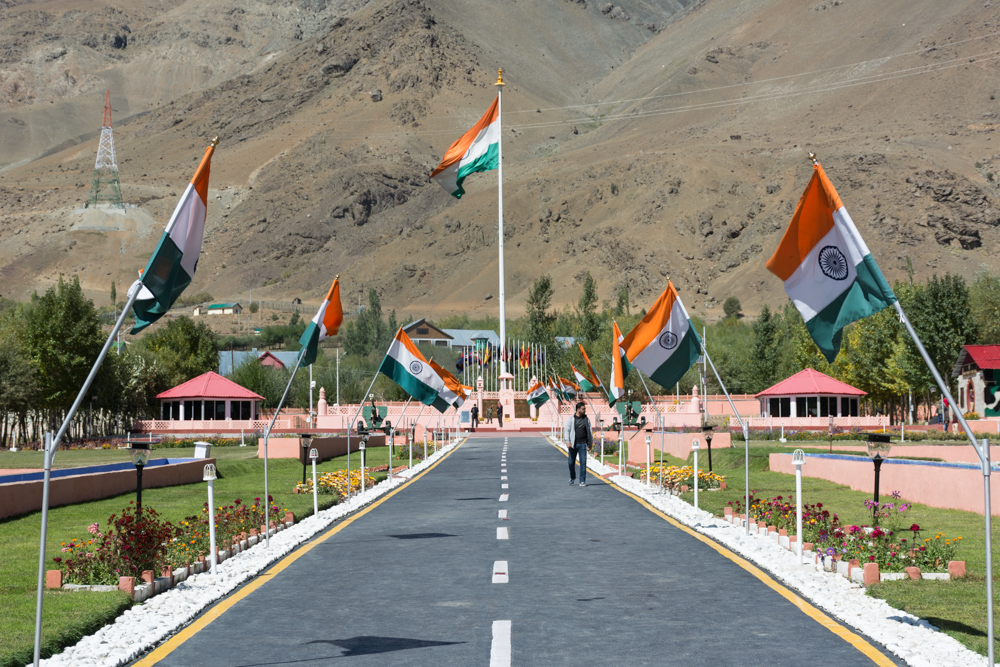 Optional changes to the Srinagar to Leh Ladakh itinerary
The itinerary can be modified in several different ways. Let me suggest a few other alterations that you can do.
Zanskar Valley
If you want to cover Zanskar valley as well, then you will have to modify the itinerary on Days 4 and 5. Add a couple of days here. On Day 2, reach Padum from Kargil, return to Kargil on Day 3 and continue to Leh the day after.
If you just want to add one day here, then you can go to Rangdum and come back to Kargil on Day 2 itself. Please note that it is next to impossible to reach Padum and return to Kargil the same day. So I would not advise attempting so at all.
Tso Moriri
If you do not want to include Tso Moriri, then on Day 8 You can reach Pang from Pangong Lake direct. Stay there for the night, reach Jispa from Pang on Day 9 and return to Manali on Day 10.
Public Transport
If you were traveling by public transport, your itinerary will look like this. It is because there are no buses or shared taxis available on internal roads in Ladakh.
Srinagar to Kargil to Leh – Day 1 & 2
Leh – Day 3
Leh to Nubra Valley – Day 4
Nubra Valley to Leh – Day 5
Leh to Pangong Lake – Day 6
Pangong Lake to Leh – Day 7
Leh to Tso Moriri – Day 8
Tso Moriri to Leh – Day 9
Leh to Manali – Day 10 & 11
My Preferred Srinagar to Leh Ladakh Itinerary
This one of course can only be done by a car or a motorcycle. But it ensures that you cover the maximum of Ladakh in your trip.
Srinagar to Dras – Day 1
Dras to Rangdum via Umba La – Day 2
Rangdum to Padum – Day 3
Padum to Kargil – Day 4
Kargil to Leh – Day 5
Leh – Day 6
Leh to Turtuk – Day 7
Turtuk to Panamik – Day 8
Panamik to Pangong Lake via Shyok Road – Day 9
Pangong to Hanle – Day 10
Hanle to Karzok (Tso Moriri) – Day 11
Karzok to Pang / Sarchu – Day 12
Pang / Sarchu to Manali – Day 13
Manali to Delhi – Day 14
If you can, add another day here and spend that sightseeing in Padum.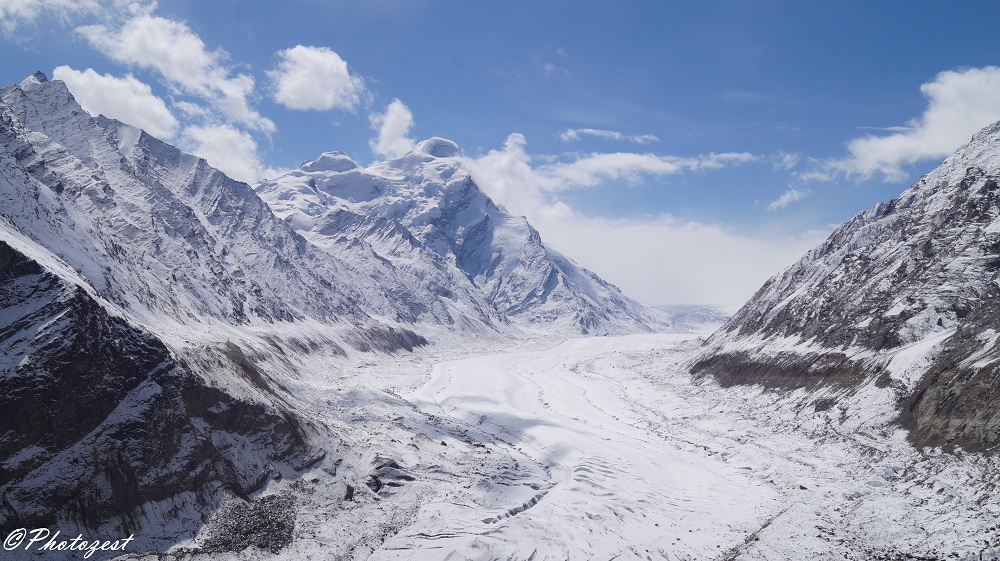 Srinagar to Leh Ladakh Itinerary – Conclusion
A 2-week plan in my opinion is a recommended time frame to cover all of Ladakh. Depending on how many days you have available, you can add or remove days from the itineraries I suggested above.
I hope the information above on Srinagar to Leh Ladakh itinerary was of help. If you have any questions or need any other details, please feel free to ask in the comments section below or at our Community Forum, and I will be happy to answer.