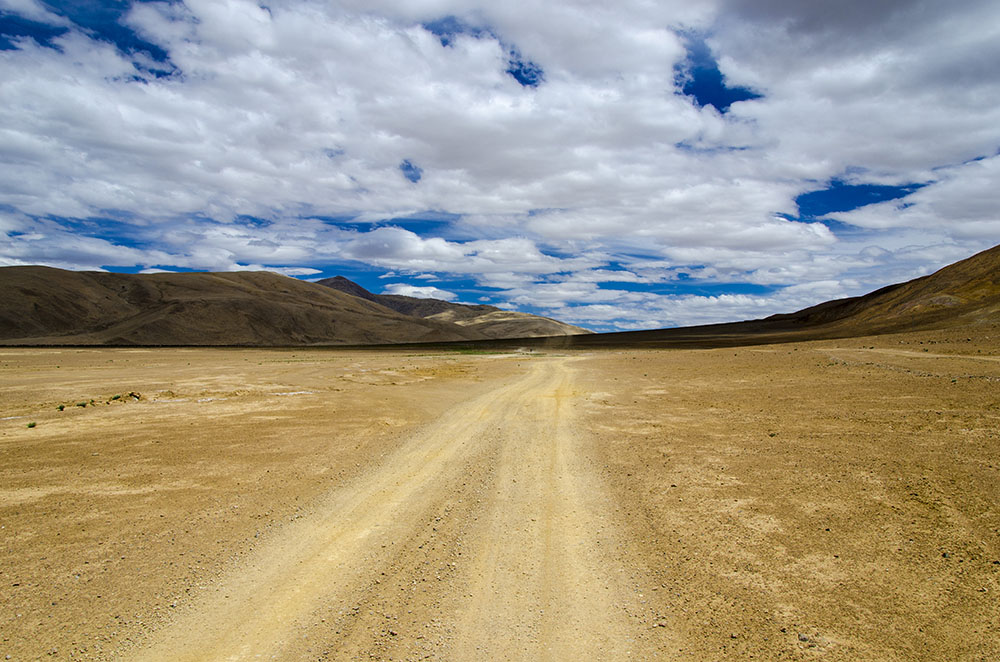 Ladakh is a beautiful yet sensitive area because of the constant conflicts between India and China in this region. Not all parts of Ladakh are accessible to civilians. Several of the famous tourist destinations are considered part of the Inner line which means that in order to visit there, you will have to obtain an Inner Line Permit for Ladakh. In this article, I will provide information on how to get an inner line permit for Ladakh.
Please note that in this article, I am only covering the cost and procedure to get the permit. For other details on visiting Ladakh like how to reach, where to stay, local commute, and what to see, please take a look at How to Plan a Trip to Leh Ladakh – A Complete Travel Guide.
What is an Inner Line Permit
Ladakh Inner Line Permit, or ILP for Ladakh, is an Indian government-issued document to Indian citizens from outside the state. It is a permit to be allowed entry to a restricted area for a limited period of time. Places located near LOC (Pakistan) & LAC (China) require civilians to acquire this permit in order to visit.
The sole purpose of this permit is to keep a check on movement in these areas. A permit is not required for J&K residents and children under 12 years of age.
Recently an online portal was launched by the authorities where you can apply for an Inner Line permit online. Please read How to Apply for Ladakh Inner Line Permit Online for more details.
Places that require Inner Line Permit for Ladakh
All of Nubra Valley : Khardung La, Khardung, Khalsar, Diskit, Hunder, Turtuk, Sumur, Takashi, Panamik and Warshi
Pangong Tso : Chang La, Durbuk, Tangtse and Spangmik
Changthang Valley: Man, Merak, Chushul, Loma, Koyul, Hanle, Nyoma, Mahe, Sumdo
Phobrang and Marsimak La
Leh to Tso Moriri: Chumathang, Mahe, Sumdo, Karzok (Tso Moriri)
Leh to Batalik: Khalsi, Damkhar, Skurbuchan, Dargoo, Hanoo, Dah, Batalik
Tangyar Trek : Leh – Saboo – Diggar La – Tangyar (Nubra Valley)
Agham Shyok Route
Wari La
Places that you do not need ILP for
Sightseeing with Leh City: Leh Palace, Shanti Stupa, Shey Palace, Hemis, etc
Zanskar Valley: Sankoo, Panikhar, Parkachik, Rangdum, Padum
Suru Valley: Phey, Nimmoo, Alchi, Likir, Lamayuru, Mulbekh
Places on Srinagar Leh Highway
Places on Manali Leh Highway
Where to get an Inner Line Permit for Ladakh
This permit is issued at the city's DC office which remains open from 9 AM till 5 PM, Monday to Saturday. However, ILPs are only issued between 10 AM till 3 PM.
Also read: What to see in Ladakh – A Complete List
Where to obtain the Application and ILP form
This form is available at the DC's office, at a photocopy shop located on the office premises. Alternatively, you can inquire at your hotel because usually all the hotels and guest houses keep a copy of it for their guests.
I am attaching here a scanned copy of both ILP and application that you can just print out and fill with the required information. Click on the thumbnail to view in view size or right-click and save it to your hard disk.
Documents Required
A self-attested photocopy of a photo identity proof of the applicant is required to be attached with the application form. The identity card can only be a government-issued one, ie Driving License, Passport, Pan Card, Voter ID, Aadhar card, etc.
While the driving license mostly works, the officials may ask you for an alternate photo ID so it is wise to carry a secondary identity proof as well.
Cost of Inner Line Permit for Ladakh
Charges for the Inner Line Permit for Ladakh are divided into three parts. Total cost includes Rs. 400 per person for environment tax, Rs. 20 per person per day for wildlife protection fee and Rs. 100 per person per day as charity towards a Red Cross society.
So for example, if you need a permit for 5 days for two people, the total cost would be Rs. 1200 [800 for environment tax + 200 for Red Cross Donation + 200 (20 x 2 x 5) for wildlife protection fee].
Depending on the number of people you are traveling with, and the number of days for your trip, you can use the same calculation to come up with the total amount you will pay.
Validity of Inner Line Permit for Ladakh
The Inner line permit can be procured only for a maximum of 3 weeks for Indian citizens. However though it is not a one-time entry pass, which means that you can, after procuring ILP, visit that particular region as many times as you wish, as long as the permit is still valid.
There are several check posts where you will be needing to submit your permit so do not submit the original anywhere. Keep several photocopies and submit one wherever required.
How to Apply for Inner Line Permit for Ladakh
The full name of the applicant and father is required to be filled in the application form. Apart from mentioning your permanent address, you will also need to mention the name of the hotel you are staying at in Ladakh.
Also read: A Detailed & Comprehensive Road Map of Ladakh
While filling out the application form, please carefully mention the full names of the places that you wish to visit and the dates when you will be visiting these areas.
Apart from filling out the ILP form, you are also required to submit an application to the DC office expressing your interest to visit the areas. Mention all the places in the application form too, it should be in sync with your ILP form.
If you are planning to visit Tso Moriri via Chushul from Pangong Tso, you will have to pen down the entire route on the application form which means that you will have to name every place that is located on this route. Or else you may get sent back from a check post. Places on this route are Man – Merak – Chushul – Tsaga – Loma – Nyoma – Hanle and Tso Moriri.
Updates
Earlier a person was required to meet the DC or ADC of Ladakh in person and get the ILP signed but this procedure has not changed. Now you do not need to step into the DC office anymore but can get the ILP stamped at the room on the left-hand side as you enter the DC office.
As per the new process, you submit the form at the first desk, and then pay the permit fee at the next desk, then move on to the next desk to pay the Red Cross fee, and finally, pay the environment fee at the last desk. After you have paid the environment fee, the person at the last desk will stamp the ILP and hand it over to you.
Also read: When is the Best time to visit Ladakh?
If you have an entire group or say 3 or 4 people, not everyone has to visit the DC office to obtain the permit. One person can submit the form and get ILP for everyone. But he will have to carry attested ID proofs of everyone whose name is on the permit. It may take you anywhere from half an hour to 3 hours to get ILP stamped so please try to reach as early as possible.
Applying through an agent or hotel
In case you are on a tight schedule, you can call your hotel or a travel agent and ask them to procure an ILP for you for a small commission of Rs. 100 – 200 per person. You will however need to fax or email them a copy of your self-attested photo identity proofs.
Inner Line Permit for Ladakh – Conclusion
I hope this information on how to get an Inner Line Permit for Ladakh was useful. If you have any further questions or need any other details, please feel free to ask in the comments section below or at our Community Forum, and I will be glad to answer.