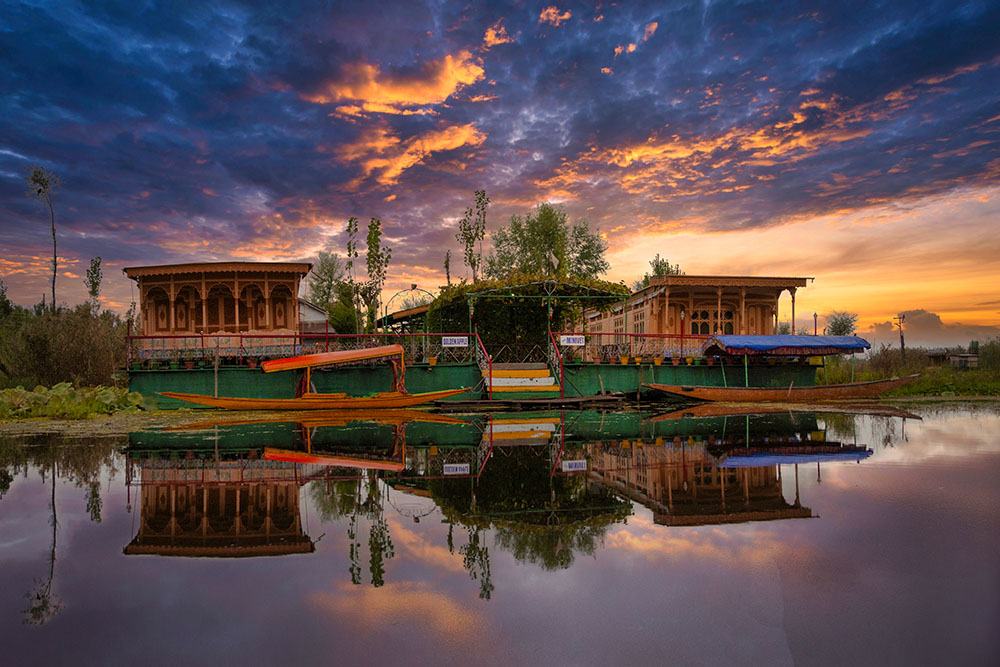 How to plan a trip to Kashmir? For this, there are a lot of factors that you will have to consider like how to reach, where to stay, what to see, things to do, what to pack, how much will it cost, itinerary planning, etc. All of these questions cannot be answered in a single post if you truly want it to be detailed.
I have visited Kashmir a few times and have written several detailed articles that can be of help to everyone planning a trip. This information is scattered in several posts and getting the details that you need can be a little time-consuming.
For the sake of convenience and ease of navigation, I am cataloging these articles in the post below. Follow the links, take a look at the articles and every question that you have about visiting Kashmir will surely get answered.
For getting the best hotel rates, and taxi charges, and to organize your trip to Kashmir, you can speak with Kunal @ 9910 402 252. Give him my reference and you will surely get a discounted rate.
Best Time to Visit Kashmir
When is the best time to visit Kashmir? There is actually no straight answer to this question because it will depend on what kind of trip you were looking forward to.
If you wanted to see snow, January and February are ideal times. If you wanted to see lush green views, September will be the best time. For a honeymoon trip, I will recommend April and September.
If you wanted to see flowers and Tulip Garden, you should plan for April. If you wanted to see Apple orchards, August and September is the best time to go.
For photography, a trip in the post-monsoon season will be best. For budget travelers, August and November are good times to go.
This however is just a brief overview. For a more detailed and month-by-month breakdown of this information, please take a look at When is the Best Time to Visit Kashmir.
Mobile Network and Data Connectivity
BSNL has the widest network in Kashmir but Airtel is better in terms of the quality of the network. Jio works decently well but the services of Vodafone and Idea are not that great.
The important thing that you should know is that only postpaid connections work in the valley. Irrespective of which network you were on, your phone will be dead as soon as you enter Kashmir if it was a prepaid connection.
But if it was a postpaid phone, you will have good reception and data connectivity in tourist destinations like Srinagar, Gulmarg, Sonamarg, and Pahalgam. If you went a little offbeat, your phone may or may not work depending on the service provider.
I have covered this topic in great detail in another article Mobile Network and Data Connectivity in Kashmir that you can take a look at. I have given a region-wise breakdown of the network reception in this post.
Clothes to Pack for Kashmir Trip
The next important question will be related to your packing. The clothes that you need for visiting Kashmir will vary according to the season and month of your trip. It will also depend on the places you have in mind to visit and your mode of commute as well.
I will recommend taking a look at Clothes for Kashmir Trip – Things to Pack for Kashmir Trip for more information on this aspect. In this post, I have talked in detail about the kind of clothes that you should be packing for a trip to Kashmir in different seasons.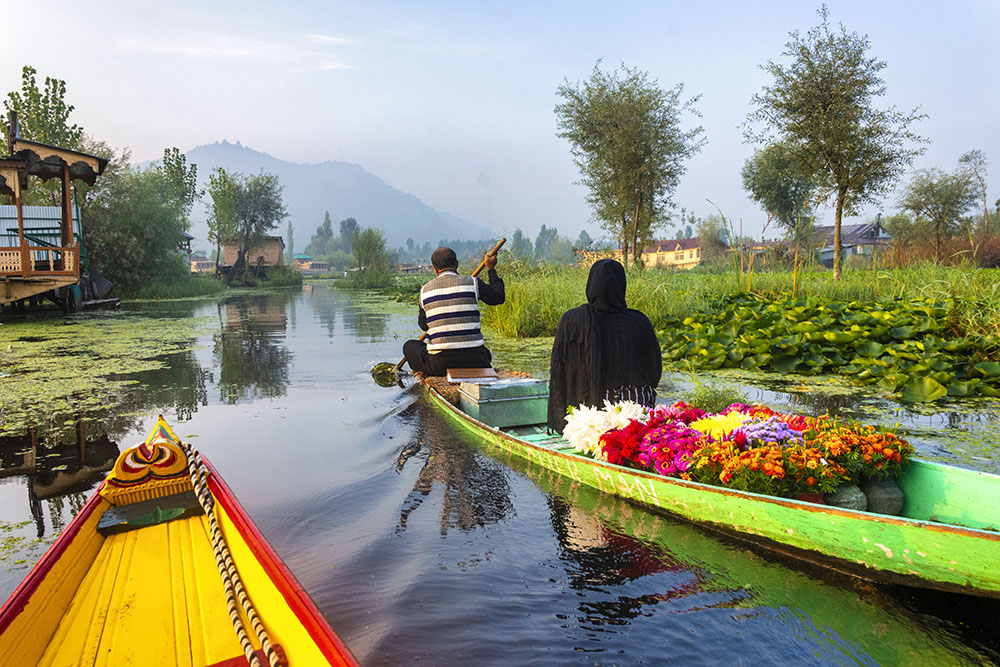 Places to Visit in Kashmir
Now let us take a look at the tourist destinations in Kashmir, places that you just cannot afford to miss. These are the destinations that will become the very highlight of your journey.
Srinagar
I am adding Srinagar first to the list because that is where you will have to go first. Srinagar will be your base to explore the beautiful valleys of Kashmir.
But is it just that? The answer is no.  It is not just a base to explore Kashmir but rather a place that deserves to be explored, a place of both natural and man-made beauty.
Shah Jahan a long time ago aptly called Kashmir the paradise on earth, and Srinagar is the heart of that paradise. With its serene blue lakes and magnificent gardens ringed by an Arc of Majestic Himalayas, it is a picture-perfect town that looks straight out of a painting.
There is just so much to see here and so much to do. This I believe is the very reason that despite all the unrest and tensions, Srinagar continues to remain one of the most visited tourist destinations in our country.
Gulmarg
Gulmarg in my opinion is the biggest tourist attraction in Kashmir. Known as the meadow of flowers, it is a heavenly place to tread in that offers mesmerizing landscapes and an enthralling possibility of various adventure activities.
Such is the beauty of this tiny hamlet that it attracts people from all over the country throughout the year. It is possibly one of those destinations where the tourist season never ends.
From families to adventure enthusiasts, Gulmarg has a lot to offer everyone. It not only draws tourists from other parts of the country but also is a favorite weekend getaway for the local Kashmiris as well.
Below is a list of articles that I have posted on Gulmarg. I will recommend taking a look at these before visiting this beautiful little town.
If you were planning a winter trip to Gulmarg, you may want to check out the video below. This was shot during one of my trips to Gulmarg in the month of January.
Sonamarg
The next destination that you must visit during your Kashmir trip is Sonamarg. The place is easily accessible, remains open for most of the year, has plenty of hotels, offers amazing views, and is perfect for all kinds of trips.
Public transport is also easily available. There is a daily bus between Srinagar and Sonamarg. Other than that, shared cabs also travel on the route regularly.
For accommodation, there is a wide range of hotels to choose from, both for budget travelers as well as someone looking for a luxury stay. Read on to find out more.
Below is a list of articles that provide the information that you need to know in order to plan your trip.
If you were planning on visiting Sonamarg in the winter season, you can also take a look at the video below to get more detail on the topic.
Pahalgam
The name Pahalgam needs to introduction. It is one of the most visited destinations of Kashmir, one that receives tourists all year long. No trip to Kashmir is complete unless Pahalgam is a part of the itinerary.
Located at a distance of about 100 kilometers from Srinagar, Pahalgam is best known for its awe-inspiring vistas, lush green meadows, dense forests, and pristine waters. The place is also noted for the annual pilgrimage to the shrine Amarnath Yatra that starts here in July and August.
In the articles below, I have talked about how a trip to Pahalgam can be planned, places you should visit there, accommodation, public transport, and several other useful tips.
But in my opinion, the actual fun of visiting Pahalgam is in the winter season. This is when the natural beauty of this place is at its best. Take a look at the video below to know what I am talking about.
Drung Waterfall
Drung Waterfall, also known as Drang Waterfall or Durung Waterfall, is a destination that must find a place in your itinerary if you are planning a winter trip to Kashmir. It may not be that large in size but the sight that it presents in the winter season is truly majestic and is sure to charm you off your feet.
As the temperature in the valley drops, the water of this fall starts to freeze. By early January, the entire face of the mountain that it falls from is covered by a thick layer of ice. The water still continues to flow down but is surrounded by huge icicles and snow.
The waterfall is located about 42 kilometers from Srinagar and 16 kilometers from Gulmarg. It remains accessible for all 12 months and can easily be included in your trip to Gulmarg. You can visit Drung at any time of the year but it is in the winter season when the waterfall is truly at its best.
For more details on this one of its kind waterfall, please take a look at How to Plan a Trip to Drung Waterfall and What to See. You can also take a look at the video below for more details.
Gurez Valley
Gurez Valley is one of the least explored regions of Kashmir and the one that can truly be called an offbeat destination. It is a place of high scenic beauty that does not really get the attention that it truly deserves. The vistas and the natural beauty of the mountains that you see here are very different than what you will see elsewhere.
Usually, when you talk about visiting Kashmir, it is mostly 4 places that come to mind – Srinagar, Gulmarg, Sonamarg, and Pahalgam. Even Srinagar just acts as a base to explore the other three places.
But Kashmir is so much more. There are so many other places here that will leave you mesmerized if visited. Gurez is one such destination that I will highly recommend that you find a place for in your travel plans.
How can you plan your trip to Gurez are details that I have covered in the posts below.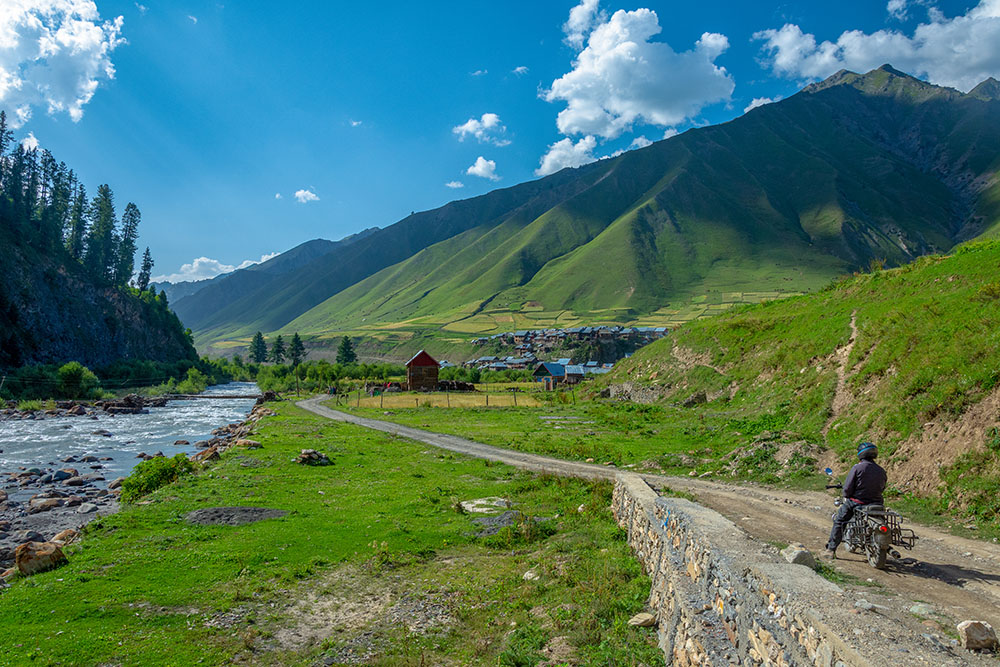 Mughal Road
Not many people would know about the Mughal Road. Srinagar Jammu National Highway, also known as NH44, is often considered to be the only road connecting the cities of Jammu and Srinagar.
It is true that it is indeed a better maintained, wider, more traveled upon, and shorter way to travel between the two places but it is definitely not the only one.
There actually exists another route that is far more scenic, less crowded, takes you through some internal parts of Kashmir, and has existed for far longer than the regular NH44 highway. Yes, I am talking about the historical Mughal road.
This route is the alternate way to travel between Jammu and Srinagar and to reach some internal areas of Kashmir like the town of Rajouri. It is also a very scenic route that definitely deserves to be explored.
For more details on Mughal road, you can take a look at the posts below.
Aharbal Waterfall
Aharbal Waterfall is one of the most beautiful waterfalls in Kashmir. It is also the most easily accessible one and yet never crowded. Located at a distance of only about 70 kilometers from Srinagar, it is a place that is amazingly beautiful but does not get the attention that it truly deserves.
If you were planning to visit Kashmir, I will highly recommend that you must find a day in your itinerary for a visit to Aharbal. How can you plan that is what I have talked about in the article below.
Can you visit Aharbal Waterfall in the winter season? It will depend a lot on the weather at the time of your trip but yes, a trip can be planned. Take a look at this short video below to see how this beautiful waterfall looks in winter.
Yusmarg
Yusmarg is located at a distance of about 50 kilometers from Srinagar in the Badgam district of Kashmir. At an altitude of 2,396 meters (7,861 ft), it is an alpine valley surrounded by snow-capped mountains and meadows of Pine and Fir.
It is one of those places in Kashmir that are immensely beautiful but do not get the attention that they rightfully deserve. But for someone wanting to go offbeat and stay away from the crowd, Yousmarg is perfect.
For more details on this destination, please take a look at Yusmarg – A Comprehensive Travel Guide & Itinerary.
Doodhpathri
Doodhpathri is a small hill station in Kashmir. It lies in a bowl-shaped alpine valley surrounded by snow-clad mountains and meadows of Pine Fir and Deodar. It sits at an altitude of 2,730 meters (8,957 ft) above sea level and receives heavy snowfall in the winter season.
The region does not have all-year road connectivity yet and in the months of peak winter, it can get very difficult to reach here. For the rest of the year though, a trip to Doodhpathri can actually be made in less than half a day.
To be honest, it is not yet a hill station as there is little to no development in the region. What you see is nature in its raw form. There are just a few houses of the local shepherds and that is the only sign of civilization that you will see here.
The area is largely unexplored and receives very little tourism. However, efforts are being made by the authorities to develop it as a tourist destination. JKTDC has also built a resort here for tourists who wanted to stay overnight.
You can take a look at Doodhpathri – A COMPLETE Travel Guide & Itinerary to find out more.
Public Transport in Kashmir
The best way to travel to Kashmir is either by your self-owned vehicle or a private taxi. But if you are a budget traveler, you can also opt for public transport which is available in the form of buses and shared taxis. The problem however is that it is not frequent.
It will be hard to find a JKSRTC bus anywhere in Kashmir. You will have to rely on mini-buses and shared cabs operated by the locals. They do not have a set schedule or timetable but are available throughout the day.
For more details on this topic, please take a look at How to Travel in Kashmir by Buses & Shared Cabs. In this post, I have provided complete details on how you can commute from Srinagar to other places by public transport.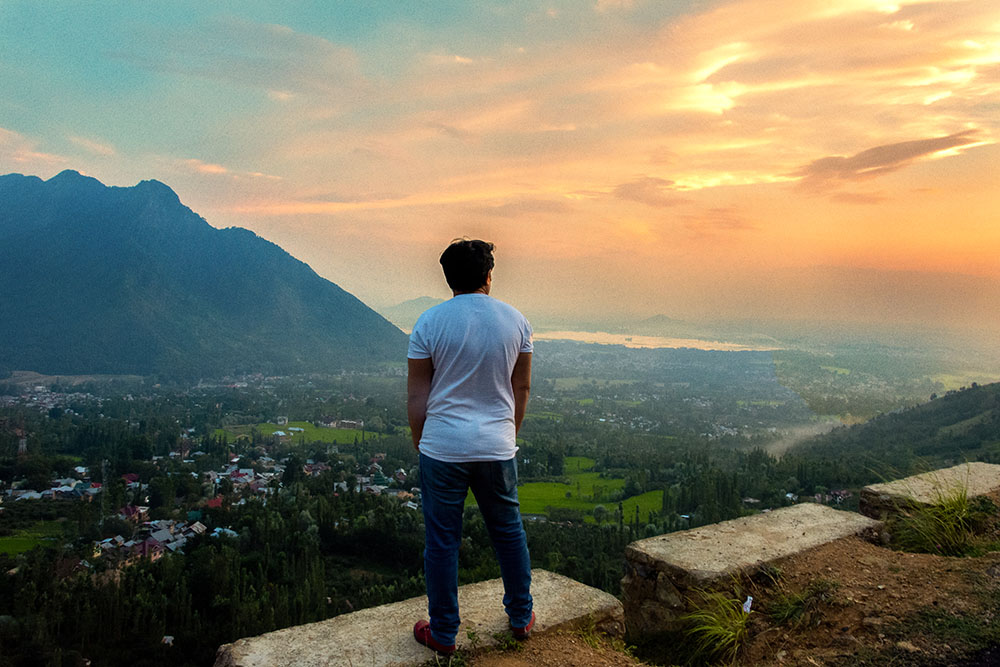 Taxi Rates
If you were planning on renting a taxi for your trip, the posts below can help you get a cost estimate. An important thing that you should remember is that places like Pahalgam and Gulmarg have their own taxi rates.
What it means is that if you rented a taxi to Pahalgam from Srinagar, it could only drop you in Pahalgam. To visit local places like Betaab Valley, Chandanwari, and Aru Valley, you will have to rent a local cab in Pahalgam.
The same rule applies to Gulmarg. If you wanted to go for a drive to Bota Pathri, you will have to rent another cab in Gulmarg for that.
Similarly, this rule is also applicable if you intended to move on to Kargil, Zanskar Valley, or Ladakh after exploring Kashmir. Take a look at the posts below to find out taxi rates applicable for these particular regions.
Renting a Bike
Renting a bike in Srinagar is a great way to explore for people who reached Kashmir by flight. There are a few bike rentals in the city which you can get the bikes from.
Please take a look at How to Rent a Bike in Srinagar and Srinagar Bike Rental Rates. From both of these posts, you can get to know the procedure and the cost involved.
Itinerary Planning
Your final itinerary for Kashmir will entirely depend on the number of days you have in hand, your budget, and your preferences. But I will recommend taking a look at How to Plan your Itinerary for Kashmir.
In this post, I have shared different examples of itineraries based on the time at hand. You can pick any one of the suggested itineraries and either follow it completely or modify it as per your requirements.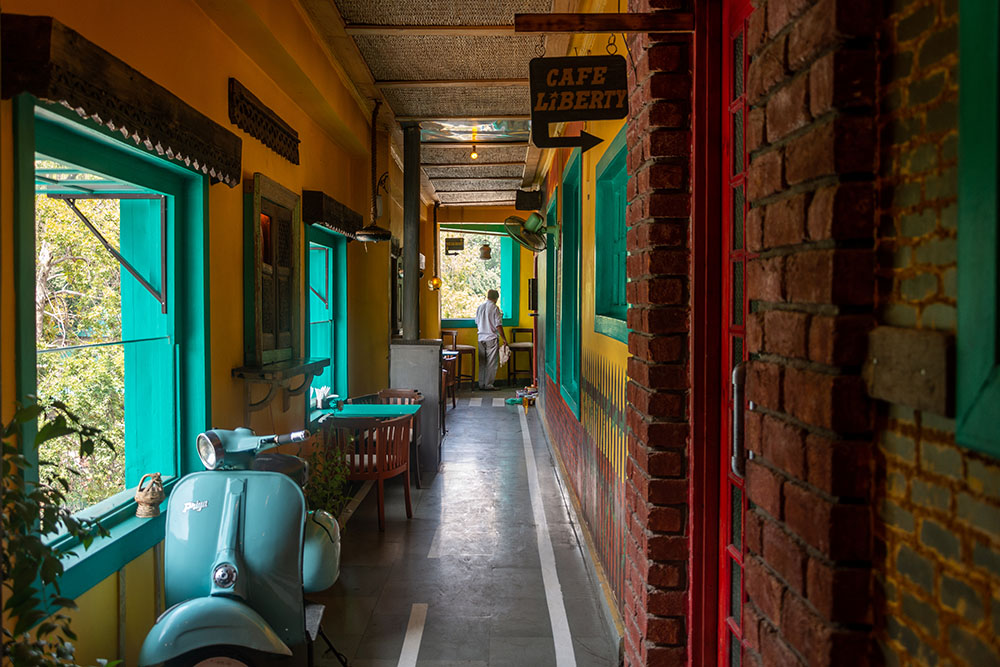 Food to Try in Kashmir
Your trip to not just Kashmir but any place is incomplete unless you have tasted the local cuisine. That in my opinion is actually one of the best parts of traveling to different places.
The mouth-watering local food to try in Kashmir is an experience that you just cannot miss. Below is a comprehensive list of what to eat and where.
A common question that gets asked most often is about vegetarian food and its availability. You do not have to worry about that as well.
There are a lot of places all over Kashmir where they only serve vegetarian, even Jain food as well. So finding a place to eat will not actually be a problem.
The posts below provide more information on the food that you should try in Kashmir and where.
Hotels
In the posts below, I have reviewed some of the hotels that I have stayed at during my trips to Kashmir. You can take a look at the information and pictures that I provided and decide if you wish to stay at any of these.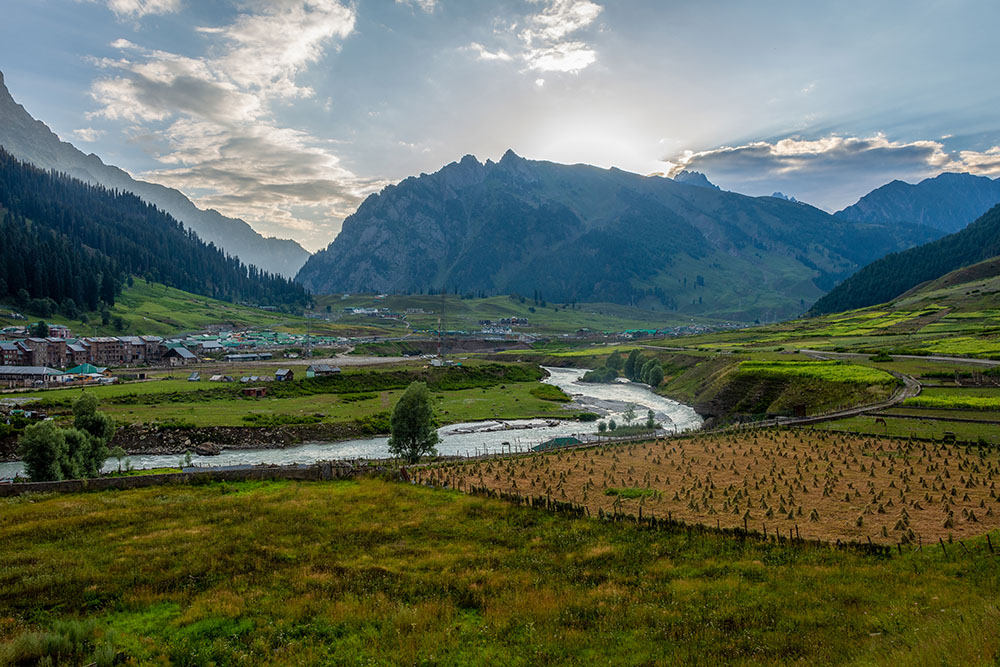 Travelogues
Below are the links to detailed travelogues that I was able to pen down of some of my Kashmir trips. If you would like to, you can take a look at these logs to gain further information and see pictures of the places.
I have tried to be as detailed as possible in these logs, providing several necessary details for anyone wanting to plan a similar journey.
By Car
This one was my longest trip to Kashmir and covered most of the tourist destinations.
Bike Trip
The trip above was entirely in my Thar. Take a look at this second travelogue. This was a complete bike trip done in a different manner.
Winter Trip
The travelogues above were both from the summer season. If you were planning to visit Kashmir during the winter season, the travelogue below can be of help.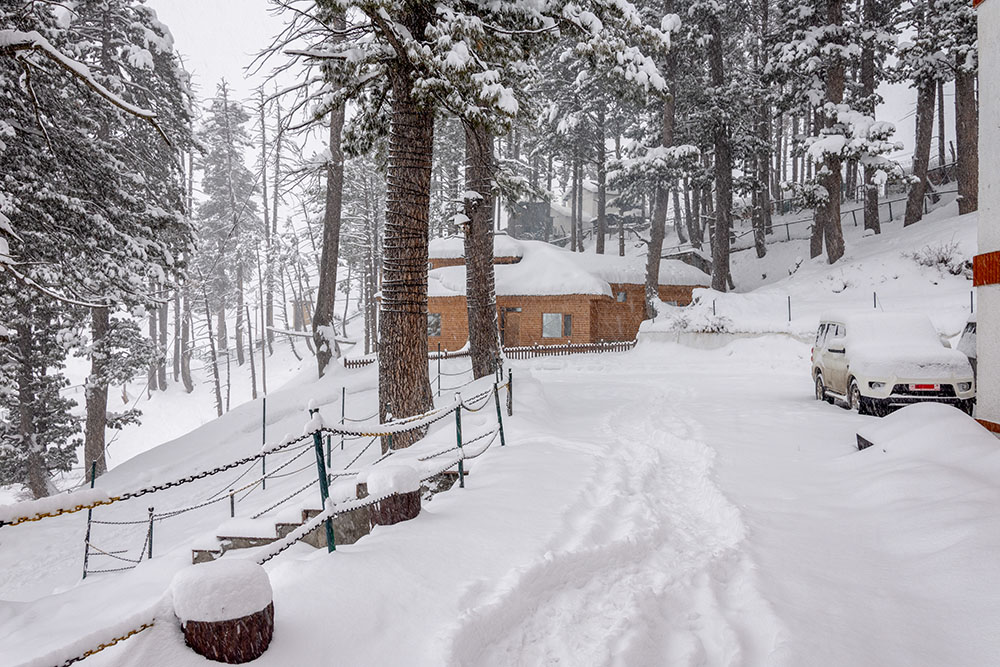 Other Travelogues
These travelogues were written by other authors detailing their journeys. Take a look and I am sure you can get a lot of helpful details from their travel stories.
If you would like your travel story to be published on my blog, you can send it to me with the relevant pictures at [email protected] I can give a final touch to the log, put it up on the log, and add the links here.
Photos
If you would like to take a look at some of my images of places in Kashmir, you can take a  look at the posts below. This can help you decide whether or not you want to visit that particular place or not.
How to plan a trip to Kashmir – Conclusion
I believe that is it. This should cover the majority of the information that you need to get in order to plan an enjoyable and hassle-free trip to Kashmir.
If there was a specific question that you were not able to find an answer to, please feel free to ask in the comments section below. You can also follow me on Instagram and chat with me live or subscribe to my YouTube channel and ask a question there.