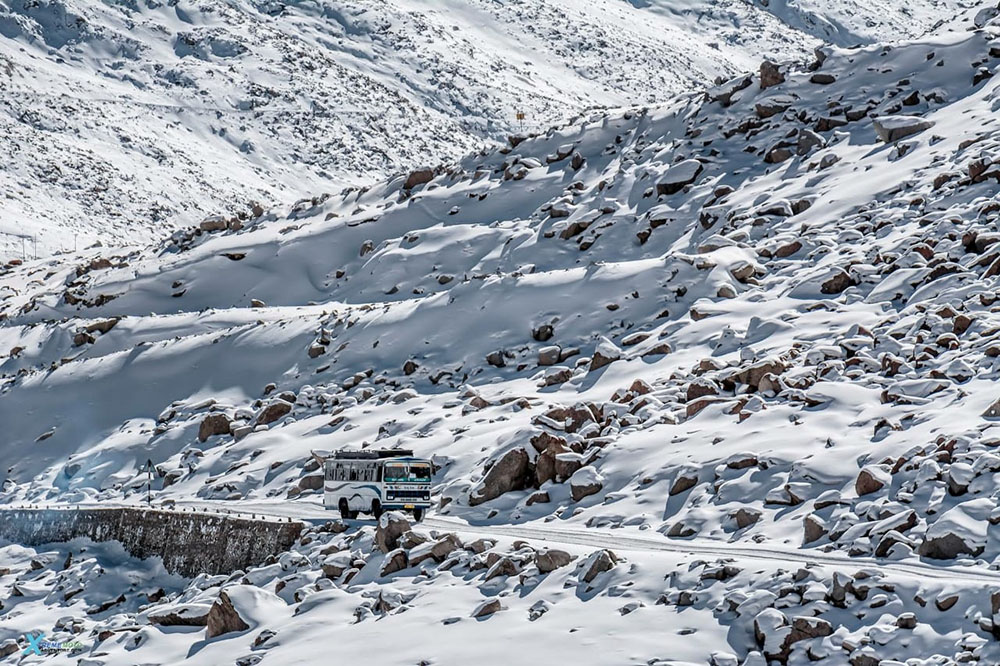 When you plan a trip to Ladakh in winter, the first question that comes to mind is whether or not the roads will be open. Ladakh as a region remains cut off from the rest of the world by road for most of the winter. So you already know that Manali – Leh, and Srinagar – Leh highways will be closed. But what about the rest of Ladakh roads in winter?
Do they remain closed as well? If yes, what is the best way to plan a winter trip? High altitude passes are one of the prime attractions in Ladakh, and you cannot go anywhere here without crossing at least one pass on the way. But are these passes open in the months of December and January as well?
In this article, I will provide an answer to these questions and information on the accessibility of Ladakh Roads in the winter season. For more information on visiting Ladakh, please take a look at How to Plan a Trip to Leh Ladakh – A Complete Travel Guide.
Leh Ladakh Roads in Winter
The first thing to know is that Ladakh is way too close to India – China border. Due to this, there is a heavy Army presence here all around. The sensitivity of the region is such that an Inner Line Permit is issued from the city of Leh to all civilians who want to visit other areas of Ladakh.
Add to it the fact that Chinese incursions in areas like Chumur are also increasing. So in order to keep a better check on the entire region, an uninterrupted Army movement and connectivity is of utmost importance.
Regular supplies and ammunition is provided to the troops. For, all areas of Ladakh are kept connected to the city of Leh throughout the year by the Indian Army
Also read: Ladakh Winter Travel Guide
The next point of view is of the locals. Life in Ladakh is harsh and it gets even tougher come winter. Medical facilities are pretty much limited to the city of Leh. The availability of other basic amenities too in other areas like Chumathang, Nubra, and Changthang valleys is severely limited.
Keeping these areas connected to Leh city becomes very important. Due to this, internal Ladakh roads remain open in the winter season as well. Let me list this down and explain it by areas.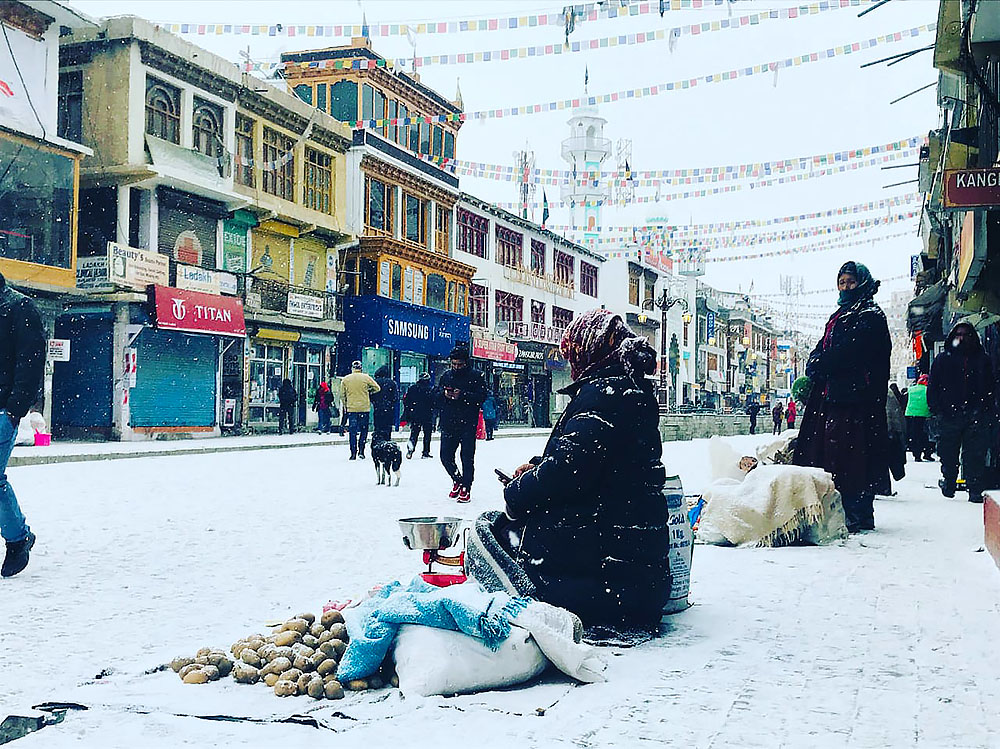 Manali to Leh in Winter
The road from Manali to Leh remains closed in winter from the mid of October to late May or early June. In order to reach Leh from Manali, a person is required to cross 5 high-altitude passes. Of these, usually, Baralacha La is the first one to receive snow.
It starts to snow on this route sometime in October post which it becomes risky to be traveling on this road. Chances of getting stranded increase and the entire stretch may get closed anytime until the winter has passed.
BRO starts snow clearing operation here in early March and usually declares the road as safe to travel on by Late May. So the only time you can plan a trip on the Manali Leh highway is between the months of June till September. You cannot travel from Manali to Leh in winter by road.
Srinagar to Leh in Winter
The route between Srinagar and Leh remains opens for a little longer than the Manali Leh highway. This road gets declared sometime in November and is opened for traffic by Mid-April.
In recent years, the closing of the road as a matter of fact is getting pushed even further. About 5 years ago, BRO used to stop civilian movement here by early November. But now, locals travel on it even towards late November. In 2017, the road remained open until Mid-December.
Snow clearing operation on this route also starts sometime in early March. But is finished way sooner than Manali to Leh route. By mid to late April, the entire stretch is free of snow and declared open. There however can be the time of heavy snowfall when it can get delayed.
With this being said, the fact however cannot be denied that the risk of snowfall here is from October onward. Even if the route is open, it is not advised for tourists to be traveling here after Mid-October.
Public transport after these months becomes scarce and the chances of getting stranded remain high. After the roads are open, it is best to give at least 2-3 weeks before planning a trip. In the early days, BRO continues to work on stabilizing the road, and chances of a temporary closure are high.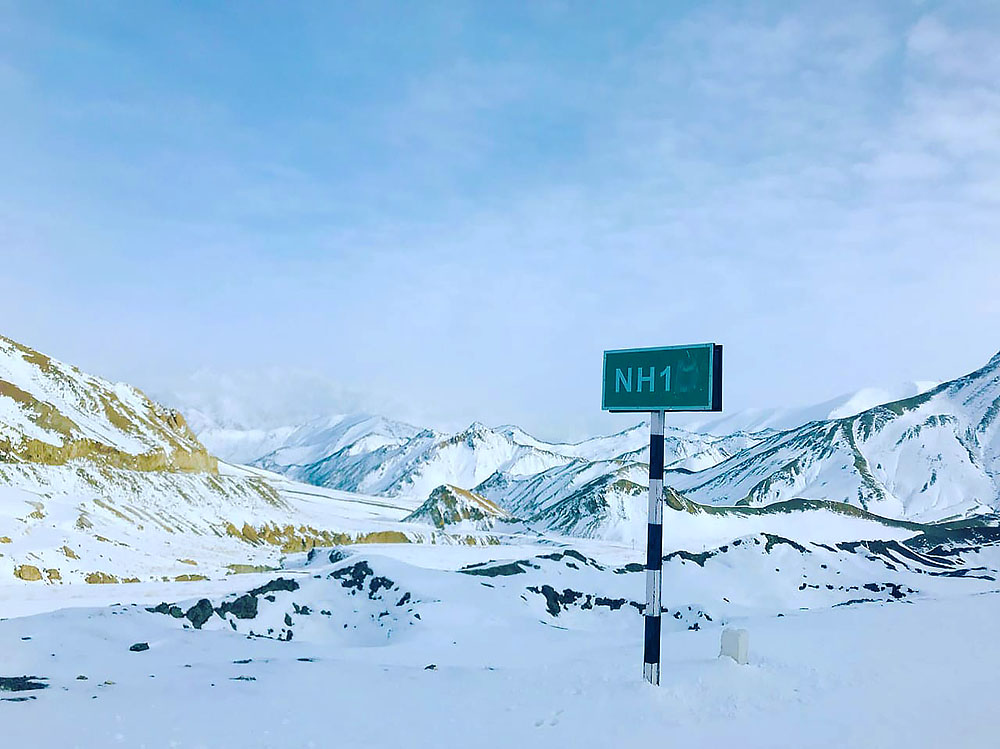 Leh to Nubra Valley In Winter
The road to Siachen Glacier, the highest battlefield in the world, runs through Nubra Valley. Traveling from Leh to Nubra however, will also see you crossing Khardung La; one of the highest motorable passes in the world.
This is probably one of the most critical roads in the Ladakh region. The Indian Army keeps it open all 12 months. There can be a temporary closure if it snows heavily at Khardung La but BRO clears the road just as soon as they are able to.
So irrespective of the month you are arriving in Leh, you will be able to journey to Nubra Valley without any problem. It also of course means that in the winter season, you will have to fly to Leh and cannot get there by road.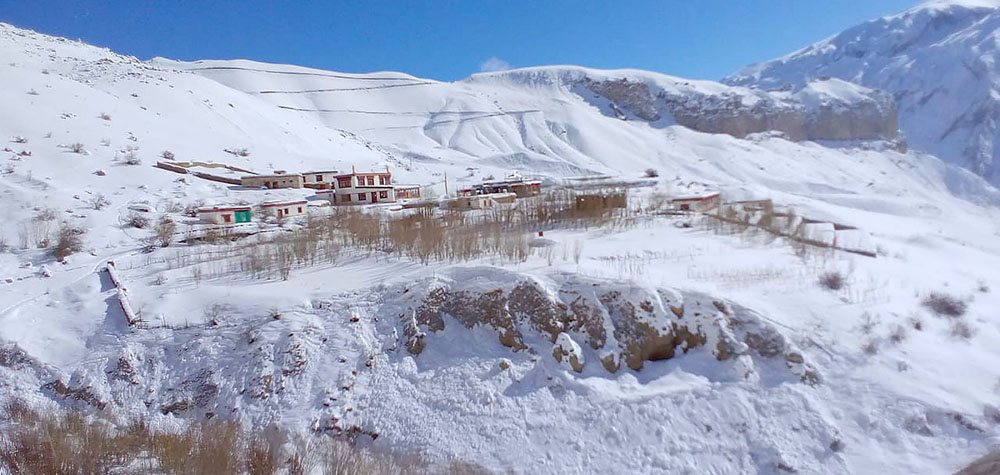 Leh to Pangong Tso in Winter
Pangong Lake in the last few years has become the very symbol of Ladakh; especially after the release of the movie "3 Idiots". This is probably the most visited tourist attraction in all of Ladakh.
In order to get Pangong Tso, you will be crossing Chang La. This pass is among the highest motorable roads in the world. The road to the lake however remains open all 12 months; except for temporary closure if it snowed heavily at Chang La top.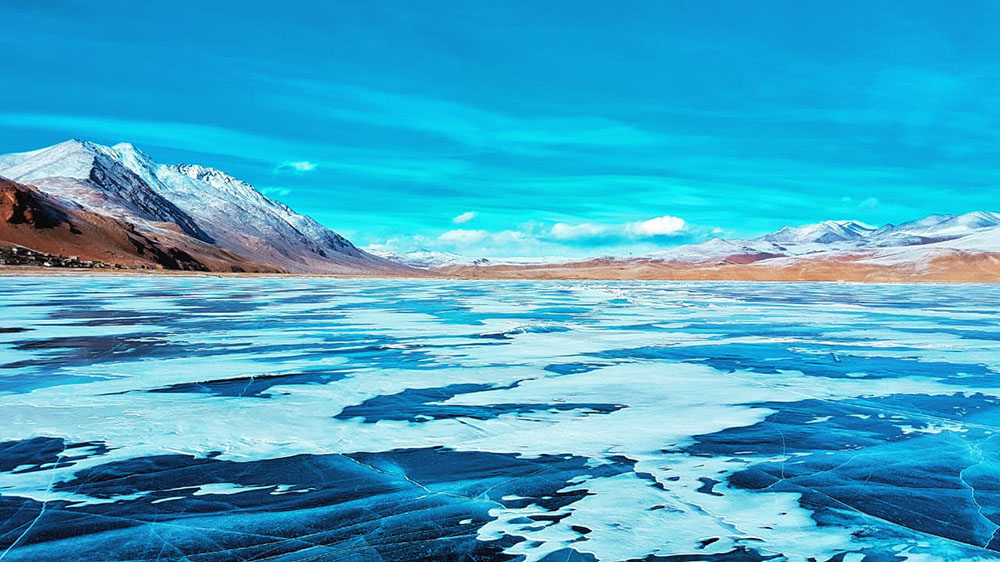 Leh to Tso Moriri in Winter
Much like Nubra Valley and Pangong Lake, the road to Tso Moriri Lake also remains open all 12 months. There could be a temporary closure in winter due to snow, but BRO clears it as soon as they are able to.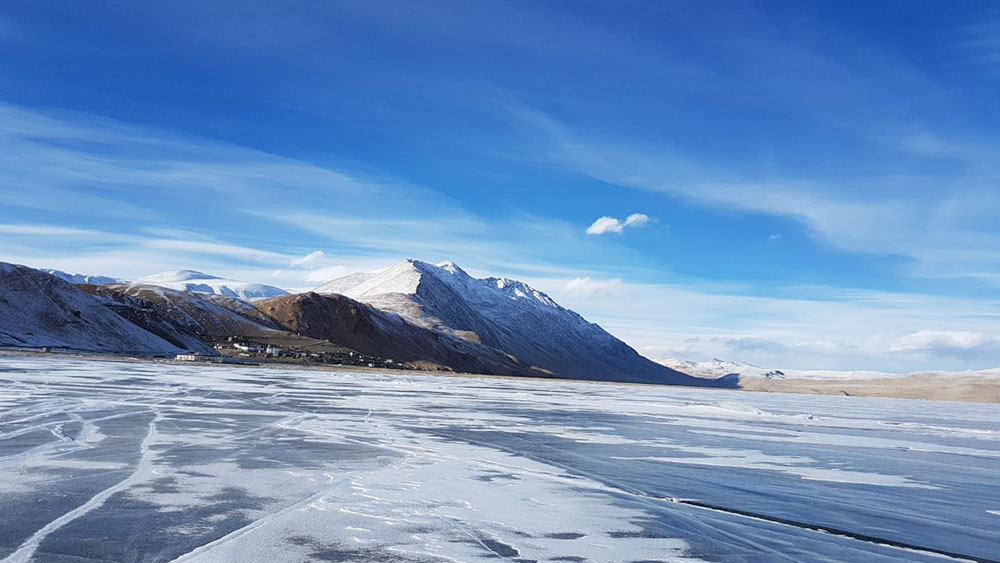 Leh to Kargil in Winter
This section of the road usually remains open in peak winter. In order to reach Kargil from Leh, a person has to cross two high altitude passes, Fotu La and Namika La.
In months like January and February, both these passes receive several feet of snow and may become inaccessible sometimes. At this time, traveling from Leh, you will only be able to get as far as Lamayuru. But the Army tries to keep this route open as well and clear the snow as soon as the weather allows.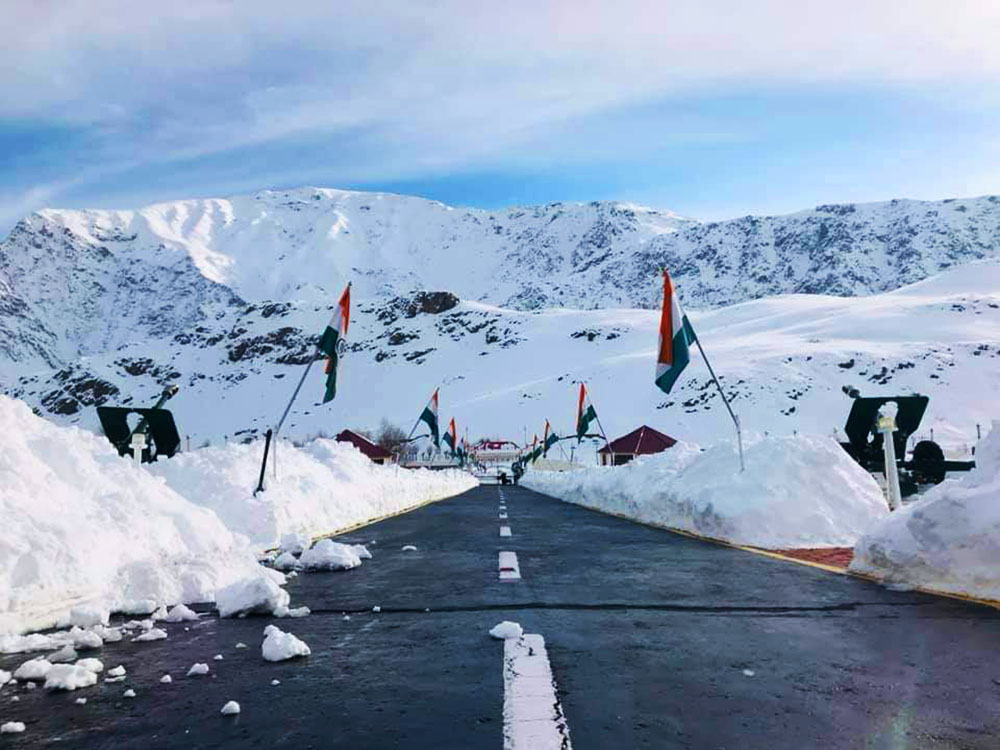 Leh to Sham Valley
There is no high altitude pass on this route and this road remains open for all 12 months.
Changthang Valley
This is the road that runs ahead of Pangong Tso towards the villages of Chushul, Loma, Hanle, Nyoma, and Mahe. It snows quite heavy in this region and the temperature dips very low. Add to it the fact that most of the roads here are just dirt trails with no tarmac.
Routes here are mostly used by Army only and it is highly improbable that you will get a permit to visit here in winter. If you did get a permit though and have hired a cab with a local driver, you can definitely travel on this route in winter as well.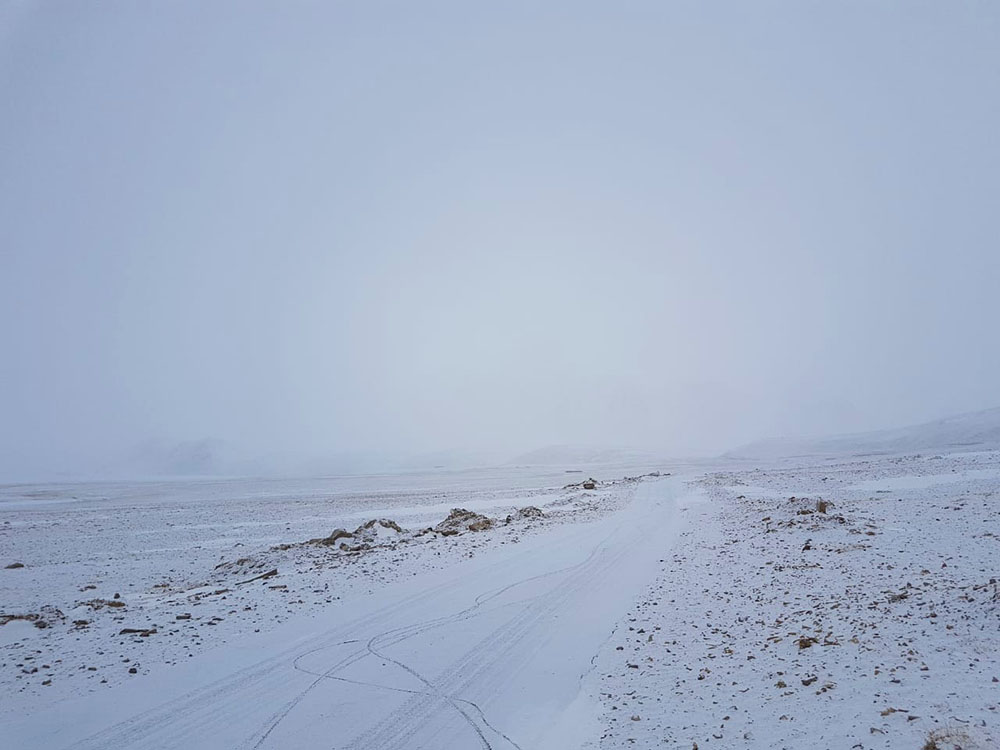 Ladakh Roads in Winter – Conclusion
I hope the information above on Ladakh roads in winter was of help. If you have any further questions, please feel free to ask in the comment section below or at our Community Forum, and I will be happy to answer.