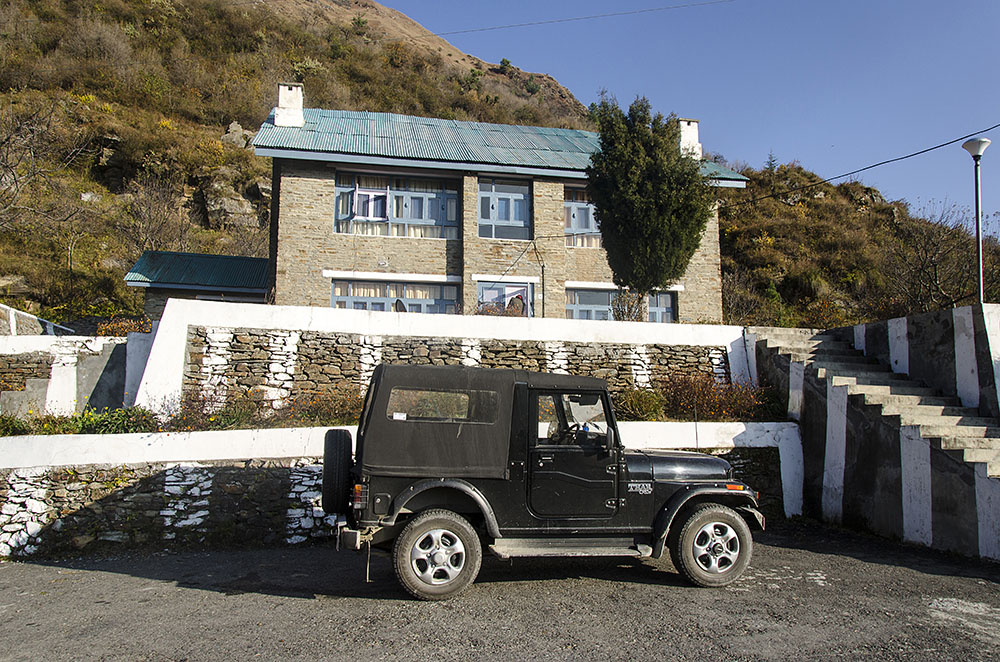 HPPWD rest house is a guesthouse-like structure built by the Himachal government in order to accommodate the stay of its officials traveling to that region. Also known as a circuit house or a forest rest house, these rest houses are available at even some of the remotest locations of Himachal Pradesh.
I have stayed at quite a few of these rest houses and have always found most of the HPPWD rest houses better than any other private hotel in that region. This applies more to the remote location in Himachal than the major tourist places like Shimla or Manali.
In this article, I will provide details on how you can book your stay at an HPPWD rest house. I will also cover some other details like availability of facilities, food and how much it is going to cost you.
HPPWD Rest House
A common theory about government-run entities in our country is that they will be in ruins and not maintained at all. Surprisingly, stay at an HPPWD rest house and this theory will prove wrong.
All these circuit houses are quite clean, and in excellent condition with all basic facilities. They are also located at a stunning location with amazing views.
If you are planning a trip towards Spiti, Ladakh, or traveling to any other part of Himachal for that matter, staying at a PWD circuit house will be a great choice in terms of accommodation.
List of PWD Rest Houses and Location
For a list of all rest houses in Himachal, please take a look at the Official HP PWD Portal. When you click on this link, it will take you to a page that shows a map of Himachal broken into different districts. The purple house inside every region is actually a link.
Click on the link inside the region that you are visiting and it will take you to another page showing you a list of all the rest houses in that area, their phone numbers, and email addresses.
PWD Rest House Charges
Please take a look at this link Charges for use of Rest House/Circuit House for a complete list of charges payable for a stay at the rest house. If you book in advance, you may have to pay this exact amount.
On the other hand, if you arrived at the resthouse, you may be able to negotiate an on-the-spot deal with the caretaker for a much lesser rate.
List of Forest Rest Houses and Location
Other than the PWD rest houses, you can also look for a stay at a forest rest house. They are pretty much the same detail, just a different name and owned by a different department of the Himachal Government. Please take a look at HP Forest Rest Houses Location List for a list of all the rest houses.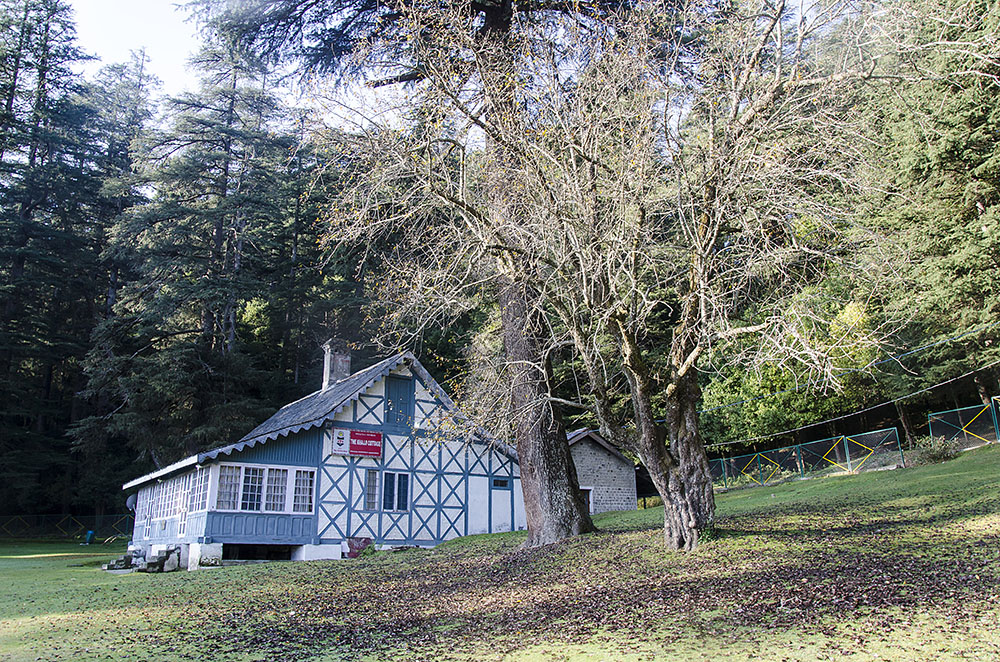 Why Stay at a Rest House
The first question here is can you really stay at an HPPWD rest house without being a government official? The answer to that question is yes you can.
It is not an everyday business that a PWD person will be visiting that particular area for government-related business. Most of the time, these rest houses remain empty. Even if there is a guest, it is at most one or two rooms occupied.
So keeping that in mind, PWD lets tourists stay at the guest for a nominal charge; provided that there is no official visit scheduled at that time.
Before going any further in the article, let me first list down some of the advantages of staying at a PWD guest house.
Superb Location
This probably will be the best part in my opinion. All the circuit houses that I have been to so far were at an excellent location with mesmerizing views. They are all mostly a little out of the main town /village and in a peaceful area.
Facilities
No matter how remote the region is, PWD rest houses are equipped with all necessary facilities. They all have electricity and come with room heaters, western-style washrooms, and comfortable beds. The availability of a Television however can sometimes be doubtful.
Cleanliness
As I mentioned above in the article, all these rest houses are in good maintenance with clean rooms and beds. There is also mostly a nice garden out at the front with proper seating arrangements.
Charges
The tariff charged would be nothing as compared to the commercial hotels. If you are out on a budget trip, staying at a PWD rest house would be your best bet for finding affordable yet decent accommodation.
No place is perfect so of course, there are some disadvantages as well which too I will mention here.
Availability & Booking
This is the biggest hassle with a PWD guest house. If you are not a government official, getting a room here to stay can be quite a bit of a task.
There are several rest houses that are not open for tourists at all. So you might be in for a surprise after you reach there. The ones that do allow tourists to stay will require booking in advance.
Booking on the other hand is a process that will make you feel in every way that you are dealing with government clerks.
If you somehow managed to get in with on-the-spot booking and a government official later shows up, you will have to vacate the premises no matter what time of the day or night it is. How to book is further explained in the article.
Food
This will be the second biggest concern. There is just a caretaker at these rest houses. In all probability, he will not cook for you, no matter what. You will either have to talk or pay him into cooking or at least allow you to use the kitchen.
If neither works, you will have to make other meal arrangements. During my stay at the PWD rest house at Bairagarh, we had to walk a kilometer to the village even for a single cup of tea. The only thing available at the resthouse was plain water.
How to Book an HPPWD Rest House
With all said and done, now let us come to the biggest question. How do you book your stay at a PWD rest house? There are three ways around this.
HPPWD Employee Contacts
The first way is the easier and most assured one. This would require that either you or one of your acquaintances know someone either in Himachal PWD or some other government job in HP. If you can find a contact, then there is no better way to do it. All you need to do is have your contact call PWD and book a room.
The way PWD gives priority to their guests is
They will consider government officials on work-related business first
The second will be government officials for tourism
The third will be non-government people on tourism.
So an HP government official can call on your behalf to book in his or her name. If there were no other bookings at the guest house at that time, rest assured that you will definitely get a room.
This is a tried and tested formula. Every time I stayed at a PWD rest house, my bookings were done by someone I know working for the HP government.
On the Spot Booking
The second way is the easiest of the three but least guaranteed. This involves you showing up at the resthouse with no prior booking and talking or tipping the caretaker in letting you stay.
I have done it a few times but only when I had no prior intention of staying at the resthouse. Or in cases when I was traveling with plans to stay at a hotel and was surprised to find a rest house there.
Whether or not the caretaker will let you stay depends on how good you of a smooth talker are, how well you can bargain, and how well you can tip.
The biggest concern here would be the lack of surety of your stay. Even after the caretaker allows you in, there will always be a possibility that some government official may show up and you will have to vacate the premises. Chances of this happening however are like one in a million.
Another big problem with this option is a missing caretaker. This happens a lot, especially with rest houses in remote regions. If there is a visit scheduled, the caretaker gets a notification in advance. Since there are not many visitors and the surety that he will get a notification, these caretakers can sometimes go missing for days.
The Traditional Booking Method
The third way is most assured but least easy. This means you booking a PWD rest house with no inside contact and throwing yourself at the mercy of PWD officials.  Below is a step-by-step breakdown of how you can do it.
Call the booking office and ask about booking a stay at the desired PWD guest house.
They will ask you to send Fax or email a written request. Confirm the fax number and fax in a request. Ensure that you are putting on a fax # where they can fax you back.
After receiving the fax or email, the official at the PWD office will confirm that there are no other visits scheduled around your time of travel.
The approving officer will sign off and approve your request.
PWD will issue a document in your name approving your stay. You will receive a copy of it by fax or email.
A copy of the document will also be sent to the caretaker at the guest house where you will be staying.
Also Read: HP Forest Rest House – How to Book Online & Offline
Other Tips
Please note that you will have to regularly follow up with PWD if you are not getting a response. Send in your request at least 2 – 3 weeks prior to your travel date.
If you did not receive the approval document, call back and ask for a copy of the same. Also, keep a note of the person you are speaking with.
Chances are that you will arrive at the PWD guest house and the caretaker will tell you that he received no document or notification of your stay. If this happens, call the person you were speaking with at PWD and let him talk to the caretaker.
Always keep a backup plan ready even after receiving a confirmation of your stay. There will still be a chance that you will arrive at the guest house only to find a missing caretaker and the building locked.
Most importantly, ensure that you are carrying something to eat. Running to the nearest Dhaba all the time will not always be possible. Carry something likes chips, biscuits, and other snacks.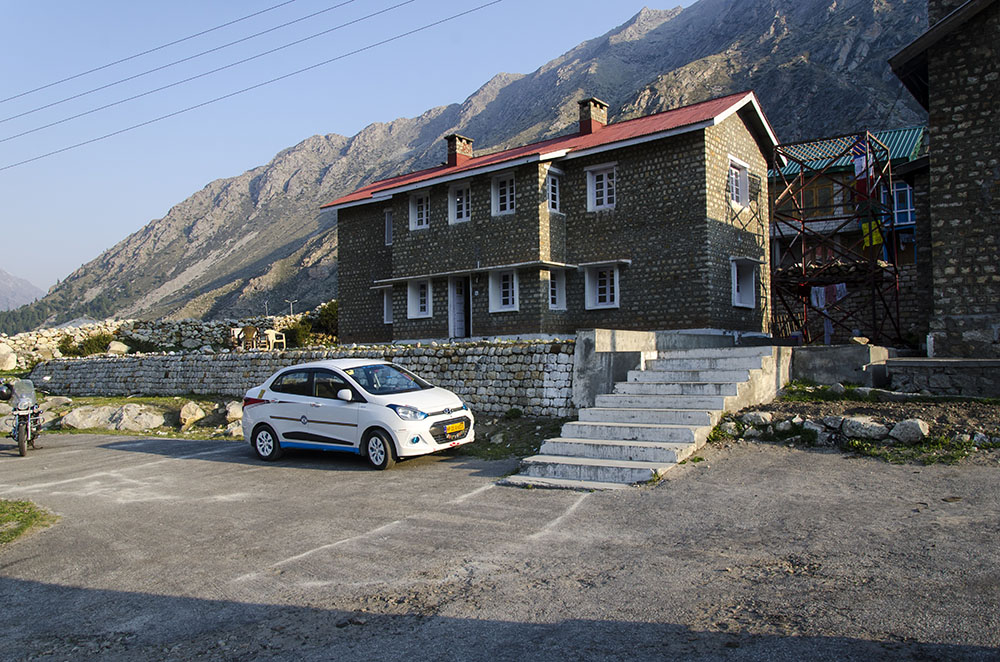 HPPWD Rest House – Conclusion
I hope the information on booking and staying at an HPPWD rest house was of help. If you have any questions or need any other details, please feel free to ask in the comments section below or at our Community Forum, and I will be happy to answer.