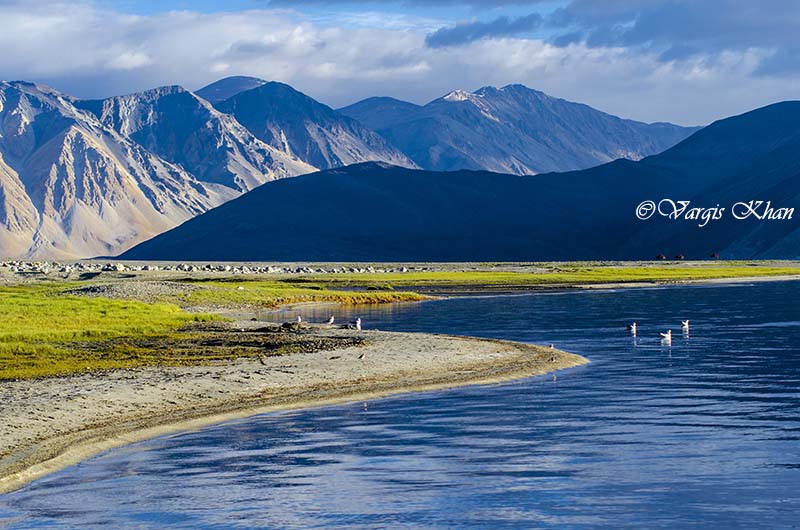 Ladakh vs Spiti is a comparison that happens a lot these days. Both of these places have witnessed a surge in tourism in recent years and are now among the most visited destinations of the country. People who want to visit both but have limited time often wonder which one they should visit first, Ladakh or Spiti.
To be honest, there is really no straight answer to this question because it will depend on your own preference. A comparison between the two places is not fair either. I have been to both Ladakh and Spiti more than once and I can tell you that they are both equally beautiful. In many ways, they are even much similar to each other.
Also Read: How to Plan a Trip to Leh Ladakh – A Complete Travel Guide
If you have about 20 days in hand or more, then I will recommend covering both Ladakh and Spiti. You can start from Shimla, cover Spiti and Ladakh, and end your journey at Srinagar. Or you can even do it the other way around.
But what if you do not have that much time in hand? How do you pick one of the two places then? Read on to find out.
Offbeat and Cultural Experience
I often get asked about which place is better for an offbeat experience. I think a comparison in this aspect is tough to do. Both Ladakh and Spiti are capable of offering plenty of places where you can get lost for a few days.
I know Ladakh gets a little crowded now but not everywhere. There are still several remote villages where you will only find a handful of tourists. Villages like Man, Merak, Hanle, Turtuk, or Sham Valley are still shining examples of an offbeat destination.
The same applies to Spiti as well. The entire valley is pretty much offbeat. Go in any direction, to any village and you will be away from the crowd. There are villages here where you will probably be the only tourist visiting.
In terms of cultural experience as well, you cannot compare the two places. Spiti is majorly Buddhist whereas Ladakh is a mix of Muslim and Buddhist cultures. But irrespective of where you go, your trip will be a pleasant experience in this aspect and you will learn a lot.
Also Read: How to Plan a Trip to Spiti Valley
Natural Beauty
Let me get this out of the way as well. No matter what you read or hear, you cannot tag either of these two places better than the other in terms of natural beauty. There is a similarity in the landscape of both Ladakh and Spiti and they are both equally beautiful.
The only difference is that in Ladakh, you get to witness it on a much larger scale. Spiti is smaller in terms of the area and more like a mini version of Ladakh. But make no mistake, it stands equal when it comes to the scenery. The landscapes you will see here are no less stunning than Ladakh.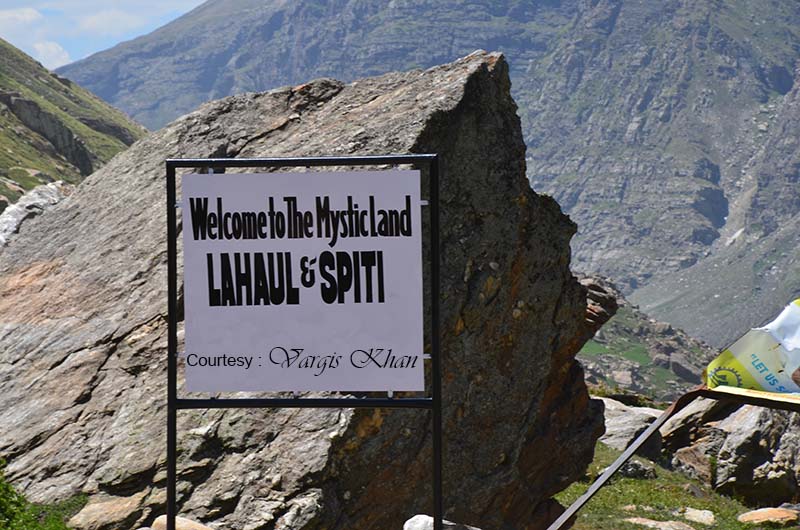 Ladakh Vs Spiti – Where to Go
So should you go to Ladakh or Spiti will have to be decided on the factors I am listing down below; rather than the scenic beauty and cultural experience.
Time in Hand
Time is possibly the most crucial factor when planning a trip to either Ladakh or Spiti. 14 – 15 days in my opinion is an ideal time for a road trip to Ladakh but you can do away with 12 days as well. This however is the bare minimum time. Any less than this means you will miss out on several major areas and will spend most of your time on the road.
Spiti on the other hand can easily be covered in 7-9 days. Your travel will not be rushed and you will see all that there is to see. If you spent 11 days on Spiti Circuit, you will leave out only the extremely remote villages or places that can only be reached on foot. The rest will all get covered in your itinerary.
So, in terms of time, if you have 12 days or more, you should go to Ladakh. If less, you should stick with Spiti. It will of course not apply if you were traveling by air but then some other factors would have to be considered.
Budget for the Trip
The next aspect to look at is the budget. If you are traveling on a shoestring budget and cannot afford to spend even slightly more, a trip to Spiti Valley will suit you better. Ladakh has gotten a little expensive these days and cannot be considered for a budget trip in either peak or offseason.
I am not saying that Spiti is dirt cheap but it will cost you way less than what a trip to Ladakh would. The money that you will spend in Ladakh in 7 days will suffice you in Spiti for 10-12. From hotels to bike rentals to taxi charges, everything in Spiti will cost you lesser than Ladakh. If traveling by public transport, you can easily cover Spiti in under 10k.
Been there Before?
This is really my personal opinion but if this was your first trip and the budget or time was not a problem, then you should definitely go to Ladakh first. If you have been to Ladakh before and were thinking of a second trip now then my advice would be to go to Spiti.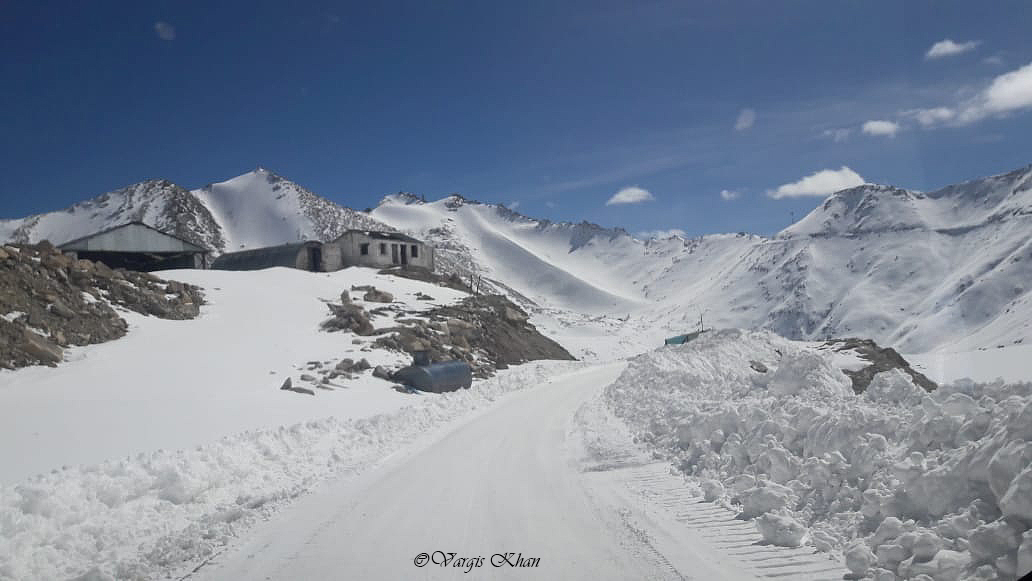 Nature of the Trip
The next and possibly the most important part is about what kind of trip do you want to have. Both Ladakh and Spiti have their own list of attractions but Ladakh has slightly more to offer.
If you want a long list of tourist attractions and tons of things to do, then Ladakh is your best bet. Out here, you can do pretty much everything that as a tourist you would want to, like eating out, shopping, rafting, sightseeing, camping, trekking, camel safari, biking, and much more.
Spiti on the other hand will offer you great scenic beauty but there isn't much else to do. For everything else, you will have to spend time in either Shimla or Manali.
Family Vacations
If you were thinking of a family vacation, with ladies and children, I think it is quite obvious from the point above that Ladakh will be liked much better than Spiti. Your family will be able to enjoy themselves more in Ladakh than they would in Spiti.
Also Read: How to Plan a Trip to Ladakh with Family
Acute Mountain Sickness
Altitude sickness will remain to be a serious thing to think about irrespective of where you go. But chances of suffering from it in Spiti are almost next to none. On the other hand, if you went to Ladakh, you are bound to suffer from symptoms of altitude sickness.
As far as I can tell, there have been no deaths in Spiti due to AMS whereas, in Ladakh, it is really not that uncommon. A friend of mine died in Ladakh last year due to AMS on his 10th visit there and there have been other casualties as well.
How does it play a role in your decision? If there is anyone in your group with breathing-related ailments like Asthama or coronary heart disease, skip Ladakh entirely. Even before going to Spiti, consult a doctor.
The benefit with Spiti is that if at any point in time you thought that the condition was getting out of hand, you can immediately start driving back down to a lower altitude which is the best cure against AMS.
The increase in altitude as well happens at a much-relaxed pace in Spiti than it does in Ladakh. Your body acclimatizes better and chances of mountain sickness fall significantly. For more details, please read How to Handle AMS in Ladakh.
Comfort Vs Offroading
If you want a more comfortable trip then Ladakh is where you should go. If you want to experience some extreme roads, possibly the worst that you have ever been on, then Spiti will surely thrill you.
The condition of the roads to and in Ladakh has improved drastically in the last few years whereas, in Spiti, it is yet to happen. The infamous Batal Gramphoo stretch will have your heart jumping to your mouth at several places.
A trip to Spiti Valley means a road trip only. The nearest airport is either in Chandigarh or Bhuntar (with limited flights) whereas Ladakh has an airport of its own. If you were not too keen on sitting for long hours inside a car and would rather fly in and out, you should pick Ladakh over Spiti.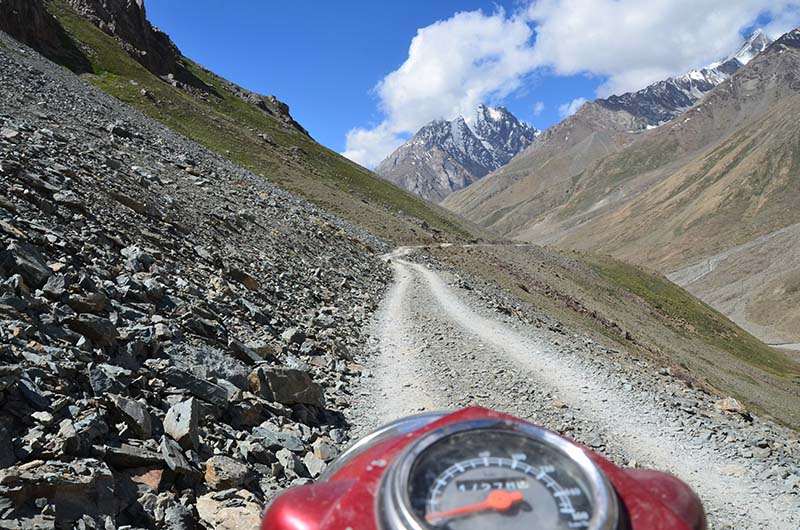 Infrastructure & Facilities
Ladakh is much more developed and it has all happened in the last few years, thanks to the boom in tourism. The hotels, guest houses, roads, facilities, public transport, medical help, and pretty much everything are much better than Spiti.
I once read somewhere recently that Leh City is now the next Manali and to some extent, it is quite true. Come here in June or July and you will not find Leh any different than a crowded tourist destination.
Buddhism & Monasteries
I know that this is not really one of the major contributors to tourism but can be considered when we talk about Ladakh Vs Spiti.
If the idea of your trip was to learn about Buddhism and visit the monasteries then you should surely go to Ladakh. There are ancient monasteries in Spiti Valley as well but only a few and much smaller than the ones you will find in Ladakh.
Security Concerns
What happens in Kashmir does not really affect Leh Ladakh much. But it can surely be a demotivating factor if you were planning on including the Srinagar Leh Highway in your trip as well. There have been times when tourists returning from Ladakh were stuck in Kargil or Sonamarg because of unrest in Srinagar.
On top of it, the recent Chinese incursions in several areas of Ladakh have also put people in dilemma. While both of these should not really impact your plans to travel, but if it makes you feel uneasy about the safety of your family and friends, then you should travel to Spiti Valley instead.
Also Read: Is Ladakh Safe for Tourists
Ladakh Vs Spiti
I know, all this may sound a little confusing so let me simplify it for you. In terms of Ladakh Vs Spiti, you should go to Ladakh if –
You have 12 days or more in hand
Budget is not a problem
This was your first time to either Ladakh or Spiti
You are with your family
You need a more comfortable trip
Tons of tourist activities and plenty of sightseeing was your idea of the trip
On the other hand, you should go to Spiti if –
You only have 7-9 days in hand from a place like Delhi
Traveling a restricted budget
You have been to Ladakh before
You are traveling either solo or with friends
Have no problem with bad roads and would rather enjoy all of that
Away from the crowd and getting lost somewhere in the mountains is what you were looking for.
Conclusion
I hope the information above on Ladakh Vs Spiti was of help. If you have any questions or need any other details, please feel free to ask in the comments section below, or at our Community Forum, and I will be glad to answer.