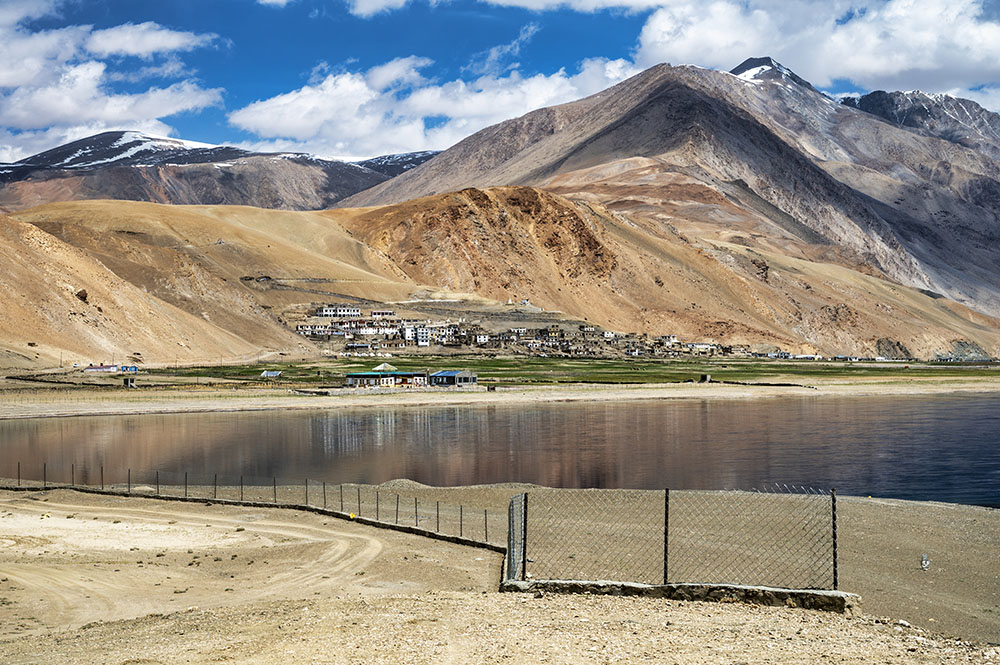 In this article, I will provide an overview of guest Houses, campsites, and hotels At Tso Moriri Lake in Ladakh. If you were planning a trip anytime soon, depending on your budget and preference, you could choose to stay at either of these.
Please note that I have been to Karzok a few times but I of course have not stayed personally at all of these places. The names and contact details I am listing below are from my own knowledge of the region that I gathered during my travels.
Other than the accommodation, for other details like how to reach Tso Moriri, modes of travel, and sightseeing, please take a look at How to Plan a Trip to Tso Moriri from Leh.
To organize your trip to Ladakh, book a taxi, rent a bike, or get the best hotel rates, you can contact Kunal @ 9910402252. From luxurious hotels to budget stays, he can help get you the best rates possible.
I will recommend taking a look at the video below to get an idea of how the village of Karzok looks. I have also recorded several guest houses and homestays here in this video along with several other important details.
About Tso Moriri Lake – Karzok
As more and more people are visiting Ladakh each year now, some of the lesser-known and offbeat places have also started getting a lot of attention. One such place is the Tso Moriri Lake and the village of Karzok which is located on its banks.
Also referred to as "Lake Moriri" or "Mountain Lake", Tso Moriri and its surrounding area are protected as a wetland reserve. It is located in the Ladakhi part of the Changthang Plateau at an altitude of 4,522 m (14,836 ft).
Pangong Tso is bigger in size than Tso Moriri but is divided between India and China. This makes Tso Moriri the largest of all the high-altitude lakes entirely within India. The lake is about 26 kilometers in length and 3 to 5 kilometers in width.
Also Read: When is the Best time to visit Leh Ladakh
Guest Houses, Camp Sites, and Hotels at Tso Moriri
The primary form of accommodation in Karzok is still homestays. Actually, the difference between a homestay and a guest house here is minimal. The locals have extended their homes by a room or two and they lent those out on rent.
So if you stay in a guest house or you stay in a homestay in Karzok, the difference is negligible. But yes, there are a few large hotel-like establishments that are coming up here which look a little luxurious.
Do keep in mind that the homestays are very basic. So if you need a comfortable stay or hot running water, then you should look for a hotel that is a little large and provides all these services.
If you opt for a homestay, you will get a taste of the local culture, and you will stay with a family, but the room will be a little small. The stay will be very basic. There will be no hot running water and it will be provided to you in buckets if you ask for it.
But my recommendation will be that if you are in Karzok, in a place like this, it is really worth it to spend time with a local family and stay in a homestay rather than a hotel.
But that is just my opinion. Whatever you chose, make sure that you give them a call and clarify whatever your requirements are.
Campsites & Self-Camping at Tso Moriri
Tso Moriri is a wetland reserve. Hence, camping on the banks of the lake is restricted by law. I read online that it is a sanctuary for migratory birds so they do not allow people to stay too close to the lake.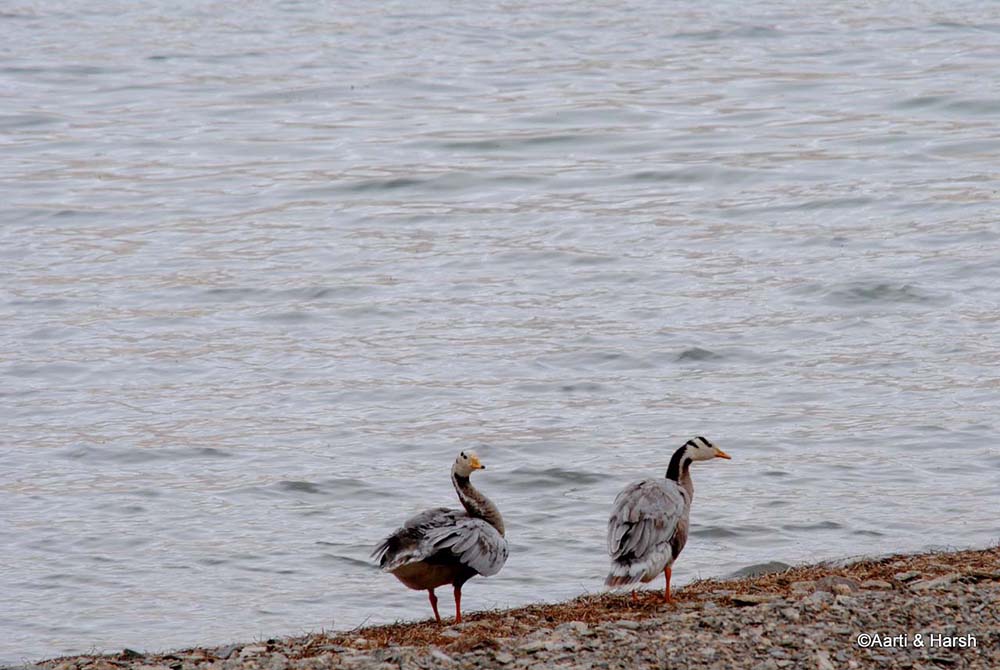 All the campsites are a little distance from the lake. If you are planning to camp on your own, then you too will have to pitch your tent away from the lake, near other campsites.
If you are on a budget, your best choice would be to stay as a paying guest. However, if there is no budget constraint, then the best choice would be to stay in a camp.
Below is a list of some of the places that I recommend are worth staying at. There are several other options as well but these are places where either I have personally stayed or some of my friends did.
Tso Moriri Camp and Resort
It is the best place to stay if budget is not a problem. They have both campsites and rooms available as well however the prices are definitely a little steep. They will quite anywhere close to Rs. 3000 – 4000 (excluding meals) for 1 tent or room (double bed) but the final charge will depend on your negotiation skills.
There will of course be no negotiation if you try to book in advance.  It is a good comfortable place to stay with attached toiled and hot water facilities (in buckets though, not running hot water). You may contact them at [email protected].
Nomadic Life Camp
I haven't stayed here but one of my friends did and he definitely recommends it. Prices are over Rs. 4000 for one camp (meals extra). You may call 01982-267321 if you want to book in advance.
Some other campsites here are mentioned below.
Wild Camp – Phone: 096222 77696
Golden Mark Camps – Phone: 097165 07246
The Norling Camp – Phone: 099712 53000
Wander Hut Tsomoriri – Phone: 098112 37657
Self-Camping at Tso Moriri
If you were carrying your personal camping gear, then yes, you can pitch your own tent as well. But as I mentioned, it would have to be a little away from the lake.
Other than the area being a wetland reserve, the villagers also have fields near the lake. So finding a suitable spot for camping can be a bit tricky. For a few other things that you should keep in mind, please take a look at Tips for Self-Camping in Leh Ladakh.
This is where the campsites in Karzok are.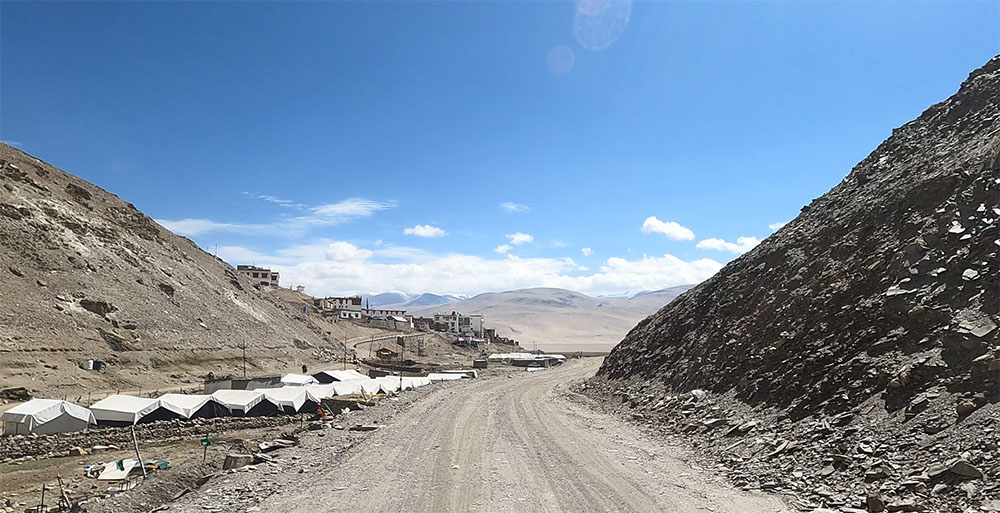 Guest Houses and Hotels at Tso Moriri
There is absolutely no difference between a hotel and a guesthouse when it comes to Tso Moriri. They are more or less the same thing.
If I am to still define it, then there is no luxurious hotel here as such but guesthouses are in ample amount. They are all decently comfortable enough, have clean rooms and washrooms, and are a great budget choice.
Mentioned below are a few names and numbers. These are images that I clicked when I was in Karzok the last time. Some more of these are recorded in the video I posted above.
Lake View Guest House
It is a good place to stay with nice clean rooms & washrooms and is well within budget. Charges are anywhere between Rs. 1500 to Rs. 2500 depending on your negotiation skills.
The last known numbers I had for them are 01982 – 264867 or 094193 45362 in case you want to call and book in advance. It provides a great view of the lake from its rooms
Mentok Guest House
Good spacious, neat, and carpeted rooms with a great view of the lake. Washrooms are Western-style however shared which is a drawback for some people. Food is basic but delicious. The tariff would be between Rs. 1500 to Rs. 2500.
Also Read: Clothes for Ladakh Trip – What to Pack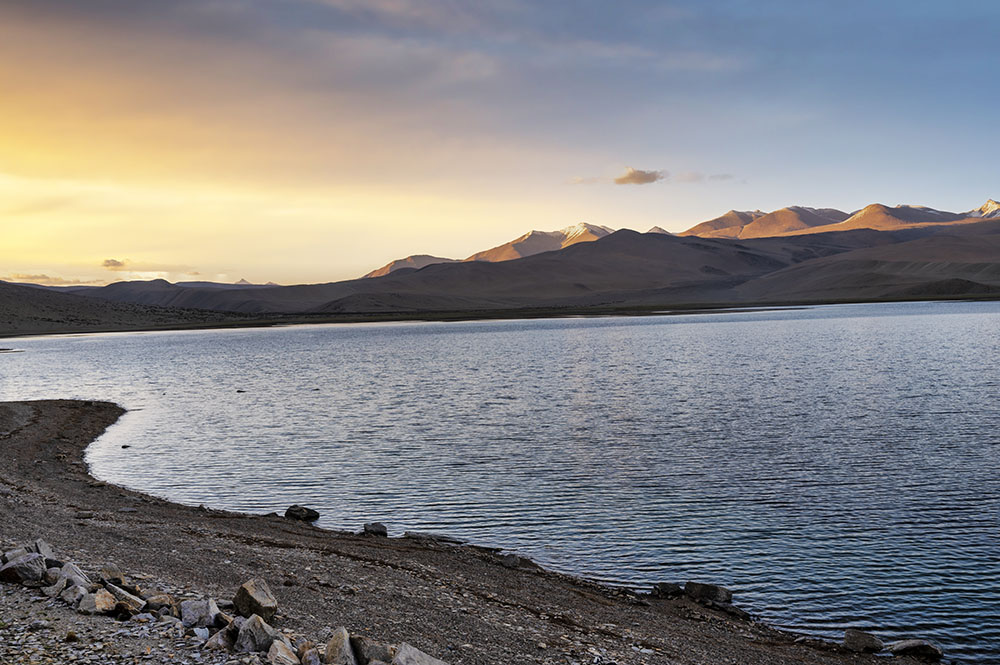 Homestays at Tso Moriri
Homestay in Karzok was an option in the early days of tourism here. At that time, there were not many visitors, and the numbers of campsites and guesthouses were limited.
At that time, the villagers will accept guests for a nominal amount and will provide shelter in their own houses. But with the increase in tourism, almost every villager who could afford to accept guests has now officially named it a guesthouse.
They have extended their houses by a few rooms. Still, if you want to try your luck, you can ask around and may get a good deal. There are only two homestays that I have stayed here in and mentioned below are the details.
Crane Homestay
Their tariff is around  Rs. 1500 to Rs. 2500 for a double bedroom.  It is another simple but decent guest house that has clean rooms and is a good place to stay for a couple of days.
Goose Homestay
It is a great place to stay within budget. It is run by a very humble family. You can easily stay here for as little as Rs.800 – Rs. 1200 per day including meals.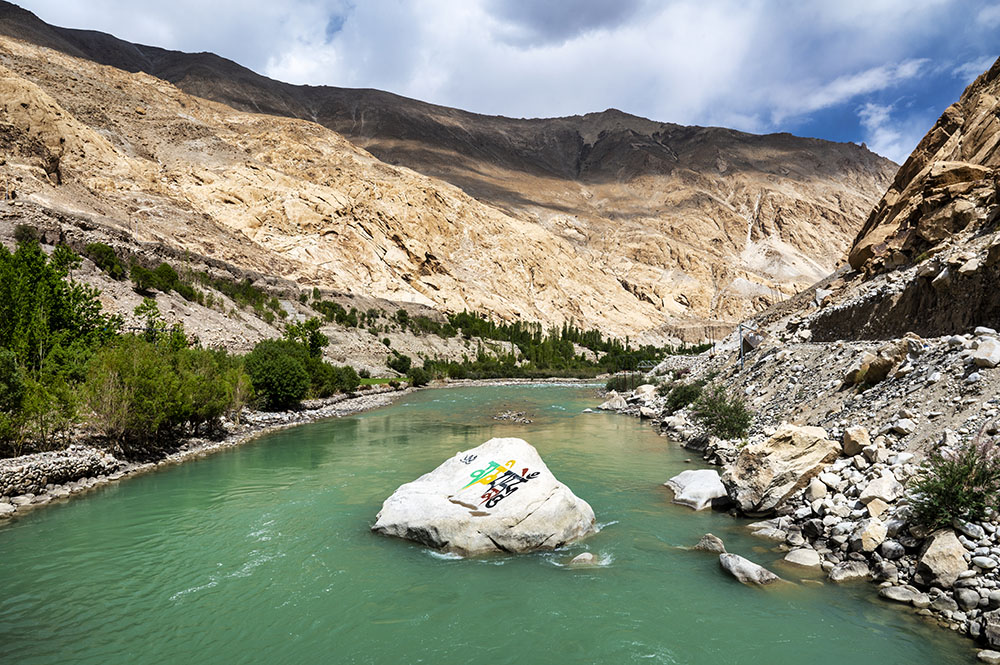 Where to stay at Tso Moriri
The best thing to do would be to reach Karzok as early as possible and negotiate. Please note that Karzok is a very secluded area and if you reach here late, there is a high possibility that all the campsites or guest houses would be full.
You will end up struggling to find a place to stay (this has happened to me) and knocking on doors at night. Hotels at Tso Moriri can get rebooked during the tourist season or at the time of the festival in Karzok Monastery.
Self Camping at Tso Moriri
If you are carrying your own gear then yes, you can definitely camp at Tso Moriri. However, do keep in mind that Tso Moriri is a wetland reserve. What this means is that camping too close to the lake or at its banks is forbidden by the law.
You must camp at a distance. The better way around this would be to speak to a local villager or an existing campsite and pay them off to give you a good spot to camp.
In exchange for the money, they will also let you use their washrooms which is a great option. Take a look at Camping in Ladakh: Preparations and Precautions below for a few other tips on self-camping in Ladakh.
The information above was about guest houses and hotels at Tso Moriri Lake. Mentioned below is information on accommodation available on the three different routes leading to the lake.
Leh to Karzok Direct Route via Chumathang
If you are taking the Karu – Upshi – Chumathang route to reach Karzok, then you can find accommodation in Upshi and then at Chumathang. There are a couple of guest houses near Chumathang Hot Water Springs.
However, reaching Karzok in a day from Leh is very easy. If you started early, you can easily be at Karzok way before sunset hence there is really no point in breaking the journey in between.
If you however would like to stay on the way, then Chumathang is a great choice. It also goes by the name of Hot Spring Resort.
Tso Kar to Tso Moriri
If you are visiting Karzok while going to Leh or coming from Leh via Tanglang La and Moore Plains, the last accommodation available would be at Tso Kar in the form of a Chadar tent and campsites.
There is another Chadar tent at Debring (the bifurcation where you take the turn towards Tso Kar) but it's not permanent. Chances are that you may find it there and you may not. Once you have crossed Tso Kar, there are no more hotels, guest houses, or tents until Karzok.
Pangong Tso to Tso Moriri
If you are continuing to Tso Moriri from Pangong via Changthang Valley, accommodation is available at Chushul, Loma, Nyoma, and Hanle on the way. It can be in the form of paying guests as well as guest houses.
An ideal way to complete this journey would be to reach Hanle from Pangong on Day 1, spend the night there and continue to Tso Moriri on Day 2.
Hotels at Tso Moriri – Conclusion
These were just a few options that I had the details for. There are plenty of other homestays or guesthouses at Karzok and the number keeps increasing with each passing year.
I hope this information on hotels at Tso Moriri was of help. If you have any questions, you can contact me on Instagram and I will be happy to answer. You can also consider subscribing to my YouTube channel and asking your question there.
This error message is only visible to WordPress admins
Error: No feed found.
Please go to the Instagram Feed settings page to create a feed.