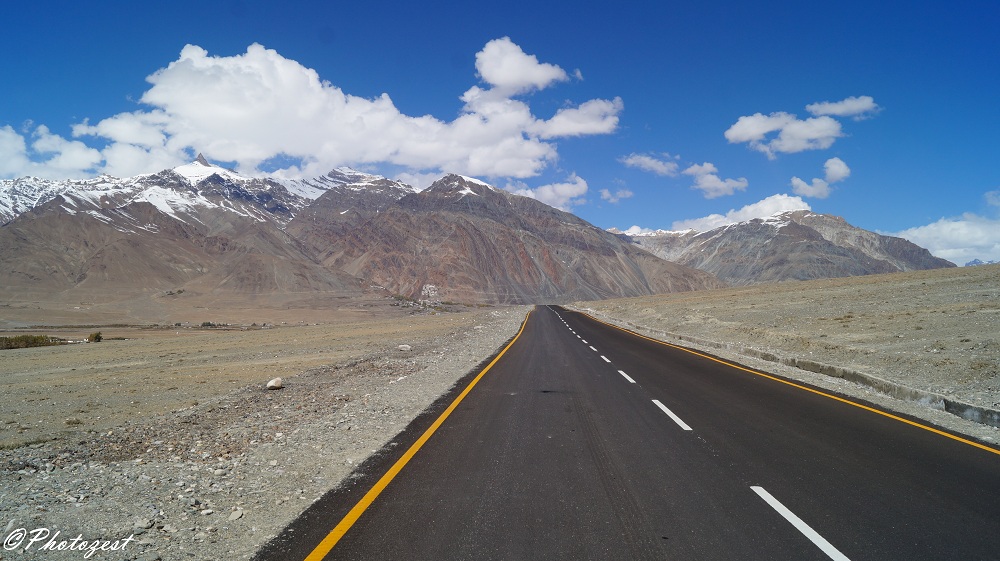 Being one of the remotest regions of our country, traveling to Zanskar valley by public transport can be a little difficult. The valley is connected to the rest of the country by just a single motorable road that remains closed for 6 months a year. Public transport services in Zanskar Valley are available in the form of buses and shared cabs but both are not that easily available.
With that being said, with careful planning and a little bit of patience, you can visit the valley by public transport as well. It is in fact a great way to keep things within a limited budget. Though remote, the region still is well populated and there are several small villages en route and around Padum.
Please note that in this post, I will only talk about your choices of public transport services in Zanskar Valley. If you want to get more information like how to reach, the best time to visit, and sightseeing, please take a look at How to Plan a Trip to Zanskar Valley.
Public Transport Services in Zanskar Valley
The total distance from Kargil to Padum is approximately 230 km. The road conditions are mostly good until Sankoo but after that, you will mostly be on a dirt trail which will terribly limit your speed.
If to reach Padum on the same day is on your mind, you must leave Kargil early in the morning to make it to your destination before dark. By public transport, it is best to break this journey into 2 days. You can reach Rangdum on Day 1 and continue to Padum on Day 2.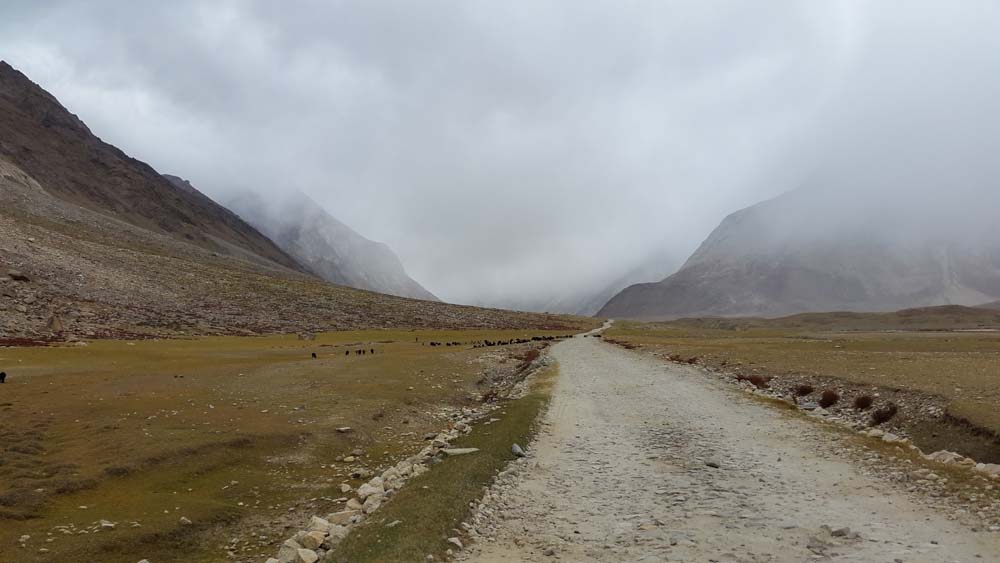 Bus Service in Zanskar Valley
This is the cheapest mode of travel to Zanskar Valley but the frequency of the buses is severely limited. Mostly it is just one or two buses in the entire week.
Leh to Padum Bus
This is a weekly bus that runs from Leh to Padum in a total of 2 days. It starts from Leh in the morning of Day 1 and arrives in Kargil by evening. After a night halt in Kargil, the bus then continues to Padum the next day.
The availability of seats on this bus too is can be difficult as it is mostly a bit crowded from Kargil to Padum. I think it is because it is just 1 bus for the entire week.
Also Read: Accommodation in Zanskar Valley – Hotels, Guesthouses
Kargil to Sankoo and Panikhar
There is a bus service from Kargil to Sankoo and Panikhar every morning. It is a daily service and different than the Leh to Padum bus.
Kargil to Parkachik Bus
There is another bus from Kargil that leaves for Parkachik daily. I am not sure if this is the same bus that goes to Sankoo and continues to Parkachik or a different bus.
Parkachik to Padum
Once you get to Sankoo, Panikar, or Parkachik by any of the buses mentioned above, you can hire a cab from there to reach Padum. Do not count on this though as the number of cabs in Parkachik is severely limited.
If there is no cab available on the day of your arrival, you will have no other choice but to break your journey there and continue the next day when there is a cab available.
Kargil to Padum Bus
It is the same bus that comes from Leh and then continues to Padum. There is no bus that starts from Kargil for Padum. Buses from Kargil go until Sankoo, Panikhar, and Parkachik only.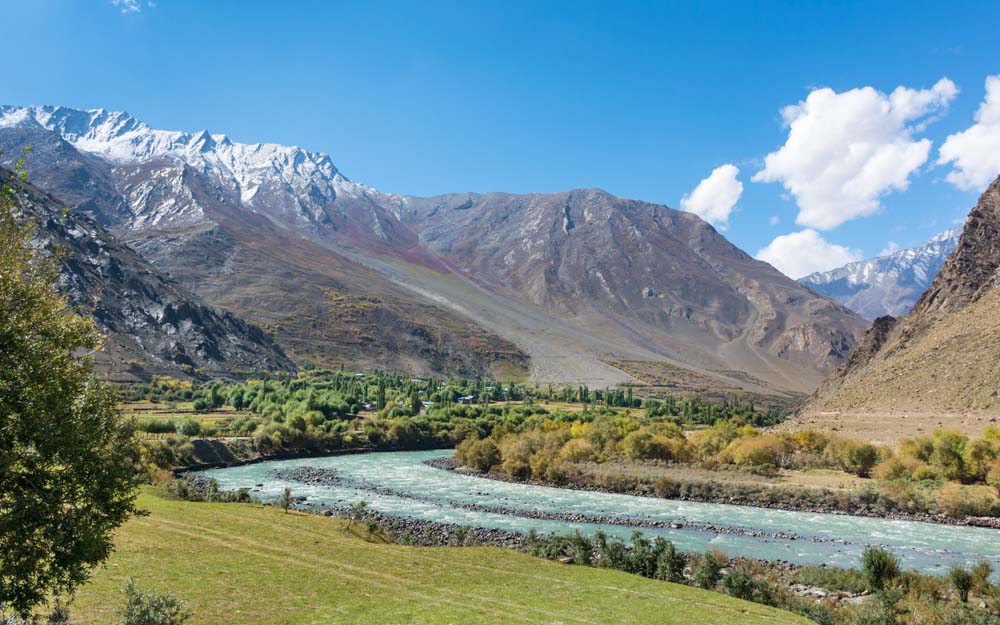 Traveling to Zanskar in a Private Taxi
This of course is the fastest way to travel to Zanskar valley if you do not have your own vehicle. The only catch is that it can be an expensive affair and also a little complicated.
Due to the restrictions imposed by the local taxi unions here, you can only hire a cab for Zanskar valley that has a Kargil registration number. A cab from Leh or Srinagar cannot take you there.
The taxi system in Kargil works on a token basis. So if you want to hire a cab in Kargil for Padum, you can only take a taxi that has a token for your day of travel. This taxi will only be good enough to drop you at Padum but cannot be used for local sightseeing or your drop back to Kargil. For both these purposes, you will have to rent another cab from Padum.
Kargil to Padum Taxi Fare
A private cab from Kargil to Padum will cost you anywhere between Rs. 13000 to Rs. 15000. From Padum, you will hire another cab to bring you back to Kargil which will again cost you about the same.
For local sightseeing around Padum, depending on how many days you hire the cab for and the places you chose to visit, it will cost you approximately Rs. 4000 to Rs. 5000. So the entire affair of visiting the Zanskar valley in a shared cab will cost you close enough to Rs. 50,000.
Also Read: Zanskar Valley Taxi Rates – Updated Rate List
Taxi rates in Padum for Local Sightseeing
To Pishu  – One way Rs. 1800, both ways, Rs 2400
To Rangdum  –  Rs. 4000 &  6000
To Reru – Rs. 1300 &  2500
To Zangla – Rs. 2000 &  3000
To Karsha – Rs. 520 & 690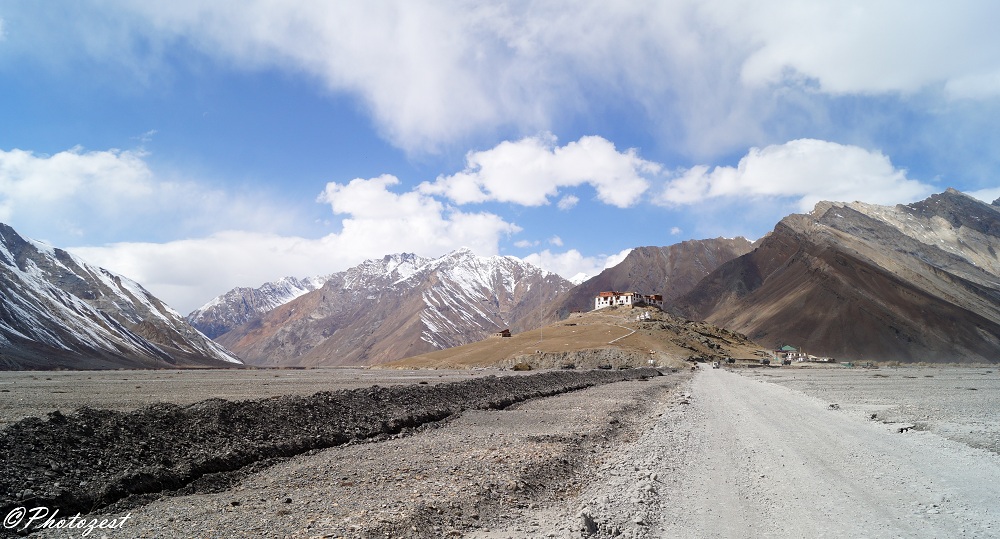 Zanskar Valley in a Shared Taxi
It is the preferred mode of transport for the locals because they are more frequently available than a Bus. You can get a shared cab from Kargil to Padum for approximately Rs. 1500 per person. It is a 12 hrs drive straight with few breaks in between.
In the same way, you can get a cab from Padum to Kargil as well. You can also board shared cabs from the villages in between, like Sankoo, Panikhar, Parkachik, or Rangdum.
Best way to travel to Zanskar Valley



The answer to this question depends on several factors like budget, time in hand, etc. But I think it is safe to assume that the best way to travel to Zanskar is a self-owned vehicle. Public transport services here are severely limited and the fare of the taxis here is enough to burn a hole in your pocket.
If you have your own vehicle, you are free to travel any way you want, anytime you want, take breaks as per your convenience, and travel at your own pace.
Public Transport Services in Zanskar Valley – Conclusion
I hope the information above on public transport services in Zanskar valley was of help. If you have any further questions, please feel free to ask in the comments section below, or at our Community Forum, and I will be happy to answer.