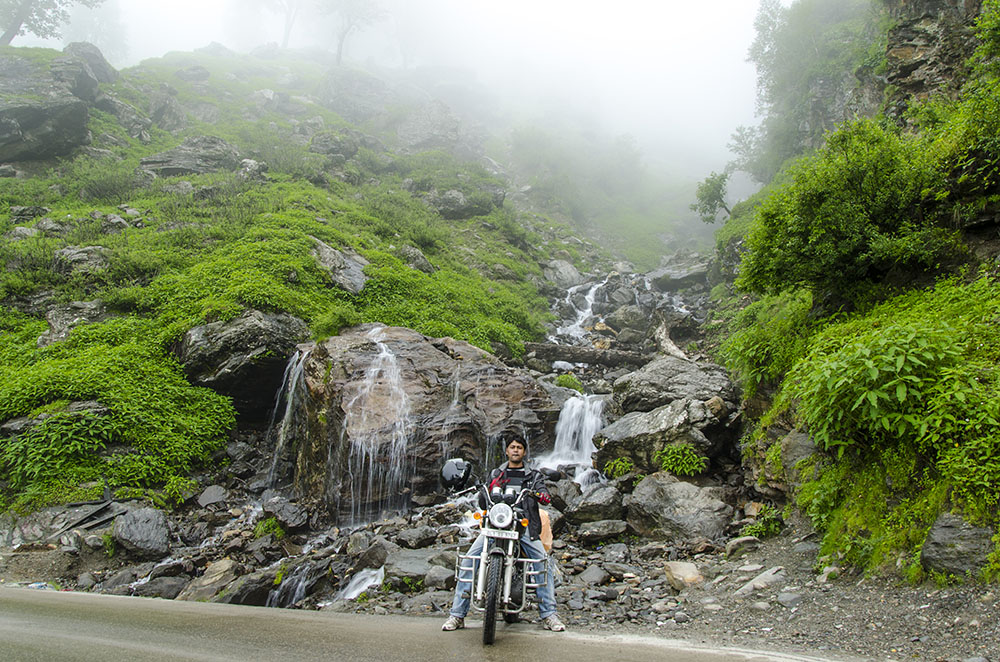 One of the biggest hassles for anyone visiting Manali or traveling to Ladakh or Spiti now is the requirement to obtain Rohtang Pass permits. It is a mandatory requirement without which you cannot visit or cross Rohtang either by Bike or Car. Without the permit, no one is allowed to travel beyond the Gulaba check post.
I totally agree with the point of some drastic steps to reduce the increasing pollution level at Rohtang top. But for tourists, there is no other word than "hassle" that describes this rule better.
All the applied restrictions and limitations made traveling on this route a bit troublesome. Ever since its introduction, the actual restriction and the process to obtain the permits have been revised a few times.
This was done to make it simpler for tourists. I am not sure if it did get simple enough yet but below are some current information on Rohtang Pass permits and how to obtain one.
Also read: How to Plan your Trip to Rohtang Pass
Rohtang Pass Permits
A need for obtaining permits to visit Rohtang Pass is still in effect for all types of vehicles, including motorcycles. Last year there was a lot of confusion around whether motorcycles were exempt but the fact is that they are not.
Even if you are traveling on a motorcycle, you still need to obtain the permit before going towards Rohtang top.
Travel Permits & Tourist Permit
Permits are further broken into two categories. One applies to vehicles traveling only until Rohtang Pass and returning to Manali the same day. This one is called Rohtang Pass Permit or Permit for Tourism Purpose.
The other one is issued to vehicles crossing Rohtang Pass to get to the other side, towards Spiti or Lahaul valley. This one is called Beyond Rohtang Pass Permit or Permit for Travel purposes.
For tourism purpose permits, a daily limit of 800 petrol vehicles and 400 Diesel vehicles is in effect. If you are visiting Manali and would like a short visit to Rohtang, this is the permit you need to get.
There is no vehicle limitation for permits for travel purposes. If you are traveling to Ladakh or Spiti via Manali, this is the permit you would need to obtain.
No permits are issued for Tuesdays as Rohtang Pass remains closed for maintenance work on this day and out of bound for tourists. This however only applies to Tourism permits, not travel permits. People intending to travel to Ladakh or Spiti can travel on Tuesdays as well.
Vehicles coming from another side of Rohtang towards Manali are also not affected by this restriction. There is no permit required to cross Rohtang from Lahaul or Spiti side.
Check Post at Gulaba
Barriers will be set up at Gulaba with a computerized system to verify the permits. For example, if you obtained a permit to cross over Rohtang but tried to use this permit to just visit Rohtang top and come back to Manali, you will be caught at the Gulaba check post while returning.
Please do not attempt this.  There will be barriers on both sides of Rohtang Pass recording the entry and exit of permits and vehicles in a computerized system.
Vehicles found in violation of the above law will be fined and black-listed.
Permits at SDM office, Manali will be issued all 7 days (yes on Sundays too).
Rohtang Pass Permits for Bikes / Motorcycles
As I mentioned above, motorcycles are not exempt from this rule. If traveling on a motorcycle, you will need to obtain an undertaking certificate from the SDM office in Manali. There is however no fee applicable for motorcycles.
Also read: How to Get Rohtang Pass Permit Online?
Rohtang Pass Permit Charges
All vehicles will be required to pay a sum of Rs. 500 as permit fee and Rs. 50 congestion charge, so a total of Rs. 550 per permit.
Buses and Heavy motor vehicles will have to pay Rs. 100 for congestion charge so a total of Rs. 600 per permit.
These charges are however applicable only for tourism purpose permits. For traveling beyond Rohtang (travel permits), you will only have to pay a congestion charge of Rs. 50. There will be no refund if you do not use or try to cancel your permit.
How to get Rohtang Pass Permits
There are two ways to obtain a permit. One is from the SDM office Manali and the other is to get it online. No matter how you apply, this permit is available on a first-come, first-served basis.
Documents required for Rohtang Pass Permits
In order to get a permit for Rohtang La, you will need to produce your pollution under control certificate, your vehicle's registration certificate, and your driving license. Your vehicle should also not be over 10 years old or else you will not get the permit.
Also read: A Few Useful Tips for traveling to Rohtang Pass
How to get Rohtang Pass Permit from Manali SDM Office
You will need to visit the SDM office in Manali and deposit your documents between 10 AM till 1 PM. You will have to visit the office again between 3 PM to 5 PM in order to collect the permits. It will not be handed over to you at the time of document submission.
How to get Rohtang Pass Permit Online
I have explained the entire process of obtaining a Rohtang permit online in a different article How to get Rohtang Permit Online that I will request you to take a look at.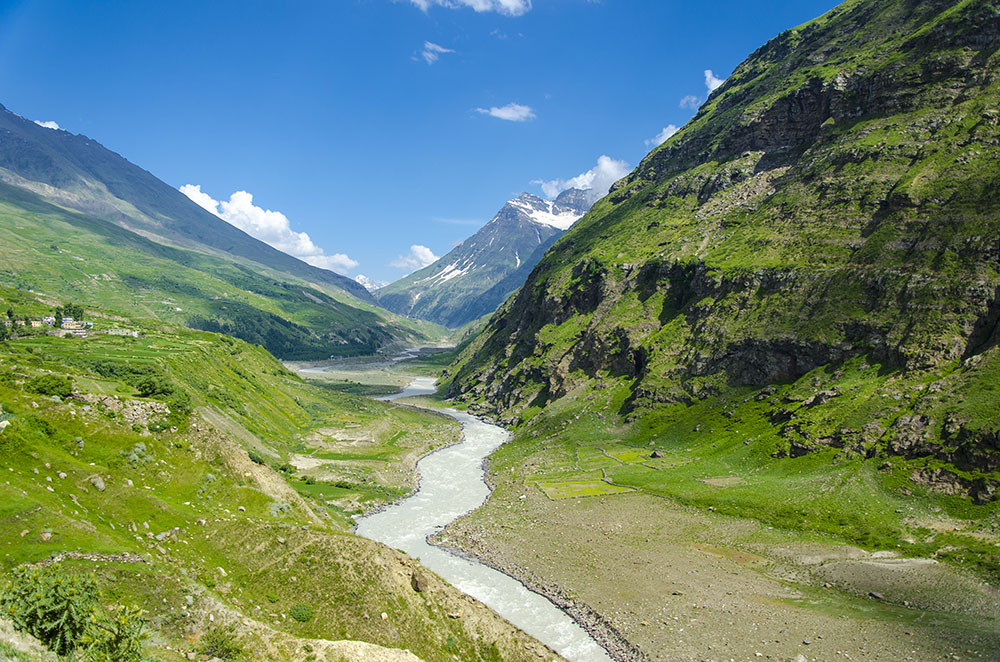 Conclusion
I hope this information on Rohtang Pass permits was of help. If you have any further questions or need any other details, please feel free to ask in the comments section below or at our Community Forum and I will be happy to answer.