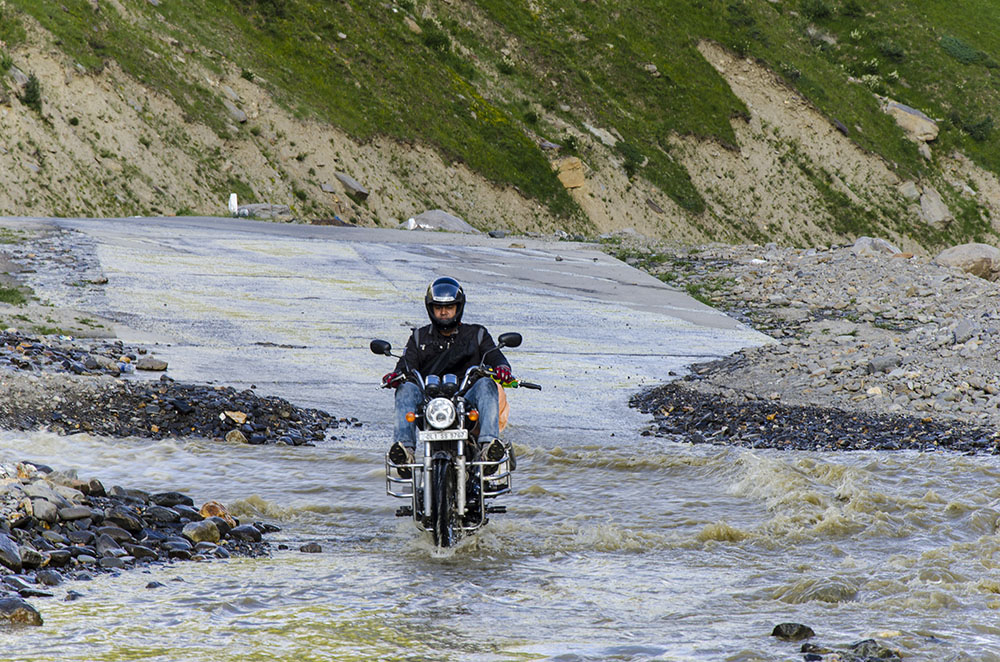 Can you plan a trip to Leh Ladakh in August? The answer is a definite yes. It may not be the best time to go to Ladakh but definitely has several advantages. With that being said, August is also the month of the monsoon which means that it will also bring its own set of challenges.
There are a few things that you will have to keep in mind to ensure that your trip remains hassle-free which I will talk about in the post. From how to reach Ladakh to itinerary planning to your choices of accommodation, every aspect of the trip will have to be planned carefully. Read on to find out more.
If, after going through the article below, you still have any questions, you can contact me on Instagram and I will be happy to answer. You can also consider subscribing to my YouTube channel and asking your question there.
For getting the best hotel rates, motorcycle rentals, and taxi charges, and to organize your trip to Ladakh, you can speak with Kunal @ 9910 402 252. Give him my reference and you will surely get a discounted rate.
[youtube-feed}
How to Plan a Trip to Leh Ladakh in August?
I will break this article into three parts. First I will mention a few key points that you must remember while planning this trip. Then I will suggest an example of an itinerary that you can follow. In the end, I will finish the article with a few advantages and disadvantages of traveling to Leh Ladakh in the month of August.
The information below is specific to the month of August. But for any other details on visiting Ladakh in other months, you can also take a look at How to Plan a Trip to Ladakh – A Complete Travel Guide.
How to reach Leh Ladakh in August?
Ladakh remains open and accessible both by road and air in August. Depending on your own preference, you can either reach here by flight, in your own vehicle, or by public transport.
Srinagar Leh Highway in August
Srinagar Leh highway is declared open sometime in April and remains so until November (or sometimes even early December). So if you are planning a trip to Ladakh by road in August, you will be able to include the Srinagar Leh highway in your itinerary.
Manali Leh Highway in August
The road from Manali to Leh takes a little longer to open than the Srinagar Leh Road and it also closes early. Historically, the road is freed of snow and made accessible to the public around 15th May.
It remains open for the next 5 months and closes around October 15th after it starts to snow at the top of the passes en route. So for a trip to Ladakh in August, the Manali Leh highway can also be a part of your itinerary for either reaching Leh or for the return journey.
By Bus
There is a daily bus between Manali and Leh operated by HRTC. From the Srinagar side, JKSRTC operates a daily bus between Srinagar and Leh.
Both of these buses remain operational in August and are a great way to keep your Ladakh trip within budget. For more details on this topic, you can take a look at the Manali Leh Bus Service and Srinagar Leh Bus Service.
By Private Taxi
The important thing to remember is that a private taxi from either Srinagar or Manali can only take you to Leh. It cannot be used for sightseeing in Ladakh and no driver would even agree to it.
So for example, you rented a taxi from Srinagar. It will drop you in Leh and then you will have to rent another taxi there for visiting places like Nubra Valley or Pangong.
Another point to note is that it will be better to book a taxi in advance. If there are a lot of tourists in Ladakh at the time of your trip, you may have trouble finding a cab for your trip. For more detail, you can also take a look at Leh Ladakh Taxi Rates & How to Book.
By Shared Taxi
Shared taxis also remain available in August. They may not be as cost-effective as a bus but will also not be as expensive as a private taxi. You can find shared cabs to Leh near the bus stand in Manali and from TRC in Srinagar.
On average, it will cost you between Rs. 2500 to Rs. 3500 per person to reach Leh by shared taxi. There is no advance booking for shared cabs and you will have to find one on the spot. For more detail on this, you can also take a look at How I Traveled to Ladakh by Public Transport.
By Flight
At the time of writing this article, there are daily flights to Leh from Delhi, Mumbai, and Srinagar. In the future, there could be flights from other cities as well but for now, these are the three cities that are connected to Leh by Air.
If you are coming from any other city and want to get to Leh by Air, it would have to be a connecting flight. You will have to get to either of these three cities and catch a flight to Leh from there.
Local Commute
In Ladakh, buses on all routes like Nubra, Pangong, and Moriri will be available in August. From the bus stand itself, you can also find shared cabs for these destinations if a bus wasn't available.
Just reach there in the morning and if you can't find a bus for your destination, look for a shared taxi which is mostly a Sumo or Bolero. Fare per person will be a little higher than the bus but these are more frequent and easily available.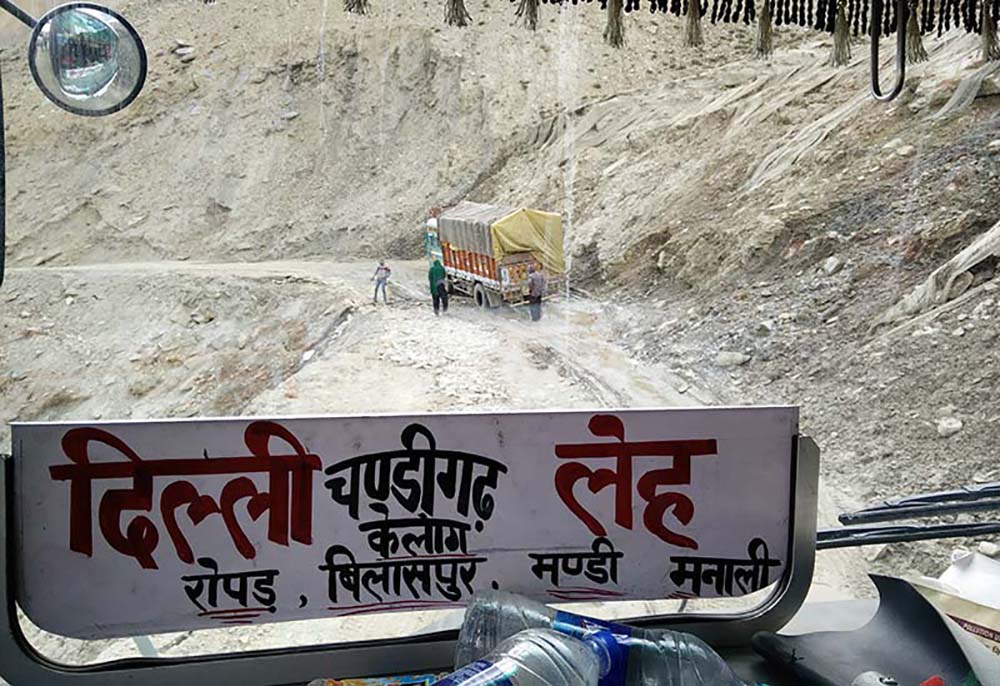 Where to Stay
You will have no problem finding a place to stay. All hotels and guest houses at this time are completely operational and you will easily find accommodation per your taste and budget. This applies to finding accommodation in Ladakh, Zanskar, and on the roads leading to Leh from Manali and Srinagar.
Whether or not to book in advance is completely your decision. Usually, it is May and June when finding a hotel in Ladakh becomes challenging. For a trip in August, you should be able to find a hotel on the spot as well.
But with that being said, it wouldn't matter much even if you booked in advance. You will probably get charged the same amount on the spot as well.
So if you want to avoid the hassle of hotel hunting, book your stay. If you would rather check out the hotel yourself before deciding to stay there, it would be better to book an on-the-spot deal.
Places to visit in Leh Ladakh in August
Every major and minor tourist attraction in Ladakh can be visited in the month of August.  Let me give a breakdown of different tourist places in Ladakh that you can include in your itinerary while visiting Ladakh in August.
Nubra Valley in August
Nubra Valley remains accessible throughout the month of August. You will easily be able to reach Nubra from Leh directly via Khardung La or from Pangong by Shyok Road.
All internal areas in Nubra Valley including Diskit, Hunder, Turtuk, and Panamik will also be open in August. Since this is the peak tourist season, all tourism-related businesses including hotels, guest houses, and guides will be open for business.
Diskit and Hunder are where most of the tourists stay but you can find accommodation in other places like Turtuk, Panamik, and Sumur as well.
Pangong Lake in August
Pangong Tso remains open and accessible in the month of August. A trip to the lake is ideally a 2 days journey. You travel from Leh to Pangong on Day 1, stay there for the night, and return to the city on Day 2.
There are numerous campsites on the banks of Pangong where you can find accommodation. If you want to stay within cemented walls, then you can look to stay as a paying guest at Spangmik or at any of the guest houses in Man or Merak.
You can also visit from Leh to Pangong Lake in one day but that will just mean that you spent most of your time on the road. Nonetheless, it can still be done.
You just need to ensure that you take an early start from Leh, possibly by 6 AM so that you have some time to spend at Pangong before you return.
Another way to plan the trip is to first go to Nubra Valley on Day 1 and then continue to Pangong from there via Shyok Road on Day 2. The connection road between Nubra and Pangong will remain open in August.
Also Read: Leh City Travel Guide
Tso Moriri in August
After Nubra Valley and Pangong Tso, Tso Moriri is definitely the third most visited place in Ladakh. This freshwater lake may be smaller in size than Pangong but is no lesser in beauty.
Like Nubra and Pangong, Tso Moriri too remains open in August. Accommodation here is available in the form of small guest houses and homestays.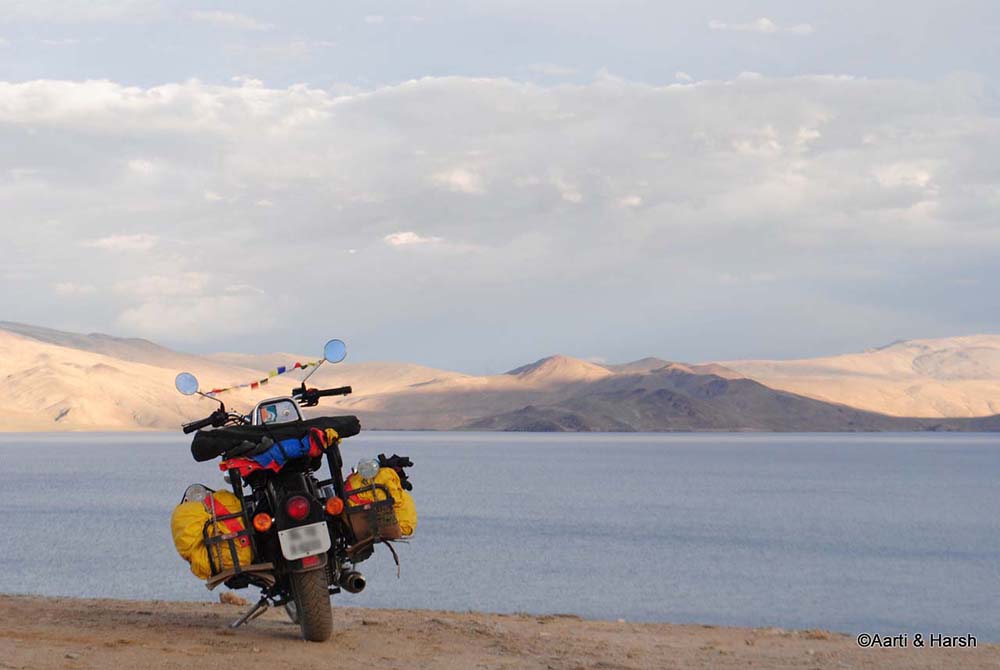 Chushul Route & Hanle

The direct route from Pangong to Tso Moriri via Chushul too is open for tourists at this time It is ideally a 2 days journey with a night halt at Hanle but if you wanted to, you can make it directly to Karzok as well.
Reaching Hanle in August will also not be a problem. For more details, please read How to Travel directly from Pangong Tso to Tso Moriri.
Sham Valley

The road between Leh and Kargil actually remains open all year long so you will definitely be able to visit places like Gurudwara Patthar Sahib, Indus Zanskar Confluence, Magnetic Hill, Lamayuru Monastery, Mulbekh Maitreya, Moonland, etc.
If you were traveling on the Srinagar Leh Highway, then all these places will fall on the way and you can cover them all by taking short sightseeing breaks.
Sham Valley is actually the area around the villages of Likir, Suspool, and Hemis Shukpachan. It is best known for its trek routes and is among the least visited places in Ladakh. To know more, please read How to Plan a Trip to Sham Valley.
Umling La
Umling La remains accessible in the month of August and you can include it in your itinerary. You will first have to reach Pangong, then Hanle via Chushul, and then plan a day trip to Umling La pass from there.
Zanskar Valley in August
Zanskar Valley will be accessible in August. The most common way of including it in your trip plan would be to reach Ladakh from Manali and then return to Srinagar while covering Zanskar on the way.
The entire route from Kargil to Padum is open in August and you will also be able to find public transport on it. An ideal way to plan this trip is to have at least 2 days in your itinerary for Zanskar.
On Day one, you can reach Padum, and then the next day, you can either return to Kargil or go straight to Manali via Shinku La. If you have time, then stay for a day in Zanskar and explore other places while making Padum your base.
Snow in Ladakh in August
The chances of finding snow are very less in the month of August. Whatever little snow you will find will only be at the top of the passes.
Catching a live snowfall will be tough. You probably won't get one unless you were extremely lucky. Snowfall in August may happen atop passes like Khardung La and Chang La sometimes but definitely not in the lower areas.
Ladakh Weather in August
The weather in Ladakh in August will actually be warm and pleasant. Days will be moderately warm and you can actually walk around just wearing regular summer clothes. Nights however will definitely be cold and you will need to put on a jacket and some light woolens.
Monsoon arrives in the latter part of July and remains throughout the month of August. If it rained too heavily, it can cause flash floods as well.
The rain is mostly limited to areas near Manali or Kashmir but due to global warming, this is changing fast. There may not be a heavy downpour in Ladakh but do not be surprised if it continues to drizzle the entire day and night. If it does, there will definitely be snowfall at passes like Khardung La and Chang La.
Usually, the temperature in August will be between 20 to 30 degrees Celsius during the day and 10 degrees Celsius at night. But this will also depend on where you were. For example, if you were camping near Pangong Lake, the temperature will definitely get close to 0 degrees at night.
Clothes to Pack
When you are packing clothes for the Ladakh trip in August, there are necessarily two things that you should keep in mind. First is that you should pack clothes that you can wear in layers. The second thing is to bring clothes that will not take long to dry.
What it means is to pack clothes that you can wear on top of one another, in layers. The weather in Ladakh is a bit tricky and will fluctuate highly depending on the time of the day and place you are at.
One moment you will be cold standing in the shade and then will start to feel hot when you step in the sun. So carrying heavy woolens will really not work and neither will all light cottons.
You should carry your regular T-Shirts and shirts, a few light woolens, and then a thick windproof, and waterproof jacket with a hood to protect your head, neck, and face.
If you were on a motorcycle trip, you are running a high risk of getting drenched in the rain. In this case, pack clothes that can dry faster, polyester for example.
The benefit of fast-drying clothes will be that you won't even have to spread them out somewhere. Even if you got wet somewhere, they will dry out in a few minutes while you continue riding. For more details on this topic, please take a look at Clothes for Ladakh Trip – What to Pack?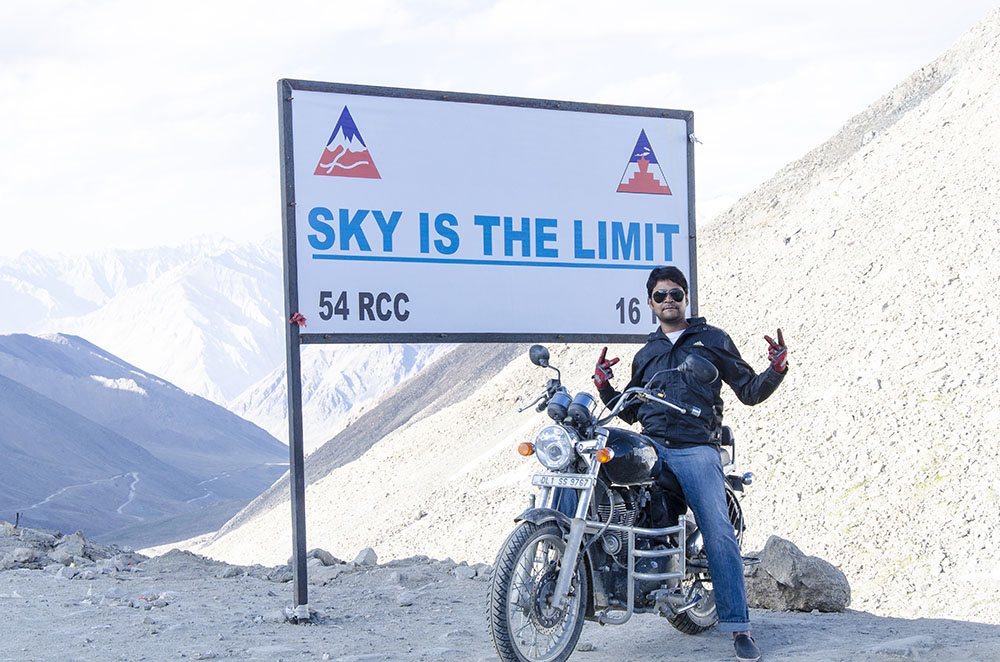 Mobile Network & Data Connectivity
BSNL has the largest network in Ladakh and works even in the remotest areas. The problem however is that the voice clarity may or may not be that good. The network is intermittent and will come and go as it pleases. Data connectivity would either be slow or not available at all.
Airtel and Jio work very well in Leh and Nubra Valley with 4G data speed. You will get reception even on Leh Kargil Road with these networks.
All other networks including Vodafone and Idea only work in Leh City. You will not get any service on these networks anywhere else in Ladakh.
The most important thing to remember is that only a postpaid phone works in Ladakh. If you have a prepaid connection, it will stop working the moment you land in Leh. For more details, please take a look at Mobile Network & Data Connectivity in Ladakh.
Acute Mountain Sickness
The chances of suffering from altitude sickness are greatest if you were catching a flight to Ladakh. In order to handle it better, I will highly recommend that you rest in Leh City for an entire day after landing there.
Do not travel anywhere and stay at your hotel only. If you feel better by evening, then you can step out to see the market and local places like Leh Palace and Shanti Stupa, etc.
Pangong Tso and Tso Moriri are where most people suffer from AMS. You must keep these places towards the end of your itinerary. On the Manali Leh route, Sarchu and Pang are at the highest altitude and you will definitely feel some symptoms of AMS here.
If you are coming from Manali by road, Sarchu and Pang are the places where you will most like feel symptoms of altitude sickness. The journey from Srinagar is relatively gradual in terms of altitude gain and has lesser chances of AMS.
For a very detailed version of the information on AMS and tips on how can you tackle it better, please read How to Handle Acute Mountain Sickness in Ladakh.
Ladakh Inner Line Permit
No matter how you arrived in Ladakh, everyone is required to obtain Inner Line Permit in order to visit areas of Ladakh. This permit is a mandate and without it, you will not be allowed to travel any further than Leh City.
There are Army check posts between the routes where you must submit photocopies of your permit. After COVID, the process to obtain an inner line permit is all online now. For more details, please read How to Obtain Inner Line Permit for Ladakh.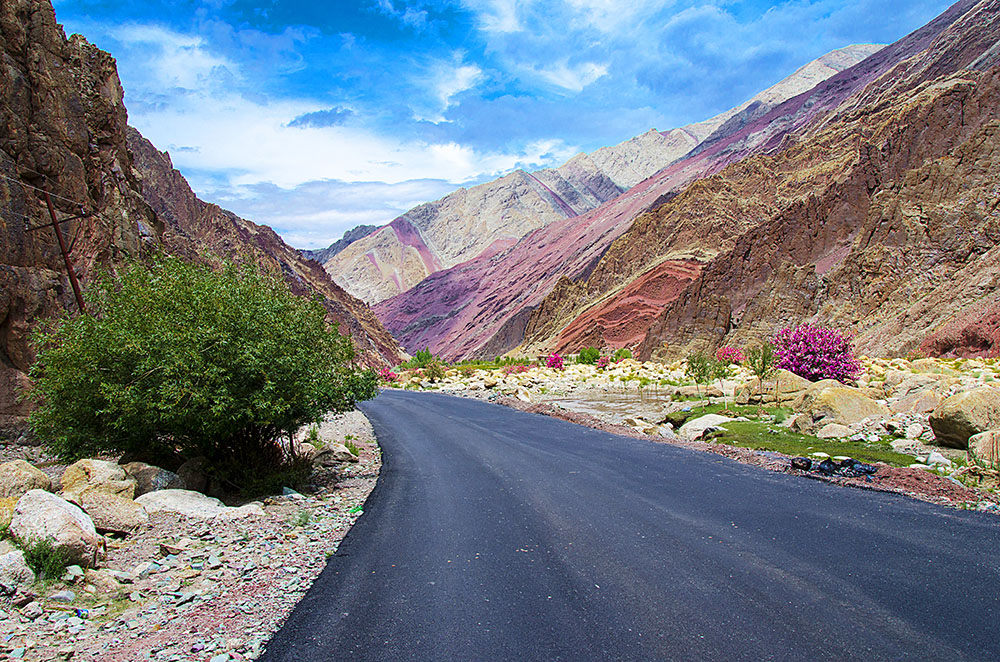 Minimum Time for Ladakh Trip
There are a lot of factors that will decide the final answer to this question like your budget, mode of travel and preference, etc. But to give a straight answer, 7 days minimum if you were flying into Leh directly, 10 to 11 days for a road trip, and 14 days for a trip by public transport.
Keeping the above timings in mind, I will now suggest a few examples of itineraries that you can refer to for your trip to Ladakh. I am keeping the plan as comprehensive as possible but if you were short on time, you can remove any of the places and skip days.
Also read:  When is the Best time to Visit Leh Ladakh?
Itinerary for Visiting Ladakh in August
So if you had a total of 14 days, below is how you can travel. For the sake of this article, I will assume that you are traveling from Delhi. If your starting point was different, then only the journey for the first and last day will change, the rest of the details will still apply.
Delhi to Jammu – Day 1
Jammu to Srinagar – Day 2
Srinagar to Kargil – Day 3
Kargil to Leh – Day 4
Leh – Day 5
Leh to Diskit – Day 6
Diskit to Turtuk to Panamik – Day 7
Panamik to Pangong via Shyok – Day 8
Pangong to Hanle – Day 9
Hanle to Karzok – Day 10
Karzok to Pang – Day 11
Pang to Jispa – Day 12
Jispa to Manali – Day 13
Manali to Delhi – Day 14
Let me also share a few alternate versions of this journey. I will suggest three different itineraries. First, if you started from Srinagar (which I did above), second if you started from Manali, and third if you flew into Leh directly.
Itinerary for Ladakh Air Trip
If you caught a flight directly to Ladakh, your journey can be as mentioned below.
Arrive in Ladakh. Take rest and arrange permits – Day 1
Ladakh to Lamayuru to Ladakh (Sham Valley Tour) – Day 2
Leh to Diskit – Day 3
Diskit to Pangong via Shyok – Day 4
Pangong to Leh – Day 5
Leh to Tso Moriri via Changthang – Day 6
Tso Moriri to Leh via Tso Kar – Day 7
Buffer Day – Day 8
Fly Out – Day 9
Manali to Leh by Road in August
If you started from Delhi and reach Ladakh via Manali, your plan can be like the one below.
Delhi to Manali – Day 1
Manali to Jispa / Sarchu – Day 2
Jispa / Sarchu to Leh – Day 3
Leh – Day 4
Leh to Diskit – Day 5
Diskit to Pangong via Shyok – Day 6
Pangong to Hanle – Day 7
Hanle to Tso Moriri – Day 8
Tso Moriri to Leh via Tso Kar – Day 9
Leh to Kargil – Day 10
Kargil to Srinagar – Day 11
Srinagar to Jammu – Day 12
Jammu to Delhi – Day 13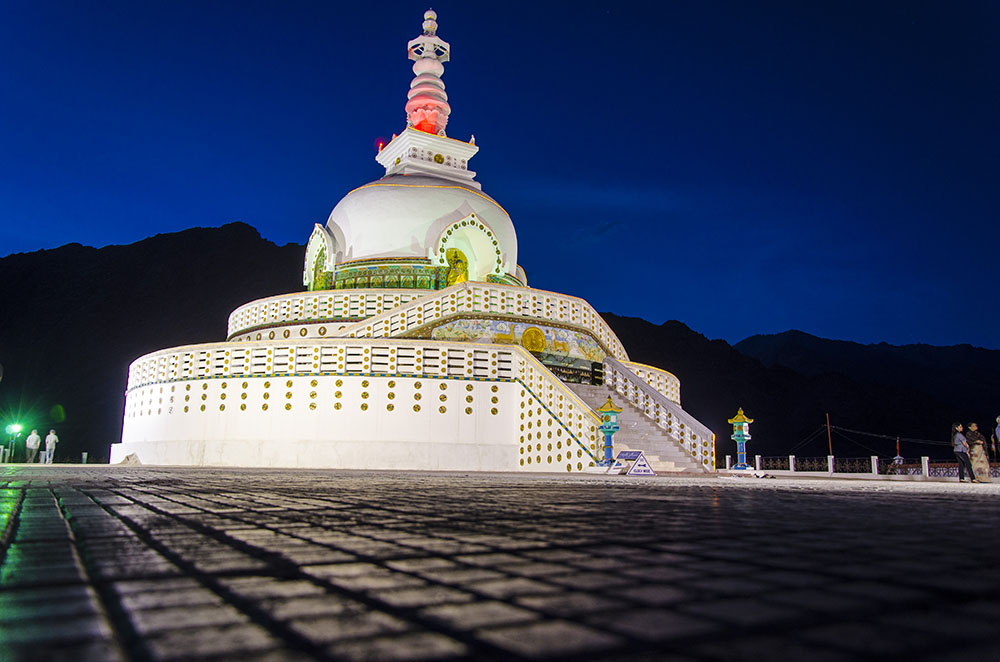 Monsoon Season in Ladakh
The first thing that you need to know is that Ladakh (Lahaul & Spiti too for that matter) is in a rain shadow area, which means that it either gets very little rain or no rain at all. But, all thanks to global warming, there is really no telling for sure where will it rain now and when.
Sometimes the top of passes like Khardung La and Chang La may get heavy showers which can cause landslides which further results in a temporary roadblock.
If you were lucky, you may not encounter rain in Ladakh at all but will definitely do so before you get there near areas like Manali, Keylong, Jispa, Srinagar, Sonamarg, and Zojila, etc. It can rain at any time and you must prepare accordingly.
Also read: A Comprehensive Road Map of Leh Ladakh
Independence Day in Ladakh
This is a very important factor that you need to keep in mind. An ideal Ladakh itinerary would keep both Manali Leh and Srinagar Leh highways as part of the journey.
Traveling from Manali will not matter much even around 15th August but it will make a huge difference while traveling via Kashmir. Security at this time goes up and the entire region remains on high alert until Independence Day passes by peacefully.
So if you were traveling in the first half of the month or in the same week of 15th August, then be prepared to feel the heavy army presence. Mobile and internet services getting shut down temporarily is common.
While traveling to Ladakh in August, my recommendation would be that you plan towards the latter half of the month, after independence day or in the first week itself.
Also read: How Safe Ladakh is for Tourists?
Water Crossings
You will find these in plenty all across the route. If you were traveling by car, then make sure you are bringing one with good ground clearance. Crossing these water streams and slush areas would be tough if your car did not have good GC.
If you were on a motorcycle trip, then you need to keep this in mind while you pack your bags and decide which shoes to bring.
Rubber Sandals that can cover your entire feet can be a good replacement to make sure that you do not end up wetting your shoes at every water crossing.
Carry clothes and all your belongings in waterproof bags and even then, wrap those bags in plastic sheets or tarpaulin before you rope them on a motorcycle.
Always carry extra plastic bags and tarpaulin just in case the one you are using gets torn. Keep your electronics, wallet, and important documents wrapped in a plastic sheet all the time.
Carry a good quality rain suit because you definitely do not want to continue riding in such cold temperatures while you are soaking wet.
Changing clothes every time you get wet is also practically not possible. Your shoes too must be waterproof. Pack clothes that are light in weight and will dry fast enough. If you can, do carry an umbrella as well.
Before you start on your trip, get your motorcycle serviced and the entire wiring checked to ensure there is no wear and tear that may cause a short circuit in the rain.
Check your tires before you start on the trip. If the tires are old and worn out, replace them. Ride in a lower gear very slowly through the slush. Ride through the tracks made by four-wheelers and trucks as the slush is less there.
Also read: How to Drive Safely to Ladakh?
Driving Tips
One thing that you need to be ready for is driving through slush and water crossings in August. There are several areas on both highways where rain plays havoc creating a lot of slush, like Rohtang on the Manali Leh highway and Zoji La on the Srinagar Leh highway.
Heavy rains can wash away parts of narrow roads leaving vehicles struggling through slushy bends. Taking your car across such stretches can be a challenge and you need to be extra careful while doing so.
While crossing a nallah in a car, please stop for a minute, step out, inspect the crossing, and then take your car across very carefully. If you are still unsure then wait for a little while for another car to arrive and follow its lead.
Stay in the first gear, do not half-clutch, and cross over in a single go while maintaining momentum.  If there is a slush around, then ask your fellow travelers to step out of the car so that they can help push the vehicle if you get stuck.
Accelerate slowly to ensure that your car doesn't skid. You really need to go easy on the gas to avoid your wheel spinning. Avoid any sudden movements on the steering, accelerator, or brakes as this may send your car spinning.
Why Visit Ladakh in August
So what is the good part about a Ladakh trip in August or Monsoon? The answer is the lush green vistas that you will witness throughout the journey.
No matter which road you travel from, you will be treated with greenery all around until you enter Ladakh. The entire drive is so scenic that it will leave you in awe. If you have even the slightest interest in photography, you will be reaching out for your camera at every turn.
The drive from Manali to Jispa will be a memorable one. The entire Kashmir valley, Sonamarg, and Drass will be the heaven that it is famous for being.
Except for the areas affected by water crossings and landslides, BRO would have restored the roads by August which means that you will be riding/driving on freshly laid tarmac.
Since it is the peak tourist season, all hotels and accommodation places are open in the entire region so you will have no trouble finding a place to stay anywhere.
Conclusion
I believe that covers most if not all that you should know about visiting Ladakh in August. If you have any questions, you can contact me on Instagram and I will be happy to answer. You can also consider subscribing to my YouTube channel and asking a question there.
This error message is only visible to WordPress admins
Error: No feed found.
Please go to the Instagram Feed settings page to create a feed.