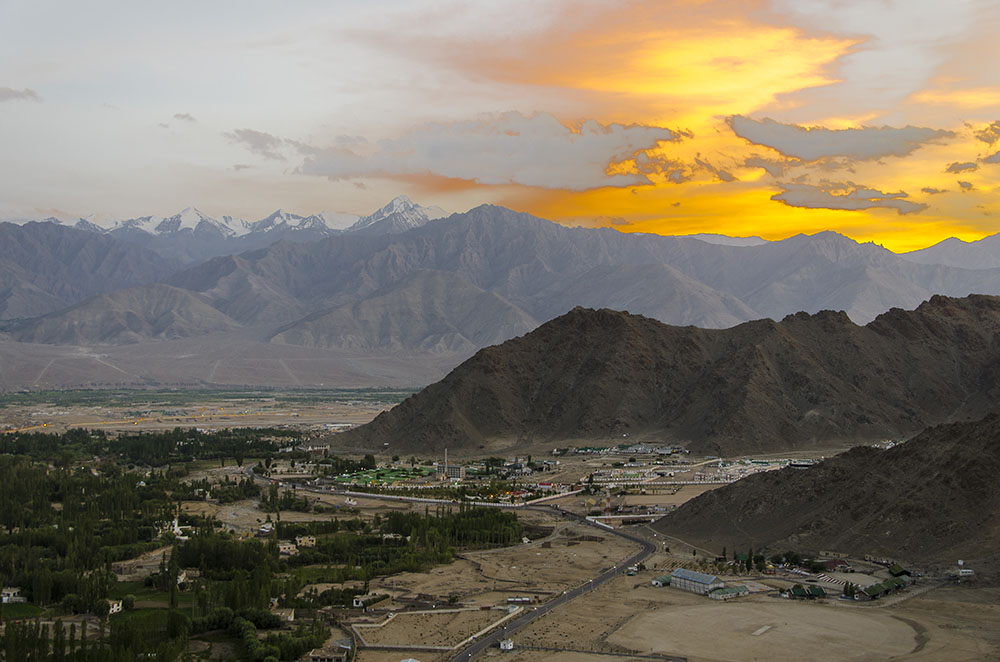 A trip to Leh Ladakh in 3 days is possible if you are short on time. But there are a lot of things that you will have to consider before finalizing this plan. Traveling by road is definitely not an option and you will have to catch a flight. In this post, I will talk about how you can plan your Ladakh 3 days trip.
You can either pick one of these or amend it to draft your own travel plan. Either way, it will be enough to at least give you an idea and get started. If you have any other questions,  you can contact me on Instagram and I will be happy to answer. You can also consider subscribing to my YouTube channel and asking a question there.
To organize your trip to Ladakh, book a taxi, rent a bike, or get the best hotel rates, you can contact Kunal @ 9910402252. From luxurious hotels to budget stays, he can help get you the best rates possible.
Ladakh 3 Days Trip
Before we being though, quite honestly, I would advise against planning to visit Ladakh in 3 days. There are several reasons behind this. The first and foremost is high altitude sickness. Secondly, there is not much that you can see with only 3 days in hand. You will barely touch Ladakh and come back.
The third reason is the financial aspect of it. Even though it is only 3 days, this trip will surely cost you a bit, including the money you will pay for your flight and the taxi charges.
High Altitude Sickness
A trip to a place like Ladakh means that you will be bringing your body to heights that it has never been to before. It becomes of utmost importance that you give it ample time to acclimatize. A slow gain in altitude and an ample amount of rest is the way to do it.
But covering Ladakh in 3 days means that you will do the exact opposite of it. You will be rushing through for the most part of the trip which may trigger the symptoms of acute mountain sickness. Is it serious? Yes, tourists have in fact died in Ladakh because of altitude sickness.
So it is definitely something to think over. For more details on how to handle AMS, please read How to handle acute mountain sickness in Ladakh.
Sightseeing in Ladakh
The second reason is from the point of view of sightseeing. A trip to Ladakh is not an everyday affair. It is not your usual weekend getaway where you can just pack your bags and go. Who knows how long it would be before you are able to plan another trip to Ladakh?
So you need to ensure that when you get here, you cover as much as you can. 3 days however is not ample time for that. Ladakh is an endless list of tourist attractions and places that you must visit. You can spend weeks here and still not be done with it all.
Trying to wrap up Ladakh in 3 days would mean that you will miss several places and will only visit a few; that too in a rushed manner.
Budget
The third reason will involve the overall cost of the trip. There is no way that you can make this a complete road trip or rely on public transport. You will have to catch a flight to Leh, either rent a private taxi or motorcycle and then take a flight back home.
Unless you got a really good and cheap deal on air tickets and rented a motorcycle for 3 days, your total budget for the trip will shoot up way too high.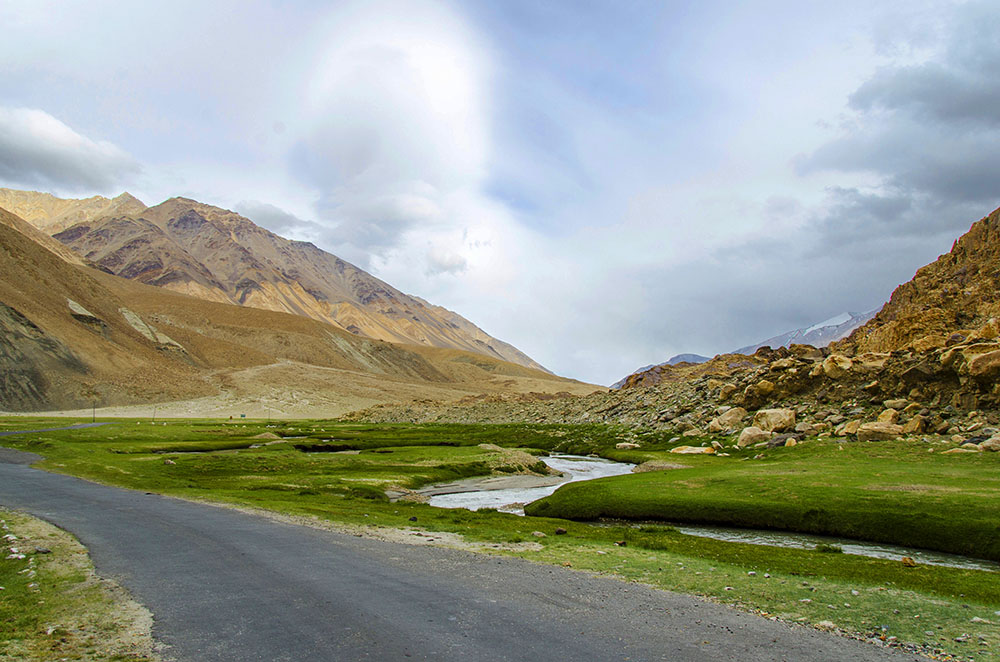 Ladakh 3 Days Itinerary
With the above being said, the fact however still remains that not all of us can afford to be away from our regular lives and work for several days altogether. If you too fall in the same category and would like to make an extremely short trip to Ladakh, below is how you can do it.
Day 1: Arrive in Leh
Most of the flights to Leh arrive in the earlier part of the day which means that you will have this entire day to yourself. Several important things that you will need to take care of today and you will need to start working on them the moment you land.
The first is to find a hotel and check in which is kind of an easy deal. No matter what your budget is, you will easily find a place to stay in Leh.
Arrange Permits
The second will be to arrange an Inner line permit which is a must to visit places like Nubra Valley and Pangong Lake. This permit can be applied for either online or arranged from the DM office in Leh. Please read How to Obtain Inner Line Permit for Ladakh for more details.
Arrange Transport
The third thing that you will need to take care of is to arrange your mode of travel for the next two days. You can either hire a private taxi or rent a motorcycle after you land in Leh.
In case you hired a taxi, you can book in advance and have the driver pick you up from the airport itself. In the case of a motorcycle, it is best that you first reach Leh, and check out a few motorcycles to ensure they are working in the best possible condition before you rent them. Read How to Rent a Motorcycle in Leh for some important tips on renting a bike there.
Sightseeing in Leh
After taking care of this, you can either choose to rest at Leh or do some local sightseeing in the town. Leh Palace, Shanti Stupa, local markets, and monasteries are some of the places you can visit.
Please note though that since you caught a flight to Leh, chances are you will be suffering from acute mountain sickness all day long. You are however short on time so you really have no way around it.
Take the day a bit easy, do not rush or exert yourself and chances are that you will be fine by the next day morning. If your condition worsened, seek medical help immediately.
Also read: What clothes should you pack for Ladakh Trip
Important tips
A couple of things you can do to make your first day a bit easier is to first book a hotel in advance. Since you will be staying there for just a day, location is not much of an importance.
The second would be to book a taxi rather than relying on a motorcycle. Suffering from high altitude sickness will just make it more difficult to ride around a motorcycle.
Have your driver pick you up from the airport and drop you straight at the hotel. Since your permits too will be already arranged, rest all day long. If by evening you feel better, then you can visit the local places in Leh that I mentioned above.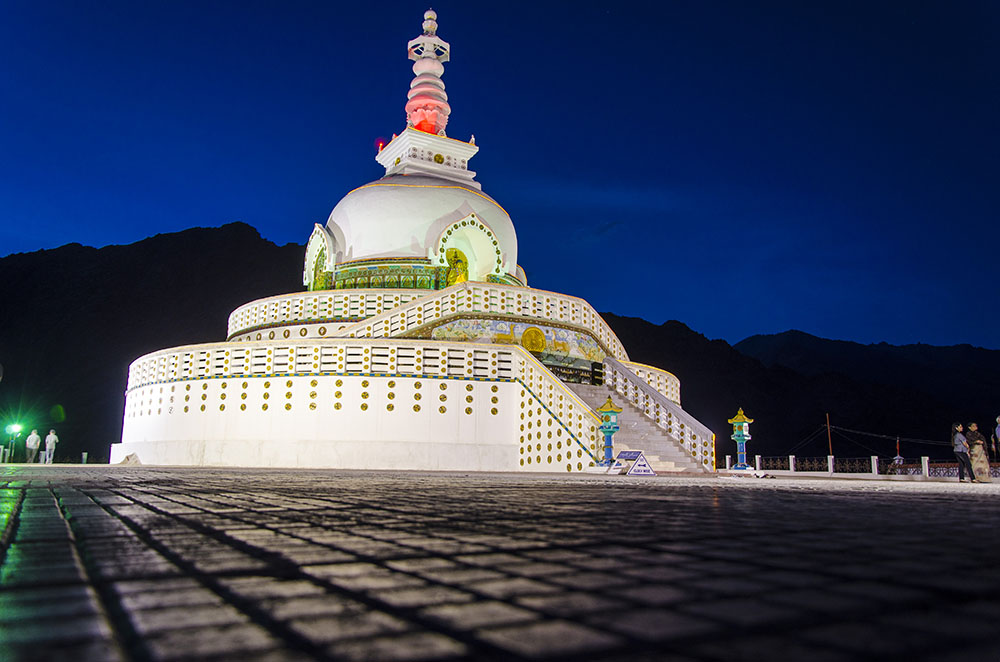 Day 2 – Leh to Diskit
Today you will be making a day trip to Nubra Valley so it is very important that you start as early as possible from Leh. Start at around 6 AM and take the road towards Khardung La,  once known as the world's highest motorable road.
Have a cup of tea at the army-run canteen at the top and descend on the other side to Nubra Valley. Reach as far as Hunder and Diskit. It is easily a 5-6 hours drive depending on your speed and the breaks you take.
Find a hotel in Diskit or Leh and check in. Take some rest and do local sightseeing in Nubra Valley. You can visit the Diskit Monastery and see the tall Buddha statue there. Drive to Hunder and see the sand dunes and double-hump camels.
If time allows, you can also drive to the other side of the valley, to Panamik. The hotel water spring in Panamik is definitely worth a visit.
Another way to spend this day would be to not go all the way till Diskit. Rather, start early in the morning, go up until Khardung La, and then return to Leh. This should not take you more than 5-6 hours at most.
Once back in Leh, take a drive towards Sham Valley on the Srinagar Leh highway. You will see the Indus – Zanskar confluence, Magnetic Hill, and Gurudwara Patthar Sahib on the way. After sightseeing, you will return to Leh by evening.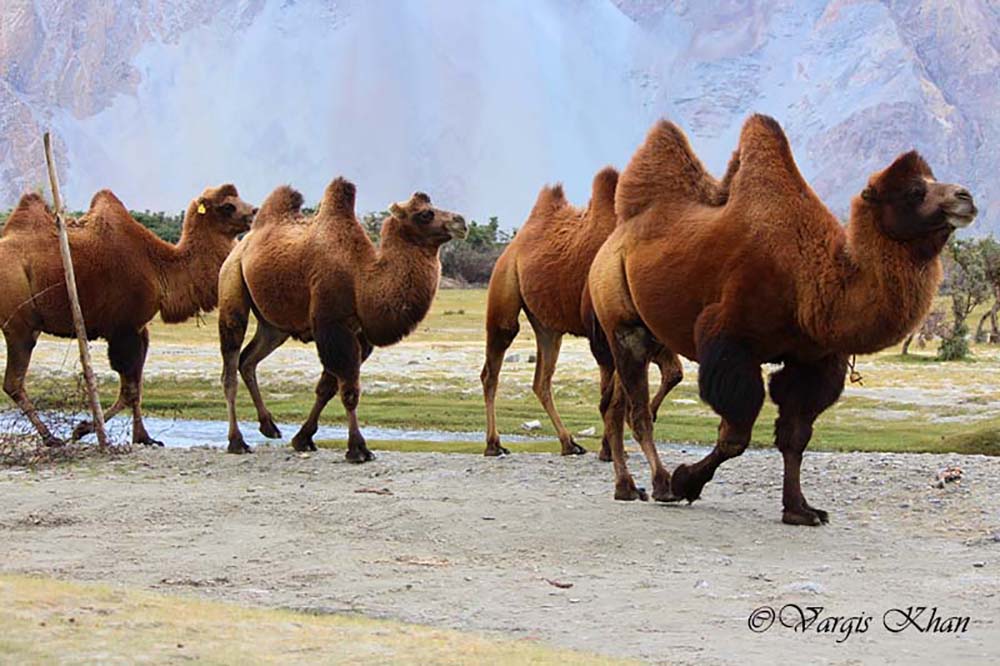 Day 3: Diskit to Pangong Tso to Leh
On day 3, you will make a day trip to Pangong Tso. For this, you will take the direct route from Nubra Valley to Pangong via Shyok Road.
You will have a lot of distance to cover today so it is of utmost importance that you start by the first light of the day. The drive from Nubra Valley to Pangong will take you about 6-7 hours so you should get there before noon.
Spend a couple of hours at the lake and have lunch at one of the dhabas there. Pangong to Leh is about 6 hours of a road trip. So you should target to start by 1 pm latest so you can arrive at your hotel in Leh before dark.
Spend the evening in Leh. Take a walk through the market and do some shopping in Leh Ladakh. It will be nice to buy a few souvenirs to remind you of your short trip.
Day 4: Leh to Delhi
On the morning of Day 4, you will catch your return flight to Delhi.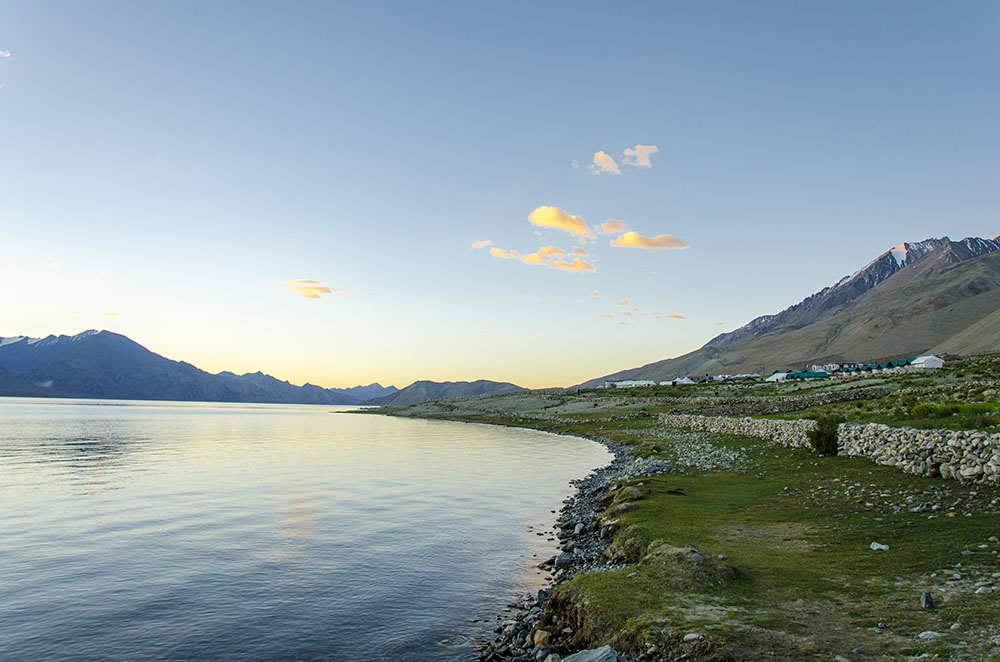 Leh Ladakh 3 days Trip
Another way to do this journey is to not stay in Leh at all. In this case, you will have to ask the driver of your cab to arrange for your permits. He will keep them ready, pick you up from the airport and you can go straight to Nubra Valley.
How can this help? Nubra Valley is actually at an even lower altitude. So chances of altitude sickness will be even less than in Leh City. But at the same time, there is no hospital in Nubra Valley. So if you got hit by AMS and your condition worsened, things may get out of hand without medical assistance.
On Day 2, you will go to Pangong Lake by Shyok Road and spend the night there. The risk of altitude sickness will still loom large as Pangong is at a very high altitude. On Day 3, you will return to Leh.
Think hard before you make this decision and decide to follow this itinerary. I will not recommend it and would suggest that you stay in Leh itself on Day 1.
Ladakh in 3 Days – Conclusion
A few important things that you must keep in mind are listed below.
Avoid renting a motorcycle as it will be a bit much to do in a short time. Rather, book a taxi for the entire trip.
Make sure that you arrange your Inner line permits in advance before you arrive in Leh.
Avoid traveling to any other place on Day 1. Due to AMS, you must spend this day in Leh to adjust to the high altitude.
As I mentioned above, visiting Ladakh in 3 days is not the best choice. I will recommend that you make a short trip to some other place and plan Ladakh later when you have more time in hand.
I hope the information above on visiting Ladakh in 3 days was of help. If you have any other questions,  you can contact me on Instagram and I will be happy to answer. You can also consider subscribing to my YouTube channel and asking a question there.
To organize your trip to Ladakh, book a taxi, rent a bike, or get the best hotel rates, you can contact Kunal @ 9910402252. From luxurious hotels to budget stays, he can help get you the best rates possible.
This error message is only visible to WordPress admins
Error: No feed found.
Please go to the Instagram Feed settings page to create a feed.