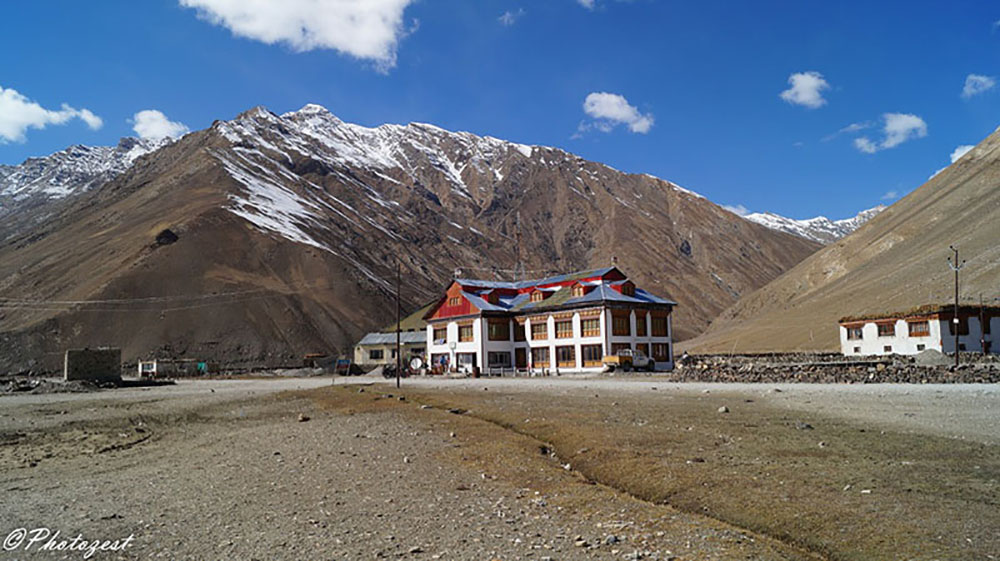 Finding accommodation in Zanskar valley is really not that difficult anymore. In recent years, the valley has seen a significant increase in the number of visitors. This applies to the valleys of both Suru and Zanskar. A lot of small hotels and guesthouses have come up in almost every village and town en route. In this post, I will provide some information on where to stay in Zanskar.
You should know that Zanskar still remains to be a remote region. While there has been a definite boost in tourism in Ladakh, the number of tourists Zanskar receives is still not that high. The hotels and guesthouses you will find here will not be anything fancy but decent enough to keep you warm and comfortable.
Please note that in this post, I will only talk about your choices of accommodation in Zanskar Valley. If you want to get more information like how to reach, the best time to visit, and sightseeing, please take a look at How to Plan a Trip to Zanskar Valley.
Accommodation in Zanskar Valley
There are a few different options that you can choose from when it comes to finding accommodation in Zanskar Valley. Let us take a look at them one by one.
Hotels & Guest Houses
Hotels in Zanskar Valley are limited to only a couple of places. After Kargil, Padum is the only place where you will find a three-star hotel. However, budget guesthouses are also available in the towns of Sankoo and Rangdum.
Jammu and Kashmir Tourism Bungalow
These are government-run tourist bungalows and can be a good budget option to stay. The problem however is that they are not that well maintained out here. Unlike the HPPWD guesthouses, the conditions of the J&K Tourism Bungalows in Zanskar are never good. More information on this is provided later in the article.
Paying Guest
If you are willing and can find a villager kind enough to invite you to his home, you can pay him for food and accommodation in his house for a night. This can be a good choice if you want to stay in the villages around Padum where there are no hotels or guesthouses.
Renting a Room at the Monastery
This is my favorite. Experience the lifestyle of a monk and rent a room at one of the numerous monasteries in the valley. Karsha Monastery I know offers accommodation and the same arrangement is available at Phuktal Monastery as well. You may ask around at other monasteries too while you are there.
Campsites
Campsites in Zanskar Valley are limited to only a couple of places. It may improve in the coming years but there aren't many existing campsites available right now. If you were carrying your own gear though, there will be a lot of good spots en route to pitch your own tent.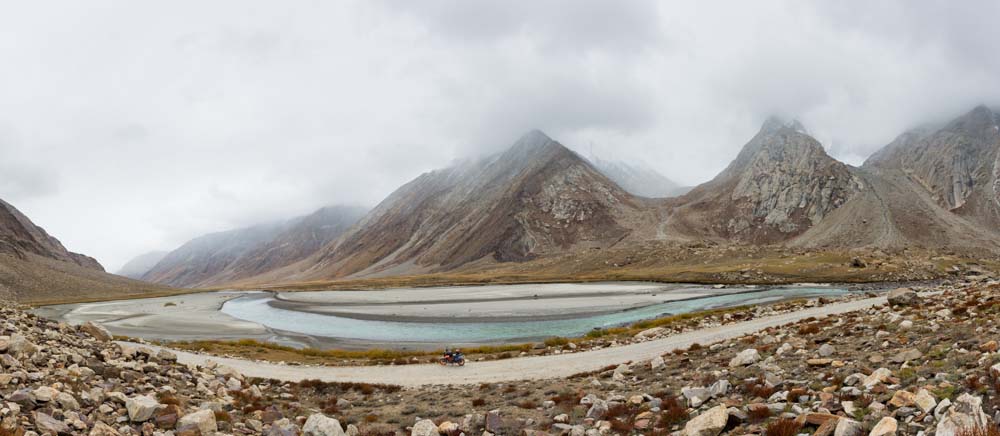 Where to Stay in Zanskar
Below is a breakdown of towns/villages in Suru and Zanskar Valley and what kind of accommodation you can expect there. Also mentioned are the names and contact information of a few hotels I am aware of.
Please note that I have not stayed in all of them (cannot of course). The information below is based on my own experience and feedback received from other travelers. I would strongly advise checking the hotel/guesthouse on your own first before deciding to check-in.
Kargil
There are a lot of hotels in Kargil in almost every budget now. It is the midpoint on Srinagar Leh Highway and in the peak tourist season, is filled with people traveling to or from Ladakh. You will not have any problem finding a hotel to stay in here.
Sankoo
As you start traveling from Kargil to Padum, the next big village en route is Sankoo in Suru Valley. Road condition is good until Sankoo and it won't take you long to reach here from Kargil. Because of this, not many people stay here for the night. Most of the tourists visiting Suru and Zanskar valleys stop here for a quick break, have breakfast, and be on their way.
Accommodation in Sankoo is available in the form of a J&K tourism bungalow, very basic homestays, and a few guesthouses.
The place where I stayed in Sankoo deserves a special mention. The name of the small guest house is Goba guest house. It is lovingly run by the Goba family and they provided me with exemplary hospitality.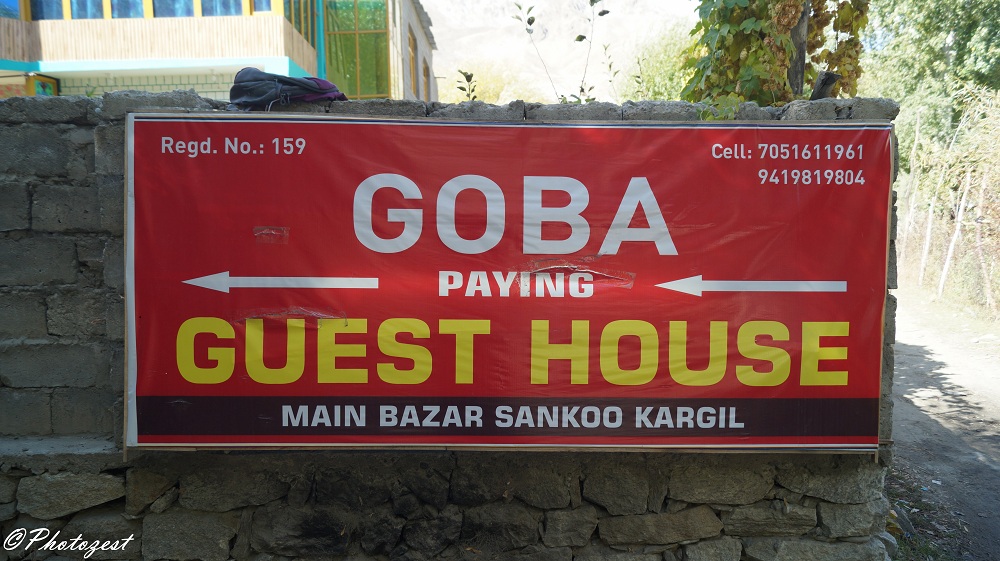 Panikhar
Panikhar too has a J&K tourism bungalow but it is not the best place to stay here. I have myself never seen the rooms from the inside but have been told by a friend that they were in pathetic condition.
Apart from this government-run bungalow, the only other option is to talk to the locals here and request them to make arrangements for your night stay which they gladly will in exchange for a small charge. Most of the villagers in Panikhar rent out their spare rooms to travelers during the tourist season.
Please be advised though that your stay will be very simple but comfortable. You will be provided with an "angeethi" type room heater and it will keep you warm at night. Your dinner will be simple home-cooked food served by your host.
During my last trip to Zanskar Valley, I decided to stay at Panikhar, I went straight to the JKTDC guest house but the caretaker was not there. While waiting, the lady from the house just opposite the guest house offered me a stay in her house. She quoted Rs. 500 including dinner and breakfast and I accepted readily.
The house belonged to a retired govt teacher and had a clean and airy ambiance. I was ushered into their best room and served salty tea, also known as 'Kashmiri Chaai'.
I got cleaned up and sat with the family for an early dinner. We had lots of small talk with all the members of the family and I found them all to be lovely and very hospitable people. Below is a picture of the village I clicked the next morning.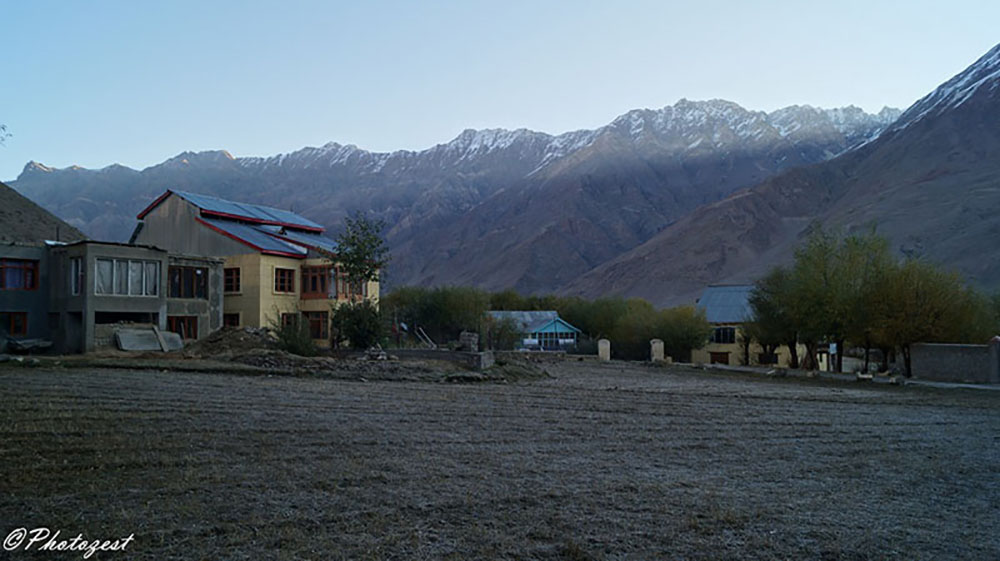 Parkachik
Parkachik is pretty much the same story as Panikhar. You can stay at the J&K tourism bungalow or ask the locals for a homestay. The tourism bungalow here goes by the name of "Parkachik Alpine Hut" which leads people to believe that this is a different guest house but it is not.  Meals are prepared at the bungalow by the caretaker on request.
I have never stayed here myself and so far do not know anyone who did. So I cannot really tell how good the stay here is.
Rangdum
Rangdum is not really a village, but rather an area of about 7 odd km, which includes the villages of Juldo and Tashi Tongse with the Randum Monastery lying in between the two villages.
I have stayed at Rangdum a few times. The first time, I stayed at the JK Tourism guest house and it was OK at that time for Rs. 300 a night. But when I went there again 2 years later, the rooms were absolutely pathetic, to say the least, with really dirty rooms and sheets.
Add to that, there was no running water and one had to go outside to use the handpump. The caretaker was asking Rs. 500 for the night this time.
I of course refused to stay and then went to the Himalayan Inn nearby. The lady there was asking for 2000 but agreed to Rs. 700 in the end.
During my last trip, I stayed at La Himalaya Guesthouse. I found the rooms neat and they charged me Rs. 1200.
There are a couple of dhabas (cafes) in Rangdum where you can stop for a cup of tea and some snacks. These cafes too offer some very basic accommodation.  Tashi's Panzi La dhaba is one of the few dhabas located next to the police station in Juldo. There is a Nun Kun Guesthouse near the Dhaba that can be a good place to stay.
There is also a campsite here by the name of Nun-Kun Deluxe Camp (01982 252153 or [email protected]) but I have never stayed here personally. Another place to stay is Zanskar Express Guest House.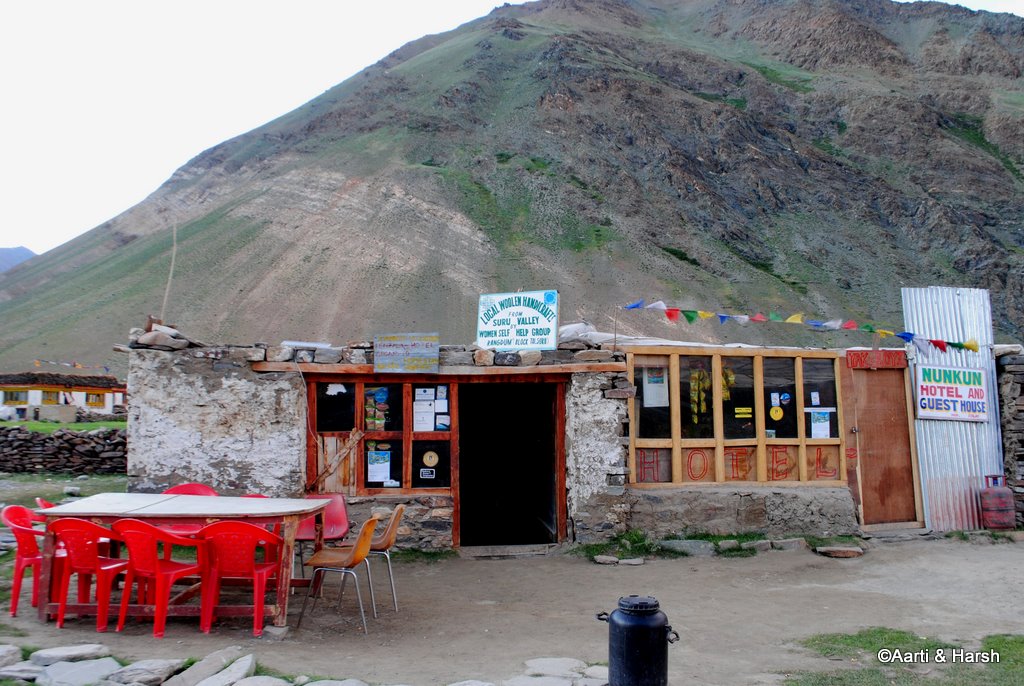 Padum
Padum is the headquarters of Zanskar Valley and thus the most developed town in the region. Here you can find a phone booth, internet cafe, variety of restaurants, hotels, and guest houses.
 Most hotels close from Late October to June, except when booked in advance for winter trekking groups. There is also a camping ground in Padum, opposite the Tourist office.
I have seen the JKTDC rest house in Padum once and it was available at 200 bucks a day. But the state of affairs inside the room was quite horrible. I have never stayed there so far, obviously.
Further up on the main market road is the New Geyskit restaurant, opposite Padum post office. It is a must-visit restaurant in Padum that serves fantastic local cuisines, especially the Shabalay. It is manned by friendly and efficient staff and is the preferred place for hanging around for a lot of locals, foreign tourists, trek guides, and school children alike.
The first time I was there, they had rooms available as well. We got a clean big room with an attached bath/toilet for Rs. 700 per night. During my trips in the coming years, I went straight to this place and stayed there.
Mentioned below are the names and contact information of a few other hotels in Padum in case you would like to call and inquire in advance.
Mont-Blanc Guesthouse – Phone: 01983 245183.
Phukhthar Guesthouse – Phone: 01983 245226.
Marq Guesthouse (Has Wi-FI facility)
Hotel Ibex – Phone: 01983 245214
Hotel Rigyal – Phone: 094692 24500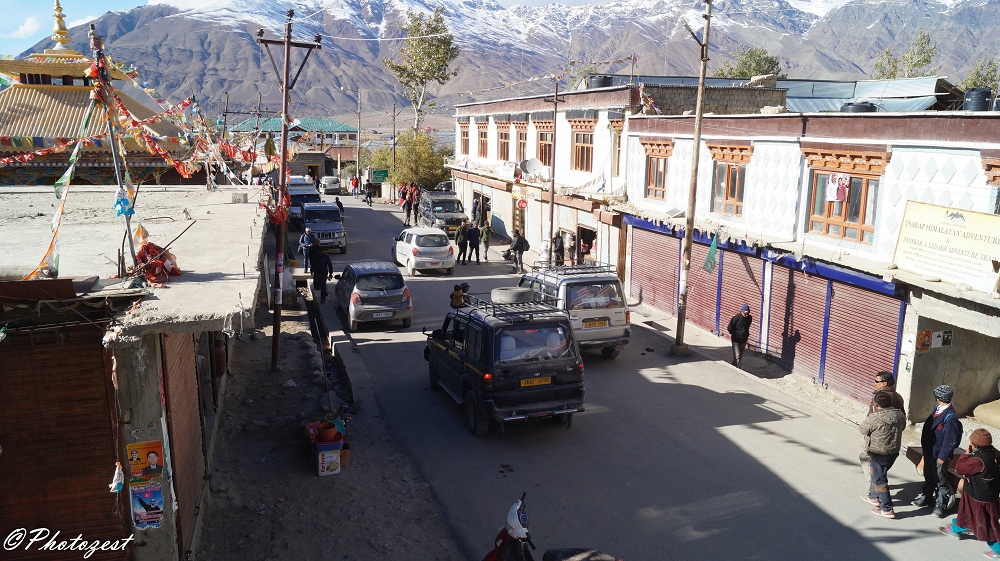 Karsha
Karsha is a small village approximately 10 km from Padum on the road towards Hanumil. It is best known for Karsha Monastery. There are three guest houses here, all priced close to Rs. 500-800.
Chetan Guesthouse
Thieur Guesthouse
Tinkuling Guesthouse
If you wish to, you can also stay at the monastery here. You can rent a room at the Monastery for a very small charge.  Below is a picture of the monastery.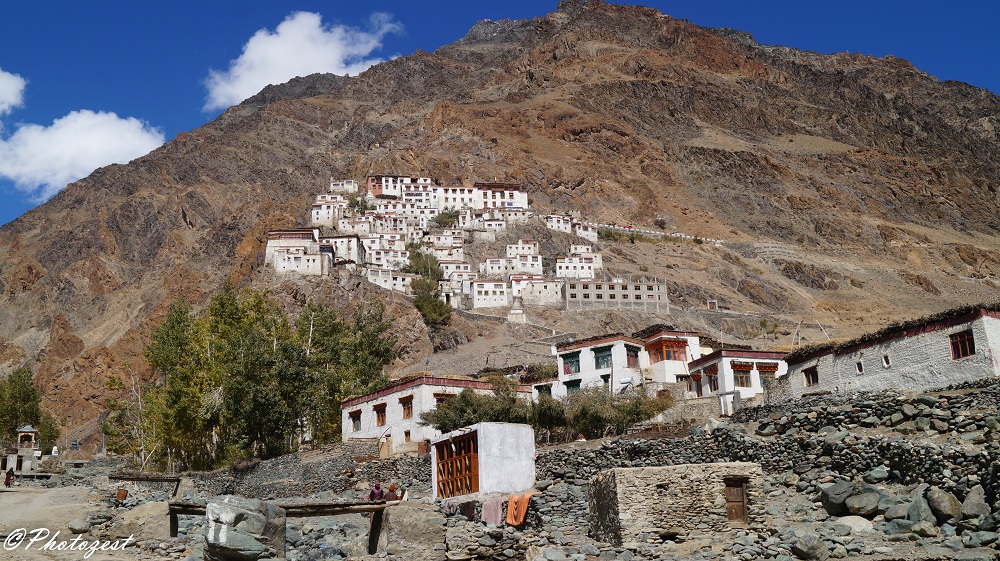 Reru
There are two small eateries here with the possibility of a very basic homestay.
Hanumil
Accommodation is available only in the form of homestays.
Zangla
This is also a small village known for its monastery and Zangla Fort. Out here as well, the only choice of accommodation is a homestay.
Other Tips
Below are a few other tips regarding traveling to and staying in Suru or Zanskar valleys
Facilities here are very basic due to the remoteness of the region.
Electricity supply in the entire area is limited to just a few hours in the day.
Room rates are considerably cheaper than the neighboring Ladakh.
There is no running hot water in the villages and you may need to pay separately for hot water which will be provided in buckets.
In case of a medical emergency, the only hospital in the region is Community Health Center in Padum. The hospital surprisingly is well equipped considering the location.
Padum also has a phone booth from where you can make STD / ISD calls.
Only bank in Suru and Zanskar too is in Padum, a J&K bank branch but no ATM.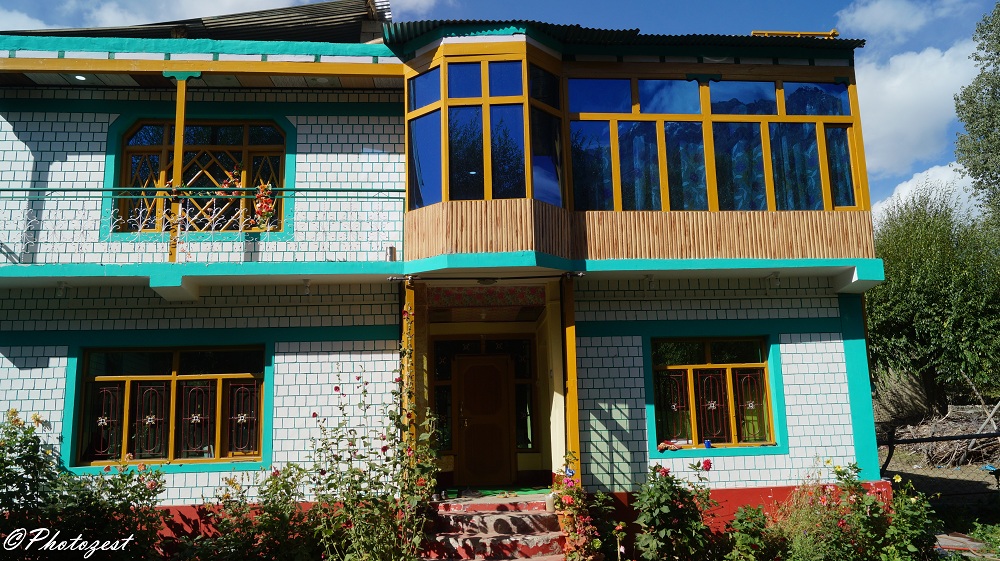 Accommodation in Zanskar Valley – Conclusion
I hope the information above on accommodation in Zanskar Valley was of help. If you have any further questions, please feel free to ask in the comments section below or at our Community Forum, and I will be happy to answer.