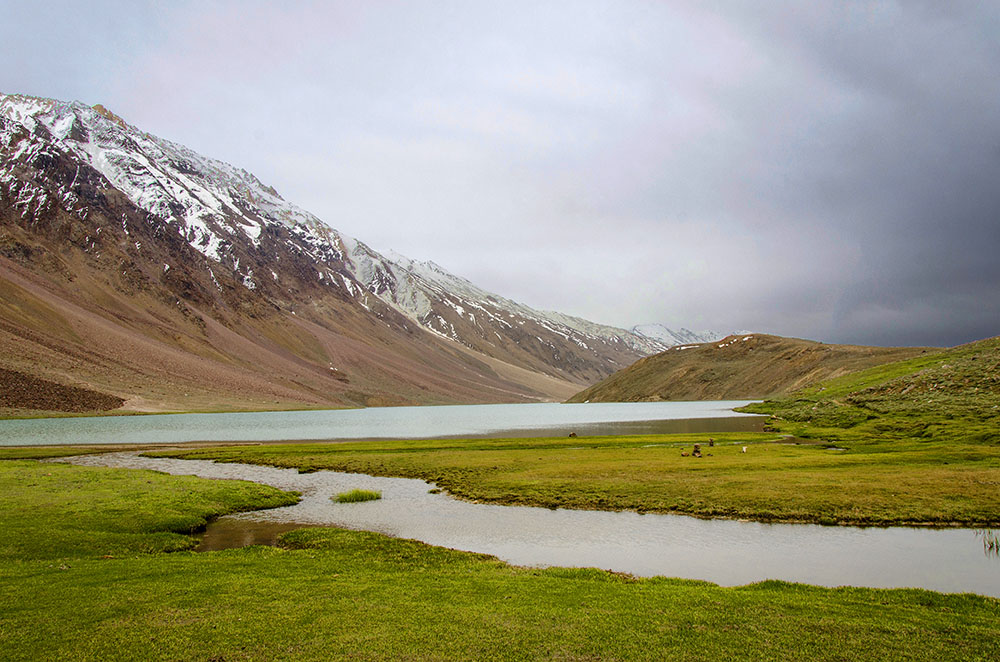 Over the last few years, I have written several articles on how to plan a trip to Spiti Valley. These articles are spread over numerous pages and shuffling through trying to find the information that you need can actually be quite a task. So I thought to add this one sticky page at the front; more like an index to all the information.
How to Plan a Trip to Spiti Valley is really a very broad question because there are several aspects to it, and several factors will contribute to how your final plan turns out.
I will break this information as per different aspects of the trip, and provide links to articles where I have detailed the information related to it. Please take a look at the post below and it should answer all your questions about traveling to Ladakh.
If there some a question that wasn't answered or if you need my advice on your travel plan or itinerary, you can follow me on Instagram and chat with me live there. Or you subscribe to my YouTube channel and ask any questions there.
This error message is only visible to WordPress admins
Error: No feed found.
Please go to the Instagram Feed settings page to create a feed.
Spiti Valley
Spiti Valley is a name that creates many pictures in the minds of those who haven't been there. While some picture lush green hills, mountain rivers, and waterfalls, others think of it as a barren wasteland, a cold desert very similar to Ladakh.
Whatever the picture is, it attracts thousands of tourists every year. A journey to Spiti is an experience that you will cherish for a long time, probably all of your life.
The name "Spiti" means "The Middle Land" which it actually is; because it is in fact the land between Tibet and India. And because of this very reason, it possesses a unique combination of both Indian and Tibetan cultures. A distinct lifestyle derived primarily out of Hindu and Buddhist beliefs, gelled so well that it's hard to tell them apart.
Is Spiti Valley Worth It?
I will start with this because it is one of the most frequently asked questions. A lot of people get confused about whether to visit Ladakh or Spiti Valley and then they think about whether or not Spiti Valley is worth visiting. If I am to answer this in a single sentence, yes Spiti Valley is definitely worth every minute or penny that you spend here.
It is going to be a journey that you will remember for all of your life. This trip will give you a taste of many things in terms of vistas and culture. The slow transformation from lush green hills of Kinnaur to barren brown of Spiti and then again the green of Manali will leave you mesmerized.
The white of snow-covered mountains and the blue of the lakes here are like nowhere else. You will get to see an entirely different part of our country and meet people following a very different culture than yours.
Yes, Spiti Valley is very well worth it and you must visit here. In many ways, it will actually be even better than visiting Ladakh.
When to visit Spiti Valley
This definitely is the first question that comes to mind when you think of planning a trip. Choosing the right time to go in my opinion is of utmost importance; both in terms of convenience and sightseeing.
Spiti valley is open by road for all 12 months. When to go to Spiti will really depend on what your preference is but the majority of the tourism happens in the months from June till September.
This is the time when both the routes from Shimla and Manali remain open. Take a look at the article below for more details on what can you expect in which month; and which would suit you the most.
This error message is only visible to WordPress admins
Error: No feed found.
Please go to the Instagram Feed settings page to create a feed.
Is Spiti Safe?
This is a question that must be addressed and answered before you go visit a new place. In my opinion, a person's safety is entirely in their own hands and gets driven by the choices they make.
What you should know about Spiti Valley is that the roads here can be really bad, narrow, and sometimes even dangerous to drive on. So a certain amount of driving experience would be required (especially on hills) before you bring your vehicle here.
You definitely do not want this to be your first time when you were behind the wheel in the hills. If it was then I would recommend that you make a short trip to some other hill station and then drive to Spiti.
The local people here are very humble and gentle. The majority of the valley are simple villagers and the crime rate here is next to none.
So as long as you drive sensibly, did not take any unnecessary risks, did not wander alone into the wild on your own, and did not get into arguments with anyone, Spiti Valley is a very safe place to visit.
I would recommend reading through Is Spiti Safe for Tourists for more information and details on this topic.
Permits for Spiti Valley
Permits for Spiti Valley remain to be a topic of confusion really. Take a look at the articles below and these should help clarify any doubts. In a nutshell, as an Indian citizen, you do not need a permit for Spiti Valley. You are free to travel on the circuit any time of the year.
As a foreign national, you will need a permit to travel but it is only for traveling in the area near the Shipki La Pass (between Pooh and Nako). If a foreigner was coming from Manali to Kaza only, they do not need a permit. From the Shimla side, no permit is required for traveling till Reckong Peo but one is needed for going beyond Peo.
Irrespective of whether you are an Indian or a foreigner, you will definitely have to obtain a permit for Rohtang Pass; if you intended to enter the valley from Manali's side. Go through the posts below please and these should clarify the matter further.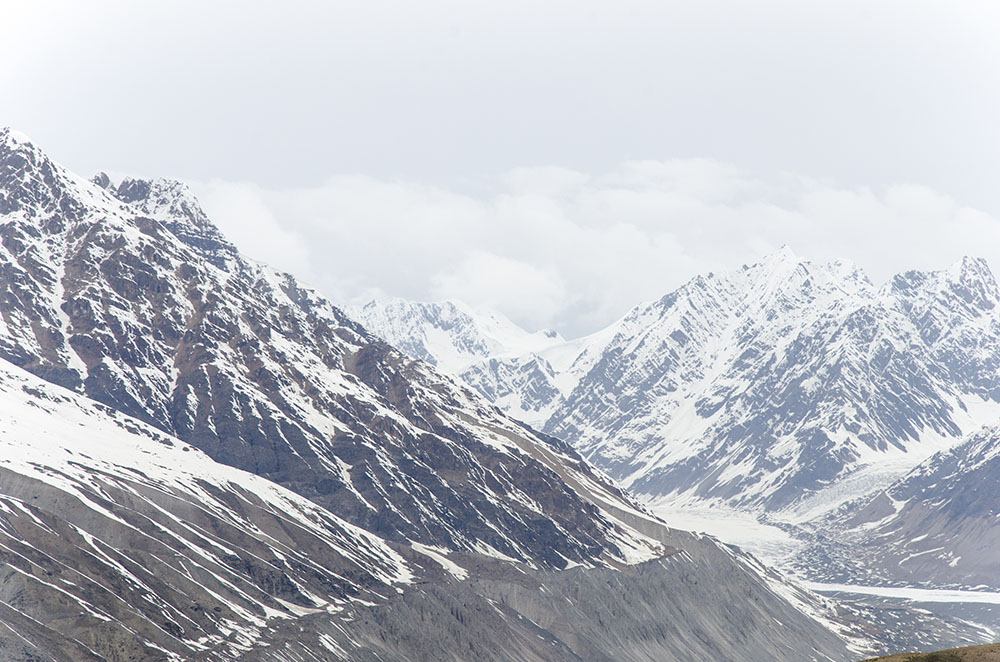 How to Prepare
Once you have decided when to go, next in line comes the question of how to prepare. Spiti Valley is not really a place where you can just pack your bags and go.
You will have to seriously consider every aspect of the trip and pack accordingly. This will include packing the right kind of clothes, getting your vehicle ready, and carrying every essential item that you will need for the trip.
Below is a link to articles where I have provided this information in detail.
Spiti Valley with Family
Not too long ago, Spiti Valley was considered a place only for the adventurous type and motorcycle enthusiasts. Back then, people were not even aware of the name 'Spiti Valley', and the ones who knew of it as a region close to the border and where no one goes.
Much however has changed in recent times. The number of people visiting Spiti now increases with each passing year and the place is slowly getting transformed into a tourist hotspot.
With that being said, the fact cannot be denied that it is still a high altitude desert where the terrain is not only challenging but dangerous too sometimes.
If you are thinking of a Spiti family trip then you would have to seriously prepare for the journey ahead; especially if you were traveling with a child, or elders of your family maybe.
Please take a look at the following post. The first one details preparations and precautions you would need to practice while coming to Spiti with an infant, toddler, or children of any other age.
The second article talks about how to plan a trip to Spiti if you had your parents or other elders of the family accompanying you.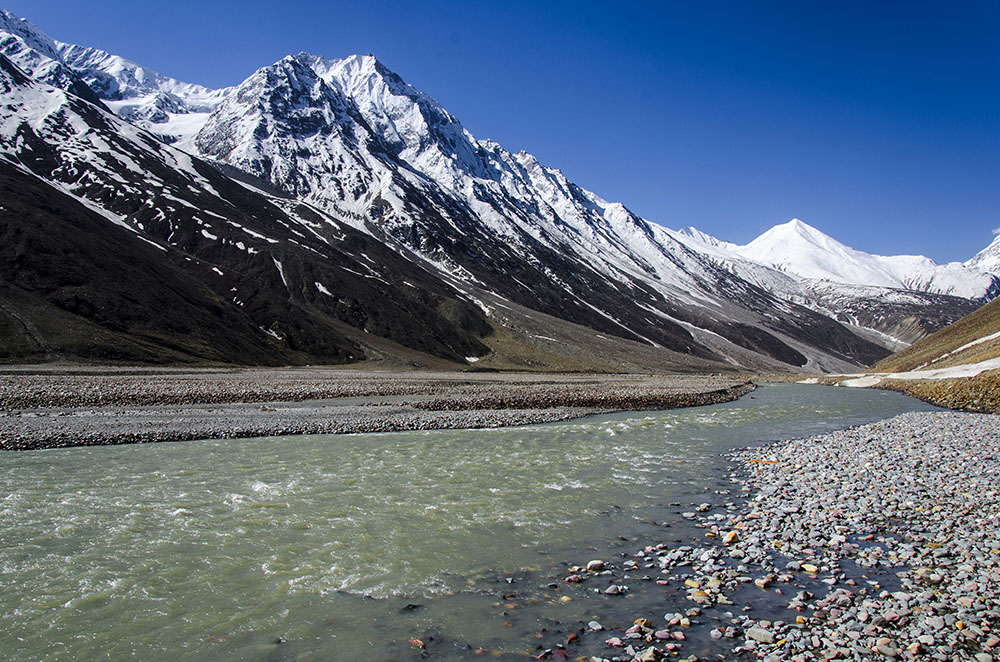 What to buy in Spiti Valley
Shopping is of course an important part of any trip anywhere; especially if you are traveling with family. Spiti Valley is considered to be a very remote region. But makes no mistake, there is plenty that you can buy to remember your time here.
Local Warm Socks, Sweater, Shawl, Roasted Barle, Dry Cheese, Barle Powder, and Sea Buckthorn Tea are some of the most common items that are bought by tourists.
But the list just does not end here. It is merely the beginning. Please take a look at Shopping in Spiti – What To Buy and Where for more details on these items and several others.
What to eat in Spiti Valley
One of the must-do things, when you visit a new place, is to try the local food there. You may or may not like it, and it may or may not agree with your stomach but you must do it nonetheless. After all, traveling is in the end all about being in new places and trying new things.
A mix of Indian and Tibetan Cultures, the local food in Spiti valley looks exotic, smells mouth-watering, and tastes delicious. Please take a look at Local food in Spiti – What to Eat in Spiti for a list of some local dishes that you must try.
Get Your Vehicle Ready
Aside from getting ready yourself, you will also have to make sure that your vehicle too is ready for the arduous journey ahead. Spiti Valley is still a remote area where mechanics are rare to find in some places.
Out here, even a simple breakdown or a flat tire can ruin your trip if you weren't prepared for it. You should know which vehicle to bring to Spiti, how to get it ready and what spares to bring. The articles below will help answer all these questions in detail.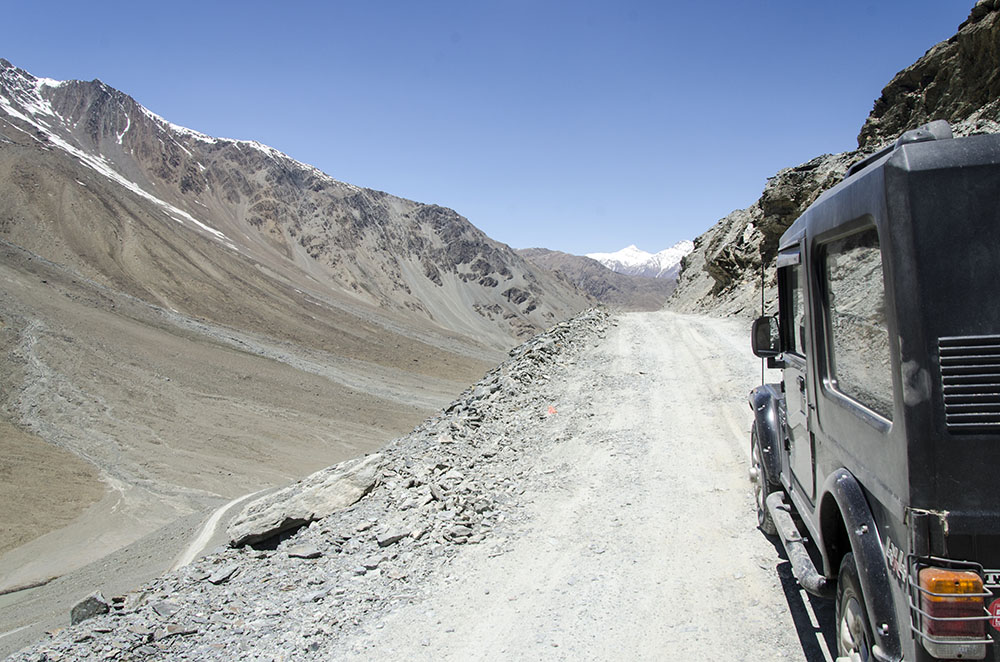 Time Needed
It will entirely depend on where you were coming from and your mode of travel. But assuming Delhi as a starting point, a total of 9 days is what I will recommend for this journey.
You can, of course, do away with a lesser number of days as well but with 9 days in hand, you will be able to make sure that you did not rush anywhere during the trip, saw everything that was worth seeing, and made the best out of your time.
The itinerary section below breaks down the trip by the number of days and gives you an idea of how you can plan your trip.
Itinerary for Spiti Valley Trip
A well-laid itinerary in my opinion is the most important part of visiting Spiti Valley. Based on the days you have in hand, you must have a carefully drafted plan on where do you want to be on which day.
A Spiti trip is not really a frequent affair so while you visit here, you need to make sure that you make the most out of it and visit as many places as you possibly can. I have written several articles providing examples of different itineraries broken by days; links to which I have provided below.
Depending on how long your trip is going to last, you can pick an itinerary from the ones I have listed in these articles.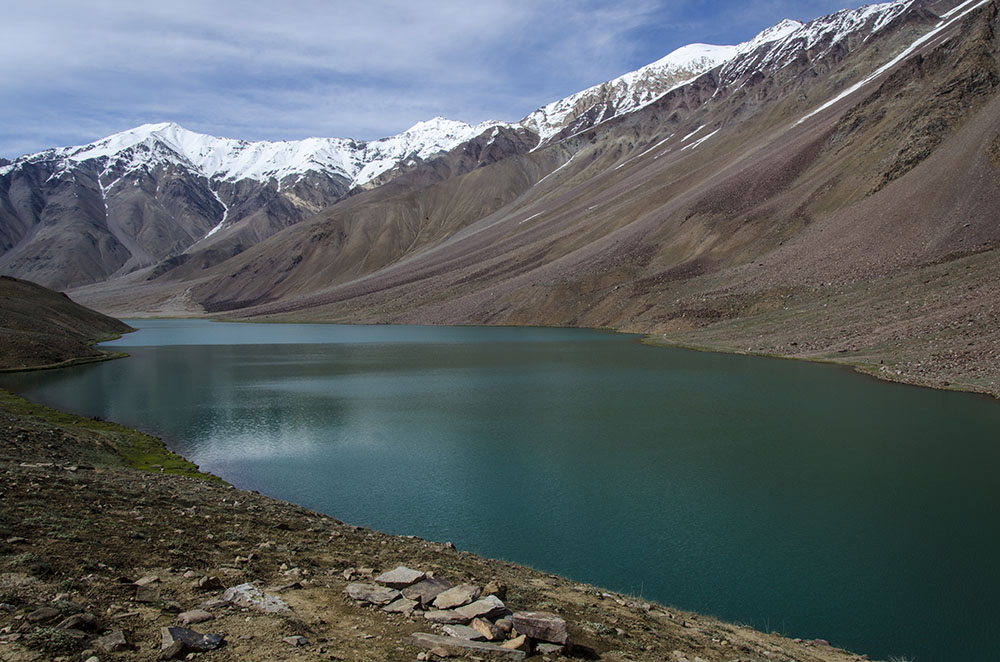 What to See in Spiti Valley
The next piece of information that you should keep handy is a list of places that you would like to see. You have been told that entire Spiti is a tourist destination in itself which is entirely correct.
Every turn of the road here will present you with something new and you will not get tired of clicking your camera for hours. But there must be some places that can be called the prime attraction, correct?
You are right. In the article below, I have listed every place in Spiti Valley that is worth a visit. Depending on the time you have for the trip, you can decide which one (or all of them) you want to cover.
Where to Stay in Spiti Valley
After what to see comes information related to accommodation. Spiti Valley is getting more popular with each passing year but the fact is that it still remains to be a remote region.
Knowing what your choices of accommodation are and where you can break your journey for the night is of utmost importance. It will also play a crucial part in drafting your final itinerary and deciding on the number of days for the trip.
In the articles below, I have listed some recommended hotels available on the circuit.
Monasteries in Spiti Valley that allow Night Stay
A lot of people look forward to staying at a monastery in Spiti Valley. This is a great choice for experiencing something different and local. However, this option is not available at all the monasteries.
In Spiti Valley, there are only 5 monasteries that I know that have this kind of arrangement. Before you decide to stay here though, please know that your stay will be very basic and may feel uncomfortable to you. But if you want do want to give it a try, then you can stay at either of the following monasteries for the night.
Key monastery near Kaza
Tabo Monastery
Dhankar Monastery
Kungri Monastery, Pin Valley
Komic Monastery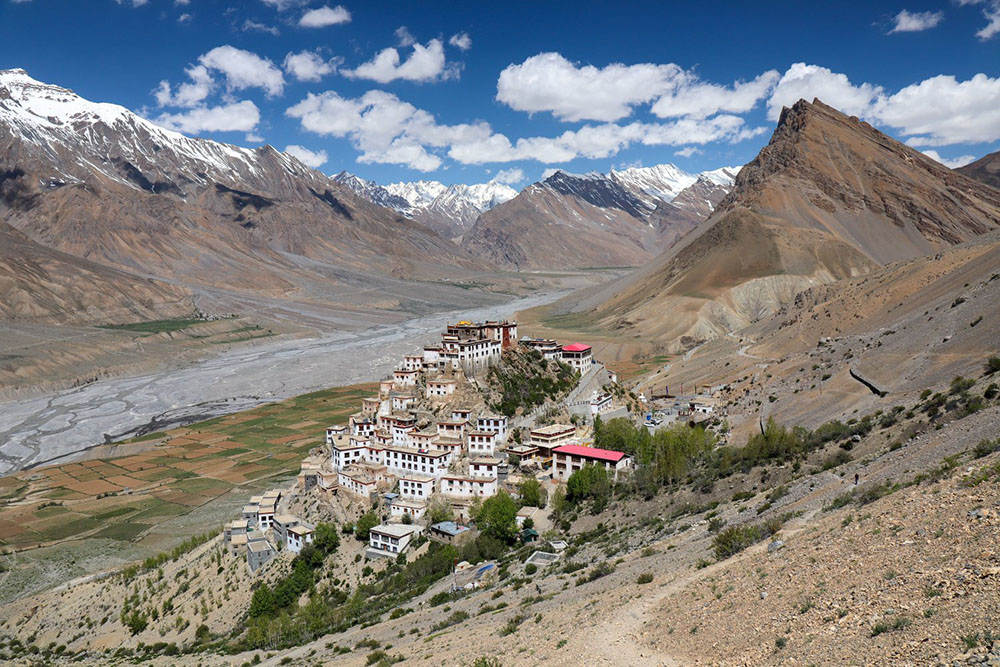 How to Travel to Spiti Valley
Now since we have all the information we need, let us talk about how to travel to and in Spiti Valley.
In the articles below, I have talked about how to journey on the two roads leading to Spiti Valley; the Manali – Kaza, and Shimla – Kaza routes; and then how to go to areas like Kibber, Pin Valley, and Chandratal after you have arrived in Kaza.
The first article is a very comprehensive road map of the entire Spiti Circuit; then the following articles are detailed explanations of the route.
Renting a Bike for the Trip
A trip to a place like Spiti Valley is best when done by your own vehicle. This however is not really a choice open to everyone. For one reason or another, a lot of people travel here by other modes of transport as well of which, renting a motorcycle is one of the top ones.
There are several places that you can rent a bike from for the trip like Manali, Shimla, or Kaza itself. However, before you finalize the deal, you must carefully inspect the motorcycle to ensure that it will not give you trouble anywhere.
In the articles below, I have provided information on where you can rent a bike from with some recommended names; and what is it that you should pay heed to before renting a bike.
Cost of Spiti Trip
The budget for the trip is one of the biggest deciding factors. While your overall expense incurred during the trip will completely depend on your own personal spending habits; some idea of the minimum cost will still be beneficial.
Below is a list of articles that can help you calculate the overall cost you will incur during the trip; and how you can keep it within budget.
Public Transport Services in Spiti Valley
Off-late, a lot of people have started to visit Spiti valley using public transport services; either in form of a Bus or shared cabs. If you too are planning a trip here by Public transport, then in the article below you will find information related to bus schedules and shared taxis.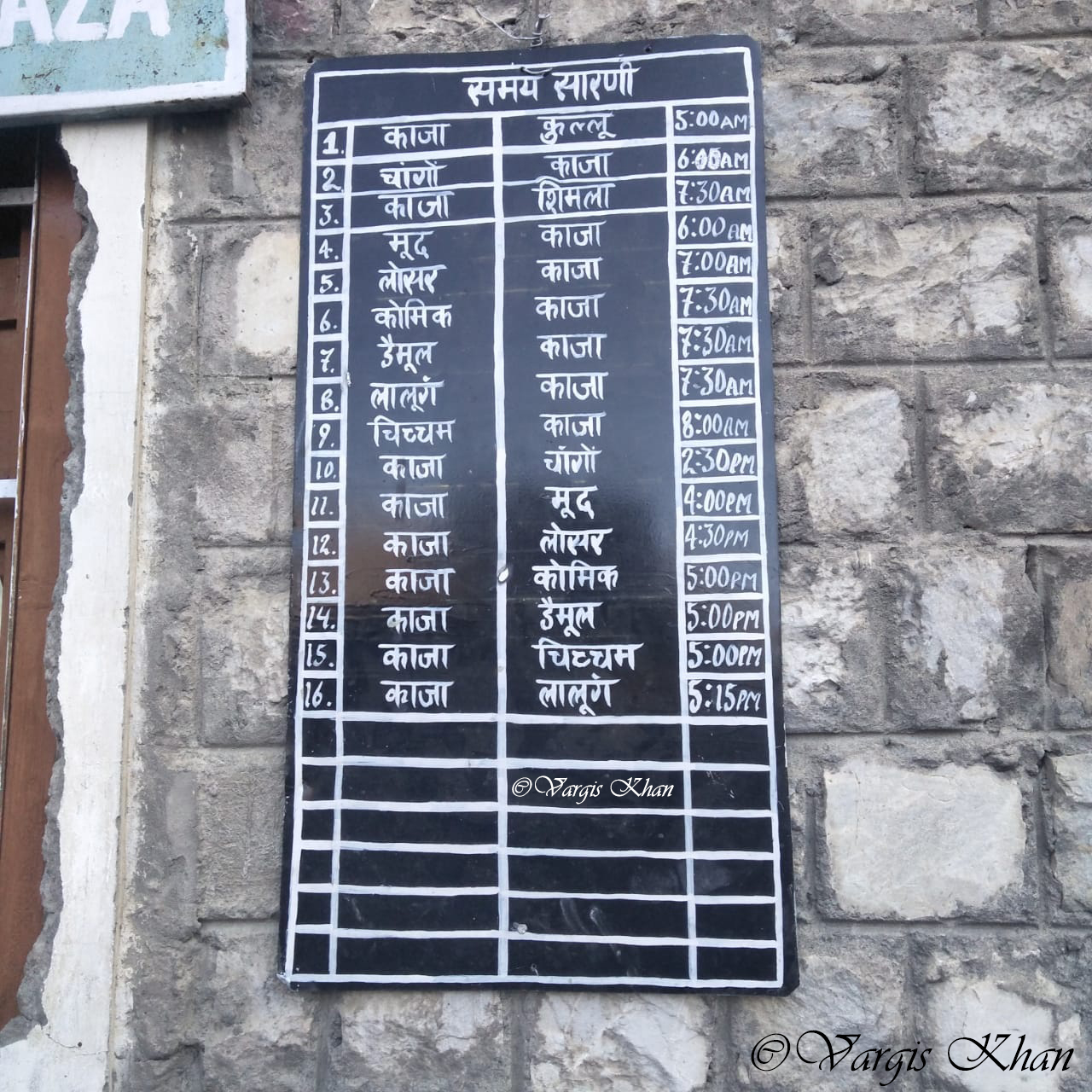 Other Tips
Last but not the least, below are some articles where I have shared some quick tips to ensure a safe and enjoyable journey. Most of these tips are based on my own personal experience of Spiti Valley after being there several times.
Read through and I am sure this information can be of help to you.
Months to Visit Spiti Valley
Which month you would want to go really depends on your own personal preference. Below is a list of articles explaining Spiti valley month by month. The information I have included in these posts is relevant to that particular month only. Depending on which month you want to go in, click on the link and read through the information.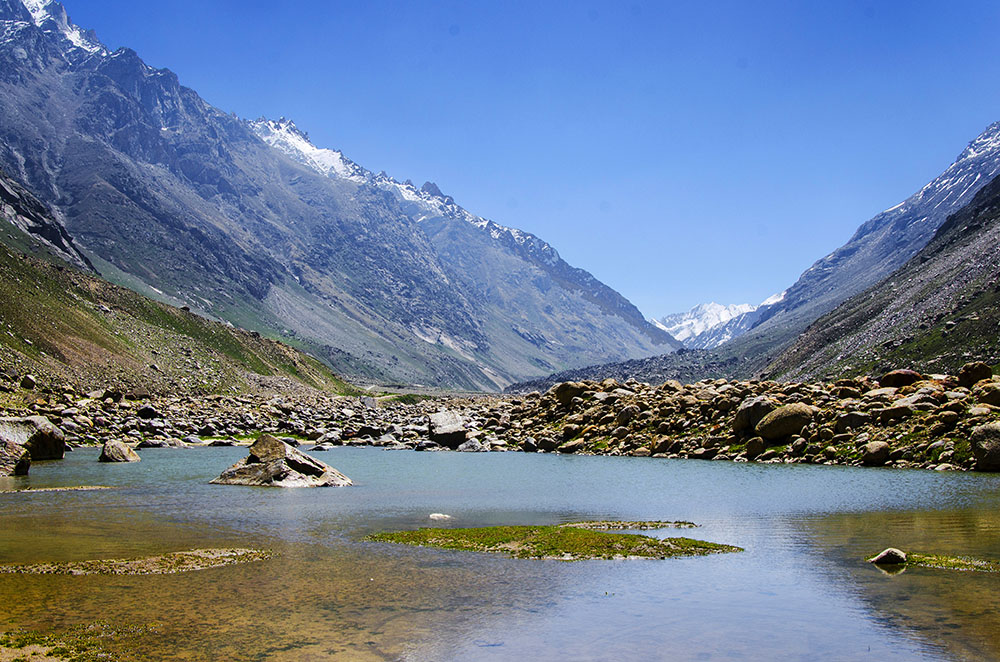 When does Spiti Valley open for Tourists?
Contrary to common belief, Spiti valley actually remains open for all 12 months of the year. People tend to think that it gets shut down in the winter months but that is not true.
Of the two roads connecting Spiti with the rest of the country, it is only the Manali Kaza highway that gets blocked in winter. The reason behind this is that there are two high altitude passes on this route and both of them are notorious for receiving high amounts of snow each year. Yes, I am referring talking about Rohtang La and Kunzum La.
On the other hand, there is not even a single high altitude pass on the route from Shimla to Kaza. Due to this, it remains open throughout the year.
There could be a temporary block if the weather turned extreme and it snowed too much; but even if that happens, authorities clear the road just as soon as they are able to and restore connectivity.
With that being said, the tourist season in Spiti really starts in the month of May. People visit here in other months as well but the majority of the tourism happens only between May and September. This is the time when all tourist areas are open, and all hotels and guest houses are operational.
Is Spiti Valley Dangerous
If you are asking in terms of people then no, it is not at all dangerous. People here are very humble and simple. But if you are asking in terms of terrain then it will depend on how sensibly you travel.
Roads are bad and narrow in some places but as long as you drive sensibly and slow, there is absolutely nothing to worry about.
But if you take unnecessary risks, drive insensibly, try to be at places where you should not be, or get into altercations with people then you are just making things difficult for yourself.
Spiti Valley is a very safe place to visit but the end result will entirely be in your own hands.
Is Spiti Valley safe for a woman to travel alone?
All that I explained above in this article about safety in Spiti valley applies to a solo woman traveler as well. Plan your itinerary well, chose your hotels wisely, keep your folks informed about your whereabouts, do not get over-friendly with everyone you meet, maintain your distance, do not venture out in remote areas all by yourself and you will be fine.
Do not also tell people that you are all alone. If asked, just tell them that you are with a group but alone just for that very moment. I know girls who have been on the Spiti Circuit alone, both by public transport and motorcycle, and they were able to travel without any problem at all.
Conclusion
I hope the information above on how to plan a trip to Spiti Valley was of help. If you have any questions, please feel free to ask in the comments section below. You can also follow me on Instagram and chat with me live there or subscribe to my YouTube channel and ask a question there.