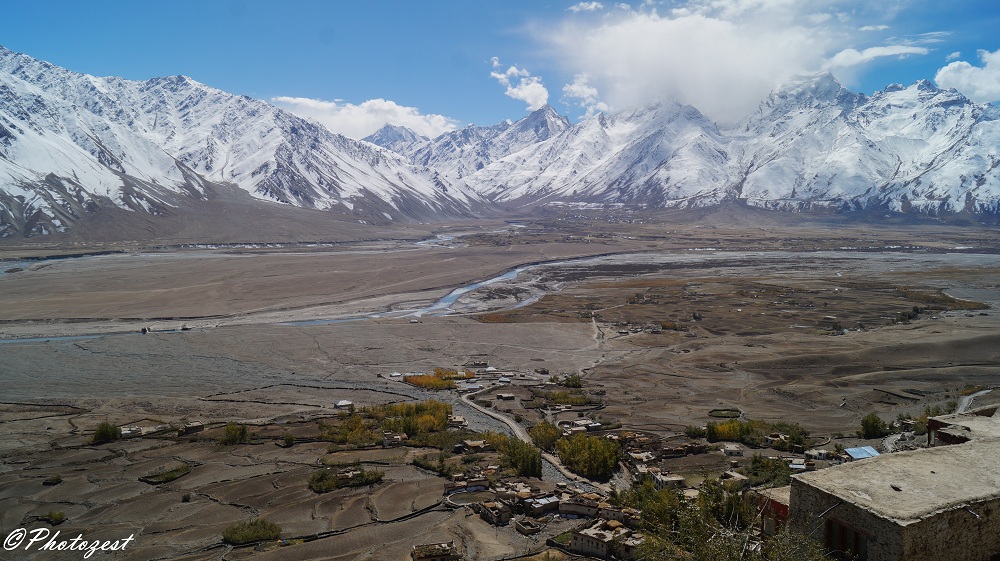 Zanskar valley off-late is becoming the favorite spot for anyone who is looking for a bit of solitude and peace. This place is one of the least visited areas of our country and is perfect if you are looking for an offbeat destination for your next trip. You can either include it with your trip to Ladakh or as a standalone trip. In this post, I will share examples of a Zanskar Valley Itinerary detailing how you can do so.
Even from people visiting Ladakh, only a very small portion of people go towards Zanskar. Lack of knowledge about the area is one factor due to which not many people visit here. Some other reasons are that Zanskar is connected to the rest of the country by road by only a single lane and highly damaged road.
This road remains open for just 5 months a year. Even some of the basic amenities like cell phone reception, gas station, availability of accommodation are still missing. It is a sparsely populated area where you won't see a single living soul for miles.
Whatever the reason, the fact, in the end, is that it is a place that is not yet touched by the tourism mania. The untouched beauty of the place will surely charm you and memories of the trip will last a lifetime.
How to reach Zanskar Valley
You can go to Zanskar either from Srinagar or from Leh. Coming from Leh means that you reached Ladakh from Manali, and now are visiting Zanskar on your way home. Coming from Srinagar would mean that you are either coming for the sole purpose of visiting Zanskar valley or to be on your way to Ladakh after visiting Zanskar.
There is no requirement of obtaining any permits for Zanskar valley. It doesn't matter if you are coming from Srinagar or Manali, you can just drive freely to Suru Valley & Zanskar without anyone asking for any permits.
Zanskar Valley Itinerary
Drafted below is a sample Zanskar valley itinerary that you can follow to visit Suru and Zanskar. You cannot of course follow this itinerary to the point because a lot of things will change depending on how many leaves you have, how you are traveling, what your budget is etc.
It is however an itinerary that can at least guide you on how can you plan your trip ensuring that you do not miss anything worth a visit. I will try to keep the plan neither too rushed nor too relaxed but you can of course add or reduce days as per your own convenience.
This itinerary assumes that you are traveling using either your own car or motorcycle or a hired private cab. Even if you were traveling by public transport though, you can still easily follow the below-mentioned travel plan.
I will start the itinerary from Srinagar and Leh. So any time taken to reach both these places from your home town will be in addition to the total count of the days.
Day 1: Srinagar to Kargil (209 kms)
This journey can take anywhere between 8-10 hours depending on your speed and breaks. Enjoy the beauty of Kashmir and mesmerizing views all day.
Cross some of the famous tourist places like Sonamarg and Drass. View the famed Tiger Hill at Drass, it is visible from the road itself. Cross Zoji La Pass and reach Kargil by evening. You can also visit the Kargil War Memorial if you have reached it in time.
Before we move any further with the itinerary, I must mention here that in case you are traveling in a hired private cab, you will have to rent another cab from Kargil to go towards Zanskar valley. Non-local cabs, including the ones from Ladakh and Srinagar too, are not allowed in Zanskar.
You would need to arrive at Kargil, leave the cab you are traveling in parked at the hotel, rent another cab from Kargil and then continue towards Zanskar.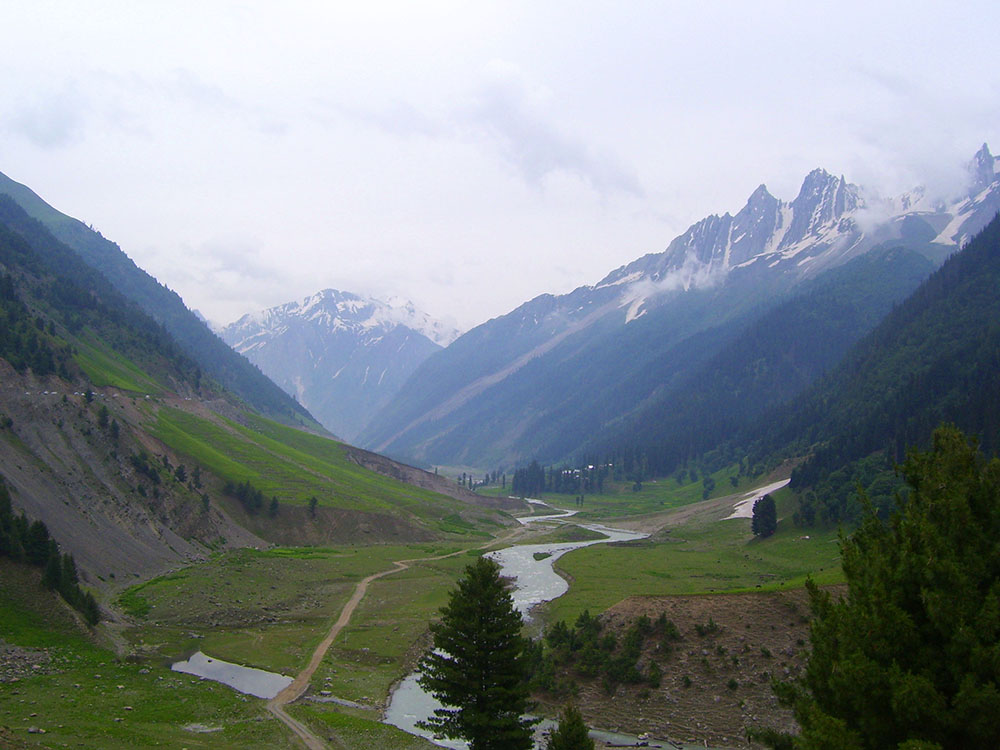 Day 2: Kargil to Rangdum (127 kms)
I will recommend breaking your journey to Padum in 2 days. Though the distance definitely sounds doable in a day, it will be one hell of a long journey; thanks to the terrible condition of the road after Sankoo.
Your speed will be terribly limited and for the most part of the journey, you will be traveling on a broken dirt trail. If you have enough time, then stop for this day at Rangdum.
On your way, enjoy the beautiful Suru Valley, views of Nun and Kun peaks, and Parakchik Glacier. Roads are mostly good until Panikhar. After that, it is a mix of good and bad all the way to Padum. Depending on your speed and breaks, this journey can take anywhere from 5-7 hours.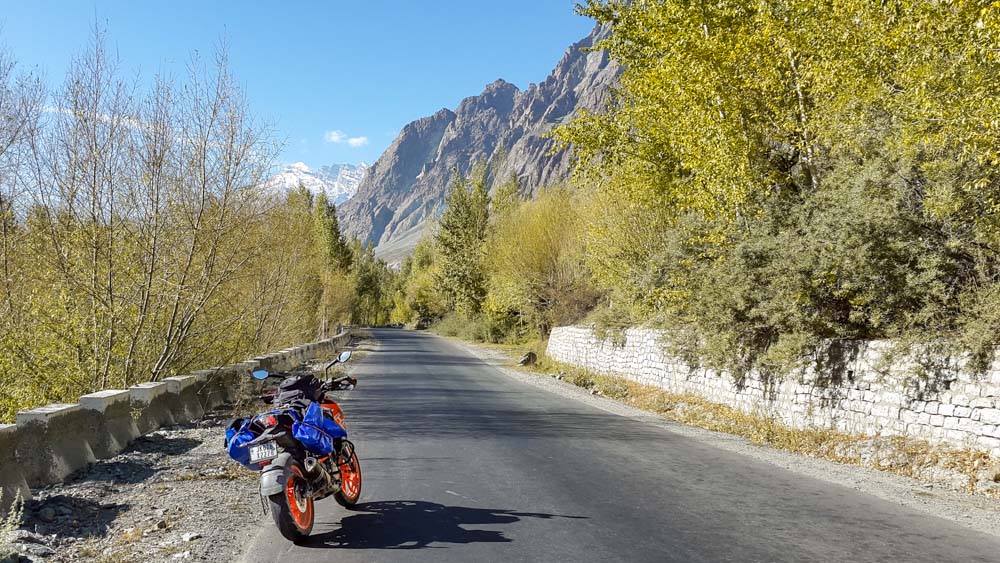 Day 3: Rangdum to Padum (105 kms)
Rangdum is the least populated place in Suru valley. Padum from here is just 100 odd kilometers but this will still be a long journey because of bad roads.
Rangdum Gompa, also known as General Zorawar Singh fort is worth visiting while on your way towards Padum. You will cross Pensi La, an easy high-altitude pass.
At Pensi La top, view the mighty Drang Drung glacier and the twin Ta Tso & Lang Tso lakes. After Pensi La, you will descend into Zanskar valley and head straight to Padum.
There are several hotels and guest houses in Padum and you should not have any trouble finding a place to crash here. Sani Gompa, which is also known as possibly the oldest Gompa in Zanskar valley, is a place worth visiting in Padum.
There is not much to see in Zanskar valley except for the natural beauty of a cold desert and several old monasteries but the place is still worth a stay for a couple of days. If time permits, spend a day here and visit the nearby areas.
There is a road that goes towards Hanumil, another towards Dzonkhul, and a third under construction road that goes towards Shinku La. It is a high altitude pass which when completed will connect the Zanskar valley to Lahaul valley. This road will link the towns of Padum and Darcha. Let us take a look at some of these other roads.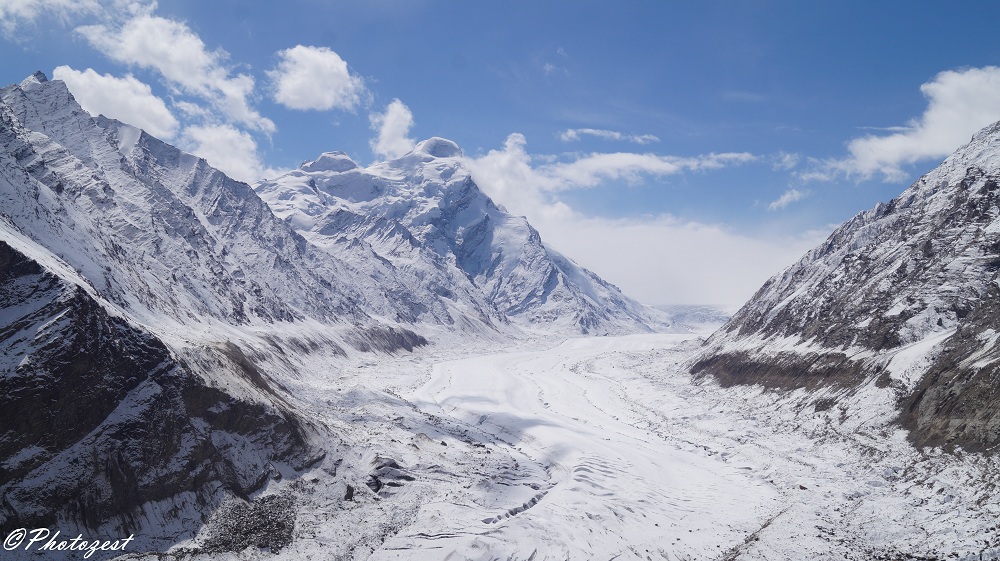 Day 4: Padum to Hanumil to Padum (120 kms)
Stay for a day at Padum and do some local sightseeing. Several monasteries in the region are definitely worth a visit. Take a drive towards the small village of Hanumil. This is good but under construction road which when completed will connect Padum to Nimmu.
Drive as far as you are able to return to Padum after that. The total distance covered would be 100-120 km including the return journey. Apart from stunning landscapes, a few other places to see on this route are Pibiting, Karsha, Stongde gompas, and the Zangla fort.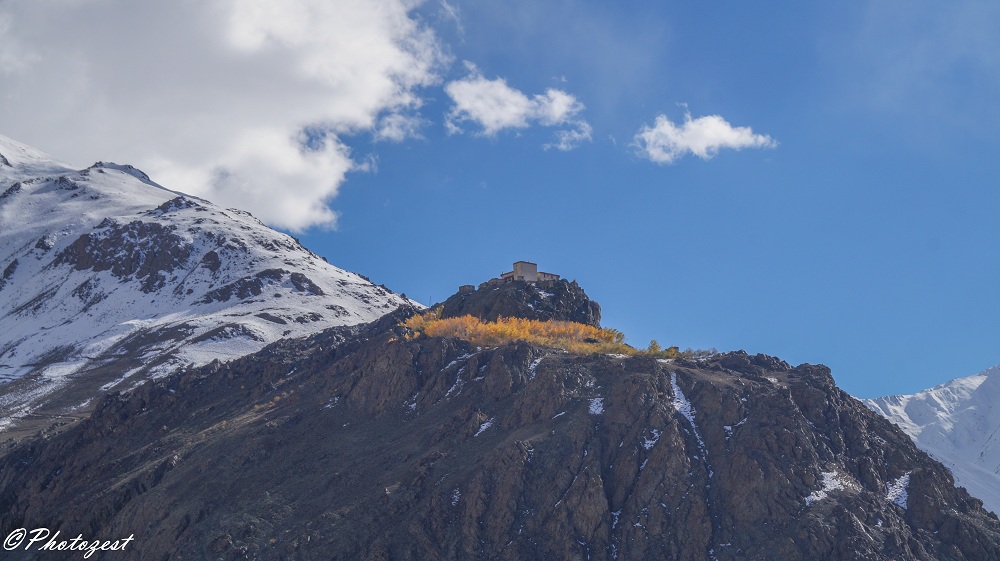 Day 5: Padum to Reru to Padum (90 km)
If you are short on day, you can actually merge this day with Day 4. In the morning, go towards Hanumil and come back to Padum. Have your lunch and then go for a drive on Shinku La road. This is another under construction road which when completed will run all the way till Darcha in Lahaul valley, across Shinku La, also known as Shingo La.
Take a drive on the road while enjoying the beauty of the valley. Drive all the to the small village of Reru and visit Bardan gompa on the route. This gompa is located on a huge rock right next to the river and is worth a visit.
The road towards Reru is good for the first 20 odd kilometers but then it is just a dirt trail for another 25 after which it ends.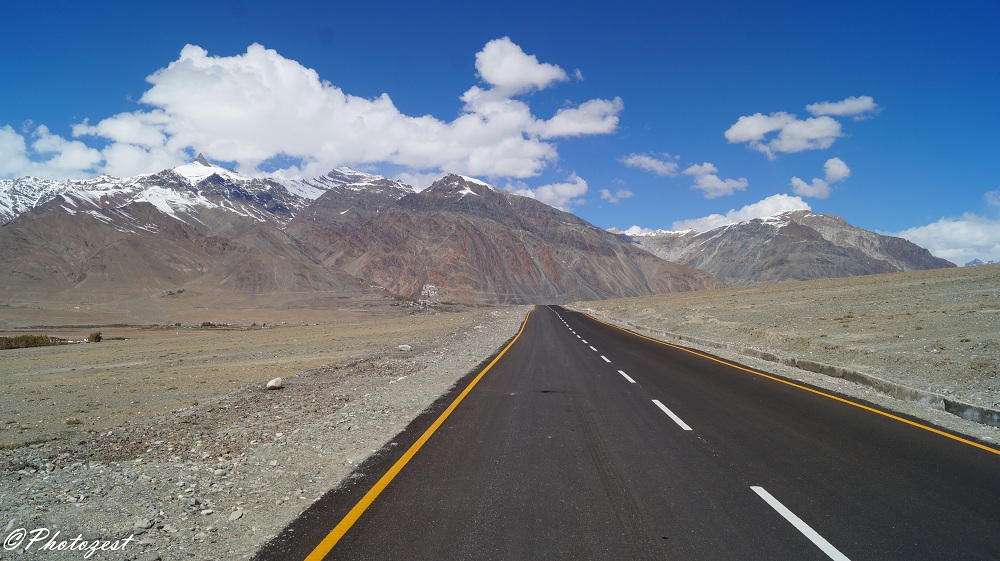 Day 6. Padum to Kargil (230kms)
Start as early as you can from Padum since this will be a long journey. You will take the same route back that you took to reach Padum.
Day 7. Kargil to Gulmarg (171 km)
From Kargil, you will take the same road back to Srinagar. If you want to add a place in your return journey, you may take a small deviation and reach the beautiful town of Gulmarg instead of Srinagar. Stay at Gulmarg for the night, it is highly recommended.
The beautiful town is merely 60 kilometers from Srinagar and will only add 2-3 hours to your next day's journey but is totally worth it. If time allows, then this will be an additional day in your travel plan. The next day you can go to Srinagar and stay there visiting some of the local tourist attractions in Srinagar.
Day 8. Gulmarg to Srinagar or Jammu (60 or 170 km)
Start early from Gulmarg. If you can stay at Srinagar then head straight to Dal Lake and stay at a houseboat if within budget. Else you can continue to Jammu on this day, stay there for the night and head home the next day.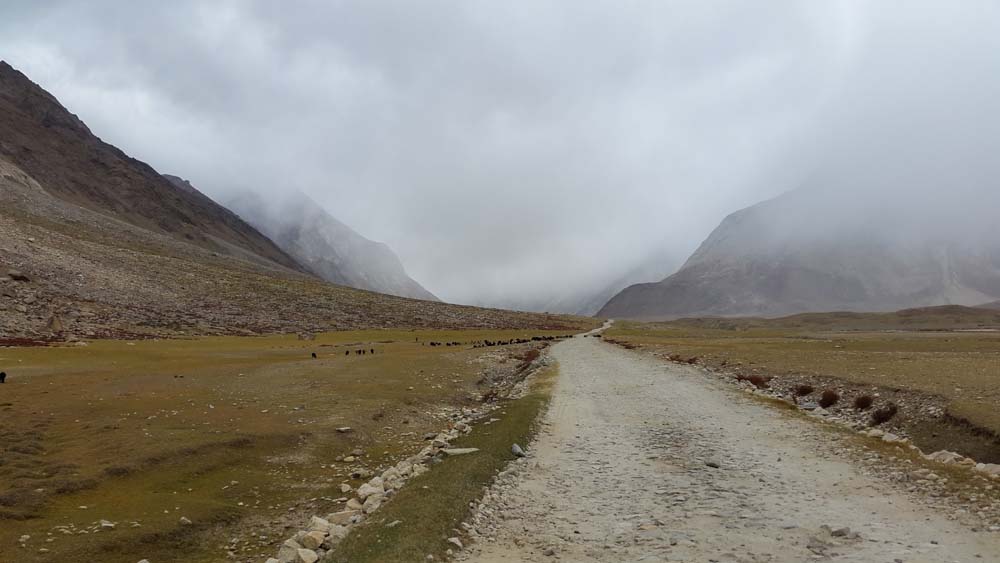 Zanskar Itinerary # 2
An alternate way to complete this journey is as mentioned below.
Srinagar to Kargil – Day 1
Kargil to Padum – Day 2
Padum – Day 3 & 4
Padum to Rangdum / Sankoo – Day 5
Rangdum to Dras via Umba La Pass – Day 6
Dras to Srinagar – Day 7
The change here is that on Day 2, you will complete the Kargil to Padum in a single day. While returning, you will stop at either Rangdum or Sankoo. From there, you will take the Umba La Pass road and exit near Dras, without having to go back to Kargil.
For more information on this route, please read this travelogue Zanskar Valley Bike Trip – A Solo Bike Ride to Zanskar Valley.
Ladakh & Zanskar Itinerary
If you however are including Zanskar in your Ladakh travel plan, then from Kargil, you will head straight to Leh town. This can easily be completed in a single day.
If you were returning from Ladakh, then you will travel from Leh to Kargil and stay there for the night. The next day you will go to Padum and spend time there. For your return journey, you can take the Umba La road from Sankoo and exit near Dras on Srinagar Leh Highway.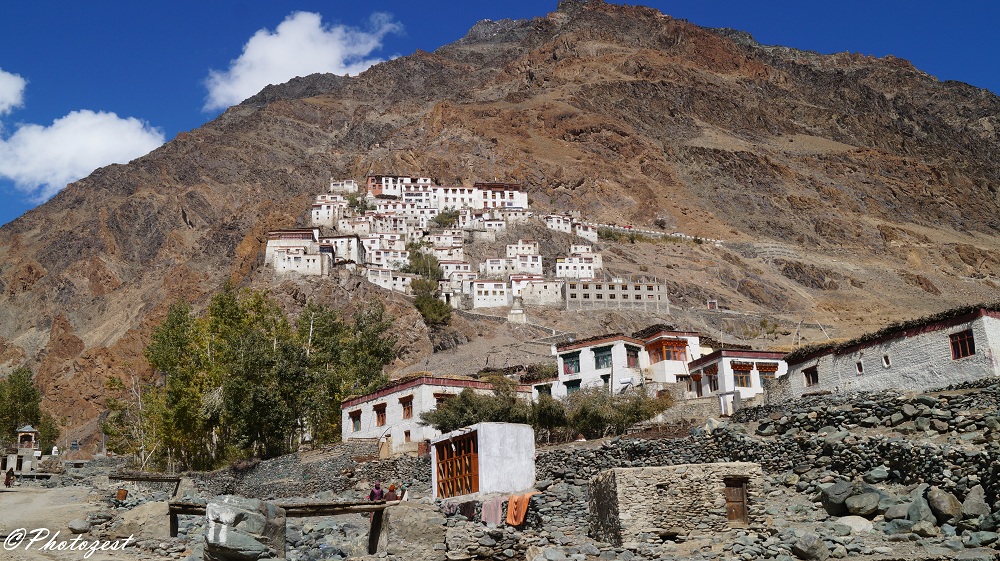 Zanskar Valley Itinerary – Conclusion
I hope the information above on planning a Zanskar Valley itinerary was of help. If you have any questions or need any other details, please feel free to ask in the comments section below or at our Community Forum, and I will be happy to answer.