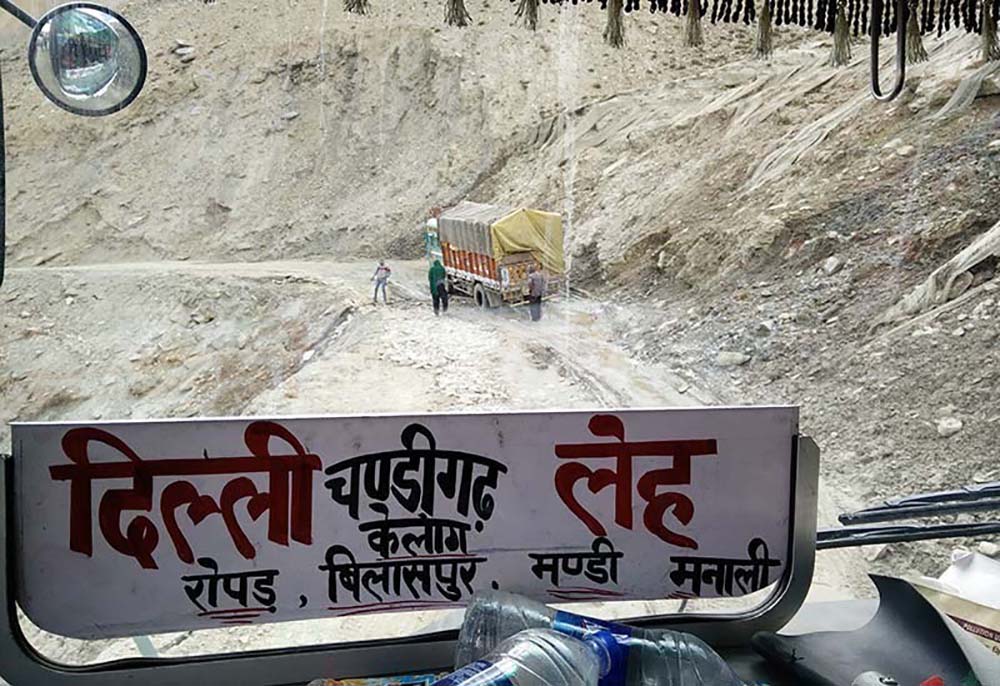 There are several ways to reach Ladakh now. You can bring your own car or motorcycle, or rent one, travel by private or shared cabs, catch a flight, or even hitchhike for that matter. The easiest and most cost-effective of all is to board a bus. You can either board one from Manali, Srinagar, or the most surprising of all, from Delhi itself. Yes, there is in fact a direct Delhi to Leh bus that you can board from ISBT Delhi.
A direct bus to Leh Ladakh surely saves a lot of hassle. Imagine that you are traveling with a group of friends or family or you have kids traveling with you. Wouldn't it make it a lot easier if you just boarded the bus from Delhi itself and reached Leh on the same bus, without the hassle of looking for a different mode of transport at several places?
Also Read: How to Plan a Trip to Leh Ladakh – A Complete Travel Guide
It sure makes things a lot easier. If you too are planning to board the Delhi to Leh bus, mentioned below are a few details that can be helpful.
Delhi to Leh Bus Service
The Delhi to Leh bus is a bus service run by HRTC from Delhi to Leh via Manali. This service starts after the Manali – Leh highway reopens for the season and is declared by the authorities as safe for a Bus to ply. It remains available from Mid-June to September. After this, the service is suspended until next year.
The total duration of the journey is approximately 52 hours. The actual travel time is close to 35 hours (excluding the night stay at Keylong). This bus covers a total of over 1100 km through some of the most challenging roads, and 5 high-altitude passes. It is an extension of the Delhi to Keylong route; which was later extended till Leh.
The bus runs through six different states or UTs – Delhi, Haryana, Punjab, Chandigarh, Himachal Pradesh, Jammu & Kashmir. It covering the plains of Haryana & Punjab, the lush green landscapes of Kullu-Manali, adventurous roads midst snow-covered peaks of 5 high altitude passes, and beautiful vistas of the cold desert of Leh-Laddakh.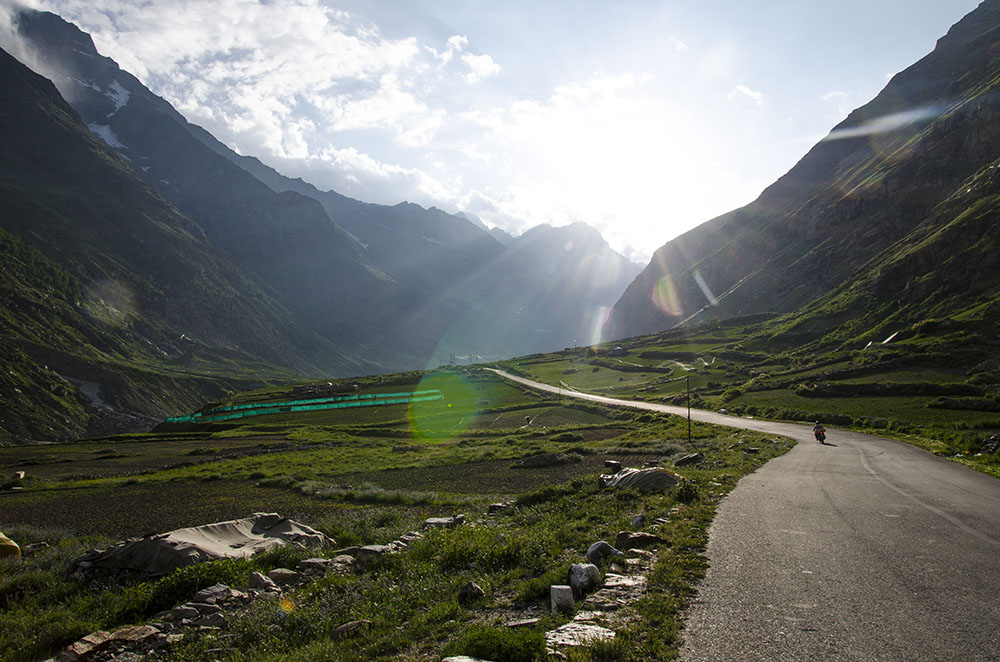 Delhi to Leh Bus Route
The bus route of Delhi to Leh is as mentioned below.
Delhi – Chandigarh – Manali – Rohtang Pass – Keylong – Jispa – Baralacha La – Sarchu – NakeeLa – Lachlung La – Pang – Tanglang La – Upshi – Karu – Leh
The bus will start from Delhi ISBT, travel to Chandigarh via NH1, then reaches Manali via Kullu. From Manali, it follows the Manali Leh highway and reaches Leh in 2 days.
You will not be traveling in the same bus with the same driver though. There will be a change of Bus first at either Bilaspur, Sundernagar, or Manali, and then at Keylong. Drivers too will change at all these places. You may be traveling in 3-4 different buses with 3-4 different drivers.
Also read: How to Plan a Trip to Ladakh by Public Transport?
Delhi to Leh Bus Fare
A one-way ticket from Delhi to Leh will cost Rs 1380 per person. As I mentioned above, this service is an extension of the Delhi Keylong Bus service. So you will need to book two different tickets.
The first ticket is for Delhi to Keylong for Rs. 800 and some change. Then again at Keylong, you will extend your ticket to Leh for Rs. 500 and change.
This price is not inclusive of meals and your night halt at Keylong. You will be needing to pay for those separately. The fare mentioned here is subject to change in the following years.
Delhi to Leh Bus Timings
The Delhi to Leh Bus starts from Delhi ISBT at 3.30 pm every alternate day. It reaches Chandigarh between 8-9 pm. After a quick break, it starts on Chandigarh Manali highway and reaches Kullu early in the morning by 5 AM.
Arrival in Manali is between 7-8 am. After a quick break at Manali and a possible change of bus, the journey resumes at 10 AM and concludes for the day by late afternoon at Keylong.
The bus halts at Keylong for the night. It starts the next day early from Keylong Bus stand between 5 – 6 am, arriving at Leh the same day by 6 – 7 pm.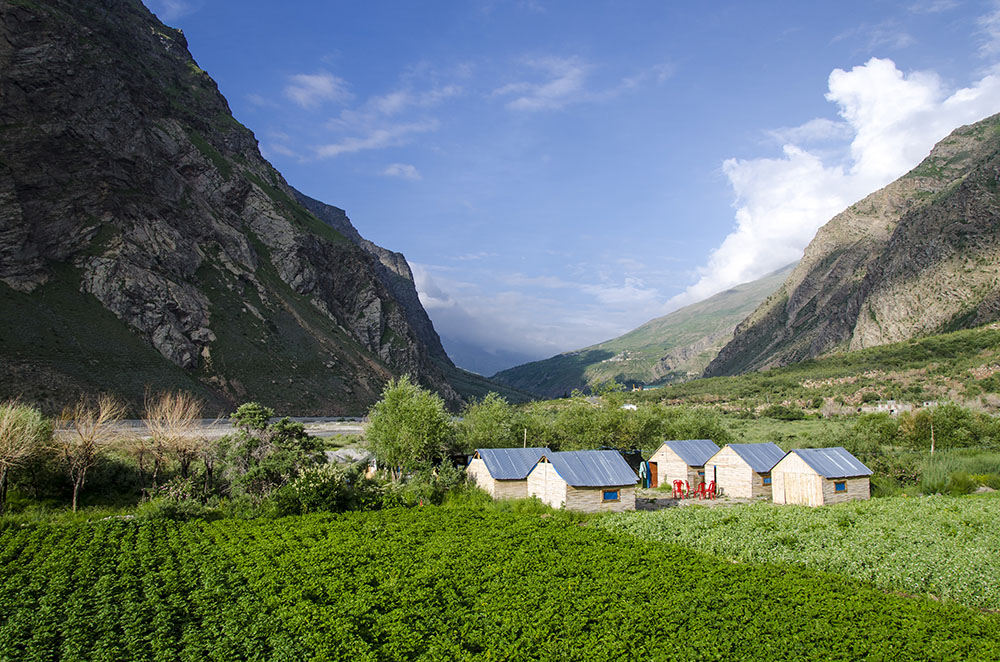 Delhi to Leh Volvo Bus Service
There is no Volvo bus available for this journey. HRTC is the only bus service available as of now.
Delhi to Leh Bus Booking
You can book a ticket in advance from HRTC counter at ISBT Delhi (Counter 7). You may be required to book a ticket first for Delhi to Keylong and then get the ticket extended at Keylong for Leh as you change the bus and board a different one for the final leg of the journey.
Also read: Accommodation on Manali Leh Highway
Delhi to Leh Bus Online Booking
There is no online booking system available yet. You will have to reach ISBT in person and buy a ticket. You can however book your ticket a day in advance.
Delhi to Leh bus timings / Delhi to Leh Bus Time Table
Mentioned below are the departure timings from places en route.
Delhi: 02:30 pm
Chandigarh – Sector 43: 8.30 PM
Kullu: 5:30 AM
Manali:  7:00 AM
Keylong – Arrival – 01:00 PM,
**Night Halt**
Keylong – Departure: 05:00 AM
Leh (Arrival) – 7 PM
Reverse Schedule
Leh (Departure)- 5:00 am
Keylong (Arrival) – 7:00 pm
**Night Halt**
Keylong (Departure) – 06:30 AM
Manali (Departure)- 1:25 AM
Delhi (Arrival)- 4:00 AM

For your return journey from Leh to Delhi, you can take the same bus. Mentioned below are a few details on Leh to Delhi Bus Service.
Food Halts
Evening snacks: Karnal
Dinner: Ropar
Early morning break: Pandoh
Breakfast: Gulaba
Lunch: Koksar
Breakfast: Bharatpur near Baralacha La
Lunch: Pang
Evening snacks: Upshi
Additionally, the bus also stops at major mountain passes for 5-10 minutes.
Also read: What to See on Manali Leh Highway?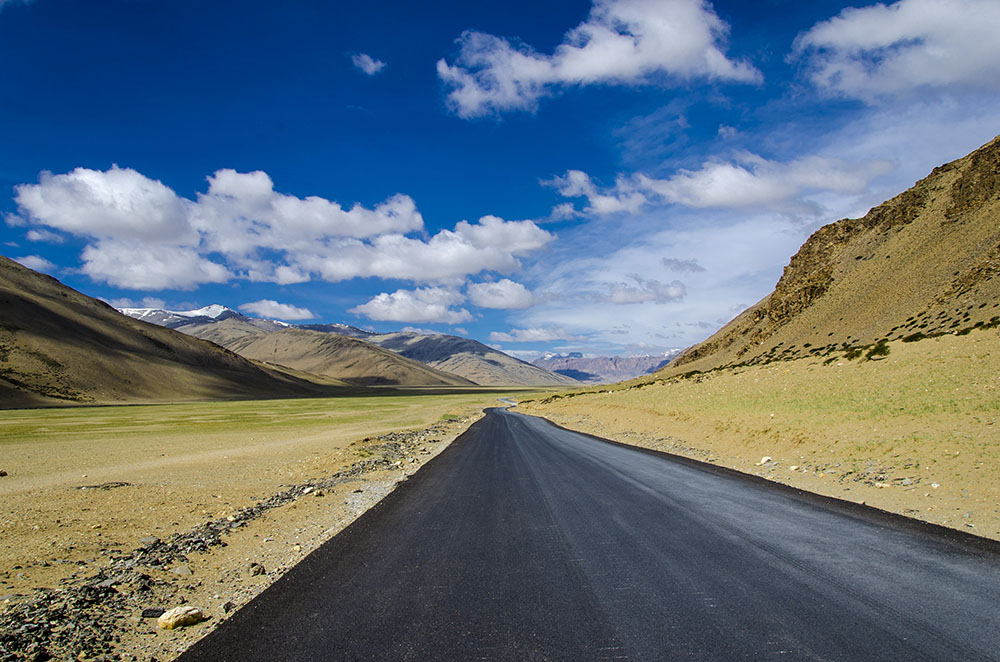 Leh to Delhi Bus Service
The bus from Leh to Delhi starts from Leh Bus stand at 5 AM. You will need to buy your ticket a day before and reach the bus stand by 4.30 AM. It reaches Keylong by around 6-7 PM.
Passengers are required to make their own accommodation arrangements and you can easily get a hotel near the bus stand itself for Rs. 600 – Rs. 800.
There is also a unisex dormitory near the bus stand where you can get a bed for Rs. 100. The next day it starts at 6.30 from Keylong and the ticket is Rs. 850 till Delhi. It reaches Manali by noon and starts from there for Delhi at 1.30 PM; reaching Delhi at 4.30 AM the next day.
Leh to Delhi Bus Fare
A ticket from Leh to Delhi will cost Rs. 1365 per person which is broken down in two. From Leh you will buy your ticket until Keylong and then from Keylong, you will buy your ticket for Delhi.
Leh to Delhi Bus route
This bus follows the Manali Leh highway and then NH1 till Delhi. You will be travelling from Leh to Karu, Upshi, Tanglang La, Pang, Lachulung La, Nakeela, Sarchu, Baralacha La, Jispa, Keylong, Rohtang La, Manali, Chandigarh and arrive at Delhi.
Leh to Delhi Bus Timings
This bus starts from Leh Bus stand at 5 am and arrives at Keylong by 7 pm. From Keylong, it starts again at 5 in the morning and reaches Delhi after a short break at Manali.
Also read: How to Handle Acute Mountain Sickness in Ladakh?
For this bus too, you can book your ticket in advance. Just go to Leh Bus Stand, find the bus that goes to Keylong, and the conductor will give you the ticket.
A special campsite has been set up at Keylong for this bus service, both for Delhi to Leh and Leh to Delhi. You may choose to stay at the same camp or check in to some other hotel. However, if you are not staying at the campsite, please ensure that you are present next morning before 5 am or the bus will leave without you.
For further inquiries, you may call at the numbers provided below.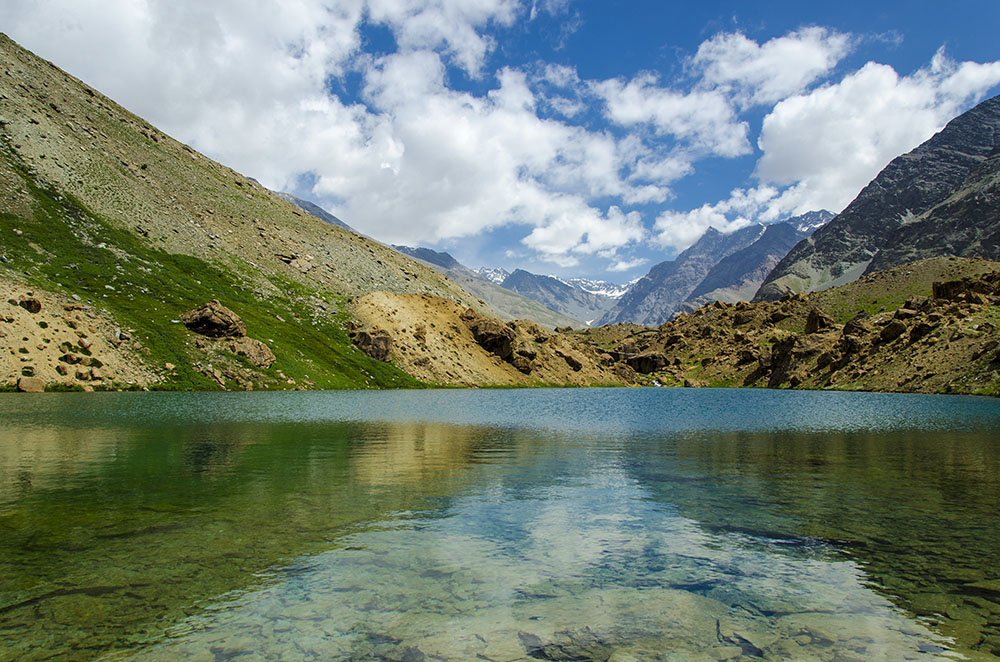 Other Tips
With above details provided, let me also add a few general tips based on the queries I get.
This is not a luxury bus, not even a semi-deluxe. It is just an ordinary roadways bus all the way till Leh. If you want to travel in it, be mentally ready as the journey can get tough and challenging.
The long sitting hours in an ordinary bus, the twists and turns on the hills, and the high altitude are bound to take a toll on the body. A better way to do this will be to catch the bus from Delhi to Keylong and spend a day there to get acclimatize to high altitude.
There is an early morning bus from Keylong to Leh starting at 5 AM. Catch this bus after spending a day here. As a matter of fact, very few people are able to run to Leh on the same bus. Most of them end up taking a break at Keylong.
You may suffer motion sickness at several places. In order to avoid that, you should drink plenty of water and eat small meals throughout the day. Do not go empty stomach and do not overeat either.
At all the places that this bus will stop, washrooms facilities will be a challenge. The bus stops at Chadar tents where you will have to use shared washrooms that almost everyone uses who stops there.
Safety
Is it safe for solo woman travelers? Absolutely. On your journey you will find several other couples and families traveling in the bus. Drivers and conductors behave well. They will care well knowing that you are a solo woman traveler. You will also not face any trouble during your stay at Keylong.
Also Read: How to Plan a Trip to Leh Ladakh with Family
For accommodation at Keylong, there are a few hotels right near the bus stand where you can easily get cheap accommodation.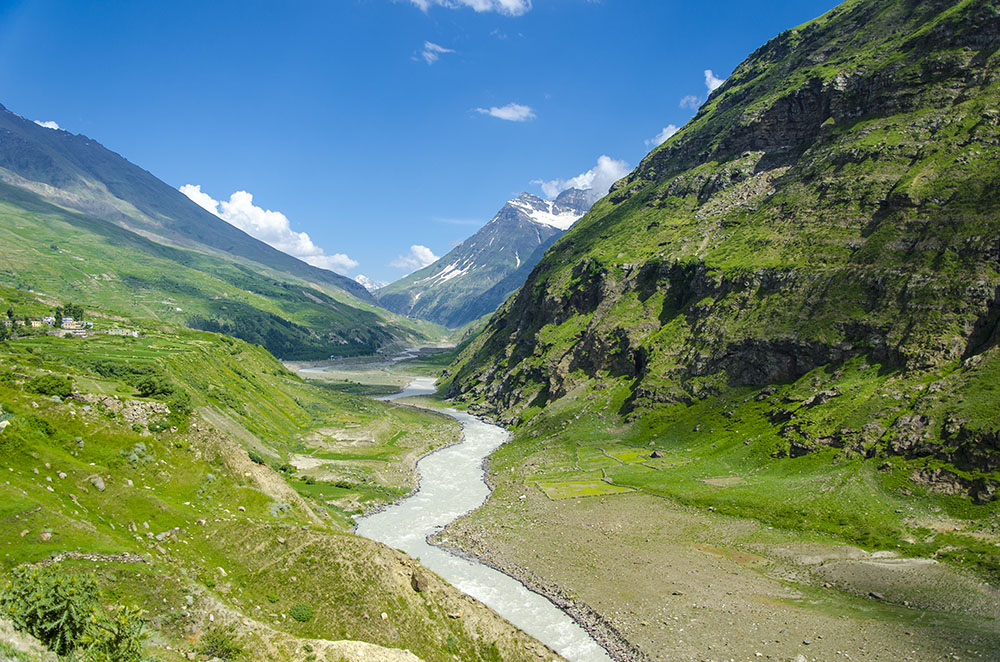 Photography
If you are interested in photography, then you will need to be careful about which seat you pick. If you sat on the wrong spot or on the wrong side, your photography window will be very limited.
From Manali to Leh, most of the time the valley is on the right side so grab a seat in the row behind the driver's seat. For Leh to Manali, grab a seat along with the door of the bus. If you sat on the wrong side, you will just be clicking photographs of a mountain wall.
Clothes
Even though in a bus, you will still be traveling through a cold desert and crossing 5 high altitude passes on the way. Keep a light woolen jacket, windproof jacket, cap, and gloves handy for times when you will get down from the bus for sightseeing. Keep your socks on as well. For more details, please take a look at Clothes for Leh Ladakh Trip – What to Pack.
Sightseeing
Do not expect this bus to stop at every tourist attraction you come across. The HRTC bus does not stop anywhere at all but the HPTDC bus may stop at a couple of places.
Sightseeing is limited to only a few places at the discretion of the driver and conductor. As a matter of fact, on Day 1, the sightseeing break will only be limited to at Rohtang top for 10 minutes.
Then it is a straight run to Keylong with a brief stop at Tandi Petrol station for tank fill. On day 2 as well, the bus will stop at only the passes en route for 10 minutes each but not all of them.
Alternate Options
If you do not want to travel all the way from Delhi in this bus, then you can board a Delhi to Manali Volvo. From there you can either catch this bus from Manali or Keylong.
Regular HRTC buses run between Manali and Keylong till afternoon. Tickets for the Leh bus are available at the Keylong bus stand counter, an evening before the departure of the bus from Keylong to Leh.
You can also opt for Delhi – Keylong – Udaipur bus at 3:45 pm from Delhi, get down at Keylong and then take the Leh bus from there.
Contact Details
You may contact the following numbers for further clarification.
ISBT Delhi – 011- 23868694
ISBT Chandigarh (Himachal counter): 0172-2668943
Keylong bus station: 01900-222245
Manali Bus stand at 01902-252323, 01902-252116 & 01902-253147
HRTC Keylong depot contact number: 01900-222245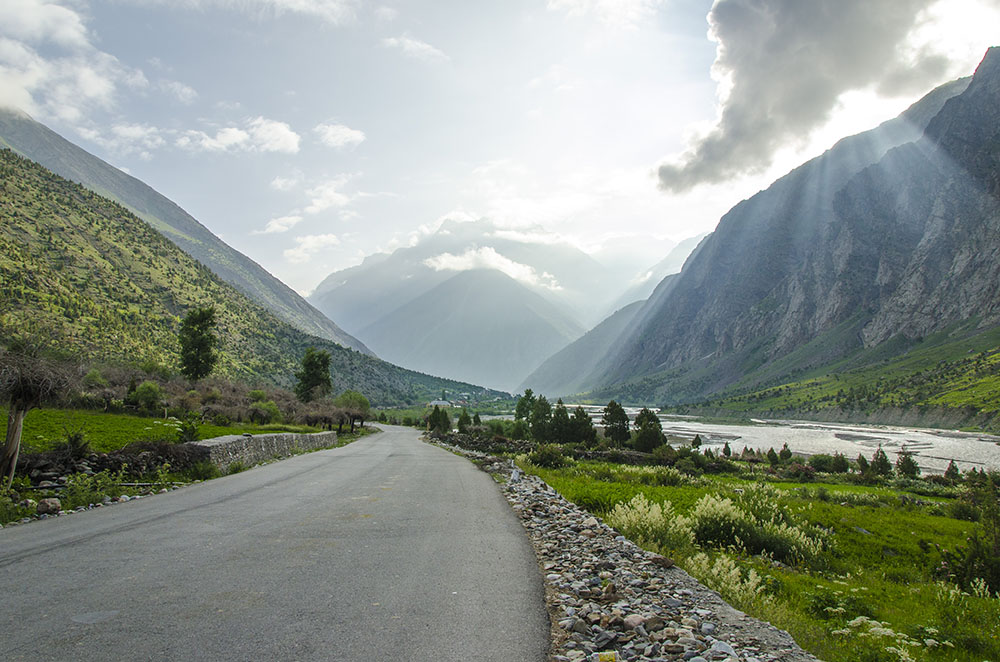 Conclusion
I hope this information on Delhi to Leh Bus service was of help. If you have any further questions, please feel free to ask in the comments section below or at our Community Forum and I will be happy to answer.