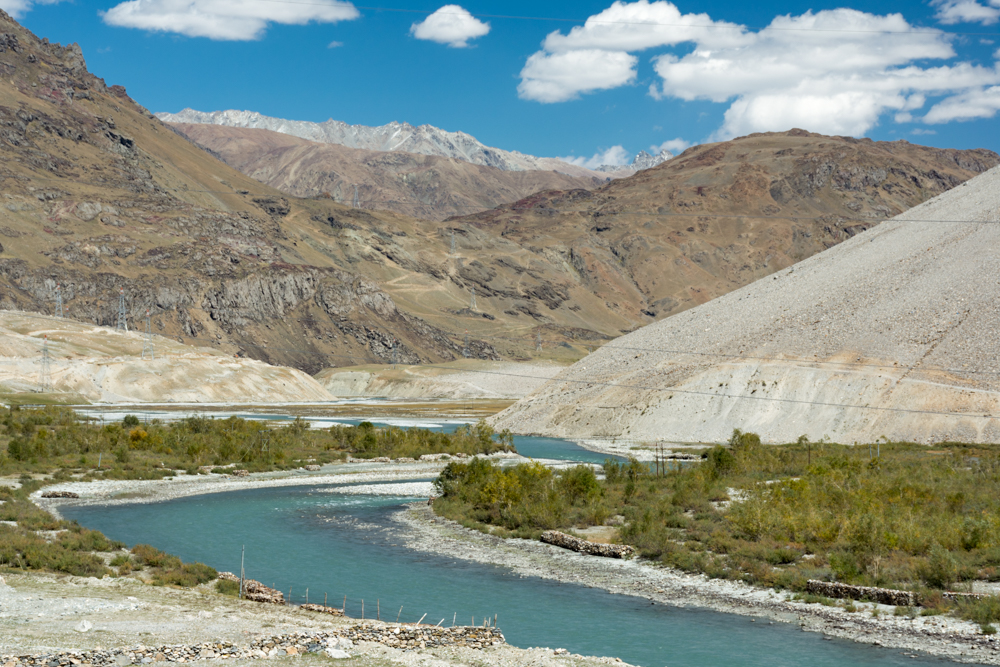 Unlike Manali Leh highway, the availability of basic facilities on the Srinagar Leh highway is much better. The chances of getting stranded or no help in case of a breakdown are much less on this route. Below is a list of places where you can find some of the basic amenities like medical assistance, mechanics, ATMs, and petrol pumps on the Srinagar Leh highway.
The entire highway runs through some of the major and well-known tourist destinations of Kashmir like Sonamarg, Drass, and Kargil. You are never really too far from civilization and getting help here is easier than on Manali to Leh route. This is also one of the reasons that it is recommended to reach Ladakh via Srinagar and come back from the Manali side.
Please note though that even though I used the word easier, this 475 kilometers long road is still challenging and there are several areas where you will be all on your own. You must prepare both yourself and your vehicle in advance for the tough journey ahead. For more details, please take a look at How to Plan a Journey on Srinagar Leh Highway.
ATMs, Mechanics & Petrol Pumps on Srinagar Leh Highway
Fuel is probably one of the biggest concerns during a trip to Ladakh so I will start with this. Below is a list of places where you can find petrol pumps on Srinagar Leh highway.
The most important thing to note here is that these are not gas stations located in heart of big cities but in remote areas so there is always a risk of the gas station not functional at your time of arrival.
A wise thing to do is to tank up at the next working gas station. Do not let it linger thinking that you will buy at the next one.
Petrol Pump Between Srinagar to Leh
Below is a list of petrol pumps that you will find while traveling from Srinagar to Leh.
Srinagar
There are numerous petrol pumps in Srinagar so ensure that you start the journey from here with a full tank. You do not have to carry spare fuel. Just get a full tank in Srinagar and depending on your vehicle's fuel efficiency, it should be enough to last until Kargil.
If you were planning to start early in the morning, please make sure that you get the fuel in the evening of the day before. Finding a petrol pump open really early in the morning can be a challenge here.
Nagbal
After you leave Srinagar, the next fuel station is the HP petrol pump at Nagbal. It is located about 14 kilometers out of Srinagar City.
Ganderbal
There are two petrol pumps at Ganderbal. The one that belongs to Bharat Petroleum is right on the highway, about 15 kilometers from Srinagar.
Also Read: Tourist Attractions on Srinagar Leh Highway
Wussan
After Ganderbal, the next petrol station is the Bharat Petroleum Filling Station at Wussan. It is located at a distance of 28 kilometers from Srinagar. About a kilometer after this, there is another one called Sindh Filling Station that belongs to Indian Oil.
Gagangir
In Gagangir as well, there is a Bharat Petroleum filling station. It is a little before Sonamarg and about 66 kilometers from Srinagar.
Kargil
The next gas station after Gagangir is the HP Petrol Pump located in Kargil. There is no other petrol pump in between at either Baltatl or Dras.
Khalsi
Once you leave Kargil, you will find another Indian Oul Petrol Pump in Khalsi, at a distance of about 123 kilometers. The best thing to do would be to get a tank full done in Kargil and this will be enough to last till Leh.
After Khalsi, there is no gas station for the next 94 kilometers to Leh.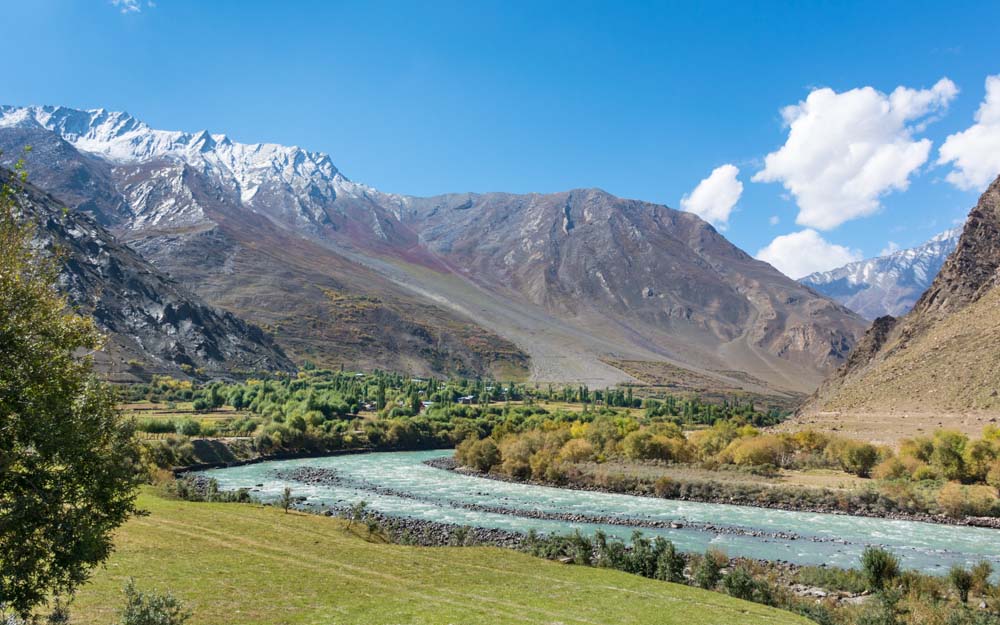 ATMs on Srinagar Leh Highway
Below is a list of places where you can find an ATM while traveling from Srinagar to Leh. Like Petrol pumps, the availability of cash in ATMs at some of the remote villages remains doubtful.
The best thing to do is to withdraw enough cash from Srinagar that can last for the next couple of days until you reach Leh.
Srinagar: ATMs of almost major banks here.
Ganderbal: SBI, J&K Bank, HDFC Bank ATMs here but none of these are on the highway. You will have to enter the town a little.
Manigam: There is a J&K Bank ATM here, just before hotel Easton Grande.
Wussan: J&K Bank ATM here
Kangan: J&K Bank and ATM
Hari Ganiwan: J&K BanK ATM
Gund: J&K Bank ATM
Sonamarg: J&K Bank ATM
Dras: J&K Bank ATM, SBI ATM near Kargil War Memorial
Kargil: J&K Bank ATM
Shargole: SBI ATM but not on the highway. You will have to go towards the village about 5 kilometers from Srinagar Leh road.
Saspol: SBI ATM
Leh: J&K Bank, Axis Bank, HDFC Bank, ICICI Bank, SBI, ATM
Also Read: Guest Houses & Hotels on Srinagar Leh Highway
Liquor Shops on Srinagar Leh Highway
While consuming alcohol is not advised while traveling through such a high altitude region, a trip like this of course calls for some alcohol at night with friends. I do not drink myself so cannot really provide accurate information on this matter but I have seen liquor shops in Srinagar and Leh.
In Srinagar, you can buy at Badami Bagh Cantt and Boulevard road. In Leh, there are a few liquor stores you can buy from. Kargil too has a liquor store but I cannot really confirm this.
Other than this, there are no liquor shops on this route. Some hotels may serve on customer's requests.
Mechanics on Srinagar Leh Highway
Almost all the major towns en route have mechanics available. For something major, however, it can only be fixed in Srinagar or Leh.
For small faults, you can get it fixed at Ganderbal, Sonamarg, Drass, and Kargil. Apart from these, almost all the small towns like Kangan, Gund, Baltal, Lamayuru, Mulbekh, Nimmu have a puncture repair shop.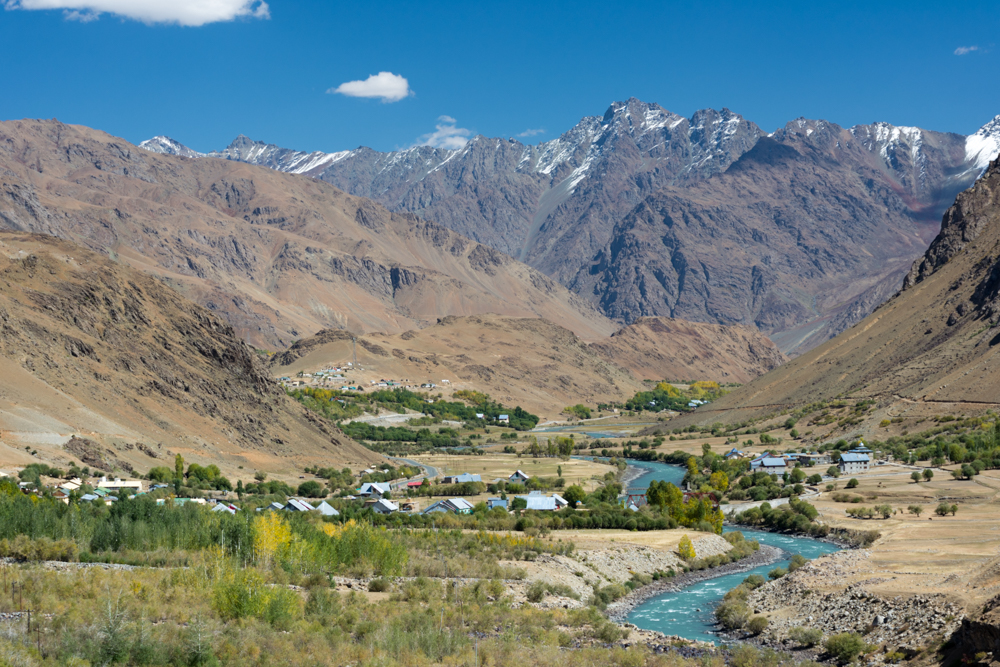 Medical Facilities on Srinagar Leh Highway
You can find a Doctor and dispensary at Sonamarg, Drass, Lamayuru but this will be just a physician. For any serious concerns, you will have to rush back to Leh, Kargil, or Srinagar.
In case of a medical emergency, you can also seek help from any of the nearby Army establishments en route.
Also Read: Kargil War Memorial – A COMPLETE Travel Guide
Electricity on Srinagar Leh Highway
Srinagar Leh highway is a well-populated and connected region. All the towns and villages have electricity here.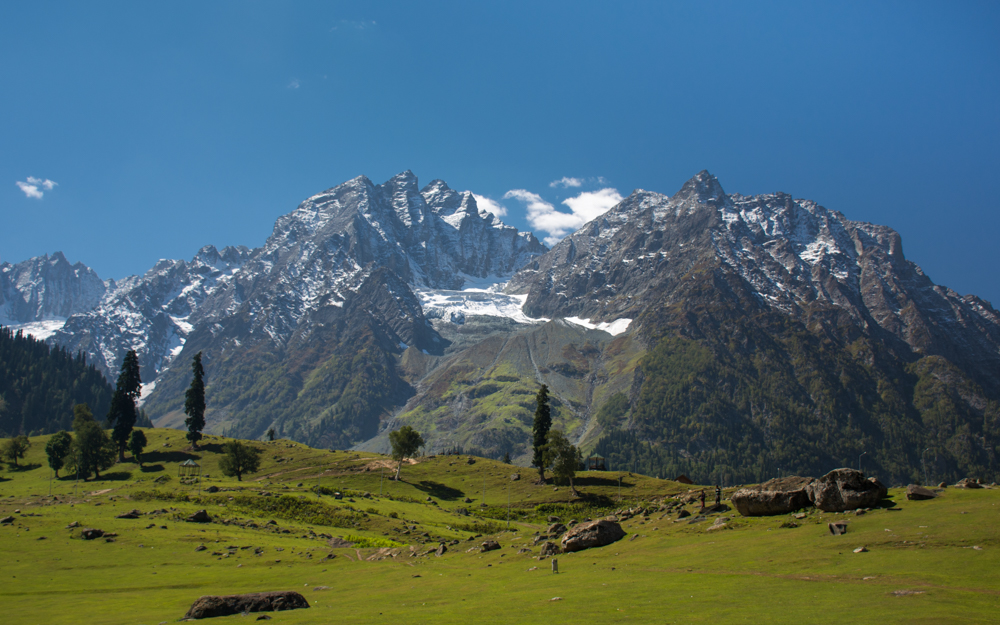 Phone Services on Srinagar Leh Highway
I will explain this breaking into two segments, landline phones, and mobile network reception. Phone connectivity also on the Srinagar Leh highway is better than Manali to Leh route. However, there are some terms and conditions related to mobile services.
Mobile Connectivity on Srinagar Leh Highway
The biggest catch is that prepaid connections do not work in either Kashmir or Ladakh. Only a postpaid connection will remain available. So if you are planning a trip to Ladakh, better convert your number to postpaid if you cannot go without a phone.
BSNL has the largest connectivity in this region. It pretty much works everywhere throughout the route. There will be stretches in between where even BSNL will stop working but it will get back on the network as you get closer to a town or village.
Airtel will probably work until Sonamarg and will remain off the network until Kargil. In Kargil, both BSNL and Airtel work well but then around Mulbekh, Airtel will again stop working. You will get connectivity again somewhere between Nimmu and Leh.
Jio works very well. They bounce their network on BSNL towers so you will remain connected between Srinagar and Sonamarg. There will be no network around Zojila Pass but it will be back again as you get closer to Kargil.
Vodafone is not really that good on this route. You will go lose network soon after leaving Srinagar and will not get it back until Leh.
Aircel and Idea networks are pretty much the same deal as Vodafone. These connections will work in Srinagar and after that only in Leh.
Also Read: Srinagar to Leh Travel Time & Suggested Itinerary
Data Connectivity
You will get a 4G network on Airtel and Jio in Srinagar and Leh both. While on the road, the data speed will not be that great. Data Speed on BSNL networks will be very slow.
Landline Phones
All the major towns after Srinagar, Ganderbal, Kangan, Sonamarg, Drass, Kargil, Mulbekh, Lamayuru, Nimmu have landline phone connectivity. In case you need to make an urgent call and your phone is out of service, you can do so at any of these towns.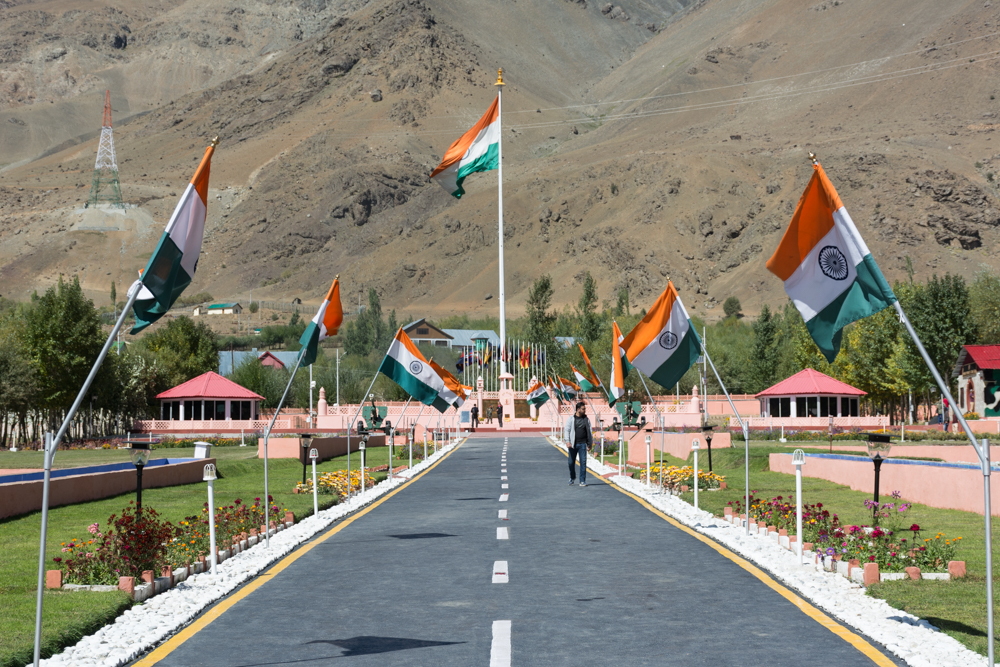 Conclusion
I hope this information on the availability of basic facilities and petrol pumps on Srinagar Leh highway was of help. If you have any further questions, please feel free to ask in the comments section below or at our Community Forum and I will be happy to answer.