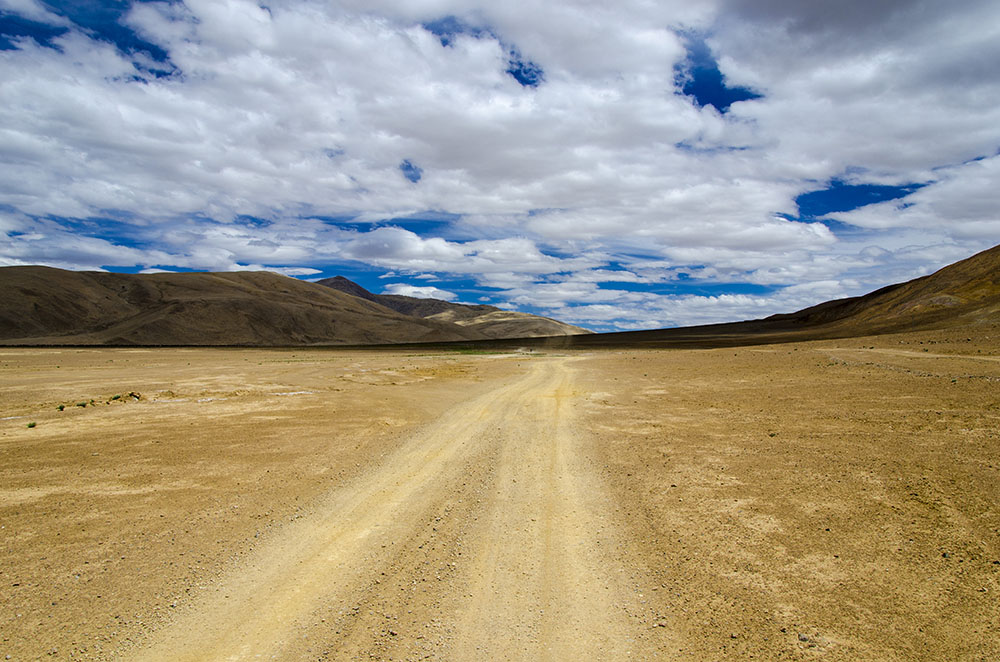 Is Ladakh safe for tourists to travel now? This is one of the most common thoughts pondered upon by people planning a trip to Ladakh. To answer the question in one statement, yes Ladakh is perfectly safe to visit, provided that you do not put yourself in a risky situation.
This question will actually apply to all other tourists places as well and not just Ladakh. But because of the remoteness, high altitude, harsh terrain, challenging roads, close proximity to the border, incursions by China, and the unrest in Kashmir, people feel a little hesitant about visiting Ladakh.
You may not worry about it as much if traveling solo or with friends. But when you have your family accompanying you on the trip, this probably will become your greatest apprehensions.
Is Ladakh safe for tourists or not and what measures can you take to make it even more so is what I will provide details on in this article. For other details on visiting Ladakh like when to go, how to reach, where to stay, what to see, and how to plan the budget, please take a look at How to Plan a Trip to Leh Ladakh –  A Complete Travel Guide.
Is Ladakh Safe for Tourists to Travel?
Your safety in Ladakh really depends on the aspect you are inquiring about. For example, you may be worried about the unrest in Kashmir and Chinese incursions; or you may not be confident about driving or riding your motorcycle there.
The high altitude could be giving you sleepless nights because you may also have your children accompanying you on the trip. In the end, however, the fact remains that thousands of people travel to Ladakh each year with both their children and elders.
While Ladakh is considered very safe for tourists, there are several factors that you will have to consider before deciding whether or not it's safe for you to go.
Safety in Leh – Ladakh after Chinese Incursions
This is probably the biggest apprehension that people have while going to Ladakh.  Chinese incursions in several areas here have increased in the last few years and they get wide coverage in all the newspapers and channels.
This creates a panic-like situation among travelers. I am not saying that it is not all that serious because it indeed is. But contrary to common belief, incursions happen close to the border areas which are far away from tourist destinations. Tourists are anyway not allowed in those areas.
Some of the places where incursions happened are about 2 days of travel from Leh. There have been several instances of Chinese crossing over to Indian territories but it is far from being a risk to the tourists. In fact, it will never be a situation like this unless China declares an all-out war against India.
To be honest, it is not just Ladakh. It is the case with any city that is close to border areas. Large army presence, tight security, minor disputes over the border are common in such places.
Ladakh is a very well-protected region and you really have nothing to worry about. Put this fear out of your mind and only focus on the natural beauty of the place. As long as the permits for a specific area are being issued, it is perfectly safe. If there is even a minor risk involved, authorities will immediately deny the permit to go that way.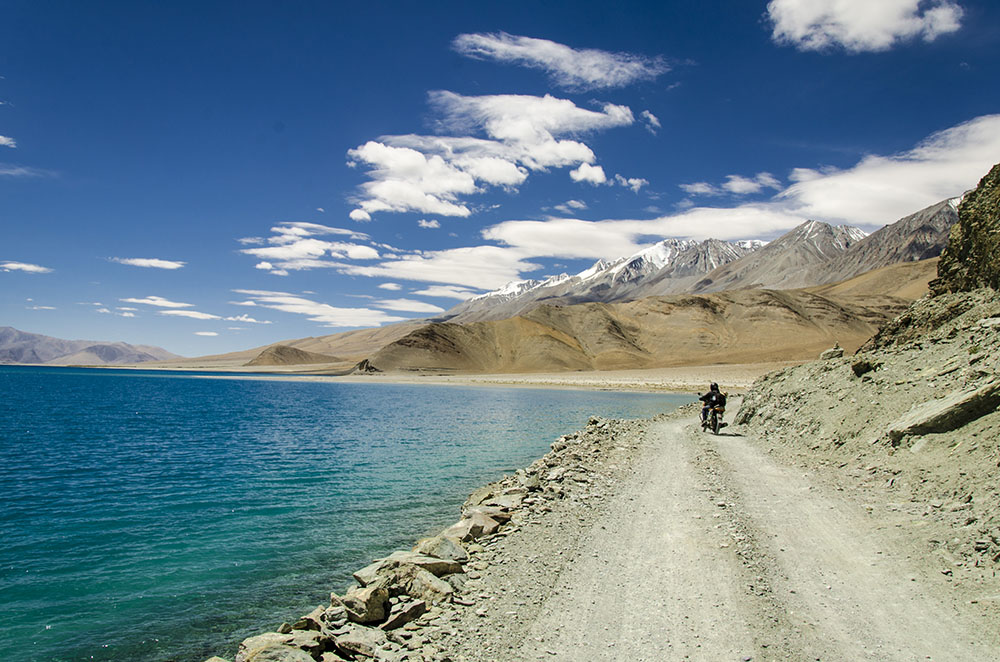 How Serious is Altitude Sickness?
Yes AMS is real and yes it is serious but not applicable to just Ladakh. You will suffer from it at other high-altitude places like Spiti valley as well. As a matter of fact, I have seen people suffering from altitude sickness even at Manali.
a slow gain in altitude is the key to avoid suffering from its symptoms. If you are worried about it too much then just take the Srinagar Leh route to get to Ladakh and give it some time. Complete the journey slowly, do not exert yourself, avoid smoking and drinking and you should be OK.
With that being said, if there is a medical history involved, like Asthama, Heart-related problems, or any other ailment that can turn serious, it may not be safe for you to go to Ladakh. Please consult a doctor before you make the decision.
Tourists have died in Ladakh because of altitude sickness and lack of medical care. A friend of mine who was an Asthama patient collapsed on the banks of the Pangong Lake. So yes, it is very serious.
To read more in detail about what acute mountain sickness is, what causes it, what its symptoms are, and what can you do to avoid it, please read How to Handle Acute Mountain Sickness in Ladakh.
Is Ladakh Safe for a Family Trip?
If you are planning a trip with your family that includes either your elders or children, then the first step would be to consult a doctor and take a professional opinion.
Children have the same tolerance level for mountain sickness as adults. So the same rules will apply that I mentioned above.
Keep a check on their overall behavior and for any symptoms of AMS. Kids are more active by nature which makes them prone to AMS by exerting themselves. Give plenty of water or other fluids and keep them covered from cold.
If your parents have any medical conditions like Asthma, heart problems then bringing them to Ladakh without going to a doctor's first will be a bad move.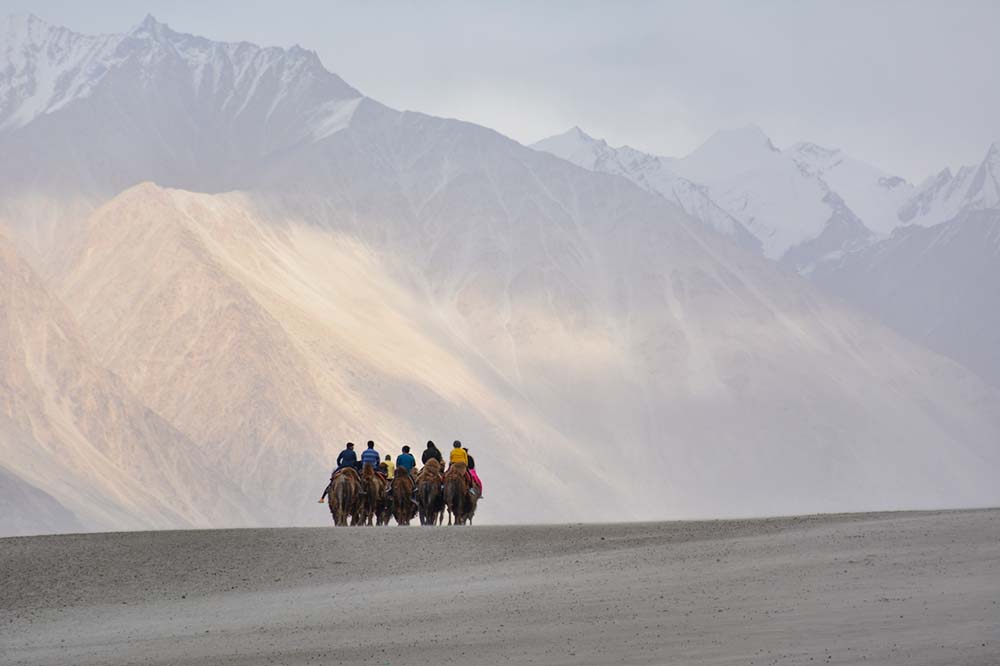 Is Ladakh safe for Infants?
No, Ladakh is not safe for infants or babies. You should plan a trip to Ladakh until your child is at least a couple of years old. They should be old enough to be able to communicate clearly enough if they were feeling unwell.
If your child was born premature, do not bring them to Ladakh. Babies less than 3 months of age do not have mature enough lungs to handle altitude sickness.
Even if the baby was over 3 months old, the reason why I am calling it unsafe is that you will never know exactly what was wrong. Your baby will just keep crying if they were unwell and you will be clueless.
You do not want to be in a situation where your toddler is crying non-stop and you are taking guesses about what could be wrong. That will just make the situation worse.
Put this together with the fact that there will be no doctor or hospital nearby and you got yourself in a tricky situation. The only hospital in Ladakh is in Leh but that is not where you will spend all your time.
The extremely cold weather will cause another concern. So in my opinion, do not bring an infant to Ladakh. It is not worth putting your baby at risk. Ladakh isn't going anywhere and waiting for another year wouldn't hurt.
For more details, please take a look at How to Plan a Trip to Ladakh with Children.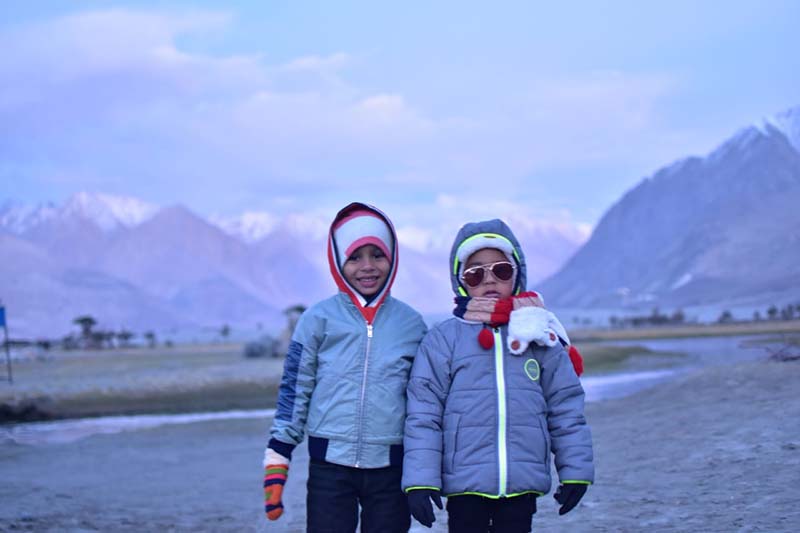 Is Leh Ladakh Safe from Terrorism?
There have never been any terrorism-related incidents in Ladakh. Whatever happens in Kashmir valley has little or no impact on the lives of the people of Ladakh.
Things can change in Kashmir overnight and there is no denying this fact. The often protests and stone-pelting incidents do pose a worrisome threat.
Take a look at the news and if there are any reports of clashes or unrest in Kashmir, then better plan it from the Manali side only. You can also postpone the trip altogether and plan at a later time if it gives you peace of mind.
Like Chinese incursions, the incidents of Pakistani soldiers crossing over, or cross-border shelling also are not near tourist destinations. Places that are prone to such attacks are not open to tourists.
While going to Ladakh via Srinagar, you will travel through places that do not see any Pakistani incursions unless it is an open war, like Kargil in 1999. If that happens then the entire region will anyway be shut down for any tourism at all.
Also read: Clothes for Ladakh Trip – What to Pack?
Is Ladakh Safe for Couples?
Yes, Ladakh is very safe for couples. You will find plenty of couples traveling to almost every area of Ladakh by car, motorcycle, and even public transport. As long as you yourself do not take any unnecessary risks, you are perfectly safe.
Traveling after dark, driving recklessly, camping in the middle of nowhere, or getting into arguments with the locals or other tourists must be avoided. You should also stick to the main roads that are frequented by tourists.
Do not also put yourself in situations where your own behavior would seem suspicious, like crossing over into restricted areas or taking pictures of anything related to the Army.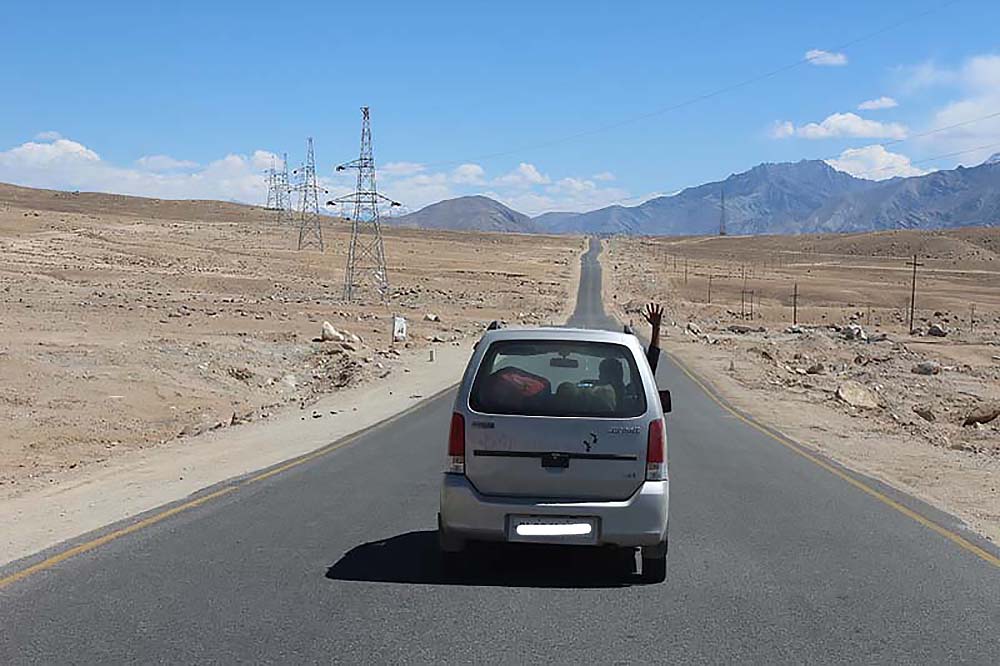 Is Ladakh safe for Heart Patients?
Traveling to high altitude places for people suffering from Coronary Heart Disease is not the best thing to do. Ladakh is a remote area and it is not just about the present medical condition of the person. An even serious matter is the absence of medical support anywhere in Ladakh except for Leh city.
If any medical emergency arises for a heart patient, it is bound to turn into a disaster. The nearest help would be miles and hours away. Still, if you want to go, then you must find a good cardiologist and get a medical opinion. Please do not go looking for this answer on the web.
Is Ladakh Safe for Asthmatics?
No, Ladakh is not safe for Asthama Patients. If you have a breathing-related ailment, you must get yourself checked and ask a doctor if it is OK for you to go to Ladakh. They will be in a better position to suggest to you what to do and what to avoid.
Some general tips for asthmatic patients are not what you are looking for. What applies to one person may not be applicable to you as well.
These are not conditions or situations where a generic or vague answer can work. You should get an opinion that is specific to you from a qualified medical professional.
Do not look for this answer over the web and go to Ladakh with a Doctor's opinion. It is not worth the risk, no matter what you would have read so far on the internet.
Is Ladakh Safe for Senior Citizens?
Yes, Ladakh is safe for elders as well as long as there is no serious medical history involved and you are taking all necessary precautions. A lot of people these days bring their parents to Ladakh so you will definitely not be the only one doing so. Getting a doctor's opinion in this case also is highly recommended.
I have covered this topic in great detail in Traveling to Ladakh with Parents – Senior Citizens. I would recommend you to read for some quick tips on how to make the trip safer for elderly people.
Solo Woman Trip to Ladakh
Can a woman travel alone to Ladakh? Or can a group of girls plan their trip without a male companion? The answer again would be a definite yes.
A lot of women have done it, both Indian and foreign nationals. Google for it and you will get plenty of travelogues of solo female travel to Ladakh. A friend of mine went by public transport all by herself without any trouble at all. Please read My first and Solo Trip to Ladakh for a complete and detailed log of her journey.
With that being said, it is safe only as long as you take all the necessary precautions. Maintain distance from strangers or suspicious people, do not travel after dark, do not get into any unnecessary altercations, do not venture into restricted areas, stick to the main routes and you will be all right.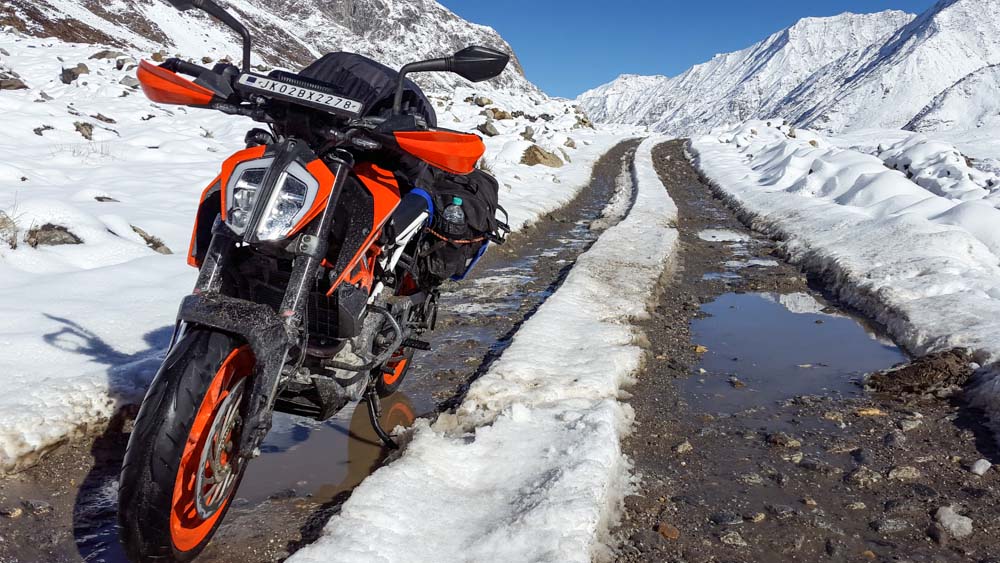 Bad Roads
Yes, the roads in Ladakh are challenging, bad, broken, and unpredictable. But they are no threat as long as you have decent enough experience of driving both in plains and hills and as long as you go slow and carefully.
Just follow the basic rules of driving that you would in a city as well and you will be OK. I am really talking about simple rules like do not drink & drive, do not over speed, do not rush, do not lose focus, etc.
Follow this and these rough roads will become fun to be on. If you are not confident of your own driving skills, then better not take the risk and hire a local driver.
Take a look at Driving Tips for Leh Ladakh for some tips on how to handle tough roads while going to Ladakh.
Leh Ladakh in June
Yes, it is safe to go to Ladakh in June but you will have to be prepared for some really bad roads. June is early in the season which means that the condition of the roads will not be the best at this time.
Manali Leh route would have just opened in June so there will be a lot of snow en route that can even cause avalanches. Please read How to Plan a Trip to Ladakh in June for more information on what is the safest way to complete this journey.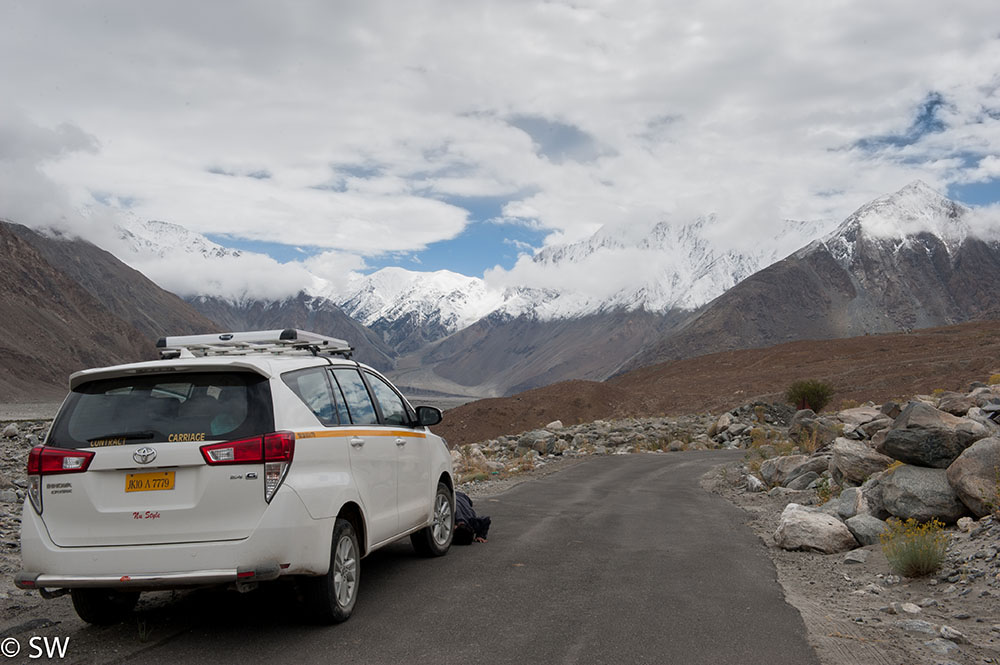 Non-Local Taxis
Do not use a non-local rented vehicle for sightseeing. This means that if you rented a car or motorcycle from outside of Ladakh, then only use it to travel to your hotel in Leh. Do not take it to any other place in Ladakh or even use it in Leh city. This includes cabs or bikes from Srinagar and Manali as well.
Once you have arrived in Leh, leave your non-local rented bike or taxi parked at the hotel and rent another one in Leh city.
If traveling by a personal vehicle, then please make sure that it is registered in our own name and not that of a friend's. The owner of the car or bike should be present there.
Is it Safe to Travel to Ladakh Alone?
Yes, Ladakh is safe to travel alone. A lot of people do it each year and you will not be the only tourist in Ladakh who was traveling solo. Your safety will of course depend on the fact that you kept yourself safe and did not take unnecessary risks. Please take a look at Safety Tips for Traveling to Ladakh Alone for more details on this.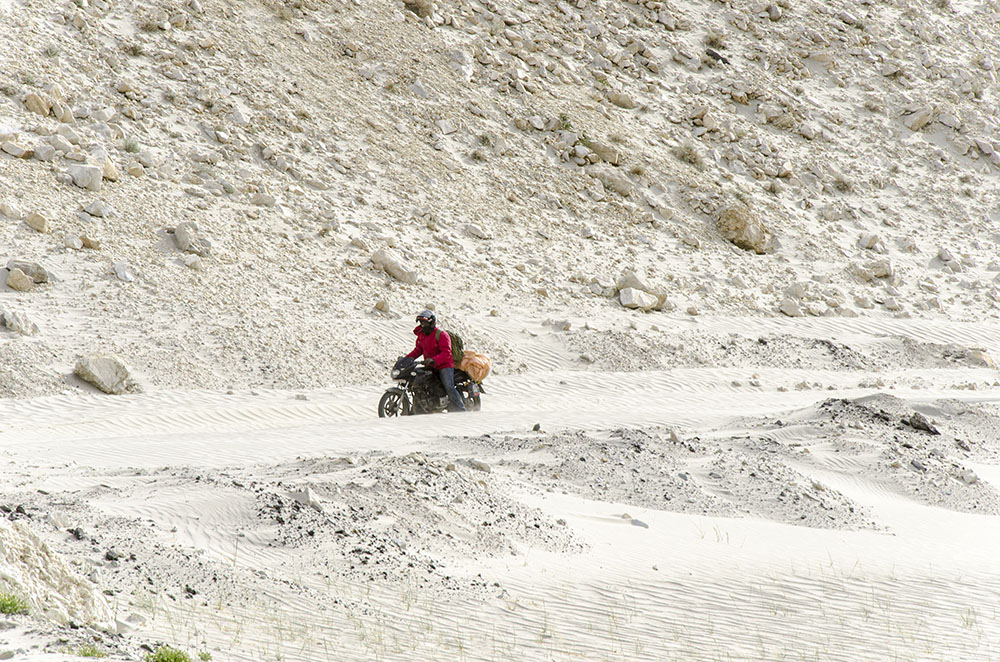 Srinagar to Leh
Most of the violence in the valley most of the time is centered around Srinagar. If that worries you then you can skip Srinagar altogether and head straight to Sonamarg which is about 2-3 hours' drive from the city.
Not traveling to a destination that is too offbeat will be another great step. Even when in Srinagar, do not wander to places where you have no business going. If possible then do keep a local contact; someone you can call in case you needed any immediate assistance.
Another point to consider is that Srinagar is about 450 kilometers and 2 days of a journey away from Ladakh. Unrest in Kashmir rarely causes any impact in Ladakh. Even traveling on the Srinagar Leh highway is quite safe as long as you do not put yourself at the wrong place at the wrong time.
Foreign Tourists
Yes, Ladakh is as safe for foreigners as it is for Indian citizens. However, as a foreign national, you need to make sure that you do your homework and gain knowledge on what areas you can visit.
You will also need to obtain a PAP (protected area permit) that is specific for foreign tourists only. Read How to Obtain Protected Area Permit in Ladakh for more details on permits required for foreign nationals.
In order to visit areas like Nubra Valley and Pangong, you will have to get a local registered travel agent to sponsor you. Without a registered travel agent, you will not be issued a PAP.
Areas like Hanle, Changthang Valley, and Batalik are restricted for foreigners so do not go that way. As a general rule, keep yourself to major tourist spots and avoid going too remote or offbeat.
Is it Safe to Visit Ladakh in July?
Yes, it is. You should, however, plan your trip in the earlier part of the month, before the monsoon hits the region around Manali and Kashmir.
Ladakh is in a rain shadow area and it is not supposed to rain here much. But things are not really the same or ideal now due to the impact of global warming. It has now started to rain in Ladakh as well.
So if you are going in the latter part of July, make sure you are well prepared. For more details, please read How to Plan a Trip to Ladakh in July.
Is it Safe to Visit Ladakh in August?
August is the time of the monsoon season and there is no way you can avoid the rains this month. The most important thing to do while traveling in August is to check the news first.
If there are reports of heavy rains or landslides then it would be best to delay your plans and wait for the monsoon to pass. If the weather is the regular monsoon season then traveling to Ladakh is OK. But make sure you are prepared to handle the rains. For more information, please read How to Plan a Trip to Ladakh in August.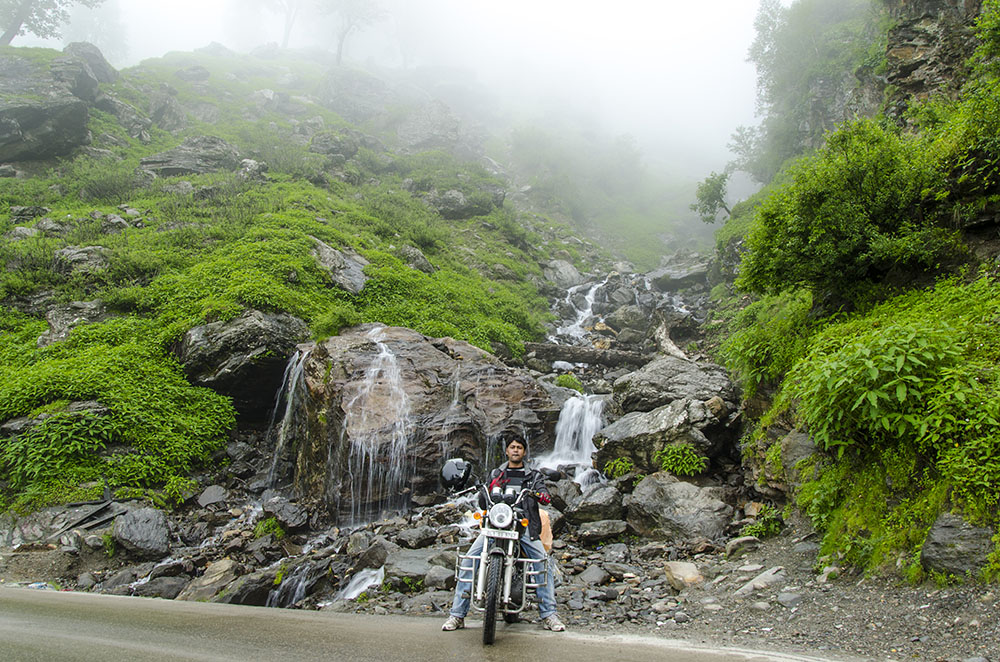 Ladakh Trip in October
Yes, it is safe to travel to Ladakh in October but you should not plan on traveling on the Manali Leh route at this time. Go via Srinagar and return the same way or take a flight to Ladakh.
If you do want to include the Manali route then try to plan your trip in the first 10 days of the month. It can start to snow anytime at Baralacha La in October. So traveling after the 10th is not really a safe bet.
While in Ladakh, the weather is going to be very cold in October with high chances of snowfall so please be prepared. For other tips, please read How to Plan a Trip to Ladakh in October.
Leh Ladakh in December
A winter trip to Ladakh was not something that people considered doing until a few years ago. But now it is becoming way too common. So yes, you can visit Ladakh in December as long as you are prepared for the harsh cold weather, and make all the necessary arrangements.
Please read How to Plan your Trip to Ladakh in December for more information on the topic.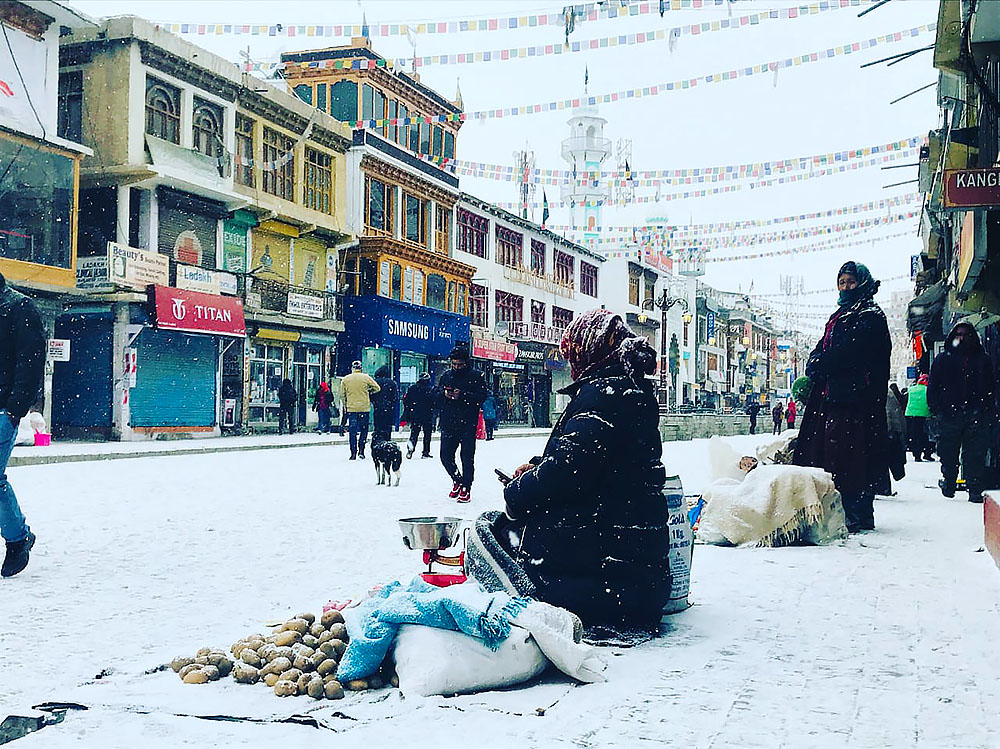 Conclusion
How safe is Ladakh is not really a question that only depends upon the region but also upon the traveler. Whether Ladakh is safe for tourists or not majorly lies in the hands of the tourists themselves.
It will get decided by the decisions you make and the actions you take. Just follow the advice I provided above and you will be able to travel to Ladakh without any hassle. You will have lots of fun and return home happy.
I do hope the information above was of help. If you have any questions, please feel free to ask in the comments section below and I will be happy to answer. You can also follow me on Instagram and chat with me live there or subscribe to my YouTube channel and ask a question there.