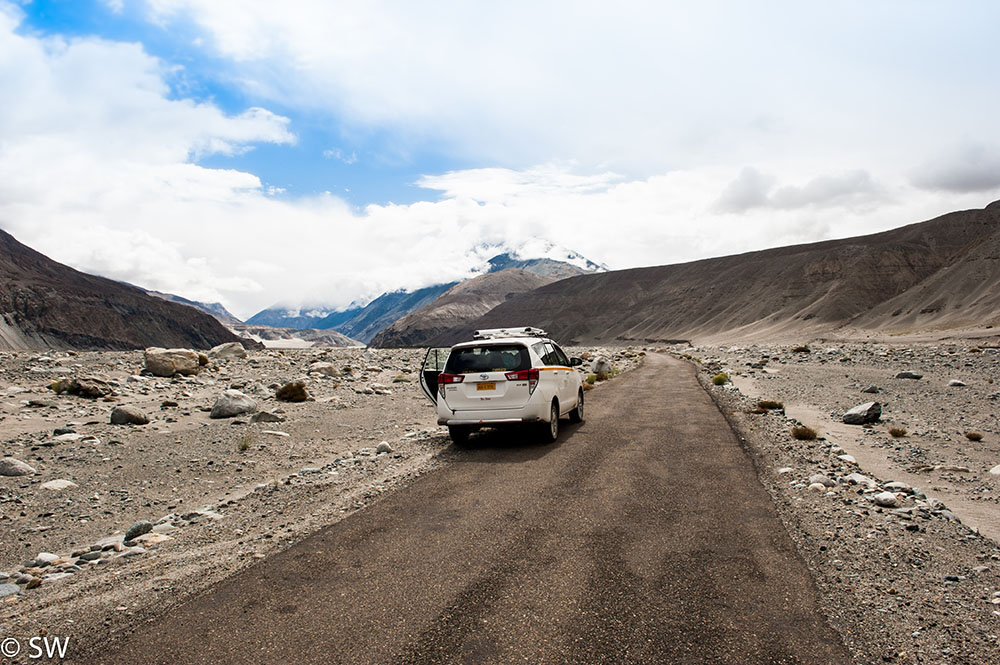 In the previous article, I talked about a few reasons when you should consider catching a flight to Ladakh rather than making it a road trip. Continuing on the same topic, in this article I will list down a few reasons why and when you should hire a local taxi in Ladakh, rather than driving down on your own.
Ladakh definitely is best known for an adventurous road trip but the same cannot be applicable for all. Not everyone is comfortable driving all the way. If you are not yet sure about whether to bring your own vehicle or renting a local taxi in Leh; the information below can be of help to make a final decision.  The points below work both as reasons and benefits of hiring a local taxi in Ladakh.
A common thought is that the true thrill of the Ladakh trip is by your own vehicle; that you actually kill all the fun if you flew to Leh and then rented a taxi there. This however is not true.
11 Reasons to Rent a Taxi in Ladakh
Planning a trip by air and then local sightseeing by taxi has its own advantages. The only part of the journey that you miss is traversing Manali to Leh and Srinagar to Leh highways. The rest pretty much remains the same. You lose this one benefit but in return, gain a few extra. Below is a list.
No Hassle of Preparing your Car
Ladakh by no means is a place where you can just bring your vehicle the way it stands in your garage. You will have to meticulously examine every small aspect and ensure that your car is completely ready. Every small part must be either repaired or replaced if it seems dicey.
You will have to get the servicing done and then drive around in the city for at least a couple of weeks to check that everything is working to satisfaction. All this hassle can be avoided by just renting a local taxi in Ladakh.
No Need to Learn Minor Repairs
Learning some small fixes like changing bulbs, changing wheels, or fixing a puncture is a must while traveling to Ladakh. The availability of a mechanic here is limited to only Leh city and you may be required to take care of some small issues. You will not have to worry about it if you were not bringing your own vehicle, and availing of the taxi services in Ladakh.
Also read: 10 Reasons why you should NEVER visit Ladakh
No Threat of a Breakdown
After doing all the preparations and learning some fixes, there will always be a threat of a breakdown in the middle of nowhere. If that happens, you will not have any choice but to leave your car, find a ride back to Leh, and come back with a mechanic.
But then can you really afford to just leave your car in the middle of nowhere? All this can be avoided if you were traveling by a local taxi. If the taxi breaks down, then you can just need to worry about finding a mode of commute to the nearest town. In peak tourist season, this will not be that big a problem.
Actually, the driver himself will arrange another taxi for you. The broken-down taxi will be the driver's headache, not yours.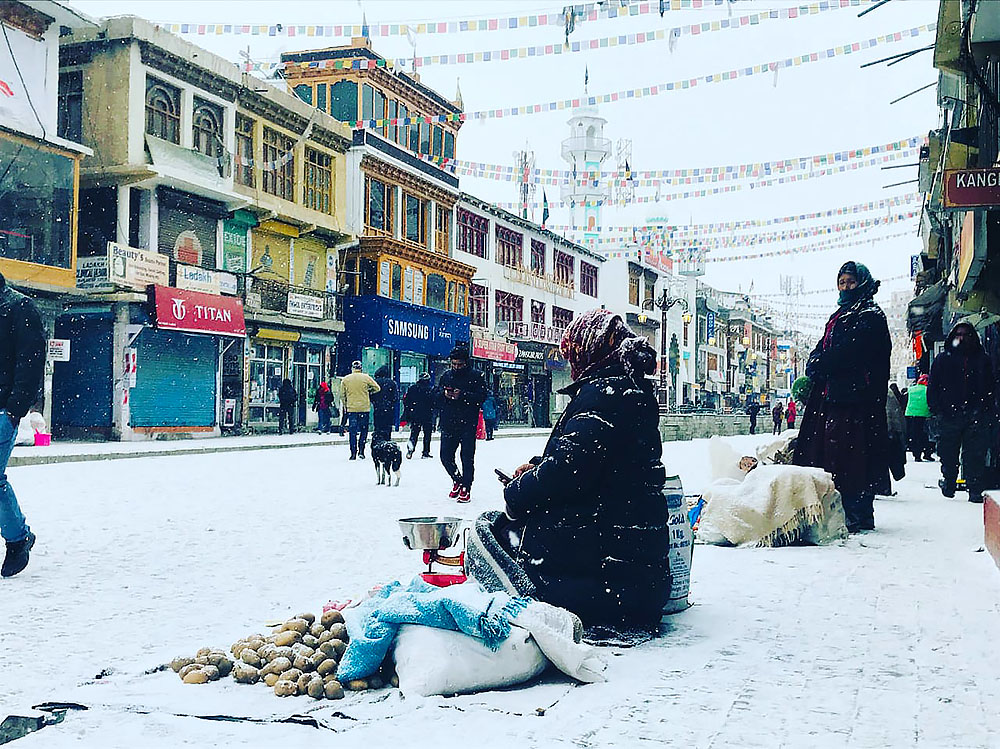 SUV Vs Sedan Vs Hatchback
When it comes to the best car for a Ladakh trip, an SUV wins hands down due to its high ground clearance. But what do you do if you own a small hatchback or a Sedan? Its low GC can definitely be a problem in Ladakh. So do you then go around buying a new car for Ladakh?
That of course doesn't even sound sensible. In this case, you leave your car parked at home and rent a local taxi in Ladakh.
No Damages to your own Car
Some small damage or wear and tear is bound to happen if you went to Ladakh by your own vehicle. The risk is more with a hatchback or Sedan. The underbelly of these cars will kiss the ground underneath at several places. Flying stones at dirt tracks can cause some damage as well. Cuts on tires and scratches on the body may happen as well.
Also read: A Complete list of tourist attractions in Ladakh
No Preparation or Repair Cost
For all of what I mentioned above, right from getting your car ready, buying some necessary spares, fixing a possible breakdown in Ladakh (which may even involve the need of getting your vehicle towed), to getting the repairs down after your return will involve an additional cost. You can avoid spending this money by using a local taxi in Ladakh for sightseeing.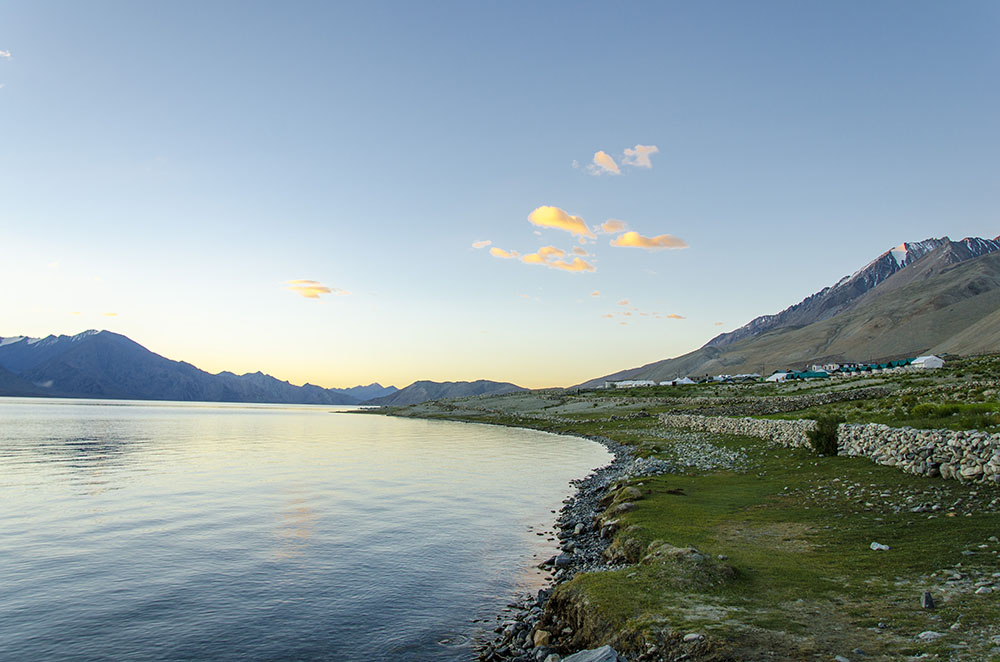 No Need to Worry About Your Own Driving Skills or Route
Driving around in the city is way different than driving in Ladakh. Even if you have been on several trips to mountains, being on the wheel while going to Ladakh will still be an entirely different story.
If you do not feel confident that you can handle the terrain, you should and must consider renting a taxi in Ladakh itself. The benefit with a local driver will be of his experience in the region. They will know which section of the road is tricky; which route to take and which one to avoid in which month.
Enjoy the Beautiful Vistas Around
It goes without saying that while you are on the wheel, your focus must stay on the road ahead. The only time you really get to enjoy the scenic beauty around is when you take a break. Rest of the time you are just driving.
If however, you are in a taxi, then you have all the time to gaze out of the window and witness the heaven that Ladakh is. You have more photography time as well and every part of the journey can be captured. You can rest assured that you truly did not miss anything at all.
Also read: How to Plan a Trip to Ladakh with Children or Infants
Know the Ladakhi Culture
It may just be my own opinion by people in Ladakh love to talk. Give them a chance and they will tell you tales from all over the region.
One of the prime attractions of the journey here is of course to know the local culture and who else is better to tell you about it than a chatty driver on the wheel.
Sit in a private taxi and the driver will tell you each and everything you need to know about Ladakh; things that you cannot read in a book or on a blog.
Prior Arrangements
If you are someone who likes to keep things arranged in advance, then booking a private taxi can be of great benefit to you.
Ladakhis by nature are very helpful for you and if you were booking a taxi for your entire trip; the driver will be more than happy to make your other trip arrangements too. This can include arranging your permits and stay in Ladakh as well.
Also read: Mobile Services in Leh and Other areas of Ladakh
Travel With a Local
Who else will know Ladakh better than a local Ladakhi? After all said and done, Ladakh is still a region that is sensitive and challenging.
If you have someone with you who can speak the local tongue, knows the places around, can negotiate with the locals then you have a great advantage at your side.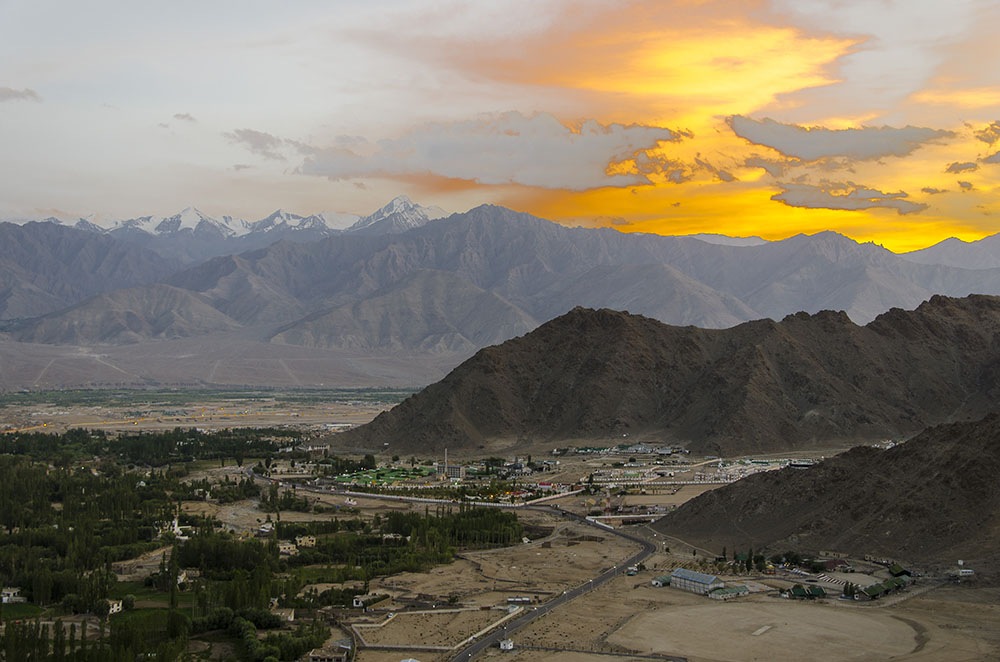 Renting a Taxi in Ladakh: Conclusion
These are some of the reasons and benefits you get if you rent a taxi in Ladakh rather than bringing your own vehicle. One great reason of course is that Ladakh is a barren wasteland and people here rely heavily on tourism for their livelihood. That too is to only 5 months a year.
By availing of taxi services in Leh, you are providing these people a chance to earn their bread and butter.
I hope the information above on renting a taxi in Ladakh was of help. If you have any further questions, please feel free to ask in the comments section below or at our Community Forum, and I will be happy to answer.