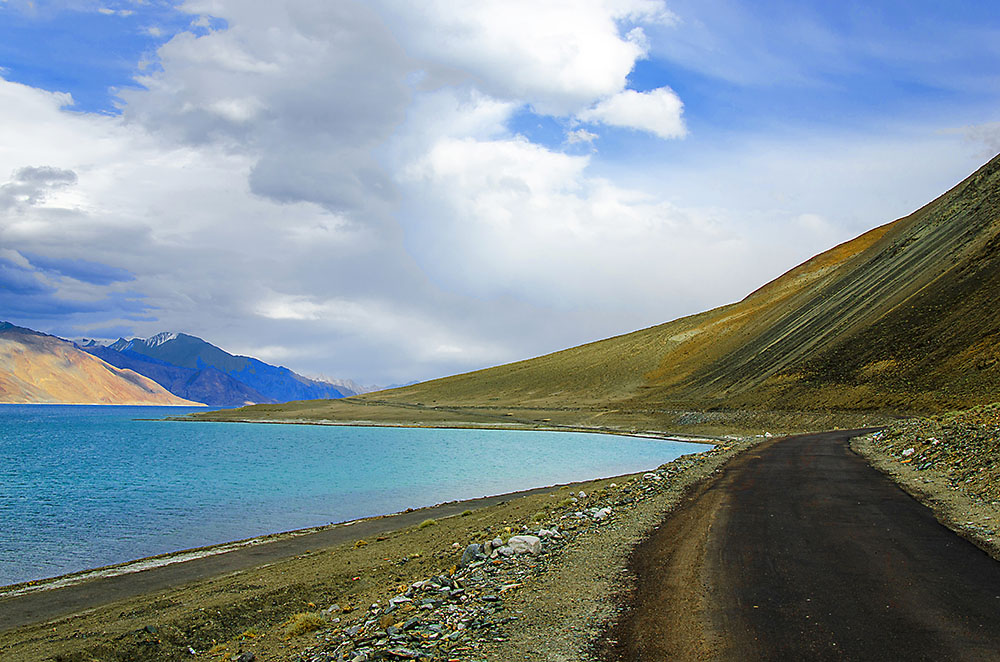 What do you see in Ladakh? Everyone knows Pangong Tso and Tso Moriri but what else? Nubra Valley is a famous name but what exactly do you see there? What are some of the places to keep an eye out for while traveling from Manali to Leh or Leh to Srinagar? In this article, I will provide a list of tourist attractions in Ladakh that can be used as a reference guide to ensure that you did not miss anything.
Some of these places are quite famous while others are a little unknown. I am not claiming that this list includes everything that is there to see but it will cover all places that can be termed as must-visit places in Ladakh.
Tourist Attractions in Ladakh
Over the last few years, I have been compiling this list breaking it down by different regions in Ladakh, in different articles. The reason behind doing so was because adding everything on the same page with a brief overview would have resulted in too heavy and lengthy an article.
Keeping the same in mind, on this page I will provide the name of the place and a link to the article where I have written more about it. You can find the names here and if any name sounds unfamiliar, or if you wish to know more about it before you go to Ladakh, you can follow the link and get the details.
Please note that an Inner line permit is required to visit some of the areas listed below. This permit can either be applied for online or procured in person from the DM office in Leh. Please read How to Obtain Inner Line Permit for Ladakh for further details.
I will break this article into different regions; detailing must-see places in different areas of Ladakh as well as the two roads leading to it. How many of these places you can cover entirely depends on the time you have in hand. If you have the trip planned for about 2 weeks, then it is safe to assume that the entire list below can be easily covered.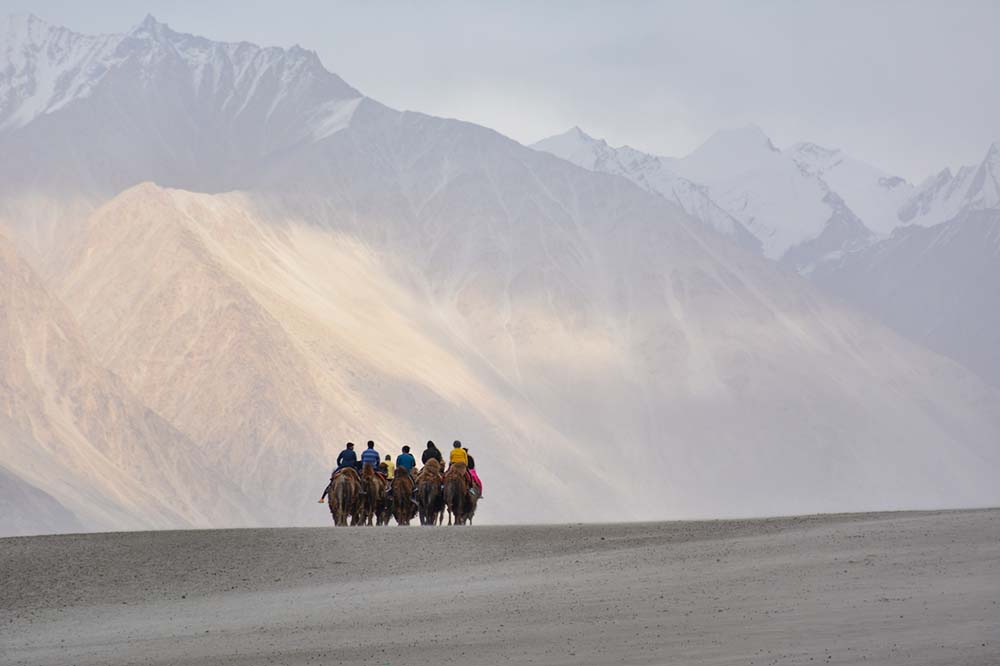 Tourist Places on Srinagar Leh Highway
Below is a list of tourist attractions on the Srinagar to Leh highway. The natural beauty of the road, however, will still remain its prime attraction.
Lush Green Valleys
Zoji La
Namika La
Fotu La
Hambuting La
Lunar Landscape
Indus Zanskar River Confluence
Magnetic Hill
Tiger Hill
Hangro Loops
Kargil War Memorial
Good Kashmiri Food
Lamayuru Monastery
Redzong / Rizong Monastery
Alchi Monastery
Likir Monastery
Phyang Monastery
Spituk Monastery
Gurudwara Patthar Sahib
Mulbekh Monastery / Maitreya / Buddha Statue
Basgo Monastery / Basgo Palace
Thajiwas Glacier
Hunderman Village
If you would like to know where exactly these places are located or get some more knowledge, please read Tourist Attractions on Srinagar Leh Highway where I have provided this information in detail.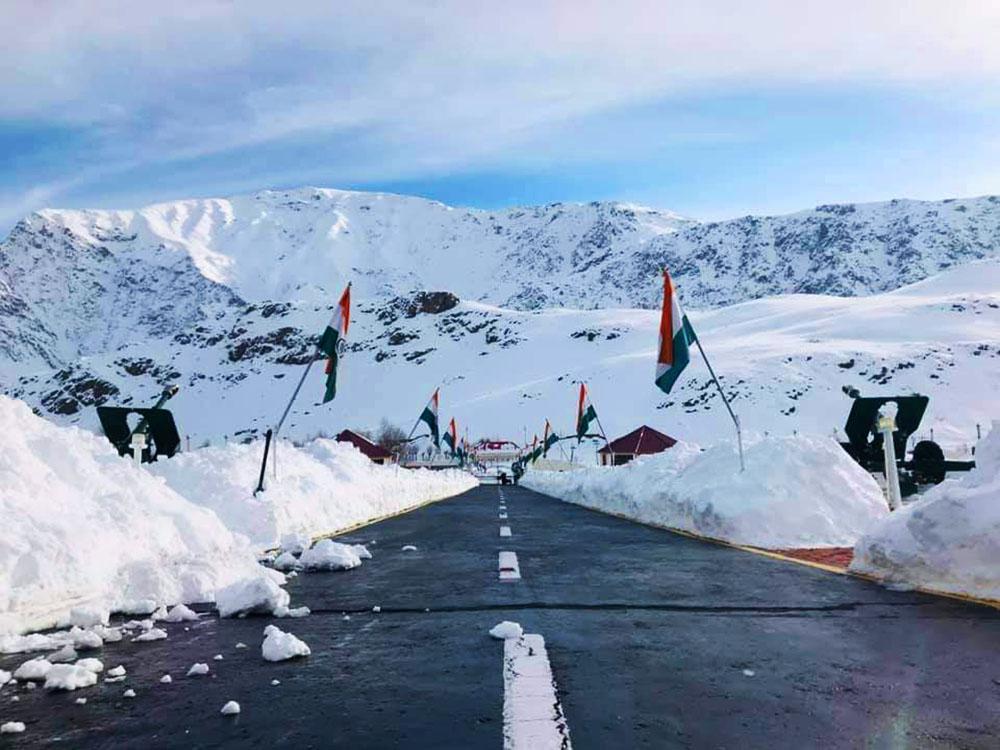 Tourist Places on Manali Leh Leh Highway
Manali
Rohtang La
Sissu Waterfall and Lake
Jispa
Deepak Taal
Baralacha La
Suraj Taal
Gata Loops
Nakeela
Lachulung La
Moore Plains
Tso Kar
Tanglang La
To get the exact location of these places or any other information in detail, please read Tourist Attractions on Manali Leh Highway where I have elaborated on this information.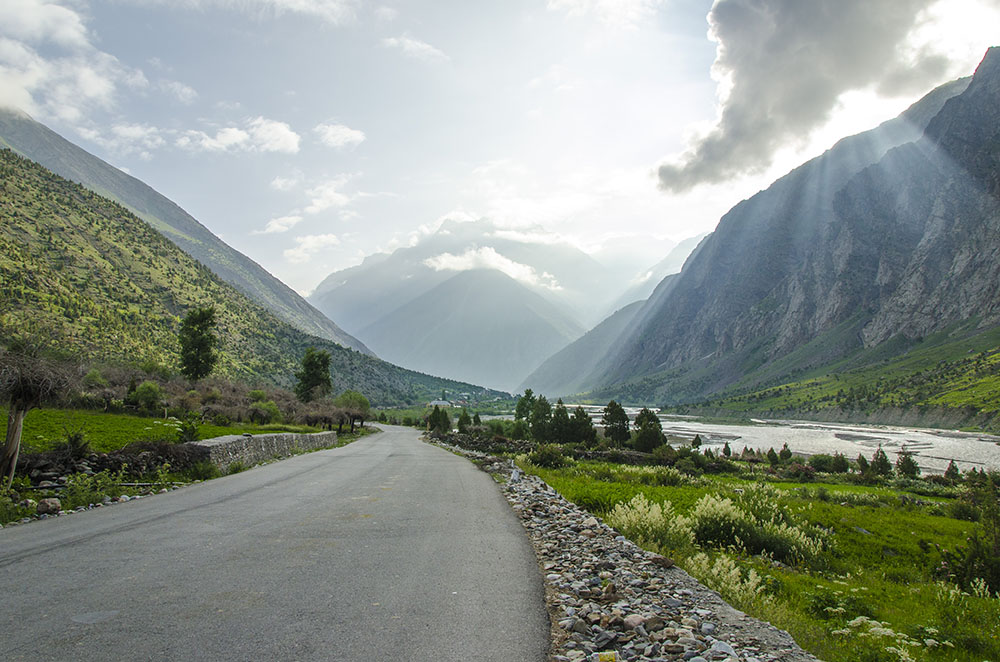 What to see in Leh
Once you have arrived in Leh city, there are plenty of places that you can see here within a day or two. Below is a list.
Leh Palace
Tsemo Castle
Namgyal Tsemo Monastery
Sankar Monastery
General Zorawar Fort
Shanti Stupa
Hall of Fame
Jama Masjid
Daatun Sahib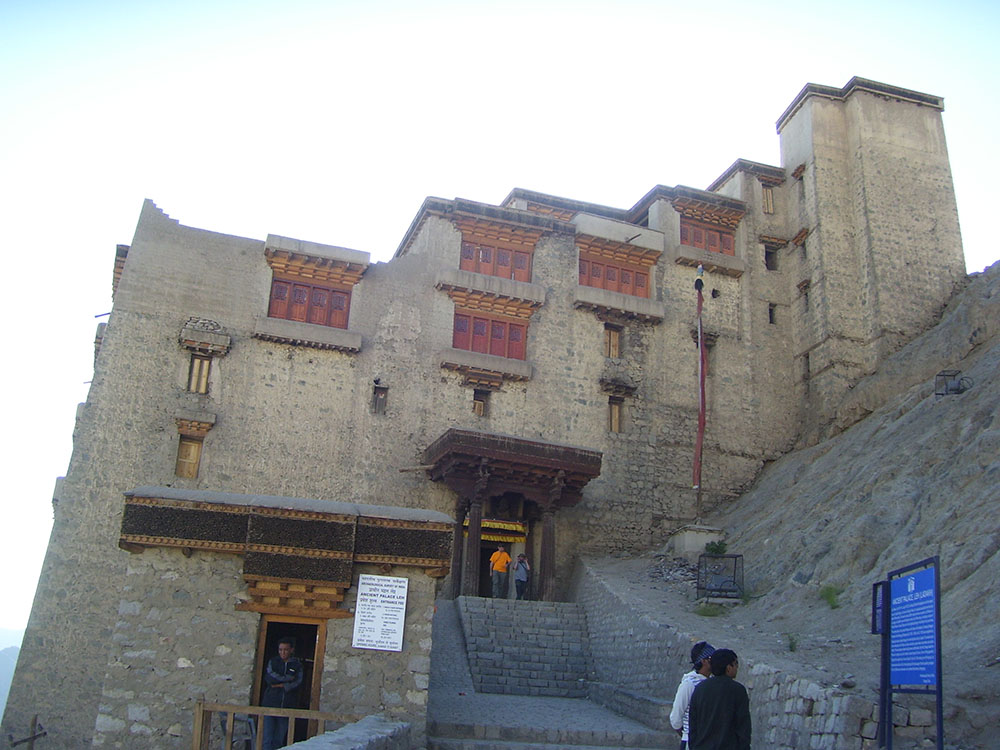 What to see around Leh
Below is a list of places that are in close vicinity of Leh city.
Shey Palace
Shey Monastery
Thiksey Monastery
Hemis Monastery
Stakna Monastery
Matho Monastery
Stok Palace
Stok Monastery
Phyang Monastery
Spituk Monastery
Sindhu Ghat
Leh Main Market
Mani Wall
Basgo Palace / Monastery
To read more in detail about these places that you can see within Leh city and nearby areas, please read Tourist Attractions in Leh City and its Vicinity.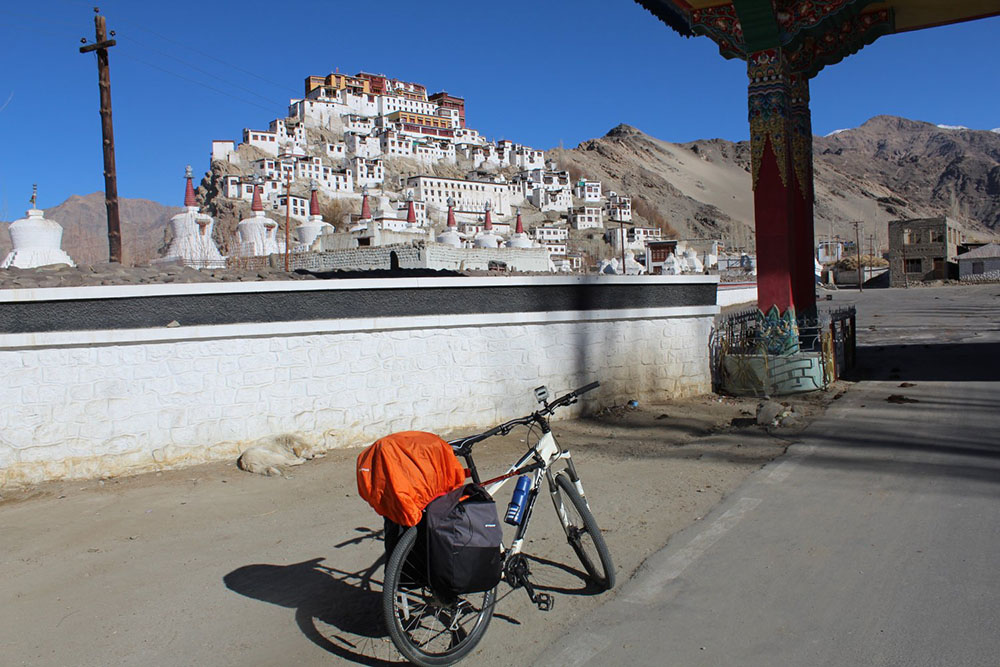 What to See in Nubra Valley
After Leh, moving on to the next most visited area in Ladakh, the famous Nubra Valley. There is plenty to see here and it can keep you busy easily for 2-3 days.
Khardung La
Hunder Sand Dunes
Bactrian Camels
Maitreya Buddha
Hot Water Springs
Samstanling Monastery
Diskit Monastery
Yarab Tso
Ensa Gompa
Hunder Gompa
Lachung Temple
Zamskhang Palace
Shyok River
Siachen River
Siachen Base Camp
Turtuk Village
To read more in detail about these places and get their exact location, please read Tourist Attractions in Nubra Valley.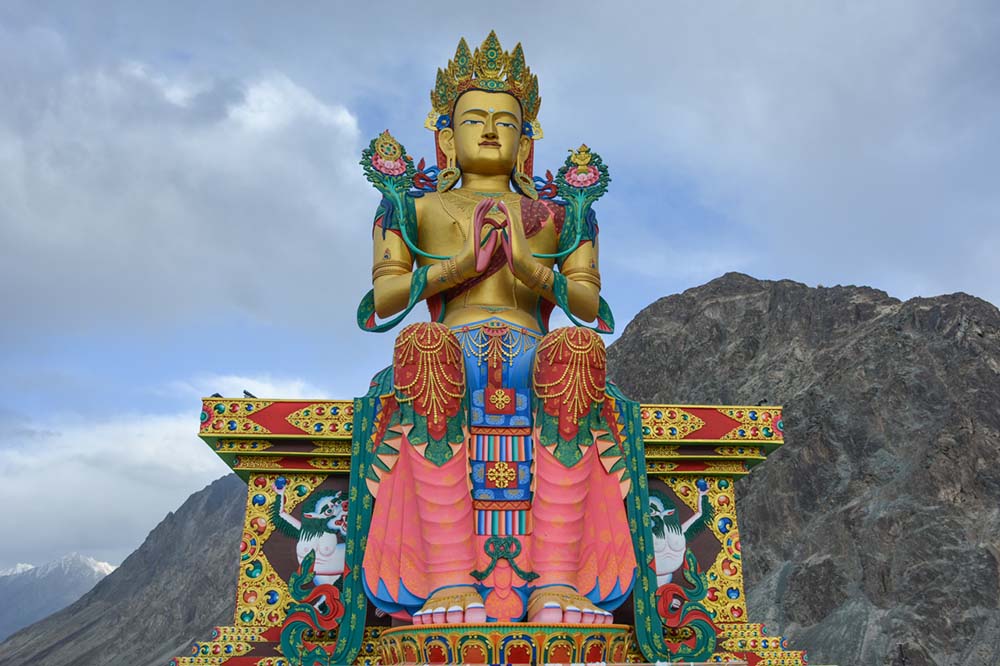 Places to Visit in Zanskar Valley
Below is a list of all the places that are worth a visit in Zanskar Valley. Several of them are on your way from Kargil to Padum.
Suru Valley
Shafat Glacier
Parkachik Glacier
Drang Drung Glacier
Parkachik La
Pensi La
Umasi La
Shingo La
Nun-Kun Massif
Ta Tso and the Lang Tso lakes
Fort of Rangdum
Zangla Fort or Palace
Doda River
Zanskar River
Suru River
Sani Monastery
Bardan Monastery
Dzongkhul Monastery
Rangdum Gompa
Karsha Monastery
Pibiting Monastery
Stongdey Monastery
Phuktal Monastery
Wildlife
Chadar Trek
To read in detail and to know where these places are, please read Tourist Attractions in Zanskar Valley.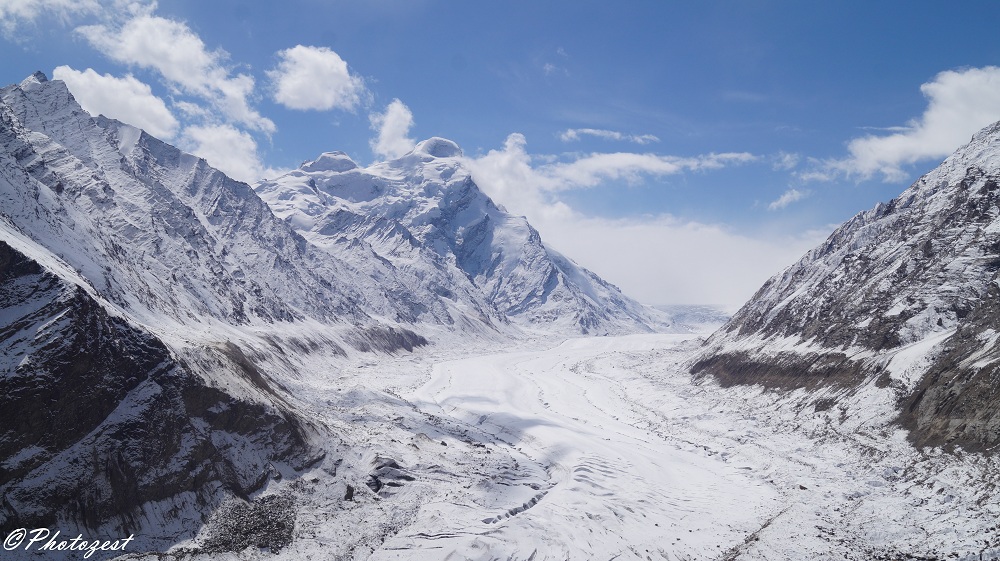 Tourist Attractions in Sham Valley
Below is a list of places to see in Sham Valley.
Hemis Shukpachan
Phoebe La
Chagatse La
Tsermangchen La
Rongthi La
Mebtak La
Spango La
To know more about how you can plan a trip to Sham valley and see these places, please read Tourist Attractions in Sham Valley.
Lakes in Ladakh
Beautiful high-altitude lakes are one of the star attractions of a trip to Ladakh. To list them all is going to be one hell of a task since they may just get beyond counting, including the smaller ones as well. Mentioned below, however, is a list of some of the known ones.
I may have missed a few in the list here. Please do suggest if you know of any other one in the comments below and I will add it to the article.
Pangong Tso
Tso Moriri
Tso Kar
Startspuk Tso
Yaye Tso
Mitpal Tso
Ordong Tso
Yashu Tso
Kyun Tso
Lam Tso
Kiagar Tso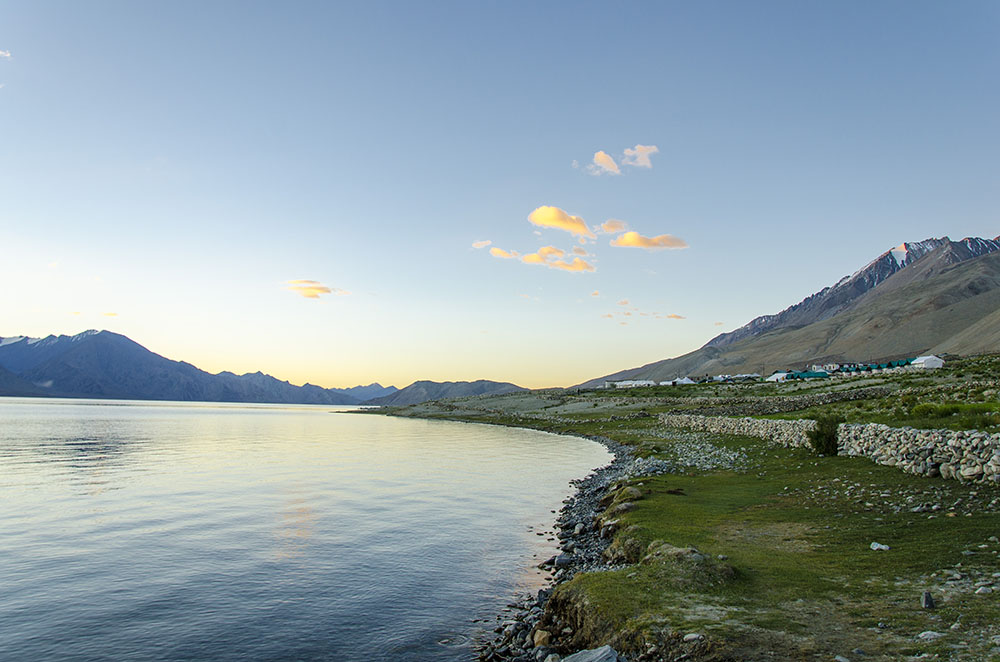 Passes in Ladakh
Like lakes, passes in Ladakh too are ample. Mentioned below, however, are a few that are approachable by a motorable road. The list below does not include the ones that I have already mentioned in the article above.
Chang La
Marismik La
Wari La
Polo Kongka La
Namashang La
Charchagan La
Salsal La
Photi La
Tsaga La
Kakasang La
Horla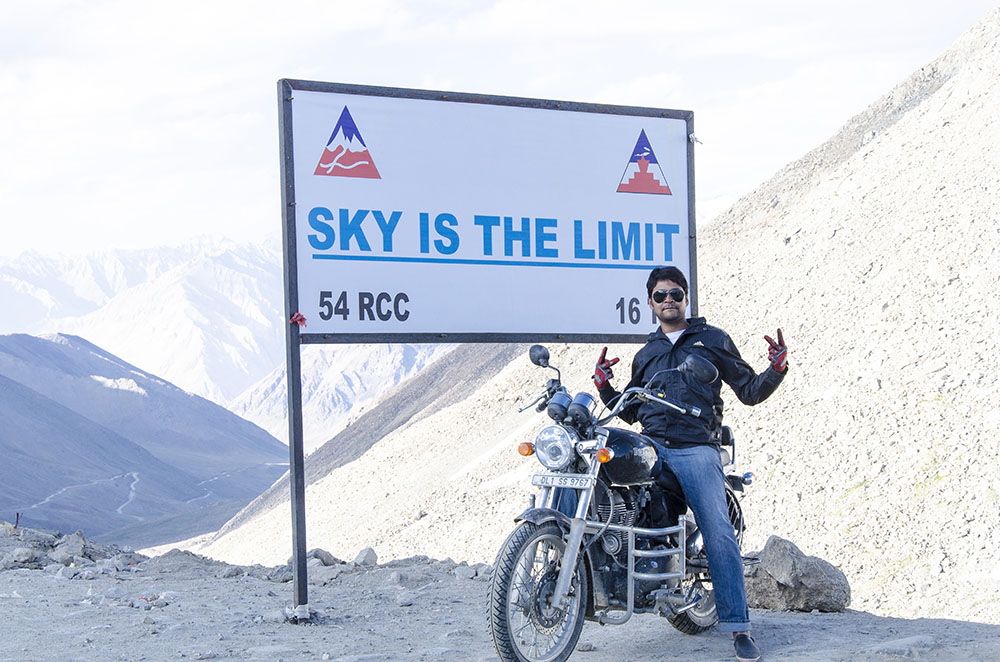 Hot Water Springs In Ladakh
There are two hot water springs in Ladakh that I know of. One is Chumathang Hot Water Springs and the other one being Panamik hot water springs in Nubra Valley.
Main Tourist Attraction of Ladakh
Ever since the release of the movie "3 Idiots", I think it is safe to assume that Pangong Tso has definitely come up as the main tourist attraction of Ladakh. The number of tourists that this beautiful lake receives increases with each passing year.
Must Visit Places in Ladakh
Pangong Tso, Nubra Valley, and Tso Moriri are probably the three most visited places in Ladakh. As a matter of fact, most of the tourist places in Ladakh are either on the way, around, or in these areas only.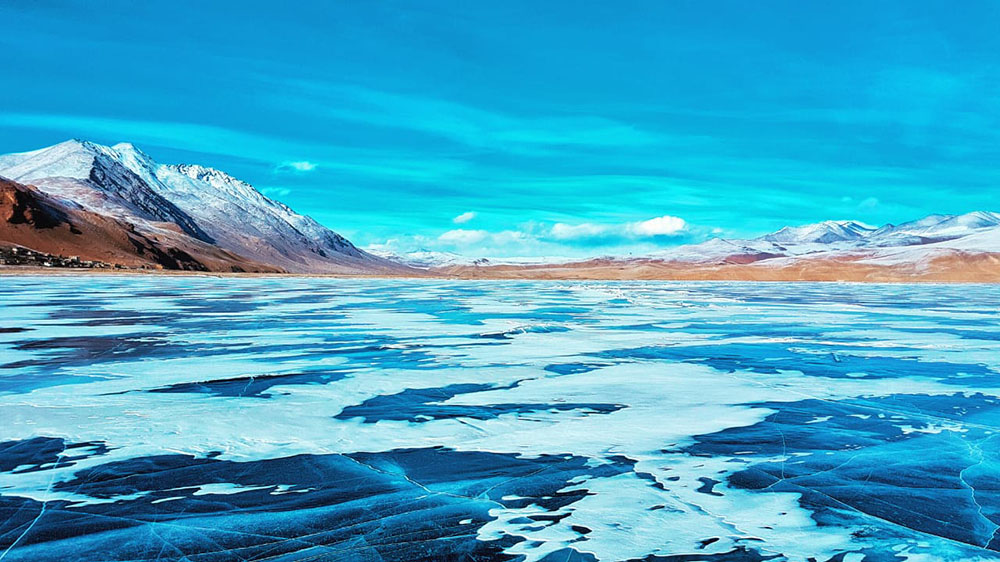 Tourist Attractions in Ladakh – Conclusion
I hope the information above regarding tourist attractions in Ladakh was of help. If you have any other questions, please feel free to ask in the comments section below or at our Community Forum, and I will be happy to answer.