Our trip to Kashmir lasted for a total of 8 days. We covered some well-known destinations as well as areas that rarely anyone know about. It was a trip that only made us want to visit Kashmir again and visit all the other areas that we could not include in our itinerary this time.
The last 8 days were probably among the best of our lives. We truly enjoyed every moment of it, living life to its fullest. But as all good things come to an end, so did our trip. Today was the last day of a memorable journey. Today we were to end our trip to Kashmir and catch a flight home.
Journey So Far
We all woke up that morning with a common feeling. I wouldn't really call it sadness but our hearts felt heavy. Why is it so always that good times fly by so fast? It all gets over before you even had time to properly enjoy it.
Lavish and I woke up first and went out for a cup of tea and a short walk. Our flight was at 11 AM so we had a bit of time to enjoy our last morning of this trip in Srinagar.
Ride to the Airport
Faisal arrived at around 9 AM to pick us up. I really do not have words for the hospitality of the gentleman. He arranged the entire trip for us; our itinerary, cab, stay in Srinagar, and motorcycles. He even came to drive us to the airport himself.
It is hard to believe that someone who I met for the first time on this trip would really do so much. If this is not really a shining example of "Kashmiri Mehmaan-Nawazi" then I am not really sure what is.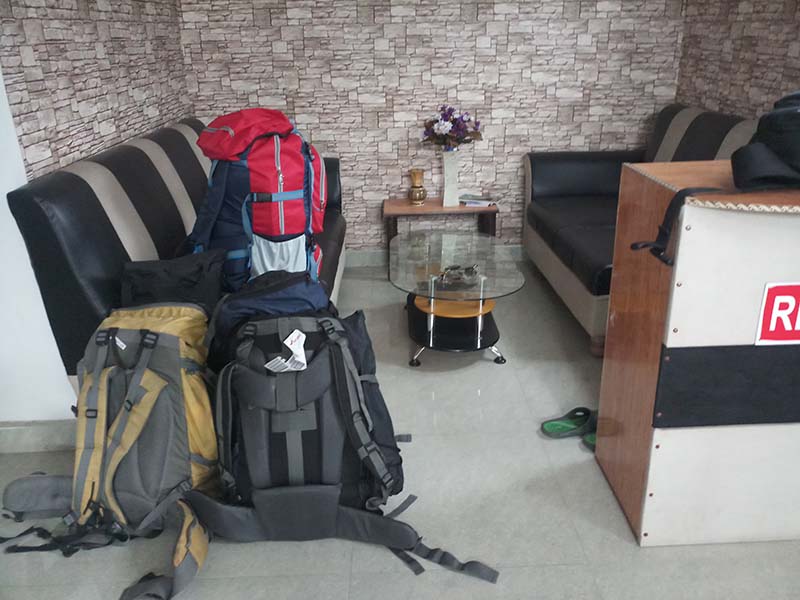 With heavy hearts, we left the hotel which was our home in fact for the last 8 days. Our host was the most gracious one and treated us like family.
There is nowhere else I would rather stay in Srinagar if not for Hotel Grand Valley Inn. No matter how many times I visit Kashmir again, I know now where my stay is going to be.
Kashmir Airport
Kashmir airport is a small one and even the town is not that large. But the road and the police checking result in a lot of slow traffic.
We too almost missed our flight because of the long line of cars in front of us. Actually, we stepped out of the car and ran the last couple of kilometers. If we hadn't run then I am sure we would have missed the flight.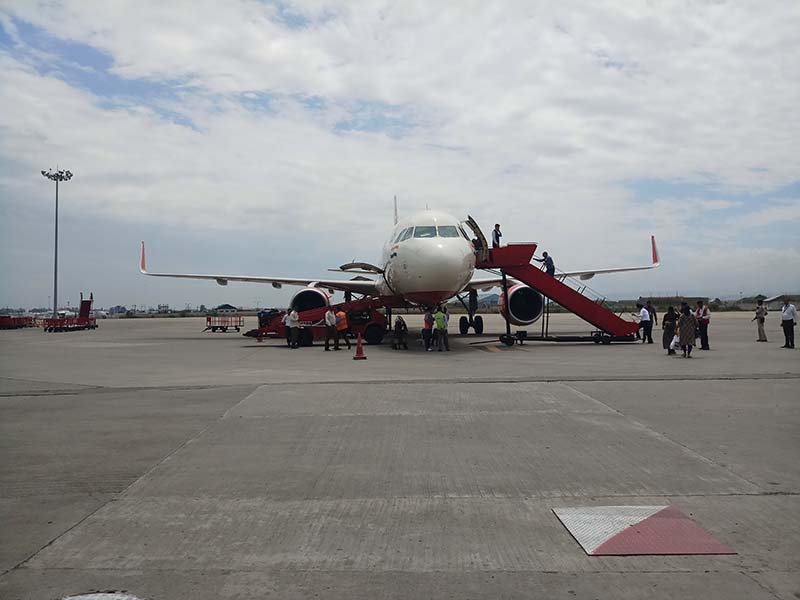 So a word of advice would be to ensure that you get at least a 3 hours start from your hotel before the flight. Do not think that you can make it in the last hour or so because you definitely won't.
Our flights were on time and by 2 PM we were all back home. The only last-minute drama that happened to me was that I lost the keys to my home and had to break the lock open.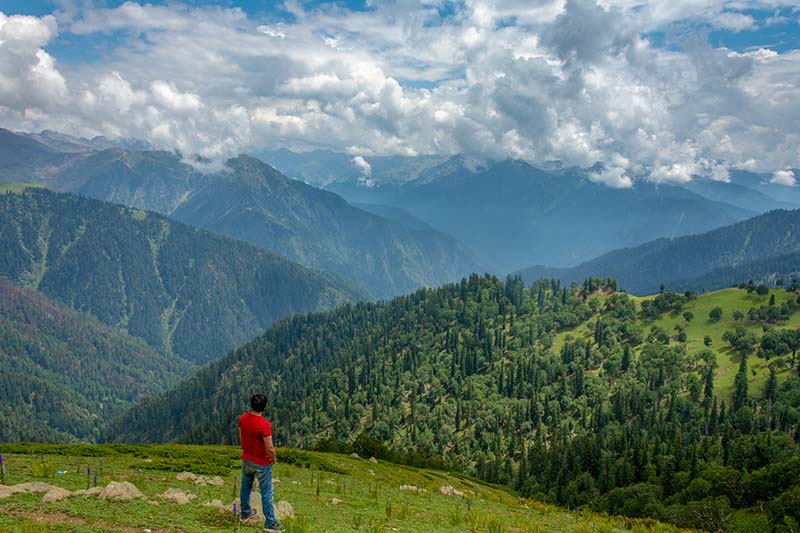 Another thing that I realized after returning home was that my Tripod was missing. While packing our luggage in Srinagar, I missed putting it in the bag. At the last minute, I only stuffed it inside the side pocket of my backpack.
So there it was, in the side pocket of my bag, ready for taking. Someone stole it.
And this is it. That was our trip to Kashmir, the one that is going to remain etched in our memories all our lives. There are so many other places in Kashmir that we weren't able to cover. There is so much to see, and so much to explore and I will be back there again soon.
Trip to Kashmir – Conclusion
Shah Jahan once called Kashmir heaven on earth and he wasn't wrong. This place in every way is a paradise and a must-visit for every Indian. It is definitely the most beautiful part of our beautiful country.
I hope the travelogue, pictures, and information on planning a trip to Kashmir were of help. If you have any questions, you can contact me on Instagram and I will be happy to answer. You can also consider subscribing to my YouTube channel and asking a question there.