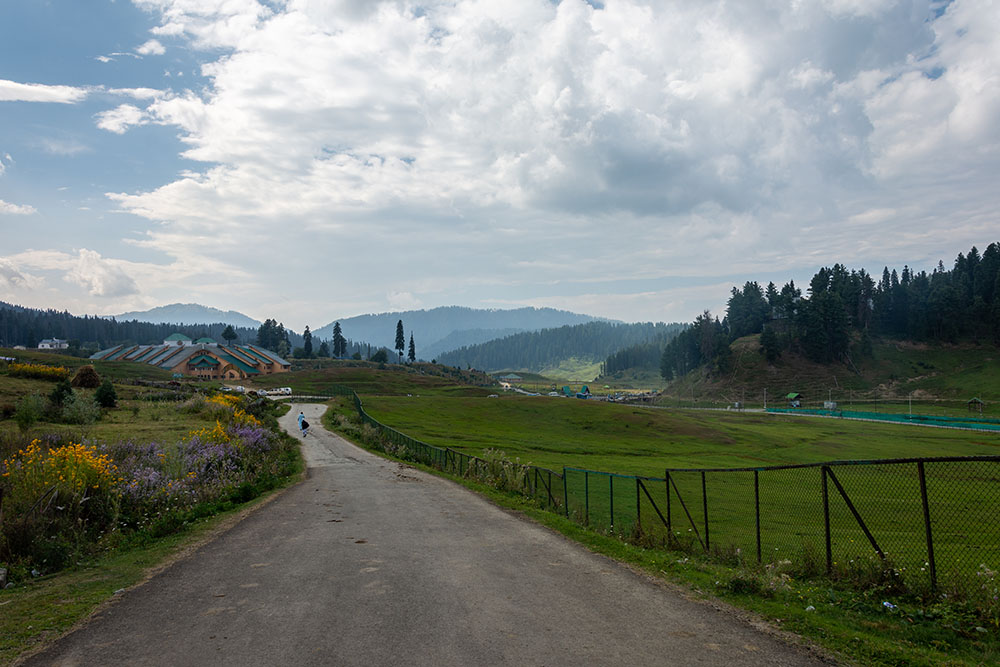 The total distance from Gulmarg to Srinagar is about 50 kilometers, depending on where you were staying in Srinagar. The journey can easily be completed in 90 minutes. You can either travel by your own vehicle, private taxi or use public transport. In this post, I will talk about the different modes of travel available between Gulmarg and Srinagar.
This article is in continuation to a previous one and a part of my Kashmir Travelogue. We arrived in Gulmarg a day before and spent time visiting the local attractions. To read the previous parts of the travelogue, you can click on the links below.
Journey So Far:
Our stay in Gulmarg was an enjoyable one and we really had a lot of fun. The highlights of the day definitely were the hour we spent playing golf and the bonfire at night.
Bota Pathri in Gulmarg was one of the places I was looking forward to visiting but did not find to be that good. You can also take a look at the following video of Gulmarg that I shot during one of my winter trips. You can see how beautiful the place looks after the snowfall.
A Beautiful Morning

I wanted to wake up early to get some sunrise photos. In fact, I had set up an alarm on my phone as well but could not get myself to get out of the bed when it went off.
The biggest reason behind this was that the previous day was a tiring one and I wanted to really sleep for as long as I could.
Finally, I got out of bed at around 8 am. We were to drive back to Srinagar today and not really much happened in the morning. We packed up, had some breakfast, and started the return journey at around 9.30 am.
Gulmarg to Srinagar Distance
The distance between Gulmarg to Srinagar is roughly around 50 kilometers. For the most part of it, the road is in good condition. For the first 13 kilometers, until Tangmarg, you drive downhill and after that, the remaining journey is mostly in a plains-like area.
Gulmarg to Srinagar Bus
There is no direct bus available from Gulmarg to Srinagar. The journey will have to be completed in three parts. From Gulmarg, you will first have to board a bus for Tangmarg which will cost you about Rs. 25.
From Tangmarg, you will then board another bus for Parimpora. The fare per person will be around Rs. 50. From Parimpora, you will then catch a third bus for Dal Gate.
Gulmarg to Srinagar Taxi
Taxis can be divided into two, a private taxi and a shared taxi. If you wanted to get a private taxi, you can easily get one from the Gulmarg Taxi stand, near the main market area or you can also ask your hotel to arrange one for you.
A drop to Srinagar from Gulmarg will cost you around Rs. 2000.
Also Read: How to Plan a Trip to Kashmir – A Complete Travel Guide
Gulmarg to Srinagar Shared Taxi
Much like the bus service, there is no direct shared cab available for Srinagar from Gulmarg. You will have to follow the same route that I mentioned for the buses.
From Gulmarg, you will first have to board a shared cab for Tangmarg. From Tangmarg, if you were lucky, you may get a shared cab straight for Dal Gate in Srinagar. If not, you will have to go to Parimpora and then find a cab for Dal Gate.
Gulmarg to Srinagar Taxi Fare
A private taxi from Gulmarg to Srinagar will cost you between Rs. 1800 to Rs. 2500, depending on the type of cab, your time of travel, and negotiation skills. A shared taxi on the other hand will cost you slightly over Rs. 100.
To Airport
It does not really matter the destination you chose. The cab fare will remain to be the same. If you were able to negotiate well, the drop can be done in Rs. 1800-2000. Depending on the tourist rush, the prices can sometimes be hiked as far as Rs. 3000.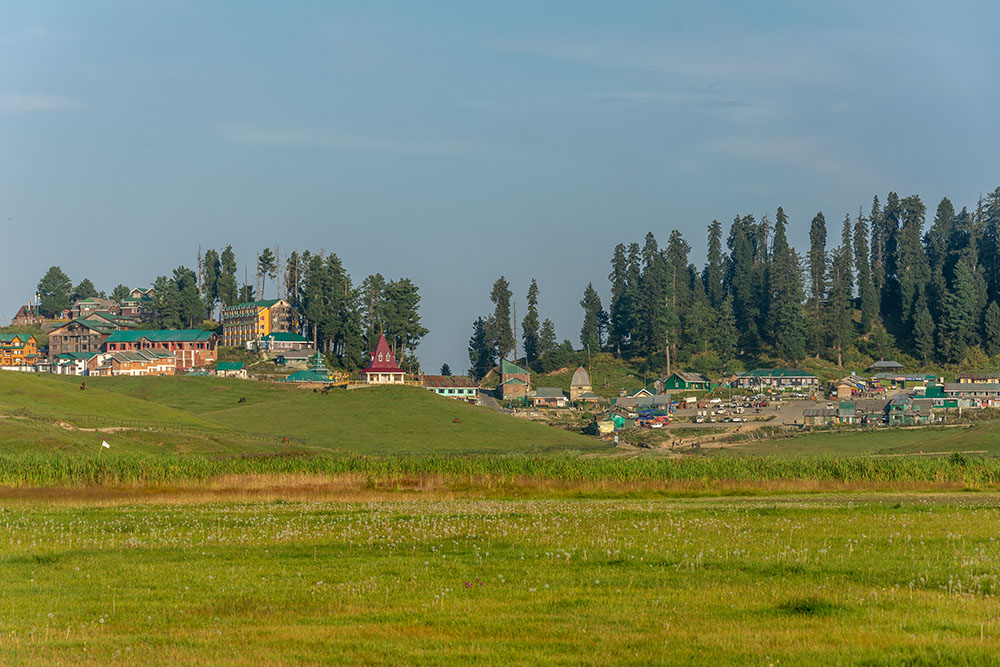 Day trip to Gulmarg from Srinagar
A day trip to Gulmarg from Srinagar can be easily done. Just start early from Srinagar, possibly by 8 or 9 am. You will reach Gulmarg in a couple of hours at most.
Depending on your interest, you can either walk around and visit the local attractions in Gulmarg or you can go for a Gondola ride. By evening, you can return to your hotel in Srinagar.
Gulmarg to Srinagar itinerary
We started from Gulmarg at 9.30 am and were comfortably able to make it back to our hotel in Srinagar by 11.30 am. On the way, I wanted to take a deviation and cover the Drang waterfall but we were not able to do that.
It was a working day. Since we were not completely on vacation and were doing work from home while traveling, we had to make it back to Srinagar as soon as possible so that we could log into our laptops. Hence, Drang waterfall had to be left for another time.
The next four days of the week were spent in Srinagar. When we returned from Gulmarg, we didn't know what place we were going to visit the next weekend.
After a bit of thinking and planning, the places we decided on were Yusmarg and Doodhpathri. Please click on the link above to continue reading the next part of the travelogue.
Conclusion
I hope the information above on traveling from Gulmarg to Srinagar was of help. If you have any questions, you can contact me on Instagram and I will be happy to answer. You can also consider subscribing to my YouTube channel and asking a question there.