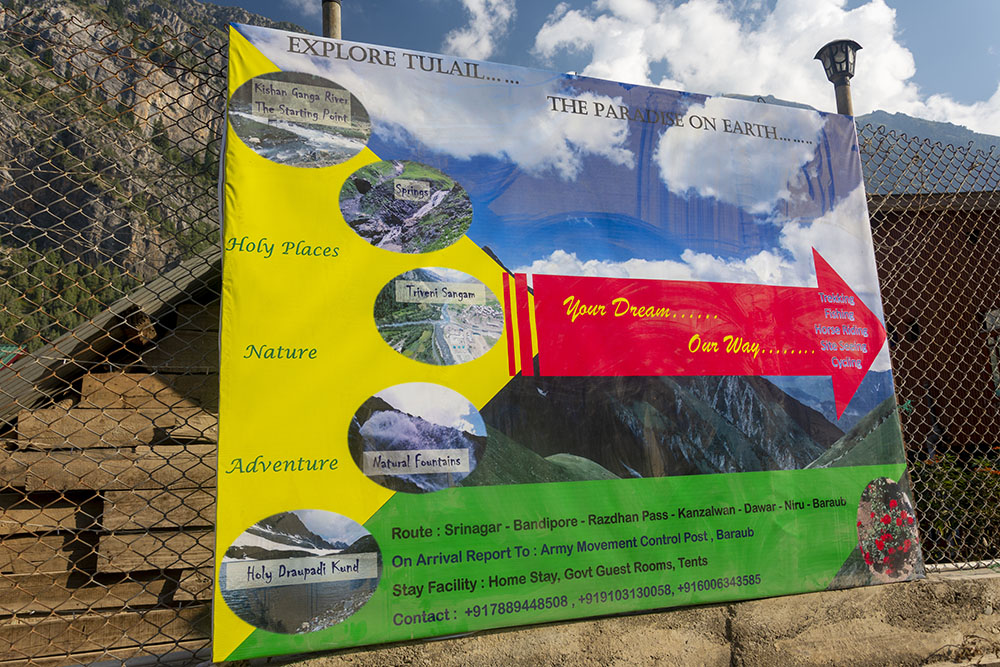 When we talk about sightseeing in Gurez Valley, it is mostly just about experiencing the natural beauty of the place. The scenery and the views that you see in Gurez are quite different than what you will see in the rest of Kashmir.
Add to it the fact that it is also one of the least explored regions of Kashmir. So to enjoy the tranquility and the silence in a valley that seldom gets crowded is an experience in itself.
With that being said, there are a few places that are worth mentioning. Habba Khatoon peak will probably be at the top of this list. Khandiyal Top is another place that gives a good view of the entire valley. The Marsh on the other side of the town is a good spot to see the sunset.
The board above has been put up by the Indian Army trying to promote tourism in Tilal district, also known as Tulail Valley. It lists down the places for sightseeing in Gurez Valley.
Journey So Far:
Other than this, it is mostly just the scenic beauty of the villages which gets better as you move from Dawar to Chakwali and enter the Tilel district. This is what our plan for the day was.
Sightseeing in Gurez Valley

Gurez valley is divided into two districts, Dawar and Tilel. The area between Razdan Pass and Dawar is Dawar District whereas the region from Dawar to Chakwali is Tilel district.
Dawar is the largest town and pretty much the heart of Gurez. This is where you will find hotels, banks, schools, an ATM, and all basic amenities. The rest of Gurez is mostly just small villages, some of them as small as 10-15 houses.
The road to Tilel district passes through a very remote region and ends at Chakwali after about 65 kilometers. The tarred road is limited to only about 10 kilometers around Dawar. After that, the remaining 55 kilometers are on a badly broken dirt road full of potholes.
We had already visited the Habba Khatoon peak and waterfall, and the Marsh the day before. We also spent some time in the amazing Army Cafe near the Kaka Palace guest house.
Khandiyal Top remained that we intended to visit in the evening today and see the sunset from there. But before that, the plan for the day was to go for a drive to Chakwali and witness the raw and unexplored beauty of Gurez Valley.
Sunrise at Habba Khatoon Peak
The day before was a bit tiring. We did not get a lot of sleep on Friday night and then the entire Saturday was spent driving from Srinagar to Dawar and walking around the town.
We were all very tired by the evening, had an early dinner, and called it a day. As a result of this, I was wide away at 5 am on Sunday morning.
I had set up alarms on my phone for 6 am since I wanted to capture some photos of Habba Khatoon Peak during sunrise. But the alarms were not needed and I was already up an hour before that.
It was a very cold morning and I had to gather some courage to get out of the blankets. I looked out of the window and it was dark all around. Not knowing what to do, I switched on my laptop to process the images clicked yesterday.
Gunjit woke up a little later and as the dawn started to break, we stepped out of our room.
No one was awake at the hotel yet. The kitchen was still closed so our hopes of getting some morning tea died as soon as we came out of our room.
I picked up my camera and Tripod and we went for a morning stroll on the banks of the Kishenganga River. As expected, the majestic peak of Habba Khatoon did look awesome at sunrise.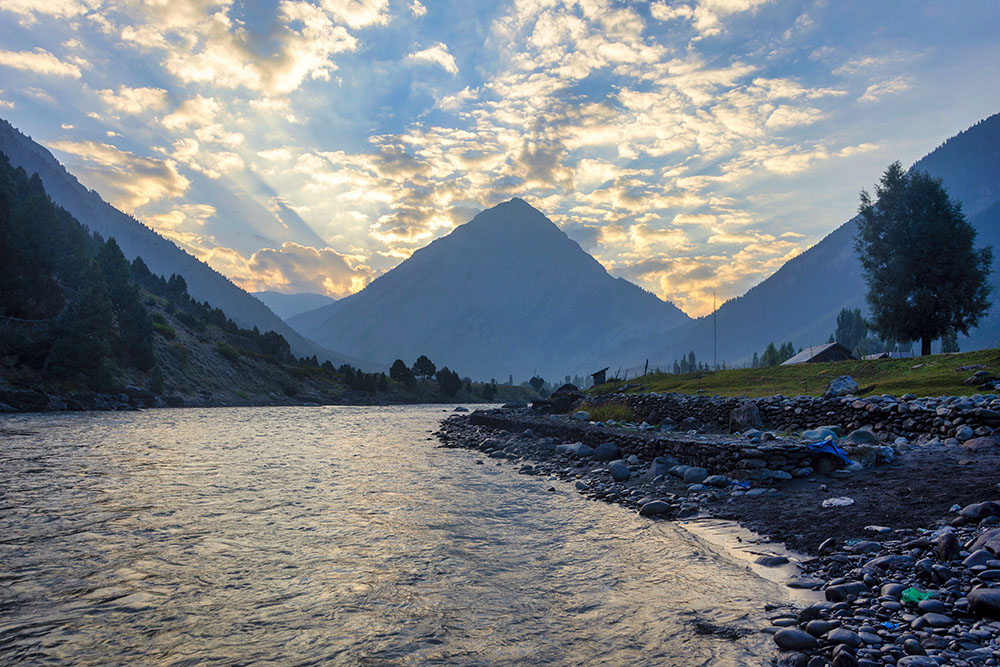 Permits for Chakwali
We then went for a morning walk in Dawar and got something to eat at a small tea shop that was just opening up. By 7.30, we were back in the hotel.
On the way, we stopped at the Dawar War Memorial.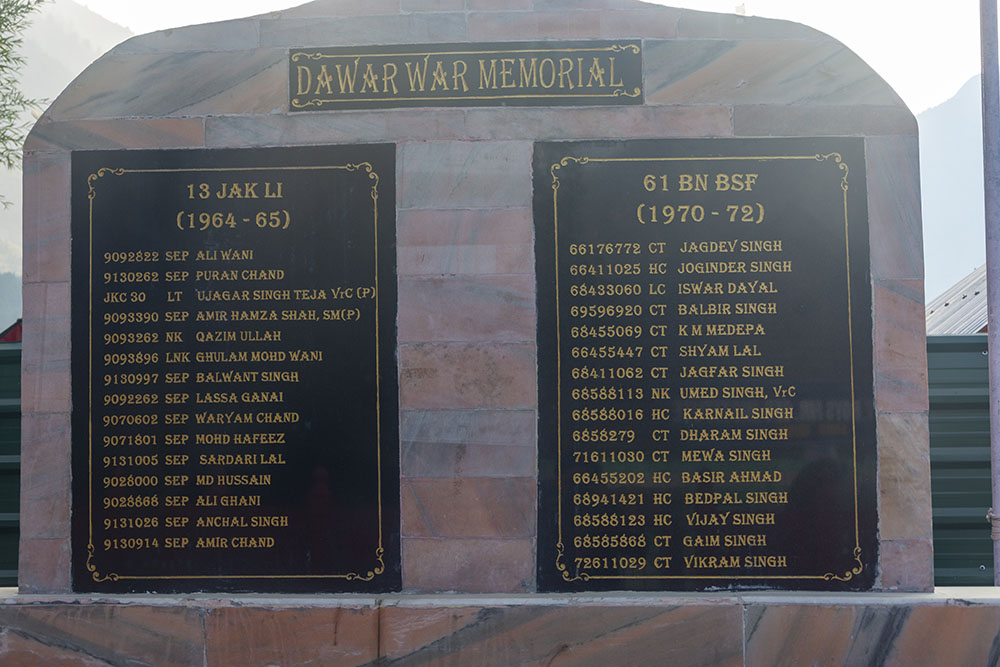 The first thing to do was to get the permits to go to Chakwali. Since I had already been to Gurez once before, I knew where to get it from. We walked to Dawar police station but were surprised to know that the permits were not needed anymore.
We were told by the cops that we could just drive through Tilel. The Army will make entries of our names at the check posts and that is all that was needed.
Somehow this did not sound convincing enough to me. I wasn't sure if the cops were indeed telling the truth or just avoiding giving a permit that early in the morning. Nonetheless, there was nothing that we could do but believe what they said.
Also Read: How to Plan a Trip to Kashmir – A Complete Travel Guide
Villages in Gurez Valley
We came back to the hotel and I asked Younis Lone, the owner of Hotel Kaka Palace about places that we can see between Dawar and Chakwali. It was really like Deja Vu. The conversation that took place was exactly the same as 3 years ago when I first visited Gurez.
I asked him what to see and he named a few villages that were worth stopping. A few that he mentioned and I noted down were Achoora, Markoot, Baduab, Angaikot, Sheikhpora, etc. Later I saw all of these mentioned on a road sign.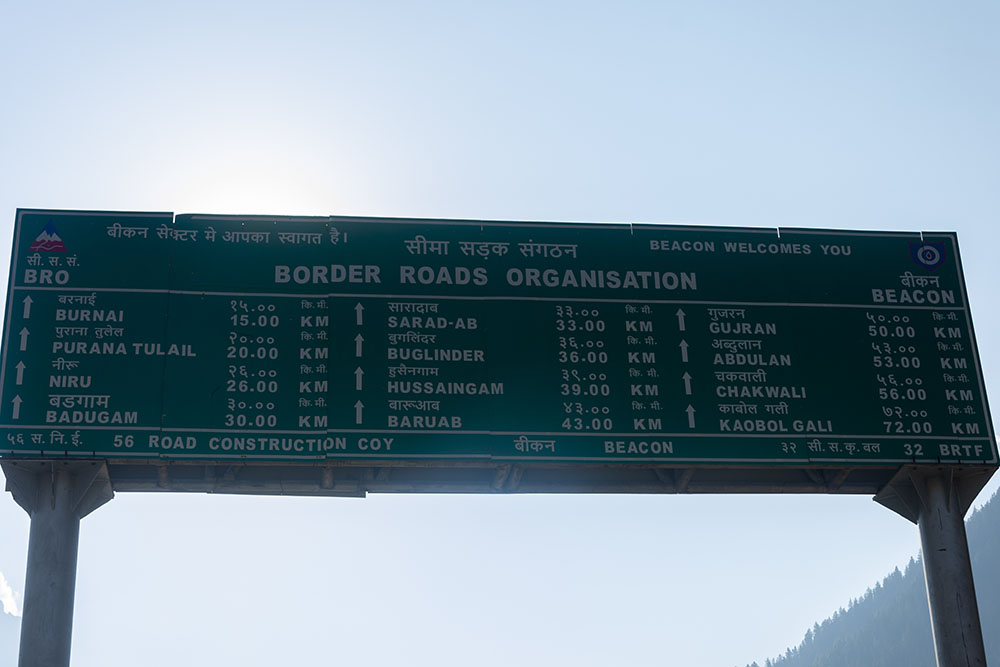 But the problem with these villages is that they are just a handful of houses in the middle of nowhere. There are no boards or directions to identify them and from a distance, they all just look the same.
To make the matters worse, the road is in an absolutely terrible state. You will struggle to identify which village is which and how to get there.
In the end, you will just stay on the road, reach Chakwali and return. This is what happened to us the last time and I knew it was going to be the same again this time as well.
Dawar to Chakwali
We started at around 9.30 am from Dawar. The first check post came immediately after where we registered ourselves. As expected, the tarred road ended for about 10 kilometers and the views were superb.
After 10 kilometers, the road turned into a nightmare. The average speed dropped down to about 15-20 kilometers an hour. There were a few more check posts on the way and we soon reached Baduab where we stopped for lunch.
Just after Baduab, we found the road to be blocked. There was a pipe that had burst under the road and they were trying to fix it. It delayed us by almost an hour as we sat and waited.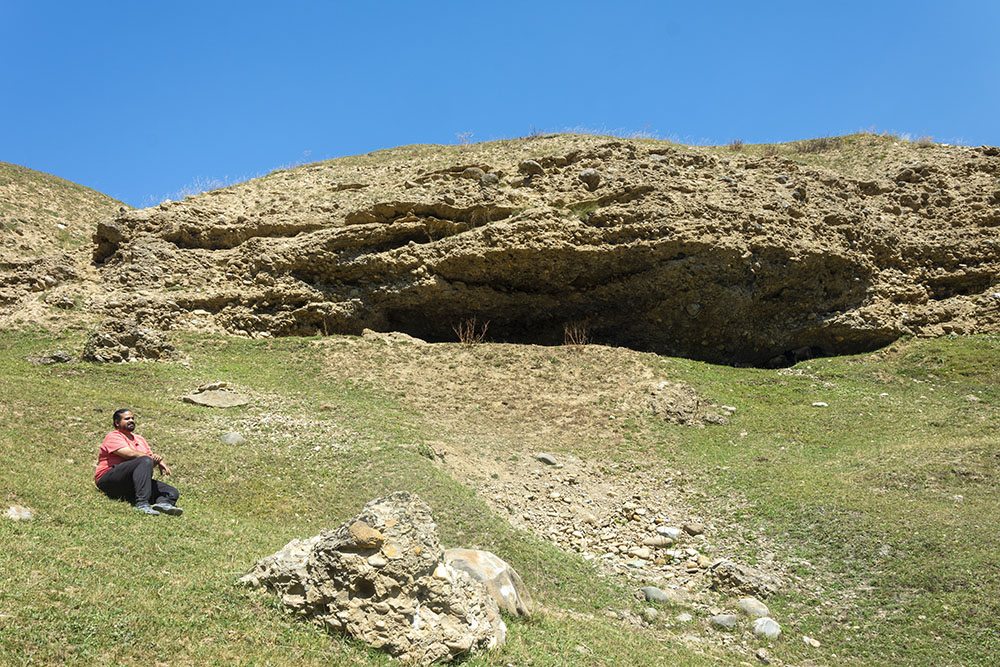 At around 2 pm, we reached Chakwali.
Chakwali is where the road ends and you are not allowed to go any further. There is nothing to write about the journey from Dawar to Chakwali, to be honest. The views as I mentioned are worth taking a journey but the bad roads do spoil the fun.
Chakwali to Dawar
We spent about 30-45 minutes at Chakwali. There is a water stream there that you can go down to. The view from the spot where the road ends are also great.
We started on our way back at around 3 pm and traveled on the same route back to Dawar. We hurried up a bit, kept our breaks limited, took a short break at Baduab for snacks, and reached Dawar back by 6 pm, bringing an end to our day of sightseeing in Gurez valley.
The rest of the evening was spent relaxing in the Army cafe and walking around the market. We had dinner at the hotel only and were up a little late talking to Younis and Ejaz, owners of the hotel Kaka Palace.
The plan for tomorrow was to return to Srinagar. We weren't sure about which place we wanted to cover next and were juggling a few options. In the end, it turned out to be Aharbal Waterfall. Please click on the link above to continue reading the next part of the travelogue.
Sightseeing in Gurez Valley – Conclusion
I hope the travelogue, pictures, and information on sightseeing in Gurez Valley were of help. If you have any questions, you can contact me on Instagram and I will be happy to answer. You can also consider subscribing to my YouTube channel and asking a question there.