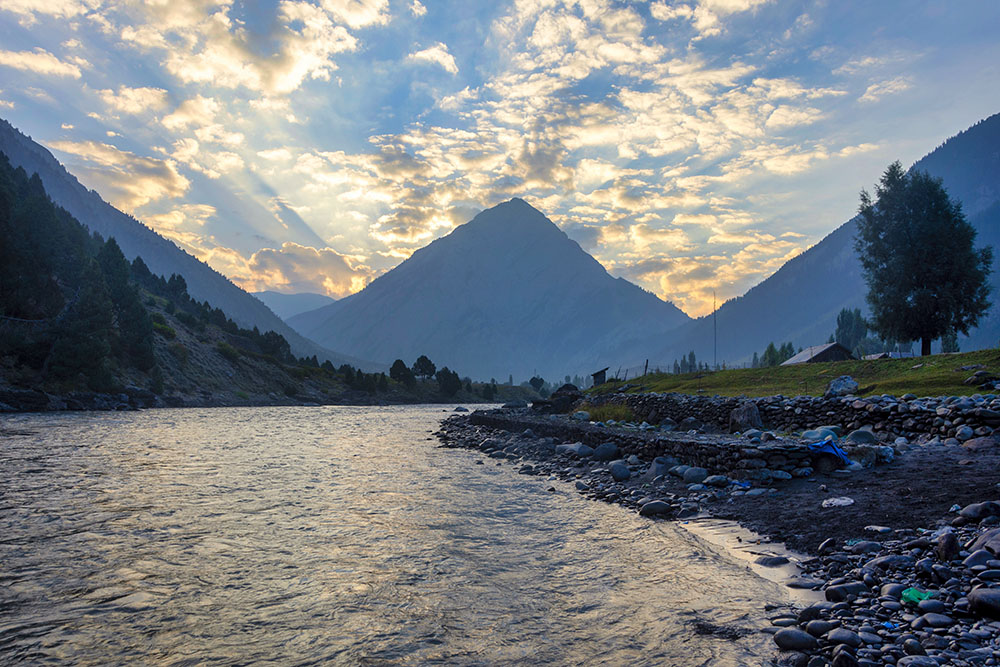 Gurez Valley is one of the least explored regions of Kashmir and the one that can truly be called an offbeat destination. It is a place of high scenic beauty that does not really get the attention that it truly deserves. The vistas and the natural beauty of the mountains that you see here are very different than what you will see elsewhere.
Usually, when you talk about visiting Kashmir, it is mostly 4 places that come to mind – Srinagar, Gulmarg, Sonamarg, and Pahalgam. Even Srinagar just acts as a base to explore the other three places.
But Kashmir is so much more. There are so many other places here that will leave you mesmerized if visited. Gurez is one such destination that I will highly recommend that you find a place for in your travel plans.
How can you plan your trip to Gurez Valley is what I will discuss in the post below. For all other details on Kashmir like mobile connectivity, public transport, taxi services, and several other tips, please take a look at How to Plan a Trip to Kashmir – A Complete Travel Guide.
For getting the best hotel rates, and taxi charges, and to organize your trip to Kashmir, you can speak with Kunal @ 9910 402 252. Give him my reference and you will surely get a discounted rate.
About Gurez Valley

Gurez, also spelled Gurais, is a valley located at a distance of about 123 kilometers from Srinagar in Kashmir. Due to its proximity to the border, tourist movement in the region was not allowed until a few years ago.
But now, Indian nationals can travel to Gurez Valley as long as they are carrying valid government-issued identity proof (Aadhar card). Foreign nationals are not allowed to enter Gurez Valley as of now.
At an average altitude of 8,000 feet (2,400 meters), the valley is surrounded by snow-capped mountains. It has diverse fauna and wildlife including the Himalayan brown bear and the snow leopard.
The Kishanganga River flows through the valley before merging into the Jhelum River near Muzaffarabad in Pakistan. Razdan Pass is the only high-altitude pass between Srinagar and Gurez. Due to heavy snowfall in winter, the road remains blocked for about six months a year.
The valley is divided into two districts, Dawar and Tilel. Dawar is also the central township in Gurez and this is where all the hotels are located.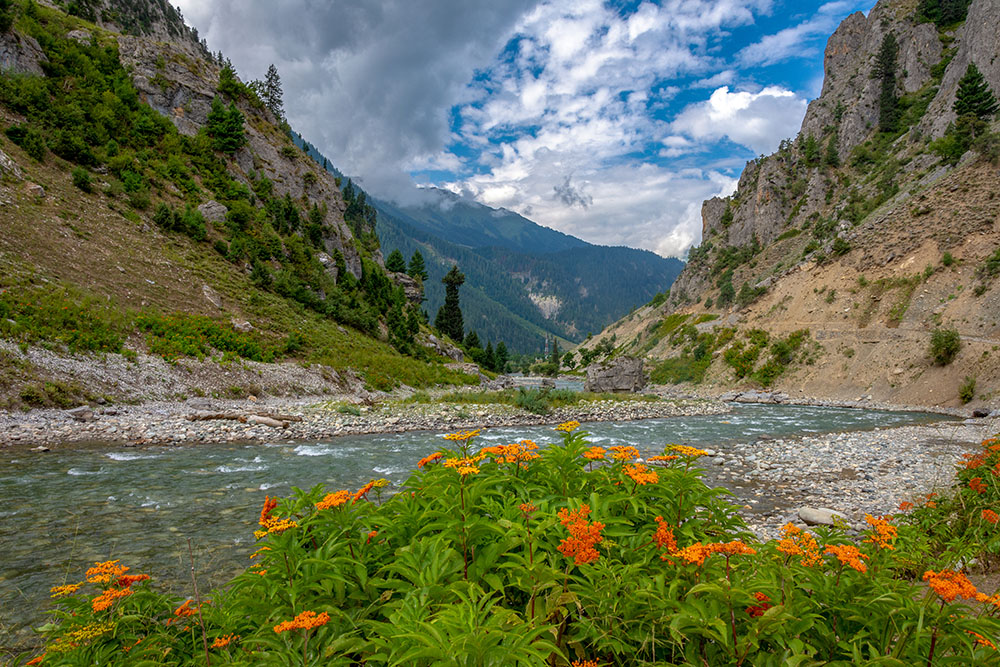 How to reach Gurez Valley?
Gurez Valley can be reached by road between April to October. From November to March, when the road gets blocked, the only way to get in and out is by helicopter service from either Srinagar or Bandipora.
For both these choices, you will first have to reach Srinagar. If you were traveling by your own vehicle, then you can drive to Srinagar by either the regular Jammu – Srinagar highway or by the Mughal road.
Of the two, the Jammu-Srinagar highway is the better maintained and most used road but is also the more crowded one. The Mughal road is the more scenic of the two and there is hardly any traffic on this.
For more details on how you can reach Srinagar via Mughal Road, please read How to Plan a Journey on Mughal Road. Once you arrive at Srinagar, you can then make a road trip to Gurez Valley which will at least be a 2 days journey.
Srinagar is also well connected to the rest of the country by Air, Train, and Bus service. If you reached by Air or Bus, you can either hire a taxi or rent a bike in Srinagar for visiting Gurez. You can also travel by public transport.
More details on all these options are further provided in the article.
Gurez Valley by Road
If you were traveling by your self-owned vehicle or a Srinagar-rented bike, the route of the journey will be as mentioned below.
Srinagar – Bandipore – Razdan Pass – Kazalwan – Dawar (Gurez)

This entire journey is about 140 kilometers in total depending on where you start from in Srinagar. Total time will be 6-8 hours depending on your speed so ensure that you start by 10 AM latest.
From Srinagar to Bandipore, it is pretty much a flat road and in about average condition. Do not forget to tank because, after Bandipore, there may not any fuel station till Dawar.
A little after Srinagar, the first lake you will cross will be Mansabal Lake. It is actually quite scenic and definitely worth taking a break for sightseeing.
The second lake you will come across will be the Wular Lake, one of the largest freshwater lakes in Asia. You will then climb up Razdan Pass and somewhere along, the road will start to deteriorate a little bit.
Near Razdan Pass, you will register yourself at the Army check post. This is where you enter the Gurez Valley and will be needed to make your entries at a couple of more checkpoints.  Do not forget to bring your Aadhar Card along because, without it, the Army will not let you pass.
The condition of the road will be a mix of good, bad, and average on the entire route.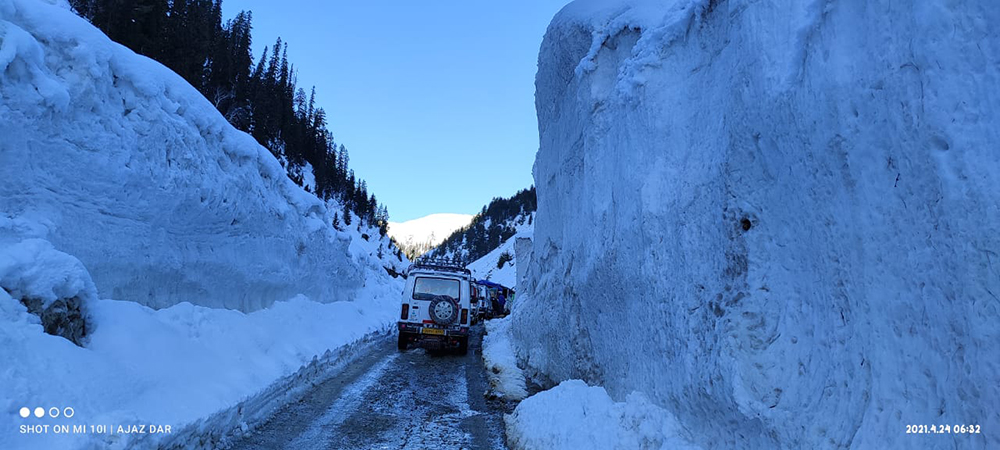 Srinagar to Gurez Valley Taxi

Taxis are available in two forms. You can either rent a private taxi or you can also travel by a private taxi. The best, easiest, and most convenient way would be to rent a private taxi for the trip.
A trip to Gurez Valley can be planned for either 2 days or 3 days. That is an ideal time that I will recommend. If you plan for 2 days, the total taxi charge will be around Rs. 10000. If you plan a trip for 3 days, it will be Rs. 14000.
If you also want to go sightseeing in the Tilel district and all the way to Chakwali, Rs. 7000 will be the additional charge for this. More details on Tilel and Chakwali are mentioned further in the article.
For booking a taxi in Srinagar, talk to Kunal @ 9910 402 252. He is a great guy and will be able to get you a cab for the lowest possible price.
Srinagar to Gurez Shared Taxi
These are available in plenty from both Srinagar and Bandipore. Chances of getting a shared cab from Srinagar all the way to Dawar are however very less. You will have to break your journey into two parts.
From Parimpora in Srinagar, you will first have to board a shared cab to Bandipora. It will cost you about Rs. 150 per person. From Bandipora, you will then board another shared cab for Dawar which will cost you about Rs. 350 per person.
Also Read: How to Plan a Gulmarg Gondola Ride?
Srinagar to Gurez Valley Bus
A journey by Bus will be the same that I mentioned above for the shared cabs. From Parimpora in Srinagar, you will board a bus to drop you in Bandipora. The fare will be Rs. 100 to Rs. 150 per person.
There is however no bus from Bandipora to Gurez Valley. You will have to board a shared cab only which is mostly a Sumo. The fare, as I mentioned above, will be Rs. 350 per person for this part of the journey.
The people of the Gurez Valley have proposed to the authorities to operate a daily bus from Srinagar to Dawar in Gurez. This will definitely help boost tourism in the valley and make the lives of the locals as well easier. But there is no confirmation yet on when or if this bus will start.
For now, you will have to travel by bus to Bandipora and then to Dawar by shared cab.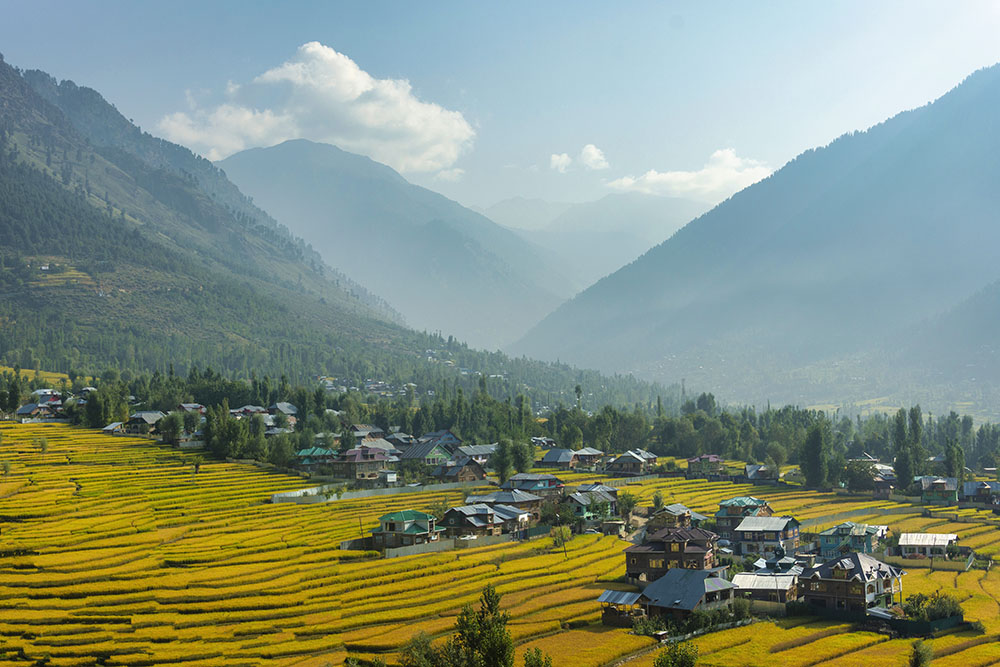 Gurez Valley by Helicopter
A trip to Gurez valley by Helicopter will definitely be the shortest one. This service is operated by the department of tourism in Kashmir and was introduced in 2017 for locals and tourists to promote Gurez's tourism potential.
It is however only available from November to March when the road to Gurez Valley is blocked by snow.
You can board a Helicopter for Gurez from both Srinagar and Bandipore. The fare per person is Rs. Rs 3,000 from Srinagar airport and Rs 2,000 from Bandipora.
Also Read: How to Plan a Trip to Doodhpathri?
Srinagar to Gurez Helicopter Booking
The tickets for Srinagar to Gurez Valley helicopter can be booked from either the Airport itself or from the TRC office, Rajbagh, Srinagar. At TRC, you will need to go to H block and the 2nd floor.
The service is available only on Thursdays, Fridays, and Saturdays, both ways. The entire chopper ride from Srinagar to Gurez is of about 35 minutes.
In Bandipora, you will first have to visit the DC office and book a ticket. The fare per person is Rs. 2000 approximately. You will then go to the NHPC Helipad and board the Helicopter from there.
By Train

Srinagar railway station is the nearest railway line to Gurez. The problem however is that it is not yet fully operational and connected.
At the time of writing this article, it will take at least another 18 months to 2 years for full connectivity. Right now, you can reach Udhampur by train. From Udhampur, you will then have to board a bus or taxi for Ramban.
After reaching Ramban, you will then board another train from Ramban to Srinagar. An easier way thus would be to just board a bus or shared taxi directly from Udhampur to Srinagar.
Gurez Valley Permits
You do not need a permit to visit Gurez Valley if you are an Indian citizen. You will, however, need to register yourself at several Army check posts between Srinagar and Dawar. You will be required to produce your Aadhar Card at all of them. If you were not carrying your Aadhar Car, make sure you have a soft copy of it on your phone.
Foreign nationals were earlier allowed to travel to Gurez after getting a permit from District Commissioner's office in either Srinagar or  Bandipora. This is no longer in practice though since last year. As of now, only Indians can enter Gurez Valley and foreign nationals will not be allowed any further than Bandipora.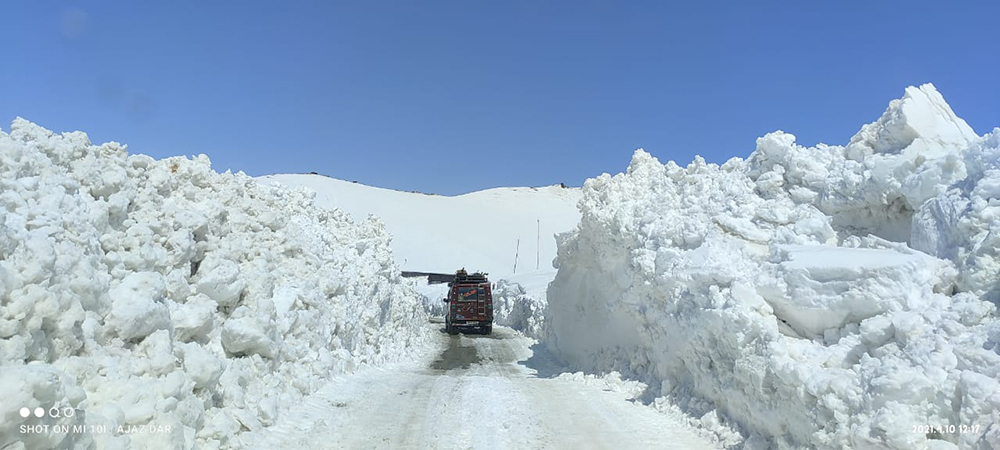 How to reach Gurez Valley in Winter
The road to Gurez valley gets blocked in winter after Razdan Pass is completely snowed out. A helicopter is the only way to reach here from November to March.
The entire Valley in these months gets buried deep under snow. I was talking to a villager here and he told me that sometimes, it can snow as much as 15 feet.
Also Read: How to Plan a Journey to Aharbal Waterfall?
Some of the locals also move to other parts of Kashmir like Srinagar looking for work in winter. They then return in summer for farming.
If you were planning to visit in winter, then my best advice would be that you call a hotel here and confirm your booking if you want to stay. Otherwise, you can just make it a one-day trip – arrive in Gurez by Helicopter, spend some time, and go back the same day.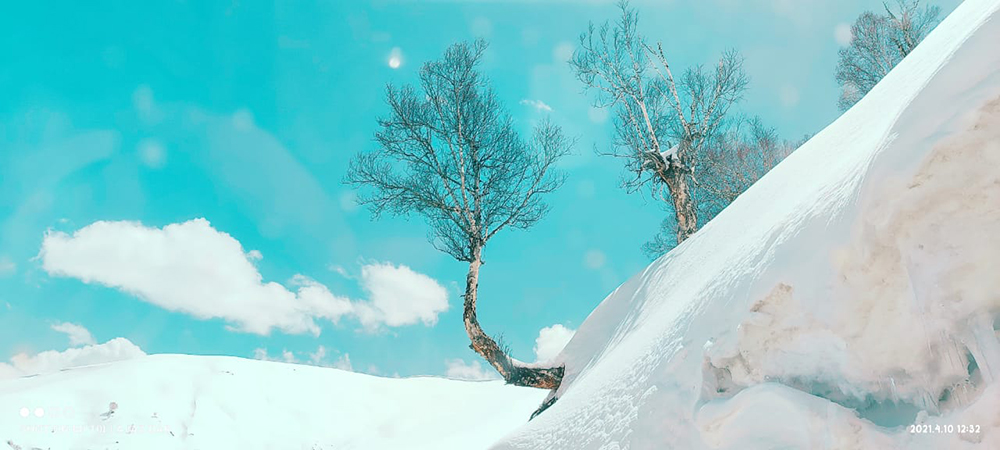 Where to Stay in Gurez Valley

Dawar is the only place where accommodation is available in the form of a hotel or a campsite. There is no other place to stay anywhere else in Gurez for now.
Tourism in the valley has been on the rise for the last few years. I am sure if it stays that way, more hotels and accommodation choices will come up in other areas of the valley as well. But for now, it is only Dawar where you can opt to stay overnight.
Hotels in Gurez Valley
Earlier, there was just a J&K tourism Dak Bungalow or rest house that use to serve as the only option for staying in Dawar. But now, several hotels have come up, thanks to the increase in the tourism in Valley.
The oldest and the most popular one is the Kaka Palace Guest House. You can contact either Younis at 9419600027 or Ejaz at 9682101577. They are the owners of the hotels and will ensure that your stay with them is a comfortable one.
You can read my detailed review of the hotel here at Hotel Review – Kaka Palace Guest House, Gurez.
Other than this, there are several other hotels that have come up in the last couple of years and more are getting constructed. I will recommend staying at Kaka Palace because of its service and location.
Speak with either Younis or Younis. Even if they are booked and could not accommodate you, they will definitely arrange for you to stay in some other hotel.
Camping in Gurez Valley
There is a campsite near the Kishenganga river on the outskirts of Dawar. I have not stayed here myself but it is at a great location and can be a fun place to stay.
Homestays
As far as I know, there are no homestay options available as well. I am sure there will be more in the near future but for now, you will have to stay at either a hotel or the campsite.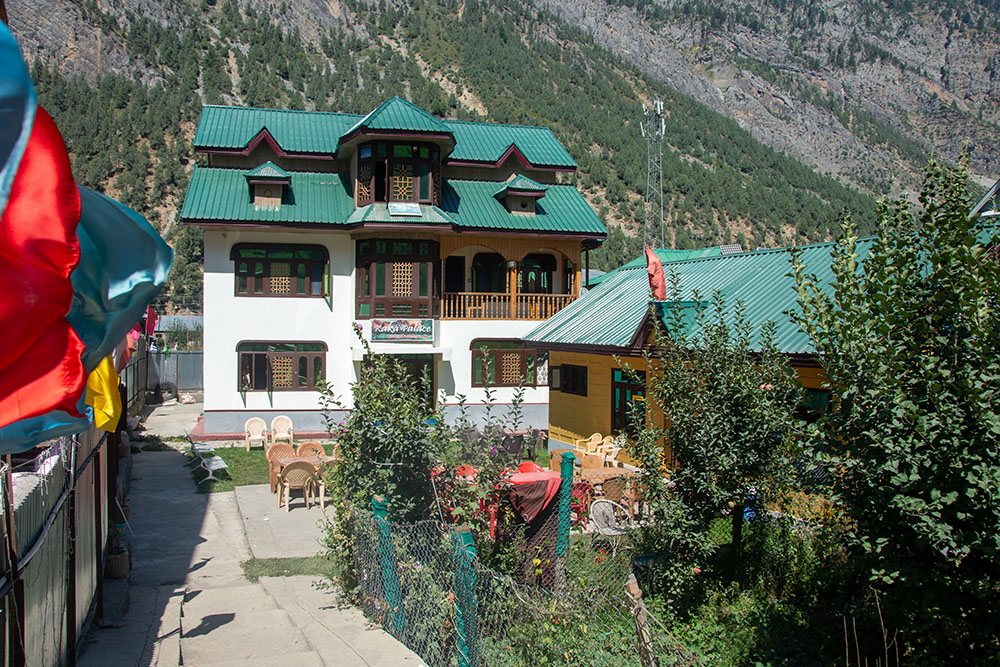 What to See in Gurez Valley
Let us now take a look at your options for sightseeing in Gurez Valley.
The natural beauty of the place will be at the top of the list. The landscape of Gurez is actually a little different than what you see in the rest of Kashmir. The vast lush landscape surrounded by snow-capped peaks will definitely leave its effect on you.
With that being said, there are a few places that can be called prime attractions of a trip to Gurez. I have actually covered the topic in detail in a different post, Places to Visit in Gurez Valley & Things to Do.
For a quick overview though, below is the list of tourist places in Gurez Valley.
Habba Khatoon Peak & Waterfall
It is a mountain peak overlooking the town of Dawar and has quite a bit of history related to it. It turns golden at the time of sunset and presents good a photographic opportunity. For more details on this peak, take a look at The Life and Legend of Habba Khatoon.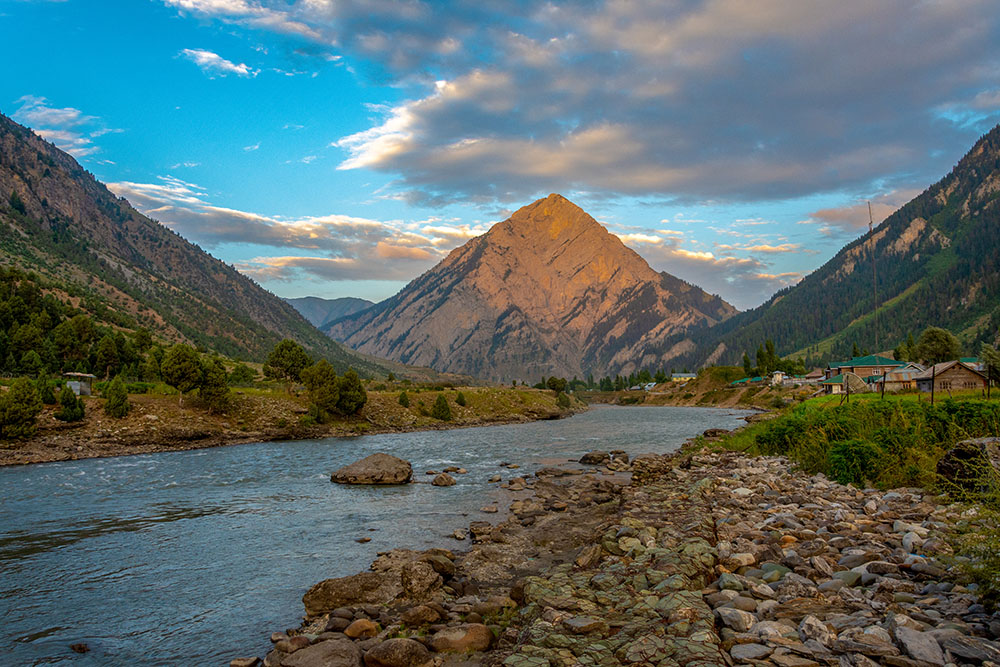 The Marsh
That is just a name that I have given this place because I do not what else to call it. I said Marsh because it is a swamp-like area on the other side of Dawar.
It was created as a result of the flooding caused by the Kishengang River dam. It is another good spot to see the sunset and for a view of the entire Dawar town. The campsite that I spoke about above is on this way to this marsh-like area.
Khandiyal Top
It is a viewpoint on the top of a hillock that presents a 360-degree view of Dawar, the valley, nearby villages, snow-capped peaks, and Kishenganga Dam lake.
Chakwali Gurez
It is the last village on the Indian side of the border, located in the Tilel district of Gurez. You will need to stay in Dawar for a day to drive to this village. The route after Dawar will be as mentioned below.
Dawar – Barnoi – Purana Tilel – Sheikhpora – Dukar – Badugam – Hasangam – Badoab – Gujran – Chakwali
This entire stretch till Chakwali is about 65 kilometers. So it will be a journey of 120 kilometers in total from Dawar to Chakwali and back. But it will take you the entire day due to extremely bad roads.
The entire stretch is a non-stop series of potholes, one after another. This is where I actually broke my motorcycle's suspension.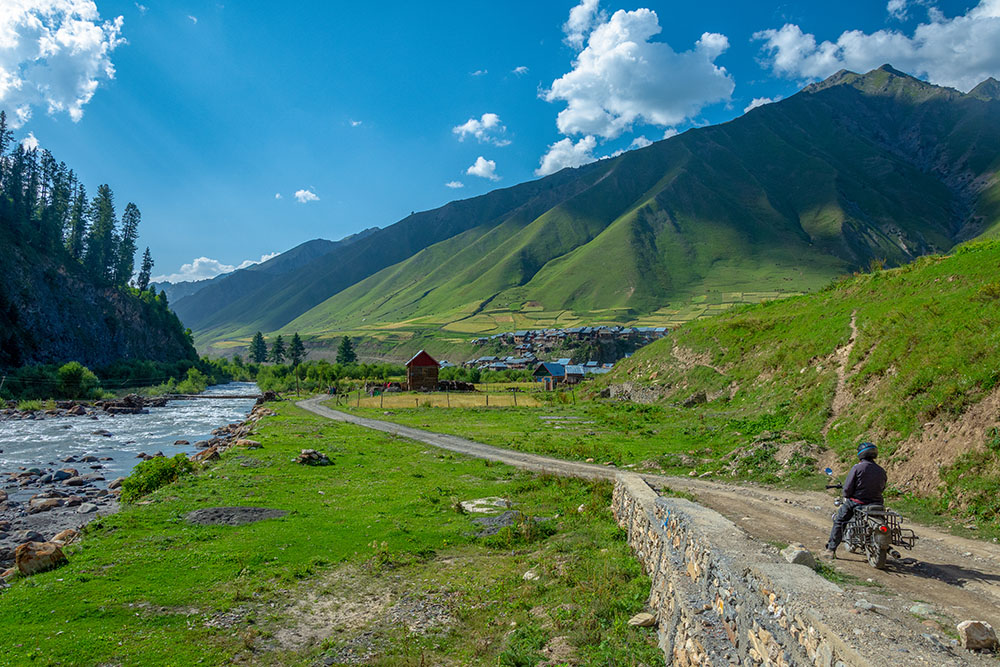 Chorwan Gurez
It is a small but beautiful village near Dawar. Tourists are not allowed to the village yet because it is very close to the border. But take a drive towards the village and you will see some great views on the way.
I was told by the locals in Dawar that Chorwarn is being developed for border tourism. But that will definitely take some time if it ever actually happens.
Gurez Festival
Gurez Festival is held in the valley each year for 3 days. It showcases folk songs and dances by the locals and performances by local children. Adventure events like mountain biking in Dawar and Tulail Valley, white water rafting in the Kishanganga river, and mountaineering events are also organized.
This festival is supposed to happen each year but it really doesn't. Sometimes, it can be a gap of 2-3 years before the event is organized.
Some of the other places to visit in Gurez are mentioned below.
Wular Lake
Razdan Pass
Kishen Ganga River
Dawar
Tulel
Gurez Dam (A huge dam built on the Kishen Ganga river and a great view)
Please take a look at Places to Visit in Gurez Valley & Things to Do for more information on sightseeing in Gurez Valley. Adding all this information here again will just render this one page way too long.
Things to Do in Gurez Valley
Other than visiting all the places I listed above, a few other tourist activities that you can enjoy are as mentioned below.
Fishing in the Kishanganga River
Trekking
Camping
Photography
People here are very friendly and warm so do indulge yourself in talking to them and learning about their lives and culture.
There are soldiers here at every corner and they too are fun to be talking to. Trust me, they can tell you some great stories if you had the time.
Gurez Valley Weather
Due to its high altitude, the weather of Gurez remains cold and pleasant throughout the year. In January and February, the place remains buried under snow and is impossible to reach by road.
Snow starts to melt in March and is gone by end of the month from the lower areas. The high altitude pass of Razdan Pass however remains covered under snow till April.
Spring arrives in late April and the next three months till June are considered among the best times to visit Gurez Valley. The road opens sometime in the month of April so from January to March, you can reach Gurez only by Helicopter.
The monsoon arrives in the month of July and lasts throughout August. This is when the entire valley turns lush and the scenery turns heavenly. It is a good time for a photography visit.
September is another good month to visit Gurez. The monsoon would be gone but would have left plenty of greenery behind. Autumn arrives in the month of October and all the green turns into Orange and the valleys of Gurez convert into a magical golden.
It can snow anytime at Razdan pass after September, blocking the road temporarily. The snowfall increases at the pass in October and the road is declared closed for civilian traffic.
By December, the snowfall would have reached lower areas of Dawar and nearby villages as well.
For a detailed description of weather conditions in Gurez Valley, please read A Month by Month Breakdown of Weather of Gurez.
Best Time to visit Gurez Valley
Now based on the information above, the best time to visit the valley would be in April or September. However, if you want to visit here to see several feet of snow covering everything around, then the months of February or March will be the best.
May and June are equally good months but it can get surprisingly hot here in the summer months. The sun will be very harsh and will make it difficult to go sightseeing.
You can visit in July and August as well but due to the monsoon season, you will have to inquire ahead about the weather and the road conditions.
April and September are when the weather in the valley is perfectly enjoyable and the scenery will also be amazing. For more details on this topic, please take a look at When is the Best time to Visit Gurez?
Gurez Valley Itinerary
3 Days at least is what I will recommend for a trip to Gurez. Any more than that will just give you time to explore the valley and villages further.
On Day 1, start at around 9 AM from Srinagar and you will reach Dawar by 4 PM where you will stay for the night.
On Day 2, travel all the way to Chakwali and return to Dawar by evening.
Spend your morning taking a stroll in the alley and travel back to Srinagar by evening.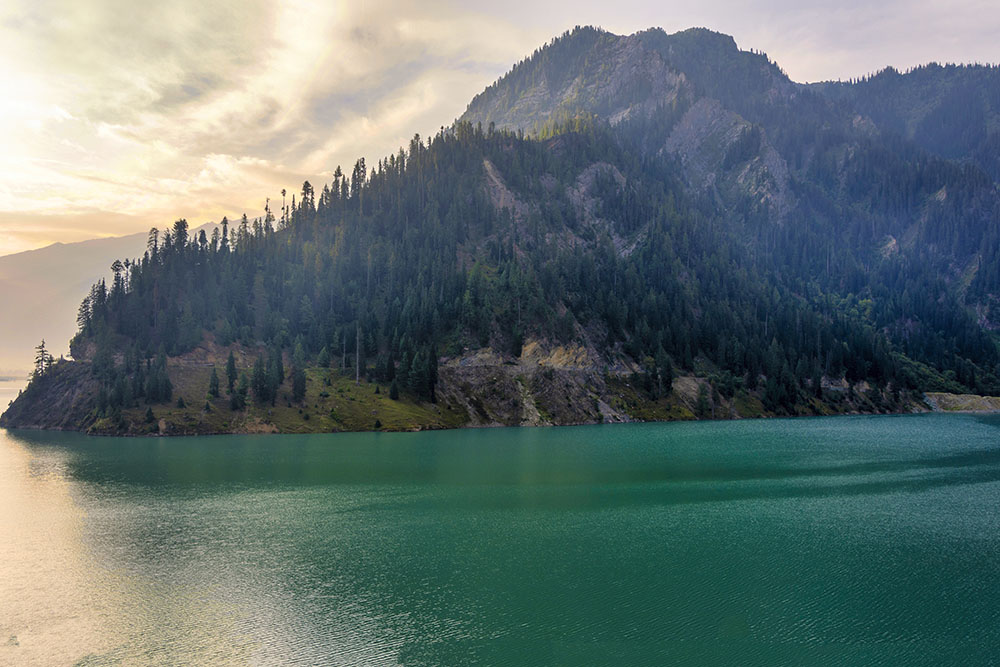 Other Tips
Mentioned below are some other tips that can be of help in visiting Gurez Valley.
Mobile and Data Connectivity in Gurez
MTNL / BSNL has the widest coverage in this area. Jio has the strongest network in and around Dawar and provides 4G data speed.
All postpaid phones will work till Bandipore. But once you cross over Razdan Pass, only a postpaid BSNL or Jio phone will continue to work. Apart from BSNL and Jio, no other network works in Gurez Valley.
If you were planning to go to Chakwali, then Jio will also stop working shortly after Dawar.
The important thing that you need to remember however is that only postpaid connections work in the state of J&K. So if you were actually carrying a prepaid MTNL, BSNL, or Jio phone then it will be dead the moment you entered Kashmir.
Electricity in Gurez Valley
There is electricity in Dawar but for a limited duration only. They actually do not have it coming from outside of the valley. Instead, there is a huge generator installed in the village itself.
They turn this generator on at sunset and then it works till about 10 or 11 PM. At 10, they will turn the generator off after everyone has eaten and retired to bed.
Then in the morning, just before the Azaan for morning prayers, the generator will be turned on and electricity will remain available till about 7 AM. After that, it will remain unavailable till sunset.
Almost all hotels here now have their own generators and will switch those on when needed.
Banks / ATM
There is a branch of J&K Bank as well as an ATM in Dawar.
Petrol Pump / Mechanic
There is in fact a functional petrol pump here at Gurez. It remains open till 7 PM and then opens at 9 AM again in the morning.
We got a tank-full done here at this petrol pump. Right next to the fuel station is a mechanic who can help you with minor fixes or flat tires.
Medical Facilities
Yes, there is in fact a hospital available here too. But keep in mind though that the medical assistance will be basic. If it was anything serious, then the patient would have to be brought back to Srinagar.
The army base is all around here so in case of any critical situation, you can seek medical help from the Indian Army as well.
Also Read: Tourist Attractions in Gulmarg
Shopping in Gurez
There are plenty of shops here in Gurez. As a matter of fact, there is also a high school, a degree college, and a girls' college in Dawar along with several other government offices. Yes, that is how big the town actually is.
But there is no shopping choice as such. The shops here are just selling day-to-day groceries and items. Your shopping would have to happen in Srinagar only, not Gurez.
Road Conditions
From Srinagar to Bandipore, the road is mostly all good. It will then get a little bad as you start climbing Razdan Pass. The road will then be good again towards the top of the pass and will remain so for a few kilometers on the descent as well.
There are some bad stretches between Razdan Pass and Dawar but mostly, it is an average road.
Between Dawar and Chakwali, the road is good for the first 10 kilometers. After that, it is a complete nightmare.
Also Read: A List of Tourist Attractions in Srinagar City
Gurez Valley Altitude
The average elevation of Gurez Valley is 2,580 meters (8,460 ft).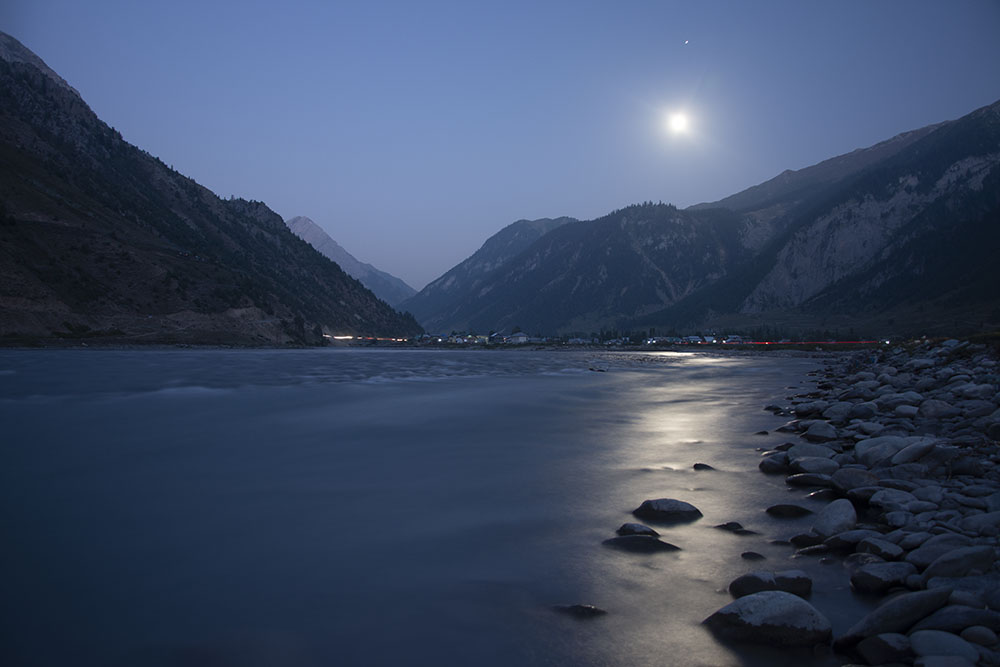 FAQs
Below are some frequently asked questions about Gurez Valley.
Where is Gurez Valley
Gurez valley is at a distance of about 86 kilometers from Bandipora and 123 kilometers from Srinagar in northern Kashmir.
Why Visit Gurez Valley?
Is Gurez Valley worth it? There are multiple other places in Kashmir that are equally beautiful and easily approachable so why not go there?
If you are someone who likes to visit places like Manali and Shimla, wants to eat at fancy restaurants, visit crowded markets and spend time shopping, then Gurez is not the place for you.
If you however intend to visit an offbeat and hardly-crowded destination, Gurez is the place you should visit. It is what you may even call virgin natural beauty that has not yet been spoiled by the tourist craze and crowd.
Another great reason to visit Gurez could be to witness the life that our soldiers out here spend. The place is dangerously close to the border and the risk is ever-present. There are soldiers all around who will be surprised to see a tourist in the area and would love to share their stories.
Is Gurez Valley Safe to Visit?
For tourists and common people, Gurez Valley is quite safe as long as you stay on the road and do not go to places you are not supposed to.
Before you plan your journey though, do keep an eye out for any word of unrest in the Kashmir Valley. If there were news of violence or protests, it is best to postpone your trip for another time.
Where is Gurez valley in Kashmir?
Gurez Valley is located in the Bandipora district of Kashmir.
How far is Gurez from Srinagar?
Gurez is at a distance of 130 kilometers approximately from Srinagar, depending on where you were starting from in Srinagar. If you want to go all the way to Chakwali, then the total distance is about 200 kilometers.
How to reach Gurez Valley by Flight?
Srinagar Airport is the nearest airport to Gurez. The major airlines operating regular flights to Srinagar are Air India, Jet Airways, Spice Jet, Air Asia, and Indigo.
From Srinagar, you can board a helicopter ride to Dawar but it is only available from November to March. For the rest of the year, you will have to travel from Srinagar to Gurez Valley by road.
What Clothes should I pack for Gurez Valley?
You do not really need to pack anything specific just for Gurez. Whatever you packed for your Kashmir trip will suffice for Gurez as well.
Between April till September, your regular cotton clothes accompanied by some light woolens or a light jacket will do. Actually, after walking around for a while, that one jacket too will start to feel warm and you will end up removing it.
If a winter trip was on your mind then you must bring in your woolen clothes, a heavy and warm windproof jacket, and some good quality gloves and socks.
Ensure that your jacket has a hood to protect your head and neck from the cold. If there is no hood then pack a cap and muffler.
Is Gurez Valley Open for Tourists?
Yes, Gurez Valley remains open for tourists in all 12 months of the year.
Is Gurez Valley in India?
Gurez valley is divided into three regions. Two of those regions, Neelum District and Astore are in Pakistan. The third region, Gurez Tehsil, is part of the Indian-administered Bandipore district.
Can I go to Gulmarg from Gurez Valley?
There is no direct route between Gulmarg and Gurez Valley. From both places, you will first have to reach Srinagar and then move on to the next one.
Can I go to Pahalgam from Gurez Valley?
No, you cannot go to Pahalgam directly from Gurez Valley. Both of these places are in the exact opposite directions from Srinagar.
Can I go to Sonamarg from Gurez Valley?
No, you cannot go to Sonamarg directly from Gurez. You will have to travel back to Srinagar first.
What is Famous in Gurez?
The natural beauty of the place and the peak of Habba Khatoom are the two most famous attractions of Gurez Valley.
Which River Flows through Gurez?
Kishanganga River flows through the Gurez Valley. It originates in the north of, flows through the Gurez Valley, and then merges with the Jhelum River near the city of Muzaffarabad in Pakistan. It is known as the Neelum River in Pakistan.
How Many Villages are there in Gurez Valley?
The official count of the villages is 29 but it is hard to say really. Villages here are just a group of 10 to 15 houses and there are a lot of them.
How do I get to Gurez Valley?
You can reach Gurez Valley from Srinagar by road or helicopter. The best way to reach Gurez Valley is by private taxi but you can also board a bus or shared cab from Parimpora and Bandipora.
Can Foreigners go to Gurez?
No, foreigners are currently not allowed to travel to Gurez Valley.
Conclusion
I hope the information above on planning a trip to Gurez Valley was of help. If you have any questions, you can contact me on Instagram and I will be happy to answer. You can also consider subscribing to my YouTube channel and asking a question there.
This error message is only visible to WordPress admins
Error: No feed found.
Please go to the Instagram Feed settings page to create a feed.