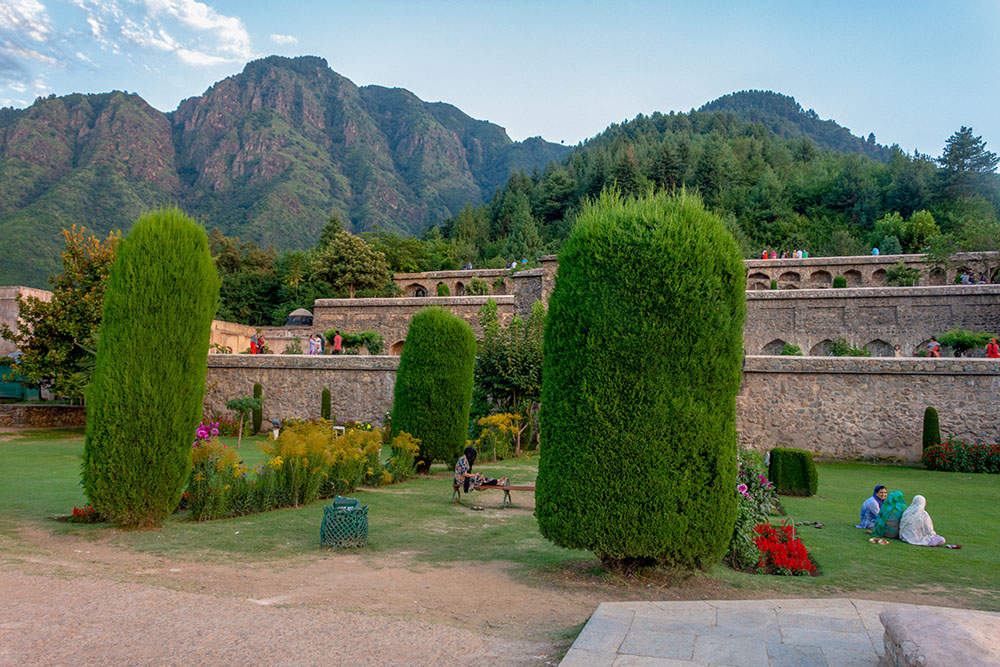 Pari Mahal Srinagar, also known as Peer Mahal, is one of the most visited tourist attractions in Kashmir. It is a seven-terraced Mughal garden that may not be the largest but definitely sits at the best location of them all. It is also one of the best points to view sunset in Srinagar.
The name of the garden literally means the palace of fairies. It was built by Mughal Prince Dara Shikoh in 1650 as his personal library and residence. He is said to have lived here for several years and also used it as a place to learn astronomy.
Today, the garden sits on the slope of a mountain, overlooking the city of Srinagar and Dal Lake. It is beautifully built and maintained and is a great spot to spend some time in the evening.
The view of the setting sun that you get from Pari Mahal is really amazing which makes it a perfect spot for photography as well.
In this post, I will talk about visiting the Pari Mahal in detail. For other details on visiting Kashmir like how to reach, where to stay, and what to see, please take a look at How to Plan a Trip to Kashmir.
Who built Pari Mahal in Srinagar?
The most common theory is that it was built by Prince Dara Shikoh himself in 1650. But I also read somewhere that it was built by Emperor Shah Jahan for his son Dara Shikhoh in 1632.
He ordered his governor Ali Mardan Khan to build Chashm-e-Shahi as a garden and Pari Mahal as a residence and offered both as a gift to his favorite son.
I really cannot confirm any of this and I do not even want to go into those details, to be honest. What I intend to rather is not the history or architectural details but rather the practical information that will be useful to you as a tourist.
Where is Pari Mahal Located
Pari Mahal is located near Dal Lake in the same area that also houses Tulip Garden, Chashm-e-Shahi Garden, and the Botanical garden. It is near Ghat No. 23 of Dal Lake on Boulevard road.
How to reach Pari Mahal
The best way to reach Pari Mahal is to first get to Dal Lake and then drive up the mountain to the garden.
By Car / Bike
If you were traveling by self-owned car, navigating the way to the garden is easy. It is marked on Google Maps and you will reach the right spot following the directions. If not, then just reach Ghat No. 23 on Dal Lake.
Just before the ghat, there will be a road to your right going uphill. If you were not able to locate it, then just ask any of the locals and they will point you in the right direction. There is also a police check-post near that road so you can ask the cops as well.
If you were traveling in a private taxi then your driver will know the way and you wouldn't have to worry about it.
Public Transport
There is no public transport available for Pari Mahal and you will have to hire a private taxi for sightseeing in Srinagar. There is no bus available at all.
At best, you may get a shared cab to drop you near Ghat 23 or the Botanical gardens. From there, you will either have to hitchhike or walk the distance to Pari Mahal.
What to see at Pari Mahal
The garden, as I mentioned, is very well maintained and sits in a very beautiful location. It is a seven-terraced garden and from each terrace, the view that you get really looks a little different, even though it is the same.
There are different kinds of flower plants and trees in the garden. You will find benches and other arrangements for tourists to sit down and enjoy the view.
The building, fort, or palace that once served as Dara Shikoh's residence is mostly in ruins though.
Other Places of Interest
Botanical Garden is located on the way to Pari Mahal right along the road. A little ahead is the Tulip Garden but that is something that is best visited in April when the Tulips blossom. Another garden that you can visit with Pari Mahal is Chasm-e-Shahi.
After Pari Mahal, drive back down to Ghat 23 on Dal Lake and continue driving further for a few kilometers to reach Nishat Bagh. It is hardly a 10-15 minutes drive away from Pari Mahal.
Another 2 kilometers ahead of Nishat Bagh is Shalimar Bagh. If you continue on the same road for another 5-6 kilometers, you will reach the Hazratbal shrine.
So all these places are located on the same route and can be covered all at once.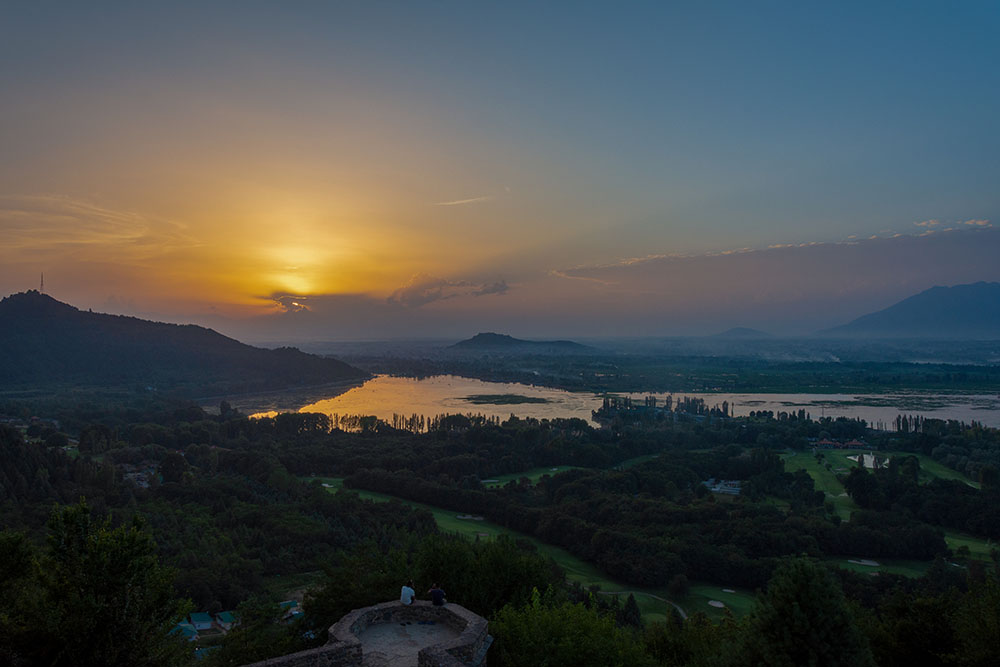 Pari Mahal Srinagar Timings
Pari Mahal remains open between 9 am to 5 every day, including Sundays and Holidays. Tourists can stay till sunset in the garden but the entry gate is closed at 5 pm.
So if you wanted to see the sunset, you need to make sure that you reach the gate before 5 pm or else you will be sent back.
Pari Mahal Entry Fee
The entry fee for Pari Mahal is Rs. 40 per person.
This is however an approximate number because both times I visited there, I paid a different entrance fee. So it may change at the time of your visit but will be under Rs. 50 per person.
Best Time to Visit Pari Mahal
The best time to visit Pari Mahal is in the evening, at the time of sunset. The view you get in the late hours is simply amazing.
You can visit during the day as well but then you will just see the garden and the lake in the front. The view will still be good but it will be better in the evening.
Pari Mahal Photography
Pari Mahal is one of my favorite spots for photography in Srinagar. The pictures that you will get here at dusk will be among your best from the trip. It is also a good place for Macro Photography of flowers.
I know this one is not so good or even an example of Macro photography but I posted it just to give you an idea.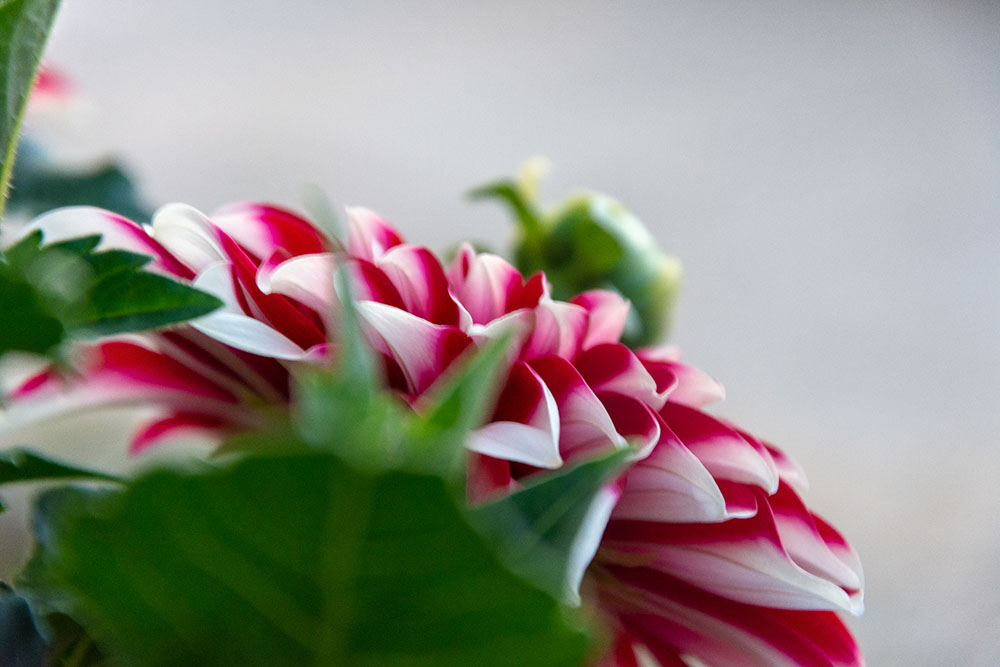 You just need to make sure that you come here in the late hours. During the day, the sun will be harsh and there will be a lot of haze on Dal lake that will just ruin the pictures.
Conclusion
I hope the information above Pari Mahal Srinagar was of help. If you have any questions, you can contact me on Instagram and I will be happy to answer. You can also consider subscribing to my YouTube channel and asking a question there.