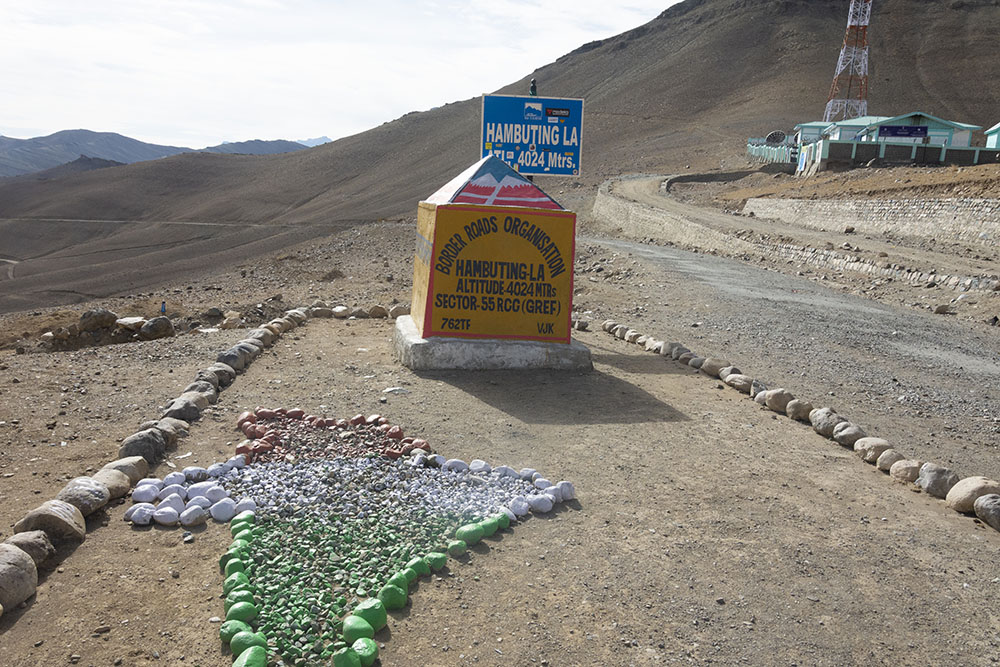 Hambuting La, also spelled as Hamboting La, is a high-altitude pass located on the Kargil Batalik Road. At an altitude of 4024 meters (13,202 ft), the pass remains closed in the winter season and remains accessible only from May to October. It is the shortest road that connects the town of Kargil with Batalik.
The pass is not really that well-known and is hardly considered a tourist attraction. Most of the people who had been to this pass are the ones who traveled between Kargil and Leh by the Batalik road.
Journey So Far:
But even if you were not planning on doing that, I will still recommend making a short visit to Hamboting La. The road is very scenic and you get an eagle-eye view of the entire town of Kargil.
Kargil to Hamboting La Distance
The total distance between Kargil and Hambuting La pass is around 31 kilometers. The road however is a narrow one and it is a steep climb all the way. For its entire length, the road continues to twist and turn while gaining altitude rapidly.
I had been to Kargil and Leh before but never had a chance to travel on the Batalik road. The plan this time was to travel from Kargil to Zanskar Valley and return to Srinagar. Leh was not on the cards at all and it was an all-Kashmir trip only.
Kargil and Zanskar also actually got added at the last minute to the itinerary otherwise we were planning to explore Kashmir only. Nonetheless, we were in Kargil and intended to move on to Padum the next day.
But before doing that, there were two places that I wanted to see in Kargil first – Hambuting La Pass and Hunderman village.
How to reach Hamboting La Pass from Kargil
There are two ways around it. You can either ask the locals or keep Google Maps turned on. I was actually doing a mix of both because, at a couple of places, I wasn't sure of the steep narrow road that Google was advising me to turn on.
I also asked the Armymen posted at a few places. But do keep in mind that when you ask someone for directions, make sure you are asking for the way to Batalik.
Do not mention the name of the pass. You will get a lot of confused looks, shoulder-shrugging, and don't-know answers in return.
Kargil to Hambuting La

The plan for this day was to first travel from Kargil to Batalik while crossing Hambuting La pass and then return the same way. We were to then take a drive towards Hunderman village and return to the hotel by evening.
We started from our hotel at around 9 am after having breakfast. The distance between Kargil to Batalik is about 55 kilometers. But I knew it will take us anywhere between 2 to 3 hours to cover.
We crossed the bridge on the Suru River and got to the other side of Kargil. The climb for the pass begins immediately and I was in fact surprised at a few places at how steep it was.
I was in a Thar and it managed the climbs easily without any hassle at all. But I know that if it was a Hatchback or a Sedan, I probably would not have managed a few steep turns at all.
We continued to climb up, took a few breaks in between, and reached the top of the pass in about an hour.
One thing that I should mention here is that the road, even though steep and narrow, was a very smooth one. It is very well maintained without a bump or pothole anywhere at all.
If it would have been a bad road, I do not think we could have made it to Hamboting La in an hour.
Also Read: How to Plan a Trip to Kashmir – A Complete Travel Guide
Hambuting La
The views on this 30-kilometer-long stretch are simply outstanding. There are a few villages on the way and some Army camps. More than the pass itself, I think it was the views that made the entire drive worth it.
We spent some time at the pass clicking pictures and that is where our plan started to change. My friend was not very eager on going to Batalik and wanted to climb down Kargil. He wasn't feeling well and I think it was a mix of altitude sickness as well as motion sickness.
I also did not want to push him for Batalik and respected his decision, leaving Batalik for another trip at another time. We drove down to Kargil and took a turn towards Hunderman Village. Please click on the link above to continue reading the next part of this travelogue.
Conclusion
I hope the travelogue, pictures, and information above on Hambuting La Pass were of help. If you have any questions, you can contact me on Instagram and I will be happy to answer. You can also consider subscribing to my YouTube channel and asking a question there.