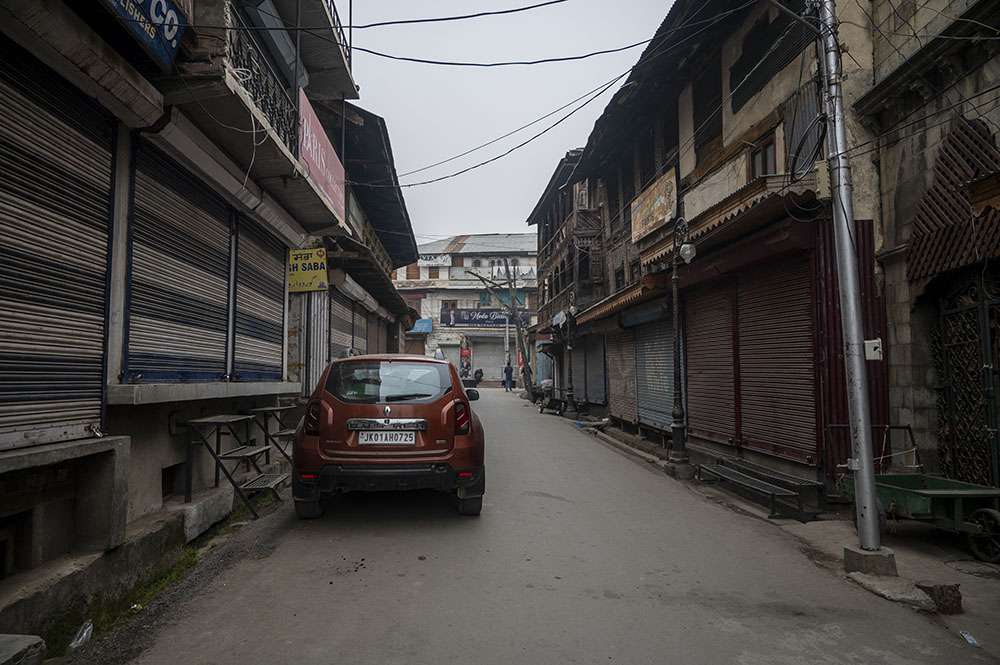 Srinagar old city tour, also known as the old Srinagar heritage walk, is one of the many tourist attractions for people visiting Kashmir. It is a recent addition to the list, an effort to boost tourism in the valley and attract more visitors.
How long does it take? It will be a day-long affair as you travel through the narrow streets of the old Srinagar town, also known as downtown. Is it worth it? In my opinion, yes. But is it for everybody? Now that is where the catch is.
In this post, I will provide details on what exactly is the Srinagar old city tour and what you get to see if you went on it. We completed this tour on the second day of my recent winter trip to Kashmir. To read the last part of the travelogue, you can follow the link below.
I have been to Srinagar a few times before but never had the chance to visit the old city. I had an idea about it and the places I would see during the tour, but for one reason or another, it did not happen until now.
Below is a video of our Srinagar old city tour. You can continue reading the travelogue below or you can also take a look at the video to get the details visually.
Tour of the Old Srinagar City
Srinagar is a historical city. It is a timeless landscape consisting of centuries of Kashmiri heritage laid out on the banks of the river Jhelum. There are several historical monuments located throughout its alleys and bylanes and that is what the old city tour is all about.
You walk or drive through the narrow streets of the city, and see its historical heritage, monuments that were built centuries ago by different dynasties that ruled Kashmir still standing strong in all their glory.
Also Read: How to Plan a Trip to Kashmir – A Complete Travel Guide
Decades-old houses, crowded bazaars, old mosques and temples from a bygone era, shrines of famous saints – this is what you primarily target to see during the Srinagar old city tour. In the end, it truly gives you a taste of Kashmiri life and culture.
There are several places that you can include in this tour, the list of which I will provide further in the article. You basically start from one point, move from one place to another, drive or walk around in the city and try to cover as much as possible.
Depending on the places you have on your list, this tour can last for a few hours or an entire day. A lot will also depend on the day of your tour and your mode of commute. If you need a tour organizer to arrange this for you at the best possible rates, you can contact Kunal @ 9910402252.
Is It Worth It?
Is it worth the time and the money? Well, that actually depends on what kind of a tourist or traveler you are and what exactly were you looking forward to seeing.
If you have an interest in historical monuments, heritage places, and photography and would not mind making your way through the crowd, then yes, the Srinagar Old City tour is something that you should experience.
On the other hand, if you just want a relaxed trip, only want to enjoy nature, see the valleys and do not care much about historical monuments, then visiting the old part of the city is not something that you would enjoy.
Also Read: Mobile Network in Kashmir Valley & Data Connectivity
What to See in Srinagar Old City Tour
There is really a long list of places that you can include in this tour. The majority of the places are either religious temples, shrines, or historical monuments.
In order to visit them all, you will need at least 2 days. If you can only spare one day for this tour, you will have to pick the places that interest you the most.
Let me provide a list.
Aali Masjid
Pathar Masjid
Zaina Kadal Bridge
Khanqah-e-Moula
Dumath/ Mazar-e-Salateen
Jamia Masjid
Mulla Akhoon Mosque
Ziyarat Sheikh Hamza Makhdoom Sahib
Dastgeer Sahib
Khanqah Naqshbandi Sahib
Shergarhi Palace
Mangaleshwar Mahadev Temple
Sarika Devi Temple
Ganpatyar Temple
Purshyar Temple
Sheshyar Temple
Raghunath Mandir
Batyar Temple
Rupa Bhawani Temple
These are just some of the places that I know of.  I am sure there are numerous other shrines and temples in the old city other than this list. Since we just had one day for this tour, even we could not cover all of them.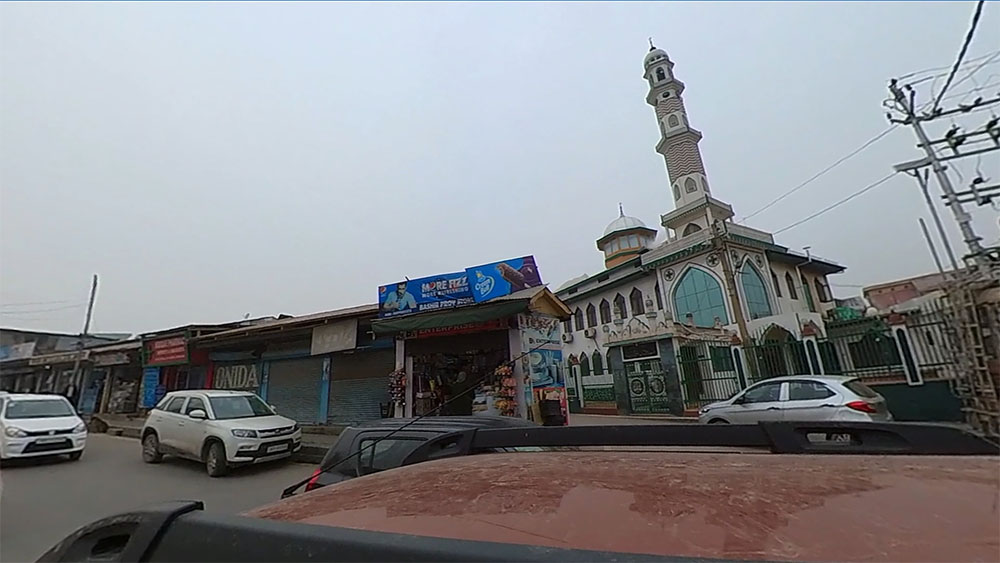 How to Plan a Srinagar Old City Tour
As I mentioned previously, this tour will have you navigate through the narrow streets and old markets of Srinagar city. Now let us take a look at a few important tips that will make your tour a lot easier and manageable.
Plan it for a Sunday
The most important thing to remember is that you should plan your tour on a Sunday. This is when the market remains closed. This will help you in several ways.
The first is that you will be able to avoid the crowd. The second is that you will be able to cover more places since moving from one place to another will become easier.
You will be able to take shortcuts through the narrow streets and won't have to circle staying on the main roads. The last and the most important one is that you will be able to do this tour in a car if planning on a Sunday.
Rent a Bike / Scooter
If for some reason, you were not able to plan it on a Sunday, then you should either rent a bike or an automated scooter like Activa for this trip.
You should not hire a taxi or bring your car from Monday to Saturday. You will not be able to enter the streets, will have to turn around at several places, and will mostly have to leave the car parked on the main road.
Heritage Walk
This tour is also known as a heritage walk which means that you just walk around in the old town. How much you want to walk entirely depends on you and it is really for someone who won't mind walking around all day long.
The important fact to consider here is that you will not be able to cover all of the attractions if you go on foot. That is just not possible.
First, you will have to pick the places that are located close to each other. Then you will reach a point that is accessible by car, leave your vehicle parked on the main road, and then enter the old town on foot.
You will then walk around, cover all the places you have on your list and circle back to the point where you left your vehicle.
Hire a Local Guide
While you can plan this on your own as well, my recommendation will be that you have a local accompany you. That way, you will be able to take shortcuts and move from one place to another easily.
A local guide will also know of some good places where you can grab a bite. In case you need help somewhere, you will have a local with you to seek assistance from.
Keep an Eye on the News
Last but not the least, keep an eye on the news. The old part of Srinagar is that gets affected the most by the entire unrest in the valley. That is where most of the protests and stone pelting happen.
So if there was any news of unrest or protests in Kashmir, you are better off avoiding the old Srinagar city and sticking to the main tourist areas.
This is also one of the reasons why I mentioned bringing a local guide with you. In a situation like this, they will be able to get you to a safe place quicker.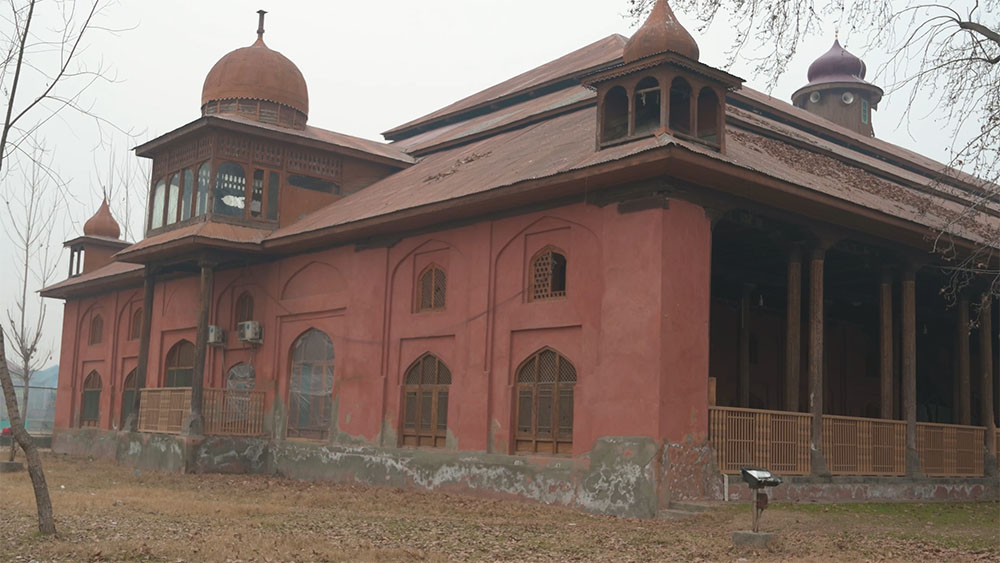 Srinagar Old City Tour
Coming back to the travelogue, let me now talk about our experience of the Srinagar old city tour. We reached Srinagar on a Saturday and decided to go to the old town the very next day, on a Sunday.
It was a winter trip to Kashmir and we planned our entire itinerary according to the snowfall prediction. As per the forecast, it was supposed to snow all over Kashmir on our day of arrival and the next day but it did not happen. The weather remained dry and cloudy but there was no sign of snow anywhere.
It was not my first trip to Kashmir. I had been there several times before and had seen the majority of the tourist attractions already. The entire idea of this trip was to see those places again but this time covered in snow.
The snowfall prediction had now shifted to Tuesday and Wednesday. So we also had to change our itinerary and a trip to places like Gulmarg and Pahalgam was moved to later in the week after it had snowed there.
This left us with 2 days in hand, Sunday and Monday, and we decided to use one of the days for the Srinagar old city tour.
Sunday Morning
Days in Srinagar start late in the winter season. Shops do not open until 9 am and the streets look deserted before that. Thanks to the cold weather, even we did not feel like getting out of bed. By the time we did, it was already 9.30 am.
I really had no idea how we were going to execute our tour of the old Srinagar town. This is where Mohsin came to the rescue. He runs a hotel in Sonamarg, Hotel Barzman, and that is where I met him for the first time.
After that, I stayed at his hotel a couple of times more and became friends with him. While I was in Srinagar, I called him to ask if he wanted to meet and catch up. I told him of our plans for the Srinagar old city tour and he agreed to accompany us.
This was a great help. Now I would not have to worry about where to go and which way to take. He was a Srinagar local, knew the town well, and could help us stay navigate through the narrow streets, saving a lot of time.
Lal Bazaar
We were staying in Hotel Grand Valley Inn, located in the Shalimar area of Srinagar, right next to the Shalimar Bagh. By the time we got up, got ready, and got out of the hotel, it was already 10.30 am.
Mohsin met us near the small market area in front of Shalimar Garden. We caught up and chit-chatted for a while over a cup of tea. Finally, we started our Srinagar old city tour at 11 am.
Our first break was at Lal Bazaar. I wanted to buy a jacket for our trip because the ones I bought from Delhi were failing to match the freezing temperatures of Kashmir.
Also Read: What Clothes to Pack for Kashmir Trip
So I asked Mohsin if he knew of a shop where I could get a good jacket at reasonable rates and he recommended a shop in Lal Bazaar. That is where we went first.
The next 30 minutes were spent looking at different jackets and sweaters and trying them on. Finally, I found a jacket that I liked and it felt warm enough as well. Lavish picked up a sweater.
We finished our shopping and continued our sightseeing through the narrow Srinagar streets. Our next destination was Aali Masjid.
Aali Masjid / Eidgah
Aali Masjid, also known as Ali Masjid, was constructed in 1471 A.D. It is the largest existing mosque within the premises of Eidgah Srinagar. It is also the second-largest mosque in the Kashmir Valley after the Jamia Masjid.
Planning this trip on a Sunday proved to be a great decision. We navigated our way through the narrow streets quite easily because all the shops were closed.
We were in a Duster and I knew that driving through these streets would have been impossible on any other day when the market was open.
I have an interest in historical monuments and photography and liked spending time at Aali Mosque from both perspectives. The mosque sits in an open area with a large ground right next to it that also serves as the Eidgah.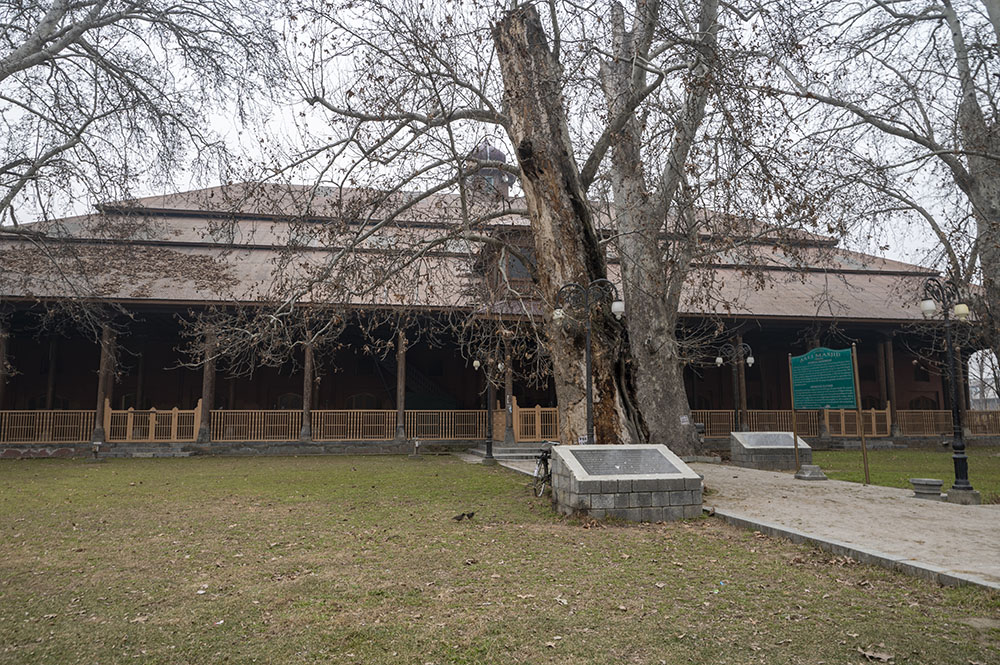 It was a winter trip so most of the trees were dry. But I could tell that the mosque would look even prettier when there is plenty of greenery all around.
We spent about half an hour at the mosque observing its architecture and clicking pictures. From there, we moved on to J.J. Foods to have lunch because it was noon already and we haven't had anything to eat since morning.
Also Read: How to Plan a Trip to Doodhpathri
J J Foods
J J Foods is a restaurant located in the old Srinagar town, famous for its Wazwan. Since I had never been to old Srinagar city before, this was the first time I was hearing of this place.
But on Mohsin's recommendation, we decided to have lunch here. All three of us ordered Wazwan and I can tell you that it was one of the best that I have ever had. This place immediately shot up in my list of best places to eat in Srinagar.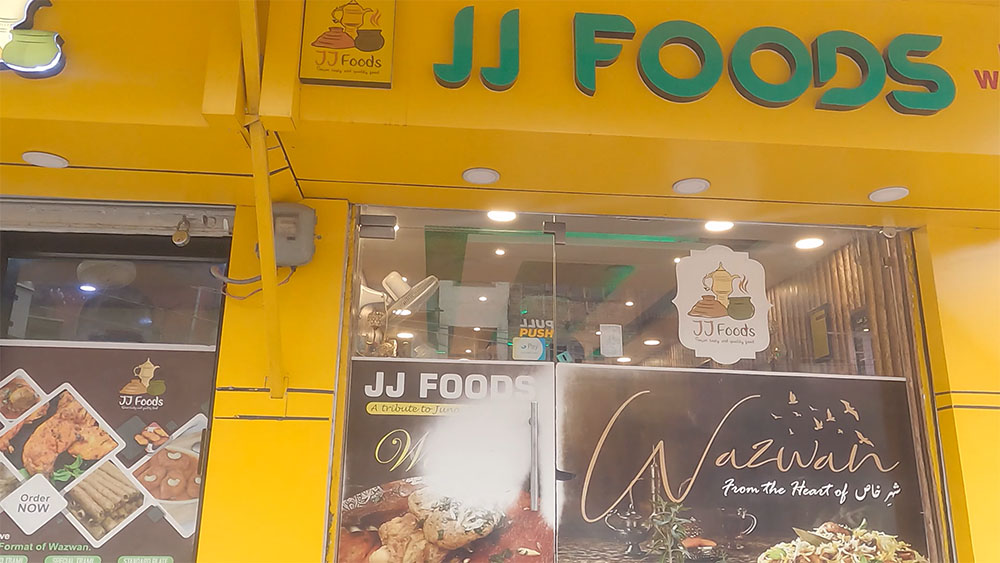 It had a good Kashmiri heritage ambiance and looked great. It is not too big, just a small restaurant and I think most of their work was of takeaway. But what they lacked in size, they made up for it in terms of taste.
If you want to try good Wazwan in Srinagar, the two places that I will recommend are Kareema near Lal Chowk and J J foods in old Srinagar city.
Nevertheless, we had lunch and with our bellies full, moved on to our next destination, Mazar-e-Salatin, also known as Dumath and Badshah's Tomb.
Mazar-e-Salatin / Dumath / Badshah Tomb
Mazar-e-Salatin is the tomb of the mother of Sultan Zain-ul-Abidin. He was one of the most popular kings of Kashmir whose reign spanned over 50 years of peace and prosperity.
He was popular and respectfully referred to as the 'Badshah' and that is why this tomb is also known as Badshah Tomb. It is located on the right riverbanks of the river Jhelum, close to the Zaina Kadal bridge.
This tomb is noted for its architectural style which is very different than the other tombs or monuments of that era. While the other structures are typically made of wood, this tomb is entirely a brick structure.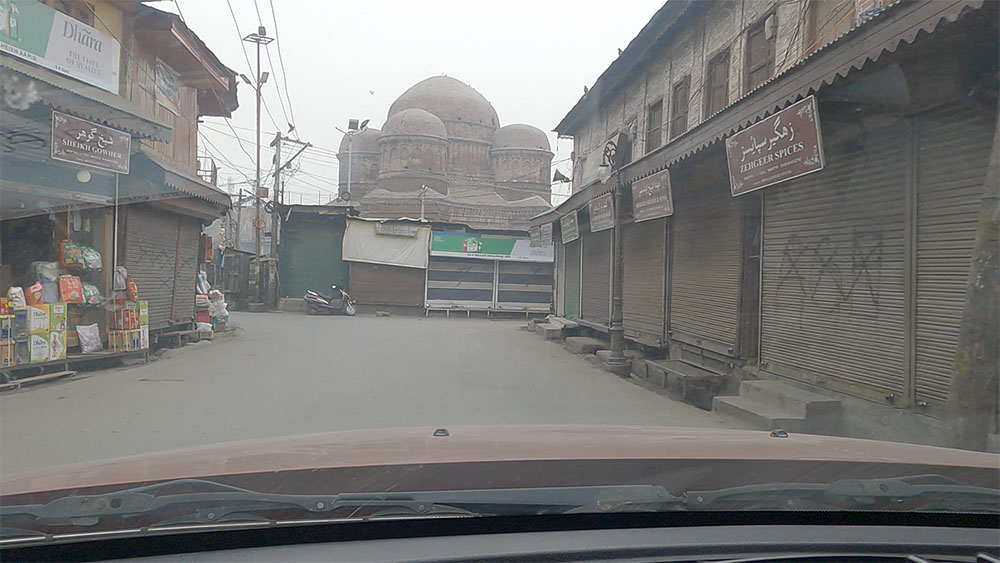 Unfortunately, though, we could not see the tomb closely because of two reasons. The first one was that we could not locate the entrance. We kind of circled around it in the streets but were not able to find a place where we could park our car and go see the tomb.
Finally, when we did find a spot, I noticed that this tomb is surrounded by a graveyard. I was not too keen on walking around in a graveyard for sightseeing purposes. Hence, we just clicked some pictures of the tomb from distance and moved on.
Also Read: How to Plan a Trip to Yusmarg
Zaina Kadal
Zaina Kadal is a bridge located quite close to Badshah Tomb. It was in fact built by Zain-ul-Abidin himself and was the first bridge built on the river Jhelum, connecting the two halves of the city.
The bridge provides a magnificent view of the old city. On one side of the bridge is Khanqah-e-Moula and on the other side is seen the top of the nearby Budshah tomb.
There is of course not much of the old bridge left now. But it is historically noted as the first bridge that was built on River Jhelum in Srinagar.
From Badshah Tomb, we reached Zaina Kadal, clicked a few pictures, and moved on to its other side. Our next destination was Khanqah-e-Moula.
Khanqah-e-Moula
Khanqah-e-Moula, also known as Shah-e-Hamadan Masjid and Khanqah, is a mosque built by Sultan Sikandar in memory of Mir Sayyid Ali Hamadani.
Khanqahs are mosques associated with specific saints. Khanqah-e-Moula is considered to be the first Khanqah in Kashmir. It is located on the right bank of the river Jhelum and is best noted for its Kashmiri wooden architecture, decorated with papier mache.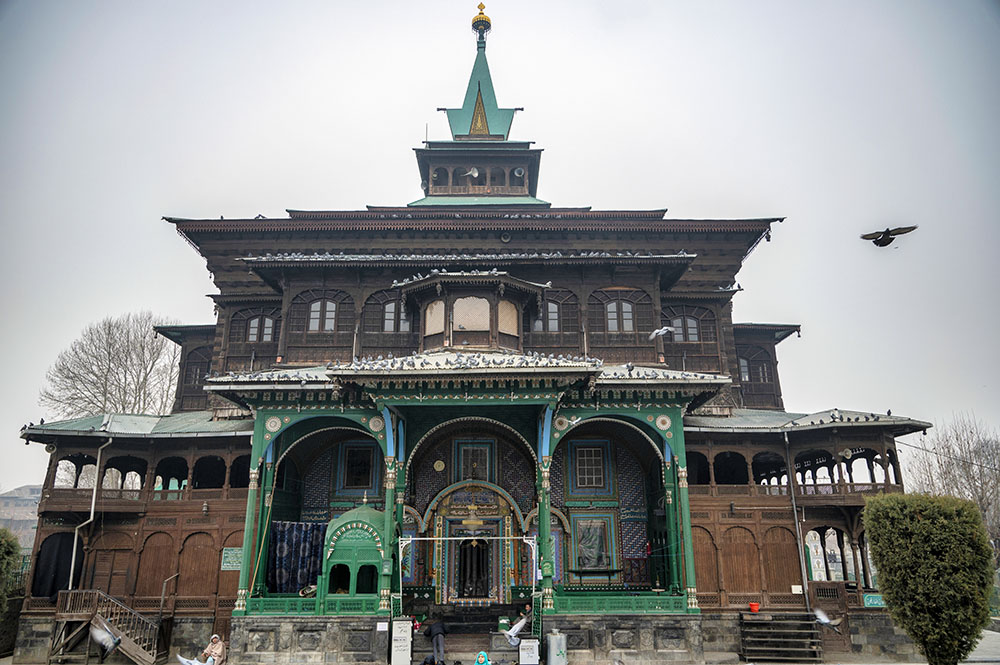 Photography and videography were not allowed inside the mosque so we had to leave our cameras in the car. I did manage to get a couple of shots from the outside though, that I will post below.
We spent quite a bit of time admiring the beauty of the Khanqah and the papier mache work inside. After almost an hour, we finally got back in the car and decided to move on to the next destination, Jamia Masjid.
Also Read: How to Plan a Trip to Gurez Valley
Jamia Masjid
The Jamia Masjid of Srinagar is a beauty in itself. I have been to several such mosques but the one in Kashmir is something different entirely. It is so peaceful and so beautiful that I just wanted to sit there for as long as I could.
This mosque was built by Sultan Sikandar in 1402. It is regarded as one of the most important mosques in Kashmir. While I was there, the caretaker of the mosque told me that it can accommodate over 30000 people at the same time during the prayers.
The mosque is heavily influenced by Persian architecture. It has a courtyard inside the mosque based on the traditional Chaar Bagh plan and a water tank in the center.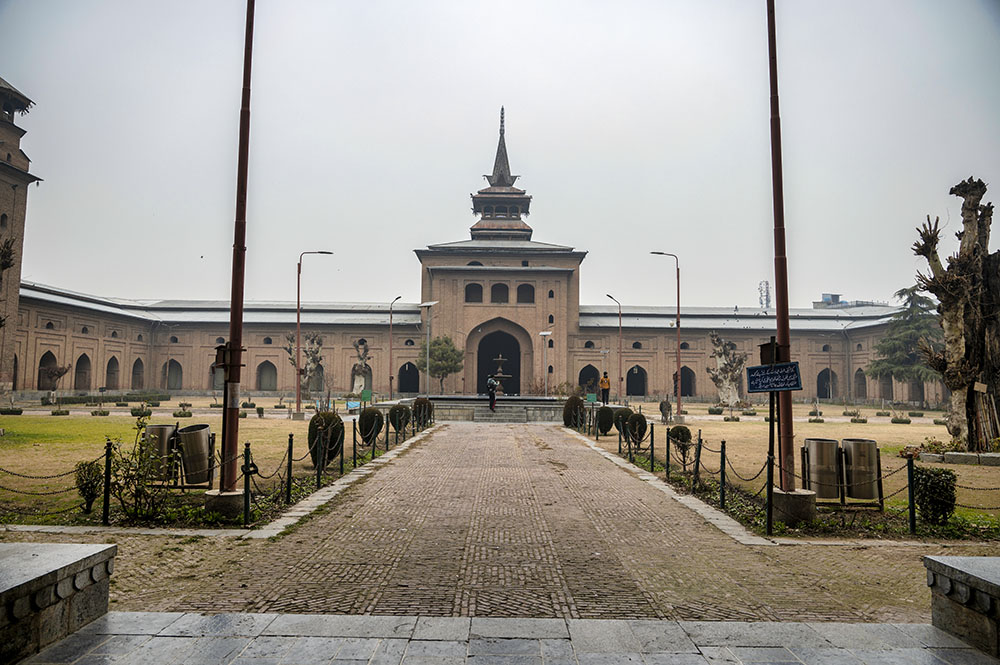 There is also a long series of wooden pillars through its prayer halls. There was something of note about these pillars that the caretaker told me but I do not remember what it was now.
The mosque has a separate section for women to offer prayers. The entrance and exit of that section are completely different than the ones that the men use.
Surprisingly, you are not allowed to carry cameras inside the mosque. This includes all kinds of cameras, be it a large DSLR or a small action camera like GoPro.
But at the same time, you are allowed to bring your camera phone inside and shoot as many photos or videos as you want. I have no idea what the rationale behind this restriction is but that is how it is right now. Maybe in the future, they will change the rule because it makes no sense.
Also Read: How to Plan a Trip to Aharbal Waterfall
Mangaleshwar Mahadev Temple
It is not only the mosque and shrine of Sufi saints that the city of Srinagar is known for but also its ancient temples. There are a lot of them in the old town which may actually surprise some people.
Our next destination was one such temple called Mangaleshwar Mahadev Temple. The interesting thing about this temple is that it is located on a small island in the center of a lake. Take a look at the picture below.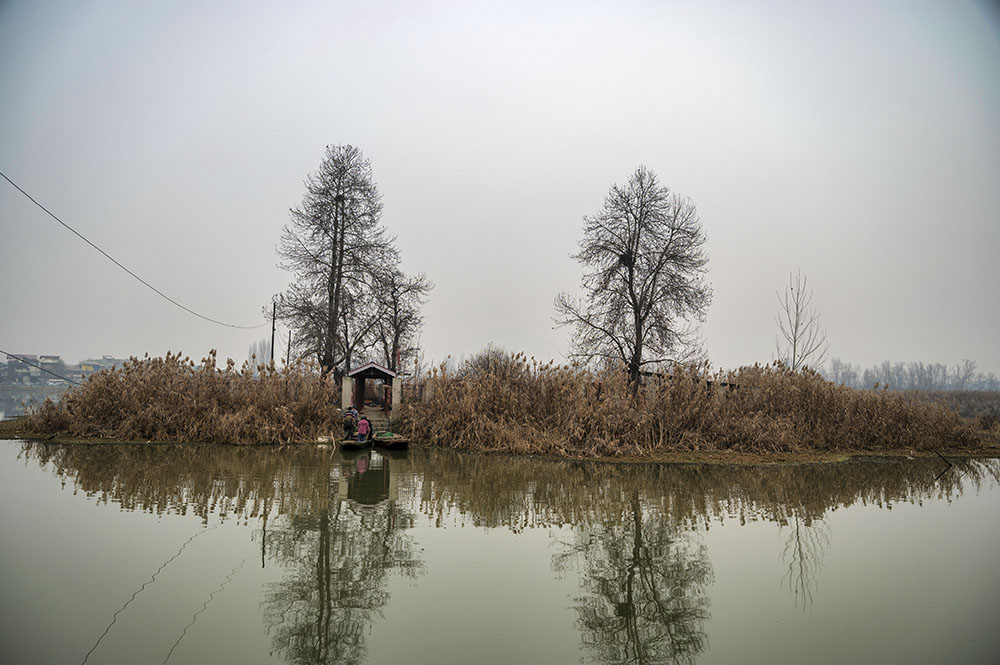 The only way to get to this temple is on a Shikara. You will leave your car parked on the road, board a Shikara to go to the temple, offer prayers, and come back on the same Shikara.
I was really excited to visit this temple but luck did not favor us. The temple was being renovated when we reached there. The only people around were the workers ferrying construction work to the island and that is it.
We could not find a Shikara to take us to the island where the temple is located. I was told by the workers that the old temple doesn't exist anymore as it is being replaced with a new one now.
There are actually several other temples in this particular area. A couple of others that I know of are the Sarika Devi temple located on a hillock and Ganesh Ji temple in Ganpatyar. There was another old temple close to Mangaleshwar Mahadev that I do not remember the name of now.
I asked them if they could at least take us to the island on their Shikaras but they refused. Disheartened, we decided to move on to Ganesh Ji temple in Ganpatyar. A visit to Mangaleshwar Mahadev was left for another trip at another time.
Ganesh Ji Temple
Once again, we moved through the narrow streets and reached Ganpatyar. From what I was told, Ganpatyar is the area where the majority of the Kashmiri Pandits used to reside. This was something that I just learned when I was there though, I could be wrong.
Finally, we reached a particular spot that was under heavy security. If it wasn't for Mohsin, I probably would not have even realized that there was a temple there. It was surrounded by houses and buildings on all sides and it was hard to tell the temple apart from those buildings.
This temple is maintained entirely by CRPF and even the door looked like a door to the Army base. I wasn't sure if we would be allowed to go inside but we decided to take the chance anyway.
We knocked on the door and it was answered by a couple of CRPF jawans. We asked them if we could go to the temple and they immediately let us in. Our names were entered in a register though.
It was a small temple dedicated to Lord Ganesh. There were actually two temples in the complex, one dedicated to Lord Ganesh and another one to Lord Shiva.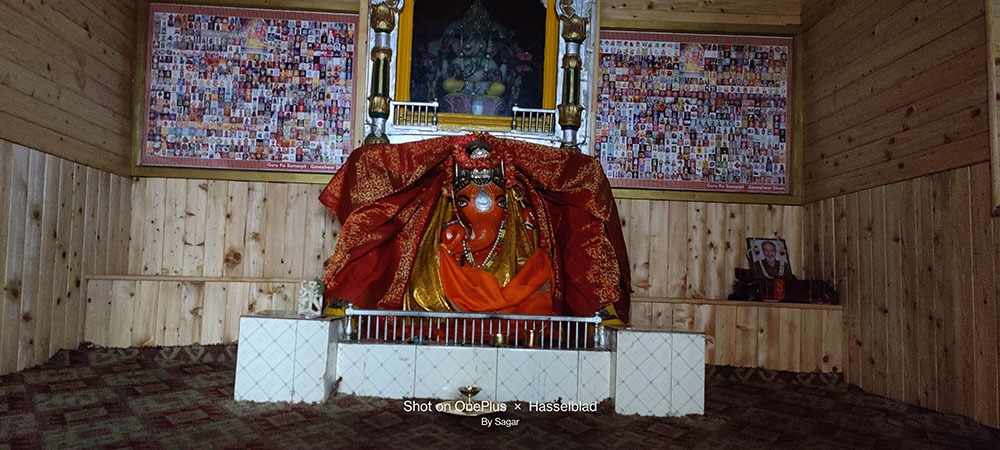 The CRPF unit posted lives in that same complex.  We had an interesting conversation with the officer in charge there. He was pleasantly surprised to see tourists visiting a temple so deep in the old Srinagar town.
Visiting Ganpatyar was an experience. It reminded me of Chandni Chowk but with a bit of tension in the air. Or maybe it was just me who felt a bit tense after seeing such high security around a temple, not something that we usually see.
Also Read: How to Plan a Trip to Sonamarg
Patthar Masjid
Nevertheless, we spent about 30 minutes in the temple, offered prayers, and moved on to our last destination for the day, Patthar Masjid.
It was a winter day and the sun was setting fast. While we were going to Patthar Masjid, I knew that this would be our last destination for the day. I had plans to go to Hari Parbat fort as well but that was not going to happen.
After a short drive, we reached the beautiful Patthar Masjid. It is a Mughal-era stone mosque located on the left bank of the River Jhelum, just opposite the shrine of Khanqah-e-Moula.
Patthar Masjid was built by Mughal Empress Noor Jehan, the wife of emperor Jehangir, in 1623. It has some distinct features that separate it from the rest of the mosques in the Kashmir Valley.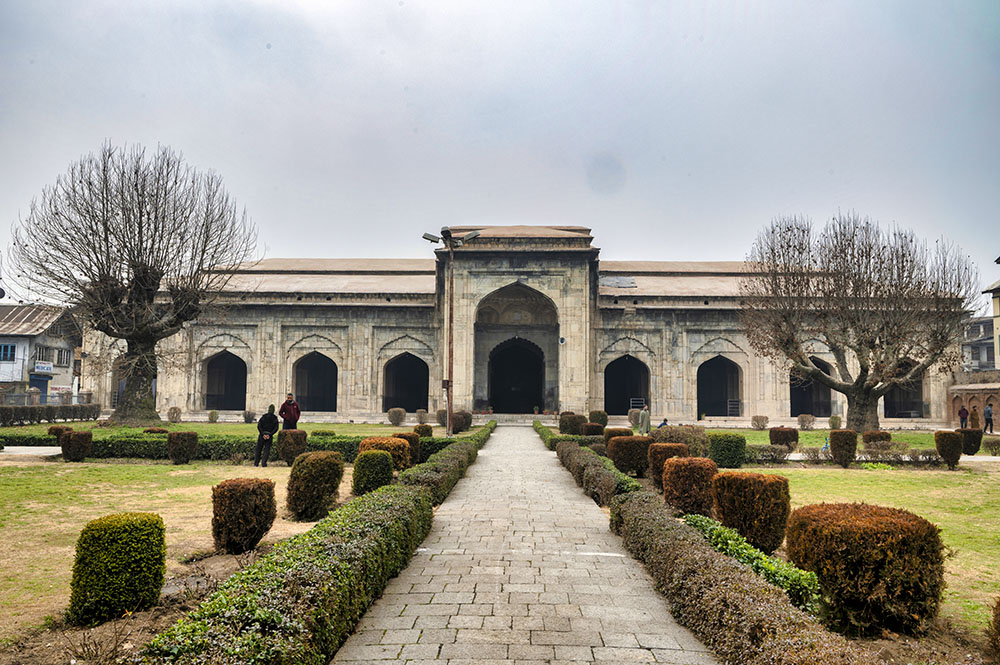 Unlike other mosques, it does not have the traditional pyramidal roof. Furthermore, the mosque has nine mihrabs (arches), with the central one being larger than the others.
Being winter season, there was no greenery around and the trees in the courtyard of the mosque were leafless. It still looked beautiful though but I am sure that in Spring or monsoon season when it is green all around, Patthar Masjid would look even more beautiful.
Srinagar Old City Tour – Conclusion
After Patthar Masjid, we dropped Mohsin at his home and came straight back to the hotel. The lunch at J J Foods was so heavy that we still were not hungry and decided to skip dinner.
Now came the question of what to do the next day, and where to go. We had postponed our plans of visiting Gulmarg and Pahalgam later in the week so now we had no idea which places to cover the next day.
While we were discussing this, I thought to check the weather forecast and was surprised to see that it was snowing in Gulmarg that evening. The forecast was that it was going to snow there all night.
This changed our plans once again. We now knew that we will be visiting Gulmarg the next day and also covering Drung Waterfall on the way. Please click on the link above to continue reading the next part of the travelogue.
I hope the information above on the Srinagar old city tour was of help. If you have any questions, you can contact me on Instagram and I will be happy to answer. You can also consider subscribing to my YouTube channel and asking a question there.