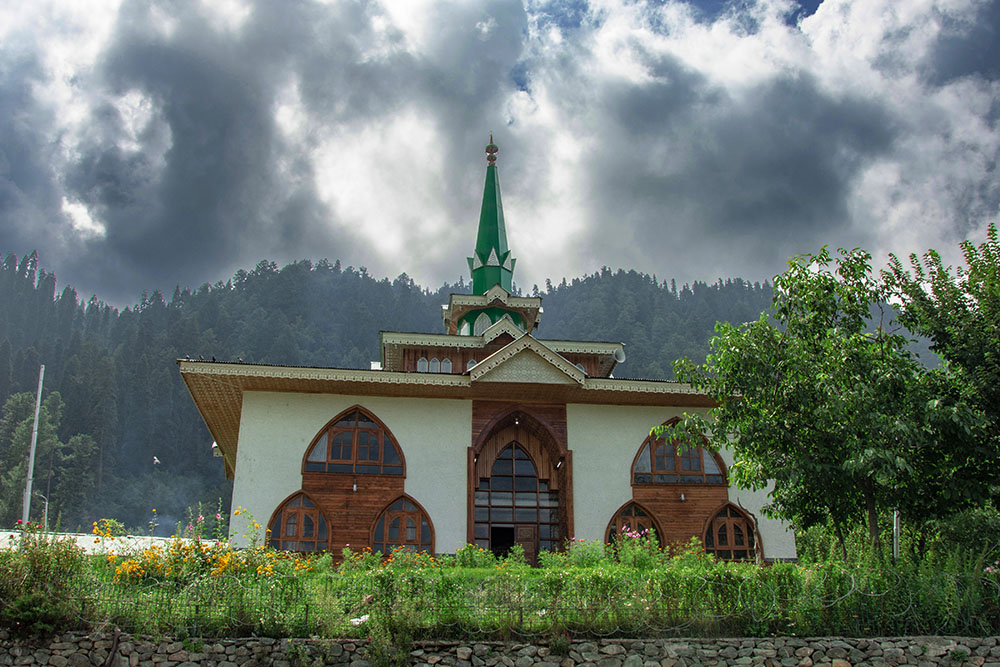 I was recently on a trip to Kashmir and as part of my itinerary, visited the shrine of Baba Reshi near Gulmarg. It is located about 6 kilometers from Gulmarg and is a place that very few people know about or would have heard about. It is not really a tourist spot but is definitely worth paying a quick visit.
I found out about this place only a day before my trip, while I was looking for a list of places that I can visit in Gulmarg. I did not have much information about what this place was and thought of it just as another 'mazaar'. To be honest, my idea of visiting here at first was to explore as much as I can around Gulmarg and not leave any place out.
Also Read: How to Plan your Trip to Gulmarg?
But after I visited here and learned more about the shrine from a friend, I thought of writing about it in a separate post.
About Baba Reshi
So who was Baba Reshi? The name is a pseudonym of Baba Payam-ud-Din Reshi, a courtier of 15th century Kashmir King Zain-ul-Abidin. Also known as Baba Rishi or Babareshi, his "dargah" now is one of the major Sufi shrines of Kashmir.
Baba Reshi is said to have been born in 1411 C.E. to a nobleman. As a young man, he himself joined the court of the prince of the region as a minister. He remained there until he decided to give up all his belongings in order to serve the common people. He lived and meditated at this location which now is the site of his tomb and shrine.
The dargah itself is located at quite a scenic location. It was built in 1480 and is located near Ramboh village in Baramulla District.
Coming from Tangmarg, as you start climbing up the steep ascent, there is a road that bifurcates towards the shrine about 4 kilometers before Gulmarg.
Driving through the lush and beautiful meadows, you would finally arrive at this beautiful dargah painted in white and green. It is built in Mughal and Persian styles. Inside the shrine are some beautifully crafted wooden artworks reminiscent of the bygone era.
Also Read: How to Plan a Trip to Kashmir – A Complete Travel Guide
Dargah



Surrounded by lush green lawns, this shrine attracts tons of visitors each year both for its religious and historic significance. We arrived here at about 3 PM and the entire place was filled with people.
They were all locals and I guess I and my friends were the only non-Kashmiris there. The huge camera hanging around my neck immediately gave the impression of a tourist and people looked at us with curiosity, or maybe amusement.
There is quite a big market around the shrine consisting of shops selling balloons and toys and several small eateries and tea stalls. For people wanting to stay overnight, there is also a small guest house here. Basic amenities like an ATM machine too are available.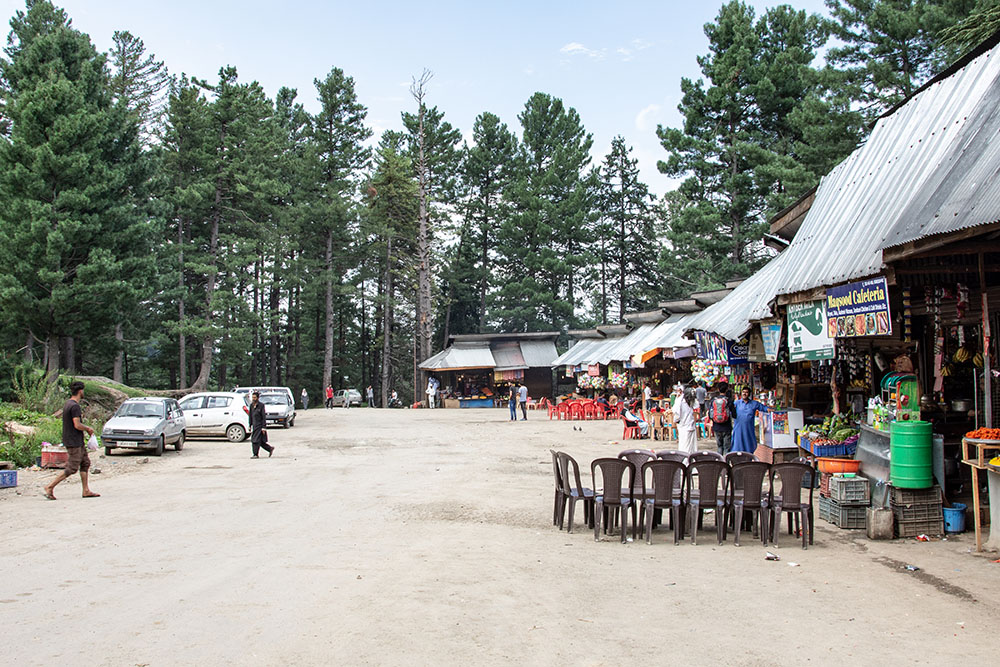 Baba Reshi History

It is a beautiful shrine built at a very scenic location and there is absolutely no doubt about it. More than the shrine, however, it was the life of Baba Reshi that interested me more.
It is said that one day, while he was still a minister of the court, Baba Reshi was going somewhere on his horse. On the way he noticed a group of ants working hard carrying tiny specks of grain in their mouths to their home. They were storing this food in preparation for the harsh winter ahead.
This sight had a huge impact on Baba Reshi. It made him realize that such a small animal was working so hard to prepare for the days ahead.
On the other hand, he himself was least worried and was not making any preparations for what comes next after death. In this world, he may be a minister, an important person. But what about the next world? What was his plan for that?
The Sufi
Moved by the sight of the ants and worried about his life after death, Baba Reshi gave up his post in the prince's court and all his worldly belongings. He then came to Baba Shukruddin, seeking his guidance, and stayed with him for 2 years while training on the essentials of Sufi life.
After 2 years, Baba Shukruddin sent him to Baba Zainuddin Rishi at Aishmuqam for further guidance. Here, Baba Reshi underwent long and rigorous training in Sufi Path.
In his later years, as instructed by Baba Zainuddin, Baba Reshi moved to the small village of Ramboh. It is said that back then, this place was highly contaminated with evil creatures which Baba helped cleanse. He spent the rest of his life here helping people and performing several miracles.
One such story is that the dargah itself was earlier at a higher place and people found it difficult to climb up all the way. Baba Reshi then, to make it easier for everyone, moved his dargah to its current location which was better accessible.
No, he did not move down himself but rather moved the entire piece of land that the dargah was built on.
Baba Reshi also famously built a daan, a fireplace, here. Back in the day, people used to come from far to plaster this daan and offer sacrifices in order to have their wishes granted.
The practice still gets followed. It is also believed that childless couples are blessed with one after praying here.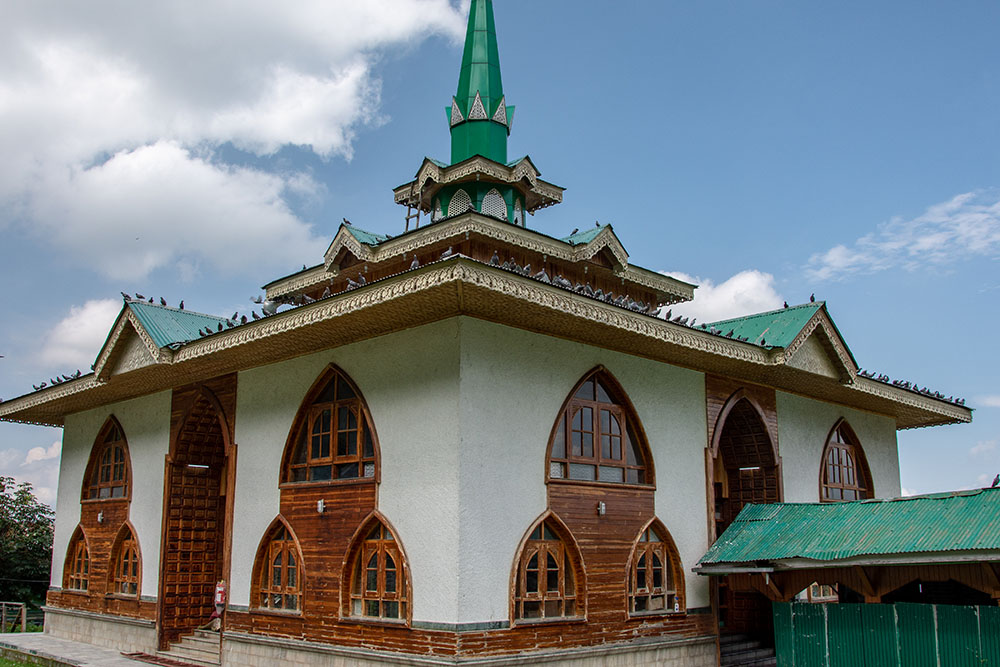 How to reach the Shrine of Baba Reshi?

If you were coming from Gulmarg, then there is a direct 5 kilometers road that brings you to the shrine. If you were however coming from Srinagar, then you will have to first reach Tangmarg.
After Tangmarg, as you start to get closer to Gulmarg, there is a small road that bifurcates to your right. From there, the shrine is at a distance of about 4 kilometers.
Also Read: A Month by Month Breakdown of Weather in Gulmarg
By Bus

There is no direct bus to Baba Reshi. You will have to look for either a private taxi or a shared one. Shared cabs in the form of Tata Sumo run on the route in plenty and you will have no trouble finding one.
If you were coming from Srinagar, then you can catch a bus to Tangmarg and then look for a Sumo cab from there.
Gulmarg to Baba Reshi Shrine
You can also make a short trip to Baba Reshi's shrine from Gulmarg. There is a 5-kilometer downhill road from Gulmarg. Taxis are available from the main market area. A round from Gulmarg to Baba Reshi will cost about Rs. 1500 to Rs. 2000.
A better way however would be to visit the shrine either while going to Gulmarg or while coming back.
What to See
It is a shrine so you already know the reason to visit such a place. The entire atmosphere of the shrine is very peaceful and is sure to leave its charm on you. The drive from Gulmarg to Baba Reshi is also very scenic and has some great views on the way.
I very much liked the architectural style of the shrine and that is definitely worth a note.
Conclusion
I hope the information above on the shrine of Baba Reshi near Gulmarg was of help. If you have any questions, you can contact me on Instagram and I will be happy to answer. You can also consider subscribing to my YouTube channel and asking a question there.