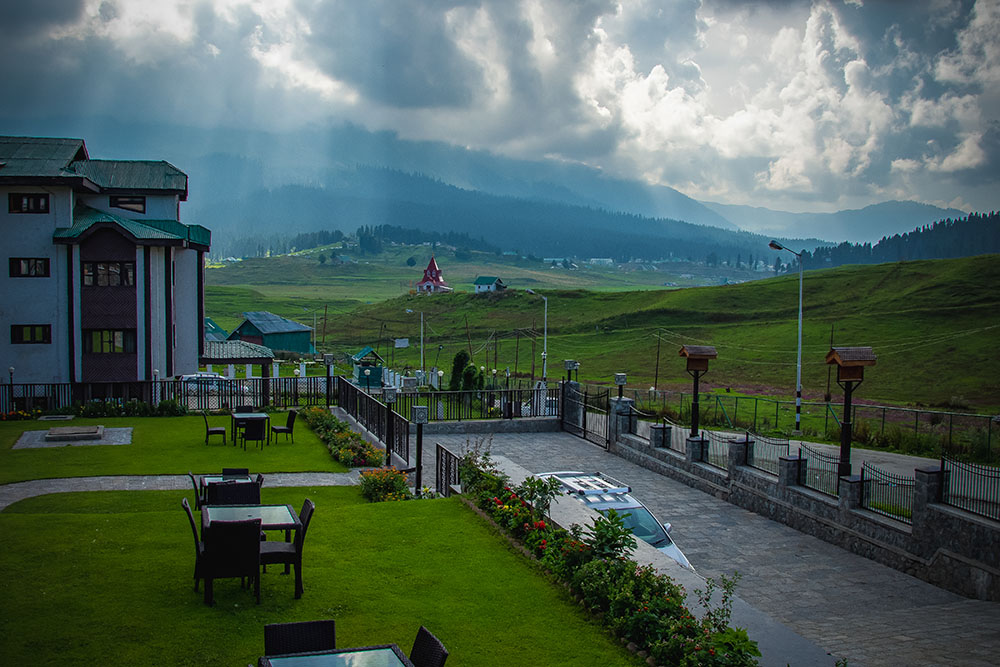 This article, and the next ones in the series, are an account of my first visit to Kashmir. While writing this Kashmir Travelogue, I am really hoping to give you a true picture of how you can plan a trip here, things you should keep in mind, places you must explore, and experiences that you must gain.
Forbidden paradise is what I was calling it before the trip actually. My thoughts on Kashmir were the same as the rest of the world. The very idea of visiting Kashmir makes people nervous and it did the same with me.
But then things changed when I went and spent some time there, rode my bike through its valleys, and got talking to its people. My trip to Kashmir was much more than enjoying the lush green mountains and clicking numerous photos. It was an experience in itself, one that I will cherish for the rest of my life.
If you have any questions, you can contact me on Instagram. For all other details on Kashmir like mobile connectivity, public transport, taxi services, and several other tips, please take a look at How to Plan a Trip to Kashmir – A Complete Travel Guide.
For getting the best hotel rates, and taxi charges, and to organize your trip to Kashmir, you can speak with Kunal @ 9910 402 252. Give him my reference and you will surely get a discounted rate.
Kashmir Travelogue
The first time I landed in Srinagar was about a decade ago while returning from Ladakh. Was I nervous back then? Yes definitely. I stayed in the city for a night and got out first thing the next morning.
The same routine followed in the coming years as well. Kashmir was just a stopover while we went riding to Ladakh. The only place I visited in all these years was Dal Lake in Srinagar city and that was pretty much it. Never did it occur to me to spend some time in Kashmir itself and visit the place that is known as a Jannat for its scenic beauty.
But after exploring the Himalayan regions of Uttarakhand, Himachal, Ladakh, and Spiti for years, Kashmir was bound to happen sooner or later.
Where to Go?
It all really started with a simple idea and that too several months in advance. A close friend of mine, Shoaib, and I were talking about how it had been a long time since we were out on a long trip together. We agreed we must plan a trip to someplace new sometime soon.
We talked about a few places and I suggested Kashmir, which neither of us had really been to. After that, there was not really much of a discussion and we both immediately agreed.
Next came the question of when. Through my blog, I met a Srinagar Local a few years ago. Faisal runs a motorcycle rental agency in the city. I called him and he suggested that we should plan for either August or September as it would be all lush green then.
Neither Shoaib nor I could afford to be away from work in September, and visiting Kashmir before or around the 15th of August did not sound like a good idea. Hence 3rd week of August was finalized.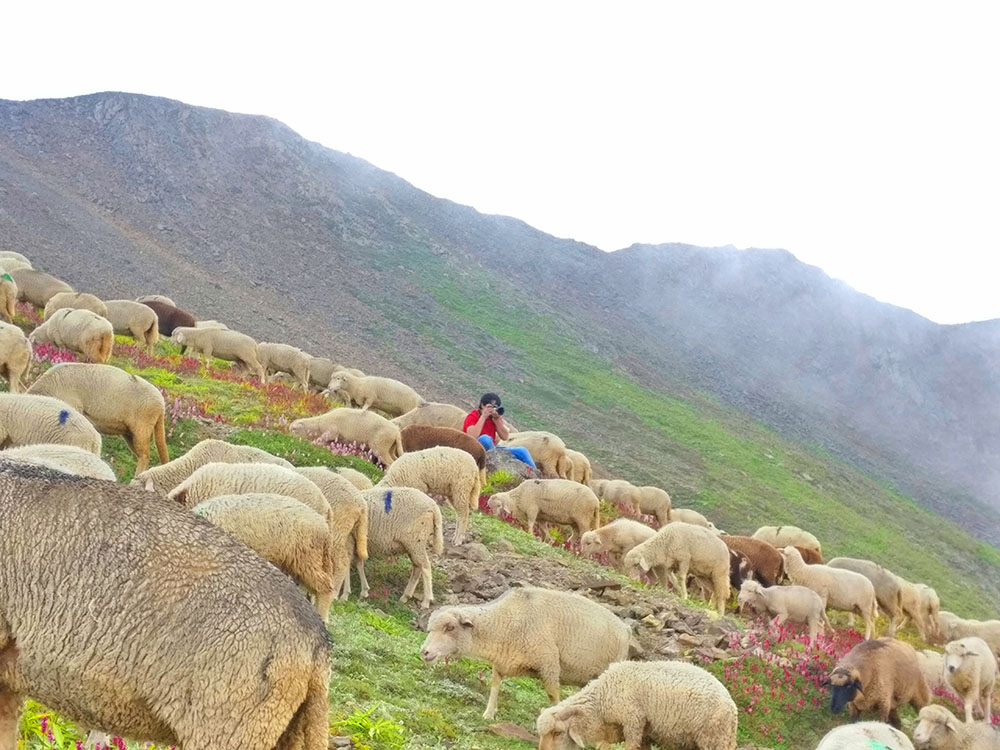 How and When?
After that came "for how long". This one proved to be a really short discussion because 9 days were all that we could afford, including 2 weekends.
Last but not least was the question of how to go. First, we thought about traveling by my Thar. But that meant 2 days spent going to Srinagar from Delhi, and then 2 days coming back home. So out of 9 days, we will spend 4 days just going to and coming back from Kashmir.
Hence, we dumped the idea of driving and decided to book a flight instead. That way, we could just fly in and out of Srinagar and rent bikes from Faisal for traveling locally. We will be able to dedicate all 9 days to exploring as much as possible.
Who?
Now all this was happening several months in advance. Our trip was finalized for late August and we booked our tickets in early May, about 4 months before the travel dates.
Then in early June, It just so happened that I was talking to another close friend of mine, Lavish, on a different topic when the idea of asking him about coming along occurred.
Shoaib, Lavish, and I had been on several trips together before and I was actually surprised that I did not ask him sooner. When I mentioned the plan to Lavish, he too agreed. After about half an hour of getting his leaves approved, his flight ticket too was booked.
The only difference was that Shoaib and I were both in Delhi. Lavish however would have to first travel from Dehradun to Delhi and then fly to Srinagar.
Itinerary
After numerous discussions and taking inputs from Faisal (and after multiple changes), the following itinerary was decided. This however was just the initial plan. I was certain that the actual travel will turn out to be completely different.
Arrive in Srinagar and head straight to Gulmarg – Day 1
Travel from Gulmarg to Doodhpathri and reach Srinagar by evening – Day 2
Srinagar local sightseeing – Day 3
Srinagar to Pahalgam – Day 4
Pahalgam to Aharbal and Srinagar by evening – Day 5
Srinagar to Gurez – Day 6
Gurez to Sonamarg – Day 7
Sonamarg to Srinagar – Day 8
Fly Out of Srinagar – Day 9
I wanted to rent motorcycles for the entire duration of the trip. But Faisal had prior bookings he had to keep up with.
So for the first 2 days, it was decided that we would rent a cab and then take the handover of motorcycles from Faisal on Day 3. The driver would pick us up from the airport and take us to Gulmarg.
After this, it was pretty much just the wait for D-Day to arrive and getting the travel plan ready. We literally counted the days to the day of the trip and all 3 of us were quite excited.
Final Itinerary
I kept changing the itinerary multiple times trying to find the best way to explore the best that I could. Faisal of course was my primary source of information. I really thank the guy for being so patient with my wild amount of questions.
Mentioned below is how we finally ended up traveling. You can also click on the links to read about our journey on that particular day.
The list above is hyperlinked to this entire Kashmir Travelogue. You can either continue reading in the series or jump to any particular day by clicking on the link.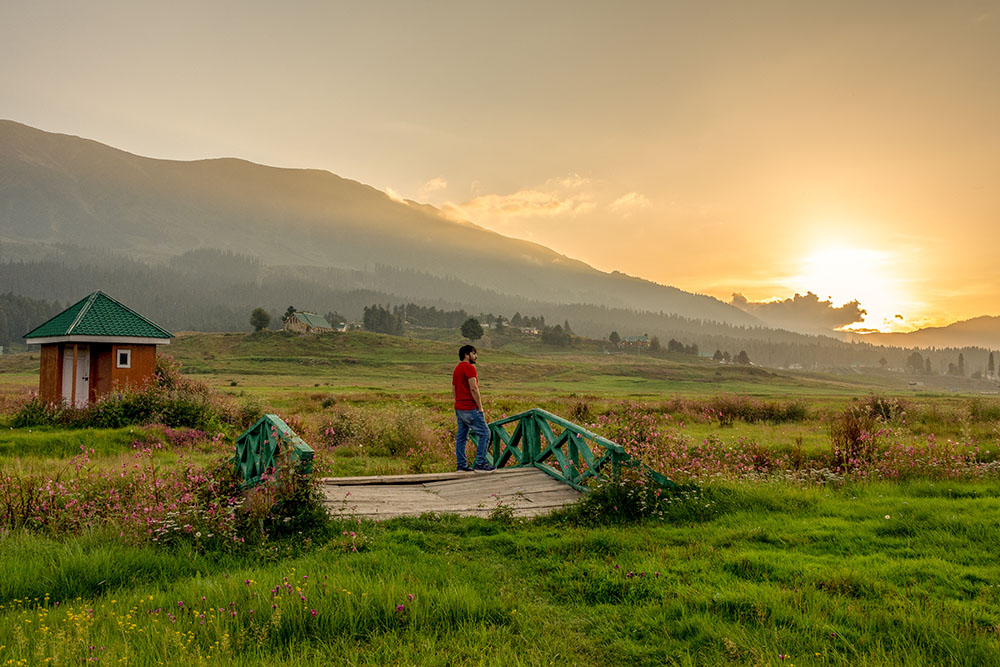 Kashmir Travelogue – Conclusion

All three of us knew that this was going to be an amazing experience. The last time I was so excited about a trip was when I first visited Ladakh. And we weren't wrong. It indeed turned out to be a grand journey; one that was going to be etched in our memories for a long time.
Please click on the link above to continue reading the next part of my Kashmir Travelogue. If you have any questions, you can contact me on Instagram and I will be happy to answer. You can also consider subscribing to my YouTube channel and asking a question there.