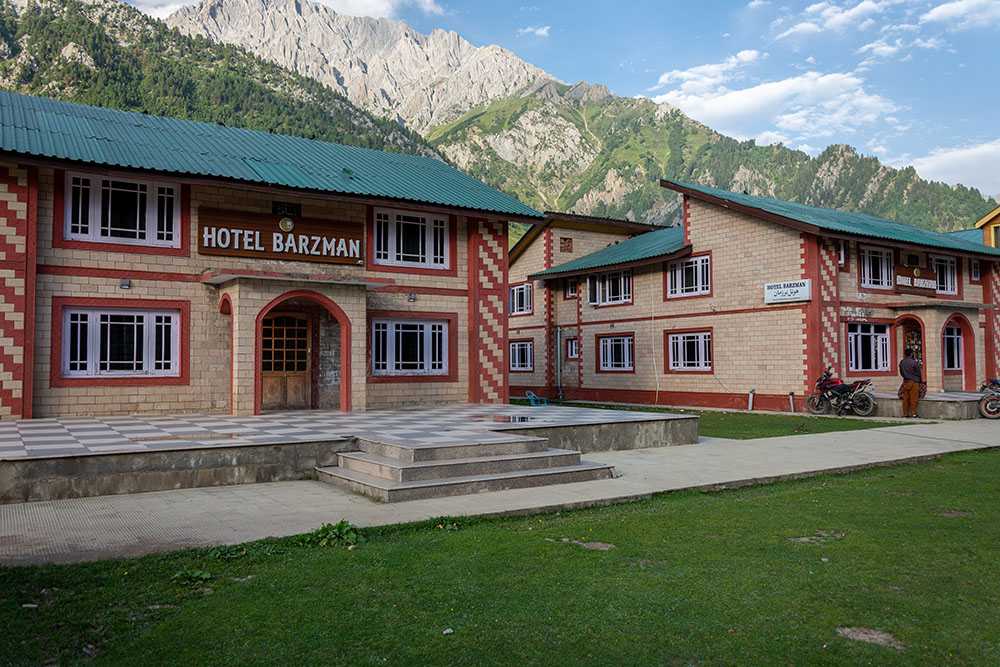 Hotel Barzman is one of the best hotels in Sonamarg and is the one that I always recommend to everyone. During my last 3 trips to Sonamarg, this is the place that I stayed at and really enjoyed my time here. The hotel is at a great location, offers great views, has comfortable warm rooms, and the host is a very friendly gentleman who will be there to help you in any way that he can.
In short, it is a wonderful place that will not leave you disappointed. In this post, I want to share how my experience with Hotel Barzman was and why I always recommend it to anyone visiting Sonamarg.
For all other details on Kashmir like mobile connectivity, public transport, taxi services, and several other tips, please take a look at How to Plan a Trip to Kashmir – A Complete Travel Guide.
Hotels in Sonamarg
Sonamarg is one of the most-visited tourist locations in Kashmir. Each year, it receives thousands of visitors between the months of April to October.
It is also a preferred pitstop for people traveling to and from Ladakh and Zanskar. Being such a known destination, there is really no scarcity of hotels here, and more come up each year.
The common thing among all good hotels is that all have nice clean rooms with good-smelling bed sheets and towels. That is more like a given factor because, without it, they won't survive in the industry too long.
But what sets a hotel apart in my experience is how the people over there treat you. It is the service that really makes a difference.
During my trips to Ladakh, I stayed at a few different hotels in Sonamarg. On one such trip, the name Barzman was suggested by a friend and I spent a weekend here.
So much I fell in love with the place that now I cannot even imagine staying anywhere else.
Hotel Barzman Sonamarg
I was confused with the name as well, initially. It sounded both a little peculiar for a hotel to be called and exotic at the same time. Mohsin is the owner of the hotel and when I asked him later, he told me that the word is actually Arabic and means snow.
Contact – Mohsin Khan
Number – 78898 37274
It kind of made sense. Considering the amount of snow that Sonamarg receives each year, it would be apt to name a hotel such.
Location
Sonamarg is not really a large town. Within a distance of hardly 2 to 3 kilometers, you would have crossed it and reached the other end.
The entire village is settled on both sides of the Srinagar-Leh highway and there is not much that can be differentiated in terms of the location. All the hotels pretty much offer the same view and are located in the same row.
Property
The hotel is divided into two different buildings and spread over a large space. There is a small lawn in front of the hotel and towards the back is the parking space that can easily accommodate 15-20 cars at a time.
View
From the front of the hotel, you get an amazing view of Thajiwas Glacier and its surrounding peaks.
If you were to go towards the back, you will get another great view of the Sind River, lush green mountains, fields, and the entire Sonamarg village. You can even walk down to the river on a well-laid dirt path.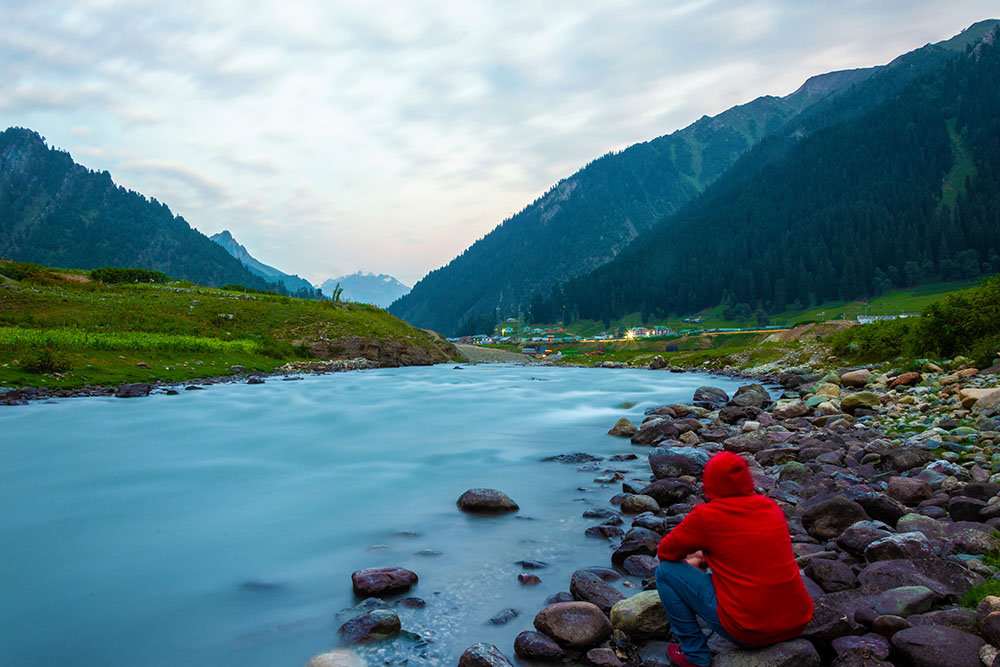 Rooms
The rooms of Hotel Barzman are spacious enough with all the required furniture and a very warm and comfortable bed. There are heaters available in all the rooms, in case you were planning a winter trip.
The washrooms are all big, neat, and well maintained. Almirahs are provided in all the rooms to accommodate your luggage. Other necessities like a TV and large-size mirrors are available as well.
 Food / Kitchen
The hotel has a dedicated kitchen and serves both vegetarian and non-vegetarian dishes. The food was quite delicious and I really had no complaints in this regard. It remains open from quite early in the morning and till late at night. The hotel also has a very large dining hall.
Services
This is possibly the greatest factor that works to the advantage of Hotel Barzman. Mohsin, the owner, remains in the hotel and ensures personally that all his guests are properly attended to and well-treated.
He has great knowledge about the region and can properly guide you about the places to visit.
During my visits, he even accompanied me to a couple of places in Sonamarg that even I did not know about. He can also help arrange taxis, guides or ponies for your sightseeing in the town.
Internet
The hotel has a strong wifi network. As a matter of fact, during the COVID season when everyone was working from home, I actually worked from Hotel Barzman Sonamarg for a couple of days. The network was stable and data speed was good.
Hotel Barzman Sonamarg – Conclusion
In the end, my final verdict will be that Hotel Barzman is among the best places to stay in Sonamarg. It is an excellent hotel that is also not ridiculously priced and will suit both budget travelers as well as someone looking for a luxury stay.
You can contact Mohsin at 78898 37274 to inquire or book. Give him my reference and he will quote you a discounted price.
I hope the pictures and information above on Hotel Barzman Sonamarg were of help. If you have any questions, you can contact me on Instagram and I will be happy to answer. You can also consider subscribing to my YouTube channel and asking a question there.