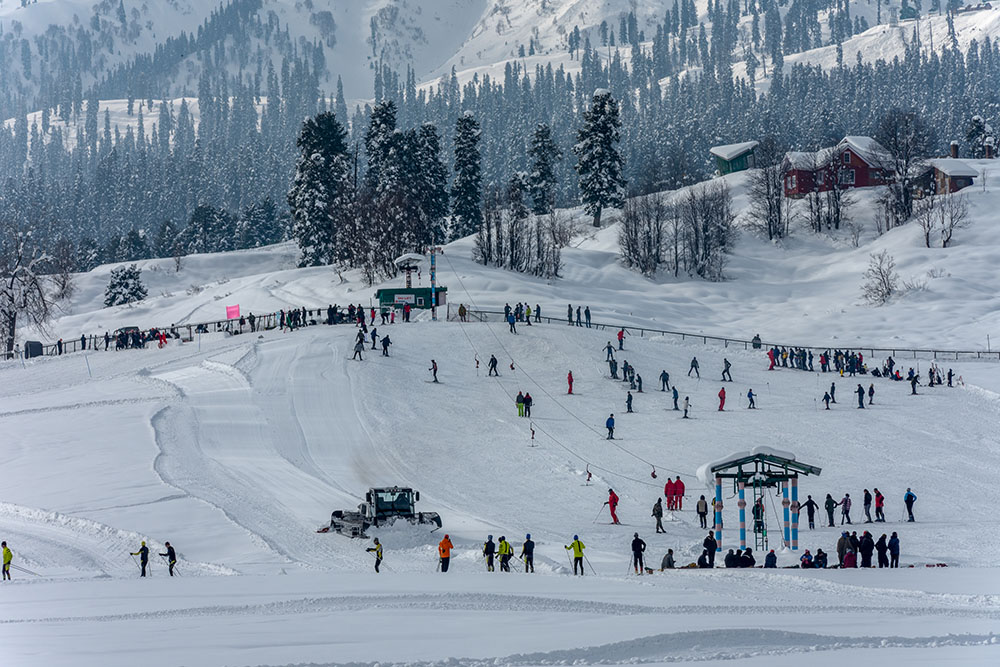 In this post, I will provide a detailed overview of tourist places to visit in Gulmarg and nearby areas. Most of the tourist attractions in Gulmarg remain accessible throughout the year with an exception of a couple of places that we will talk about in the article below.
Gulmarg is one of the top tourist destinations in our country. Thousands of people flock here each year to spend some time in the lap of Mother Nature. It presents a different color in each season and all of them are amazingly beautiful.
I was recently in Gulmarg and spent a couple of days there exploring as much as I could. One of the biggest confusion I had before I went there was how much time did I need to spend in Gulmarg to see it all.
If you were wondering the same, then hopefully after reading this article, you will have an answer to your question and will be able to plan your journey better. For more details on Gulmarg like how to reach there, public transport, and where to stay, please take a look at How to Plan your Trip to Gulmarg.
Tourist Places to Visit in Gulmarg



So let me first begin by listing down places of tourist interest in Gulmarg town itself.
Gulmarg Gondola
Without any doubt, a Gondola ride is by far the biggest tourist attraction of Gulmarg. It not only draws tourists here from other parts of the country but even from Kashmir itself.
The cable car brings tourists from Gulmarg to the top of Apharwat peak and the views that it offers from the top are definitely worth the journey. I have discussed Gulmarg Gondola in detail in a different article; How to Plan Your Gulmarg Gondola Ride.
The Gondola ride remains available for all 12 months. It is only closed temporarily if the weather was not favorable and posed a safety risk.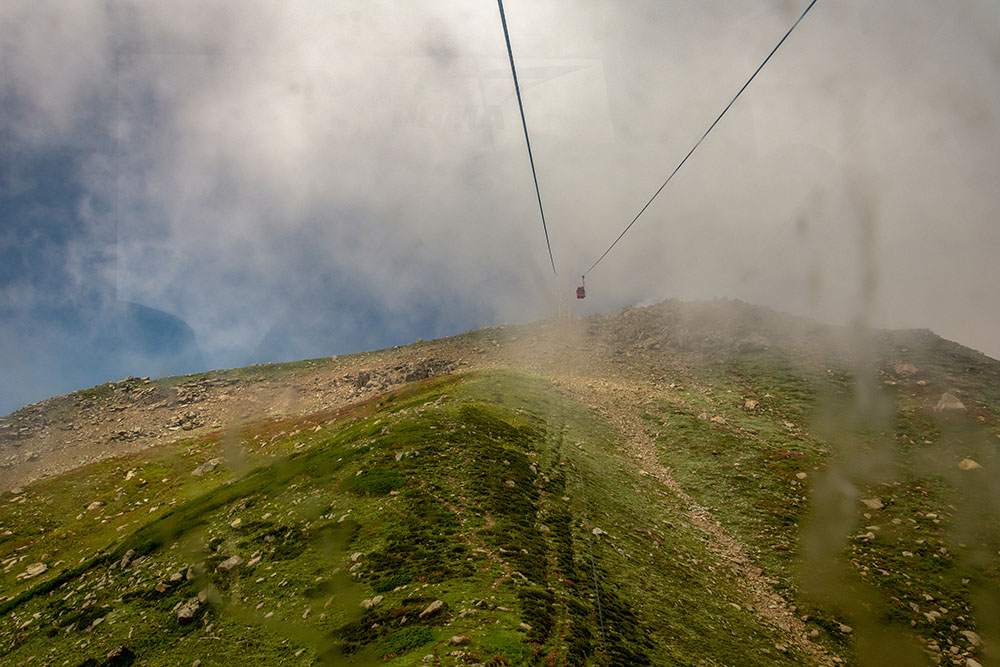 Maharani Temple
Also known simply as Rani Temple, it was built by Maharaja Hari Singh and is dedicated to Lord Shiva. It is named Maharani temple because the queen Maharani Mohini Bai used to perform prayers here every day.
Also Read: How to Plan a Trip to Kashmir – A Complete Travel Guide
The small temple sits on the top of a hillock, right next to the main market area, overlooking the golf course. You will have to climb up a steep set of stairs to reach it.
It is probably the most visited tourist destination in Gulmarg. Almost everyone who comes here goes to the temple to pay respect.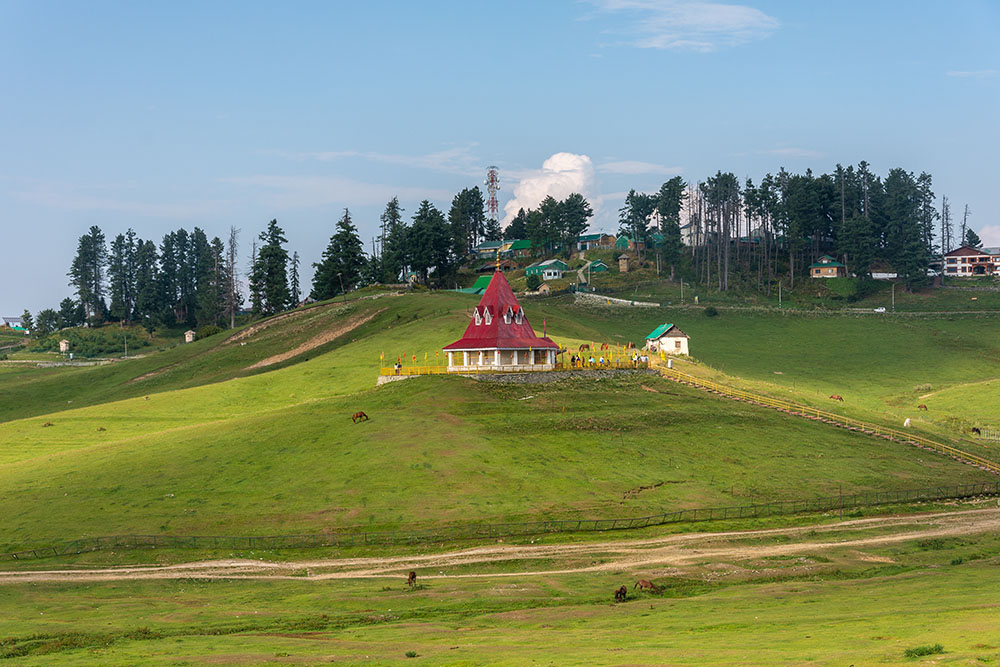 Gulmarg Golf Course
It is considered one of the highest golf courses in the world. Entry is free for tourists. You can just walk through the golf course and for Rs. 350 per hour, you can even play some golf here. The workers at the Golf Club will be more than eager to have you come and play.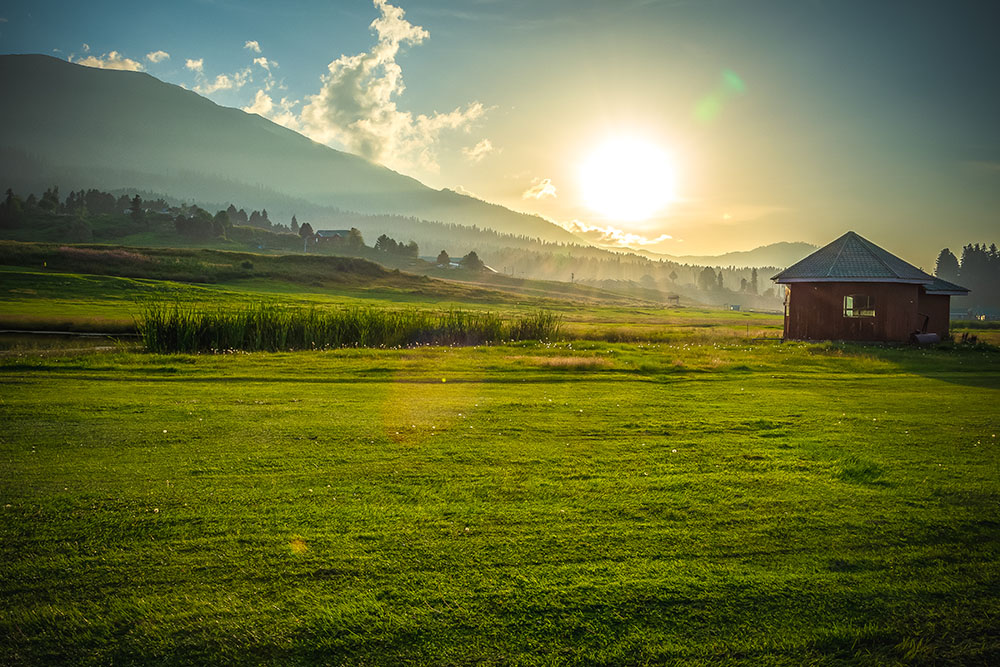 St. Mary's Church
This beautiful church was built here in Gulmarg during British rule in India. This Victorian Architectural Wonder is located quite close to the Golf course and Maharani temple.
Also Read: The Life & Legend of Habba Khatoon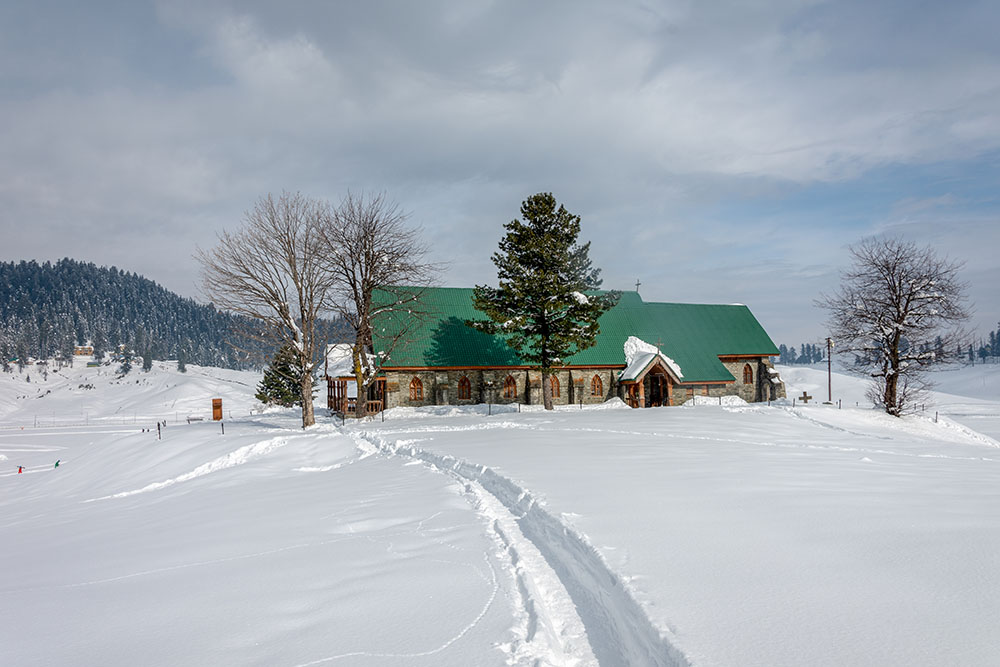 Maharaja Palace
This palace was built by Maharaja Ranbir Singh of Kashmir and was once his residence. It is now open for tourists for a nominal fee. There are some ancient weapons on display inside the palace which are worth seeing.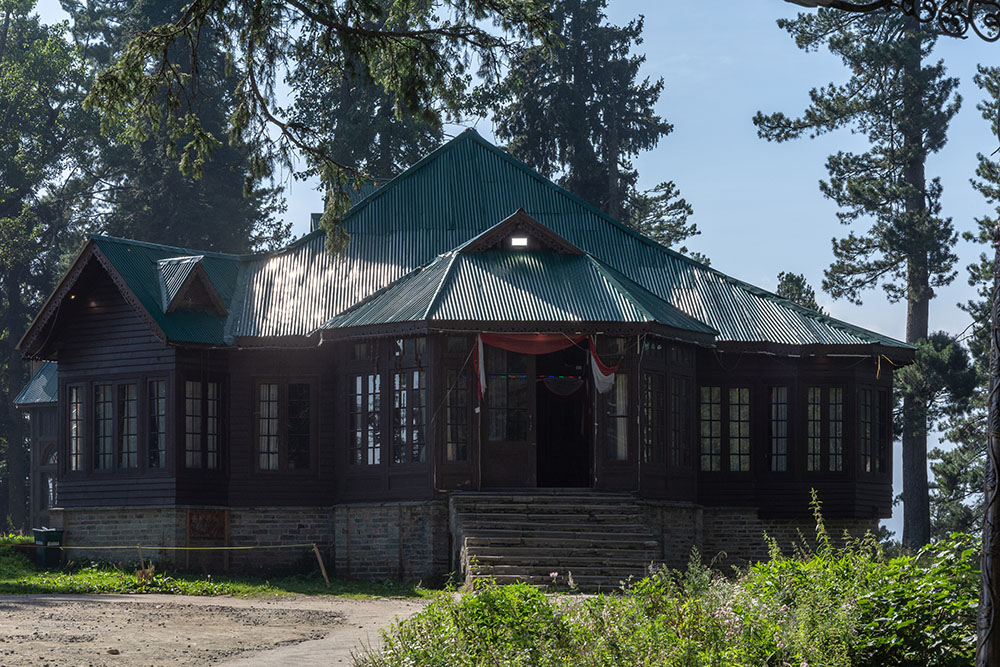 Children's Park
This is not really much of a tourist place. It is actually just a children's park but is located in the meadows and is quite beautiful. The entire setup of the park actually is quite calm and peaceful making it great for a small walk.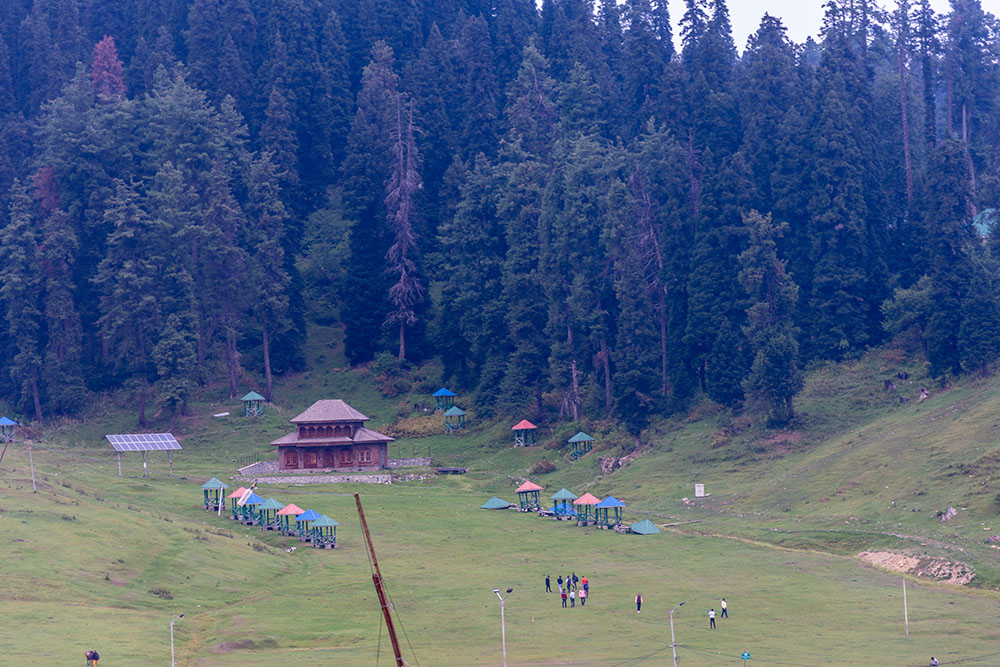 Strawberry Valley
This is not actually a valley or anything but just a part of Gulmarg where there is a small strawberry plantation. Even the plantation is alive during the winter season only. The rest of the time it is just a bunch of dried-up plants, nothing more.
There is a campsite here though by the name of Gulmarg Meadows. So if you are interested in camping and want to stay a bit out of main Gulmarg town then go to Strawberry valley.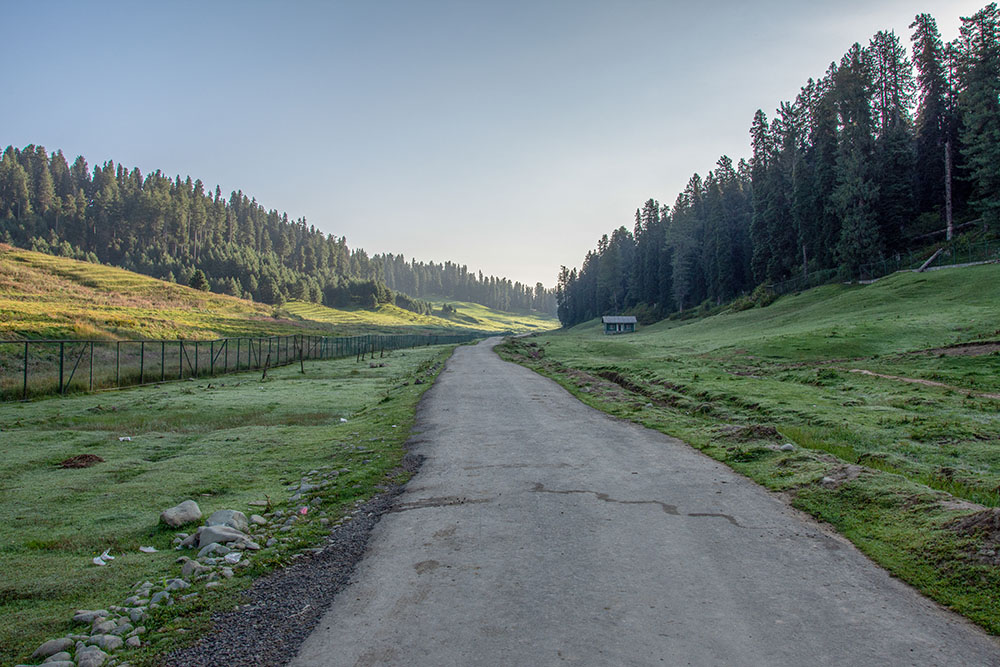 Bota Pathri
Bota Pathri is actually a restricted area and you will need a local guide and a local taxi to get there. From Gulmarg, you first reach the Army camp and will be stopped at the check post there unless you were in a local taxi.
If you had permission for Bota Pathri, you can drive for about 3 kilometers from the check post to reach this place. Bota Pathri in itself is nothing too great but the drive from Gulmarg to Bota Pathri is quite scenic.
For more details, please take a look at Gulmarg to Bota Pathri Road Trip.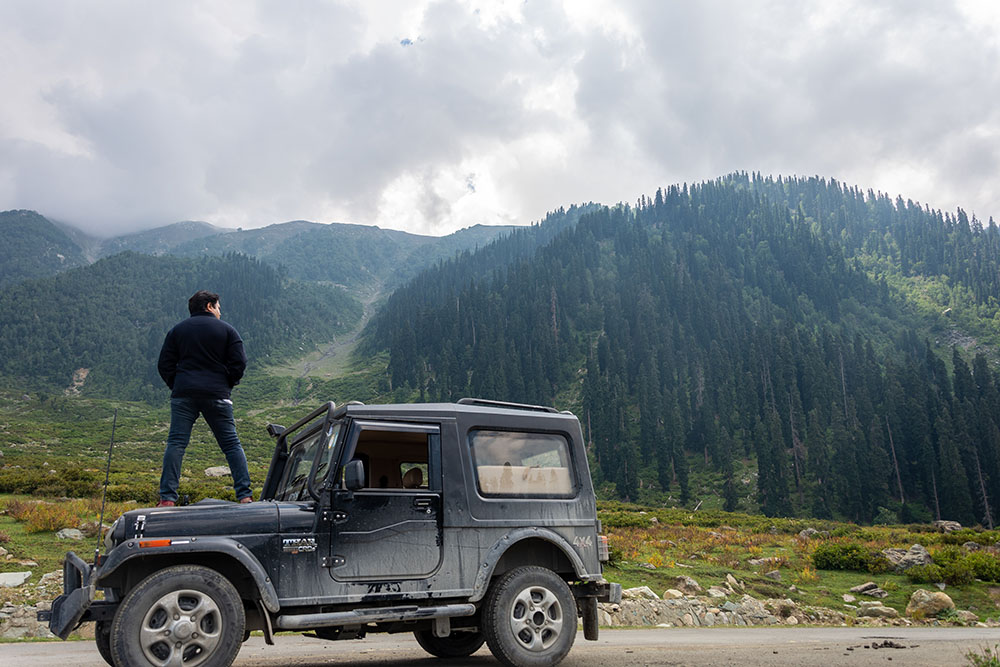 Alpather Lake
This lake is also known locally as Frozen lake due to the fact that it freezes completely in the winter season. It is situated at the top of Apharwat Peak and you will have to trek for 2 hours from Gondola Phase 2 to get there.
It is about 3 kilometers only but will definitely take it out of you due to the steep climb. To know more, please read How to Plan your Trek to Alpather Lake.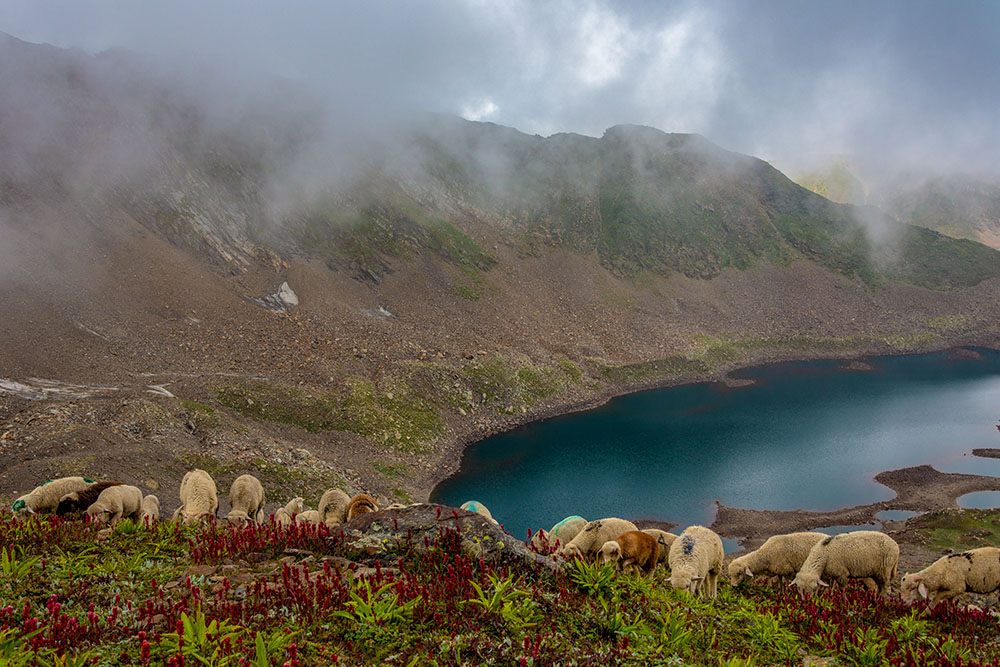 Apharwat Peak
Apharwat Peak is a summit, situated at a height of 4,390 meters (14,403 ft) above sea level. It receives heavy snowfall and remains covered with snow for much of the year.
The peak is actually visible from everywhere in Gulmarg. It is just the biggest mountain right in front of your eyes. You don't even need to go anywhere or plan a trip here separately. The Gondola ride itself is all about climbing up the Apharwat peak.
Tourist Places in Gulmarg
So that was your list of all the tourist places in Gulmarg. Now let me show you how and where are these located.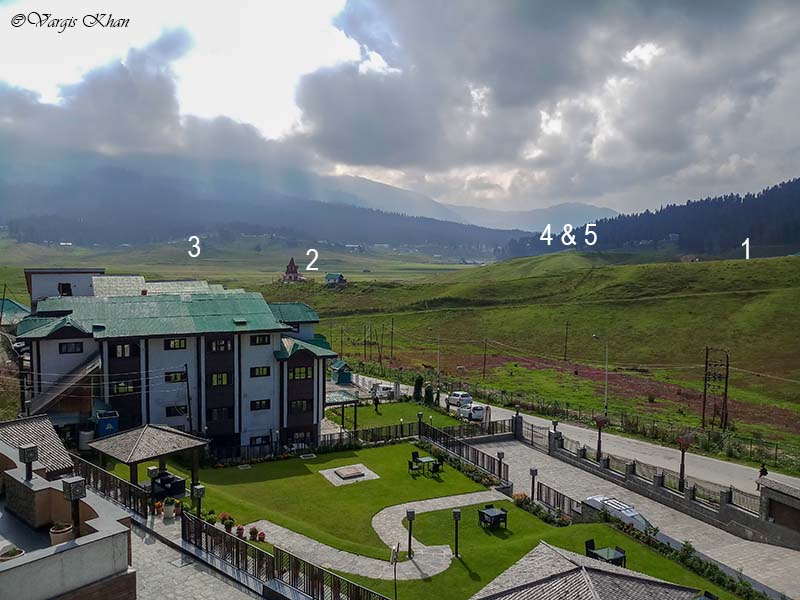 See that huge ground in the picture above? This is actually the Gulmarg Golf Course and the entire town is around it. No matter where you stand in Gulmarg, you will be seeing this view.
# 1 spot in the picture is where Maharaja Palace is
# 2 is the Maharani temple. This is also where the main market of Gulmarg is.
# 3 is the St Mary's church.
Hiding behind that small hill and about 3 kilometers of walk away is the children's park and Strawberry valley marked as 4 & 5
So yes, you will be seeing the Golf Course all the time anyway and you can walk around it in 2 hours to see the rest of the tourist places.
Places to Visit Near Gulmarg
Now let me talk about some tourist places that are not really in Gulmarg but in the nearby areas.
Baba Reshi
The shrine of Sufi Baba Reshi is one of the most famous and visited shrines in all of Kashmir. It is a beautiful dargah located about 5 kilometers away from Gulmarg.
You can actually visit it either while going to Gulmarg or while coming back to Srinagar. A road bifurcates towards the shrine a little after Tangmarg from where it is about 4 kilometers away.
To know more about it, please read The Life and Legend of Baba Reshi.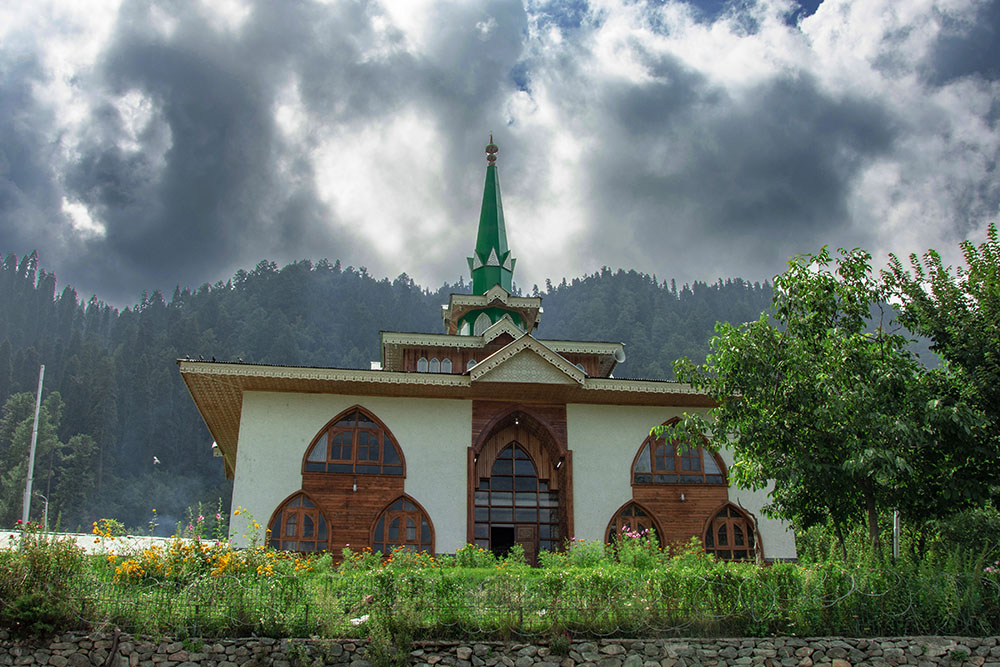 Khilanmarg
It is located near Phase 1 station of Gulmarg Gondola, also known as Kungdoor station. You will have to walk a few kilometers to get here. There is a small waterfall as well near Khilanmarg.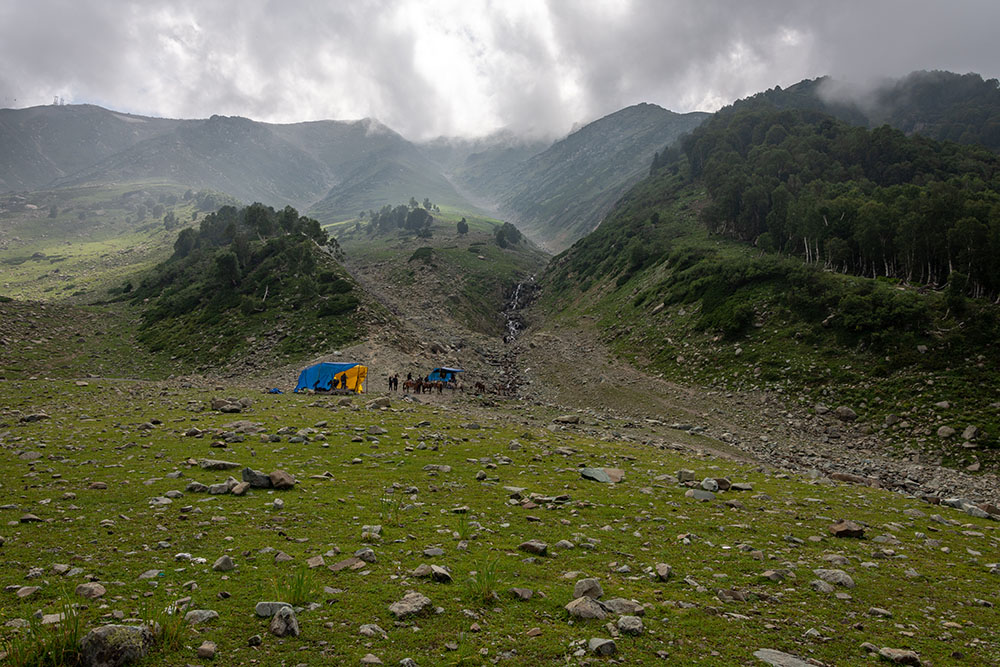 Ningle Nallah & Ferozpur Nallah
These are a couple of water streams near Gulmarg. These are however a few kilometers away and the best way to reach them would be a pony ride. Walking all the way will definitely get tiring for families.
Must Visit Places in Gulmarg
Now out of the above, If I was to name must-visit places, my choice would be Gulmarg Gondola, Maharani Temple, St. Mary's Church, and Golf Course. If you don't mind walking a little more then you can also include Maharaja Palace in the list.
For the ones who are fit enough to trek and climb a little, then a trek to Alpather Lake will top this list. You can skip Strawberry valley, the nallahs, Khilanmarg, children's park, etc if you were short on time.
If you were only making a day trip from Srinagar to Gulmarg, then Golf Course, Maharani Temple, and St. Mary's Church are the places you can visit. If you had some time in hand, you can also go for the Gondola ride, at least to Phase 1.
Time Needed



Two days is all that you really need to see all that there is to see in Gulmarg. If you have more days in hand then, by all means, do stay for a day more. But 2 days is the minimum that I will recommend.
Arrive here on Day 1 and just walk around seeing all the places I numbered in the picture above. On Day 2, go for a Gondola ride, trek to Alpather lake, and come back to Gulmarg.
On Day 3, wake up early and walk to Strawberry valley, Children's park, and Maharaja palace. You will be back at your hotel in 2-3 hours after which you can check out and be on your way.
Things to Do in Gulmarg
Let me also briefly talk about some of the tourist activities that you can enjoy while you were in Gulmarg. Enjoying the natural beauty of the place and photography are the obvious ones so I will skip those.
Gondola Ride
This is what the majority of the tourists come to Gulmarg for, at least the local Kashmiri families. The 20 odd minutes ride from Gulmarg to the Phase 2 station is an experience itself.
Playing Golf
It does not matter if you actually know how to play the game or not. For Rs. 350 per 45 minutes, you can play a friendly game with your friends and have fun. The instructors at the golf course will be more than happy to show you how.
Ski
In the winter season, the golf course gets converted into a ski ground. Like Golf, even if you do not know how to Ski, you can definitely try your hand at the sport for a few hundred rupees.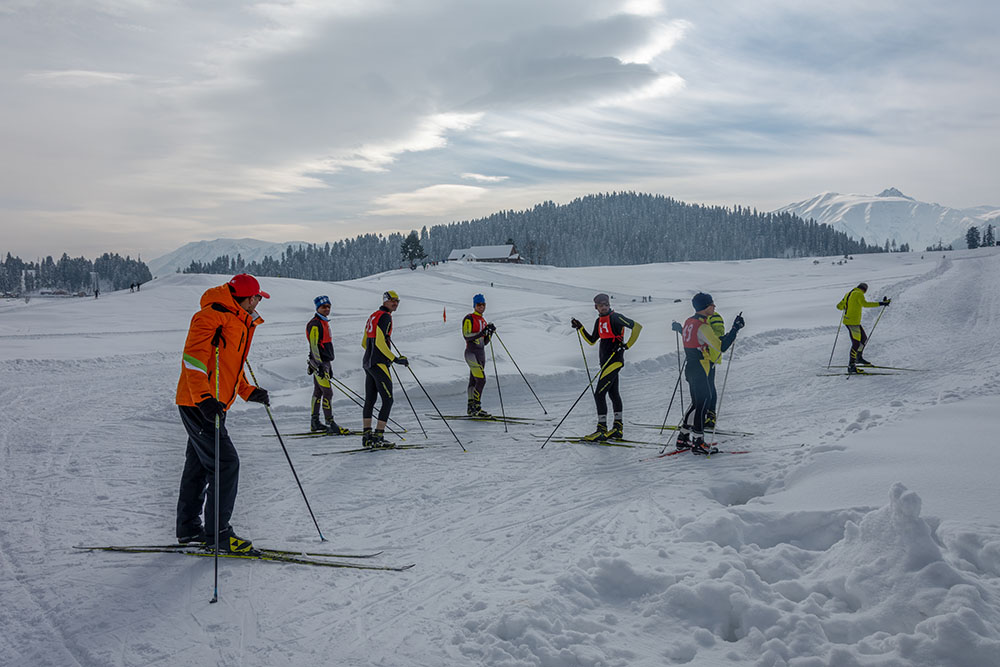 Winter Sports in Gulmarg
Other than Sking, several other winter sports like sledding, riding a snowmobile, zorbing, etc are some of the other activities you can enjoy.
Winter Festival
In the month of January, a winter festival is held in Gulmarg. Ski competitions and some local programs become the highlight of this festival.
ATV Ride
These are available in plenty and you can rent an ATV in the main market area. They usually take you for half an hour ride from the market area, through the forest, and exit near the strawberry valley. You can either just sit behind the ATV driver to enjoy the ride or even drive it on your own.
Pony Ride
This is probably the most popular activity that most tourists do. The moment you reach Gulmarg, you will have numerous pony owners asking you if you wanted to go for a ride for a few hundred Rupees.
What they usually do is take you sightseeing on the pony. You will ride the pony around in the area around the golf course while visiting places like Maharani temple and St. Mary's church on the way.
Trekking
The trek to Alpather Lake can easily be done in a single day. Other than that, you can also hire a guide and trek down from Gulmarg to Baba Reshi Shrine through the forest.
Places to Visit in Gulmarg in Summer
To provide a quick summary, mentioned below are the places you can visit in the summer season.
Golf Course
Maharani Temple
St. Mary's Church
Gulmarg Gondola
Strawberry Valley
Bota Pathri
All of the places that I listed above can be visited in Gulmarg in the summer season. It will entirely depend on the time you have in hand.
Places to Visit in Gulmarg in Winter
For a winter trip, the below-mentioned places should be on your list.
Maharani Temple
St. Mary's Church
Gulmarg Gondola
In the winter season, the two places that will definitely be out of reach are Bota Pathri and Alpather Lake. The rest will remain accessible.
The road to Bota Pathri usually gets closed in the winter season but if it was open, you can definitely go there as well. Do keep in mind that you need to rent a local taxi for this which will cost you around Rs. 2500 for a round trip.
Gulmarg Golf Course gets closed in the winter season. It just turns into a vast snow-covered ground that gets used for asking and other winter sports.
Places to Visit in Gulmarg – Conclusion
I hope the information above on places to visit in Gulmarg was of help. If you have any questions, please feel free to ask in the comments section below and I will be happy to answer. You can also follow me on Instagram and chat with me live or subscribe to my YouTube channel and ask a question there.