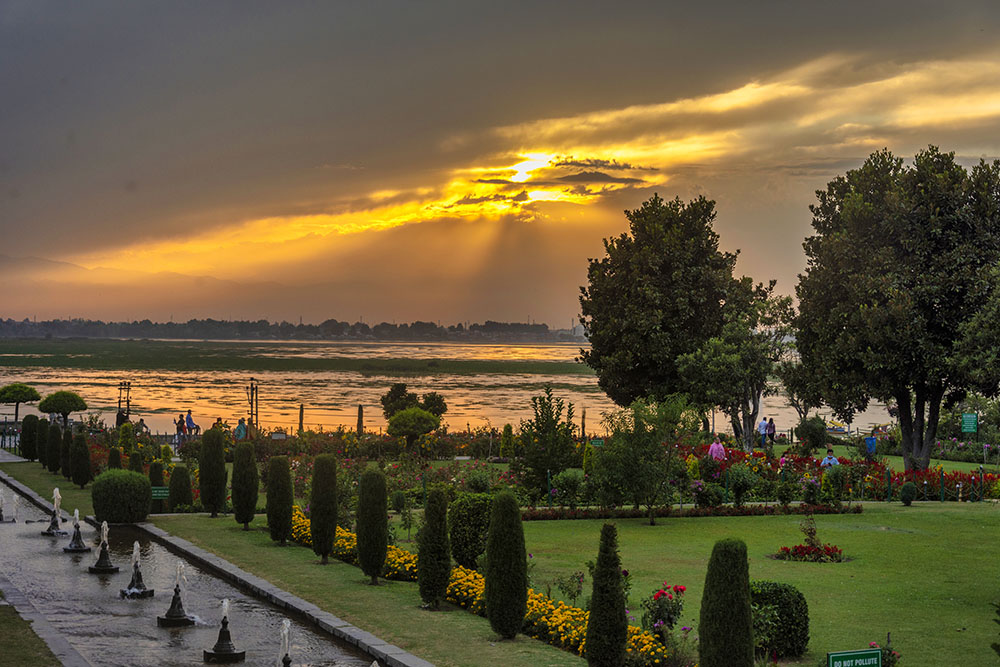 Nishat Bagh is one of the most visited tourist spots in the city of Srinagar. It is a favored place not just for tourists but also for locals who love to come out here for an outing. Situated on the banks of Dal Lake, it is a beautiful garden that offers stunning sunset views, like in the picture above.
Nishat Bagh is the second largest of all the Mughal gardens located in Kashmir valley. Its name means the "Garden of Delight' and this is what it truly is. A walk through Nishat Bagh is sure to lift your spirits and leave you charmed with its natural beauty and surroundings.
In the post below, I will provide complete details on how to plan a visit to Nishat Bagh including information like how to reach here, public transport, Timings, entrance fee, and other places to visit nearby.
For other details on visiting Kashmir like how to reach, where to stay, and what to see, please take a look at How to Plan a Trip to Kashmir.
About Nishat Bagh
I do not intend to go into the whole history and architectural plans of the garden. For that, you can take a look at the Wikipedia page and it is all described in detail over there.
I will keep this post related to how as a tourist you can plan a trip to the garden in the best possible manner. What you will find below is more practical information about how to visit Nishat Bagh rather than the theory part.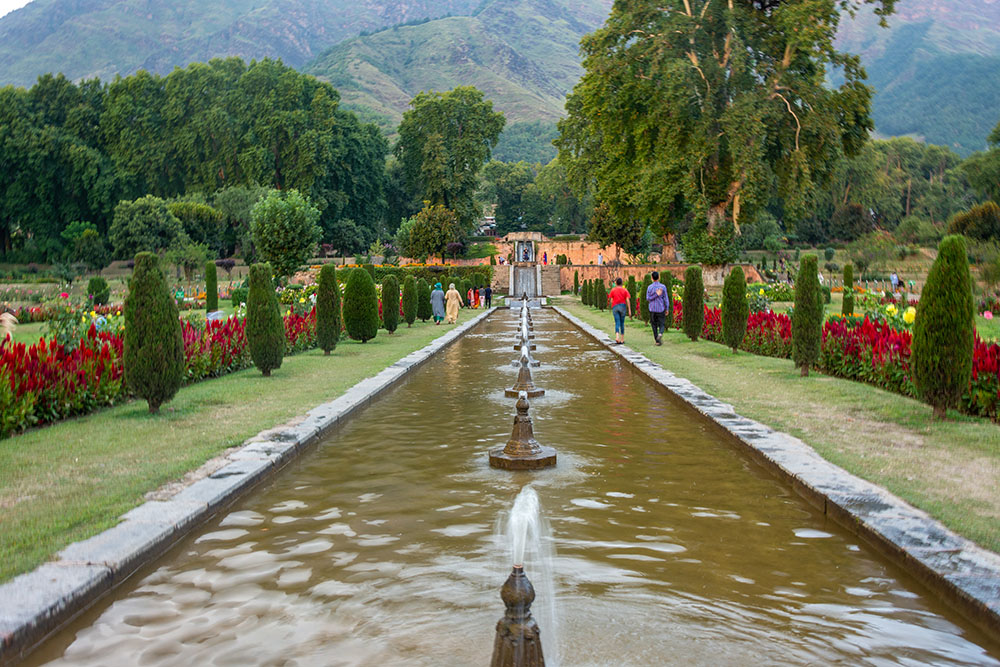 Where is Nishat Bagh Situated
Nishat Bagh is located on the banks of Dal Lake, near the Shalimar area. It is at a distance of about 10 kilometers from Dal Gate. The other famous Mughal Garden, Shalimar Bagh, is hardly 2 kilometers from Nishat Bagh.
Also Read: How to Plan a Trip to Srinagar
How to reach Nishat Bagh
Nishat Bagh is located on exactly the other end of the lake from Dal Gate. So for example, if you were standing somewhere near Dal Gate, you will have to drive around the entire lake for about 10 kilometers to reach the garden.
The drive is quite easy if you were traveling by your self-owned car or bike. If not, then renting a private taxi for a sightseeing day tour in Srinagar will be the next best thing. This usually costs around Rs. 1500-2000 per day.
If you were a budget traveler though and you were looking for public transport, things can get a little tricky. You cannot depend on the bus service in Srinagar City and it will be very hard to travel around by them.
A better way would be shared cabs but for that as well, you will not find one from your hotel. For example, you can get a shared cab from Nishat Bagh to Shalimar Bagh, or Pari Mahal but will then not find one back to your hotel.
So for example, once you are done with Nishat Bagh, step out and stand by the road. You will see a lot of shared cabs and will have to waive for one of them to stop.
It will be easy to find one for Shalimar Bagh but not for places like Pari Mahal or Chashm-e-Shahi Garden. For those, the cab will drop you the closest they can on the main road, and then you will have to walk the remaining distance or hitchhike.
If you were traveling back to your hotel, from Nishat Bagh, look for a shared cab to Dal Gate or Lal Chowk. From there, you will have to find another mode of transport for the area where your hotel was located.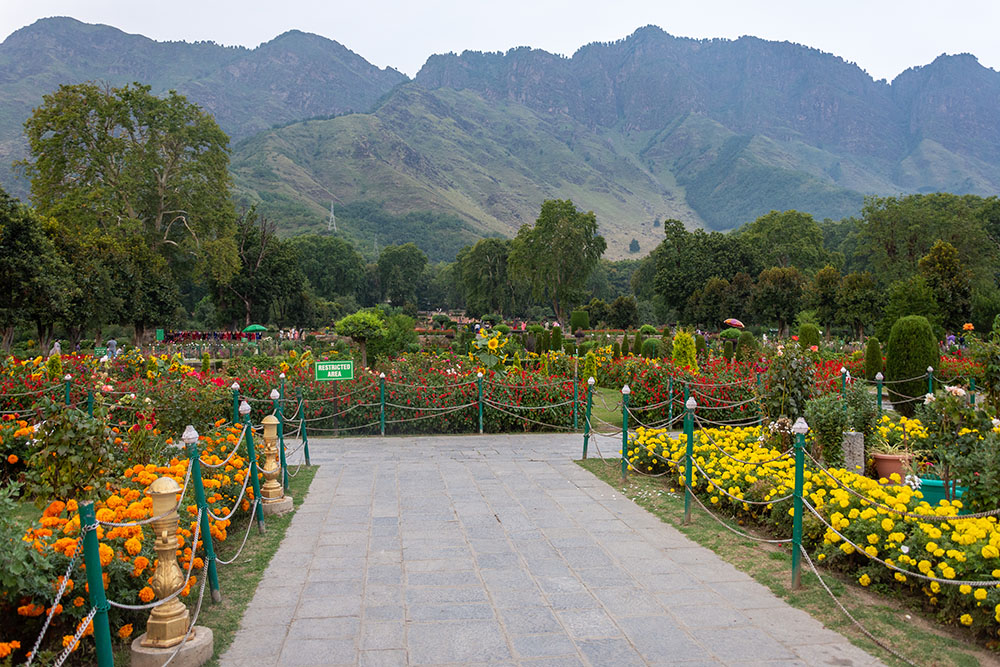 Best Time to Visit Nishat Bagh
Other than being a beautiful garden in itself, it also offers a mesmerizing view of the sunset over Dal Lake, like in the first picture in this post. The best time to visit the garden will be in the evening. The weather will be pleasant by then and you will also get to see the sunset.
You can visit during the day as well but will not enjoy it so much. The sun can be quite harsh in summers in Srinagar and it gets really hot.
If you visited Nishat Bagh during the day, it will just feel like walking through any other garden, to be honest. The only difference will be that this garden is way more beautiful than any other that you have been to.
Also Read: How to Plan a Trip to Gulmarg
Nishat Bagh Timings
Nishat Bagh remains open from morning to evening for visitors and closed at night. It remains open for all 7 days, including the national holidays.
Nishat Bagh Entry Timing
The opening time of Nishat Bagh is 9 am every day.
Nishat Bagh Closing Timings
The garden is closed for visitors after sunset, at around 7 pm.
Nishat Bagh Entry Fee
There is an entry fee of Rs. 30 per person for visiting Nishat Bagh.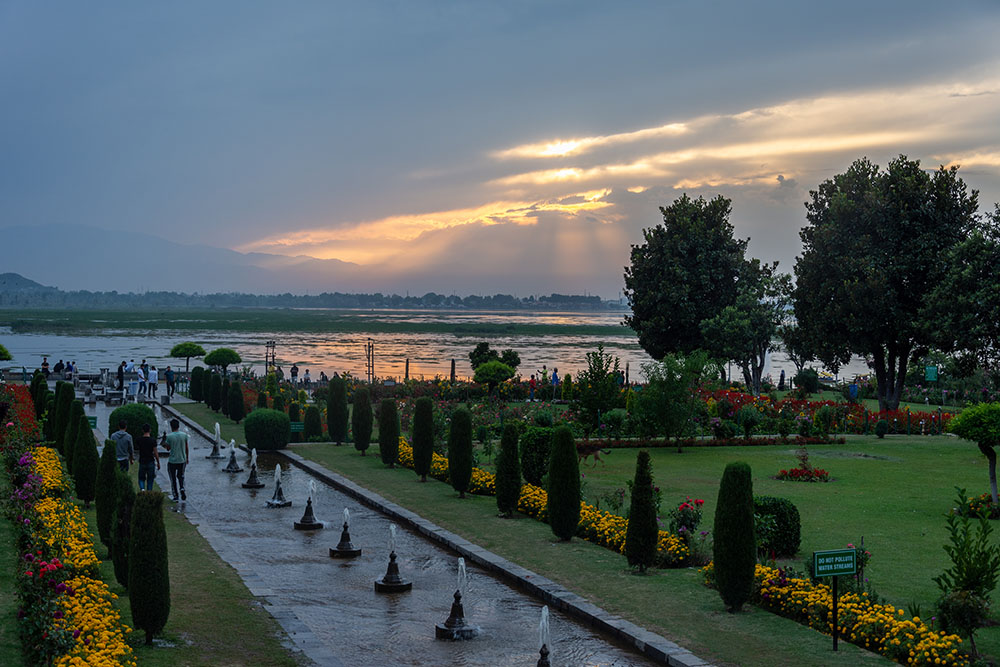 What to See in Nishat Bagh
The natural beauty of the garden is what you see here. It is a historical place, a terraced Mughal Garden, that was built centuries ago.
The layout of the garden was originally based on the basic conceptual model of the Persian gardens. It has since been modified but is still a beautiful terraced garden that must not be missed if you were in Srinagar.
Walk around in the garden, enjoy the view and spend some time in peace. Right outside the garden, there is a small market complex where you can also get something to eat.
Other places of tourist interest nearby are Shalimar Bagh, Pari Mahal, Chashm-e-Shahi garden, Dal Lake, and Hazratbal Shrine.
Also Read: How to Plan a Trip to Sonamarg
Nishat Bagh in Winter
The garden remains open for all 12 months, including the winter season. After it starts to snow in Srinagar, the entire garden gets covered by snow and turns white. During the peak winter season, Dal Lake also starts to freeze and the view turns even better.
Nishat Bagh to Srinagar Airport Distance
The distance between Nishat Bagh and Srinagar Airport is about 20 kilometers. It will however easily take you over an hour to complete reach your destination.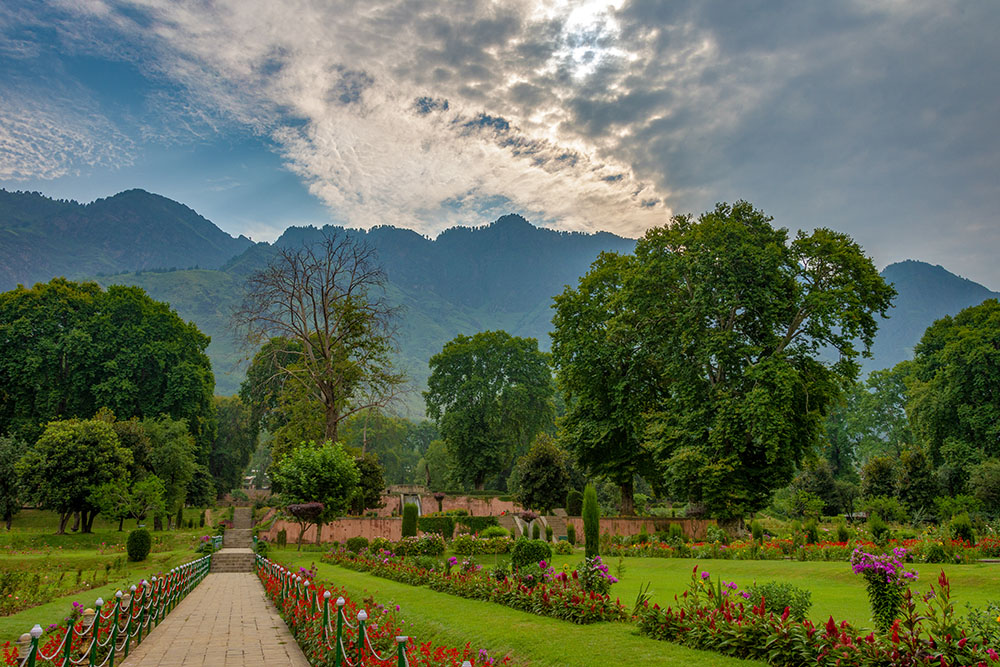 How to Plan a Trip
It all depends on the time you have in hand really. Most of the tourists plan a day-long Srinagar sightseeing tour. It usually covers a visit to Pari Mahal, Chashm-e-Shahi, Nishat Bagh, and Shalimar Bagh. Often, a Shikara ride in Dal Lake is also included.
If you were in Srinagar just for a day, I will recommend starting your evening from Shalimar Bagh. Get there at around 3 or 4 pm and spend some time walking around. It will take about 45 minutes to an hour to cover Shalimar Garden.
From there, drive to Nishat Bagh and spend some time relaxing there. Now you have two choices. You can either view the sunset from the garden itself or you can also go for a Shikara ride and view the sunset from the boat. My personal recommendation will be the garden.
A Shikara ride usually lasts for 30 to 40 minutes and that is also most enjoyable in the evening. After the sun went down, you can go for a Shikara ride and then return to your hotel.
Is it Worth It?
Yes, a visit here is definitely worth it. It is one place in Srinagar that I will highly recommend adding to your itinerary.
Nishat Bagh Vs Shalimar Bagh
In my opinion, you should visit both places. There are located in close proximity to each other and can easily be covered in a couple of hours. However, if you were short on time and can only visit one, you should pick Nishat Bagh.
For more details, take a look at How to Plan a Visit to Shalimar Bagh.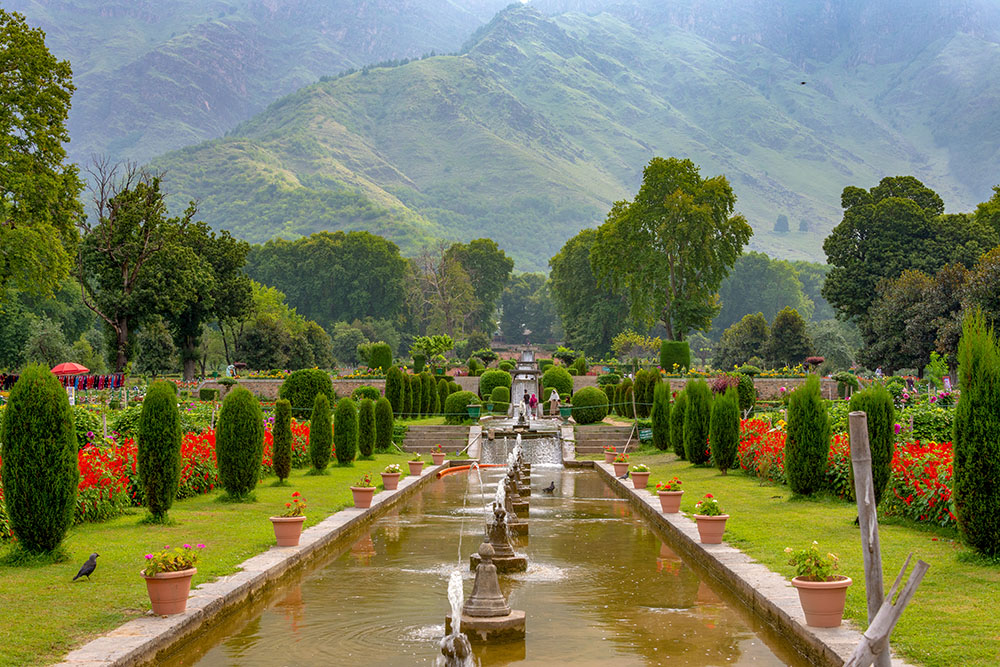 Best Location
The best part of the garden is the second terrace. You can walk around further ahead as well but that just feels like a garden only, nothing special. The first and the second terraces however are very beautiful and offer stunning views. For sunset, make sure you pick a good spot there.
For Photography
If you are into photography, you must visit either early in the morning or evening. The benefit of visiting the garden in the morning is that there are very few people around. You will easily be able to get the pictures you want with no one blocking the view or photo-bombing your shots.
The benefit of visiting in the evening is that you get an even better view. The problem however is that there will be a lot of people around and you will struggle to find a good place to capture the view.
Conclusion
I hope the information above on visiting Nishat Bagh was of help. If you have any questions, you can contact me on Instagram and I will be happy to answer. You can also consider subscribing to my YouTube channel and asking a question there.
This error message is only visible to WordPress admins
Error: No feed found.
Please go to the Instagram Feed settings page to create a feed.