Hunderman Village is a small village located about 10 kilometers from Kargil. It is like many other villages in the region, a group of 10-15 houses sitting between tall mountains of solid rocks. But what makes this village special is its history.
From 1947 to 1971, this village was in Pakistan. After the war of 1971, the border shifted and the village became a part of India. Today, it sits right next to the border, along the line of control. Standing there, you can actually see the border and get a sneak peek into Pakistan.
Journey So Far:
I had heard and read about this village but never got a chance to visit it during my previous trips to Kargil and Ladakh. This time, however, we were staying in Kargil for a day and I wanted to pay a visit to Hunderman Village.
The name of the village is also spelled as Hundarmaan or Hundurmaan. It is only about 15 minutes of a drive from Kargil and definitely is worth visiting.
You can also take a look at the video below that I shot at the Hunderman Village.
Kargil to Hunderman Village
After paying a visit to Hambuting La pass, we drove back down to Kargil and took a turn towards Hunderman village. Google Maps for some reason was not showing the location of the village and we had to entirely depend on the locals for directions.
The road near Kargil was wide and well-maintained. But as soon as we started on our way to Hunderman, it started to deteriorate and turned narrow and steep. We drove past a couple of villages on the way while gaining altitude rapidly.
I was actually enjoying the drive. It was a winding road with a lot of steep twists and turns but it was nothing if compared to what we had just driven on while going to Hambuting La Pass.
But still, I could tell by the look on my friend's face that he was not actually enjoying either the road, the views, or the drive. He sat straight, holding on to the dashboard and keeping a close eye on his side of the road.
After about 15 minutes, the road ended at a sign that read Hunderman Village.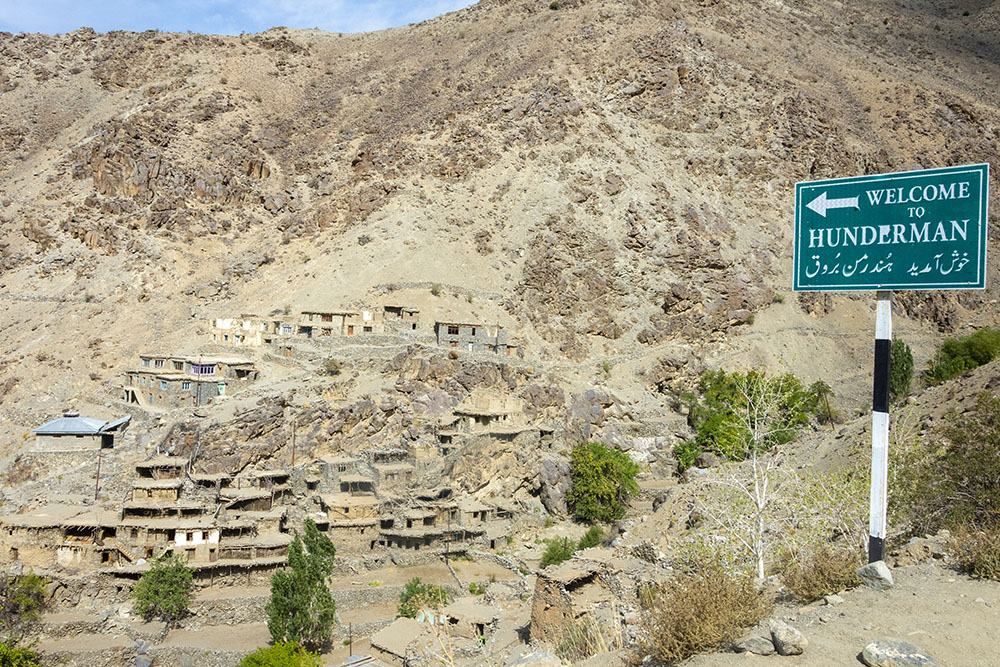 I had already seen a few pictures of the village on the web and knew what to expect. Most of the village is in ruins and in my opinion, it is a shining example of how lives get ruined as a result of war.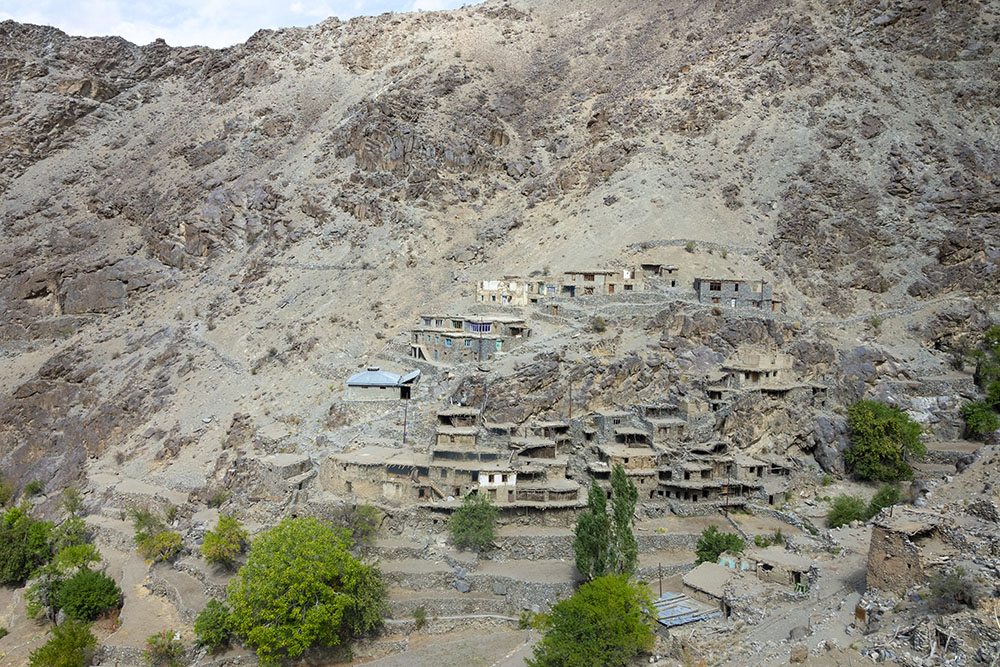 What to See
There really isn't much to see around here except for the village. One of the locals has converted his ancestral home in the village into a museum. The house itself is said to be a century old like the other houses in the village.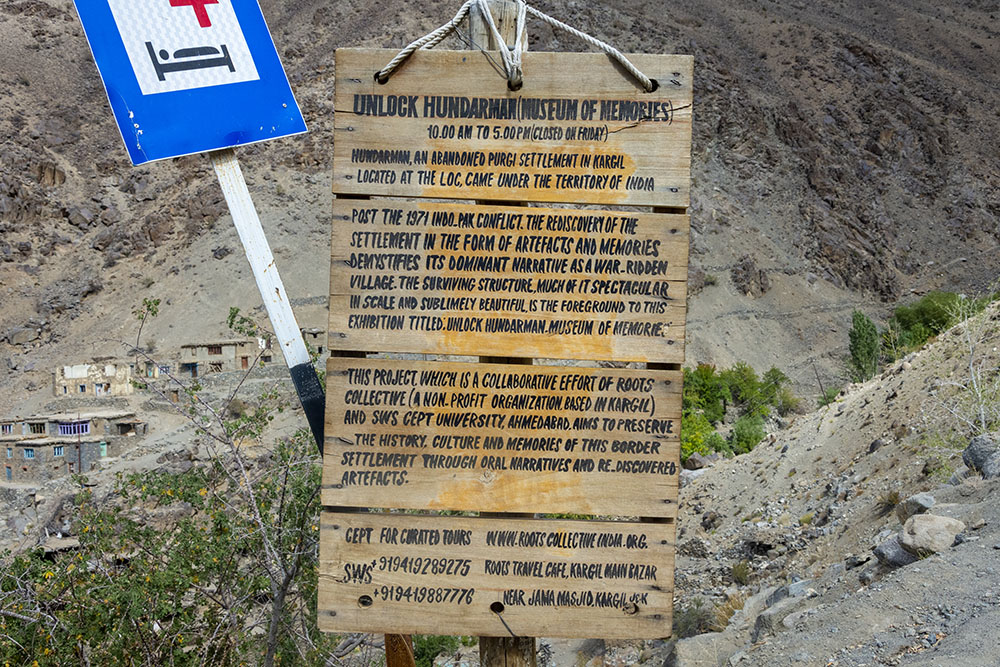 It is known as  Unlock Hunderman — Museum of Memories and holds a collection of shells, bullets, artillery, shrapnel, army helmets of the past, and some decades-old handicraft items that were unearthed in the village.
We met a couple of villagers and I asked them about the spot where we could see Pakistan from. They pointed us towards a small room built on a hillock that we crossed while on our way to Hunderman.
We turned the car around on a road that was barely wide enough for a car and drove a couple of kilometers back to the white room. Thankfully, there was some space to park the car on the side of the road. We parked the car and climbed up a steep set of about 20-25 stairs.
This is what we saw there.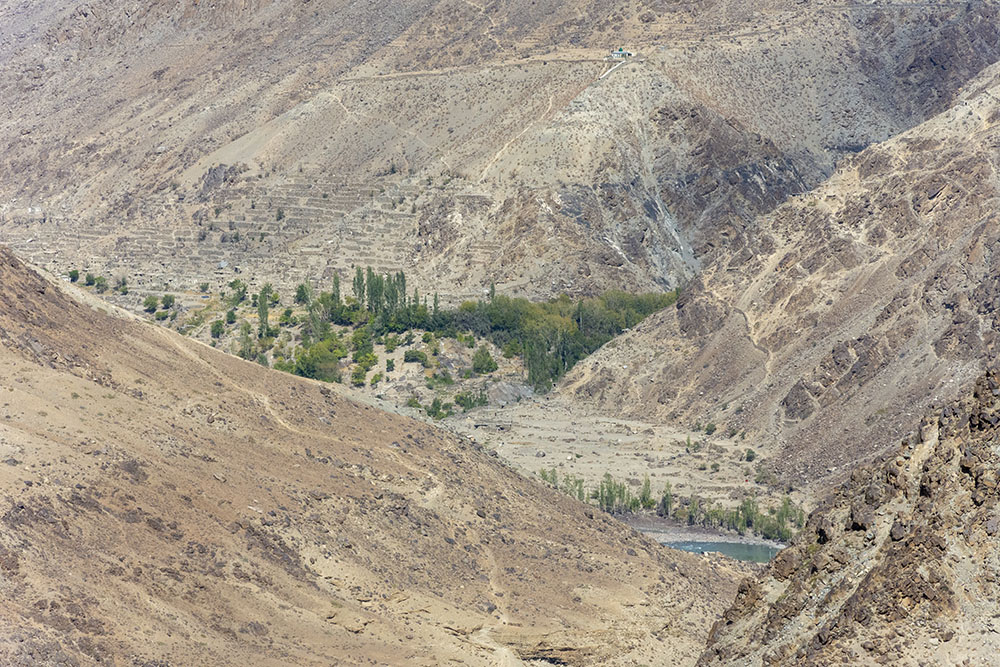 The green patch of grass that you see in the picture above is in Pakistan. Surprisingly, there was also a binocular installed there and a local villager was allowing the visitors to use it for a small tip.
We took a look through the binoculars and the villager pointed us to Army camps, posts, and a shrine on the other side of the border.
Also Read: How to Plan a Trip to Kashmir – A Complete Travel Guide
A Village Divided
An interesting incident happened. A man brought his mother to the spot. She looked through the binoculars and I could see her eyes watering. She then raised her hands in prayer towards this Mazaar on the other side of the border and started praying.
I spoke to the man and as it turned out, they had family in a village that is in Pakistan now. It is barely 20 kilometers from Kargil but they cannot go there anymore. His mother used to visit this shrine regularly when she was a young woman, something she cannot do anymore.
So all that she can do now is come to this spot and look at the place she spent her childhood in through a binocular, a place that is now beyond her reach, forbidden to visit. I am sure there are many more such stories living in this region, on both sides of the border.
We spent some time in and around Hunderman and drove back to Kargil just in time for lunch. We stayed in the hotel for the rest of the day and by evening, I was looking into my office laptop and working.
Tomorrow, we were to take a drive to Zanskar Valley and visit the famous Drang Drung Glacier. Please click on the link above to continue reading the next part of the travelogue.
Hunderman Village – Conclusion
I hope the travelogue, pictures, and information above on Hunderman Village were of help. If you have any questions, you can contact me on Instagram and I will be happy to answer. You can also consider subscribing to my YouTube channel and asking a question there.