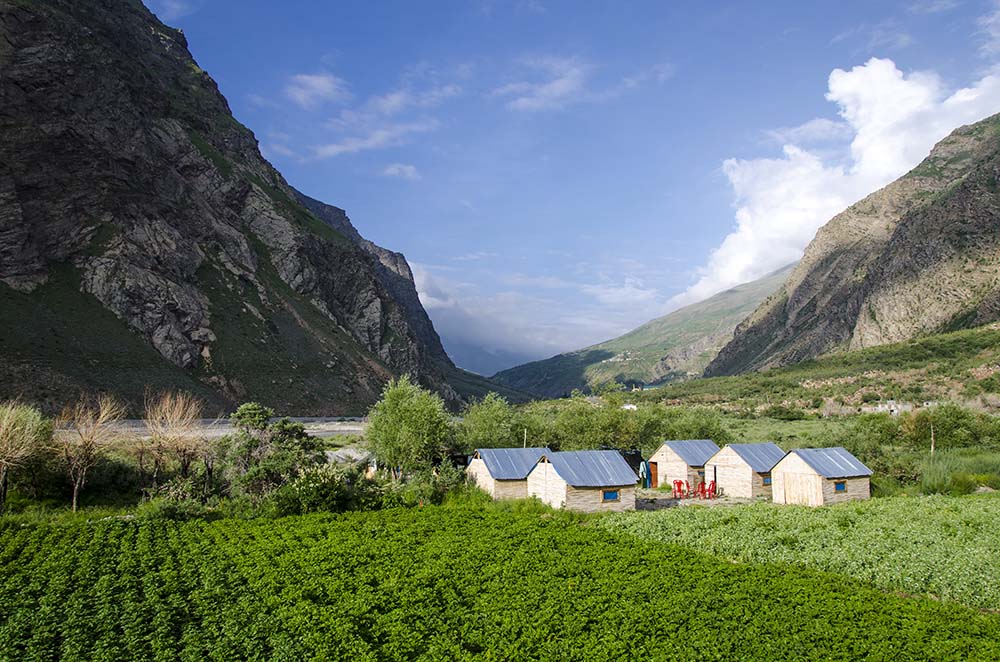 Not just Jispa but the best time to visit any place depends on what kind of a trip were you looking forward to. Jispa is probably the most beautiful and easily accessible town of Lahaul Valley. It presents a different color each season. When to visit will depend on what color do you seek. It is the months of June, early July, and September that is considered to be the best time to visit Jispa. But will it suit you as well? Read on to find out.
Please note that in this article, I will only be talking about when would be the best time to plan a visit to Jispa. For other details like how to reach, where to stay, and what to see, please take a look at How to Plan a Trip to Jispa.
About Jispa
Jispa is a small village located in the Lahaul district of Himachal Pradesh. It is at a distance of 23 kilometers from Keylong and 93 kilometers from Manali. The high altitude pass of Baralacha La is about 52 kilometers ahead of the village.
Located on the banks of the Bhaga River, Jispa offers some of the best views you can get in Lahaul Valley and on Manali Leh highway. It is really just a quiet little village consisting of a handful of houses, a school, a helipad, a post office, and a monastery. There is also a hotel here and a couple of small guest houses and campsites. But when it comes to natural beauty, the place is really a giant in every way.
Until a while ago, Lahaul valley was accessible by road only between May and October. For the rest of the time, Rohtang Pass used to remain snowed out and the only way to get to Lahaul Valley was by a Helicopter service. But the much anticipated Rohtang Tunnel was recently declared open. It greatly reduced the distance as well as the travel time between Manali and Jispa. Now you no longer have to cross Rohtang to reach Jispa and can access the valley for all 12 months.
Best time to Visit Jispa
The best time to visit Jispa is between the months of April to June and September. The weather at this time is very pleasant and will suit the majority of the tourists. If you want to see snowfall and planning a winter trip, January to March will be your best bet. If you do not want to travel via Rohtang Tunnel and would rather drive over the pass, you should plan a trip towards late May, June, and early July.
The months of July and August are considered to be a bad time because of the monsoon season. Manali, Rohtang, and Lahaul Valley receive a heavy amount of rain each year, enough to cause landslides. Even if things did not get that extreme, it may still rain non-stop and shut you indoors for the entire duration of your trip.
With that being said, it is also the time when the views and the landscape are at its best. Monsoon really brings the entire valley to life. Mountains will seem as if they have just been washed clean and covered with a carpet of green. If it was photography on your mind, July, August, and September will be a great time.
November is generally considered a bad time to go because the views at this time are very dull. If you were traveling with your family, you should really plan between April and June. If you were thinking of a bike ride, you must avoid the monsoon months. For a budget trip, July, August, October, November, and early December can be a good time to visit Jispa.
If you were thinking of visiting here for your honeymoon, you should plan between January and March. For including Jispa with Spiti Circuit, you will have to plan between June and September.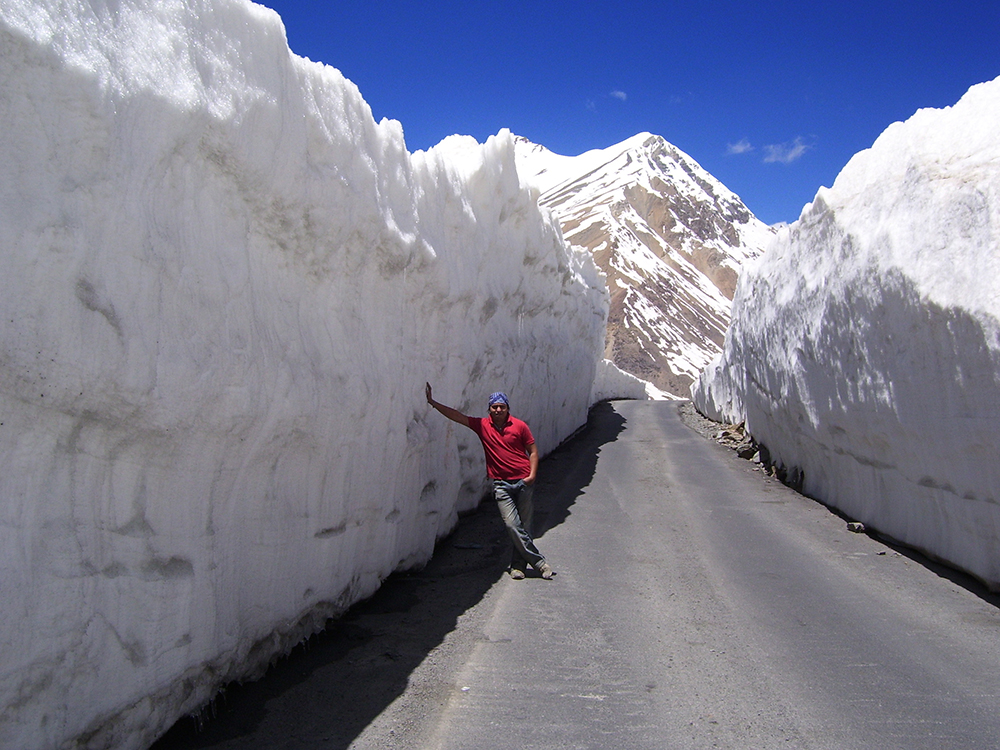 Weather of Jispa
Jispa is located at an elevation of 3,200 meters (10,500 ft). It means that the weather here remains cold for all 12 months. It is only a matter of whether it was 'pleasantly cold' or 'freezing cold'. Even in the months of May and June, you will need light woolens for a visit to Jispa and will be sleeping under a heavy blanket for the night.
Below is a month by month breakdown of how the weather and the temperature in Jispa trends. Please note that the temperature I am mentioning below is the historical average. It is subject to change depending on the time of the day and weather conditions.
Jispa in January
Jispa remains buried under snow in January. It snows for most of the month and the temperature will range between 0°C maximum and -5°C minimum.
Also Read: How to Plan a Trip to Spiti Valley
Jispa in February
It will continue to snow in February as well. The temperature will range between 2°C maximum and -5°C minimum. You will surely need to bring Heavy woolens, a windproof jacket, thermals, caps, gloves, muffler, insulated shoes, and woolens socks for a trip at this time.
Jispa in March
The weather will start to get slightly warmer. The intensity and frequency of the snowfall will also reduce. By end of March, the spring season arrives and things get a little pleasant. The temperature will remain between 5°C maximum and -3° minimum.
Jispa in April
Spring is the best season to visit Jispa which makes April a great time to be here. The weather will start turning warmer but there will still be plenty of snow around for you to see. You can take a drive towards Baralacha La and see frozen Deepak Taal and Suraj Tal lakes as well. The temperature will range between 8°maximum and 1°c minimum.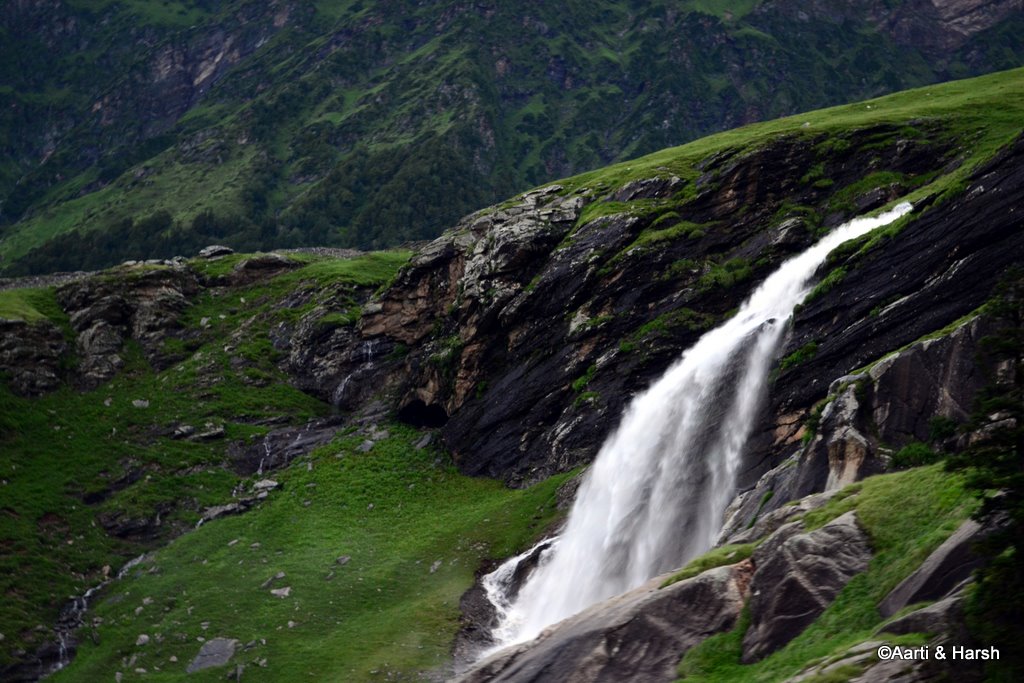 Jispa in May
If you want to include Rohtang on your trip, enjoy really good weather, and also see the famed snow walls at Rohtang, then May can be a good month for your trip. But this is also the time when it is most crowded in the region. You will find a lot of families visiting Manali and Lahaul Valley this month. The average temperature will be between 11°C maximum and 2°C minimum.
Jispa in June
This is the peak tourist season in Manali and Lahaul Valley and it will remain to be crowded. Passes for Rohtang will be hard to get and taxi charges will rocket sky high. The weather will get even warmer with temperature ranging between 17°C maximum and 7°C minimum. Rohtang will get declared open and can be included in the trip. You will also find a lot of people passing through Jispa on their way to Ladakh.
Also Read: How to Plan a Trip to Leh Ladakh –  A Complete Travel Guide
Jispa in July
July is the warmest month of the year with temperature fluctuating between 19°C maximum and 12°. But this is also when the monsoon arrives in the region and you should expect heavy rains throughout the month. Sometimes, even the road to Rohtang can get closed temporarily because of the incessant rains.
Jispa in August
Monsoon will continue to rule August as well. The temperature will increase but only just a degree or two. Landslides are really a common sight in August. Sometimes, the road to Manali as well can get affected and declared closed for safety reasons. For a trip in July and August, it would be wise to call ahead and inquire about the weather and road conditions.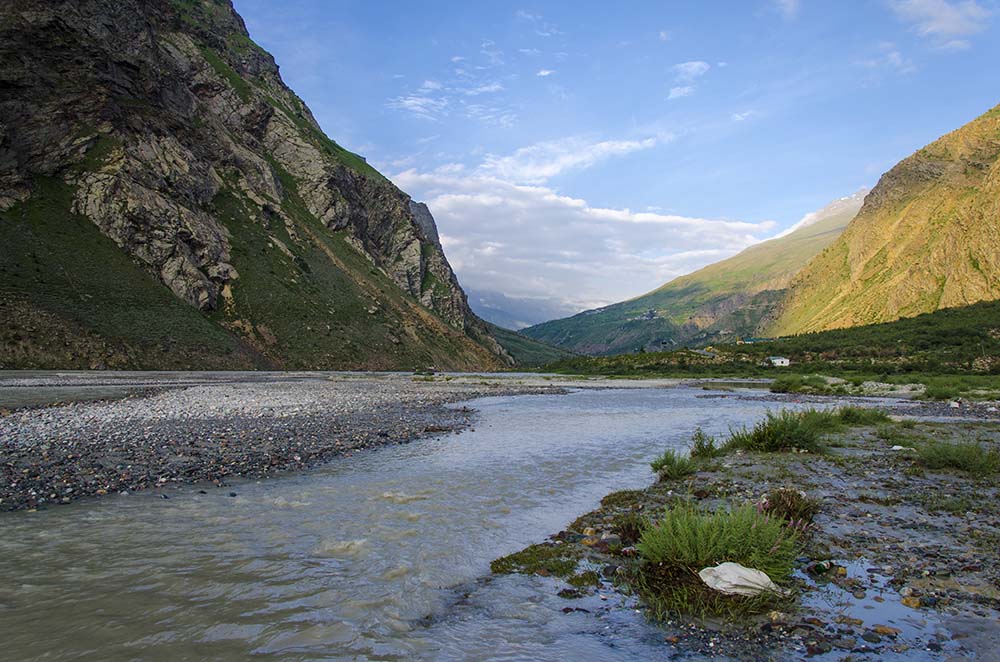 Jispa in September
September is really my favorite month to visit the hills. Monsoon will be long gone but would have left plenty of greenery behind. This is when the landscape and the views will be at their best. The temperature will drop down to 15°C maximum and 10°C minimum.
Jispa in October
Autumn arrives in October. All that was green in September will now turn Orange. The passes of Rohtang and Baralacha La will start receiving snow this month. Weather will start getting colder with the temperature dropping down to 12°C maximum and 4°C minimum.
Also Read: Tourist Places to visit on Manali Leh Highway
Jispa in November
November is my least favorite month to be in the hills. The landscape at this time is very featureless. It will all just be very dull and dry. The weather too will start getting colder with temperature ranging between 9°C maximum and -0°minimum.
Jispa in December
The first half of the month will pretty much be the same as November but even colder. The average temperature in December will be at a maximum of 6°C and a minimum of -2°C. It would already be snowing heavily at Rohtang and Baralacha and can snow anytime in the month in Jispa town as well.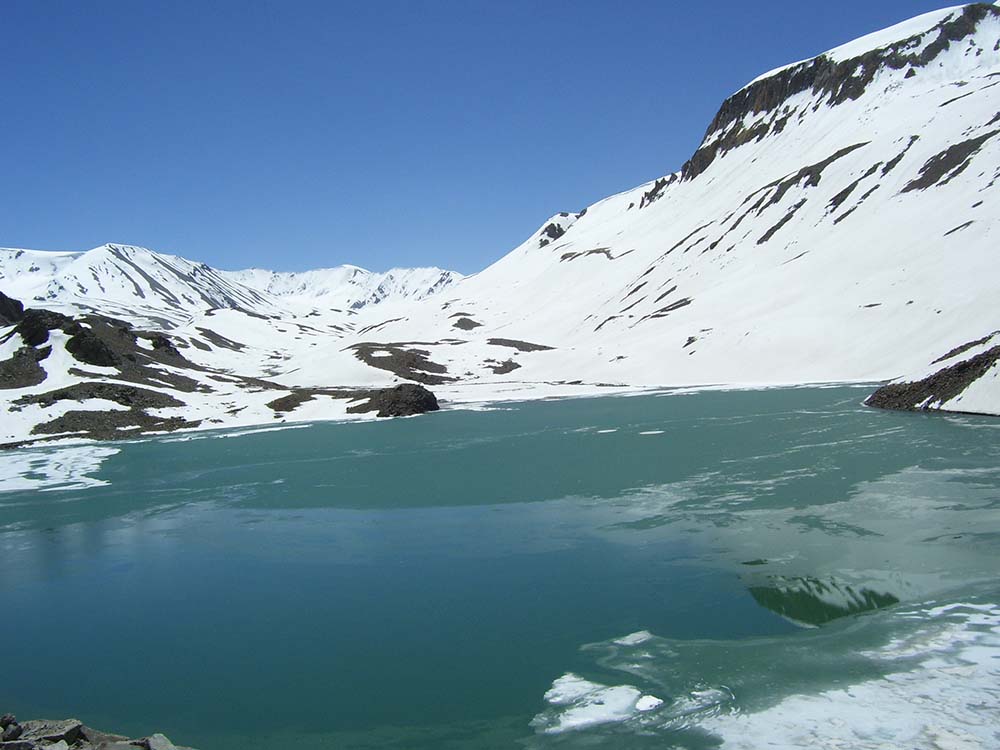 Best month to visit Jispa
Based on the information above, I believe it is safe to say that April, May, June, and September are the best months to visit Jispa.
Also Read: Shimla Manali Trip Itinerary – How to Plan Your Journey
Best season to visit Jispa
Summer and post-monsoon is the best season to visit Jispa. The weather at this time will suit the majority of the tourists.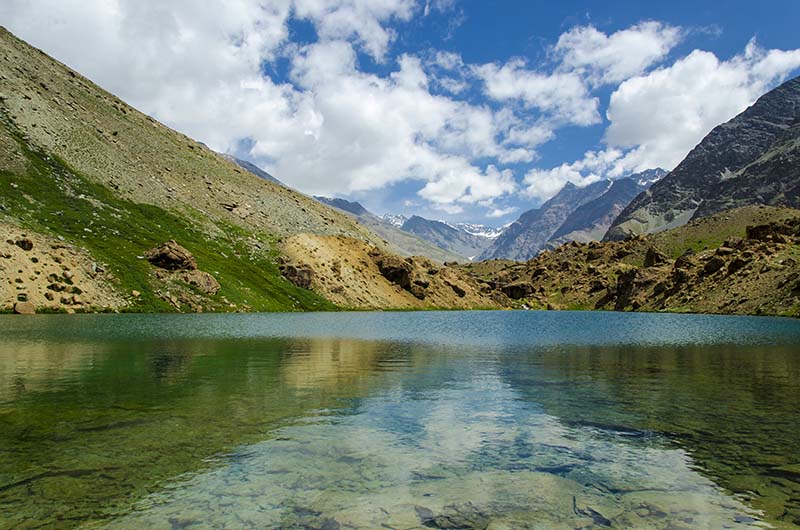 Best time to visit Jispa – Conclusion
I hope the information above on the best time to visit Jispa was of help. If you have any questions or need any other details, please feel free to ask in the comments section below or at our Community Forum and I will be glad to answer.