When you go to a place like Shimla or Manali in Himachal; Mussoorie or Nainital in Uttarakhand; or Srinagar and Gulmarg in Kashmir, then you already know what you are going to see and do there. These are some of the most visited tourist destinations of our country and have been that for several decades now. There is plenty of information on such famous destinations and tourist attractions here are no mystery. But things change when you talk about visiting a place like Spiti Valley. It is one of the remotest and most sparsely populated regions of our country.  A trip here lasts for several days and extends to over 700 kilometers which means that the list of places to visit in Spiti valley is quite a long one. And this is exactly what sometimes can cause confusion.
If you have are planning to visit Spiti Valley in the near future and were wondering what you should be seeing or doing there, then below is a comprehensive list of places to visit in Spiti valley. There is a lot that you can see and do during your trip. How many from the list below are you able to cover will entirely depend on your mode of travel and time in hand. But I will, of course, recommend visiting each and every one of them to get a true taste of Spiti Valley.
Also Read: How to Plan a Trip to Spiti Valley – A Complete Travel Guide
Best Places to Visit in Spiti Valley
Listed below are some of the top places to visit in Spiti valley. All of these places are located on the main circuit and can be easily visited as you travel through.
1. Shimla
The reason why I am putting Shimla towards the top in this list is that this is where the journey for a lot of people starts. I read an article a few days ago that termed Shimla as a concrete jungle and not a tourist place anymore. But I do not think that this is true. Shimla is still one of the most visited tourist places in our country and there are numerous things that you can do here. If time allows, I will recommend staying here for a few days before continuing to Spiti Valley. To know more, please read What to see in Shimla and Things to Do.
2. See the Hatu Peak
Hatu Peak is Narkanda's primary attraction and for a very good reason as well. It is the highest peak in Shimla district at a height of 3,400 meters (11,200 ft) and provides one of the best views you can get here. There is also a temple at the summit known as Hatu temple which is visited by thousands of devotees each year. A narrow and 7 kilometers long, but very scenic and motorable road leads all the way to the top of the peak. If you are able to reach the top early in the morning, you can even catch an awesome sunrise view.
Also Read: Narkanda to Hatu Peak – A Road so Scenic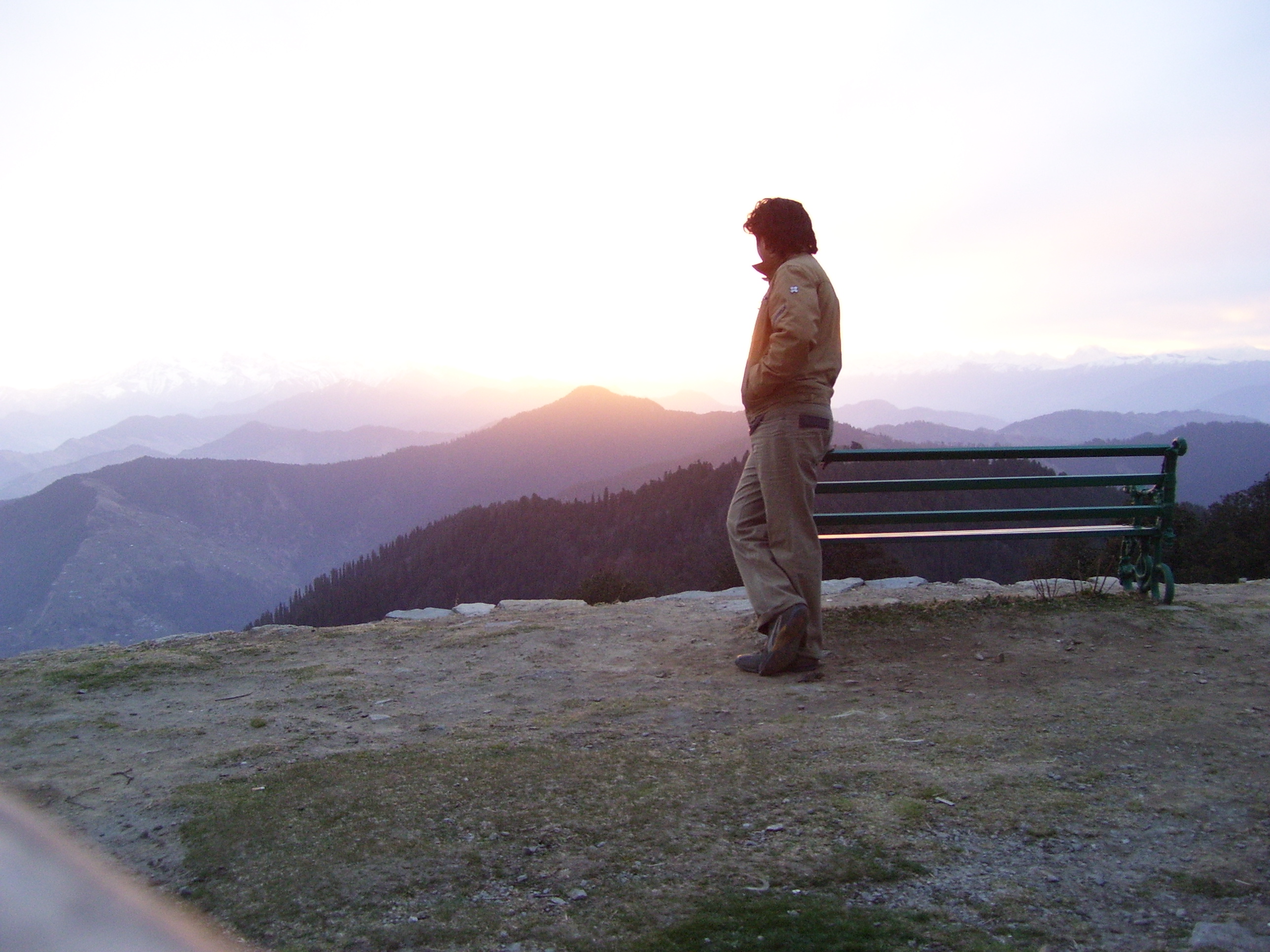 3. Sutlej View Point
As you drive down from Narkanda to Rampur, this is a spot on the road where you get your first view of the river Sutlej. You actually drive down right next to the river and travel next to it for the next couple of days but the view from this point is really charming. The river crawls between the mountains through a gorge presenting a photographic view. There is a board put up by SSO marking the spot.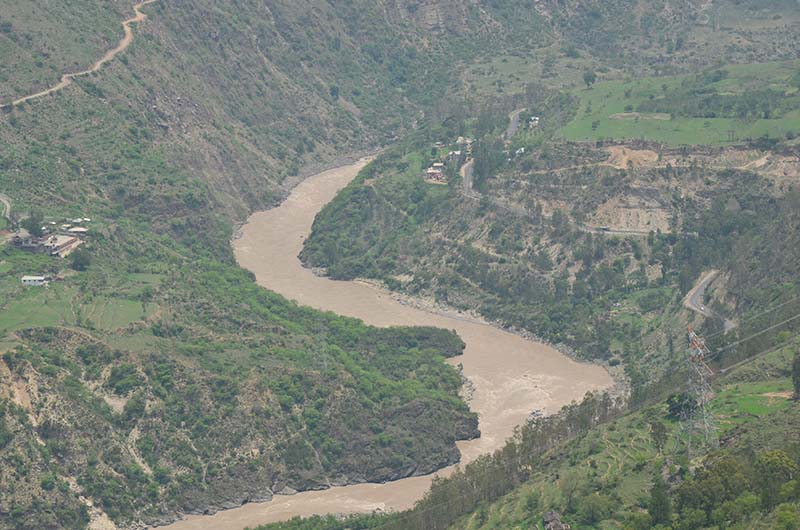 4. Bhimakali Temple
The small town of Sarahan is best known for two things. The first one is its natural beauty and the second one is the famous Bhimakali Temple. This temple is dedicated to Goddess Bhimakali and is one of the 51 Shakti Peethass. It is probably the most respected and visited temple in all of Kinnaur Valley. Apart from its religious importance, the temple is also well known for its architectural beauty.
Also Read: How to Plan a Trip to Sarahan
5. Sarahan Pheasantry
Another added benefit of visiting Sarahan is the pheasantry located here. This bird sanctuary is home to several rare and protected birds, including Monal, the state bird of Himachal Pradesh. The pheasantry is however closed during the summer season, for the breeding season.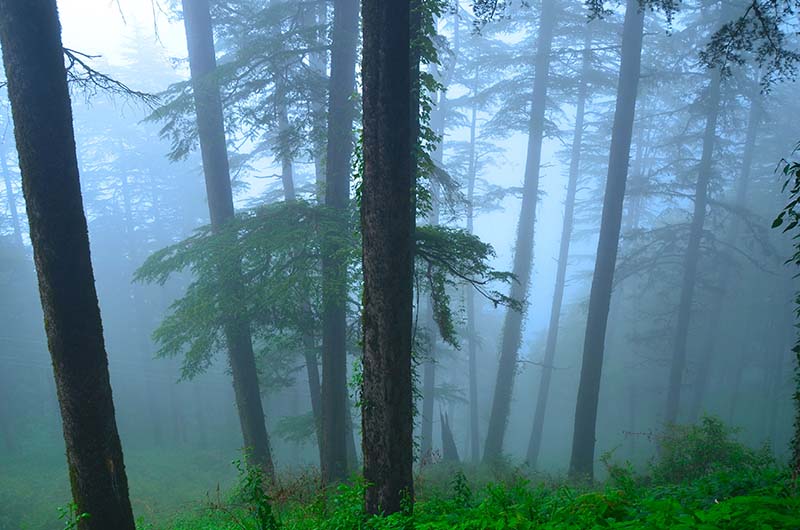 6. Karchham Dam and Lake
The reason why I am adding this in the list here is because of the view it presents. It is a huge dam on river Sutlej located near the town Karchham, and hence the name. The water accumulates between the mountains and turns in to a manmade lake creating a stunning view.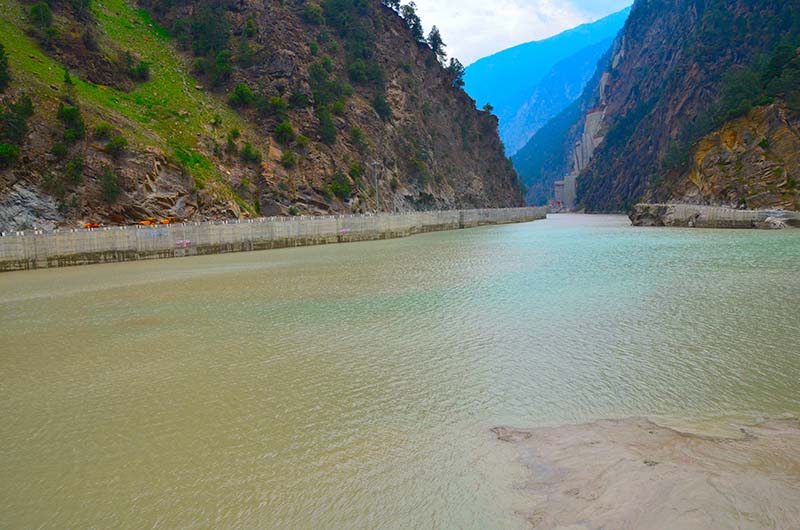 7. Bering Nag Temple
If you were staying in Sangla for the night, then you should visit the Bering Nag Temple, also known as Nages God temple. It is an ancient temple dedicated to Nages God. It is a short walk down from the main market and is located almost at the bank of Baspa River. The short walk passes through a village with traditional and small backyard apple gardens.
Also Read: How to Plan a Trip to Chitkul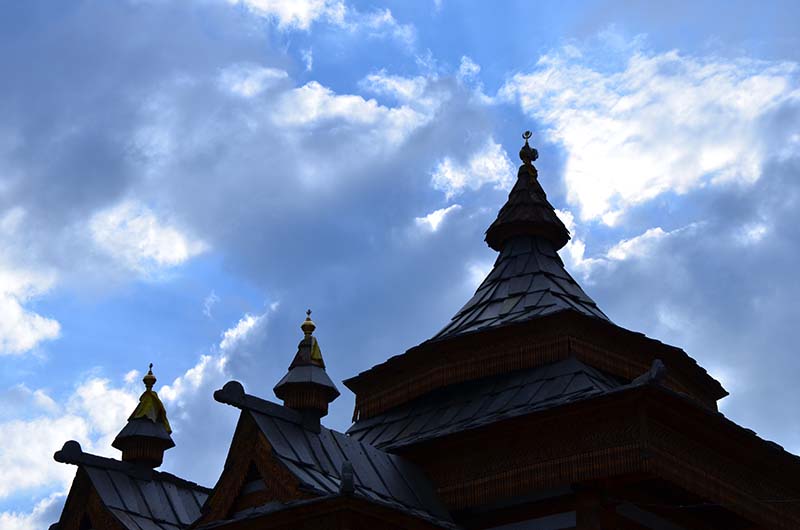 8. Kamru Fort
It is one of the oldest forts in all of Himachal and is located in Sangla. Even if you weren't staying overnight, you can actually pay a short visit to the as you pass through Sangla.
9. Kinnaur Kailash
Also known as Kinner Kailash, these peaks are a sight to behold, rising at an altitude of 6050 meters. There is a 79-foot vertical rock in the Kinner Kailash mountain range considered sacred as Kinner Kailash Shivlingam, one of the mythical abodes of Lord Shiva. The mountains can be seen from almost everywhere in Reckong Peo and Kalpa. On a clear day, you can also see the Shivlingam which changes color during the course of the day.
Also Read: How to Plan a Trip to Kalpa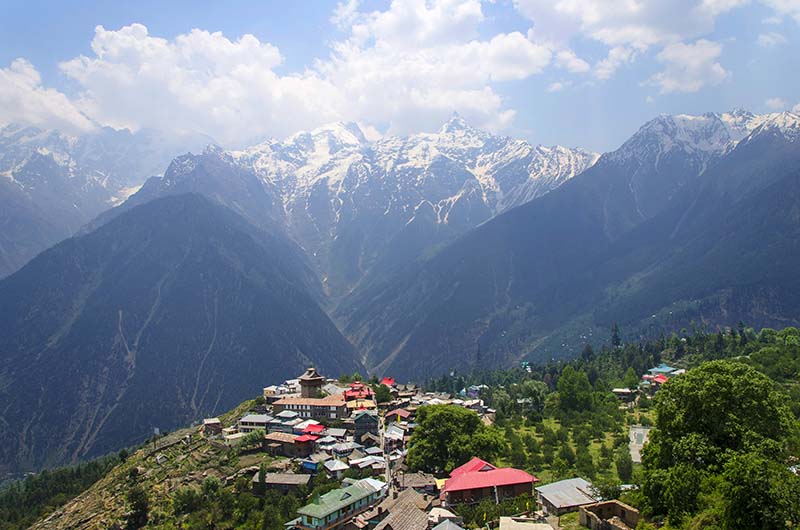 10. Shipki La
There aren't many passes on the Spiti Circuit and even Shipki La is a little off the route. What makes it special though is that at an elevation of 18,599 ft, it is among the highest motorable roads not just in India but in the world as well. The catch, however, is that the permission of traveling to this pass is almost never given because it is located right next to Tibet border. This is one name that you will not often see among places to visit in Spiti valley because of the security reasons but if you are able to visit here, it will definitely be an accomplishment in itself.
11. Confluence of Spiti & Sutlej Rivers at Khab Bridge
This is actually a spot on the circuit that I really like. Just before Nako, you will cross Khab Bridge which is built over the confluence of two mighty rivers, Sutlej and Spiti. The entire setting of the place is very scenic and there is a strange freshness in the air here. Stop for a few minutes here, take a break, refresh yourself and click some pictures. I was there in May this year and noticed a new Dhaba built on the banks so you can even have a cup of tea as well.
From this point, you can also get a view of Reo Purgyil peaks if the weather was clear. At an elevation of 22,362 ft, it is the highest peak in all of Himachal Pradesh.
12. Kazigs
After Khab Bridge, the next village that you will cross is of Nako and in order to get there, you will drive up a steep climb, on a series of hairpin bends. It is quite similar to the Gata Loops and Hangro Loops of Ladakh. What makes it spectacular though is the drive and the view once you climb up the last loop.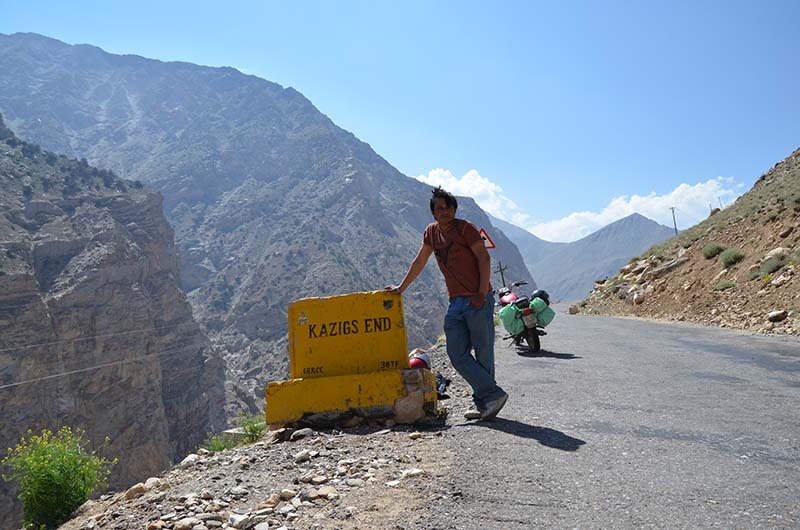 13. Nako Lake
There is a small man-made lake in the village of Nako that actually does not look like much during the day. But it presents a great photographic opportunity at dusk and dawn.
Also Read: Kalpa to Nako – The Upper Reaches of Kinnaur Valley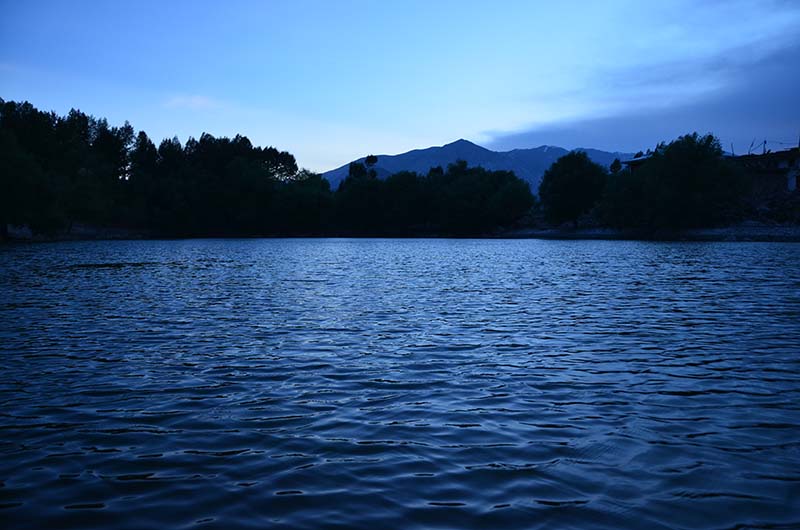 14. Nako Monastery
It is an 11th-century ancient monastery located in the village of Nako. The view around the lake is quite good. It may get confusing here to find the monastery actually so just ask a few locals to point you in the right direction.
15. The Mummy of Spiti Valley
Yes, you read it right. There is an actual mummy in Gue, a small village in Spiti. This mummy is considered to be over 500 years old and attracts quite a few tourists each year. Click on the link below to read about the mummy in detail. To reach here though, you will have to leave the highway and take a turn towards Gue, about 8 kilometers from the main road. After visiting the Mummy, you will come back to the highway and continue further.
Also Read: The Mummy of Spiti Valley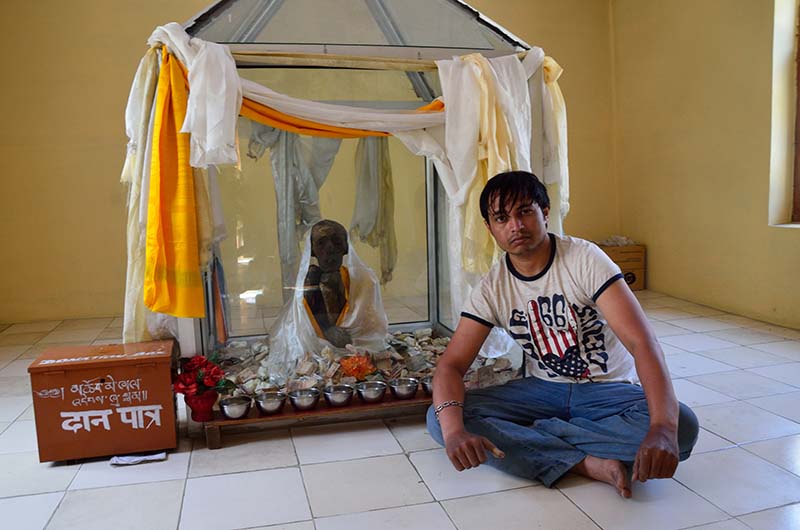 16. Tabo Monastery
This monastery was founded in 996 CE and is noted for being the oldest continuously operating monastery not just in India but all over the Himalayas. The monastery is considered a national historic treasure of India and is protected by the Archaeological Survey of India (ASI).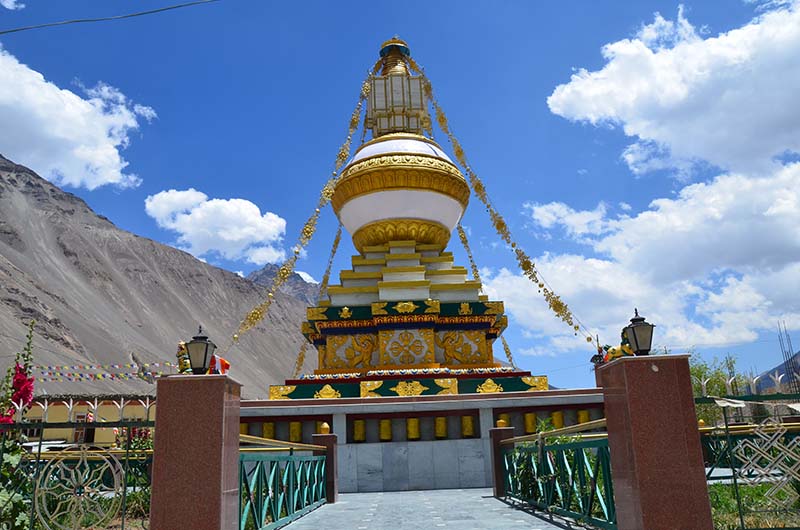 17. Dhankar Monastery
There are actually two monasteries in Dhankar, the new and the old one. The old monastery, also known as Dhangkar Gompa, is spectacularly located on a 1000 foot high cliff overlooking the confluence of Spiti and Pin Rivers. This is how it actually got its name even. "Dhang" means cliff and "Kar" means fort, hence the literal name of the place is "Fort on a cliff".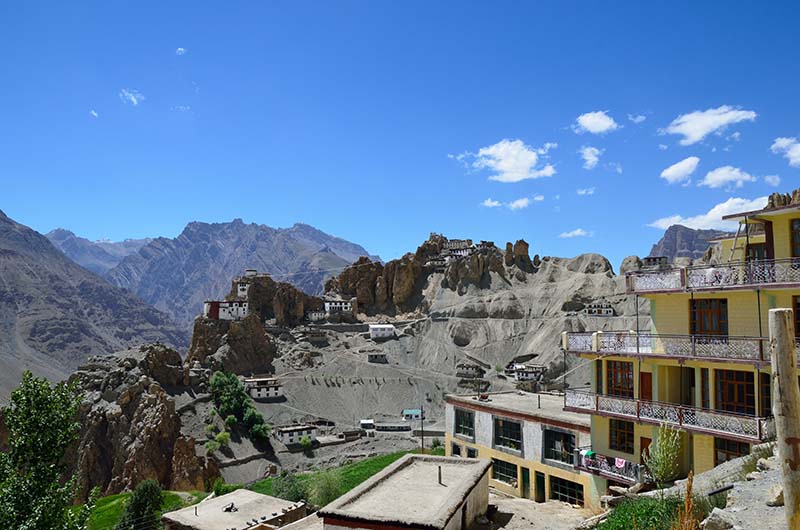 18. Dhankar Lake
Dhankar Lake can truly be called as the hidden jewel of Spiti Valley. Rarely anyone knows about it and hardly anyone bothers to visit it. Why? Because it will take you to leave your vehicle on the road and trek for about 30 minutes to get to the lake. But if you were in for a little bit of walking, the very sight of the beautiful lake will make it worth your while. The trek starts from near Dhankar Monastery. If you weren't sure of the way, ask any of the Lamas at the monastery and they will point you in the right direction.
19. Confluence of Spiti and Pin Rivers
A beautiful sight as both these rivers merge into each other at the small village of Dhankar.
Also Read: Nako to Pin Valley – The Beautiful Village of Mud
20. Tangyud Monastery
A short drive from Kaza will bring you to the village of Komic where Tangyud Monastery is located. Komic is at an altitude of 4,520 meters (14,830 ft) which makes this monastery one of the highest altitude Gompas. It is built on the edge of a deep canyon, in the outer limits of Kibber Wildlife Sanctuary, overlooking Kaza and in the form of a fortified castle.
21. Key Monastery
Also known as Kye Gompa, it is one the largest and most well-known monastery of Spiti Valley. It serves as a training center for Lamas, is known to be over a thousand years old and has a collection of ancient murals and books, including Buddha images. The site of this monastery also is very beautiful. A lot of times, a picture of this monastery with mighty Himalayan peaks in the backdrop is used to represent the entire Spiti Valley.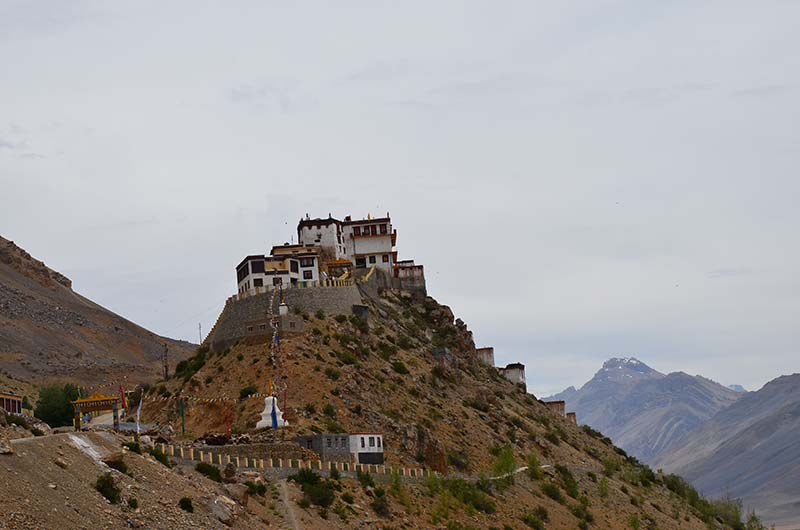 22. Kaza Monastery
It is a beautiful and magnificent monastery located in the main Kaza town itself and is a must-visit. You can just take an evening stroll from your hotel and pay a visit to the monastery. The new building was inaugurated by his Holiness the Dalai Lama in July 2009.
Also Read: Pin Valley to Kaza : The Heart of Spiti Valley
23. Marine Fossils
If you had some time in hand, then spending at least 1 day in Kaza always comes highly recommended. It gives you time to relax a little and most importantly, visit some of the local nearby villages like Kibber, Komik, Hikkim, Langza, etc. The site of these villages is famous for some ancient fossils that can be found here. Talk to the villagers and they will be happy to show you or even sell you some. It would be hard to identify a fossil on your own though. They more or less look like rocks only.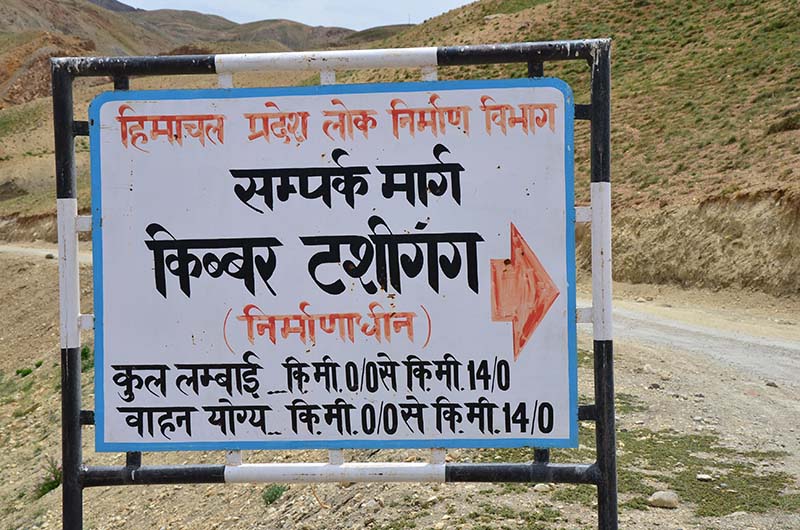 24. Kibber Wildlife Sanctuary
Established in 1992, this wildlife sanctuary is spread over an area of 2,220 square kilometers and is home to several rare animals like Snow Leopard. The vegetation found here has high medicinal properties. It is also home to about 30 or more snow leopards. To visit here, you will first have to reach Kaza and then plan to spend some time in the sanctuary.
25. The world's Highest Post Office
Hikkim is another tiny village near Kaza. Other than the scenic beauty of the place, what really makes it famous is the small post office located here. At an elevation of 4,440 meters, this post office connects a cluster of small villages in this isolated region to the rest of the world. What is special about this post office? Well, every since its existence since 1983, it is the highest post office in the world.
26. Pin Valley
Not many people visit Pin Valley. It is one of those invisible places that are right there in Spiti but still remain to be unseen. People travel along the highway and no one cares to take the turn and cross the bridge on the road which goes on for another 40 kilometers, deep inside the heart of Pin Valley, before ending at Mud Village. The landscape of Pin though similar to what you will see in Spiti is still a lot different. The very fact that it is a remote area within the remote Spiti Valley makes it worth a visit. Driving down to Pin Valley and spending at least one day here comes highly recommended.
However, even if you were short on time, you can still take a drive and return to Kaza the same day. From the main highway, a drive to Pin and back will not take more than 2 hours at most. For more information about what you can see here and details on the route, please read How to Plan a Trip to Pin Valley. If you asked me, Pin Valley is a must entry the list of places to visit in Spiti valley.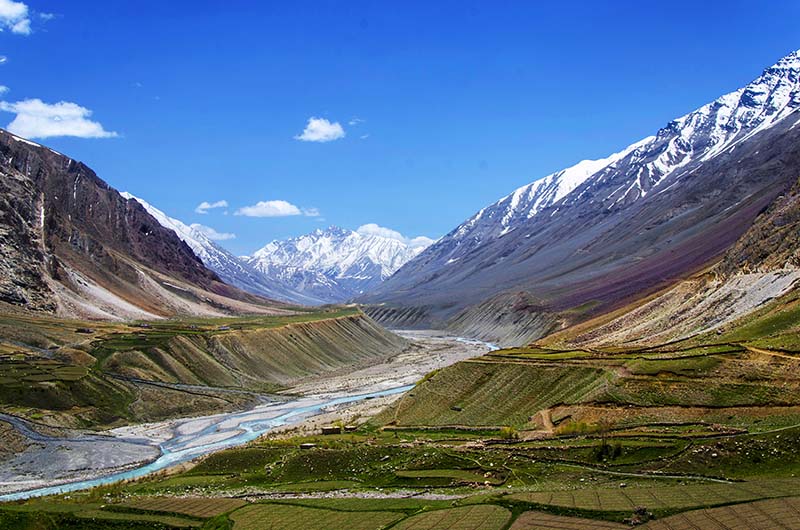 27. Kungri Monastery
Kungri Monastery is located in Pin Valley, at a distance of about 10 km from Attargo and 3 km from Gulling. It is the second oldest monastery in Spiti valley and is known for its gorgeous silk paintings of Buddhist deities. This monastery also allows its visitors to stay overnight for a very nominal charge (and sometimes for free).
28. Kunzum Pass
There are only two high altitude passes on Spiti Circuit. At an elevation of 4,590 meters (15,060 ft), Kunzum Pass will be your first if you came via Shimla and second if you started from Manali. The top of this pass remains covered in snow throughout the year. If finding snow was a part of your Spiti plan than Kunzum is where you will definitely find some. Views from the top of the pass are breath-taking. Be prepared to travel on some bad roads here though.
Also Read: Kaza to Chandratal : The Lake of the Moon
29. Chandratal
Camping at Chandratal is always the prime highlight of the Spiti trip. The name of the lake literally translates as 'lake of the moon' and is very well justified. It is not too big and you can just walk circling around the lake in an hour at most. But when it comes to scenic beauty, Chandratal is a massive giant. If you travel early in the season, as soon as the route opened, then there is a great chance that you may even find it half-frozen.
Also Read: How to Plan a Trip to Chandratal –  A Complete Travel Guide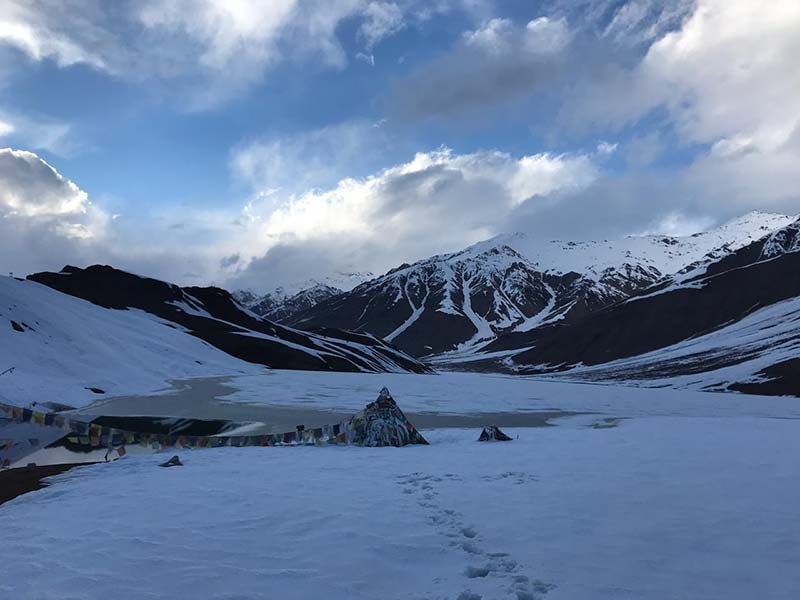 30. Rohtang La
The mighty Rohtang La is the spot where you will cross over to Manali and finish your Spiti journey. The name of this pass literally means "a pile of corpses" which I believe attributes to the fact that a lot of people died while crossing it in ancient times. Expect to find snow at the top no matter which month you are traveling in. The vistas around from the top of the pass and even on the ascent/descent are quite breathtaking.
Also Read: How to Plan a Trip to Rohtang Pass
31. Manali
I do not think this name needs any introduction at all. Manali is where you will end your trip and if possible, I will highly recommend spending a couple of days here. It does not usually gets considered among places to visit in Spiti valley because Manali is a major tourist attraction in itself. There are tons of places to visit in Manali and scores of things to do. This is the very reason why Manali sits on the top of every list of tourist destinations of our country. For more details on what you can do here, please read How to Plan a Trip to Manali.
32. Natural Beauty
I know I may sound a little obvious about this one but it still needs to be said. The natural beauty of Spiti Valley is and will always be its prime attractions, rest all the places I listed above are just cherry on the top. A trip to this part of our country will have you witness natural beauty at its best. Every turn on the road will present you with a different kind of scenery and you will find it hard to keep your hands off your camera. By the time your journey will end, you will already be planning when your next trip here would be and what would you do on that one.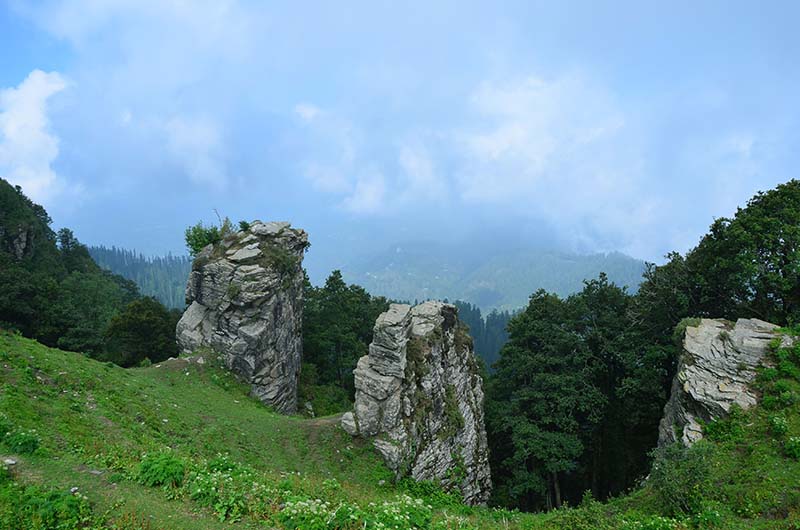 33. Transformation
When I say transformation, I mean in terms of natural beauty. When you are in Shimla and Kinnaur, you will be surrounded by lush green hills. As you get to the upper reaches of Kinnaur Valley, around Nako, and then enter Spiti, the landscape would convert to a barren brown, similar to Ladakh. The only colors present would be of the sand and snow at top of the peaks. Then as you get closer to Manali, greenery would start to reappear and it will once again be lush all around. This whole transformation is nothing less than magic really.
34. Different Culture
The culture of the Spiti valley is really very charming. It becomes hard to put a name to it, to be honest. It is neither entirely Indian nor Tibetan but somewhere in between; and the amalgamation reflects in pretty much everything. Right from the way people talk, to their food, lifestyle, clothes, and houses, you will see that perfect mix of Indian and Tibetan cultures everywhere.
35. Wildlife
Spiti Valley is home to a vast variety of flora and fauna. The valley has snow leopards, foxes ibex, Himalayan brown bear, Musk Deer, and Himalayan blue sheep. If you were lucky, you may catch a glimpse of any of its rare wildlife. Trekking tours are arranged to take you deep into the wilderness in hopes of sighting the elusive and mysterious snow leopard. If you have some time in hand, do take a wildlife tour of Spiti. Kibber Wildlife Sanctuary will be the prime candidate for it. Even if you were not able to see the snow Leopard, the trek through the beautiful hills and valleys of Spiti will be an amazing experience nonetheless.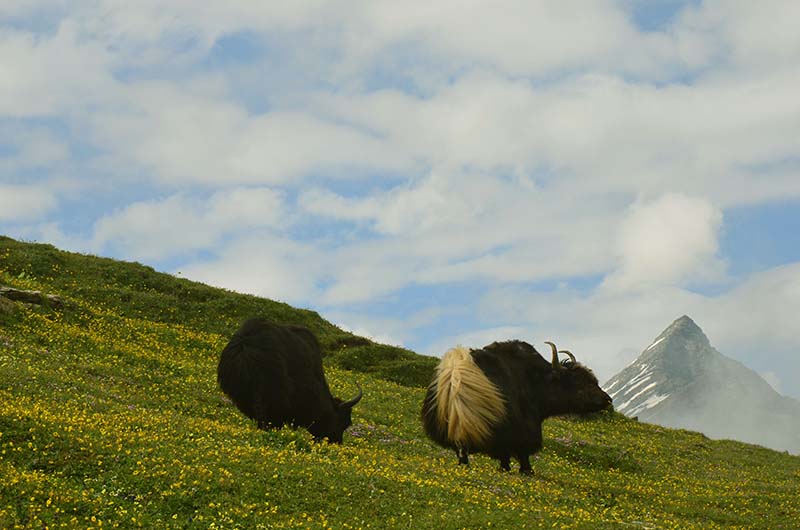 36. Things you have never seen Before
Last but not least, a trip to Spiti Valley will have you come across numerous interesting views, the ones you had never seen before, like the one sin the pictures below.
Interesting Roads

 Beautiful Gompas will always be on top of the list of places to visit in Spiti valley.


The famous Dhaba at Chitkul

Natural Car Wash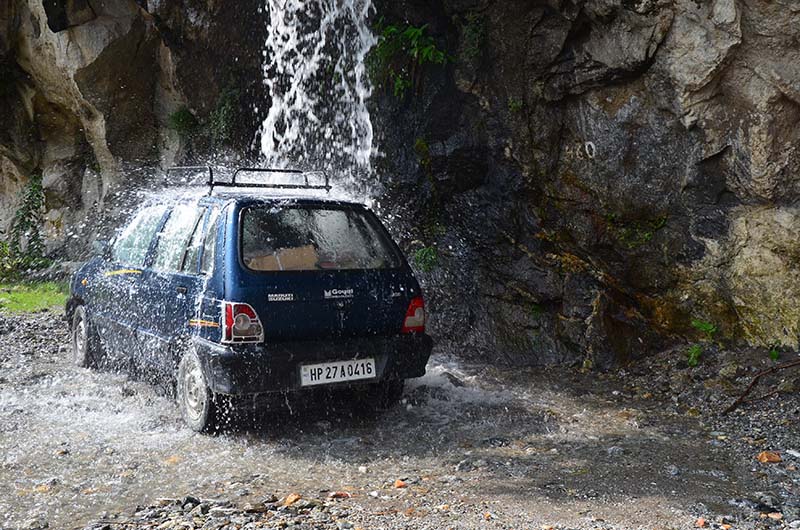 Interesting Road Signs
Places to visit in Spiti Valley – Conclusion



There are many other smaller places other than the ones I listed above but that would require that you spend a few more days on the towns en route and explore the area. The places I listed above fall right on the circuit and can easily be covered as you move along from one town to another. I hope the information I provided on places to visit in Spiti valley was of help. If you have any questions; or need any other details; please feel free to ask in the comments section below; or at our Community Forum; and I will be glad to answer.