You want to travel to a land that has a different color in each season? Want to know how it feels to stand still in time? Want to take a journey that will create memories for a lifetime? Want to see a place that is beautiful yet challenging? Then you should take a trip to Spiti valley. The entire transformation of landscape from lush green to a cold desert as you go through the circuit is mind blowing. Up until the 90s, this entire valley was out of bound for tourists but the situation is way different now. Each year, thousands of people travel to this piece of heaven called Spiti which literally means "The middle land". Most of the tourism here happens in the months of summer but contrary to the common belief, Spiti valley remains open throughout the year. In this article, I will provide details on how to plan a trip to Spiti valley in winters.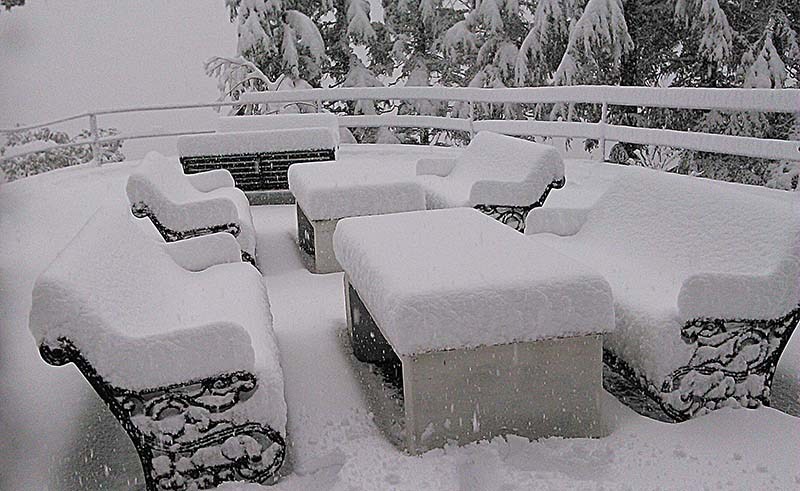 The first and the foremost thing to remember about Spiti is that no matter when you go, there will always be a flavor of adventure in your trip, thanks to the notoriously bad roads here. Several other factors like acute mountain sickness, missing cell phone reception, steep climbs, and remoteness of the region come in to the picture too to make this journey even more challenging. Now this was just summers. Do this trip in winters and the adventure may very well be tagged as "crazy".  There are a lot of things that you will have to consider and be prepared for; before even thinking about a trip to Spiti valley in winters. You will have to carefully lay out the itinerary, be sure of your accommodation choices and prepare for some extreme temperatures with high chances of getting stranded in some remote village. Mentioned below are a few aspects of this journey which will help you plan your trip to Spiti valley in winters better.
I will break down this article in three aspects, how to prepare, how to journey and how to plan your stay.
How to prepare for a trip to Spiti valley in winters?
Let us take a look at what you should carefully consider one by one.
Adventure:
There is no other word to describe it better. It is not your regular trip, not your weekend getaway with friends, not a typical family vacation but an adventure; right from the beginning until the end. Your entire preparation has to be only from this perspective. If an adventure is not what you are looking for then maybe you should travel elsewhere and do the Spiti trip next summer. Life pretty much comes to a halt here after it starts to snow. Hotels close, roads gets blocked, bus service stops and everything comes to a complete standstill.
Spiti Circuit:
With the adventure warning given, it is time to lay out the itinerary. The first thing to remember here is that in Winters, you cannot complete the entire Spiti Circuit. With Rohtang and Kunzum passes both closed, the route from Manali to Kaza remains off limit from November to May. It is the road from Shimla to Kaza that remains open throughout the year so your entire itinerary will have to be laid out in a way that you start from Shimla, reach Kaza and return via the same route to Shimla. I have posted an example of Spiti valley winter Itinerary here.
Time:
Total distance between Shimla to Kaza is 450 kilometers approximately. In Summer, you will need a minimum of 2 days to complete this journey if you just rush through it without any breaks.
To complete this journey at leisure, a minimum of 3 days is required. So Shimla to Kaza in 3 days; another 3 days for journey back and one day for stay in Kaza; that is a total of 7 days at minimum you would need for Shimla to Shimla. Add another 2 days to reach Shimla from your home town and then journey back which will make the total duration of the trip to 9 days. This math however applies only for a trip in Summer. The entire situation changes 360 degrees when traveling to Spiti valley in Winters. Even though BRO keeps the Shimla to Kaza road open throughout the year, there is still a high chance that the road may close temporarily. This "temporary" can mean anything from a few hours to days to even weeks. Further, your travel time will increase when there is snow on the roads and cold wind blowing on your face. So when you are planning a trip Spiti valley in Winters, double the time and plan according to 14-18 days. There will always be a chance that you may get stranded at any of the villages on the route and will have nothing else to do but to sit and wait for BRO to open the roads.
Company:
After time, the next thing to consider is people traveling with you. If you are traveling with a group, you need to ensure that they too are very well prepared for what is to come. Most of the time, people are more than eager to join with no idea about what they are getting into, only to crib and curse later. If the trip is happening on motorcycles, then you must be sure of riding capabilities of others as well. With snow on the roads, even the smallest mistake can result in a catastrophe.
Clothes:
Temperatures across Spiti valley in winters will be in subzero so you need to ensure that you are packing your warmest clothes. Carry enough woolens and a heavy wind proof jacket as well. Carry a warm monkey cap to protect your head and face. Your shoes too should be water proof as you may have to walk in snow at several places. Carry thick gloves, two layers of warm socks, sunglasses, good sun-block lotion, cold cream, lip balm and some basic medicines for headache and fever etc. Carry clothes that you can wear in several layers. Thermals are a must.
Cash:
As I mentioned above, there will be a high chance of you getting stranded at several places for days. ATMs in Spiti valley in Winters will remain out of order. Since there is no connectivity and the entire valley is cut off, there may be no cash in ATMs at all or they may not be working because of no electricity so carry enough cash accordingly.
How to journey through Spiti Valley In Winters
Mentioned below are a few important tips on driving through the valley with snow all around.
Snow:
Yes, there will be plenty of it on the roads and you should prepare yourself for riding / driving through it. If you have never done it before, then Spiti is not the place you would want to try it in for the first time. Let someone else do the driving who has experience on snow covered roads. If traveling in the months of January or February, you should try arranging for snow chains that can be put around the tires; it would definitely be an additional benefit. If you can, then wait for the sun to come up before starting your journey for the day in order to avoid black ice that would be present on roads in early morning hours. Do not apply brakes all of a sudden. Drive at a slow speed in lower gears and let the engine braking help you. Reduce the air pressure in tires as it will give better traction on snow.
Slush:
If you are going in March or April, then you will be driving through a lot of slush. The snow starts to melt in these months and creates a lot of water streams and slushy areas.
Public Transport:
Public transport services in Spiti valley in winters are scarce so I would strongly advise against planning a winter trip expecting to travel by bus or shared taxis; unless you have a month to spare and can wait for days for some mode of travel to arrive. The bus service from Reckong Peo to Kaza continues in winter as well but in case the road is not safe enough to travel on, the bus will halt at the last safe point from where, you would be expected to walk on foot until the next safe point at other end and board another bus from there.
Food:
There will only be a few places where you can hope to find a cup of tea and something to eat so carry a flask and as much eatables as you can. Load your car with chips, biscuits, snacks or anything good enough for a quick meal. Whenever you come across a restaurant or cafe, fill up that flask. Trust me, there is nothing like a cup of hot tea in freezing temperatures.
Heating:
Cold temperature will have you reaching out to turn the heating on to maximum but please avoid doing that. First, heating in the closed environment of a car at such altitude may trigger symptoms of acute mountain sickness which is the last thing you would want to happen. Second, keeping the heater at maximum while driving can also make your drowsy which is way too dangerous.
How to plan your stay in Spiti Valley In Winters
After you have reached the valley safe, below is how you should plan your stay there.
Accommodation:
The next piece of the trip is your accommodation choices. Spiti valley in winters is largely closed with only a handful of guest houses open. At several places, you may not find any hotel at all and may have to stay as a paying guest. The best thing to do would be to inquire and book your accommodation well in advance and plan your journey accordingly. The option of home stay will be available but you must keep your expectations low. You will be staying with the locals in their houses and eating very basic food. The other option would be to inquire at the monasteries and check if they have any rooms available that you can stay in.
The best accommodation choice in my opinion would be to stay as a paying guest however when even doing this, you must call and book your stay in advance, thus letting your hosts prepare for your arrival.
Second, you must keep your expectations low. Settle for whatever you find and whatever you get. Do not expect any fancy meals or a five star room. Just a simple basic stay in a warm and comfortable room with simple meals.
The cost of living goes up in Spiti during winter season and so will be the cost of your stay. Do not think that since you are settling for everything basic, the price too would be minimal. Bringing you hot water in buckets, the cost of wood, lending you a room in their house, cost of items to cook your food is all expensive so do not try to negotiate the price of your stay down to a ridiculous cost.
Water:
With subzero temperatures, water freezes all over the valley and even in the pipes so do not expect for running water in taps anywhere. Locals collect water from hand pumps and bring it to their homes in buckets. You need to prepare yourself for the fact that you may have to go without taking a shower for several days. Hot water is available but in buckets and only in small amounts, enough to wash your hands and face. This same water is used for cooking and drinking as well so if you have a concern around this, I suggest you bring your own mineral water along. If your stay prolongs and you must take a bath; then go out to the hand pump with a bucket, pump out the water and give it to your hosts to warm it up. This however cannot be a daily activity as boiling water will take burning wood which too comes at a price here in winters.
Toilets:
When it comes to toilets, there will be no water there as well and you will be doing your job every morning in dry pits. Wondering what a dry pit is? Well it is a hole on a covered pit where you squat down and do your thing. There is no other way around this unless you do not mind going squatting out in the open, in -20 degrees Celsius temperature with a bucket of freezing cold water.
Cars:
It is not only you but your car too that will struggle. Fuel will freeze overnight in the tanks and even in hosepipes. In order to avoid that, you will have to get up at night and bring the engine to life. Keep the engine running for 15-20 minutes, turn it off, go to sleep and repeat after another two to three hours.
Diesel engine cars are more prone to this problem than petrol driven vehicles but then all the SUVs or 4×4 have only Diesel engines. The battery too will die rather quickly. Avoid parking your car out in the open and you may even want to put on a blanket as well over the engine to keep it warm at night. Get your car serviced thoroughly and buy a fuel-line antifreeze before going on the trip. Do not mix water in the coolant and use only winter grade engine oil and coolant. Some other ways to avoid this situation are to keep your battery charged at maximum and filling the fuel tank to its full capacity at night.
Use an anti-gel fuel supplement to avoid diesel from freezing. The anti-gel It will drop the freezing point of Diesel and it will be less likely to freeze in cold temperatures. Just drop the anti-gel in the fuel tank and it will do the trick.
There are no mechanics available in Spiti in winters so make sure that nothing in your car is problematic. You may find some mechanic assistance in Kaza but only for minor problems, not with something major. Ensure that your spare tire is properly fixed and put in a towing rope and jumper cable as well.
Basic Amenities:
Spiti is one of the least populated regions of our country and some of the basic amenities continue to remain missing here even today and this situation only gets worse as winter approaches. Traveling to Spit valley in winters, you need to prepare yourself to live with no electricity, no cell phone reception, and very simple food. Batteries die rather quickly in winters so you need to protect and keep them warm. Keep your camera, cell phones etc under a thick layer of blanket or buried deep inside your clothes at all times. If the battery dies, you may not have the option of charging it for days altogether. Since there will be next to none tourists in the area, do not expect fancy and delicious menus anywhere. Your food will mostly be limited to very simple and basic.
Sightseeing around Kaza:
Road to the local villages around Kaza like Kibber, Komik and Langza remains closed throughout the winter and you can only reach here by foot. Though I would advise against it, but if you wish to go then you must first make arrangement of your stay at either of these villages. Trekking and returning on the same day will be next to impossible. Second, do not go alone and take a local guide with you.
Chandratal:
Chandratal remains inaccessible until May as the road beyond Kaza and Kunzum pass remains closed. Do not include it in your itinerary as you will have to return towards Shimla from Kaza.
Camping:
Do not even think about it unless you are going to Spiti valley in Winters with a death wish. You must stay indoors and spend your nights within the safety of a hotel or guest house's walls. Leave your tents and camping gear at home.
Medical Issues and Assistance:
As you can expect, medical assistance too in the valley will be tough to find in winters so carry some basic headache, upset stomach, fever medicines and pain relief spray with you. If you have any kind of medical condition that may get serious, it is best to stay away from Spiti valley in Winters. There will be no hospitals nearby and reaching one would be impossible if the road is snowed out anywhere.
Stranded:
If worst comes to worst and roads get blocked for several days, do not panic. Locals out here are used to living here in such conditions and they will ensure that you do not die, LOL. They are very hospitable people and will do everything in their power to keep you safe and comfortable. If situation worsens, government will arrange for helicopter services that will lift you out of the area. You can leave your vehicle parked with your hosts in Spiti valley and collect it later after the roads open.
Protect your Skin:
Carry cold creams, lip balms with you to ensure that your skin doesn't start to crack due to cold weather. Do not touch metal when your hands are wet or any part of the body for that matter. With temperature that cold, your skin will stick to the metal like it was glued to it. If you try to pull it away suddenly with force, the entire patch of skin will come off. In case you run into this situation, stay calm, arrange for some hot water and pour over the part in contact with the metal. As the skin gets warm and the ice melts, it will come off easily.
Keep yourself warm:
Keep your self warm and protected from the cold weather. We as tourists are not used to such harsh cold so take extra care. If the bedding is not keeping the cold out, let your hosts know and arrange for extra blankets. Do not go wandering out in the open without putting on several layers of clothes, gloves, socks and a cap. If your hands get cold and there is no fire nearby, try rubbing them together for as long as it takes. Same logic applies to your feet. If they get cold, try jumping in the same spot for a while. If your entire body starts to feel cold and there is nowhere you can go get warm up, try running for a little while.
Let your family know:
With all said and done, the most important thing to know is to let your family know about your travel plans and the fact that your phone may remain out of reach for several days. Let them know when and where are you planning to be on which particular date and call them whenever you get a chance so that in case something goes wrong, they would at least have an idea of your last whereabouts.
In the next part of this article, I have posted a detailed itinerary that you can follow while traveling to Spiti valley in winters.
I hope this information was helpful. If you have any further questions, please feel free to ask in the comments section below and I would be glad to answer..