No one can deny the fact that a trip to Spiti valley is no easy feat. True that the journey may not be as taxing as a Ladakh trip but it still demands careful preparation, time, and is no less demanding. Acute Mountain Sickness, bad roads, accessibility of the areas, high altitude passes are challenges that you will face even while traveling to Spiti valley. Your planning for the trip ahead becomes even more important when you are thinking of visiting Spiti valley with senior citizens or children; or to make it a family trip. There are several aspects of the journey which then you will have to pay close attention to; that I will cover further in this article. Right from your itinerary, to the places you are stopping at, to the distance you are covering in a day, everything will have to be carefully paid attention to.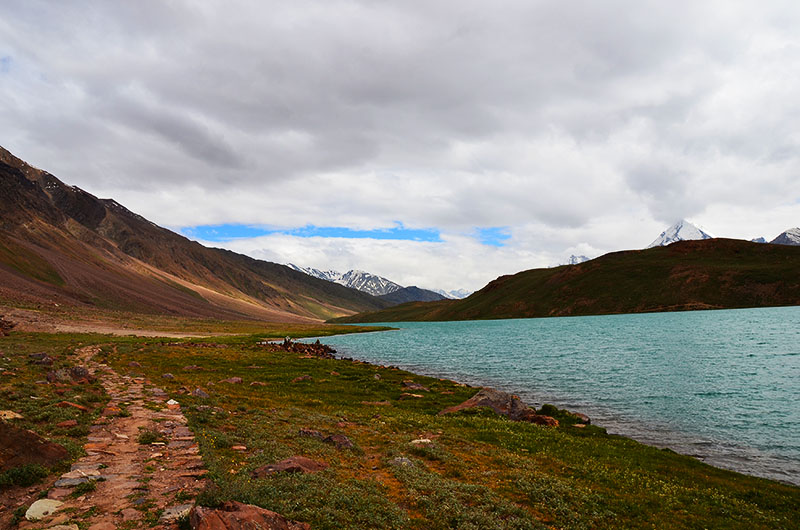 Mentioned below are a few tips on how you an plan your journey for the better. If after reading the article you have any further questions, please feel free to comment and ask. I am writing this article from the point of someone bringing their parents or other senior family members along; but if you are a senior citizen yourself, the same set of rules will apply.
Also read: How to Plan a Trip to Spiti Valley – A Complete Travel Guide
Consult a Doctor
This is of utmost importance and should be your first step. We all know that old age has its own set of challenges, no matter how healthy you claim to be (and I do not mean any offense to senior citizens by it). People often ask me if they could bring their parents along to Spiti; and then they list down the medical problems their parents have. I as a matter of fact have received similar queries from senior citizens themselves. This is not right. You cannot get over the web and try to Google for this information. These are some serious questions, which if not answered seriously, can have some serious implications.
So before you went to Spiti, please consult a doctor. Discuss any past medical history and take their advise on whether or not it was OK for you to be traveling to Spiti valley. Things like high or low blood pressure, pain in joints, sleep changes/disorders are some of the common old age ailments; which may not sound too threatening while you are at home; but can become a hazard when you are in the middle of nowhere.
Also read: How to Handle Acute Mountain Sickness in Spiti Valley
Plan from Shimla Side
Acute Mountain Sickness will become your first concern here. The only sure shot way against AMS is to make sure that the increase in altitude is gradual with plenty of rest in between. If you go via Manali, then one day you are in the plains and by evening you are in Manali at 2000 meters. The next day, you cross Rohtang and Kunzum and bring your bodies to almost 4000 meters at Kaza. The gain in altitude here is double and that too within a matter of hours. This is bound to trigger the symptoms of mountain sickness; especially for senior citizens.
On the other hand, if you went via Shimla, it will take you at least 3-4 days before you would make it to Kaza. The increase in altitude via this route will then be gradual and spread over a few days. This will prevent your family members from suffering high altitude sickness. If you want to cover Manali route as well, you can chose it for your return journey home. By then all your bodies would have acclimatized to high altitude; and it will not be a problem traveling on this stretch.
Also read: How to Travel to Spiti from Shimla
Do not Stay at Chandratal
Camping at Chandratal is one of the primary attractions of Spiti trip but with senior citizens, I will really not recommend staying here for the night. The first reason behind this is that this is the highest altitude place on Spiti circuit; and you are most likely to suffer from mountain sickness here. Second is that this is the remotest place on the route where you are actually in the middle of nowhere. Third is that there is no hotel to stay here and you will be spending the night in a tent. Last but not the least is that the road to the lake is always bad at its best.
So if you were staying here for the night and a medical emergency arose, you really got nowhere to go to. Nearest hospital will be at Kaza which is at least 5-6 hours away through some extremely bad and dangerous at night roads. Please think carefully and make a calculated judgement on whether or not you want to stay here for the night.
Also read: How to Plan a Trip to Chandratal
Avoid Camping in General
I know, camping sounds great fun; and there are plenty of places on Spiti circuit where you can either pitch your own tent; or looking for a camping site. With all said and done however, the fact remains that it is still a tent you are spending the night in, and in most cases, will probably be sleeping on an uneven ground. Bedding may not be proper even, forget about comfortable. There will be no attached washroom facility as well. Put all this together and it is not really an ideal situation for an elderly person. I will recommend that you stay at hotels for the complete trip and plan to camp some other time when you are traveling with friends.
Also read: Where can you Camp in Spiti?
Do not Rush through the Journey
Do not plan your trip in a way that you are spending most of the time on the road. An ideal duration for completing the Spiti circuit in a relaxed manner is a minimum of 10 days. You need to consider in the fact that the roads in Spiti are notorious to be among the worst ones. So not is not really the distance that should consider. Overall, do not plan to travel more than 150 kilometers per day and plan your itinerary accordingly.
Also read: Shimla to Spiti Itinerary – A Detailed Travel Plan
Ailments
I am not a doctor and have no knowledge in this field but if you are suffering from a respiratory disease then think twice before making this trip. Carrying an Oxygen cylinder will then be a must for you. If you are suffering from a coronary heart disease, I must strongly urge you to not make this trip. A doctor however will be a better judge so please consult one.
Things to Carry
Your clothing must be carried in layers. What it necessarily means is that do not carry all heavy woolens. Bring clothes that can be worn on top of each other in layers. Temperature can fluctuate highly in Spiti between Day and Night, Sunlight and Shade, high altitude vs lower areas; so you may have to keep adjusting your clothes accordingly. A heavy windproof and warm jacket is must. Make sure you are carrying something to carry your head and neck with as well. Woolen gloves and socks will be of great help.
Also read: Clothes for Spiti Trip – What to Pack?
Once you have consulted your doctor and have their OK to travel to Ladakh, please ensure that you are carrying all of your prescribed medicines. Some other basic medicines for headache, vomiting, upset stomach etc will be of huge help while staying at places like Pangong. Sun is really harsh up here so please make sure that you carrying a good sunblock lotion; the highest SPF you could find. Cold creams, lip balms, sunglasses are some of the other essential items.
Spiti Valley with Senior Citizens
I hope the information above was of help. If you have any further questions; or need any further help to plan your trip to Spiti valley; please feel free to ask in the comments section below; or at our Community Forum; and I will be glad to answer.