When you start packing clothes for Spiti Valley Trip, your packing will have to be a little more comprehensive than it would be if you were going to any other place. For example, if you were going to a beach; you would already have an idea about the kind of clothes you would need there. The same concept applies to a hill station. You just pack some clothes according to the climate of that place and you are done. This, however, is not really that easy when visiting a place like Spiti.
The biggest reason behind this is the unpredictable weather of Spiti Valley. What clothes to wear in Spiti will not only depend on the month of your travel but also on time of the day and place that you were at. The climate of the valley is tricky in that way. For example, in July, Kaza will definitely be very warm in the day but Chandratal will still be freezing. There is also a tremendous change in the temperature between night and day.
Also read: How to Plan a Trip to Spiti Valley – A Complete Travel Guide
So in order to handle the change in the weather and the temperature, you need to pack clothes in layers. This will make sure that you are not feeling either too cold or hot and are comfortable throughout the day. Read on to find out more.
What to Wear in Spiti Valley
The reason I posted this picture is to show that during the day; you can easily walk around wearing just a half sleeve T-Shirt. I was, of course, wearing a heavy windproof jacket while riding the motorcycle; but the moment I stopped I would take off the jacket because it was so warm to stay in it.
Spiti is a cold desert so you need to carry clothes that can protect you from the cold. But at the same time; you also need to comprehend the fact that you cannot stay in heavy woolens all the time. Sun is really harsh up there; to the extent that it will not just tan but burn your skin if you were not careful.
Stand in the sun for a little while, and you will immediately reach out for the shade and get rid of your heavy jacket. By evening, however, you will be putting on your warmest clothes along with the monkey cap and gloves. Such can be the fluctuation in temperatures here.
While Spiti remains accessible throughout the year from Shimla; most of the tourism here still happens from June till September when roads from both Shimla and Manali side remain open. The weather during this time, in summer, remains pleasant enough. Days will be moderately warm while nights will indeed be very cold. However, the temperature will rarely reach an extreme level in these months.
A lot of people travel during the rest of the year as well, some making a winter trip to Spiti valley. What clothes you will carry in summer will be entirely different than what you will need for a winter trip. A lot of it will also depend on the activities you had planned for the trip as well as your mode of travel.
Clothes for Spiti Valley in Summer
When traveling to Spiti in the months of summer, the trick is to pack clothes in layers. What it necessarily means is to pack clothes that you can wear on top of one another as you start feeling cold, adding layer over layer until you were comfortable. If you started to feel warm, then you can remove a layer or two according to the temperature.
For example, pack one heavy jacket and then a few light woolens and lots of regular cotton clothes. During the day, you can comfortably walk around in cottons and a jacket but can then add layers of woolens towards the end of the day and at night.
You must not bring all heavy jackets or woolens because then you will just be feeling warm all the time.
Below is an example of what you can pack for clothes for Spiti Valley in Summer.
Multiple layers in the form of Cotton Shirts, T-Shirts
Regular Jeans / Trousers
Light woolens
Regular Socks
Sports shoes with good grip
 Regular Cap or Hat
Sunglasses
For your peace of mind, you can pack a pair of thermals as well but you will most probably not need it. Pack thick trousers, mostly jeans and avoid anything light. Try to pack all full sleeve shirts or T-Shirts and avoid half sleeves. I know I am wearing a half-sleeve T-Shirt in the picture above but I just used that for riding with a thick jacket on.
You must not pack clothes that are too tight because then you cannot put them on together on top of one another. The information above will apply for a trip from May to September.
Clothes for Spiti Valley in Winter
In the winter season, Spiti gets buried under a thick sheet of snow and temperatures dip to sub zeroes. Water freezes everywhere, including in the taps and nights get extremely cold.
When planning a winter trip to Spiti, your clothing all has to be heavy woolens and warm clothes. While packing your bags, ensure that you are putting in the following.
Thermals
Heavy Woolens
A Heavy windproof Jacket
A Fleece Jacket
Waterproof Shoes
Woolen Socks
Woolen monkey cap or Balaclava
Muffler
Sunglasses
Warm Hand Gloves
You must keep yourself warm and protected from cold winds. Carry warm but light thermals that you can wear while sleeping as well. This list will apply for a trip between October to April.
Also Read: Spiti via Shimla or Manali – Which is Better?
Clothes to Wear in Spiti in Monsoon
Spiti is in a rain shadow area so it either does not rain here at all or rains just a little. But the nearby areas of Kinnaur and Kullu / Manali receive heavy rainfall each year. Sometimes it can rain for days at regular intervals causing landslides and roads to get blocked.
For a trip during the monsoon season, from late June to early September, your packing list will be the same that I provided for the summer months. The only change would be that you should pack clothes that can dry faster, like polyester. It would be absolutely necessary that your jacket is waterproof. If you were traveling by car, then you should also bring an umbrella along.
I will highly recommend bringing waterproof shoes along but if you could not, then keep a pair of rubber sandals handy along with your regular sports shoes.
Also Read: Mobile Network and Data Connectivity in Spiti Valley
Clothes for a Bike Trip to Spiti
Now all of the above will apply if you were traveling by car. But it will all change if you were planning a ride a motorcycle to Spiti. Then your packing would have to be sufficient to protect you from the dust, wind, water, sun and the cold.
The first thing you need to do it to seal your bags entirely. Get a waterproof bag and a black polythene cover. Pull your belongings in the bag, wrap it in the polythene sheet and then rope it on the motorcycle. Do not mount your bags on the bike unprotected.
If you were wearing proper riding gear with a jacket and lower, then you already know what you will be wearing while riding. If not, then take your oldest jeans out and keep it aside for riding. Wear this one pair of jeans every day while you are on the bike. This way, you will not end up dirtying all your trousers and have to carry 5-6 different ones.
Your jacket would really have to be warm and windproof. Also, make sure that your jacket has a hoodie so that you can up the collar to protect your neck while riding. You can take off the hoodie, put up the collar and then wear the helmet. This way you will windproof your neck as well.
You will also need to bring windproof gloves. Thermals may not be absolutely necessary but will come in really handy. At least carry a thermal to wear underneath your jeans so that your legs weren't freezing during the ride.
The rest of your packing will remain the same as I explained above.
Also Read: Which is the Best Motorcycle for Spiti Valley Trip?
Shoes
Getting across a water stream will be a regular affair in the Spiti trip. You cannot afford to get all your shoes wet and taking a bike across the stream barefoot is a risky business.  For this, I will recommend buying a rubber sandal like in the picture below. These are of rubber so they will dry off quickly and cover your entire feet. Whenever there is a water crossing, put these sandals on and take your bike across. Once done, put these back with the luggage and wear your regular shoes.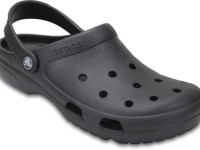 Other Items
Other than the clothes for Spiti Valley, some other items that will be very handy are as mentioned below.
A very important item is some plastic bags to keep wet clothes. This applies especially if you are riding a motorcycle. Your socks, jeans, shoes may get wet and you cannot put them in your bag with other dry clothes without insulating them.
Carry a few pairs of warm woolens socks if you are riding a motorcycle so that you have enough socks to change in case the ones you are wearing get wet at water crossings.
A muffler will come in real handy so it is better to carry one if you can.
Sunglasses are a must for both summer and winter. The glare of the sun on the snow can be quite harsh for the eyes.
Carry a sunblock lotion with highest SPF
In winters, carry both a light pair of gloves and a heavy thicker one. That way, you can put on the lighter ones first and then the heavy ones to ensure that your hands remain warm. For summer, carry a thick windproof one if you are riding a motorcycle. If you are in a car or catching a flight, a nice pair of woolen gloves will do.
Do not even think about carrying shorts, mini-skirts, sleeveless clothes or even high heels for that matter.
Do not carry tight clothes as well. You will be putting on layers of clothes in both summer and winter and tight clothes will become a big problem if you have several layers of them on you.
Important Tips
If you are driving through Spiti in summer, do not worry about carrying too many woolens or warm clothes. Carry plenty of cotton clothes, few light woolens, a heavy windproof jacket and it should be enough.
If you intend to go camping on your own, you will need woolens or warm thermals and a really good sleeping bag for the night. If you are however staying at a campsite, then you do not have to bother carrying anything extra just for camping because all the campsites provide good enough beds and blankets to keep you comfortable at night.
Always keep your woolens or Jackets handy. Even if you are going out for a walk in the afternoon, carry your jacket along even if you do not feel like wearing it.
Carry full sleeve T-shirts if you can because they will also help you fight the sun when you do not have your jacket on in the sun. Sun is quite harsh in Spiti and getting a serious tan or even sunburn is quite easy.
Also Read: How to Handle Altitude Sickness in Spiti Valley
Temperature in Spiti Valley
Last but not the least, below is how the temperature in Spiti Valley trends at an average.
| | | |
| --- | --- | --- |
| Month | Avg Maximum | Avg Minimum |
| Spiti Valley in January | -5°C | -21°C |
| Spiti Valley in February | -2°C | -17°C |
| Spiti Valley in March | 7°C | -13°C |
| Spiti Valley in April | 1°C | -8°C |
| Spiti Valley in May | 12°C | -3°C |
| Spiti Valley in June | 18°C | 2°C |
| Spiti Valley in July | 20°C | 7°C |
| Spiti Valley in August | 20°C | 6°C |
| Spiti Valley in September | 13°C | -3°C |
| Spiti Valley in October | 8°C | -8°C |
| Spiti Valley in November | 2°C | -17°C |
| Spiti Valley in December | -2°C | -20°C |
Clothes for Spiti Valley Trip – Conclusion
In order to summarize it, winter packing for Spiti will require a lot of woolens, thermals as well as down jackets along with insulated socks. Summer packing will involve multiple layers of clothes along with a few light woolens and a thick windproof jacket.
I hope this information regarding clothes for Spiti valley was of help. If you have any further questions, please feel free to ask in the comments section below or at our community forum and I would be glad to answer. If you feel I missed adding a some other must have items in the article above; please feel free to suggest while commenting.