Like previous years, this will remain to be a dedicated post to share Lahaul and Spiti Valley road Status 2021. As the winter progresses and ends, I will continue posting updates on the opening and closing of the routes; as well as the road conditions.
Other than this thread, I will also be simultaneously running a thread on the Community Forum where I will be sharing the most recent pictures of the route. I cannot post too many pictures here on this page otherwise it will just get too heavy.
If you just want to know Spiti valley current road status, then scroll down this page and you will get the desired information. If you would like to get some pictures of Spiti valley road conditions, then I would urge you to check out the Forum Thread.
Spiti Valley Current Road Status = OPEN

The present status of the road to Spiti valley is open from both Shimla and Manali sides. If you want to travel to Spiti in the near future, you can complete the journey in the form of a circuit and cover both ends of the route.
Shimla to Kaza Road Status –

OPEN

Manali to Kaza Road Status –

OPEN

Chandratal Road Status –

OPEN



Rohtang Pass Status –

OPEN



Kunzum Pass Status –

OPEN



Chitkul & Sangla Valley Road Status –

OPEN
Kunzum Pass and Rohtang are both on the Manali Kaza route; and both these passes are known to receive heavy amount of snow each year. Due to this, the entire Manali – Spiti Valley stretch remains buried under snow in winter season.
Chandratal too is located on this stretch and get closed from late October to early June. From Shimla side however, only the road from Karchham to Chitkul via Sangla Valley remains closed until March; rest of the route remains open throughout the year.
Update February 2nd



Spiti Valley was closed for tourism throughout 2020 due to the COVID situation. The locals have now decided to reopen the valley for tourists. The only places that are still off-limits are the Kibber village and the wildlife sanctuary.
The work to clear snow from Kunzum Pass will commence in early March. The expected date of opening of the Manali Kaza stretch as of now remains to be early May.
From Shimla's side, the road is open and you are free to travel. There have been no major road blocks in winter this year.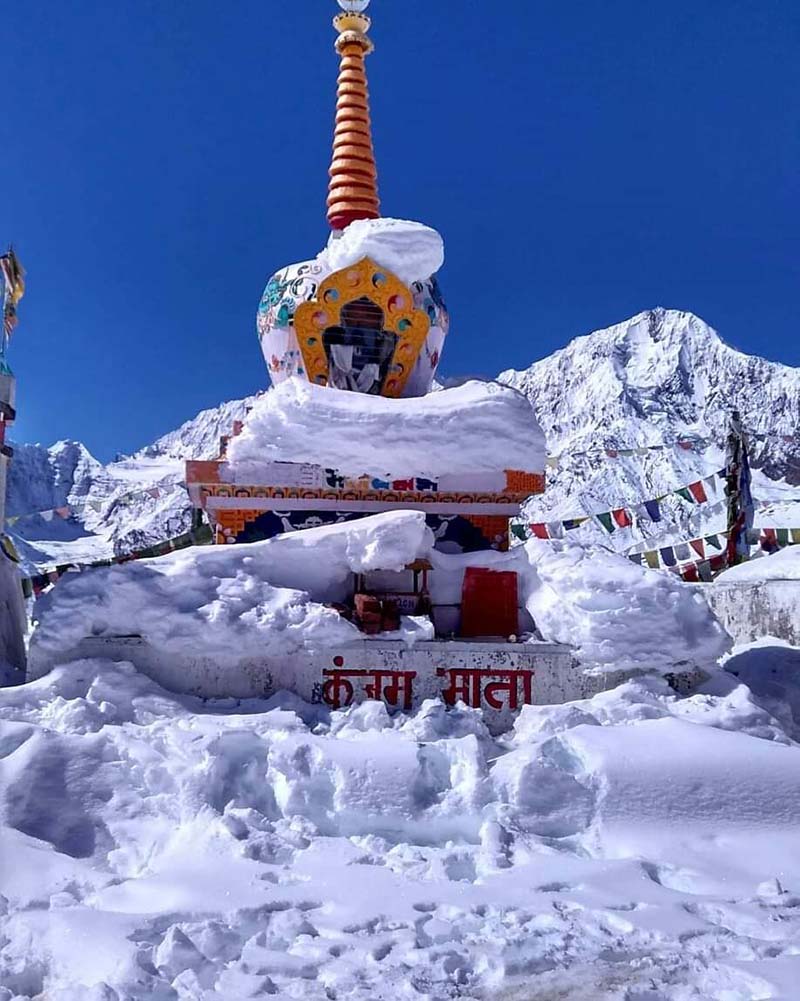 How to Plan for your Trip to Spiti?
If you are planning a trip on Spiti circuit anytime soon in near future, then continue checking this blog post or the Forum Thread for recent updates. Meanwhile, take a look at the articles below that I am sure will be of help in planning your trip to Spiti Valley.
The list above are a few which I believe are must know for anyone heading towards Spiti. To get more information like itinerary and budget planning, take a look at How to Plan a Trip to Spiti Valley – A Complete Travel Guide.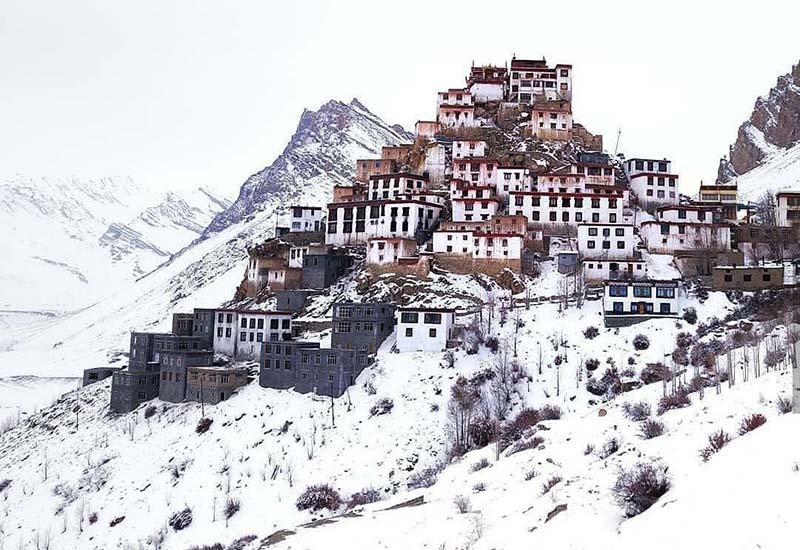 Shimla to Spiti Valley Road Status
Contrary to common belief, the road from Shimla to Spiti Valley actually remains open throughout the year. There could be temporary closure in the winter season if it snowed heavily anywhere on the route. But the authorities clear the snow just as soon as they are able to and restore the connectivity.
So starting from Shimla, you can actually visit Spiti valley at any time of the year. The only catch is that between November to May, you will have to keep Chandratal and the entire Manali Kaza stretch off your itinerary.
Chitkul Road Status
The road to Chitkul bifurcates from Spiti Valley highway near Karcham and passes through the beautiful Sangla Valley. This entire stretch as well receives quite a bit of snow each year due to which, it gets cut off from the main highway between November to March.
There have been instances when tourists got stuck in Chitkul and Sangla Valley for several days and had to be airlifted out (there have been casualties as well). So if you wanted to include Chitkul in your itinerary, I will suggest planning a trip after April only.
Manali to Spiti Valley Road Status
As a tourist, consider the road from Manali to Kaza as closed for this year. I would strongly advise against risking a journey on this stretch now. Blizzards and sudden heavy snowfall in this area are way too common.
Do not forget that you will also be crossing two high altitude passes to get out and if that did not happen, you will be stuck for good. There have been instances when tourists were caught in blizzards at places like Batal and Chhota Dhara and had to be airlifted out. And yes, there have been casualties as well so do not take the risk.
Kunzum Pass Road Status
The status of Kunzum Pass as of today is closed and the road. The estimated date of the opening of the road will be late May to early June in the year 2021.
Chandratal Lake Status
The road to Chandratal from both Manali and Kaza side is closed as of now. It will open around May 10th from Kaza side and after 20th from Manali side. The campsites at the lake however will not be operational until June 10th.
Spiti Valley Road Status 2021 – Conclusion
I hope the information above on Spiti Valley Road Status 2021 was of help. If you have any other questions, or need any other details, please feel free to ask in the comments section below; or at our Community Forum; and I will be glad to answer.