Please note that I wrote this article about camping at Chandratal over 5 years ago. Things and situations may have changed recently. My strong advice would be that you do not just go by my word. Arrive at Chandratal, inspect the campsites and check in to the one you like the most. By means of this article, I meant to share my feedback several years ago and not currently vouching for any particular campsite at the lake.
Of all the places that I have camped at, either in my own tent or at a campsite, camping at Chandratal was probably my favorite one so far. The absolute beauty of the place is mesmerizing. I always urge everyone to spend a night at Chandratal if they are planning a Spiti trip because, in my opinion, the trip remains incomplete unless you have included Chandratal in it.
Camping at Chandratal
There are several campsites at Chandratal that you can choose from. Up until some time ago, the closest campsite was barely located at a distance of less than 1 kilometer but recently, owners were asked to move at least 3 kilometers away from the lake in order to keep the ecology safe.
Chandratal is the lake from where river Chandrabhaga originates so it is safe to assume that the lake has its own importance as well as beauty.
I am not saying that the other campsites are bad but my favorite one would be Jamaica's camps. I first met Jamaica during my first visit to Chandratal where I met him and stayed in his camp.  There are several reasons for which I would always prefer to stay with him whenever I visit Chandratal, some of which I will cover below.
Camps
On a high altitude place like Chandratal where the nights are freezing cold, it becomes of utmost importance that your tent is of superior quality, capable of withstanding the high cold winds and keeping you warm at night. Even a single opening in the tent is enough to give you a sleepless night. Jamaica's tents are pretty comfortable in that manner, of good quality and quite spacious.
Comfort
He will provide you with good comfortable beds and blankets to keep you warm and cozy at night.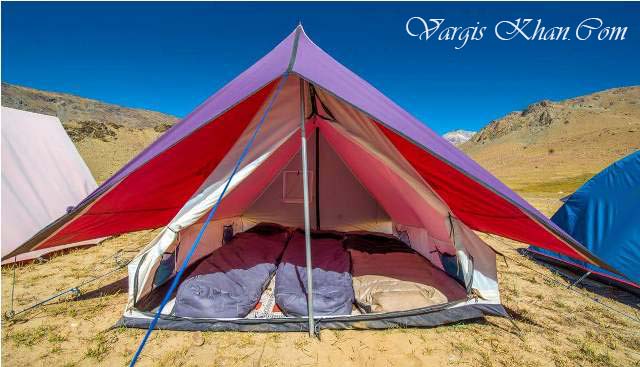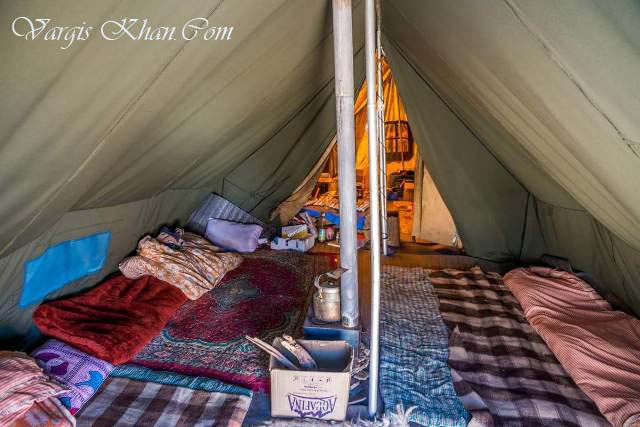 Location
It actually applies to all the campsites here and pretty much is the same for everyone. I will post a picture and let it do the talking.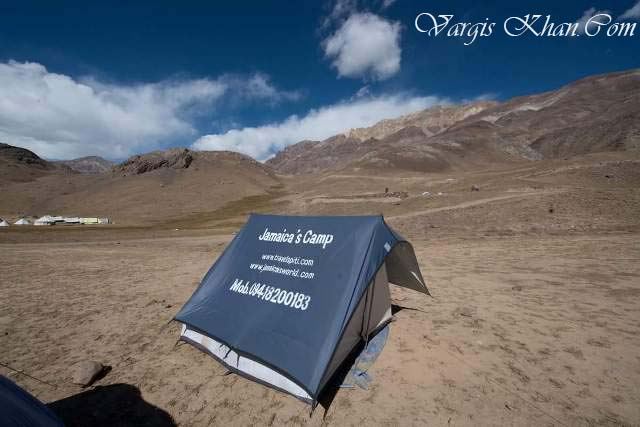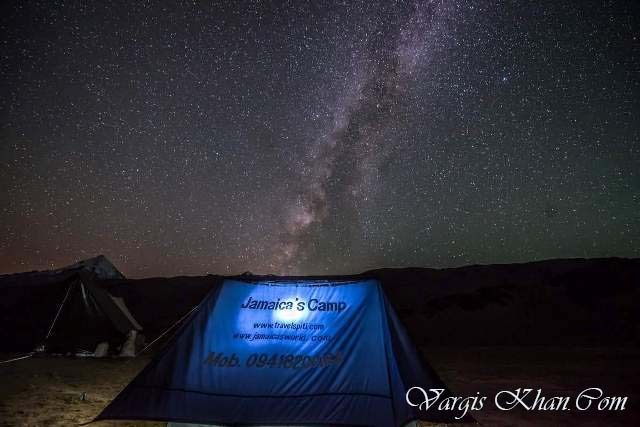 Cleanliness
I know this worries a lot of people and I am saying this based on the queries I received on a daily basis. At Jamaica's however, the camps were quite clean and the beds/blankets we slept in were all washed and clean. If you are someone like me who is a little too concerned about hygiene, I would also recommend staying with Jamaica.
Washrooms
This I believe is another aspect that applies to all the camps here. The aspect of a common washroom is pretty much the same with all the campsites however, even though it is common, washrooms are quite clean and well managed. The facility of running water is also under work and will be available soon.
Water
I know, at a cold place like Chandratal, hot water is a must. Right now, you will get hot water any time you would like it.
Food
Food I must admit was quite delicious. They have their own cooks at the campsites. Non-veg is not really always available but can be if you want to have. If you want to have a drink, that too can be arranged if you just asked Jamaica.
Jamaica
This is probably the best part of the camp. He is a jolly good fellow, quite funny and is a great company. He will create a bonfire for you; will sit down with you; and eat and drink with you like a perfect host. He wouldn't even mind showing you around on his own. He in my opinion is a perfect host.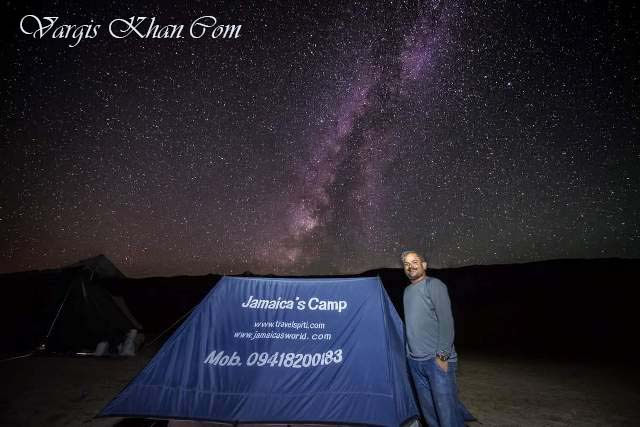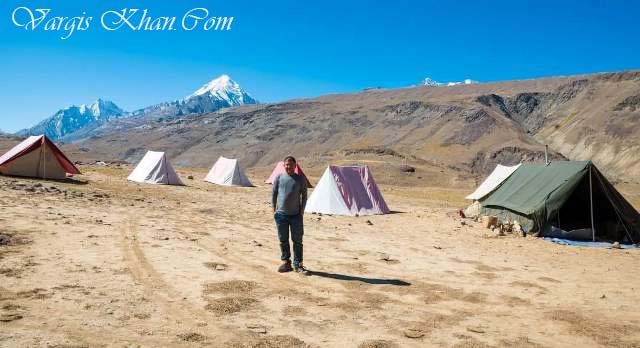 Conclusion
In short, if anyone asks me for a place for camping at Chandratal, I would always suggest Jamaica's camps. If you would like to stay there, give him a call at 094182 00183 and let him know so that he can prepare. I hope the information above was of help. If you have any questions or need any other details, please feel free to ask in the comments section below, or at our Community Forum, and I will be glad to answer.