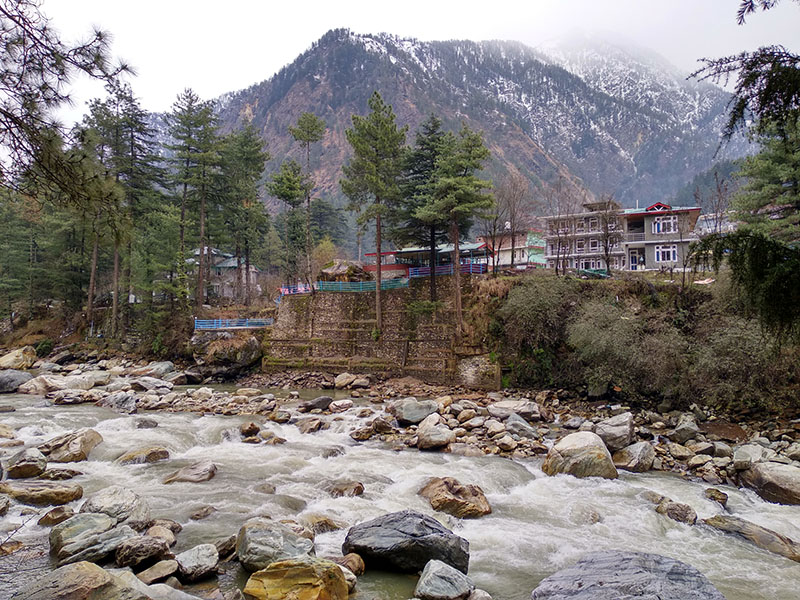 When it comes to Himachal Pradesh, there is no paucity of picturesque places. It is home to some of the most popular tourist destinations in our country. Kasol is one of them. When you talk about a trip to Himachal, Kasol is one place that always pops in everybody's list.
Kasol, a small tourist resort tucked away at a mild altitude of 1500 meters in Kullu district, is one of the most prominent places of Himachal. The natural beauty of Kasol is second to none. Earlier, Kasol and Parvati valley used to be one of the more unexplored places in Himachal. But over the years, as the people discovered its tourism potential, the tourism-related businesses increased exponentially.
One of the primary reasons why Kasol is so famous, or rather I would call infamous, is due to the easy availability of hash. But of course, Kasol has much more to offer. It is a haven for trekking enthusiasts and acts as a base for a lot of several high-altitude treks. Kasol emanates a hippie vibe as there are plenty of solo travelers, backpackers, slow travelers exploring Kasol, and areas around Parvati valley in general.
About Kasol
Kasol is a small town (or village) located in the Parvati valley of Himachal Pradesh. It is located at a distance of 30 km from Bhuntar 76 km from Manali and about 270 kilometers from Chandigarh.
Kasol is often termed as 'Mini Israel of India'. The culture of the town is a mix of Israeli, hippie, Himachali, and Indian overall. The food you get here is a mix as well and deliciously amazing. It also provides access to some of the other popular destinations of Himachal like Malana, Manikaran, Tosh, Chalal, and Kheerganga. It also acts as a base for the famous Pin Parvati pass trek.
The weather of Kasol remains pleasant for most of the year. Put all of these together and you have a small town that is immensely popular and favored by all kinds of tourists. From a backpacker looking to get high to an adventure enthusiast to a family out on vacation, Kasol has them all.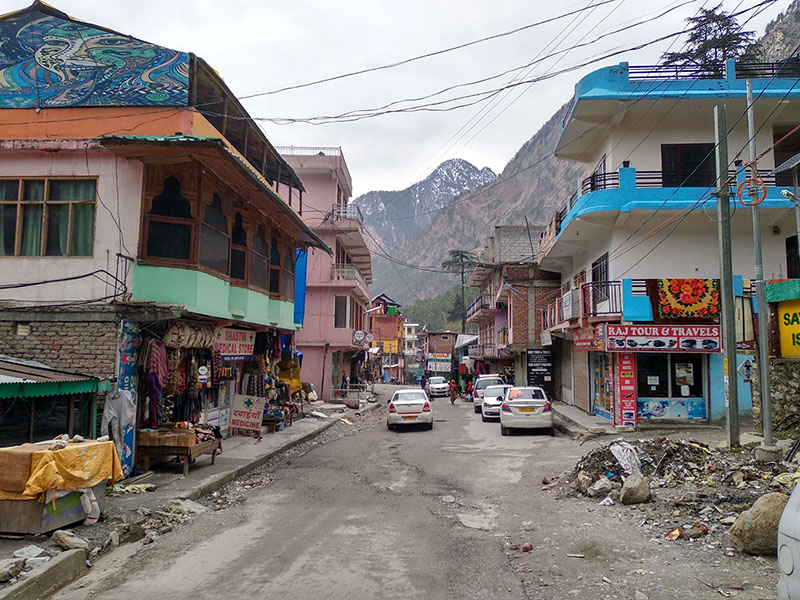 How to reach Kasol
Reaching Kasol is not difficult at all. The connectivity from North Indian cities is fairly decent. Even though there is an airport fairly close to Kasol, people seldom travel by Air due to limited flights and expensive airfare. There is no Major railway station in Himachal that is close to Kasol. The nearest railway station is in Chandigarh.
I will first talk about how you can get to Kasol by road. For this part, in order to explain the route, I will assume Delhi as the starting point.
How to reach Kasol from Delhi by Road
Starting from Delhi, the route of the journey will be like below.
Delhi – Karnal – Ambala – Chandigarh – Bilaspur – Sundernagar – Mandi – Aut – Bhuntar – Kasol
This entire journey will be of about 520 kilometers and will take you anywhere between 12 – 14 hours. From Delhi, you will follow NH1 until Chandigarh and then take the road towards Kiratpur Sahib via Rupnagar.
The hilly region will start after Kiratpur Sahib and you will gradually start to gain altitude. The journey until Mandi will be a troublesome one because of the heavy truck traffic on this route.
After Mandi, it will turn into a pleasant drive. You will cross Mandi, Sundar Nagar, and Aut Tunnel on the way and arrive at Bhuntar. From Bhuntar, leave the Manali highway and take the road towards Kasol which is about 30 kilometers from here.
Getting to Kasol by private vehicles or self-driven cars is easy. You can easily navigate using Google maps; just don't forget to take the diversion to Kasol from Bhuntar.
By Bus
Most of the people traveling to Kasol generally start from Delhi or Chandigarh. There are a lot of HRTC, HPTDC, and private Volvos going towards Manali from Delhi and Chandigarh, overnight as well as throughout the day. Not just Delhi and Chandigarh but Manali has a large number of buses traveling to it from every city nearby. It is one of the most visited hill stations of our country and tourist inflow here never stops.
Just pick any of these buses and hop on. In my opinion, an overnight bus is the best deal. But do not go all the way to Manali. You must get down at Bhuntar.
From Bhuntar, the road to Parvati valley bifurcates. Once you are Bhuntar Bus stand, you can board any bus going towards Manikaran and get down at Kasol. The first bus is at 7 AM and then on an hourly basis after that. The fare per person for Kasol is Rs. 30.
Local buses are cheap and available throughout the day at regular intervals. There are a couple of HRTC buses from Kashmere gate which go all the way up to Manikaran (Kasol comes before Manikaran). You can ask around at the ticket counter and if there was one available, board it.
How to reach Kasol by Train
The nearest railway station to Kasol is in Joginder Nagar, at a distance of 125 kilometers. This one however is a narrow-gauge track and connected with Pathankot with a Toy train (like Shimla Kalka toy train). The next nearest major railhead is in Chandigarh which is also a better option. Finding a train to Chandigarh will be much easier and simpler as it is well-connected with all the major cities of India by rail.
How to reach Kasol by Flight
The nearest airport to Kasol is in Bhuntar, also known as Kullu Manali Airport. The problem however is that flights to this airport are very limited and often canceled. It will also cost you more. Hence, a better option is to book a flight to Chandigarh and travel to Kasol from there.
But yes, flying to this airport is an option nonetheless. If you were short on time and a flight was available, you can reach Bhuntar airport and go to Kasol from there. You can get a taxi from right outside the airport.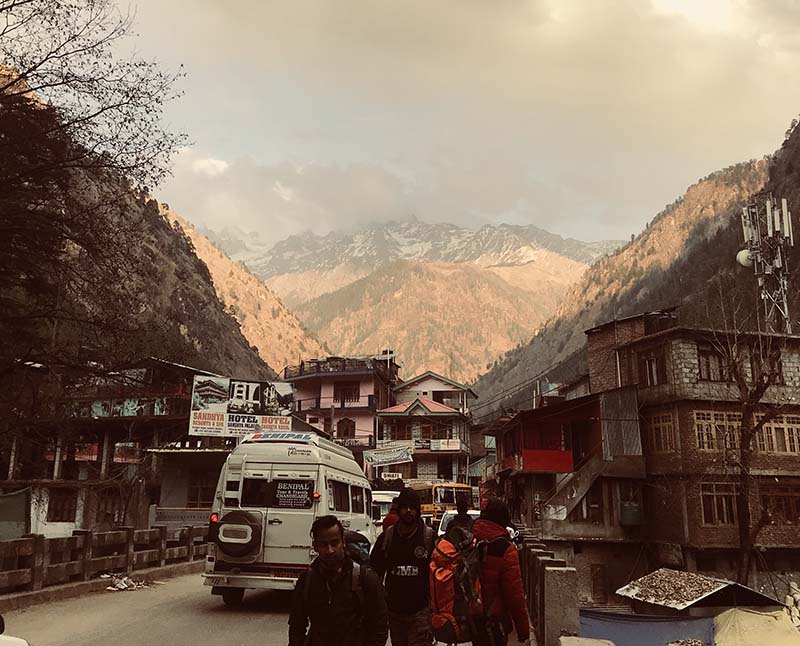 Where to stay in Kasol
There is no dearth of accommodation in Kasol. You get a variety of options like hotels, hostels, guesthouses, and homestays. According to your budget and needs, you can choose a place to stay.
Budget Hotels in Kasol
If we talk about budget places, then as soon as you enter Kasol there are a lot of hotels where you can get a room for Rs. 500. Of course, for most time of the year except for peak tourist season, which is the summer season and the new year period. But generally, you should have no problem finding a place in Kasol at around 500-800. I went to Kasol in the winters and got a decent room for Rs. 500 at Green valley view.
Also Read: Mcleodganj to Triund Trek – A Day of Adventure & Fun
Bit Expensive Hotels in Kasol
The area towards the end of Kasol has a lot of decent hotels and guesthouses. Of course, these are not your typical budget accommodation. There is hotel Sandhya which is a proper 3-star hotel with high room Tariff. Then there are Greenhouse cottages just near Sandhya. It is probably one of the best places to stay in Kasol.
The area here is not as crowded as other parts of Kasol. The riverbank is just a couple of minutes away from here. You can also enter forests in just a couple of minutes. I had a good time while staying at greenhouse cottages.
It was priced at ₹1000 but again due to off-season (late winter), it was quite cheap. But if you have a good budget, then you should stay in the area near the hotel Sandhya. It is quite peacefully around this part of Kasol.
Hostels in Kasol
Cheap hostel dorm beds are one of the reasons why Kasol is preferred by Solo travelers, budget travelers, backpackers. The only major hostel chain is the hosteller in Kasol. But there are other hostels like the nomad's hostel in Choj, but it is a bit away from Kasol. But definitely, you would find a decent dorm bed at ₹300-500 at such hostels. These hostels have private rooms as well.
Best time to visit Kasol
Kasol, like most parts of Himachal, experiences 5 distinct seasons namely Summer, Monsoon, Autumn, Winter, Spring. Of course, each season has its own charm. I personally would recommend visiting Kasol in each season.
Though the best time would be definitely from April to June in late spring and summer and then from September to November in Autumn. Monsoon should be avoided as it rains quite heavily and there are frequent landslides in the area. Trekking during monsoon also becomes a bit perilous.
If you can bear the cold, then there is no better time to Kasol, then winters. Kasol receives good snowfall starting from December end to early February. Snow in Kasol usually makes everything even more picturesque.
Also Read: Kheerganga Trip – A Mesmerizing Experience
What to see in Kasol
Kasol is in itself a tourist attraction of Parvati Valley. In fact, it is probably the very heart and the biggest attraction in the valley. There is not much to see in Kasol as such because it is just a small village.  The natural beauty and the serenity of the place are what attract tourists here all year long.
Other than that, the restaurants of Kasol are also something to look forward to. Because of the overall hippie and Israeli-influenced culture, the food that you get here is truly amazing. You can get some of the best Italian, Israeli, and Tibetan food in Kasol that you ever tasted.
There local market of Kasol is also an attraction in itself. You can buy some small trinkets, handicrafts, accessories, trendy clothes, woolens, fake jewelry, stones, and caps. The Israeli and Hippie touch of the village also reflects on the clothes and items that you will find here.
It is the town of Manikaran that is famous for its hot water springs. But did you know that there is one in Kasol as well, near Chalal Bridge? That is right. If you were short on time and wanted to take a dip in the naturally hot waters, you do not have to go all the way to Manikaran for it. You can do it right there in Kasol.
Last but not least, Kasol is on the banks of River Parvati. There are several places where you can get down and sit by the river. I know it may sound like a cliché but it in fact something that you will greatly enjoy.
Also Read: Places to visit in Malana and Things to Do
Places to visit around Kasol
The short list of places I provided above includes the ones that you can see in Kasol itself. But it does not end here. Parvati Valley offers much more that will make it worth your while and money.
Using Kasol as a base, there are several other places nearby that you can explore.  If you had about a week in hand, you will have a busy schedule hopping from one place to another.
I have covered this topic in another article, Places to visit in and around Kasol and Things to do. Adding information here on all of them would just have rendered this one article endless so I decided to move to a different post. But for a brief overview, below is a list of places that you can visit near Kasol. If you want to get more details, please click on the link above.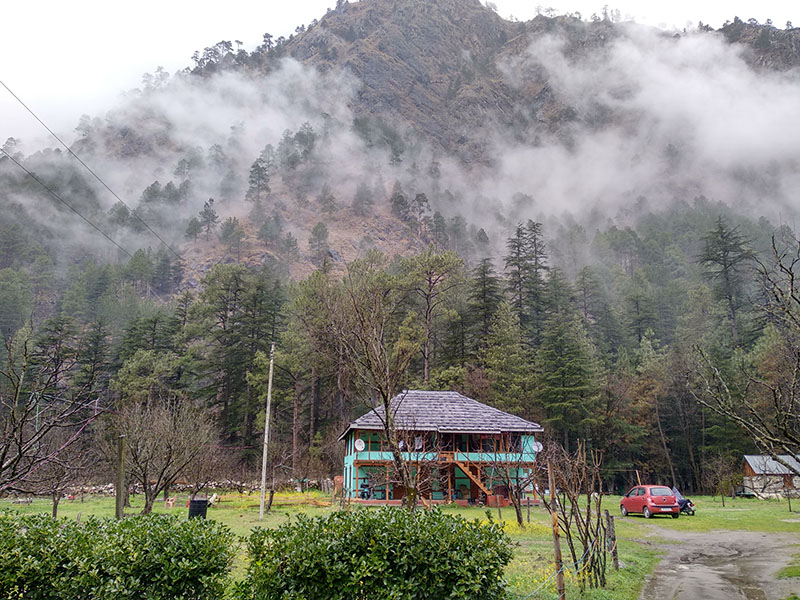 Malana Village
Malana is an ancient village perched at around 2400 m deep inside Parvati valley. The village is best known for its unique customs, its history, and traditions. But most of all, it is the hashish that is grown here that puts Malana on the world map. To know more details on the village and how to get here, please take a look at Malana Village Travel Guide.
Tosh
A trip to Kasol or Parvati valley is incomplete without experiencing the picturesque Tosh. Surrounded by beautiful pin forests and huge mountains, the area around Tosh is straight out of a fairytale.
Kasol and is considered a hippie paradise, and Tosh is no different. Tosh is as hippie as it gets. To know more, please take a look at How to Plan a Trip to Tosh Village.
Manikaran
Manikaran is a picturesque holy town just 4 km ahead of Kasol. It is famous for its Gurudwara and ancient Hindu temples. Taking a dip Hot Sulphur springs is one of the most popular things to do in Manikaran. There is a daily bus available between Kasol and Malana that you can board to visit here. If you wish to, you can even spend a night in Manikaran to explore the place.
Kheerganga
Nothing can get as mainstream as Kheerganga when it comes to places around Kasol. It is probably the most famous beginner trek in Himachal apart from Triund in Mcleodganj. It is a very scenic trail that offers greats views and can be attempted even by absolute beginners. To know more, please take a look at How to Plan a Trip to Kheerganga.
Chalal
Chalal is located right next to Kasol and you can even walk between both the villages in less 15 minutes. It is more peaceful and I think an even more scenic version of Kasol.
These were probably the most famous places around Kasol but there are several others that are equally scenic. Mentioned below is a list.
Rasol
Grahan
Jari
Mateura Jari
Barshaini
Kutla
Kalga and Pulga
Waichin Valley
Nakhtan Village
Rudra Nag Temple
Thakur Kuan Village
Pandupul Village
Odi Thatch
To read about these places in further detail, please take a look at Places to visit around Kasol and Things to Do.
Things to do in Kasol
Other than visiting the above-mentioned places, listed below are some other activities that you can enjoy in Kasol.
Take a stroll in the woods
Sit by the Parvati River
Hike to the nearby villages like Chalal, Choj, Katagla.
Satiate your taste buds with delectable cuisines at the restaurants
Take a dip at hot water springs near Chalal Bridge
Photography
Observe and experience an entirely different kind of culture
Talk to the locals and learn about their lives
Trekking and Hiking around Kasol
One of the best things to do when in Kasol is to trek. Kasol is perfect for avid trekkers and adventure connoisseurs. The landscapes that you get to witness in the upper reaches of Parvati while being on such treks are just otherworldly. Hikes around Kasol caters to everyone, be it a novice hike or an adept trekker.
For beginners, Kheerganga near Barshaini is the perfect one. Intermediates can try out Sar pass trek, Waichin valley, Dev Ropa, Bun Buni pass. Experts can venture on the famous Pin Parvati pass, Mantalai lake, or less explored but not uncommon treks like Sara Umga La, Animal pass trek near Tosh.
Almost all these treks are not navigable during winters. So, the best time to embark on these treks would be towards the end of May and the whole of June and then after monsoon during September and early part of October. All these treks are covered in this blog. So, don't forget to check it out.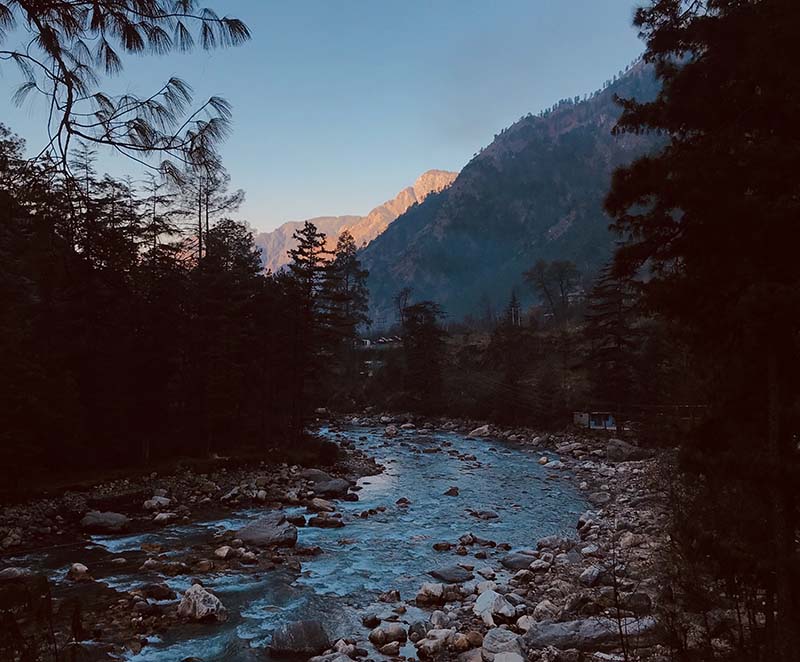 Weather of Kasol
Owing to its high altitude, the weather of Kasol mostly remains cold throughout the year. Summers here are short and pleasant whereas winters can get freezing. Except for the months of May and June, the temperature rarely goes beyond 25°C.
Kasol in summers
May and June are peak summer months in Kasol. Everything is quite accessible in Parvati Valley during summers. The valley is lush green during summers and the weather is pleasant. The average day temperature is around 25 degrees while the night temperature is around 14 degrees.
The landscape appears very vibrant. All in all, it is the perfect time to visit Kasol. All major treks start to open up one by one as the snow melts in the upper reaches. So, hiking activities commence in full flow during summers.
The only downside I feel would be the crowd. People flock from plains to escape the brutal heat. Thus, Kasol becomes severely packed with tourists. Due to the heavy tourist influx, accommodation expense goes up considerably.
Also Read: Triund Trek – How to Plan your Adventure
Kasol in monsoon
Monsoon starts from early July and lasts till early September. During this period, Kasol receives quite heavy rainfall. But the valley is greener than ever. With the whole town shrouded in mist and fog during monsoon, it has a different charm altogether. The average maximum temperature is 28 degrees, and the minimum temperature is 18 degrees.
A lot of beautiful scenery will be lost as the weather is overcast for most of the monsoon. This is one of the reasons why most people avoid going to Parvati valley during monsoons. But for people traveling slow, monsoon would be a perfect time as the Kasol is less crowded and even less expensive.
The only downside I feel during monsoons is trekking. Hiking and trekking can be a bit difficult as the trail becomes quite slippery. Plus, the perennial perils of landslides, flash floods have wreaked havoc in the Himalayas in recent memory. So, one should practice caution while venturing into Kasol at least during August, the peak of monsoon.
Also Read: How to Plan a Trip to Mcleodganj
Kasol in Autumn
Monsoon starts to withdraw from Himachal starting Mid-September. Rains gradually decrease making way for clear days. It might rain a bit in September. But October and November have the least precipitation. September to early October can be a perfect window for some of the high-altitude treks.
While in September, the vistas are still green. Starting October, they turn golden brown. The weather in September is quite pleasant. The temperature gradually plummets starting October making mornings and evenings colder.
In my opinion, Autumn is one of the best times to visit the valley. The weather is clear. The chances of precipitation are minimum resulting in incredible landscapes all around. This makes hiking quite enjoyable. The crowd is less compared to summers making a budget trip possible.
Also Read: Places to visit in Tosh and Things to Do
Kasol in Winters
Kasol experiences winter from early December to early March. It gets really cold during winters as the valley experiences sub-zero temperatures. It snows from late December till early February but it only increases the beauty of every landscape exponentially.
If you can bear the cold, then Kasol is amongst the best places to experience winters. Of course, the valley is all golden brown if it has not snowed for days, but in Kasol, it still seems vibrant with all the snow-capped mountains and forests around.
The only downside of peak winters is trekking. All the high-altitude treks are closed. The hikes to villages like Malana, Rashol, Grahan is still possible. The trail to Kheerganga is also buried in deep snow. But with proper caution and winter gear, these treks are possible. Also, note that a couple of the popular cafes might be closed as there is hardly any crowd during peak winters.
The average daytime temperature would be 10 degrees, while the average minimum temperature would be 2 degrees. Of course, it will even go below zero at night, once the weather clears out after snow or rain. After Early February, snowfall is unlikely. Instead, it will rain whenever the western disturbance approaches the Indian Himalayas.
Also Read: Best time to visit Manali – When to go to Manali
Kasol in Spring
Months of March and April are considered as spring in Parvati Valley and it one of the best times to visit. The temperatures start increasing as precipitation starts decreasing. The mountains are still heavily covered in snow, which makes the scenery quite impeccable. The trees and plants slowly start crawling back to life as the Spring approaches. The landscapes are very pretty in Spring.
Another advantage is the tourist rush is still low. Therefore, you can enjoy a lot without spending too much on the accommodation. As far trekking is concerned most of the treks in the higher reaches are still closed due to a lot of snow.
But a few might start to open up towards the end of April. As the transition happens from winter to spring commences, the frequency of western disturbances also decreases. Therefore, late spring (April) can be one of the best times to visit Kasol.
The average temperature maximum temperature during spring is 18 degrees, while the minimum is 8 degrees. Of course, it will be much lower in case of any western disturbance approaching the region. It may even rain during such storms.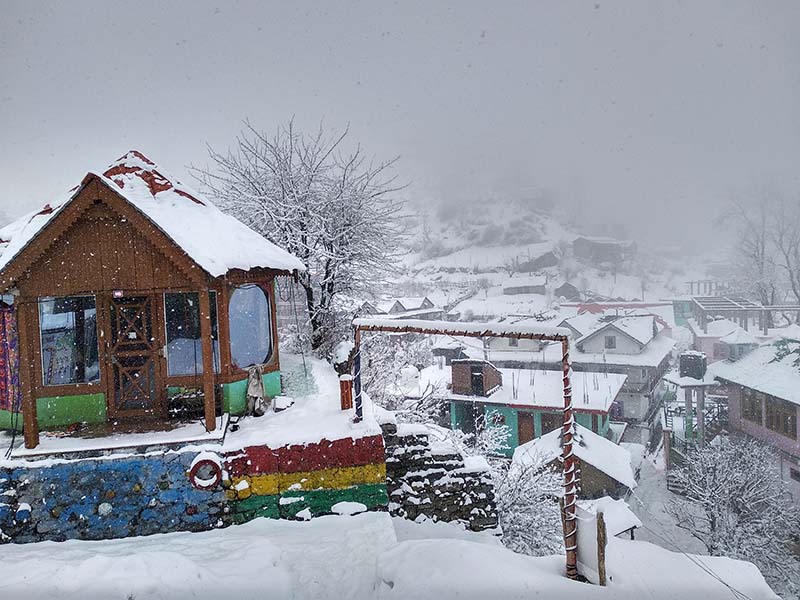 Camping in Kasol
There are a lot of camping spots in and around Kasol. But in my opinion, Chalal near Kasol is one of the coolest camping spots in the entire valley. A lot of operators run campsites near the riverbank in Kasol, Chalal, Choj. So, you can opt for one if you don't want to go through the hassle of setting up tents.
Of course, there are camps at places like Rashol and Grahan, but those are a bit far away from Kasol and you must trek to reach there. During my visit, I had also seen tented accommodation at the new forest rest house in Kasol. There were also campsites set up near Hotel Sandhya and Greenhouse cottages.
Mobile Network in Kasol
MTNL / BSNL has the widest coverage in Himachal but almost all the network operators have excellent coverage in Kasol. You will get full 4g internet with good speed. This will ensure that you're connected with your friends and family all the time. Fast internet also means you can go on with your social media shenanigans.
During my trip in the winter of 2019, I had full 4g coverage on my Vodafone. Even Jio and Airtel work very well in the main town. The network coverage only tends to be a hindrance at far off places like Grahan, Rashol.
Also Read: How to Plan a Trip to Dharamkot
What and Where to Eat
I have been to Parvati Valley a few times and whenever I am there, I make sure that I pick a different restaurant for each of my meals. I never eat at the same place for more than once. That is really the magic of the restaurants of Kasol and the food they serve.
The entire town is home to several hippie cafes. There are so many of them here that it would probably take around three days if you were to cover them all. This is why it is a heaven for foodies. But they are also a bit expensive, to be honest.
The prominent cuisine in Kasol is Israeli and middle eastern. Italian cuisine is quite ubiquitous in the cafes. The thing which remains common across all the cafes is extremely scrumptious delicacies that will surely satiate your taste buds. The famous cafes include Evergreen Cafe, little Italy, Jim Morrison's cafe, Moonlight cafe, Bhoj Cafe, Panj tara Cafe.
But don't worry. There are several other small eateries as well where you will not have to spend a lot on your meals. If you were on a budget, just walk around in the village and you will find several places where you can eat without burning a hole in our pocket.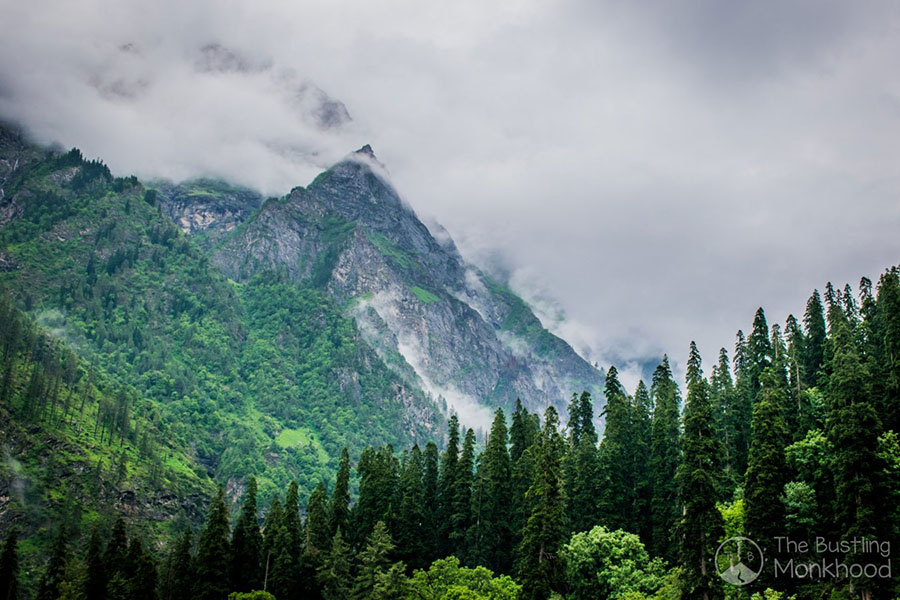 Shopping in Kasol
Yes, you can do a bit of shopping as well but only if you are not brand or quality conscious. Things that you will find here are more like the stuff that you buy from a flea market. The Israeli and Hippie touch of the village also reflects on the clothes and items that you will find here. It is a good place to buy some small trinkets, handicrafts, accessories, trendy clothes, woolens, fake jewelry, stones, and caps.
Itinerary for Kasol
Below is an example of an itinerary that you can follow for visiting Parvati Valley. For this itinerary, I will assume Delhi as your starting point. But even if you were coming from a different city, only the journey on the first and the last day will be different. The rest of the details will still apply.
Day 1: Arrive in Kasol
Day 2: Spend the day in the town. Relax, visit the market, and try a few different restaurants.
Day 3: Make a day trip to Malana. Start early in the morning, trek to Malana, and come back to Kasol by evening. You cannot spend the night in Malana so you will have to trek down.
Day 4: Malana to Tosh. Spend the day in Tosh enjoying the scenery.
Day 5: Tosh to Kheerganga
Day 6: Kheerganga to Kasol. If you were traveling by Bus, you can in fact return to Delhi on this day itself by boarding an evening bus.
Day 7: Return to Delhi
If you did not have 7 days in hand, you can remove either of the days that I suggested. You can also take a look at How to Plan a Weekend Trip to Kasol for a shorter travel plan.
Other Details
Mentioned below are some other details that can be of help in planning your trip.
Clothes to Pack
This will entirely depend on the time of your trip. For the summer season, pack normal cotton clothes and a light jacket for mornings and evenings. If visiting between July to September, opt for clothes that can dry faster. The temperature towards the end of September gets cold so you should bring a jacket accordingly.
If visiting in winter, you will have to bring all heavy woolens, cap, muffler, jacket, gloves, and insulated shoes. You should also pack lip balm and cold cream for a trip in winter.
If you were here in January or February, you may have to walk around in the snow so bring a pair of shoes that can keep the snow and the wet out. For people wanting to trek to Malana or Kheerganga, you should pack trekking shoes that have a good grip.
Medical Assistance
The nearest hospital is either rin Jari or in Manikaran. I could be wrong here but at least I did not notice a hospital in Kasol. I will strongly suggest you bring some basic medicines like for flu, upset stomach, fever, headache, pain relief spray, etc.
Also Read: How to Plan a Trip to Tirthan Valley
Road Conditions
Once you take the diversion to move towards Parvati Valley from Bhuntar, the roads become narrow but it is not terribly bad. I would say the road is good overall with only a few bad patches here and there. The road is all tarred and bad patches are limited to only a few.
During monsoon, there are high chances of landslides. Therefore, the roads may get blocked for a few hours to days. Even in winter, the town remains accessible owing to its lower altitude. Barring a few snowy days, the road will be in good shape. The snow melts away quickly after a few sunny days.
ATM
There is just one ATM in Kasol. Usually, it is functional. But I have heard stories of it not working. Therefore, please take enough cash with you that can last the entire trip. The next confirmed ATM is only in Jari, and there might be one in Manikaran too, but not very sure.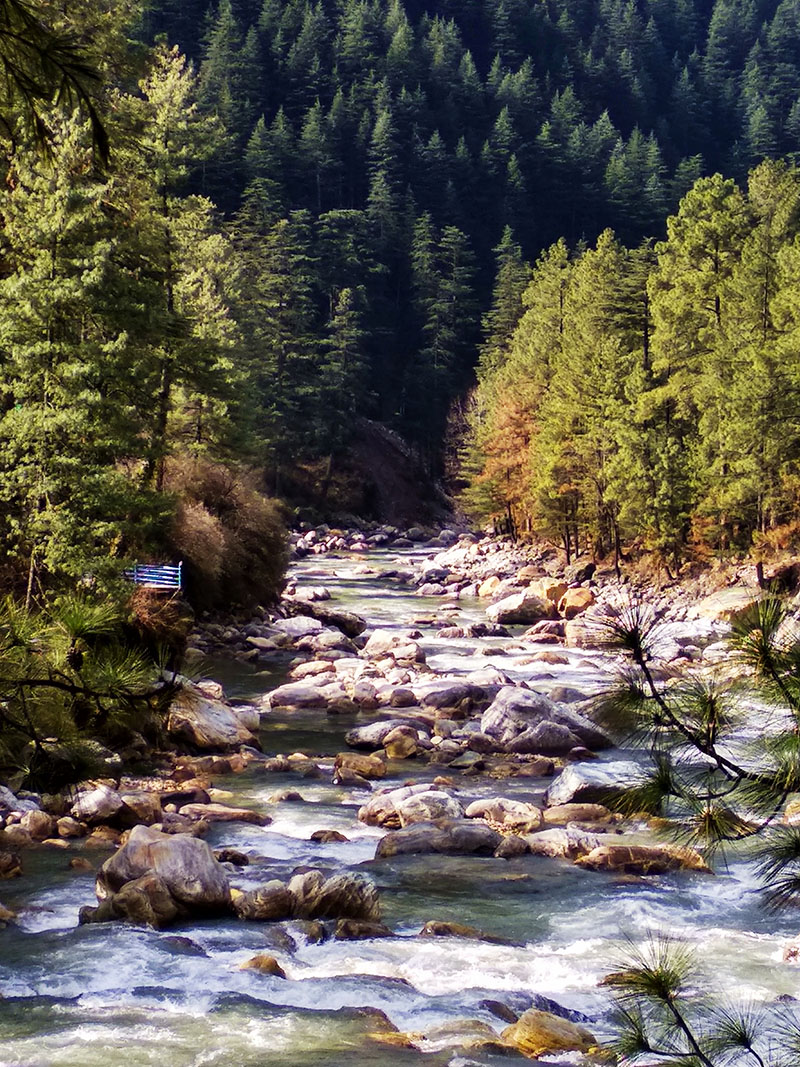 FAQs
Below are some frequently asked questions about visiting Parvati Valley.
Is Kasol worth visiting?
A one-word answer to this question is 'yes'. Kasol is definitely worth visiting. If you like traveling then this is one place that you just cannot afford to miss.
Is Kasol and Kasauli same?
No Kasol and Kasauli are two different places but both are located in Himachal Pradesh.
Is Kasol Safe?
I am not going to lie about it. There have been instances when tourists have died and even gone missing in Parvati Valley. Google about it and you will get plenty of results.  Some of these people have not been found to date.
But I guess this is the case with any place anywhere in the world anyway. You are only safe as long as you keep yourself safe. Thousands of tourists visit Kasol each year and go home safely. As long as you act responsibly and do not risk your own safety then yes, Kasol is a safe place to visit. Below are some safety tips.
Do not go into any unknown rave parties
Do not buy or use hash (or drugs)
Avoid hiking alone on trails that you have no idea about
Do not drink and drive
Do not get too close or step into the Parvati River. Its flow is a bit much to handle.
Stick to main tourist areas. Do not venture out alone to any remove villages in the valley.
Follow the local customs and traditions. Respect the locals and do not get into any unnecessary altercations.
Places like Malana have several rules for tourists and you will be wise to follow them.
Is Kasol safe for couples?
Yes, Kasol is safe for couples. You will find a lot of solo women travelers here as well. But you need to ensure that you are also acting responsibly and steering clear of any troublesome situations.
Is Kasol good for family?
Yes, Kasol is a good place for a family trip as well. May and June will be the best time to plan a family vacation in Parvati Valley.
How much does a Kasol Trip cost?
Kasol is famous among backpackers because a budget trip here is easily possible. For a cost estimate and tips on how to keep your travel under a budget, please take a look at How to plan a Budget trip to Kasol.
How to reach Kasol from Bhuntar?
If you reached Bhuntar by flight, you can get a taxi from the airport itself for a drop to Parvati Valley.
Is Kasol good for Honeymoon?
Yes, Kasol is a good place for honeymoon. The months from January to March will be the best time for a honeymoon visit.
Is Kasol safe for Girls?
Yes, it is a safe place for girls as well as long as you follow the safety tips I mentioned above.
Is Manali better or Kasol?
Manali and Kasol are both equally beautiful places and comparison in this way is hard. You should visit them both. But if you do not like crowded places, Kasol will be better.
Is there snowfall in Kasol?
Yes. It snows in Kasol from late December to mid-February.
Why Kasol is called as Mini Israel?
Kasol is known as mini Israel because of the large number of Israeli people who have been living here for months.
How to reach Kasol from Chandigarh?
The best way to reach Kasol from Chandigarh is to board a Manali bound bus and get down at Bhuntar. From Bhuntar, there are regular buses available for Manikaran that you can board to reach Kasol.
How do I plan my Kasol Trip?
I believe the article above should have answered all your questions.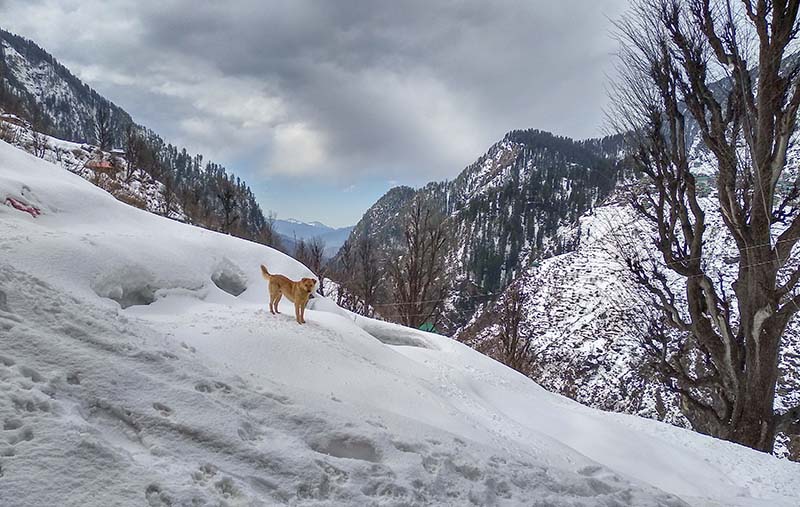 Temperature of Kasol
Below is a chart showing the average high and low temperature of Kasol in the year. The numbers below are in Celsius. But please note that these are just the average numbers and the actual temperature will continue to fluctuate depending on the time of the day and your location. Source: (Wikipedia)
| | | |
| --- | --- | --- |
| Months | Average High | Average Low |
| January | 11 | 3 |
| February | 14 | 5 |
| March | 18 | 9 |
| April | 24 | 13 |
| May | 28 | 17 |
| June | 29 | 19 |
| July | 25 | 18 |
| August | 25 | 18 |
| September | 24 | 16 |
| October | 22 | 12 |
| November | 18 | 8 |
| December | 14 | 5 |
Conclusion
I hope the information that I provided above on visiting Kasol was of help. If you have any other questions or need any further details, please feel free to ask in the comments section below, or at our Community Forum, and I will be glad to answer.