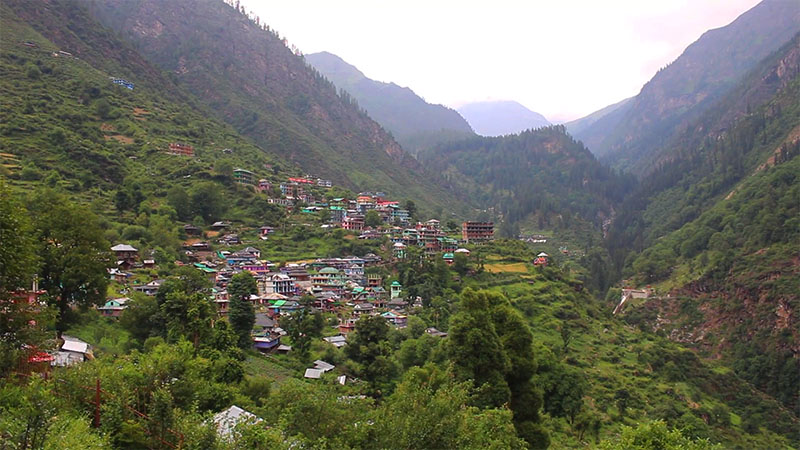 Weekend in Kasol. Is that what you are thinking about where to spend your next Saturday and Sunday? It is a great idea indeed and if planned well, can be a fun couple of days. Read on to find out the best way to plan a weekend trip to Kasol.
Kasol in Parvati Valley has recently been gaining a tremendous amount of popularity. The number of tourists that this small town receives rises each year. Located at an altitude of 1,580 m (5,180 ft), the natural beauty of the place is like none other but it is not just that. A road trip to Kasol really gives a wholesome experience, making it worth every penny of tour money and every minute of your time.
What can you do in Kasol? The list can be endless. You can go sightseeing, trekking, eating out, shopping, exploring, or just relax for a few days. How much can you do on a weekend? Well, you will definitely get to see the town of Kasol but outside of it will depend on a few other factors. Read on to find out.
About Kasol
Kasol is a village located in Kullu district and Parvati Valley of Himachal Pradesh, on the banks of River Parvati. In recent times, it has become a hotspot among backpackers and also acts as a base for the nearby short treks to Malana Village and Kheerganga.
Due to its high altitude, Kasol experiences a good and mild climate throughout the year. Summers here are very pleasant and short and the region receives a significant amount of snow in the winters. The annual music festival held on every New Year's Eve attracts a lot of tourists wanting to celebrate their new year in Kasol.
You will find a lot of Israelis living in Kasol for months due to which it has also earned its nickname of 'Mini Israel'.
Also Read: When is the Best time to visit Malana
Kasol Weekend Trip
Is a weekend trip possible to Kasol? Yes, it definitely is. Do I recommend it? Well, yes if you just want to touch Kasol for a day and come back. No, if your idea is to go sightseeing and explore the place. For that, you will surely need much more than a Saturday and Sunday. Parvati Valley has a long list of tourist places. You can spend an entire week here and still not be done with them all. For a complete list, please take a look at Tourist Places to Visit in Parvati Valley.
How will you plan your itinerary for this trip? It will depend on how you were traveling and from where. For the sake of explaining the journey and the travel plan, I will assume Delhi as the starting point.
Why Delhi? Because this is the farthest that you can be in order to plan a weekend trip to Kasol. Any farther than Delhi and the trip is not possible at all. If you were even closer, like from Chandigarh, then it will give you even more time to spend in Kasol.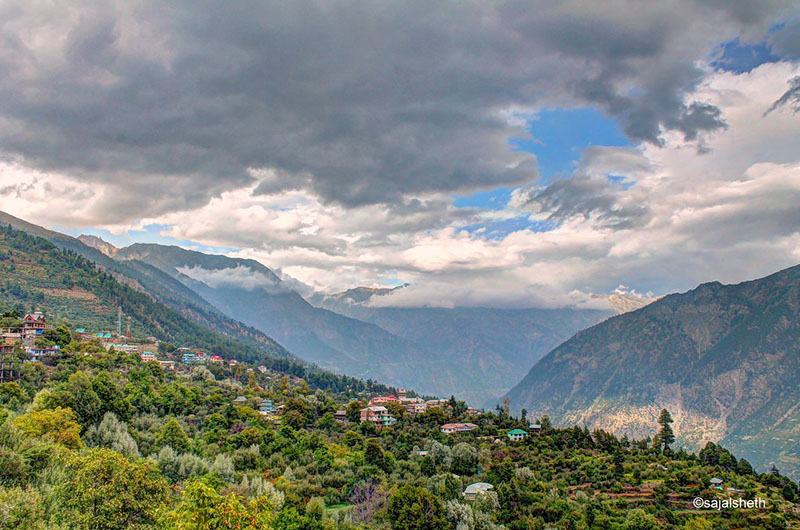 Delhi to Kasol Weekend Trip
Before we get any further in this discussion, there is one aspect that you must consider. If you are thinking that you will go on Saturday and return on Sunday then you might as well give up the idea. Kasol is 500 kilometers from Delhi. If you started by 6 AM, you will reach Kasol by 6 PM at the earliest.
You will spend the night in a hotel and start on your way back on Sunday, spending another 12-13 hours on the road. Rather than a weekend trip to Kasol, it will become a weekend trip in the car.
So in order to make this trip fruitful, you will have to include some part of Friday or Monday. This will give you some time for sightseeing in Kasol.
Your itinerary will turn out to be something like this.
Delhi to Kasol – Day 0
Exploring Kasol – Day 1
Exploring Kasol and Return – Day 2
Below is how you can plan this itinerary.
Delhi to Kasol – Day 0
I call this as Day 0 because I am recommending that you start by Friday evening. An ideal way to plan this journey is to board an overnight bus for Manali. This will drop you at Bhuntar by the morning the next day.
From Bhuntar, there is an hourly bus that goes to Manikaran via Kasol. The first bus leaves at 6 AM in the morning. Just reach the Bhuntar Bus stand and find the next bus for Kasol. If not a Bus, you will easily find a shared taxi for Kasol from the bus stand itself.
There are several buses available for Manali from ISBT Delhi, operated by HRTC, HPTDC, and other private tour companies. You should opt for a Deluxe or Luxury bus because then you will be able to sleep comfortably for the night on your way to Kasol. This way, you are already in Kasol right at the start of your weekend and have the entire Saturday to explore the place.
Also Read: Trekking in Parvati Valley – A COMPLETE Travel Guide
Exploring Kasol – Day 1
You will arrive at Kasol in the morning. Check in to a hotel, freshen up and decide how you want to spend the rest of the day. There are a couple of options around it. The first is that you spend time in Kasol itself. Relax in the hotel walk around in the town and enjoy the numerous cafes.
The cafes in Kasol are quite an experience in itself. There are quite a few of them here and they serve different kinds of foods. The location of some of the cafes too is quite charming. In fact, you can just sit at a café for hours chitchatting with friends while enjoying delicious food.
Another activity that you can do is to hike to Chalal Village. Spend the first half of the day in Kasol, have lunch and then go to Chalal for sightseeing. It is about 2 kilometers away from Kasol. You cross the suspension bridge over the Parvati River and walk for about 20-30 minutes to arrive in Chalal.
Chalal is a more offbeat version of Kasol. A lot of people who find Kasol crowded would prefer to stay in Chalal instead. There is no road here and the only way to reach is on foot. This means that you will never find too many people around here. In my opinion, it is also way more scenic than even Kasol really.
There are a few cafes in Chalal as well that you can spend time at and enjoy good food. There are also a lot of guesthouses and homestays here that will cost you much less than Kasol. So if you could not find a hotel that fits into your budget in Kasol, hike to Chalal and look for an option here.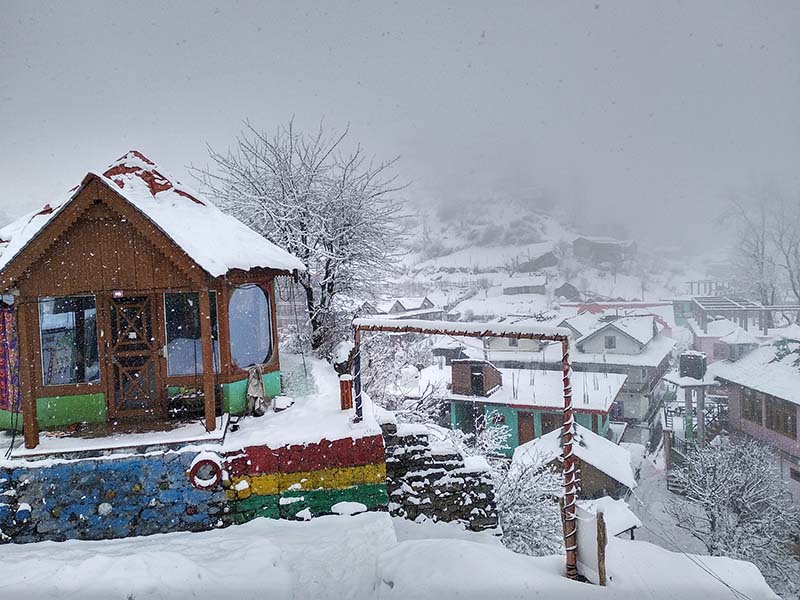 Exploring Kasol and Return to Delhi – Day 2
The idea for today is that you spend the day in Kasol and catch a bus back to Delhi by evening. How you spend the day entirely depends on you. I will suggest a few choices.
Spend time in Kasol and do a little shopping. You will find a lot of trendy items here, thanks to the Israeli and hippie culture. You can buy printed (or plain) T-Shirts, Shirts, caps, pullovers, jackets, or other souvenirs like fake jewelry, handicrafts, stones, and other trinkets. Exploring some more restaurants after shopping will be another thing to do.
You can hike to Malana village as well but ensure you get an early start from Kasol for this. You will reach Malana gate by road, walk to Malana, and return to Kasol by evening. This will easily eat up your entire day and you must plan it according to your return bus timings.
Another village that you can visit is Tosh. This will actually be easier than Malana because there is a motorable road that takes you all the way to the village. You can either hire a cab from Kasol or catch a Bus that can drop you at Barshainin. From Barshaini you can either go by cab or you can just walk on the motorable road to Tosh which is just 3 kilometers from where the bus would drop.
You can also plan a visit to Manikaran, best know for Gurudwara Manikaran Sahib and the hot water spring. You can get a cab for it from Kasol or board the hourly bus from Bhuntar for Manikaran that passes through Kasol.
Trekking
These are just some of the best options to spend this day. Trekking in Parvati Valley will not be possible to any other place. It will require you to have at least 2 more days. Of these, my personal favorite will be to go to Tosh Village. If you do not mind the entire day walking, you can also plan Malana village for this day.
Return to Delhi
From Kasol, either look for a shared cab or a bus back to Bhuntar by evening. It will be easy to find a bus back to Delhi and you can just sleep on your way back home. It will drop you back at ISBT Delhi by the morning of the next day.
This is how a typical weekend itinerary will look like. If you have a day more, you can pick either of these places and plan it for your third day. If you have to be back in Delhi on Sunday itself, skip the sightseeing on Day 2 and catch a morning bus back from Bhuntar.
By Car or Motorcycle
For a weekend trip, I will recommend traveling by Bus because it gives you the flexibility of catching on your sleep and relaxing while traveling. If you went by your own car or motorcycle, you will be driving for 12-13 hours both sides and will be way too tired for any sightseeing in Kasol.
For a privately owned vehicle, the trip must be planned for 3 days, like mentioned below.
Delhi to Kasol – Day 1
Sightseeing in Kasol – Day 2
Kasol to Delhi – Day 3
You will start on a Saturday morning and will arrive in Kasol by evening. Day 2 can be spent in any of the ways that I have mentioned above and you will journey back to Delhi on Monday.
Also Read: Kasol and Kheerganga Trip – A Mesmerizing Experience
2 Days Trip to Kasol
A friend of mine did a bike ride on Saturday and Sunday. They went to Kasol on Saturday and returned on Sunday. If this is what you were thinking then I must strongly advise you against it. This will just be a bike ride of 2 days and not a trip to Kasol. You will get there by evening, spend a night in the hotel, and be on your way in the morning the next day.
You will not spend any time in Kasol, won't go sightseeing. So in a way, you were never really there. You might as well have stayed at a hotel in some other place and it would have served the purpose equally well.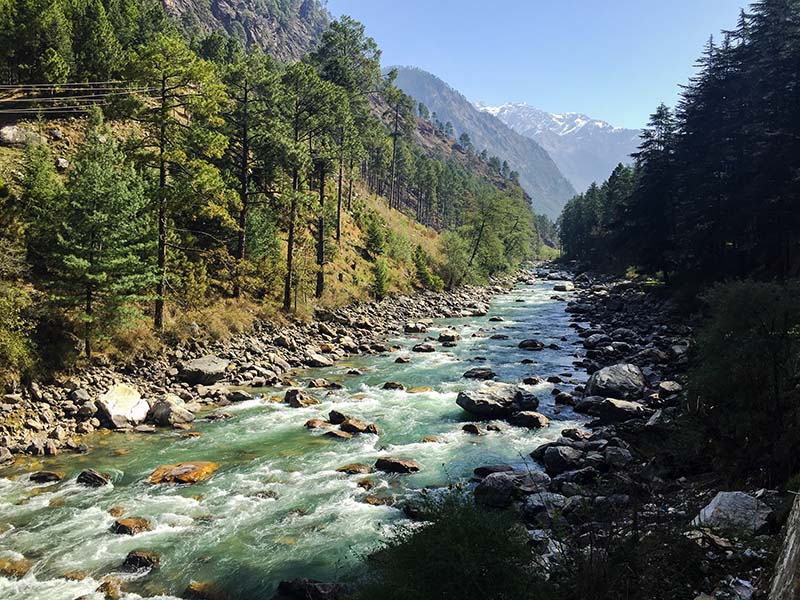 Best time for a Weekend Trip to Kasol
Kasol remains open for all 12 months and a weekend trip is possible at any time of the year. My personal favorite would be the winter season when the entire town is covered in snow. You can arrive here by Bus, play around in the snow for a couple of days, enjoy the cold weather and be on your way back.
The only risky time would probably be the monsoon season when the roads can get blocked if it rained too much. Before you plan your trip, you must find out about the weather in Kasol and the road conditions. You do not want to arrive on a weekend and then get stuck for a few more days because the roads got closed.
Summers will be another great time to visit to escape to the scorching heat of the plains and come to spend for a pleasant weekend.
Also Read: Parvati Valley Trip Itinerary – The Best Way to Plan your Trip
Where to Stay
There are a lot of hotels and guest houses in Kasol that you can stay at. For a weekend trip, I will recommend that you call in advance and book your stay so that you do not end up dragging your bags from one hotel to another finding a place to stay. But if you want to negotiate an on the spot deal, you can do that as well. If you could not find a place in Kasol within your budget, you should look for accommodation in Chalal.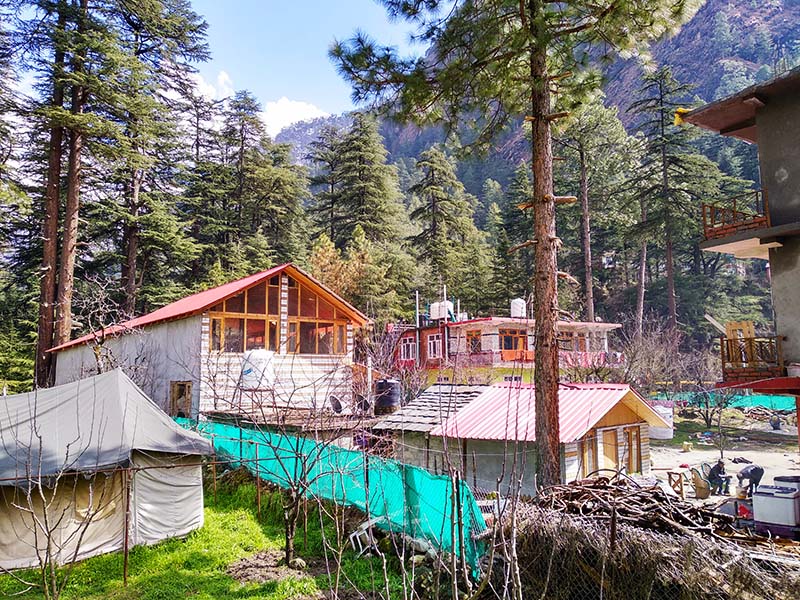 Weekend Trip to Kasol – Conclusion
I hope the information above on a weekend trip to Kasol was of help. If you have any questions or need any other details, please feel free to ask in the comments section below, or at our Community Forum, and I will be glad to answer.