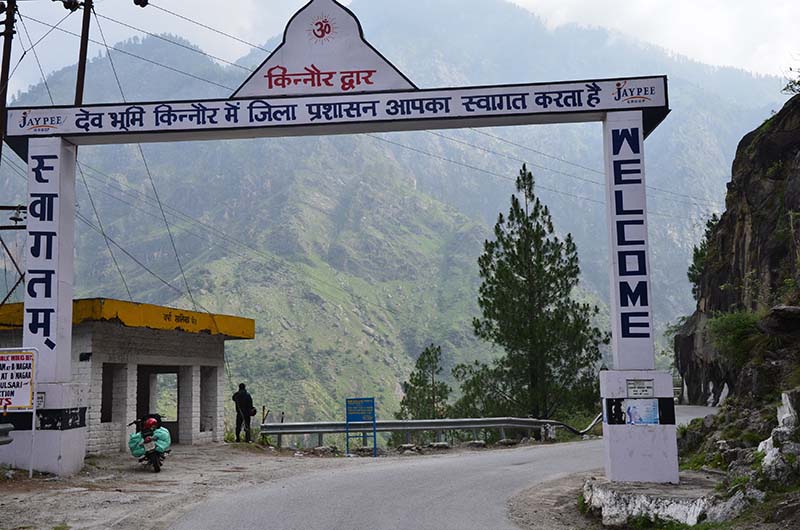 Are you planning a trip to Kinnaur Valley in Himachal Pradesh? Are you wondering what is the best way to reach there, what are the places you should see, where to stay, and how to plan your trip itinerary? In this detailed travel guide on Kinnaur Valley, I will provide all the necessary information that you will need to plan a trip to this hidden gem of Himachal.
There are places in Himachal that are famous tourist spots and are always crowded, like Shimla and Manali. Then there are places that are a bit too remote for tourists and are rarely visited by anyone. But a third category exists as well.  These are places that are neither too crowded nor too remote. You can visit here and can rest assured that you will remain connected but will not be surrounded by too many people around.
Kinnaur Valley falls in this category. It is a tourist destination that gets only a limited number of tourists. If you want to get away from the crowd for a few days and witness untouched natural beauty at its best without going too remote, then Kinnaur is the place for you.
In this article, I will provide the necessary details on how you can plan a trip to Kinnaur Valley.
About Kinnaur Valley
Kinnaur Valley, also called Kinnaur District, is located at a distance of about 235 kilometers from Shimla, in the northeast corner of Himachal Pradesh. The valley is divided into two parts, lower Kinnaur and Upper Kinnaur. The towns of Sangla, Chitkul, Reckong Peo and Kalpa falls under lower Kinnaur. The area around Pooh, Khab, Chango, and Nako forms upper Kinnaur.
Reckong Peo serves as the administrative headquarters of Kinnaur district. The region was open for tourism only after 1989. After Spiti valley, it is the second-least populated region in Himachal and one of the smallest districts in India in terms of population.
It borders Tibet to its east due to which, tourism was not even allowed here until 1989. In ancient times, the old Hindustan Tibet Road passed through Kinnaur valley before finally entering Tibet via Shipki La Pass.
How to reach Kinnaur Valley
Kinnaur Valley can be reached by road via Shimla and Rampur Bushahar. A daily bus to major towns in Kinnaur is also available from Shimla and Chandigarh.
The very name of Kinnaur valley paints the picture of a mystical land far away. A place of lush green valleys formed by rivers full of life, surrounded by snow-capped mountains and made even more beautiful by its apple orchards. A small little heaven, hidden deep in the depths of Himalayas.
But it is not really that difficult to reach Kinnaur and it is not even that hidden in fact. The place is very well connected by a good motorable road and a regular public transport service. Depending on your preference, you can either drive down to Kinnaur on your own or catch a bus.
How to reach Kinnaur from Delhi
Let me first explain how you can get to Kinnaur valley if you were traveling by your own vehicle. For the sake of explaining the route, I will assume that you were starting your journey from Delhi. Even if you were coming from a different place, the information below should still be able to help you understand the route.
Starting from Delhi, road routes to Kinnaur valley will be as mentioned below; depending on which place you want to arrive at.
First Route: Delhi – Karnal – Ambala – Kalka – Shimla – Narkanda –Rampur – Jeori – Karcham – Reckong Peo – Kalpa
Second Route: Delhi – Karnal – Ambala – Kalka – Shimla – Narkanda –Rampur – Jeori – Karcham – Sangla – Rakcham – Chitkul
Third Route: Delhi – Karnal – Ambala – Kalka – Shimla – Narkanda –Rampur – Jeori – Karcham – Pooh – Khab – Nako
Of these three routes, the road to Nako is the one that will take you to the very end of Kinnaur district. After Nako, you will cross over into Spiti valley.
In order to get to Reckong Peo and Kalpa, you will have to take a diversion after Powari and drive about 17 kilometers uphill to your left. To reach Chitkul, a road bifurcates at Karcham and then travels 40 kilometers into Sangla Valley before ending at Chitkul.
There are of course other routes as well to other villages in Kinnaur but these three are the most traveled upon routes by tourists.
How to reach Kinnaur by Bus
It is in fact very easy to travel to Kinnaur Valley by public transport. There are daily buses from Shimla to Reckong Peo and Sangla for this journey. There is also a daily bus from Shimla to Kaza that you can board to get down at Nako.
If you were traveling from Delhi or any other similar place, you can first arrive at Shimla and then take a connecting bus to Kinnaur. Shimla is among the most visited tourist destinations in our country. There are regular buses to Shimla by HRTC, HPTDC, other state transport services, and private tour companies as well. No matter where you were coming from, finding a bus for Shimla will not be a problem at all.
Once you reach Shimla, you can board a morning bus for Reckong Peo, Sangla, Nako, Rampur, or any place that is first in your itinerary.
From Chandigarh, there is a direct bus to Reckong Peo that you can travel by. Shared taxis also are available throughout the route that the majority of the locals use.
If you wish to, you can also hire a private taxi from Shimla for your trip. For a drop from Shimla to Reckong Peo or Sangla, it will cost you about Rs. 4000 to 5000.
Also Read: Schedule of Bus Service in Kinnaur Valley
By Flight
The nearest airport to Kinnaur Valley is the Jubbarhatti airport in Shimla at a distance of 235 kilometers. The nearest major airport however is at Chandigarh which is about 340 kilometers away. From both Shimla and Chandigarh, you can either look for a taxi or bus for the final lap of your journey to Kinnaur.
Chandigarh is very well connected by flight to the rest of the country and you will have no problem booking a flight to Chandigarh.
By Train
The nearest railway station to Kinnaur Valley is at Shimla. The famous Kalka – Shimla toy train plies on this route. Traveling by this train, you can first reach Shimla and then travel to Kinnaur valley by road.
To reach Kinnaur Valley, you will first have to either book a train for Kalka or Chandigarh. For example, if you were traveling from Delhi to Kinnaur by train, you can board the Howrah – Delhi – Kalka mail and reach Kalka. The Toy train from Kalka leaves at 4 AM, 6 AM, and 12:10 PM. You can board either of these three and then ride it till Shimla.
The nearest major railway station is in Chandigarh. If you did not wish to travel by the toy train, then you can book a seat on any train to Chandigarh and then reach Kinnaur from there by road.
Also Read: How to Plan a Trip to Kalpa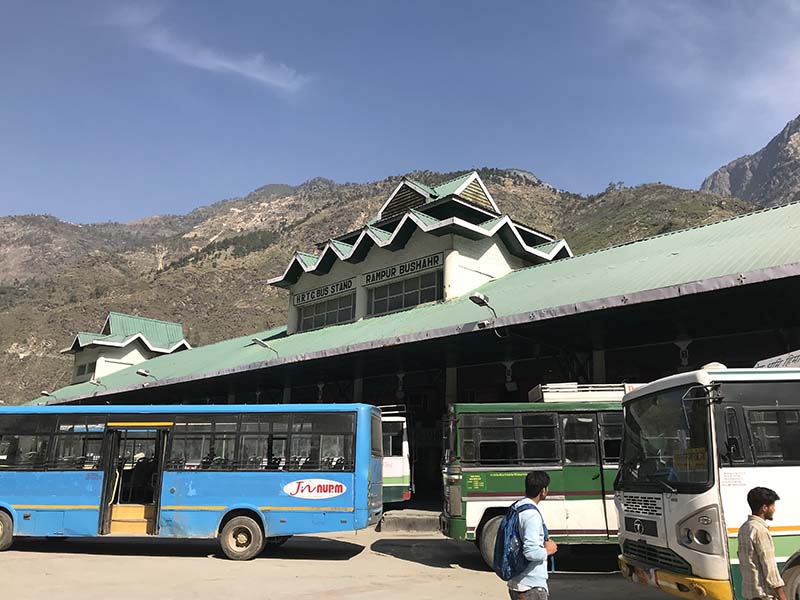 Where to Stay in Kinnaur
Now that you have arrived in the valley, let us take a look at accommodation choices in Kinnaur.
Hotels in Kinnaur Valley
There are five places in Kinnaur valley that become the preferred choice of stay for the majority of the tourists visiting here. In lower Kinnaur, these are the towns of Sangla, Chitkul, Reckong Peo, and Kalpa. In Upper Kinnaur, it is the village of Nako. While traveling to Kinnaur or returning home, you can also look for a place to stay in Narkanda.
Accommodation is available at all these places in the form of either a hotel, guest house, campsite, or a homestay. Homestays may be a bit rare, but finding a hotel or guest house is not going to be a tough deal at all.
No matter what your budget is, you will easily be able to find accommodation in Kinnaur valley. When I say budget, I would advise planning your trip finance keeping a minimum of Rs. 1000 as your per-day expense.  You may be able to get a place to stay for lower than this depending on the time of your travel. But to be on the safer side, assume this as your per day hotel expense.
Also Read: How much a Trip to Kinnaur Valley Costs?
HPPWD Rest House in Kinnaur
Another good choice to stay especially for budget travelers are the HPPWD rest houses. The good thing about these rest houses is that they are all mostly located at an unbeatable location in terms of views. No matter where you go, the rest house will be better located than any other hotel there.
The rooms are clean, well maintained, and can be a great deal for the price you will pay to stay here for a night. For a list of HPPWD rest houses in Kinnaur valley and how you can book your stay here; please read How to Book HPPWD Rest House and How to Book a Forest Rest House in Himachal.
One rest house that I would however advise you against is the one at Chitkul. This one is very badly maintained and you should look for a hotel rather than staying here. For more information, please read the HPPWD Rest House Chitkul Review.
What & Where to Eat
There are several restaurants and Dhabas in Kinnaur that you can eat at. All the hotels also have their own kitchen. They all serve almost all of the north Indian dishes and even South Indian. There are no fancy restaurants as such but the local eateries serve delicious enough food at reasonable prices.
If you want to try some local Himachali / Kinnaur dishes, below is a list to choose from.
Thupka
Siddu – Ghee
Pakain/Babru
Bathu Kheer
Khooru
Momos
Noodles / Chow Mein
Chha Gosht
Guchii ki Sabzi
Khobdii
Laaphii
Kaali Roti
Dhind De
Mithi Bhaat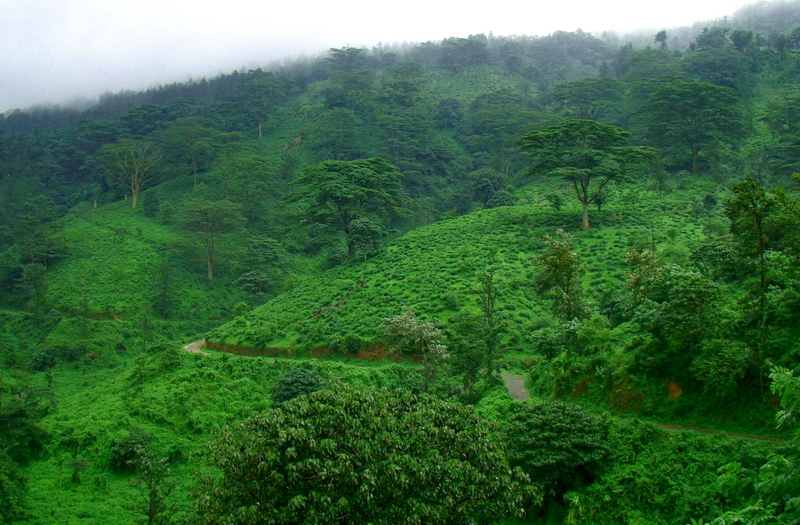 What to See in Kinnaur Valley
The primary attraction of Kinnaur Valley of course is its natural beauty. It is an endless series of mesmerizing vistas, dense forests, apple orchards, meadows, snow-capped peaks, and tiny hamlets. You can spend several days here doing absolutely nothing but still won't have your fill of Kinnaur.
Just the view out of your hotel window and the serenity of the place would be enough to make you want to stay here for another day. With that being said, there are a few places that can be termed as Tourist attractions in Kinnaur Valley. Mentioned below is the list.
Sangla Valley / Village
Sangla Valley, also known as Baspa Valley, is a river valley named after the Baspa River that flows right through it. The town of Sangla is the largest town here and serves as the base for people visiting the Valley. It is well connected by a good motorable road and also has a direct bus available from Shimla and Reckogn Peo. It is the name of this town due to which the valley is also referred to as Sangla Valley.
Sangla is a well-populated town and has a petrol pump as well as banks and ATMs available. If you decided to stay here for a day, mentioned below are the places you can visit.
Karcham Dam (falls on way to Sangla)
Bering Nag Temple
Kamru village and the fort; believed to be over 800 years old
Baspa Dam Reservoir
Sangla Buddhist temple
Lord Badri Nath Ji Temple
Mata Devi Temple
Saffron Farm
If you were only passing by and did not wish to stay in Sangla, you can pay a quick visit to Kamru fort. Karcham Dam is something you will pass by on the way anyway. For more details, please take a look at How to Plan a Trip to Sangla.
Chitkul
The next village after Sangla in Baspa Valley is Chitkul. It is best known for its extremely beautiful and picturesque location. On one side of the Baspa River are snow-clad mountains. On the other side, the whole terrain is full of apple orchards and wooden houses.
During winters, the entire place mostly remains covered under a thick sheet of snow. The road gets blocked completely and even the locals move out for a few months.
From Karcham, a road bifurcates and travels 40 kilometers into Sangla Valley. This road first reaches Sangla village, then Rakcham, and finally ends at Chitkul. This also makes Chitkul the last village on the Indian side of the border. This is the last point until where civilians are allowed and the road ends. After Chitkul, the Tibet border is about 90 kilometers and the entire area in between is under control of ITBP police.
Except for the natural beauty, there is nothing to see here in particular. Mathi Devi temple and Chitkul fort are definitely worth a visit. If you have some time there are a few trails starting from Chitkul to that you can go trekking on. Or else, just take a walk on the banks of the Baspa River and enjoy the natural beauty of the place. For more details, please take a look at How to Plan a Trip to Chitkul.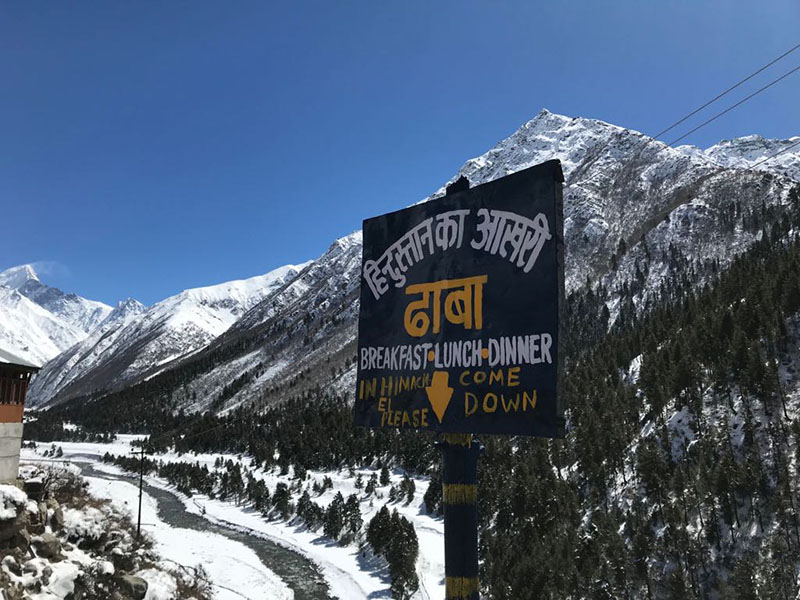 Kalpa
Kalpa is probably the very heart of tourism in Kinnaur Valley. The best thing I like about this tiny hamlet is its location. From the Shimla Kaza highway, you climb up approximately 16 kilometers on a steep and narrow road; getting a sharp incline in altitude. When you finally make it to Kalpa, you are greeted with a majestic view of imposing Kinner Kailash peaks (also known as Kinnaur Kailash peaks).
It is rare that you would have witnessed a sight like this. It is a view that makes the entire journey to Kalpa totally worth it. But it is not just this Kinner Kailas that makes Kalpa worth visiting. The entire village is surrounded by apple orchards and is a very quiet and peaceful place.
Some other places that you can visit at Kalpa are as mentioned below.
Narayan Nagini temple and Hu-Bu-Lan-Kar Gompa located in Kalpa itself.
Suicide point, which is about 4 kilometers out of Kalpa
Roghi village, popular for its apple orchards and ethnic village life, which includes temples, monasteries, Kinnauri style buildings.
Kothi village which is located about 5 kilometers from Kalpa is also visited by many tourists. An ancient shrine here is dedicated to Goddess Chandika, a manifestation of Goddess Kali. The architectural style of the temple and the gold image of the deity makes this village worth a visit.
You can also trek to Chaka Meadows.
For more details, please take a look at How to Plan a Trip to Kalpa.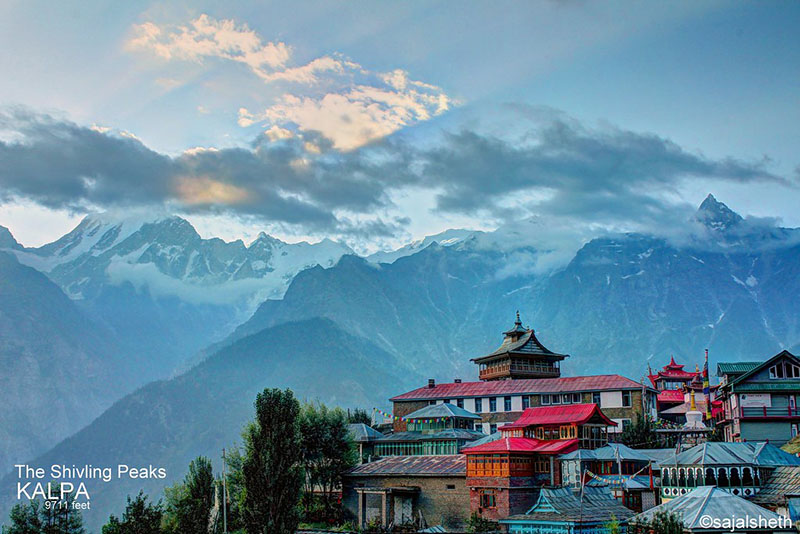 Nako
Nako is the last village in Kinnaur Valley. The road ahead then descends down into Spiti Valley. As a matter of fact, Nako is usually considered by most people as part of Spiti and not Kinnaur due to the similarity in the landscape.
Most of the people would come until Kalpa and then return back to Shimla. People who were on Kinnaur trip rarely come as far as Nako. It is actually people on completing the Spiti circuit that you will find at Nako but that does not make this tiny hamlet any less scenic.
What makes a trip to Nako worth it is how the landscape changes from lush green hills to barren brown. As you move from Kalpa towards Nako, Greenery will start do disappear and then completely vanish by the time you reach here.
This village is located at quite a height and at a stunning location. The view you get from here is an amazing one. Some other places that you can see here are as mentioned below.
Sutlej and Spiti River Confluence at Khab
Nako Lake
For more details, please take a look at How to Plan a Trip to Nako.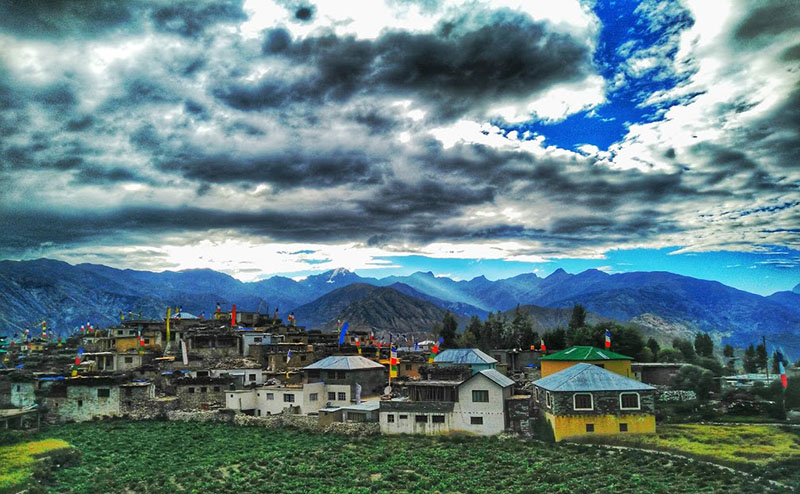 Things to do in Kinnaur Valley
Apart from the usual sightseeing at all the places I mentioned above, there is also a lot of adventure tourism that happens in Kinnaur Valley. There are many trekking routes, Ski slopes and rock climbing opportunities at several places.
Photography
This one I believe s a given. No matter where you are in Kinnaur, you will get plenty of opportunities to click hundreds of pictures. The pictures you get here will be some of your best landscape shots ever.
Camping
There are several places in Kinnaur where you can do camping. If you want to stay at a campsite, Sangla, Rakcham, and Chitkul will be the best places to do so. If you were carrying your own camping gear, the entire valley is a large camping ground and you will have no trouble finding a suitable spot.
Enjoy the Night Skies
The pollution-free skies of Kinnaur Valley present a mesmerizing sight at the night.  If you were into photography, had a capable enough camera, and knew what you were doing, you will have your fun getting some long exposure shots and capturing star trails.
Trekking
Trekking in Kinnaur Valley is one of the best tourist activities to enjoy. Depending on your preference, you can either go on a short one day trek or some serious ones that will last for several days. ITBP Post and Rani Kanda Meadows in Chitkul, Bashal Peak in Sarahan, and Chaka Meadows in Kalpa are a few short treks that can easily be done in a day.
Learn about the Local Culture
The people of Kinnaur are very warm and gentle people. The culture here is also very different and quite fascinating. Talk to the locals, listen to their stories, and learn how their life goes in this small little heaven. If you are up for it, you can even buy some local clothes and dress up like a Kinnauri while you were here. The most common clothing is the Kinnauri caps that you can buy from shops all over the valley.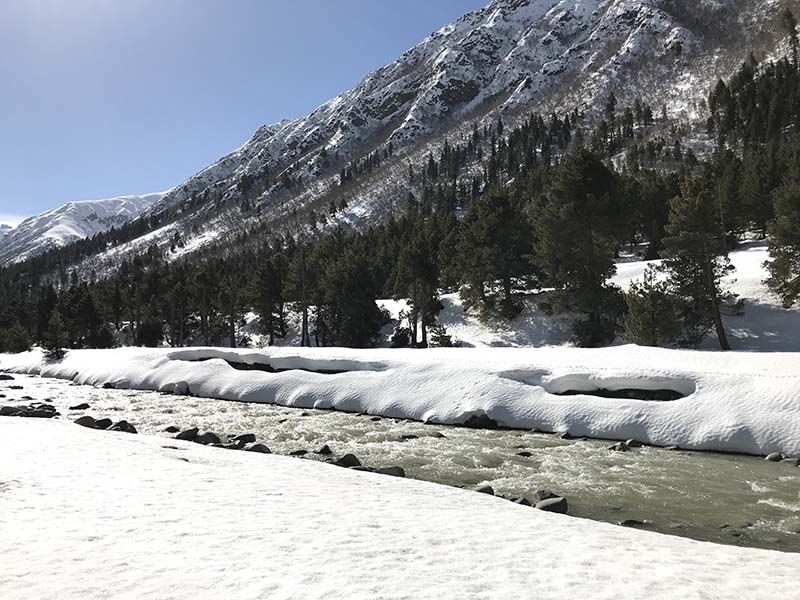 Weather of Kinnaur Valley
Due to its high elevation, Kinnaur Valley enjoys a temperate climate. Winters here are long, lasting from October till April.
In January and February, it snows at places like Kalpa, Sarahan, Sangla, Chitkul, and Nako. Sometimes it can snow so much that even the roads get blocked. Snowfall in March also is common but not too much. During January, in Chitkul and Kalpa, the temperature can drop to as far as -21° minimum.
Summer arrives here in May or early June and lasts till early July. The months of April and May are cold but not severely. It starts to get warm in June during which, you can easily walk around in your regular cotton clothes. The weather at this time is very agreeable. Days will be pleasantly warm and nights moderately cold. This is when the valley receives the majority of the tourists in the year.
The months of July and August are mostly considered as unsafe for tourists. The lower parts of the Sutlej Valley and the Baspa Valley receive heavy rainfall during the monsoon season. Landslides caused by incessant rains become a common sight throughout the valley. The upper areas of the valley like Nako fall mainly in the rain-shadow area and it doesn't rain here much. These areas are considered to be arid regions, similar to the climate of Tibet.
Monsoon departs in September but leaves plenty of greenery behind. The hills would appear as if they have just been washed clean and covered with a carpet of green. The weather as well in September is very pleasant.
Autumn arrives in October and all that was green now turns Orange. By end of the month, the temperature starts to drop again drastically as the winter settles in.
Best Time to Visit Kinnaur Valley
The months of April, May, and June are mostly considered as the best time to visit Kinnaur Valley but it will also depend on what exactly you were you looking for. The road to Kinnaur remains open for all 12 months. So a road trip is actually possible throughout the year. When to go will depend on what you seek.
If it is snow that you are after, then visiting sometime in Feb or early March would be ideal. If lush green valleys are what you want to see then visiting in September would be best. The months of July and August when Monsoon is in full swing can be considered a bad time.
If you were traveling on a budget, visiting in July, August or November will be a good choice. There will be fewer tourists at this time and you will stand a better chance of getting a good deal on accommodation.
For a trip with the family, April to June will be the best time to go. The weather at this time will suit the majority of the tourists. If you were keen on visiting Chitkul, you will have to plan after March. This is because Chitkul remains close from late December to Mid March.
November is an overall bad month to go because the views at this time are very dull and dry. The weather will be terribly cold and there won't even be any snow around.
I have covered this topic more in details at When is the Best time to Visit Kinnaur Valley? Please read through this article for a month to month breakdown of how the weather in Kinnaur valley progresses.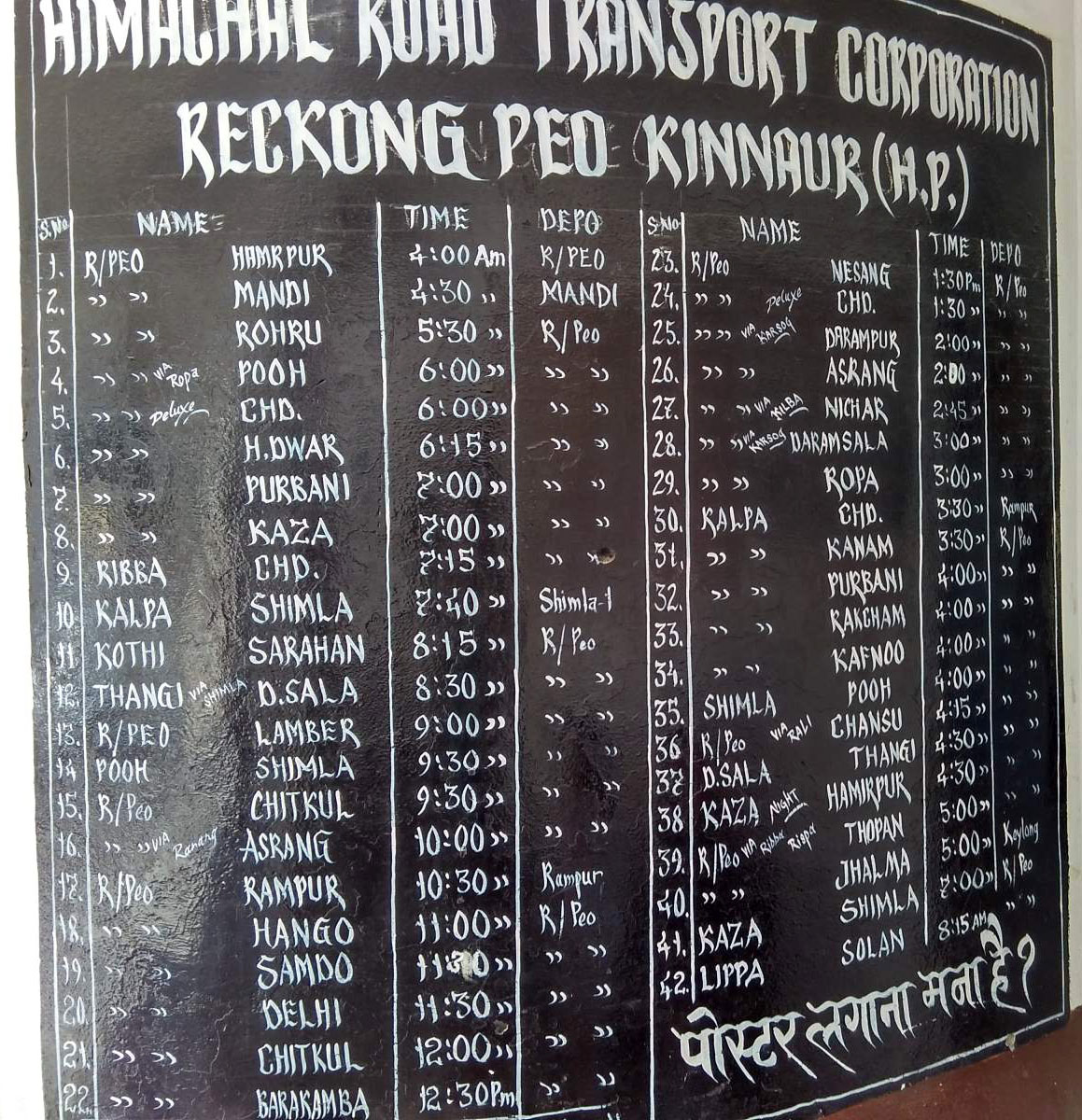 Kinnaur Valley Road Conditions 
The road condition in Kinnaur valley continues to change. There are some parts that always remain in good condition and some are always bad. At some stretches, there is restoration work happening all the time. Depending on your time of travel, this is how the road conditions will be in Kinnaur.
Delhi to Chandigarh: A smooth drive all the way on NH1.
Chandigarh to Shimla: Mostly OK but there is road widening work going on at some stretches which may result in slow traffic.
Shimla to Narkanda: Good tarred road.
Narkanda to Rampur: Mostly good
Rampur to Karcham: A mix of good and average.
Karcham to Sangla: Mix of good and average
Sangla to Chitkul: Mix of average and bad
Karcham to Kalpa: Mix of good and average
Kalpa to Khab: Mix of good, bad and ugly
Khab to Nako: Good
Kinnaur Trip by Car
If you were traveling to Kinnaur by Car, then a high GC SUV would be better. It doesn't necessarily have to be a 4×4 but good ground clearance would ensure that you were able to handle the bad roads better. It will become of even more importance in the months of monsoon.
With that being said, it is however not absolutely necessary. A lot of people visit Kinnaur in Sedans and Hatchbacks as well. If you too were planning on doing the same, then I would recommend avoiding going there in monsoon season.
Kinnaur Trip by Motorcycle
If you were traveling by motorcycle, then a large engine size would be better. It will be beneficial while handling steep ascents and bad roads. You need to remember that it is not just two people, but all their luggage as well which you will bring on the same motorcycle.
If you were however arriving here by a smaller engine bike like 125CC or 150CC, please travel solo and as light as possible.
Shopping in Kinnaur
Some of the items you can consider buying from Kinnaur Valley are handloom and handicraft items; like shawls, caps, mufflers, articles of wood carving, metalwork, and silver & gold ornaments. The best thing however would be the Kinnauri apples which are considered to be among the world's best. Some other eatables you may buy are almonds, chilgoza, apricots, and grapes.
If I am to be honest, there is not really much of a shopping choice in Kinnaur. Sarahan, Kalpa, Chitkul Nako are all small villages and they only have small shops selling day to day items. You can try the market in places like Reckong Peo or Rampur Bushahr but the best place to shop will be Shimla. You will get a far better variety of items and better prices.
If you just want to pick some small souvenirs for the trips, you can do it from any of the villages n Kinnaur.
Itinerary for Kinnaur Valley
Below is an example of an itinerary that you can follow for visiting Kinnaur. For the sake of the itinerary, I will assume Delhi as your starting point. However, even if you were coming from a different place, only the journey on the first and the last day will change. The rest of the details will still apply.
Delhi to Narkanda – Day 1
Narkanda to Sarahan – Day 2
Sarahan to Sangla – Day 3
Sangla to Chitkul – Day 4
Chitkul to Nako – Day 5
Nako to Kalpa – Day 6
Kalpa to Shimla / Chail – Day 7
Shimla / Chail to Delhi – Day 8
I agree that not everyone will be able to follow this itinerary to the last detail. Depending on your preference and the time in hand, you can add or remove places from this plan.
The itinerary above can be followed throughout the year and irrespective of your mode of travel. If you want to read through a day by day breakdown of this plan and look at a few other itineraries, please read How to Plan your Itinerary for Kinnaur Valley.
Mobile Network in Kinnaur Valley
Until Reckong Peo, your phone will be working fine no matter which network you are on. After Reckong Peo and as you move towards upper Kinnaur, only BSNL phones will work. All other phones will be off the network.
In Sangla valley, all networks work fine till Sangla Village but only BSNL has coverage at Chitkul.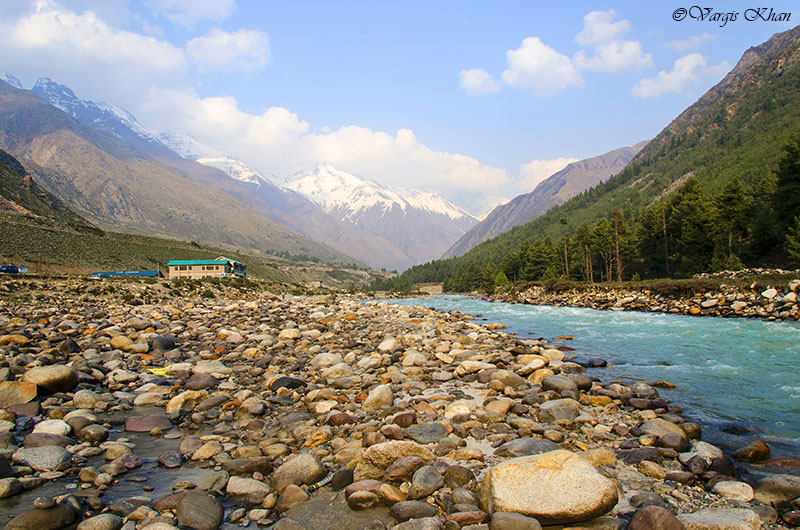 Other Details
Mentioned below are some other details that can be of help in planning a trip to Kinnaur Valley.
Kinnaur Valley Altitude
Between its upper and lower region, the elevation of Kinnaur valley ranges between 2,200 to 6,816 meters (7,612 to 22,362 ft). At Reckong Peo, the altitude is at 2,290 meters above sea level. Kalpa is at a height of 2,960 meters, Chitkul at 3,450 meters, and Nako at 3,662 meters.
ATM / Banks
Sangla, Reckong Peo, and Kalpa have ATM machines available. There is no Bank or ATM available at Chitkul and Nako. Even while getting to Kinnaur valley, you will easily be able to find ATMs at places en route like Shimla, Narkanda, and Rampur.
Petrol Pumps
As you approach Kinnaur Valley, Petrol pumps and mechanics will be a regular affair. You will keep coming across gas stations at regular intervals. Places like Shimla, Narkanda, Rampur have authorized service stations of several car and motorcycle companies.
In Kinnaur Valley, the last petrol pump is at Powari and Reckong Peo. If your plan was to visit upper Kinnaur as well then I would recommend you to tank up here. There is a petrol pump in Sangla but none at Chitkul.
In terms of mechanics, for small fixes, you can get it done at Sangla, Reckong Peo, or Kalpa. But for any major repairs, you will have to bring your vehicle back to Shimla.
Medical Facilities / Hospitals
For any medical assistance, there is a hospital in Reckong Peo and at Sangla as well. There is a dispensary available at Kalpa where you can get some basic medicines. For something serious, however, you will have to come back to Shimla or Chandigarh.
I will strongly recommend carrying some basic medicines like for flu, fever, headache, upset stomach, pain relief spray and lip balm, etc.
Permits for Kinnaur Valley
Indian Citizens do not need to obtain any permit for visiting Kinnaur Valley. Foreign nationals can travel as far as Reckong Peo. But for going any further, a protected area permit would have to be obtained. Places open for tourism under PAP include Poo, Khab, Sumdo, Dhankar, Tabo Gompa, Kaza, Moorang, Dabling.
For more details, please read How to obtain Inner Line Permit for Spiti. This article talks about getting the permit for Spiti but the same document will apply for going towards Nako.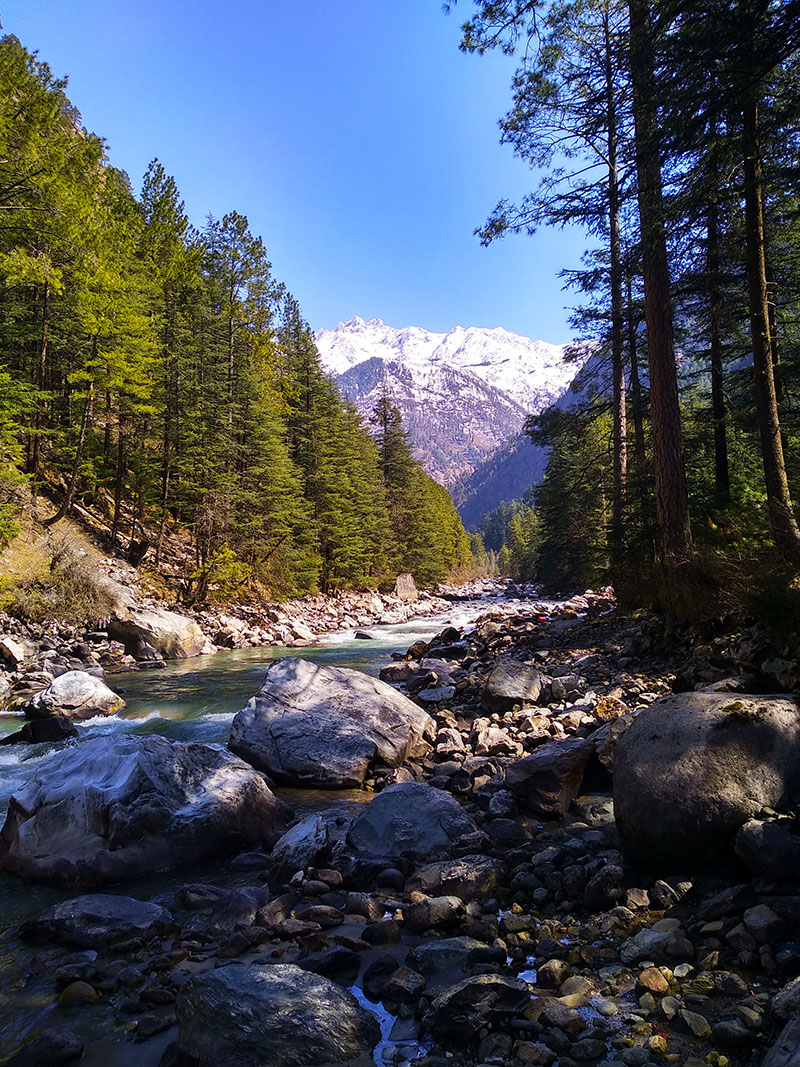 FAQs
Mentioned below are some frequently asked questions about Kinnaur Valley.
1. Where is Kinnaur Valley?
Kinnaur Valley is located in Himachal Pradesh, at a distance of about 150 kilometers from Shimla.
2. How to reach Kinnaur from Delhi?
Kinnaur valley can be reached from Delhi by the motorable road via Shimla and Rampur. You can also board a bus from Delhi for Shimla and then a connecting bus from Shimla to the desired destination in Kinnaur. If traveling by train, you can reach Kalka from Delhi by train and then board the Toy train from Shimla from there.
3. How to reach Kinnaur from Shimla?
There are numerous buses available from Shimla throughout the day that you can board to reach Kinnaur Valley. For more details, please take a look at Shimla Bus Stand Time Table.
4. How to reach Kinnaur from Dehradun?
From Dehradun, the best way to reach Kinnaur would be to take the Paonta Sahib and Nahan route to arrive at Shimla first and then drive to Kinnaur from there. There are regular buses available between Shimla and Dehradun that you can board for this journey.
5. How to reach Kinnaur from Kolkata?
If coming from a distant city like Kolkata, Mumbai, Bangalore, or Pune, the best way to reach Kinnaur would be to board a train for Chandigarh and then travel to Kinnaur from there by road. If you could not find a train for Chandigarh, the next best option would be to catch a train for Delhi.
6. How to reach Kinnaur from Chandigarh?
There is a direct bus available from ISBT Chandigarh for Reckong Peo. This will be your best bet to reach Kinnaur from Chandigarh. If you missed this bus, you will have to board a bus for Shimla first.
7. How far is Kinnaur from Shimla?
Depending on where do you want to reach in Kinnaur Valley, the distance from Shimla can be anywhere between 150 kilometers to 300 kilometers.
8. How to reach Kinnaur from Delhi by Bus?
The best way to travel from Delhi to Kinnaur by Bus is to board an overnight luxury train for Shimla and catch the morning bus to Reckong Peo from there.
9. How to reach Kinnaur from Delhi by Train?
You can board the Howrah – Delhi – Kalka mail and reach Kalka. The Toy train from Kalka leaves at 4 AM, 6 AM, and 12:10 PM. You can board either of these three and then ride it till Shimla. From Shimla, you can board a bus for a drop at Kinnaur.
Conclusion
I think that will cover most of the information you will need for visiting Kinnaur Valley. If you have any other questions or need any further details, please feel free to ask in the comments section below, or at our Community Forum and I will be glad to answer.