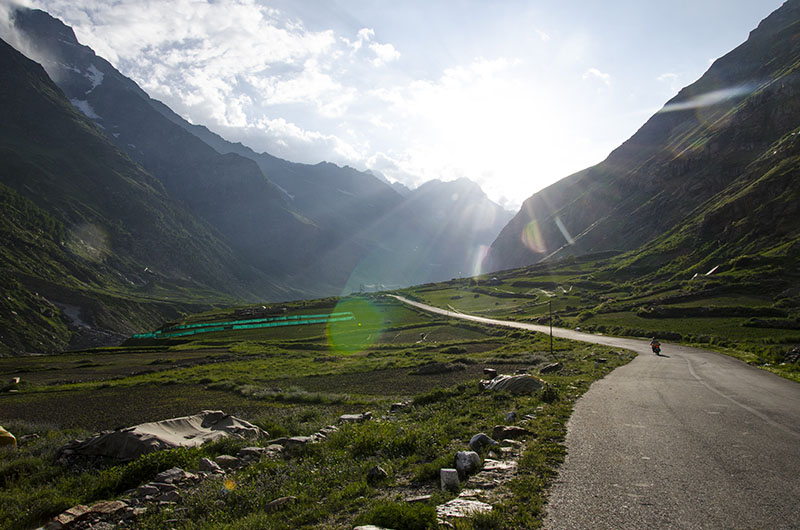 If you ask the question of what to see in Manali, the answer would always be how much time you have. Manali is one destination that has an endless list of places to visit to keep you occupied for days, weeks even. It is one of the major tourist hubs of our country where the inflow of visitors never stops.
I still remember my first visit to Manali. It was February and the valley was partially covered in snow. There wasn't any snow in the town, but when I reached Solang valley, an entire vista of snowscape and golden mountains in the evening sun awaited me.
Also Read: How to Plan a Trip to Manali – A Complete Travel Guide
This is a view that I know I will never forget for the rest of my life. After that, I have visited Manali many times and in different seasons. Each time, this magical valley has never ceased to surprise me with its charm.
About Manali
Manali is undoubtedly the most famous hill station and a favorite of many. It is located in the Kullu district of Himachal Pradesh along the river Beas. It is about 40 km from Kullu town and 542 km from New Delhi. Irrespective of any season, Manali welcomes to hold you in its comforts.
There are several reasons why this little town is such a desired destination. Be it a family trip, solo adventure, or a romantic getaway, Manali has always been a dream destination to the visitors and never disappoints.
Easy accessibility and being well connected with most of the cities make it ideal for a weekend and short trip from Chandigarh or Delhi. It lies on the famous Spiti valley and Leh-Ladakh Circuit and also serves as a stopover for the riders to these two places.
Before we get into a list of tourist places in Manali, let me talk briefly about the weather conditions here and when can be considered as the best time to visit. This will decide what all places will you be able to cover during your trip and the activities that you can be a part of.
When to visit Manali
Manali is open for tourists all year long and is considered to be one of the best places to see snowfall. However, it is advisable to be very careful while traveling in peak rainy season. The roads to and around Manali are famous for being prone to landslides.
The months of May & June are overall the best time to visit the valley. Neither too cold nor too hot, the climate at this time is very pleasant for those who want to escape the scorching summer heat.
But as a result, it is the peak season and gets very crowded too. Those who want a little solitude should stay away during these months.
Heavy rainfall during July and August makes it less than ideal for many but are best for budget travelers. September and October again witness a hike in tourist as the long-distance travelers and bikers flood this little town before the closure of Rohtang Pass.
December and January are the best times to visit the valley for snowfall. Clear skies and snow-covered mountains in Solang Valley await you in February. It is also the best time for snow photography and enjoying the snow-covered valley. However, you won't find much snow in the main town during this month. January and February is also the best time for snow activities like Skiing.
Rohtang Pass opens in June and closes in October. If you are planning for a trip that includes a drive to Rohtang Pass, plan your journey in between June and October.
The waves of visitors is maximum in June and Mid September to Mid October, which makes it a bad time to visit for for Budget travelers.
November is considered to be less visited as the valley sheds its green and landscape wraps a dull blanket.
List of Places to visit in Manali
Manali has quite a comprehensive list of places that you can visit; a list that will cater to a wide variety of tourists. It does not matter if you were coming here with a group of friends seeking adventure or with your family for a peaceful vacation; you can remain assured that Manali is one destination that will not fail you. Listed below are some of the most popular and commonly visited places in Manali.
Mall Road
Hadimba Temple
Tibetan Monastery
Museum of Himachal Culture & Folk Art
Old Manali
Solang Valley
Rohtang Pass
Beas Kund
Jogini Waterfall
Jana Waterfall
Rahala Waterfall
Rozy Waterfall
Naggar
Manikaran
Nehru Kund
Bhrigu Lake
Gauri Shankar Temple
Jagatsukh
Kothi
Gulaba
Van Vihar
Manu Maharishi Temple
Jagatipatt Temple
Nicholas Roerich Art Gallery
Naggar Castle
Sultanpur Palace
Tripura Sundri Temple
Arjun Gufa
I will also provide a brief explanation on the destinations from the list above.
Mall Road
If you are in Manali, Mall road could be the place where you start your journey and end it. It runs through the heart of the town with shops and hotels on both sides. It is a place to shop, eat, sit, click pictures, and relax in the evening sun. During peak seasons, it is heavily crowded and everything gets costlier. If you are traveling on Budget, the months of July, August and November would be the best time. Please note that vehicles are not allowed to enter into mall road.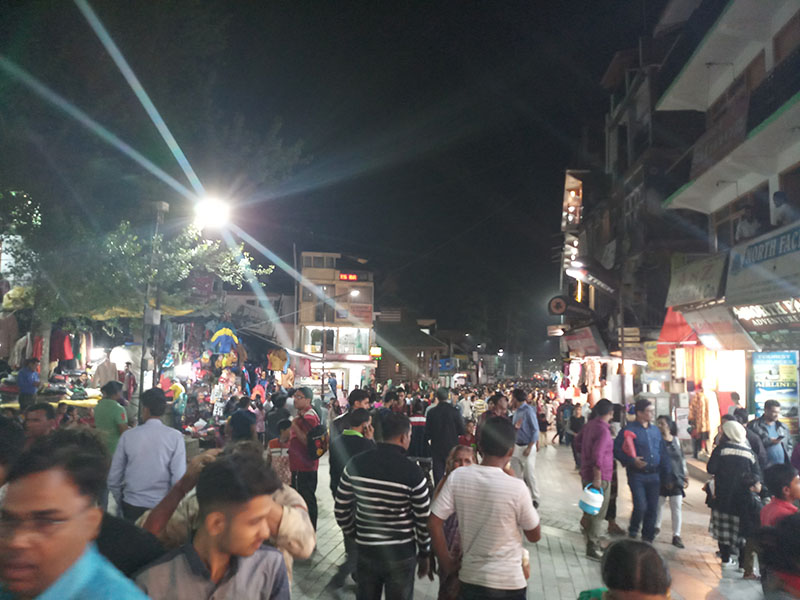 Hadimba Temple
Hadimba temple is located about 3 km from the main town. You can either walk or reach there by your vehicle. If you are walking, you need to climb a moderately steep path and steps that can be exhaustive. It is recommended to reach the temple by car or any other vehicle for those who hate climbing or walking long distances; or for old aged visitors. Hadimba temple is hidden in the lush green pine forest that brings a serene and rejuvenating effect on those to visit this divine abode.
Tibetan Monastery
It takes hardly a few minutes to walk from the Mall road to reach the Buddhists Monastery stood at the end of the busy mall road. Once you enter it, you will be taken away to the calmness of spirituality by chants that soothe your mind.
Museum of Himachal Culture & Folk Art
Museum of Himachal Culture and Folk Art is located near Hadimba Temple and is the best place to understand the heritage and culture of Himachal Pradesh.
Also Read: Dharamkot – A Complete Travel Guide & Itinerary
Old Manali
A little walk through apple and apricot orchards, across the Manalsu River, you will reach Old Manali. It is located 3 km from Mall road and Manalsu river separates Manali Town from Old Manali. Once you cross the bridge, the winding road that goes uphill welcomes you with small cafes on both sides. Some resemble the hippie culture, some for art enthusiasts, and a few to sit by the river and enjoy a good meal.
There is something here for each one of us. Some shops sell artifacts, antiques, clothes, and souvenirs as memoirs and are worth buying. During August and September, lush green vistas and the apple orchards on both sides can leave you mesmerized. Further, a little walk uphill takes you to the humble village life where you can see the traditional Manali houses and a lifestyle that will make you fall in love with this town over and over again.
For those who wish to experience peace and tranquility, away from all the city rush, Old Manali is the ideal place. Mostly less crowded throughout the year, and housing many beautiful cafes and homestays, this is the perfect getaway for those who seeking serenity.
Solang Valley
Solang valley is a picturesque destination famous for its natural beauty and exotic and adventure activities offered irrespective of any seasons. The snow-capped mountains surround the valley and form a golden shade in the evening sun. It is a view you should never miss. It is located about 14 km from Manali town and the road is well maintained. At times you can expect heavy traffic on these roads and most of that will be in peak tourist times.
Solang Valley in Summer
The valley is active with numerous fun and adventure activities during the summer months. The entire valley is covered in a green blanket, which makes it ideal for activities like Zorbing, camping, and ATV rides. Paragliding is available throughout the year except for some stormy monsoon months.
Solang Valley in Winter
Snow-covered valley welcomes the snow enthusiasts and those who wish to see live snowfall. Skiing and skating along with Paragliding are the main attractions during winter months.
Solang valley in Monsoon
Due to heavy rain during July and August Paragliding completely stops during the monsoon months. However, activities like Zorbing and Cable cars are still available.
For more information, I would recommend taking a look at How to Plan a Trip to Solang Valley.
Rohtang Pass
Rohtang Pass, the gateway to the Spiti valley, is located around 50 km from Manali and connects Manali with Spiti valley and Leh. Therefore it lies in the most famous tour routes, Spiti valley circuit and Leh-Ladakh circuit. The pass remains closed during the winter months and opens between May and October.
Prior permits are needed to travel through Rohtang pass and are issued online on a first-come basis. Permits are available of all days, except Tuesday, when the pass remains closed for maintenance and clearing. Even during the summer months, make sure to check the weather before traveling to Rohtang pass. Private taxis and Bikes are available from Manali, but make sure to hire a skillful driver, who knows the route and the weather of Rohtang as the pass is famous for its unpredictability.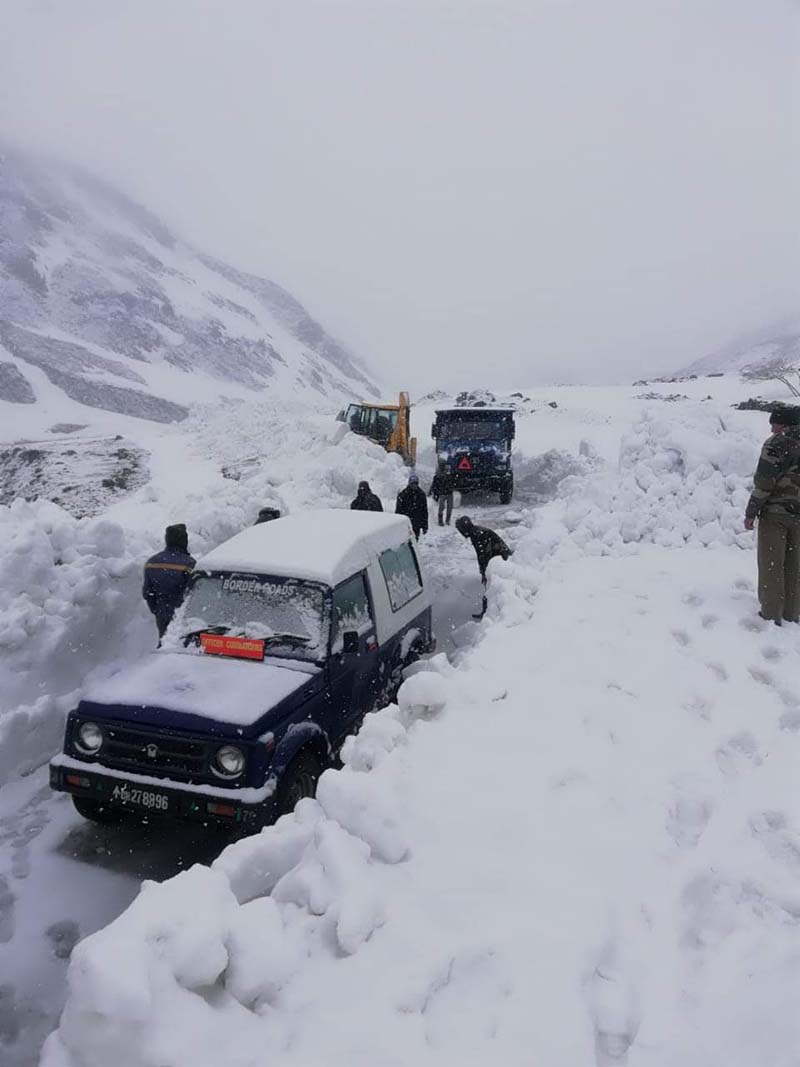 Beas Kund
Beas Kund is a high altitude lake situated in the lap of Pir Panjal ranges. It is famous for its trekking and camping sites and is one of the less crowded places near Manali. Beas River originates here that runs through Manali town. May to October is the best time for treks that trails through panoramic pine forests and lush green meadows.
Also Read: Shimla Bus Timetable | Buses to & from Shimla
Waterfalls in Manali
Manali is blessed with many natural springs and high altitude waterfalls. Most of them are a little over 10 km from Manali town and each one of these waterfalls are worth the visit.
Jogini Waterfall
The nearest one to Manali and one of the most beautiful waterfalls in Himachal Pradesh, Jogini Waterfall is located about 5 km from Manali town. The best way to reach the waterfall is by trekking from the nearest Vashisht Village, along the panoramic Valley. It's hardly 3 km from the village and you will cover it easily.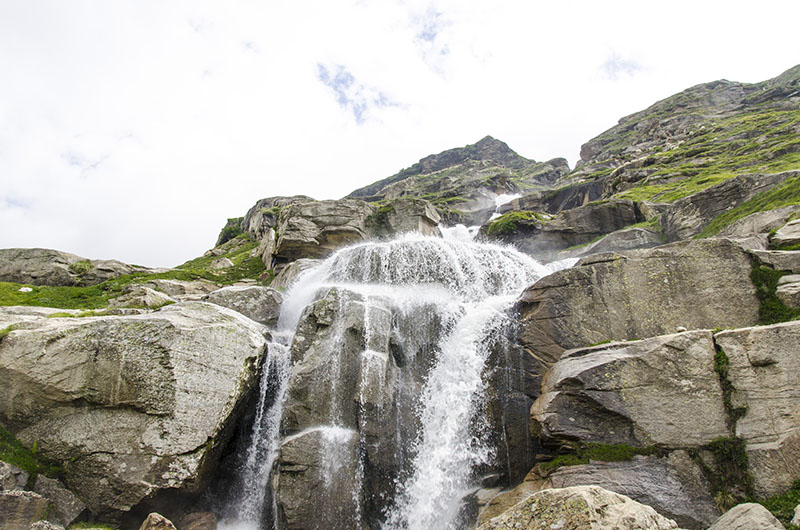 Jana Waterfall
Jana waterfall lies midway between Kullu town and Manali, about 30 km from Manali town. Best place to spend a few hours enjoying the beauty of the falls and lush green Deodar trees. There are Apple orchards that blend with thick forests and several decent places to eat at the fall. It is named after the Jana Village where it is located.
Rahala Waterfall
Rahala Falls lies on the way to Rohtang Pass, about 29 km from Manali. It is a perfect stopover for the long Rohtang trip. Located at an altitude of about 9000 feet, it is a great place to visit for nature lovers and photographers both. A lot of adventure seekers trek up to the cliff to get an awesome top view of the waterfall and the surrounding snow-covered mountain peaks.
Rozy Waterfall
Rozy Waterfall is located on the way to Rohtang and worth a visit.
Naggar
Once the capital of Kullu, Naggar is an ancient town located midway between Kullu and Manali. This place is famous for its castle and many ancient temples.
Bhrigu Lake
This lake is located about 16 kilometers from Gulaba and you will have to trek to reach here. It is named after Bhrigu who is said to have meditated here. The legend has it that gods used to take a dip in the waters of this lake due to which it is also known as "the lake of Gods". It is said that this lake never freezes completely. For more details, please read How to Plan a Trip to Bhrigu Lake.
Nehru Kund
This cold water natural spring is named after Pandit Jawaharlal Nehru who used to drink water from this spring while visiting Manali. It is located about 5 kilometers from Manali. This spring is fed by the water from Bhrigu Lake.
Also Read: How to Plan a Trip to Sangla Valley?
Manikaran
Located about 80 kilometers from Manali is the small town of Manikaran which considered sacred by both Hindus and Sikhs. There are several temples and a Gurudwara here. The place is also famous for its hot water spring. There are a few hotels in Manikaran so you can arrive here from Manali and can even stay for the night.
Gauri Shankar Temple
It is a temple dedicated to Lord Shiva and is located in Naggar. It is built right next to Naggar Castle; so you can cover both the places on the same visit. It is a small yet beautiful temple carved out of stones.
Jagatsukh
There are several small villages close to Manali and are good places to stay for people who want to stay away from the regular crowd of Manali. One such place is the small village of Jagatsukh, located about 7 kilometers from Manali.
Jagatsukh can be explored in a day from Manali but if one wishes to stay here, there are several hotels, resorts, and homestay options available to choose from. It is a very scenic village which is also famous for the Jagatsukh Temple, dedicated to Lord Shiva and Goddess Sandhya Devi.
Kothi Village
Kothi is another peaceful village located about 15 kilometers away from Manali on the foothills of Rohtang Pass. It is another great place to stay if you want to enjoy everything that Manali has to offer without having to stay among the crowd. It is also a place to enjoy tourist activities like Paragliding. For more details, please take a look at Kothi Village Near Manali.
Gulaba
Further ahead of Kothi and about 20 kilometers from Manali is the scenic village of Gulaba. This is usually the last point until where tourists are allowed in the winter season. It has an enchanting natural landscape that attracts tourists in large numbers throughout the year. Several activities like hiking, camping, trekking, and paragliding are held at Gulaba.
Van Vihar
It is a park run and maintained by the municipal corporation of Manali, and is located near the Mall Road. It is a great place to visit if you are traveling to Manali with family. There is a small lake inside the park where you can go boating as well.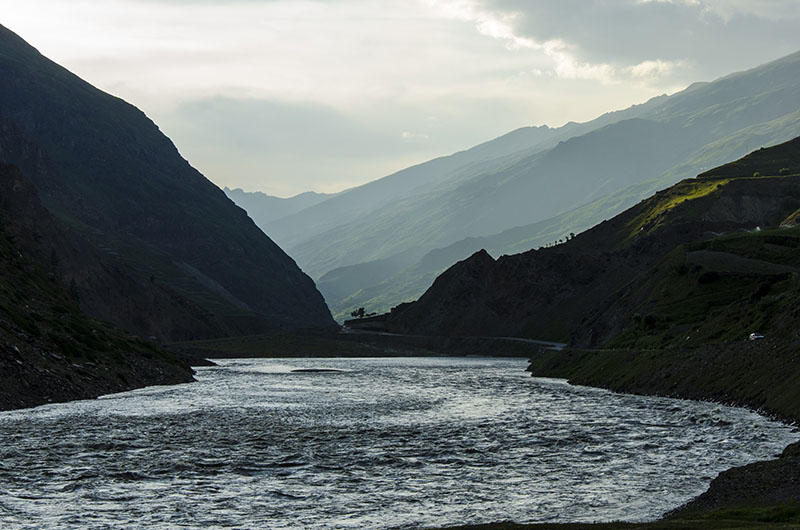 Things to Do in Manali
Manali offers numerous activities that amuse those who visit this tiny town. The serene and fresh beauty these mountains offer is a joy for any eyes. Beas River flows near to the town and its sound is a soothing rhythm to any ears. Many hotels and homestays are overlooking the mountains and the river. No mornings could be perfect than waking up to a view that can calm your nerves even in memories.
Mall road that makes the heart of this town is famous for shops that sell exquisite souvenirs. An evening tea or having your favorite pie on the benches placed along the mall roads is something that u will remember for a long time and is enough to make you visit this fairyland many more times.
A visit to temples and monasteries not so far from the town or just sitting beside the river fosters your spirits to an ethereal mood. A visit can be made to Old Manali to experience the humble village life that blends with numerous cafés and hospitality.
What to do in Manali
Hiring a bike to a little far away places like Manikaran and Kasol or even to Spiti and Leh; River rafting in Kullu; Snow and adventure activities in Solang valley; trekking, rock climbing, Paragliding are some of the many other activities you can be a part of in Manali. Last but not the least, getting clicked holding a cute fluffy rabbit or on a gigantic yak dressed in traditional costumes will sure appeal to families or kids accompanying you on the trip.
Below is a list of some fun things to do in Manali that you can indulge yourself in while visiting here. Manali is a hub of several tourist-related activities and you can spend days without getting enough of it. The list below is of activities that you can do apart from visiting all the above-mentioned places.
Also Read: Mashobra – A Complete Travel Guide & Itinerary
River Rafting
Rafting is one of the biggest adventure activities that take place in Manali. So popular and sought after it is that you will find the entire drive from Kullu to Manali filled with locals with their hoarding up offering rafting packages.
Depending on the total distance covered and the number of people, it can cost you anywhere between Rs. 1000 to Rs. 2000 per person, depending upon your negotiation skills. If you are however slightly inclined towards adventure sports, then you must try white water rafting in Manali.
Skiing
This is the second most popular tourist activity in Manali that happens all year long. If you were visiting in winters, in the months of January and February to be precise, then there are several places in Solang valley where you can go skiing. In summer, however, it is pretty much limited to the top of Rohtang Pass.
Also Read: Dalhousie – How to Plan your Trip & What to See !
Paragliding
Soar above the valleys like an eagle and get a view of the lush green hills around like never before.  No matter how many times you experience this thrill again, you will never ever forget the first time you went paragliding. It is an amazing experience and a must for everyone visiting Manali.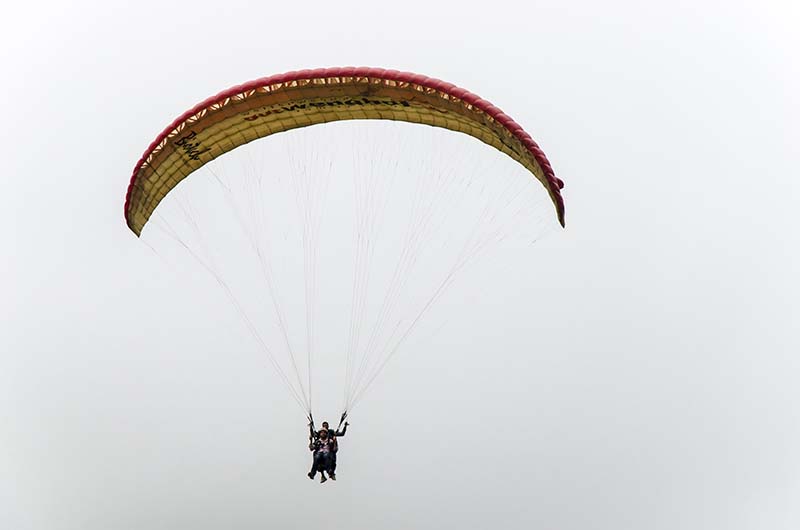 Camping & Trekking
If you want to spend some time away from the regular town life and people around, then going camping for a few days will be a perfect activity for you. There are several treks from Manali like Hampta Pass where you can take a walk through the lush green hills and sleep in the tents.
The treks in and around Manali vary from one-day hikes to five-day treks. Apart from Hampta Pass, some other major treks are Bhrigu Lake, Chandrakhani, Chandra Taal, and several others.
Take a wall along the Mall Road
In the end, an evening walk at the famous mall road of Manali is not to be missed while you are here. Though it may feel a bit crowded to some people, it is still great fun to be here with your family. Shop around a little if you wish to and eat at any of the local restaurants here.
Zorbing
Zorbing is a one-of-its-kind adventure sport wherein a person is slid into a huge transparent plastic zorb ball which is then rolled down a mountain slope.
Also Read: How to Plan a Trip to Prashar Lake?
Trekking in Manali
There is no other way than trekking to experience the raw nature and explore the untouched exotic destinations than trekking. Many of the famous trek routes in India starts from Manali and hundreds of adventurers travel to this place to explore the vastness of the Himalayas. Below are some of the famous trekking routes from Manali.
Beas Kund Trek
Starting Point: Solang valley
Distance: 25 KM
Days: 2 to 3 Days
Deo Tibba Base Trek
Starting Point: Manali
Distance: 26 KM
Days: 5 to 6 Days
Bhrigu Lake Trek
Starting Point: Solang Valley
Distance: 25 KM
Days: 4 Days
Hampta Pass Trek
Starting Point: Manali
Distance: 35 KM
Days: 6 Days
Some of the other activities that you can enjoy are
Getting your photos clicked with either rabbits or yaks (near the Hidimba Temple)
Paddle boating in a fun park near Hidimba temple
Also Read: Dharamshala Mcleodganj Trip – How to Plan & What to See
Attend Manali Winter Carnival
If you are visiting in January, then attending the Manali Winter Carnival is a must-do activity for you. It started in 1977 had become an annual practice since then. Initially, it was only a Skiing competition, but now it comprises of band performances, food festivals, street plays, folk dances, adventure sports and much more.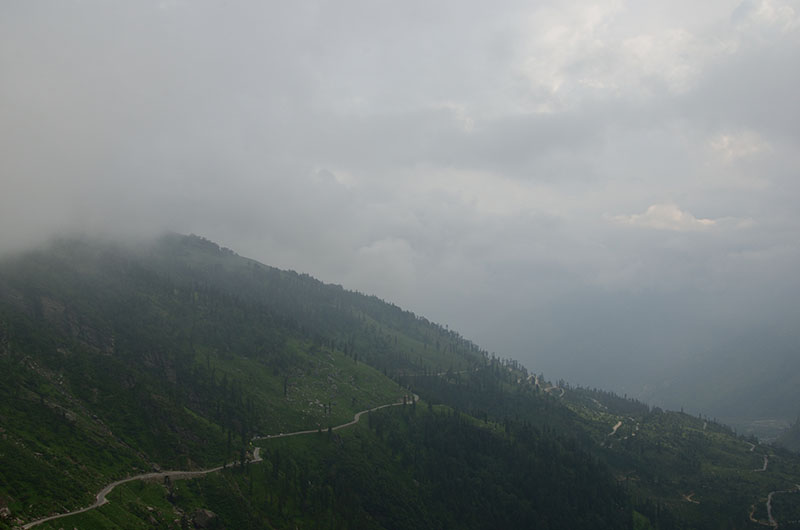 How to Reach Manali
Well maintained and connected roads from big cities and an Airport not so far away make this hill town one of the easily accessible Hill Station.
Manali by Road
The best way to travel to Manali is by road. It is well connected to most of the cities like New Delhi, Chandigarh, and Shimla. Buses, Private taxis, Personal vehicles, and bikes are the opted mode of transportation.
Also Read: Chitkul Village – A Trip to Remember
Manali by Bus
There are regular bus services from New Delhi, mostly night Buses, and even without pre-booking (except weekends) one can easily get a bus from Kashmere Gate Bus terminal. It takes 13 -14 hours to reach Manali from Delhi and you will wake up to the mesmerizing views of the valleys in Kullu.
Manali by Private Taxis and Vehicles
Private Taxis are available to Manali from almost every major city nearby. Driving a self-drive rental on your own is another option.
Manali on Bikes
Traveling on motorbikes has become popular among the young generation recently with the social media boom. New bike models have been released with features exclusively for long mountain rides kindling the young riders' spirits.
This has recently become one of the most favored ways of traveling among the younger generation. You don't have to own a bike to travel to Manali or even to Spiti or Leh; there are many bike rentals available in New Delhi and Chandigarh.
Manali by Air
If you are traveling from a distant place or a different country, the best way to reach Manali is to fly to New Delhi (550 KM from Manali), which is well connected to all parts of the world.
If you are short on time and don't want to take the 13 hours Bus ride, you can catch a flight to Bhuntar Airport (Kullu- Manali Airport), which is about 50 km from Manali. However, the frequency of flights to this airport is a bit less. Buses and private taxis are available from the Airport to drop you to Manali.
Places to visit in Manali with Family
All of the places I listed above are good enough to visit with family except the ones that require trekking. Rest all are located either within Manali or in close vicinity and can be visited with your family.
Places to visit in Manali in 1 Day
If you just got 1 day to spare then I would recommend taking a trip to Rohtang Pass. Start early in the morning, go to the pass, return by evening and spend some time at Mall Road. While you are going to Rohtang, you will also be crossing places like Kothi, Gulaba, Solang valley on the way.
Places to Visit in Manali in Two Days
If you had two days in hand then spend one in taking a drive to Rohtang Pass. Then your second day can be spent in visiting places like Mall Road, Hadimba Temple, Jogini Waterfall, and Naggar Castle.
Places to Visit in Manali in 3 Days
If you were spending 3 days here then I would highly recommend visiting Lahaul Valley. On Day 1, take a drive to Rohtang Pass and cross over to the other side in Lahaul Valley. Spend the night in either Keylong or Jispa and return to Manali the next day after visiting Baralacha La Pass.
The third day can be spent in visiting places like Mall Road, Hadimba Temple, Jogini Waterfall, and Naggar Castle.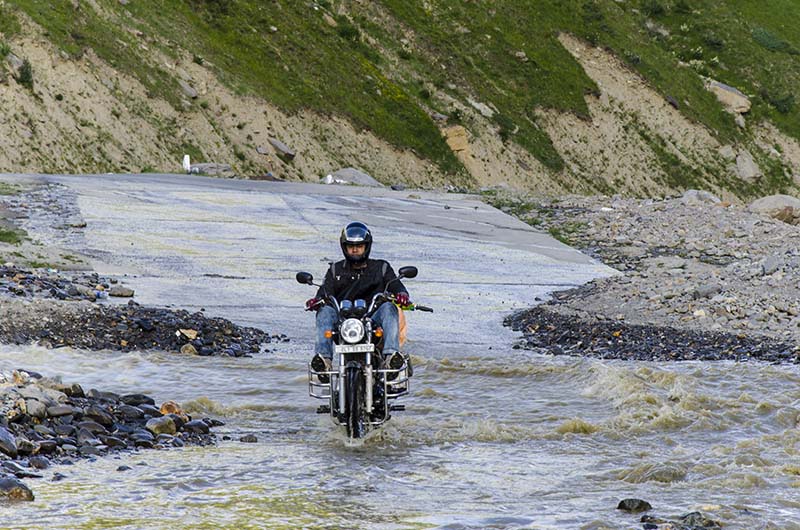 Or you can spend one day in Manali, second for visiting Rohtang and third for visiting Manikaran Sahib. If you have an interest in adventure activities then you can do rafting or Paragliding on Day 3.
Also Read: What to See in Shimla | Fun Things to do in Shimla
Must visit places in Manali
Rohtang Pass, Mall Road, Solang Valley, Hadimba Temple, and Jogini Waterfall can be called as the must visit places in Manali.
Places to Visit in Manali in January
All the places I listed above can be visited in January with an exception of Rohtang Pass and Lahaul Valley. This is the best time to catch a live snowfall in Manali.
Places to Visit in Manali in February
All the places I listed above can be visited in February with an exception of Rohtang Pass and Lahaul Valley. Snow on the ground is more this month as compared to January.
Places to Visit in Manali in March
All the places I listed above can be visited in March with an exception of Rohtang Pass and Lahaul Valley.
Places to Visit in Manali in April
All the places I listed above can be visited in April with an exception of Rohtang Pass and Lahaul Valley. The road until Gulaba and Solang Valley will remain open. Sometimes, if the snow was less, tourists may be allowed a few kilometers after Gulaba as well.
Places to Visit in Manali in May
All the places I listed above can be visited in May with an exception of Rohtang Pass and Lahaul Valley if you were visiting in the first week of May. At this time, Rohtang Pass sometimes may not be open. This is also the time when Manali gets crowded the most, especially because of the opening of Rohtang Pass.
Places to Visit in Manali in June
All the places I listed above can be visited in June. This is the hottest time of the year in Manali and all tourist-related activities are operational.
Also Read: Kasol and Kheerganga Trip – A Mesmerizing Experience
Places to Visit in Manali in July
All the places I listed above can be visited in July. Since it is peak monsoon season, the road to Rohtang Pass and sometimes even Manali itself can get blocked due to landslides caused by incessant rains.
Places to Visit in Manali in August
All the places I listed above can be visited in August. The exceptions due to monsoon will remain in this month as well. Take a look at the weather before you visit Manali during the monsoon season.
Places to Visit in Manali in September
All the places I listed above can be visited in September.
Places to Visit in Manali in October
All the places I listed above can be visited in October. Rohtang Pass and Lahaul Valley may not be accessible towards the end of October.
Places to Visit in Manali in November
All the places I listed above can be visited in November with an exception of Rohtang Pass and Lahaul Valley.
Places to Visit in Manali in December
All the places I listed above can be visited in December with an exception of Rohtang Pass and Lahaul Valley.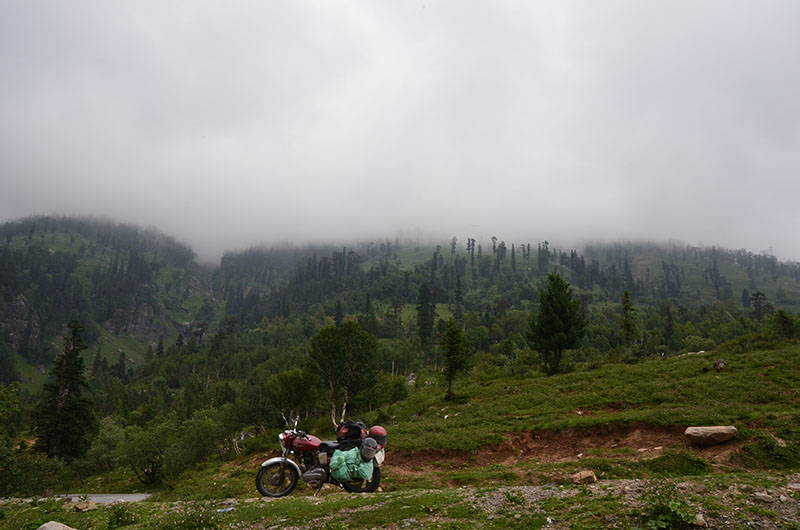 Adventurous Activities in Manali
Rafting, Paragliding, Trekking, and Camping are some of the most common adventurous activities in Manali.
Things to do in Manali with Family
Take a walk on Mall road, drive up to Rohtang Pass, enjoying snow and skiing at the top of the pass, eat at some of the local restaurants, and try some local food. These are some of the most common things to do with family in Manali. If you were visiting in winter months, then enjoying a live snowfall will be on top of the list. Even in summer months, there is plenty of snow at top of Rohtang and several snow-related sports take place.
Conclusion
Manali is the best place to experience the Himalayas along with adventure and fun activities; making it a favorite destination for all types of travelers. You have to spend several days here to cover all the places and their adjacent beauties. If you are short of time, this is a place you should visit again to find more surprises.
I hope the information above on what to see in Manali was of help. If you have any questions; or need any other details; please feel free to ask in the comments section below; or at our Community Forum; and I will be glad to answer.