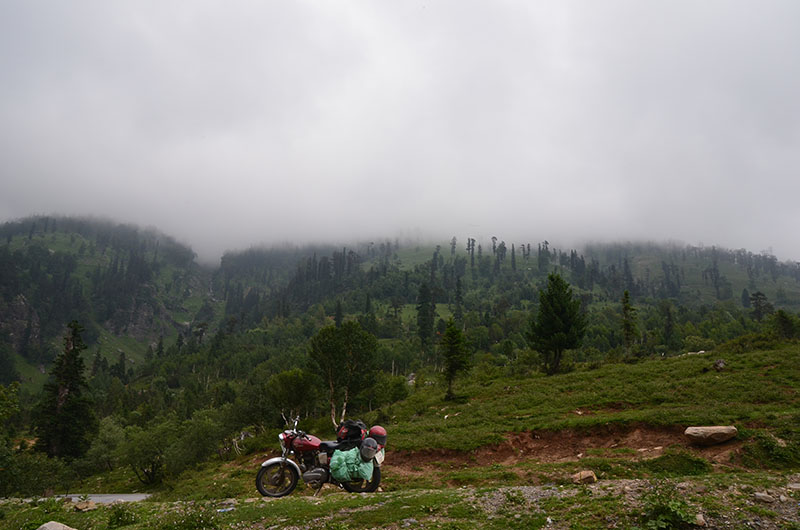 If one was to name the most visited tourist spots of not just Himachal Pradesh but all of our country, then I am sure that the name Manali would definitely be on top of that list. It is one of the few places where tourist season remains throughout the year. There are months when the number of people visiting goes up or down; but on a general basis, tourists in Manali are always present.
I am not talking about just a handful of people, but enough to keep the tourism industry thriving here throughout the year. From a family on vacation to a group of friends out for some fun; Manali is the hot favorite destination for a wide range of people. What makes Manali so special is how it has a little something for all kinds of travelers and tourists.
It does not matter if you were looking for adventure, party, shopping, stunning landscape, snow, honeymoon or just to spend some time in peace. You can pack your bags and go to Manali and it will never result in disappointment. How you can go about planning your trip here is what I will be discussing in this article.
Also Read: How to Plan a Trip to Shimla
About Manali
Often referred to as the "Queen of Hills", Manali is located at an altitude of nearly 2050 meters in Kullu district of Himachal Pradesh. Surrounded by high peaks in the beautiful green Beas valley, it is blessed with breathtaking natural beauty all around. Majestic snow-capped peaks, thick forests, fruit orchards, beautiful hamlets, and meadows carpeted with lovely wildflowers make it an ideal destination for honeymooners.
So popular Manali has become in the last few years that there are over 1000 hotels and guest houses in this small town. Still, if you went here in peak tourist season, you may have trouble finding a place to stay. It is probably the only hill station in Himachal where you will even find families visiting from southern parts of India.
There are several things that make Manali a year-round destination. What it presents is a mix of activities that cater to adventure junkies, families, and backpackers alike.
Reasons to visit Manali
It is a hub of adventure activities like skiing, paragliding, trekking, mountaineering, and rafting. In summer, people arrive here to escape the scorching heats of the plains. During the monsoon season, it is the lush green of the hills that invite tourists. In winter, it is the snow all around and the hope of catching a live snowfall that gets people to pack their bags and arrive at Manali.
For the spiritual types, a visit to Hadimba Temple, Vashisth Bath, Van Vihar, and Manikaran Sahib presents a perfect reason to visit Manali.
For adventure junkies, paragliding, rafting, skiing, motorcycling, and several other such activities are an attraction. If you just wanted to spend some time in peace and away from the crowd, the outskirts of Manali, Solang Valley, villages like Kothi are a safe haven. For families, Mall road presents a plethora of restaurants to eat and shopping opportunities.
But more than a long list of places to visit and activities to do, an even bigger reason for people to come here is of connectivity and safety. The fact cannot be denied that when you are out with family, you want to go to a place that can be considered safe.
Being a tourist hub and always filled with people, Manali then becomes the destination where you can safely bring your folks and let everyone enjoy to the fullest. The road from Chandigarh to Manali can be called smooth if not excellent. It is about 300 kilometers of mountain roads but still remains in good condition. Mobile, phones, and internet connectivity in Manali are excellent and you always remain connected.
Last but not least, Rohtang Pass is a reason in itself. The only mighty pass that is very easy to travel to.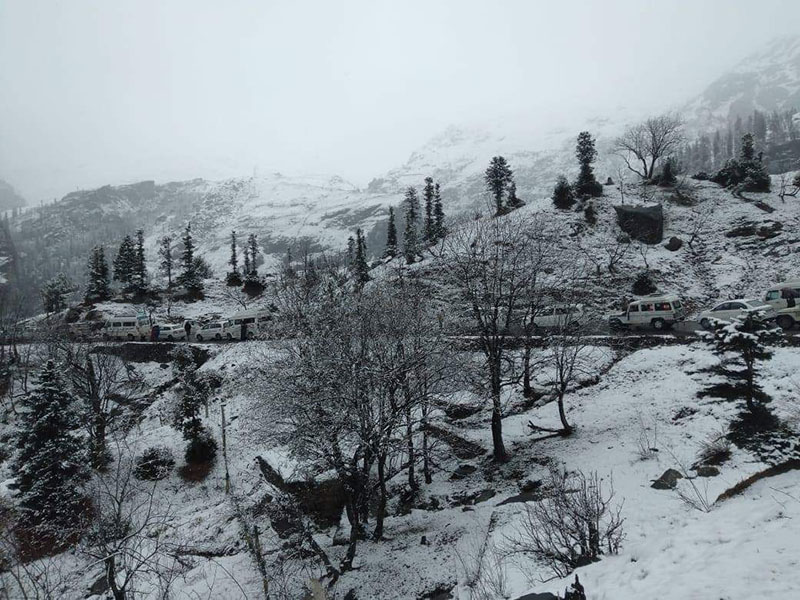 How to reach Manali
Manali is a very well connected town and it remains so throughout the year. You can reach here either by road, train, or flight. Depending on your choice, you can either drive here in your own vehicle or reach by public transport.
How to reach Manali by Road
Let us first take a look at the journey if you were traveling by your own car or motorcycle. For the sake of explaining the route, I will assume that you were coming from Delhi. However, even if you were coming from a different city, the route after Chandigarh will still remain the same.
Delhi – Panipat – Karnal – Kurukshetra – Ambala – Chandigarh – Rupnagar – Bilaspur – Sundar Nagar – Mandi – Bhuntar – Naggar – Manali
The entire journey will be about 540 kilometers and will easily take you about 12-14 hours. An early start from Delhi is highly recommended so that you can make it to Manali before dark.
How to reach Manali by Bus
Finding a bus for Manali is possibly the easiest task. There are regular buses operated by HRTC, both luxury and ordinary, to Manali from all major cities nearby. Several private tours and travel companies also operate their own buses on the route. HPTDC also have luxury buses available to and from Manali.
If you were coming from Delhi, you can find a Bus from ISBT. Private companies have different pick-up points for their buses that you will have to check at the time of booking a seat.
How to reach Manali by Flight
Bhuntar, which is about 50 kilometers from Manali, is the nearest airport. There are regular flights by Air India, IndiGo and SpiceJet from both Delhi and Chandigarh to Bhuntar. Once you land here, you can board a taxi from the airport to your hotel in Manali. Apart from Bhuntar, the nearest airport is at Chandigarh but it can take up to 6 to 8 hours from Chandigarh airport to reach Manali. Almost all major airlines have flights operating from Chandigarh to other cities.
How to reach Manali by Train
If you wanted to reach here by Train, the nearest railroad will be the narrow gauge track up to Jogindernagar. It is connected to Pathankot by a narrow-gauge track like the famous Shimla Kalka toy train.
Major nearby railway station however would be at Chandigarh. If you wanted to travel by train, you should book a ticket for Chandigarh and then travel to Manali from there by either Bus or taxi.
Taxis for Manali can be booked in Chandigarh right from the airport and the train station.
Best Way to reach Manali
The best way to reach Manali is by road. The 300 kilometers long stretch between Chandigarh and Manali remains open throughout the year and is mostly in good condition. The hilly region starts after Kiratpur Sahib and the entire drive is quite a scenic one.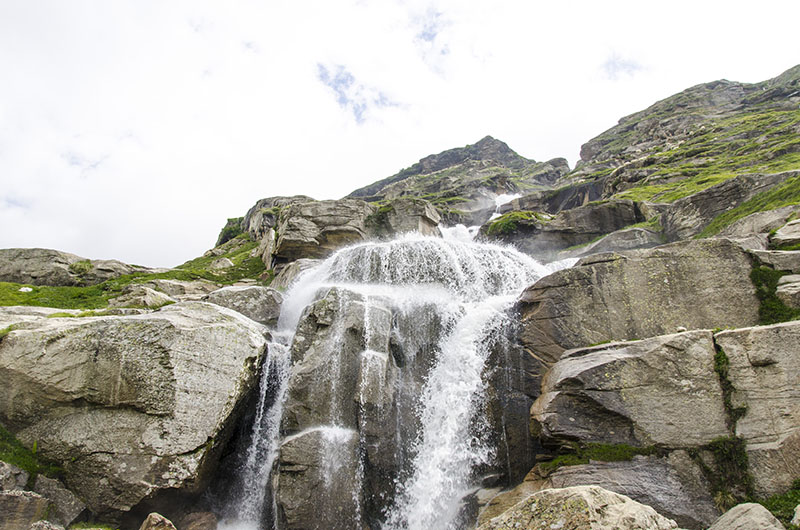 Weather of Manali
The weather of Manali changes dramatically in 12 months and there is a drastic change in the temperature between the day and the night and different months.
November marks the beginning of the winter season in the valley and it remains until the end of March. Snowfall however lasts only between late December to early February in the main town. In upper reaches of the valley, towards Rohtang, it continues to snow well until March end and sometimes even in April. The average winter temperature ranges between -5°C minimum to 4°C maximum. During the night, however, in months like January and February, the temperature can fall below 0 as well.
April to June is when Manali receives the majority of its tourists. The weather in these months is almost perfect with moderately warm days and pleasantly cool nights. Sometimes, the temperature in the town during the day can go up to 35 and you may even need to switch on the AC in the hotel room. Nights however will always be cold.
July and August are when it rains heavily in Manali and the entire region for that matter. Sometimes it can rain for days and the resulting landslides can wash away entire sections of the road. Tourists and locals getting stuck or stranded in the monsoon season is a very common sight. The average temperature will range between 20°C maximum to 10°C minimum at this time. July is also the warmest month of the year.
September is a great month to be in Manali. Rains will be all gone but would have left plenty of greenery behind. The vistas and the scenery at this time are at their best. Come October, autumn arrives and all that was green in September now turns Orange, giving a golden magical turn to the mountains and the valleys.
Best time to visit Manali
Manali, as I stated above is open for tourism all year long. The best time to visit Manali will differ for every individual and really depends on what is it that you are looking for. If you want to catch a live snowfall then January will be the best time to go to Manali. For snow-related sports like skiing, the month of February will be the best. If you just like cold weather in general, then you can come to Manali anytime between November to February.
For someone who is interested in activities like paragliding, rafting and mountain sports, the months from March till June will be the best.
For a family vacation, April to June will be the best because of pleasant weather. But since this is the peak tourist season, it will definitely cost you a little more. For a budget trip, plan in July, August, or November.
The best time to visit Manali overall is the months of September and October when monsoon retreats and the entire valley is lush green. This is the time when you will witness the true beauty of the hills around. Weather too at this time is very pleasant with summer gone and winter yet to arrive.
A good time to avoid going to Manali would be during the holidays. This is the time when a lot of people head towards Kullu and Manali and the entire area is flooded with tourists. This makes Manali both crowded and expensive.
For more details, please take a look at When is the Best time to go to Manali – Month by Month Comparison. But below is a quick summary of what I stated above.
When to go to Manali
Best time to visit Manali: January, April, September, and October
Best time to visit Manali in summer: April or early May is the best time. In rest of the May and June, it gets very crowded in Manali.
Best time to visit Manali for Snowfall: If you want to catch a live snowfall, plan your trip in January or early part of February. This is when the intensity and frequency of snowfall are highest.
Best time to visit Manali by Bike: If traveling on a motorcycle, the months of April to June, September, and October can be considered as the best time. Monsoon season must be avoided.
Best time to visit Manali to see Snow: January to early March
Best time to visit Manali for Honeymoon: January to February; September and October
Best time to visit Manali with family: All year except for the monsoon season.
Best time to visit Manali in Winter: January and February are both equally good. January has better chances of snowfall.
Best time to visit Manali for Paragliding: You can do paragliding all year except for the monsoon season. In peak winter as well, sometimes paragliding is shut down.
Best time to visit Manali for Trekking: April, May, June, October, and November are the best months for trekking.
Best time to visit Manali for Adventure: You can come to Manali in all 12 months for adventure. It all depends on what kind of adventure you were looking for.
Best time to visit Manali for Photography:  For photography, January, September, and October are best.
Best time to visit Manali with Baby: April to June is the best time to visit Manali with a baby. This is when the weather is best suited for kids.
Best time to visit Manali to see snowfall: January or early Feb
Where to stay in Manali
Manali is one of the most visited hill stations in our country. Tourists here comprise of both budget travelers and people who are looking for a luxurious vacation. Similarly, there are hotels here that cater to both.
There are over 1000 hotels and guest houses in Manali so finding a place to stay will not be a big deal at all. Depending upon your preference, you can stay at any of the luxurious resorts or look for budget accommodation which can be for as low as Rs. 700 – Rs. 800, depending upon your negotiation skills.
At an average, however, plan your trip keeping Rs. 1200 as your minimum room rent per day.
Whether or not to book in advance is entirely a personal choice. I am more of a person who likes to first walk around a bit, see the location of the hotel and the condition of the rooms before deciding to check-in.
So I have never ever booked a hotel in Manali and have always decided to finalize it after my arrival here. This also gave me the choice of negotiating the price down a bit. However, this also meant the hassle of walking around looking for a place to stay with a risk of not finding one at all in peak tourist season.
Not finding a hotel at all however is a far off probability. But if you are someone who would rather have the peace of mind then you may choose to book your stay in advance.
What to see in Manali
The natural beauty of the place will definitely be on top of this list. Be it the summer or peak winters, Manali presents a different color in every season and is a feast for the eyes. With that being said, some places however can still be termed as the prime attraction of the trip. Below is a list of some such places in Manali which are definitely worth a visit.
Rohtang Pass
This is by far the biggest tourist attraction in Manali. With snow-covered hills all around, Rohtang Pass is nature's beauty at its best. Places like Rahala Waterfall and Kothi Village on the way add even more charm to it. People come here from far off to witness snow even in the months of June and July. There is also a wide range of adventure sports available here like skiing, snow scooter, etc. For more information, please take a look at How to Plan a Trip to Rohtang Pass from Manali.
Hadimba Temple
It is a wood-and-stone temple, constructed in 1553 and dedicated to Hadimba, the demon wife of the Bheem. There is also a sacred tree near the temple and Ghatothkach, the son of Hadimba and Bheem, is worshiped in the form of this tree.
Solang Valley
Apart from its lush green natural beauty, apple orchards, lakes, and snowcapped peaks; Solang valley is also famous for its adventure sports. Out here, you can indulge in paragliding, zorbing, skiing, parachuting, etc.
If you reached Solang valley in winter, you will find the entire place turned into a ski-resort where you can try your hand at skiing. You can also try a ride on the ropeway, which allows a 360-degree view of the valley around. For more details, please take a look at How to Plan a Trip to Solang Valley.
Bhrigu Lake
This lake is located about 16 kilometers from Gulaba and you will have to trek to reach here. It is named after Bhrigu who is said to have meditated here. The legend has it that gods used to take a dip in the waters of this lake due to which it is also known as "the lake of Gods". It is said that this lake never freezes completely. For more details, please read How to Plan your Trek to Bhrigu Lake.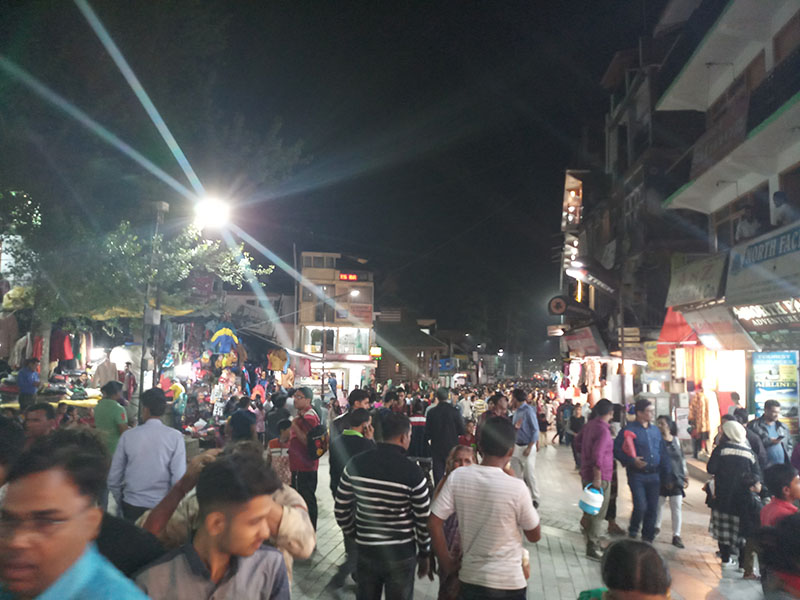 Nehru Kund
This cold water natural spring is named after Pandit Jawaharlal Nehru who used to drink water from this spring while visiting Manali. It is located about 5 kilometers from Manali. This spring is fed by the water from Bhrigu Lake.
Manikaran
Located about 80 kilometers from Manali is the small town of Manikaran which is considered sacred by both Hindus and Sikhs. There are several temples and a Gurudwara here. The place is also famous for its hot water spring. There are a few hotels in Manikaran so you can arrive here from Manali and can even stay for the night.
Also Read: Manali to Rohtang Pass Bus Schedule and Timings
Vashist Hot Water Springs
This hot water spring is located about 3 kilometers from Manali and is a popular tourist destination. The water of this spring is said to have medicinal properties. Bathing arrangement for visitors has been made in the form of Turkish style showers.
Beas Kund
It is an igloo-shaped temple, on top has a spring which is the origin of River Beas
These are some of the must and most visited tourist attractions in Manali. If you have more time on hand then some of the other places to visit are,
Museum Of Himachal Culture And Folk Art
Manu Maharishi Temple
Gauri Shankar Temple
Jagatipatt Temple
Nicholas Roerich Art Gallery
Naggar Castle
Sultanpur Palace
Jana Waterfalls
Tripura Sundri Temple
Jagatsukh
Arjun Gufa
Gadhan Thekchhokling Gompa
For more details, I would urge you to take a look at Tourist Places to visit in Manali. Adding more information here would have just rendered this one article endless. So I covered this topic of sightseeing in Manali in a different post.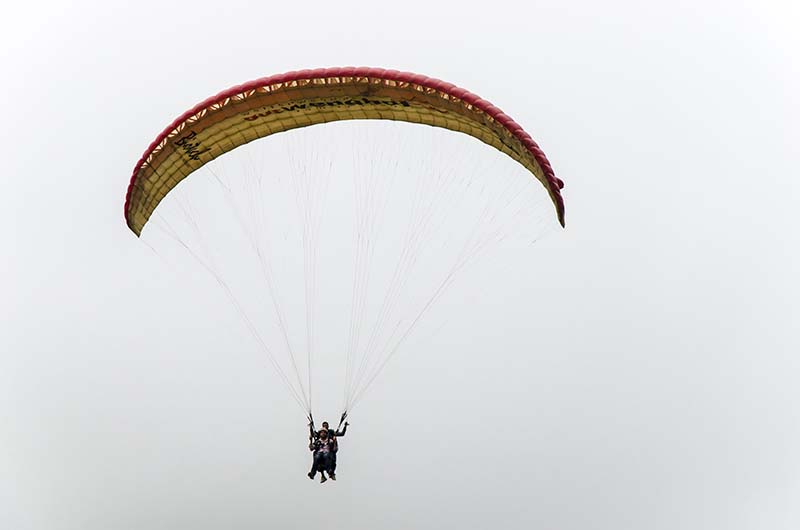 Things to do in Manali
Manali is a hub of several tourism-related activities and you can spend days without getting enough of it. The list below is of activities that you can do apart from visiting all the above-mentioned places.
River Rafting
Rafting is one of the biggest adventure activities that take place in Manali. So popular and sought after it is that you will find the entire drive from Kullu to Manali filled with locals with their hoarding up offering rafting packages.
Depending on the total distance covered and the number of people, it can cost you anywhere between Rs. 1000 to Rs. 2000 per person, depending upon your negotiation skills. If you are even slightly inclined towards adventure sports, then you must try white water rafting in Manali.
Also Read: What to See in Shimla – Fun Things to do in Shimla
Skiing
This is the second most popular tourist activity that happens all year long. If you were visiting in winters, in the months of January and February to be precise, then there are several places in Solang valley where you can go skiing. In summer, however, it is pretty much limited to the top of Rohtang Pass.
Paragliding
Soar above the valleys like an eagle and get a view of the lush green hills around like never before. No matter how many times you experience this thrill again, you will never ever forget the first time you went paragliding. It is an amazing experience and a must for everyone visiting Manali.
Camping & Trekking
If you want to spend some time away from the regular town life and people around, then going camping for a few days will be a perfect activity for you. There are several treks like Hampta Pass where you can take a walk through the lush green hills and sleep in the tents.
The Treks in and around Manali vary from one-day hikes to five-day treks. Apart from Hampta Pass, some other major treks are Bhrigu Lake, Chandrakhani, Chandra Taal, and several others.
Take a wall along the Mall Road
In the end, an evening walk at the famous mall road is not to be missed while you are here. Though it may feel a bit crowded to some people, it is still great fun to be here with your family. Shop around a little if you wish to and eat at any of the local restaurants here
Zorbing
Zorbing is a one-of-its-kind adventure sport wherein a person is slid into a huge transparent plastic zorb ball which is then rolled down a mountain slope.
Some of the other activities that you can enjoy are
Getting your photos clicked with either rabbits or yaks (near the Hidimba Temple)
Paddle boating in a fun park near Hidimba temple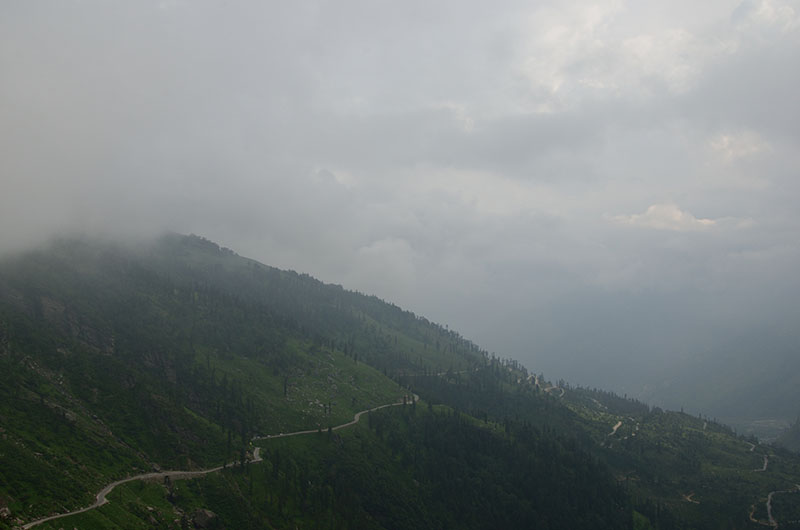 Things to Pack for Manali Trip
Below is a list of items that you should be packing while visiting Manali.
Clothes
The weather of Manali is that of a typical hill station. Being located in the very close vicinity to the snow line, it is mostly pleasant and soothing during summers and extreme cold during the winters. The monsoons are enjoyable though the heavy rainfall can damage the roads and cause landslides. The temperature during the summer months of March to June varies from 10°C to 25°C and during the winter months of October to January, the temperature can even fall to -1°C.
If you were visiting here in summer, then your regular cotton clothes will do just fine. If however, you are planning to travel to Manali during winters, do carry enough woolens to keep you warm. The temperature of the rainy months of July and September nestles around 7°C to 10°C. During monsoon, it can rain here non-stop so please make sure that you are bringing proper rain gear to keep you dry.
Other Items
Some other things that you should pack are as mentioned below.
Government-issued valid identity card
Warm Caps (Winter)
Pair of Waterproof Warm Gloves (Winter)
Sunglasses
Sunblock lotion with highest SPF that you can find (if visiting in Summer)
Prescribed medicines if you are on medication
Head Phones/Earphones
Power Bank
Chargers for your electronic items
Umbrella or a Rain Poncho (if visiting during monsoon)
Torch
Snow Boots if visiting in Winter
Boots with a good grip if you are planning to go on a trek
Comfortable Lower if planning to go on the trek as jeans are not advisable for this purpose
Also Read: Tirthan Valley – A Complete Travel Guide & Itinerary
Temperature in Manali
Below is a month by month breakdown of how the temperature trends in Manali.
| | | |
| --- | --- | --- |
| Month | High (°C) | Low (°C) |
| January | 3° | -6° |
| February | 6° | -5° |
| March | 7° | -3° |
| April | 12° | 1° |
| May | 13° | 2° |
| June | 17° | 7° |
| July | 19° | 12° |
| August | 20° | 13° |
| September | 20° | 10° |
| October | 14° | 4° |
| November | 9° | -0° |
| December | 6° | -5° |
Manali Road Conditions
Starting from Delhi, the entire stretch till Manali remains in good condition. Until Chandigarh, it is NH1 which is a smooth drive. Getting through Chandigarh however, can sometimes take a bit of time if you reached here during peak traffic hours. After Chandigarh, the road is again good until Kiratpur Sahib. Once the hilly region starts, it will turn bad for the initial few kilometers but then remains a mix of average and good until Manali.
Best Vehicle for Manali Trip
There is really no best vehicle as such for visiting Manali. No matter which car you have, as long as it is well maintained, you can bring it to Manali. As a matter of fact, local taxi drivers here use Maruti Alto and take tourists to Rohtang pass in it. So yes, even your small hatchback will be fine for the Manali trip. Just make sure it is checked before the trip and capable of handling the mountain roads.
Local Transport in Manali
There is no local transport available except for Rohtang Pass. For moving around in the town or places nearby, you will either have to rent a private taxi or wait for a shared cab.
The problem however is that private taxis in Manali can really cost you a lot of money and cannot be considered a budget option. Shared taxis on the other hand is not a guaranteed deal and you may not find a shared cab going towards your destination at all.
Thus the best way would be to rent a two-wheeler; either a motorcycle or an automated scooter. There are several rental agencies and mechanics offer these vehicles on rent and you will have no trouble locating one. For more details, please take a look at How to rent a Motorcycle in Manali.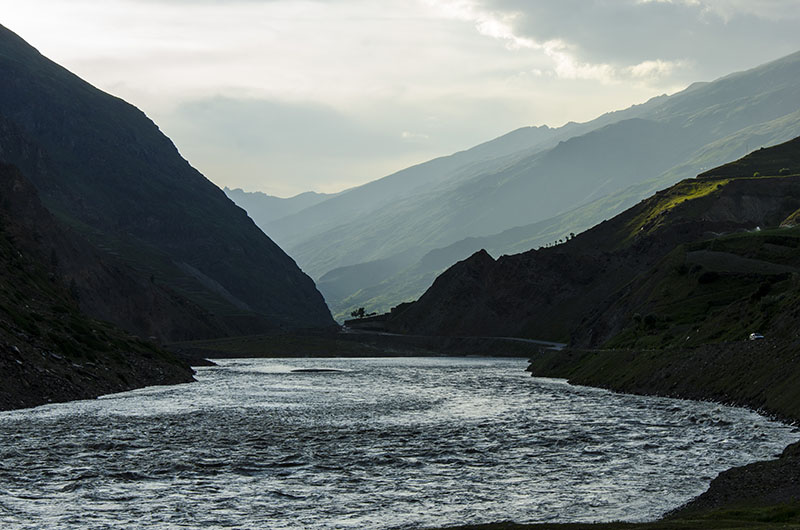 Itinerary for Manali
Your final travel plan will depend on several factors like time in hand, mode of travel, budget restrictions, etc but mentioned below are a few examples of an itinerary that you can follow. You can pick any that you like or ask me in the comments section below if you a different suggestion.
Itinerary 1
Delhi to Manali – Day 1
Local Sightseeing – Day 2
Solang Valley Tour – Day 3
Rohtang Pass / Snow Point Tour – Day 4
Naggar Tour And Return to Delhi – Day 5
Itinerary 2
Delhi to Manali – Day 1
Solang Valley and Rohtang Pass – Day 2
Local Sightseeing in the town – Day 3
Return to Delhi – Day 4
Itinerary 3
Delhi to Manali – Day 1
Rohtang Pass – Day 2
Solang valley – Day 3
River rafting and paragliding in Kullu – Day 4
Nights at Manikaran or in Kasol – Day 5
Explore Manikaran gurudwara early in the morning and start return journey – Day 6
Languages Spoken in Manali
Hindi is the official and most spoken language here. Himachali or Pahadi too is spoken among the locals. If however, you were not familiar with either of these two, even then you will not face any problem as people related to the Tourism industry are well versed in English.
Distance from Manali
Delhi: 570 Kilometers
Chandigarh: 320 Kilometers
Ambala: 365 Kilometers
Shimla: 260 Kilometers
Pathankot: 325 Kilometers
Kullu: 50 Kilometers
Approximate travel time from Manali
Delhi to Manali is 14-15 hours
Chandigarh to Manali is 9 hours
Shimla to Manali is 8 hours
Kullu to Manali is 1.5 to 3 hours
Pathankot to Manali 12 hours
Both government and private deluxe and Volvo buses are available from Delhi but you need to book these two to five days in advance.
Manali Travel Guide – Conclusion
I hope the information above on visiting Manali was of help. If you have any further questions or need any further details; please feel free to ask in the comments section below, or at our Community Forum, and I will be glad to answer.